NewTrendMag.org News # 1627
[ Click on NEWS for back issues ][ OUR BOOKS ][ Contact ][ Previous Issue ]

25 Mohurram 1437 A.H.- November 8, 2015 Issue # 97, Newsletter #1627

---


Hadith of the Week

Do not publicize Private Sins

"All the sins of my followers will be forgiven except those of the Mujahirin (those who commit a sin openly or disclose their sins to the people). An example of such disclosure is that a person commits a sin at night and though Allah screens it from the public, then he comes in the morning, and says, 'O so-and-so, I did such-and-such (evil) deed yesterday,' though he spent his night screened by his Lord (none knowing about his sin) and in the morning he removes Allah's screen from himself." (Prophet Muhammad, pbuh, Sahih Al-Bukhari, 6069)

[Comment by Kaukab Siddique: Think of all the publicity given to private sins in our society. It has become big business.]


---


Book Received

Powerful Book about the Greatest Egyptian Scholar.

Islam ki Awaz: Syed Qutb Shaheed by Saleem Mansur Khalid, Published from Lahore in September 2015, 64 pages.

It's in Urdu. It should be translated into English. Documents the last days of Syed Qutb and the tyranny which we can see today in General Sissi.

Best I have seen on the shaheed till now.

Inshallah this will be reviewed in New Trend.
Order


---


Media

How the Media try to Mislead Americans. George Will on Iran
by Kaukab Siddique

Br. James Malarik has sent an article which was published in the November 1 issue of the Pittsburgh Tribune Review.

George Will titled it: IRAN's ANTI SEMITISM.

George Will is probably sure that his readers know nothing about Iran. He claims that Hitler was anti-semitic and so is Iran. Result: Iran will try to do to Jews what Hitler did to the Jews!

Even a school boy would know that such logic is not acceptable to educated people.

Of course Will will not let Americans know that Jews live peacefully in Iran. They have never been subjected to anti-semitism. They have synagogues and they have representation in civic bodies.

The Zionist grip on the US media is so tight that people like Will, a prominent right wing writer, can get away with the most absurd writings.


---


Palestine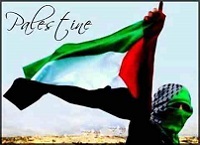 Facts about masjid Al Aqsa from Hadith.
Why its liberation is our Islamic duty?
[From Imam Badi Ali, North Carolina.]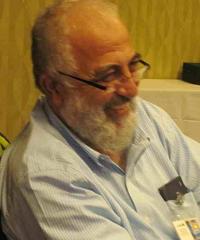 The first Qiblah of the Muslims.


The second house of Allah built on earth


The third Sacred Haram


The station of Al-Isra and Al-Miraj (the miraculous journey of Mohammed saw)


The place where hundreds of Messengers of Allah are buried


The place where many companions are buried


A place where Allah revealed many of his books at least four of these books the iinjil, tawrah, zabour and the Tablets of Ibrahiem


A place which Allah sw calls a 'blessed place' or a blessed land.


Allah referred to it directly and indirectly, 70 times in the Quran


The place where Angels have descended with Allah's messages.


The only place on earth where Allah gathered all his Messengers and prophets to pray at the same time behind our prophet Mohammed (saw).


The only Masjid mentioned by name in the Holy Quran, apart from the Ka'bah.


The Prophet (saw) showed great concern for Al-Masjid Al-Aqsa and Jerusalem and inserted such value into his Companions.


Prophet (saw) raised his Companions to appreciate the excellent qualities of Masjid Al-Aqsa and prepared them to liberate Jerusalem which at the time was in the hands of the Roman Empire.


Masjid Al-Aqsa is no ordinary Masjid the masjid forms basis for history and cornerstone of mankind's foundation.


Zaid Ibn Thabit (ra) reports that the Prophet (saw) said, "How blessed is Al-Sham"! The Companions (ra) asked, "Why is that"? The Messenger (saw) replied, "I see the Angels of Allah spreading their wings over Al-Sham".

Ibn Abbas (ra) added, "And the Prophets lived therein. There is not a single inch in Al-Quds where a Prophet has not prayed or an Angel not stood". (Tirmidhi, Ahmad)


---


Outreach #1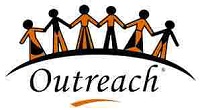 Jamaat al-Muslimeen Activity in Northern Virginia
Record Breaking Distribution of New Trend Articles to 370 Muslims after Juma'.
New Trend is influencing Juma' khutbas: See two notes below.

On November 6, 2015 extracts from New Trend's October 18 issue were distributed after the three Jumas held at Dar al-Hijra in Falls Church, Virginia. The total number of people who received the paper was 370. Here is a list of the articles included in the 6 page publication.


Imam Badi Ali's passionate appeal to Muslims to unite on Palestine and to defend it against Zionist occupiers.


Kaukab Siddique's critique of Sunnis who claim to support Umar, r.a., and Shias who follow Hussain, r.a., but who are both violating the teachings of their leaders, one in Egypt and the other in Syria.


Muslima marathoner, Nadrat Siddique, ran in support of BLACK LIVES MATTER, giving the message to White communities.


Pakistan's Jamaate Islami sees improvement in Karachi, Pakistan's biggest city. [by Qaiser Sharif]+Taliban raids spreading.


After 19 days of Russian bombing, Islamic battle formations standing firm in Syria. [Media and wire services.]


Hadith against slavery plus the teachings of Turkish thinker Badiuzzaman Nursi, plus Oppression in Assam, India [Tasleem Rahmani]


Comments on two of the khutbas at Dar al-Hijra
by New Trend staff writer.

Both khutbas I sat in on were quite interesting. I missed Khutba #1 altogether.

Khutba #2 was on the Muslim identity, and delved into how any practice adapted long enough (eg haram or questionable practices adapted by people calling themselves Muslim), becomes the norm in one's way of thinking. The khateeb (Shaker, an older Arab gent who is a close colleague of the late al-Hanooti) said that coming to the juma'a prayer, but then ignoring all the rest of the prayers during the week, as many are wont to do, was not acceptable. Praying is submission, he said, and to not pray is to refuse to submit (to the Will of Allah - azza wa jul.

Khutbah #3 was on women's rights. Khateeb #3, who was Black, had the courage to say that if one caught one's wife in the actual act of zinnah, one could not, even then, do any more than to banish or divorce her. He said that in Islam, most punishments are carried out in the Hereafter. He actually excoriated honor killings, floggings, and such, and said that one cannot arrive at meting out Sharia punishments in this world, until one first establishes a just Islamic society, in which all people are cared for, and basic needs met.

He ended by calling people to protest for Palestine outside of a Middle East summit currently being held in Washington (Israeli official will be there).

It appears the "Four Letter" khateebs are scrambling to keep up with what they are reading in the New Trend.


---


Outreach #2





Jamaat al-Muslimeen Activity in Newark, Delaware
Reached 100 People with Ground Breaking Information

Also on October 6, exracts from New Trend were given to 100 Muslims after juma', mostly Indo-Pakistani-Bangladeshis and Arabs.

The khutba given by an Arab brother showed the influence of New Trend. He gave the whole khutba to husband wife relations and strongly emphasized gentle behavior and kindness to wives. He went further and talked about good relations with parents and relatives of the other spouse. Alhamdulillah, good da'wa.

Here is an outline of the six pages:


19 days of bombing by Russia has failed in Syria.


&
Umar, r.a., and Hussain, r.a. Their followers have betrayed them.[Kaukab Siddique]


Imam Badi Ali's call for unity on Palestine & Masjid al-Aqsa.


Sis. Nadrat Siddique's marathon effort to bring the struggle of BLACK LIVES MATTER to White audiences. [Photo]


Hadith against slavery+Teachings of Turkish leader Badiuzzaman+Taliban raids across Afghanistan.
---


War News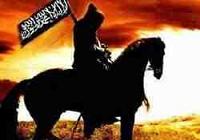 Syria
Ferocious Battles Across Syria: Air Strikes Used to Massacre/terrorize Civilians.
Serious Losses for Assad's forces as Mujahideen advance towards Homs, Hama, Aleppo & Lattakia. 40 days of Russian bombing.

November 2-November 8: Assad's forces with support from Hizbullah, Iranian troops and Shia militias from Iraq and Afghanistan are trying to break ISIS control of highways Homs to Damascus and the northern highway to Aleppo. For two days, Hizbulla was able to re-take the highway to Aleppo but now it is back in IS hands but facing Russian air attacks.

Fierce fighting north of Hama resulted in the death of the commander of Assad's tank forces Brigadier General Talab Salameh and some of his troops. [November 6]. Looks like this was a battle with Jund al-Aqsa, one of the factions in the FSA.

Also, near Homs, al-Nusra shot down a low flying regime jet fighter. The pilot bailed out but his parachute did not open.

In Homs itself, as the mujahideen approach, the Alawite and the Islamic populations of the city are clasjing. After the alawites fired on the Sunni areas, there were three loud IED explosions in the Alawite area. Someone kidnapped a colonel in Assad's air force and executed him.

On November 7, Russian and Damascus jet bombers hit the Islamic State's city of al-Bomakal on the Syrian border with Iraq. There were no military targets there and the peaceful shopping area was popular even for visitors from Iraq. The population was surprised and terrorized as the jet bombers attacked and wiped out the shopping center. The death tol is 71 killed, including 6 children, and several hundred injured.

Also on November 7, Assad's forces suffered in northern Lattakia with a senior officer and 6 troops killed as al-Nusra advanced. Air strikes by Russia stopped the advance.

November 6, 7, 8. Assad's air force with Russian support is trying to destroy the Damascus suburbs of Jobir and Douma. Scores of civilians have been killed simply because they support the mujahideen, FSA, Nusra and various mujahideen from Saudi Arabia. There are no defenses against Assad's jets. The population put Alawite officers and their relatives whom they had captured in cages and paraded them through the city in the hope that the air strikes would stop but the bombing continued. In one strike alone, 23 civilians were killed.

November 8: Mujahideen trying to advance from Darayya, the southern approach to Damascus, are seen as a major threat to Assad. Today his helicopters dropped 22 barrel bombs on Darayya and fired 6 ground to ground missiles into the city. Heavy casualties, both mujahideen and civilians.

In the north east, Hasakeh area, YPG Communist Kurds are trying to advance against the Islamic State under cover of bombardment by the US air force. The advance was stopped by well dug in IS fighters. Near here a CANADIAN veteran who had joined the YPG Kurds was killed in a martyrdom attack by an IS fighter. [Canadian media are reporting this.]

[Syrian Observatory is reporting these battles Russia has tried to discredit it but no errors in the reporting till now.]


---


Our America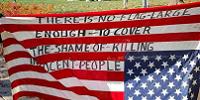 New York
Trump Hosting SNL: Trump Fitted Right into this Corrupt Organization.
Sis. Aisha [Jamaat al-Muslimeen]

New York City, November 7 - As I write this, there are over 200 protesters outside NBC Studios protesting the appearance of Donald Trump, now a Republican candidate for President of the United States, on Saturday Night Live (airing 11/7/2015). His popularity in the polls is astounding yet, it makes many of us nervous. His anti-Muslim and racist views are popular with many people.

Many Latinos have voiced their anger over Trump's being chosen, yet again, to be the SNL host. The root of racism is White supremacy and trump is an avowed White supremacist. But, before he started attacking Latinos, he attacked Black Americans.

When the Central Park 5 were falsely arrested for a rape they did not commit but, were convicted for in 1990, Trump took out a full page ad in the New York Times referring to these boys as a "wolfpack" and "animals." Even after 20 years and the wrongful convictions overturned, Trump refused to apologize for convicting these boys in his pre-trial ad! He is incapable of showing any remorse for his hurtful actions, which also include the philandering that caused his two failed marriages!

This latest SNL host controversy is reminiscent of the controversy that occurred on May 12, 1990, which was when controversial comedian Andrew Dice Clay was set to host. Cast member Nora Dunn and musical guest Sinead O'Connor boycotted the show. Nora Dunn was immediately fired by SNL founder Lorne Michaels. Her firing made big news. Clay was known for his misogynistic comedy routines and he offended many people, especially women.

What is one to do when an SNL host is so offensive that they trample on your beliefs, your race, or your culture? These actors have to work with these hosts, some of whom have shown nothing but disdain for certain segments of this society.

I do not expect any of the Black SNL actors to boycott this particular show, especially Keenan Thompson, who has no selectivity whatsoever and once stated that Black Women do not make good comediennes.

I doubt if this episode, which I do not intend to watch, will be any funnier that other ones in the past. What appears to be reality may not be but, for now Donald Trump, the unabashed anti-Muslim, racist stalwart is leading in the polls. However, whether or not that translates into a stint in the White House remains to be seen.


---


Pakistan





Jamaate Islami has biggest Women's membership. Women are in the Central Shoora of JI.
Pakistan must Enforce Women's Right to Inheritance and Provide Separate Universities.
by Qaiser Sharif

LAHORE, NOV. 6; Ameer, Jamaat e Islami, Pakistan, Senator Sirajul Haq, has said that the parties doing politics in the name of the women as also the NGOs had only added to the problems and hardships of the womenfolk. He was telephonically addressing a women training convention being held at Mansoora from Isamabad on Friday.

Sirajul Haq said that Almighty Allah had made the women the queen of the household whereas all those engaged in the so called struggle for women's rights had compelled respectable mothers, sisters and daughters to work round the clock. The JI wanted to accord the women the status given to them by the Creator.

He said the JI was the strongest and the most effective voice for women rights. He said that the JI had the biggest women's wing of all the political parties in the country which was struggling for the social, economic and political rights of the womenfolk. Besides, he said, the JI had given representation to the women in its central Shoora.

Sirajul Haq said that the JI wanted to build Pakistan into a true Islamic welfare state wherein all men and women could play their role in evolving an Islamic society in an atmosphere of respect and sense of responsibility.

He said that to ensure women's welfare and uplift, the Quranic injunction for women's inheritance right must be strictly enforced. Besides, he said, there must be separate educational institutions and universities for women where they could learn all subjects and arts including science and technology in line with their aptitude. This would enable them to play their due role in national development, he added.

He stressed for interest free loans to the women for small business and cottage industries and for an end to the system of dowry and demanded official ban on this practice.

He said that if the national wealth lying in the accounts of our politicians and bureaucrats abroad was retrieved, the country won't need any aid from IMF and all development and welfare projects including those of women could be completed easily.


---


Palestine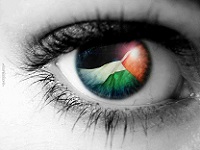 Israeli State Terror Rages: 2617 Palestinians Shot on fake excuses of "stabbing."
Stephen Lendman

http://sjlendman.blogspot.ca/2015/11/israeli-state-terror-raes.html

Palestine is a war zone, pitting an Israeli aggressor against millions of defenseless Palestinians. State-sponsored terror continues unabated. The Palestinian Red Crescent Society (PRCS) reported at least 2,617 Palestinians shot with live fire or potentially lethal rubber or plastic coated steel bullets in October, used indiscriminately ... Through Sunday, 72 Palestinians were murdered in cold blood, around 8,300 injured. Video evidence in some cases showed premeditated assassinations, knives then planted beside victims to claim attempted stabbing incidents - Big Lies blaming them for Israeli cold blooded murder ... Eight Israeli deaths are known, the last one on October 18 - only two from stabbing incidents. Daily claims of knife wielding Palestinians are Big Lies, blaming victims for Israeli high crimes.


---


Our America

Book Review of Poetry
She Died Slowly in Prison so Assata Shakur Could Live!
by Karin Friedemann [Boston]

"do not sit idle, your path streams before you.

bank the raging fires and light laurel branches against the cold."

Sometimes, I used to blame my parents for forcing me to be born in this conflicted country when I could have had a normal life surrounded by cousins overseas. But once in a while I remember why I stayed in this country. I could have left. It probably had to do with hearing Ramona Africa speak in Detroit around 1990. I think it had to do with the movement in its many fragmented forms, one of the most powerful of which is poetry. Nobody in Detroit had any money, so our idea of a good time was to drink coffee and recite our poetry for one another. I don't know if such times have died, but I cherish the memory of artists, professors, homeless, seekers and rebels making sense of the world together. When I opened this book, I knew I was dealing with somebody very, very special and important to the history of America. I am proud to hope that when I die, my body would be buried anywhere near the same dirt as this great person.

I did not learn of her until she died, but thankfully I did learn of Marilyn Buck. Her political writing is beyond compare, as was her sacrifice. But I had not read her poetry before, until I decided to cruise Amazon one late night, and snagged the last available copy of 'Inside/Out.' I have never ever been moved so deeply by a book before. I hate poetry (other than my own)! I don't read books normally. But this woman's purity is so powerful that I kept having to put the book down just to calm down. Marilyn Buck is one of the top ten women who ever lived, and I include the Virgin Mary on that list. She gave her life for a friend, and she accepted the deep pain willingly. She held no grudge, she felt no anger. Though she was forced to live her life in prison, she continued to develop as a person of great station that few people are privileged to attain.

NAMES


my movement

led to a clandestine world

where Marilyn spoken

mustn't evoke even a startled eye...

I collected other names

sometimes more than one at once...

like scarves

draped over shoulders

decorative

concealing

on capture

an FBI man uttered

Marilyn

a question

a victory shout

named

I had no option but

Marilyn

scarves stripped

by howling winds of retribution



Marilyn Buck was imprisoned for her participation in the 1979 prison escape of Assata Shakur, the 1981 Brink's robbery and the 1983 U.S. Senate bombing. Buck received an 80-year sentence in federal prison. She died at home in Brooklyn on August 3, 2010, after friends campaigned for her compassionate release from the Federal Medical Center, Carswell due to uterine cancer.



"I went off to college, escaped my father's thunderstorms

Berkeley. Rebellion. Exhilaration!

the Vietnam war, Black Power, Che took me to Chicago...

on to California, driving at 3:00 in the morning in the mountains

I got it: what self-determination means

a daunting task for a young white woman, I was humbled

practice is concrete... harder than crystal-dream concepts

San Francisco, on the front steps at Fulton Street

smoking reefer, drinking "bitterdog" with Black Panthers and white

hippie radicals, talking about when the revolution comes

the revolution did not come...

but later there was Assata's freedom smile

then I was captured, locked into a cell of sewer water

spirit deflated. I survived, carried on, glad to be

like a weed, a wild red poppy

rooted in life"




There are no words to describe the depth of gratitude our people owe to this woman who gave her life for Assata's freedom smile. It is completely incomprehensible what she did for us.

LOSS


"my mother died at 74

I believed she would

no, should live till 80

she was supposed to live till 80

so I could live till 80

so I would make it out of prison

alive...

my mother's anger

swam in blue-water eyes

a grief she did not want to bear

her daughter

imprisoned

an enemy of the state

she could not save me

from vengeful-suited men

nor from myself..."




Marilyn dedicated this book of poetry to her mother Virginia Grace, "without whom I would not have the grace to embrace life as it comes" and to Mtyari Shabaka and Kuwasi Balagoon: "embracers of life, fearless before death." According to wikipedia, Balagoon was a Black Panther involved in the Black Liberation Army Brinks robbery, who died in prison of pneumonia at age 39 in 1986. I wish I knew who the other person was.

Her description of incarceration is so accurate. "no grass no trees no children throwing stones into puddles no laughter no tears no peace no silence no world of colors no sun no moon no weather at all Living without blowing winds gentle rains day or night my internal clock is deprived of nature's power: There is only the beat of my heart."

While in prison, Marilyn earned a Masters Degree in Poetics from the New College of California. She wrote to her teacher David Meltzer:

"I feel the pain of every single day here. I regret and miss the simple things - family, children, a lover, comrades, and involvement in political struggle. But after each nightmare of a day passes, it is history and I look forward to what is to come."



2015-11-08 Sun 16:54:10 ct


NewTrendMag.org