NewTrendMag.org News # 1625
[ Click on NEWS for back issues ][ OUR BOOKS ][ Contact ][ Previous Issue ]

11 Mohurram 1437 A.H.- October 25, 2015 Issue # 95, Newsletter #1625

---


Breaking News: Mujahideen have cut the Homs-Aleppo highway, isolating Assad's garrison in a part of Aleppo.

Amazing changes in the battlefield.

Please scroll down.


---


Kashmiris raise Pakistani flag after Hindus burn alive a Muslim boy.

Please scroll to end.


---


Shia Sunni Peace is possible:
suggestions by Kaukab Siddique, PhD

Those who attack Shia places of worship should be given the ultimate punishment.

Shias should listen to their leaders in Iran and Iraq who are telling them to stop insulting the wives of the Prophet, pbuh, and the sahaba, r.a. Muslim countries should make such abuse a felony.

Shia processions on Ashura are very provocative and are a major cause of conflict as they pass through Sunni areas and by mosques. There is no need in Shia religion for such processions and they should be banned.

There is no doubt that Husain, r.a., was innocent, brave and pious. Kerbala was a crime of huge dimensions. However, research should be carried out to confirm these two aspects which allow Shias to spread out their abuse into the pre-Kerbala history of Islam.

There is no evidence that Yazeed killed Husain, r.a.


There is no evidence that Yazeed ordered Ibn Ziyad to kill Husain, r.a.

If anyone can find any such evidence, let me know.

If shias want to live in harmony with Sunni Muslims, they should express sorrow for the murder of Usman, r.a., martyred by the supporters of Ali, r.a. Also, remember the martyrdom of Abdullah ibn Zubair, r.a., by the forces of Yazeed's successor. Abdullah, r.a., was the first child born in Madinah after the hijra and the Prophet, pbuh, loved him like he loved Husain, r.a.


---


Authentic Islamic Scholars in their own words:
Muhammad ibn Abdel Wahhab

"You - may Allah's mercy be upon you - have to know that we are obliged to learn four issues:


Knowledge: It means true cognition of Allah, His Prophet and the religion of Islam through their evidences.


Acting according to this knowledge.


To propagate it.


Patience in enduring the injurious difficulties of knowledge and its exigencies.


The evidence of that is the statement of Exalted Allah:

"In the name of Allah, the Beneficent, the Merciful. By the declining day. Lo! man is in the state of loss, save those who believe and do good works, and exhort one another to truth, and exhort one another to endurance." [The Quran 104:1-3.]

About this Qura'nic text, alShafai, Allah's mercy be on him, commented: "If Allah had revealed nothing except this sura as an irrefutable demonstration before His creation, it would be adequate enough to convince them."

Al-Bukhari, Allah's mercy be on him, with the same emphasis, said: "Knowledge must precede both statement and action." The evidence of this is the statement of Allah the Exalted.

"So know [O Muhammaf], that there is no God save Allah and ask forgiveness for thy sin." [47:19]

In this verse, Allah started with the word KNOW before statement and action."

[ as-Salatha usool fit Tawheed by Shaikh ul Islam Muhammad ibn Abdul Wahhab.]


---


[Please note the truth about this great scholar whom the sectarians abuse every day and whose name the Zionists have turned into a term of abuse --"wahhabi." Wahhab is one of the names of Allah. This is Abdel Wahhab, Beware the poison of the sectarians.. He had nothing to do with the current rulers of Saudi Arabia. Editor New Trend]


---


S.Africa's ANC hosts Hamas rally despite Israel protest

[With thanks to Br. Rich in Nebraska.]




October 21, 2015 2:48 PM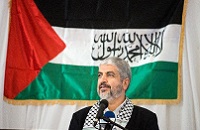 Khaled Meshaal, exiled leader of the Islamic Palestinian organization Hamas, addresses a rally in his honour on October 21, 2015, in Cape Town, South Africa (AFP Photo/Rodger Bosch)

Cape Town (AFP) - South Africa's ruling party hosted a rally in Cape Town for a top Hamas leader on Wednesday, capping off a controversial visit by pledging to stand by Palestinians amid growing violence in Israel and the Palestinian territories.

The African National Congress (ANC) invited exiled Hamas leader Khaled Meshaal and colleagues from the Islamist militant group on a three-day visit to South Africa, sparking strong criticism from Israel.

President Jacob Zuma exchanged gifts with Meshaal on Monday and signed a letter expressing support for Palestinians.

"It is state-sponsored crime from the people of Israel on Palestine," said Marius Fransman, a provincial ANC chairman, drawing cheers from the crowd in Cape Town.

"People close their eyes, we are taking a stand. We have to reaffirm the message of the unity of the oppressed masses."

Hamas supporters lined the streets near the venue, waving the organisation's white-and-green flag.

Addressing the rally, Meshaal compared the Palestinian cause to the anti-apartheid struggle in South Africa.

"South Africa, you have achieved your freedom, the people of Palestine are aspiring to attain their freedom," he said.

Violent protests that first began in annexed east Jerusalem and the occupied West Bank have in the past month spread to Gaza, were Hamas has called for further unrest.

"The uprisings shall continue until the freedom is achieved and the land is for Palestine and its people," Meshaal told the audience of a few hundred people.

"Do not expect that they should stop with the uprising, do not expect that they should stop with the resistance."

The Israeli foreign ministry on Monday had summoned South Africa's deputy ambassador to protest against Meshaal's visit, which it said "encourages terror by giving some legitimacy to a terror organisation."

The European Union and the United States have blacklisted Hamas, which runs the Gaza Strip, as a terror organisation.

Nelson Mandela, the late South African president and ANC leader, was an ardent supporter of the Palestinian cause and a champion for Middle East peace.


---


Our America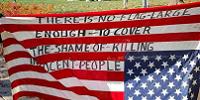 Outreach: To African Americans

Jamaat al-Muslimeen activity in Inner City, Baltimore.

100 Muslims Received 7 Page Document.

Mosque with Biggest Number of Converts to Islam [and growing].

On October 23, 2015, Jamaat al-Muslimeen gave a 7-page document to 100 Muslims at Masjid al-Haqq. [There were more than 300 people. The prayer hall has been greatly expanded.] This masjid is 90% African American, almost all converts to Islam. About 10% are immigrants from Arab countries. It is one of the miracles of Islam that Islam is winning converts [reverts] to Islam in the heart of an American city, and the process is continuing. The response to the Jamaat document was extremely positive, Alhamdulillah.

Here is an outline of the seven pages:


&
Umar, r.a., and Husain, r.a., both martyred in Mohurram. Why do many Muslims fight each other. Iran and Egypt rulers in serious treachery to Islam. [Br. Kaukab.]


Palestine: Unite against Zionism. Don't appeal to the enemy. [Imam Badi] [Photo of murdered 17 year old Palestinian woman.]


Muslimah marathoning in support of BLACK LIVES MATTER. [Photo] Sis. Nadrat.]


19 days of Russian bombing in Syria: Iranian-Hizbullah offensive facing Islamic fight back.


Taliban offensive + Boko Haram joins IS. US forces rushed to Cameroon.


Hadith against slavery+Turkish sheikh Badiuzzaman on Allah's mercy+FOX TV lies caught about Cuba and IS.
---


Outreach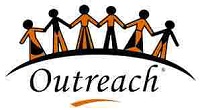 To Guyanese & Central American Immigrants.

Jamaat al-Muslimeen Activity in Central Maryland: 8 pages to 172 Muslims. A major Effort.

Also on October 23, an 8-page document from Jamaat al-Muslimee was given to 172 Muslims after juma . This community known as Islamic Society of Washington Area, ISWA, is led by a gracious imam from Guyana and has a large community from central and south America. Here is an outline of the 8 pages:


&
The Pope in USA: a desperate attempt to save Christianity. [Media Monitor]


Let us unite to free Dr. Aafia. [Br. Ali Randall.] + Hadith says Slavers' prayers are not accepted by Allah.


Mujahideen trying to enter Damascus. Assad facing collapse. + Age of Ayesha, r.a., is not a hadith but an opinion.


Attempts to legitimize homosexuality in the Black community. [Sis. Aisha].


Major prison break by Taliban in Ghazni. Freedom for the oppressed. [Sis. Karin]


The failure of Mahmoud Abbas in Palestine. [Khalid Ameyrah in Jerusalem.]


Jamaate Islami Pakistan ameer Sirajul Haq calls for return of Dr. Aafia from US prison.
---


Our America: Atlanta
Rally and Speeches against CDC Vaccine Danger Cover-Up
by Karin Friedemann [Boston]

Atlanta, Georgia: On October 23-25, 2015, an interfaith coalition including Nation of Islam and the Church of Scientology join with Bobby Kennedy, medical doctors and community leaders for a Truth, Transparency & Freedom Rally in front of the Center for Disease Control headquarters to demand that the "CDC Whistleblower" Dr. William Thompson be subpoenaed to testify to Congress, following the revelation by Florida Rep Bill Posey (R) that CDC scientists were allegedly instructed to destroy vaccine research which revealed a link between the MMR vaccine and autism, particularly in Black boys.

Their study claimed that there was no link between the MMR vaccine and autism. However, Dr. Thompson came forward last year with an unprecedented admission: he and his colleagues committed scientific misconduct. Thompson has since then been federally granted whistleblower status and immunity. In a statement released in August, 2014, Dr. Thompson stated, "I regret that my co-authors and I omitted statistically significant information in our 2004 article published in the journal Pediatrics."

Dr. Thompson exposed a culture of fraud in the CDC, an institution with a built-in conflict of interest regarding vaccine profits versus vaccine safety. The CDC buys over $4 billion of vaccines each year from the pharmaceutical industry to distribute to the states' public health departments. US vaccination rates must remain huge for the CDC to get reimbursed for that purchase. Thus, vaccine safety scientists are under tremendous pressure not to link vaccines and neurological adverse events. The doctor stated that he was specifically told "point blank" from his superiors in multiple instances to not report such findings and to find ways using fraudulent statistical methods to obviate the results and falsely give vaccines a clean bill of health. Dr. Thompson stepped forward due to the agony of over 10 years of lying and covering up the real truth regarding vaccine injury.

The same weekend, on October 24, in Oakland California, Minister Keith Muhammad of NOI leads a solidarity protest against mandatory vaccination, which is being proposed as law in California. If the bill is passed, it will no longer be possible to claim a religious exemption allowing unvaccinated children to attend school. SB 277 removes the last "check and balance" in preventing vaccine injury in children- parental consent rights. Muhammad has been championing the effort to oppose SB 277 by doing outreach with members of the Legislative Black Caucus in California. Assemblyman Isadore Hall, III apologized for his previous vote on SB 277 and promised to research the matter and if necessary, write a letter to Governor Brown urging him to veto SB 277 if it passes.

At the recent Million Man March commemoration in DC, on October 12, Reverend Tony Muhammad accused CDC of intentionally doctoring vaccines to injure black and Hispanic boys. He claimed that the vaccinations were genetically modified to target children of color with deliberate injury. What the whistleblower actually stated was simply that evidence demonstrates that Blacks are more vulnerable to vaccine injury than whites. African-American babies who received the MMR vaccine before the age of three were more than 3.3 times as likely to be diagnosed with autism.Thompson further stated, "There have always been recognized risks for vaccination and I believe it is the responsibility of the CDC to properly convey the risks associated with receipt of those vaccines."

In a town meeting held in Los Angeles on June 18, 2015, Dr. Brian Hooker, whose own son was injured by a vaccine, stated:

"In terms of vaccine injury, the study by Gallagher et al. (published in 2010 in the Journal of Toxicology and Environmental Health, Part A) showed that blacks were at significantly greater risk of regressing into autism after receiving the thimerosal-containing Hepatitis B vaccination series as infants. Thimerosal is a mercury-based preservative that is used in some vaccines in multidose vials and is still used in the flu shot, the tetanus vaccine and meningococcal pneumonia vaccine and is also in trace amounts (sufficient to cause harm) in the Hepatitis B, Hemophilus influenza B (HiB) and DTaP vaccines. The data show a 5.53 times greater risk of autism for black boys receiving the thimerosal-containing HepB vaccine series versus those black boys not receiving any HepB shot. White boys did not show a statistically significant risk."

The reason for this massive cover-up has to do with campaign contributions to politicians by pharmaceutical companies. "In an unexpected development, the Sacramento Bee published an article on June 18 by Jim Miller listing the politicians who had received the most money from the pharmaceutical industry in the 2013-2014 legislative session. Not surprisingly, topping the list at #1 was Senator Richard Pan who is the author of SB 277, with $95,150 and followed closely by Speaker of the Assembly, Toni Atkins, with $90,250. The article also reported that pharmaceutical firms and their trade groups had donated more than two million dollars to members of the California legislature in the 2013-2104 legislative session," writes Kent Heckenlively for ageofautism.com.

Furthermore, there is a False Claims Act lawsuit pending against Merck in the US District Court for the Eastern District of Pennsylvania, Case No. 10-4373 (CDJ). This case was brought by two former Merck virologists who were involved in the efficacy testing of the mumps portion of Merck's MMR vaccine. According to these scientists, Merck engaged in fraudulent testing and data falsification to conceal the vaccine's diminished efficacy. As a result of Merck's fraudulent scheme, the scientists allege, American children are being injected with a vaccine that does not provide the efficacy Merck claims it provides and does not provide the public with adequate immunization. According to the scientists, Merck's MMR vaccine contributed to the recent mumps outbreaks in the US. Late last year, the Court denied Merck's motion to dismiss the case and the case is in the discovery phase.

Bobby Kennedy told TheBlaze he is not against vaccines but he wants vaccines to be safe, especially "pediatric vaccines." The Atlanta event wraps up with an interfaith prayer at Muhammad's Mosque #15.


---


Azerbaijan

Huge Massacre of Azerbaijani Muslims by Armenians has been concealed by the western media. Thank you Dr. Shahid Qureshi ---New Trend editor

Azerbaijan remembers victims of Khojaly Genocide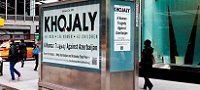 By Dr Shahid Qureshi - :[The London Post.]

LONDON - 26th February 2015 was the 23rd anniversary of Khojaly Genocide, the atrocities committed by invading Armenian armed forces in the town of Khojaly during the war between Armenia and Azerbaijan. The Armenian military attack against helpless civilians in Khojaly left 613 civilians dead, including 63 children, more than 1000 heavily injured and 1275 taken as hostages.

Human Rights Watch report about what was committed in the town of Khojaly describes the events as "the largest massacre in the course of the war between Armenia and Azerbaijan", whereas Moscow-based human rights group Memorial highlighted: Actions of Armenian militants were in gross violation of basic international human rights conventions.

"Justice for Khojaly" international awareness campaign was launched in May 2008 aiming to raise awareness and drawing the attention of the international community to this horrible tragedy. The "Justice for Khojaly" campaign involves peaceful actions, protests, conferences, seminars, presentations and publications across many countries with a view to spreading the word about what happened in Khojaly. The campaign has attracted support from many organizations, human rights groups and countries with the passing of resolutions condemning the genocidal atrocities in Khojaly.

Speaking at London Karabakh Forum on the eve of the anniversary of Khojaly Genocide Ambassador Tahir Taghizadeh of Azerbaijan stressed: What happened in the town of Khojaly twenty three years ago is totally unacceptable and should have no place in modern world. While continuing our efforts to raise international awareness about this tragic event, our sole aim is not take avenge but to ensure crimes against humanity on that scale are prevented from happening in future. Thanks to "Justice for Khojaly" awareness campaign international recognition of Khojaly Gemocide has now includes a dozen countries and international organisations. Here in Britain, I am delighted to receive support from members of the public and members of the British Parliament who have issued a joint letter condemning atrocities committed against civilians by Armenian armed forces. It is really crucial that we keep up these efforts to reach out to the international community and make sure that perpetrators of this crime are brought to justice".

The conflict between Armenia and Azerbaijan started in 1988 as Armenia launched an undeclared war against Azerbaijan. Armenian armed forces have occupied around 20 per cent of the territories of Azerbaijan since 1992, including the Nagorno-Karabakh region and seven surrounding districts with one million refugees and internally displaced persons forced to flee their homes.

Despite a May 1994 ceasefire, and the OSCE Minsk Group-led peace process, the conflict remains unresolved threatening regional stability. Armenia refuses to withdraw its armed forces from the internationally recognized territories of Azerbaijan and refuses to abide by the U.N. Security Council's four Resolutions 822, 853, 874 and 884 that calls for the withdrawal of Armenian armed forces from the occupied territories of the Republic of Azerbaijan.

Read more about Khojaly Genocide and "Justice for Khojaly" international awareness campaign:

Web: JusticeForKhojaly.org


---


London: 2000 Rally for Palestine

Palestinian Youth Dies under Tear Gas: Denied Medical Help.
How to Critique and Correct the BBC
by Sarah Colborne

Dear friend,
Some of us in the office lost our friend Hashem
today. He was killed by tear gas when occupation forces refused him medical attention. He was a peace activist and spent his life refusing to give in to
the occupation.

When you wake up to news like this, it's tough to think positively. So this email is a reminder of the
power we have when we work together. It's this power -which Palestinians harness every day - that will ultimately end the occupation.

Scroll down for some incredible actions that happened in the last week, but first how we challenged the BBC and won.

The BBC's reporting of events in East Jerusalem, the WestmBank and Gaza during October has been consistently one-sided, favouring Israel, and portraying the occupier solely as a victim. [1]

However, in the last two weeks we've shown that people power can make a difference to reporting.

On the morning of Saturday 10th October, two Palestinia boys - Marwan Barbakh, 12, and Khalil Othman, 15 - were shot dead by Israeli soldiers in Gaza. The BBC failed to report the killings. Instead, the BBC Online headline for the day was: Jerusalem attacks: Israelis hurt in two Palestinian stabbings.

That evening, we highlighted this extraordinary bias on social media, particularly Facebook, and asked you to send complaints to the BBC. An hour later, the BBC had changed the headline to Israeli-Palestinian violence continues and began the article with news of the killing of the two Palestinian boys. [2]

Days later, on 14th October, the BBC's Diplomatic Editor, Mark Urban, called Jerusalem Israel's capital' during a broadcast on Newsnight (BBC Two). [3]

Again, we highlighted this enormous error and asked you to complain.

You did, and, on 16th October, the BBC issued a clarification on its website and on Twitter. [4]

Your complaints to the BBC have already made an impact.

The BBC is notorious for its misreporting, its politically skewed narrative in the name of "balance", and one-sided stories which further dehumanize Palestinians.

We've written a guide - How the BBC constructs its biased news reporting - to help you unpick th BBC's bias and make an efficient complaint.

You may also find our guide - How to complain to the BBC - helpful.

When you see bias, inaccuracies and blatant omissions in BBC news reporting, you have the power to change it. Using our guide, make sure you make a complaint to the BBC. The success we've had just this week demonstrates how important this is, and how effective our collective voice can be.

Notes:

Amena Saleem's report for The Electronic Intifada on the BBC's open concern for Israelis under attack and its near disdain for the mass murder of Palestinians.


The BBC's amended headline after our complaint Mark Urban referring to Jerusalem as Israel's capital


&
he BBC's clarification after complaints: on their website and Twitter.

Elsewhere, powerful actions and important victories:
In London on Saturday over 2000 of us took to the streets to send a clear message of solidarity with Palestine, and to demand an end to the Israeli occupation at the heart of the current violence.


London Palestine Action followed the protest with direct action, shutting down Oxford Street to make people stop and think about their own complicity in Israel's occupation through our government's relationship with Israel.

This week, activists from PSC and Campaign Against Arms Trade in East Kent occupied an abandoned airport, which is the proposed new site for Elbit, the company which manufactures Israeli drones.

This brilliant action was the culmination of months of lobbying the local council to refuse Elbit's application. And they won! The Council's planning committee voted unanimously against Elbit's application to expand.

When we take action, on the media, on the arms trade, and on the Israeli occupation in general, we win. In moments of sadness and anger when we see Palestinians being killed for doing nothing more than being Palestinian, we can remember our collective power to change the situation one step at a time.

Thank you for everything you do,

Sarah Colborne
Director, PSC

Copyright © 2015 Palestine
Solidarity Campaign,
All rights reserved.


---


War News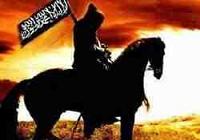 Syria

Homs-Aleppo Highway Cut by Islamic State: Iranian-Hizbullah Offensive Stalled

Assad's Moscow Trip was a blunder: Heavy fighting around Damascus and in Lattakia

FSA Refuses Russian Offer to Fight ISIS: Fighting east of Homs and Hama

October 19-25: A big Assad offensive led by Hizbullah-Iranians-Shia militias has ground to a halt. East of Homs and Hama, FSA used Tow missiles to destroy 15 Hizbullah tanks[TOWS smuggled in from Turkey.] Al-Nusra is with FSA but its top commander has been killed in a US air strike.

The biggest news is the advance by the Islamic State, IS, which has cut the Homs-Aleppo highway thus denying Assad the supply line to his Alawite garrison in one area of Aleppo city. The Iranians are trying to drive the mujahideen out but SIX MILES of the highway are under IS control at the end of October 25.

Owing to this IS move Assad's attempts to break the IS siege of al-Kweris air base, 20 miles east of Aleppo, have slowed down although Russian air strikes are causing Islamic casualties.

Both USA and Russia have again bombed al-Raqqa, the capital of the caliphate.

IS is also battling Assad garrisons across from Deir ex-Zor and YPG Communists in and near Hasekah in the north east [IS is being bombed by the US.]

Heavy fighting is also under way in Lattakia as al-Nusra and Ahrar al-Sham advance into the Alawite heartland. Steady air strikes by the Russians continue.

Desperate attacks by Assad's elite forces to push back FSA and al-Nusra from the suburbs of Damascus are continuing with heavy artillery and air strikes. Mujahideen mortar shells are now falling in central Damascus.

Slaughter by Russian Air Force: 26 days of bombing.

"The observatory said that at least 370 people, including 127 civilians and 36 children, have been killed by the Russia air strikes since September 30." [Al-Jazeerah October 24.] By October 25, the total in Russian strikes had risen to 425.

Assad's Blunder: Assad was so optimistic about the large Iranian-Hizbullah offensive towards Aleppo, he slipped out of Damascus and visited Putin in Moscow. He thought the mujahideen were about to collapse. Russian propaganda even claimed, IS fighter were running away. Now he finds the Iranian offensive has stalled.

Daily Beast trying to demonize mujahideen. The American propaganda outlet Daily Beast is exaggerating the use of TOW missiles by the FSA by adding "CIA-armed" to FSA. Looks like they got 20 TOWs via Turkey and destroyed 15 tanks with them: quite an achievement, but a war cannot be won with 20 missiles. Daily Beast is trying to give the impression that it's all a CIA operation.


---


Kashmir
A Muslim Country Occupied by India
[Sent by Kristopher]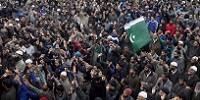 Kashmiri villagers shout pro-freedom slogans during the funeral of truck driver Zahid Rasool, who was killed in a petrol bomb attack in Anantnag on Monday. (STR/AFP/Getty Images)

Kashmir shuts down after Muslim teen set afire by Hindu mob dies
Aijaz Hussain
SRINAGAR, India — The Associated Press
Published Monday, Oct. 19, 2015 10:42AM EDT
Last updated Monday, Oct. 19, 2015 10:45AM EDT

A general strike and curfew shut Indian-controlled Kashmir on Monday following the death of a Muslim teenager attacked by a Hindu mob over rumours of cows being slaughtered.

Hindus consider cows to be sacred, and slaughtering the animals is banned in most Indian states.

Businesses, schools and shops remained shut due to the strike called by anti-India separatists and traders to denounce the killing. State authorities cancelled all university and college examinations on Monday fearing protests.

Thousands of people who attended Zahid Rasool's funeral in Botengo village in southern Kashmir shouted anti-Indian slogans demanding freedom from Indian rule.

Rasool and another truck driver were set ablaze by a mob after their vehicle stopped in the Hindu-dominated Udhampur neighbourhood. A third person in the truck escaped unhurt. The injured were flown to New Delhi for treatment, but Rasool died from his burns on Sunday.

Police officer Danish Rana said nine people have been arrested in connection with Rasool's death.

Authorities laid razor wire across the main crossings and declared curfew in parts of Kashmir's capital city, Srinagar, and in nearby Anantnag town to stop protests and clashes.

"Go India, go back" and "We want freedom," the crowd shouted at Rasool's funeral. Clashes also erupted in Botengo village as security forces fired tear gas to stop rock-throwing protesters from marching to the nearby main highway.

Differences have deepened within Kashmir's ruling coalition, with the Hindu nationalist Bharatiya Janata Party demanding a ban on slaughtering cows and selling beef in the Muslim-majority state.

A colonial-era law banned cow slaughter in Kashmir, but no one paid heed to it until a local court ordered its strict enforcement recently.

Muslims resented the order and later India's Supreme Court suspended it for two months.

Since Prime Minister Narendra Modi, a Hindu nationalist, took office last year, hard-line Hindus have been demanding that India ban beef sales. Most beef sold across India is buffalo meat.

There has been outrage across India after a 50-year-old Muslim man was beaten to death by a mob last month over rumours that his family had eaten beef for dinner. Last week, a village mob in northern India beat a Muslim man to death and injured four others, accusing them of smuggling cows to be slaughtered for beef



2015-10-25 Sun 19:28:42 ct


NewTrendMag.org