NewTrendMag.org News # 1624
[ Click on NEWS for back issues ][ OUR BOOKS ][ Contact ][ Previous Issue ]

4 Mohurram 1437 A.H.- October 18, 2015 Issue # 94, Newsletter #1624

---


War News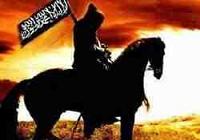 After 19 days of bombing, the Russian invasion has failed to break the Islamic resistance in Syria. On the ground, offensives by combined Assad-Iranian-Hizbullah-Shia militias have made only minor advances.
Please scroll down all the way to read the dramatic situation in Syria.
Also see war news from Afghanistan and Nigeria. Please scroll


---


A very extraordinary achievement. A Muslim woman ran a marathon in a largely White context in support of BLACK LIVES MATTER..Very unusual Da'wa. Scroll way down for photo and her account of why she was hesitant to run this race.


---


FOX TV lies caught:
CUBA has categorically denied a FOX report that Cuban troops were fighting in Syria along with the Russians against the mujahideen.

FOX also tried to foist a story about IS keeping female slaves. FOX brought a person speaking with no name or face or shape, speaking ENGLISH [!] claiming to have been a sex slave of IS. If this kind of unverifiable story is to be allowed in journalism, anyone could make up a story about anyone. [By the way, even highly educated Iraqis speak very little English.]


---


Hadith of the Week
Allah is your Enemy if you enslave people in any way: Physically, mentally or economically.

Allah Almighty says: I Myself will be the enemy of three groups of people on the Day of Judgement: One who takes My name to make a vow and then breaks it, secondly the one who enslaves a free person and devours related profits, and thirdly one who who hires a laborer, gets full labor from the person and does not pay the proper wages." [Hadith of Prophet Muhammad, pbuh, Sahih Bukhari, kitabul buyu']


---


Authentic Islamic Scholars in their own words:
Bediuzzaman Said Nursi: Turkey
Allah is Beauty and Loves the Beautiful. [Hadith]

"Look, then, to the signs of Allah's mercy, how he restores life to the earth after its death." The Qur'an 30:50
It is as if each blossoming tree is a beautifully composed ode that speaks poetically through the tongue of its disposition reciting the manifest praises of the Glorious Creator. Or, it is as if each blossoming tree has opened thousands of gazing eyes and has caused thousands of others to open in order to behold, not with one or two eyes but with thousands, the Glorious Fashioner's wonders of artistry that are being broadcast and exhibited, and so that attentive people will gaze on them too. [The Tongues of Reality, page 31.]


---


Personal
Umar, r.a., and Husain, r.a., both Martyred in Muharram. Muslims Hate each other. Any hope?
by Kaukab Siddique

Umar Farooq, r.a., the blessed second righteous Caliph of Islam was martyred on the first of Mohurram, the first month of the Islamic new year.

He was known for his sense of justice and for protection of the rights of every individual. He was so caring even for his enemies that he allowed the war captives to come into the Islamic capital, Madinah, and look for jobs. One of the captives stabbed him and he died of his wounds.

The women of Madinah whom he had given their rights came out to mourn him and his home was full of weeping women during the last day of his life.

He is known for his saying that even if a goat were to die of neglect on the banks of the Euphrates [hundreds of miles from Madinah] he would feel responsible and answerable.

Today, those who praise and extol the virtues of Umar, r.a., the "sunnis" of Egypt are supporting the tyrant General Sissi. His forces slaughtered several thousand unarmed protestors who were calling for the release of the legitimate president of Egypt, Dr. Mohammed Morsi.

This is indeed a time of great shame for Egypt that millions of Muslims supported General Sissi, the new Pharoah, and hailed the slaughter of the innocents.

Then comes the 10th of Muharram and the martyrdom of Husain, r.a., the grandson of the Prophet., pbuh. The very name of Husain, r.a., makes me break down and cry. What a tragedy, what a shame. The tribes of Kufa [ now in Iraq], rallied to support the blood thirsty governor of Iraq, ibn Ziyad appointed by Yazeed.

Husain, r.a., had not come to fight. There were only 72 men with him along with their families. These were blessed people who had not harmed anyone. Husain, r.a., refused to accept ibn Ziyad and his Caliph Yazeed as legitimate rulers. Ibn Ziyaf had no mercy. He was the brutal servant of Yazeed and wanted his master to be pleased with him. He wanted to humiliate Husain,, r.a., wanted to force him to his knees to accept the tyrant.

Husain, r.a.,refused to bow down before a tyrant. He bowed only before Allah. He was the blessed grandson of Muhammad, pbuh. The Prophet, pbuh, loved the child.

Who could have thought that tribal loyalty would be so strong that the troops of Ibn Ziyad would be shameless enough to kill the one whom the prophet, pbuh, loved. How could they forget that love within less than three decades after he passed away!

Husain, pbuh, fought to the last. He and every man in his small entourage were slaughtered. The only male who survived was a child, Zayn al-Abidin.

That is the true message of Islam. Husain, r.a. will not bow down before Yazeed!

Today, the followers of Husain, r.a.,who call themselves his partisans, shias, have joined the Yazeed, the tyrant, of today, Bashar Assad. The mass murderer of Syria, with the blood of more than 200,000 Muslims on his hands, has 100% support of Shias of Husain, r.a. More than 11.000 children have been tortured to death by Assad's death squads to break the Islamic resistance of the parents. Tens of thousands of Muslim women have been raped by the Shias working for Assad.

Yet, both Iran and Hizbullah, and the Shias of Iraq, and the Shias of Afghanistan support this abomination.

So, for someone like me who loves both Umar, r.a., and Husain, r.a., and hates General Sissi and Bashar Assad, is there any chance of survival?

Yet, I see light emerging from the east, the black banners from Khurasan. But, wait a minute, those who control the media of Iran's supporters and Israel supporters have convinced many Muslims that these are "agents of CIA."

So where should I go?

I remain calm and sane and seek Allah's blessings because I have the Qur'an and the authentic hadith of Muhammad, pbuh.

I think of people much greater than I. I think of Omar Mukhtar on the scaffold about to be hanged by the imperialists, calmly reading the Qur'an.


---


Palestine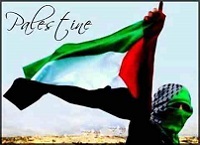 Appeals to the Conscience of the enemy will not free Palestine.
Muslims fighting Each Other is a Disaster.
by Imam Badi Ali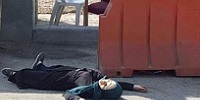 Photo of 17 year old honor student murdered by Israelis.

When you are fighting with your brothers, you are fighting with yourself. Every fault and weakness you see in them, it is a weakness in yourself.

Those who do not struggle, do not want to be free from their chains


Occupation will continue with every day business. It will become a reality and accepted without struggle.


Those who live in comfort and ease with their enemies accepting their left overs aren't worthy to be remembered in the books of history.


You see, the point is that the Palestinian people are strong - that is why they stand in the world alone confronting the occupation.


The uprising proves that the Palestinian people are stronger than their occupation.


Today, we're living in an anti-truth world, where you don't want to blend in and you need to struggle to maintain sanity. Stand out by defending the truth


The key to the liberation of Palestine is resistance.


There is no freedom without struggle.


Our occupied land will never regained by appeals to the conscience of the enemy.
---


Pakistan





Jamaat e Islami Urges Peaceful Change in Karachi.
Local bodies elections best opportunity for karachiites for a change
by Qaiser Sharif

Oct. 17; Ameer, Jamaat e Islami, Pakistan, Senator Sirajul Haq, has said that the local bodies elections were the best opportunity for the Karachiites for putting the port city on the road to peace and progress and ensuring a bright future.

Addressing a press conference at Idara Noore Haq, during his visit to the city, he said that the people of the port city could change their fortune through the power of their vote.

He said that the JI would contest nearly 95 per cent seats in the local bodies polls and also make seat adjustments where necessary.

He said the JI would try its best to cleanse the city from exploitation and remove the people's sense of deprivation. He stressed that the city government should be made fully powerful. He said that the JI would try to restore the civic government's rights usurped during martial law. He said that the Sindh government had taken away the rights available to the civic bodies under martial law. Fr instance, he said, that the Sindh government had taken away financial and administrative powers from the local bodies.
The JI chief said that the Rangers operation in Karachi had greatly helped in restoring peace in the city. He said the business community felt much relieved due to the operation s business had picked up.

Sirajul Haq said that the JI had the potential to bring about a change in the country. However, he deplored that the elections had been made a game of wealth as the common man could not eve dream of contesting elections.

The JI chief said the electorate must be provided an atmosphere to vote in a free and independent manner. He expressed the hope that the elections would be held in an atmosphere of peace.

Replying to a question, he said, it was for the Election Commission to decide under whose supervision the elections should be held.


---


India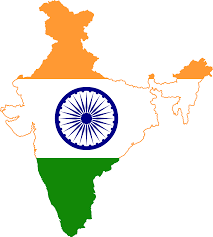 Scapegoating the Muslims of Assam while non-Muslim separatists Gain Ground

by Dr. Tasleem Rahmani [Summarized by New Trend from his article in Urdu.] [Compare with how anti-Muslim hate is used in USA.]



Dr. Rahmani

For years Muslims of Assam, Manipu and Tripura, in the extreme north east of India, have been accused of being Bangladeshis and not Indians. This fake accusation was used to oppress the Muslims and to push them out of their localities.

Now the local authorities have come up with an even more effective way of demonizing the Muslim minority. The top police officer is claiming that the local Muslims are banding together as terrorist groups. He has even published photos of Muslims holding photos of Muslims rifles with the caption that they are surrendering to the police. A look at the rifles shown in the photos clearly shows that these are rusty old guns probably taken out of storage and handed to the Muslim prisoners to show them as "terrorists." Much better weapons are in the separatist non-Muslim forces at work in these areas.

The police chief is preparing to retire soon and will join the right wing BJP in which he hopes to become a Minister. He will be in a good position to oppress the Muslims and use the rumor of "terrorism" to create hate against them.

[Dr. Rahmani here introduces the non-Muslim separatist groups who are not only active in the north east but are openly uniting the tribes to break away from India and to seek alliances with China.]

[The writer indicates that scapegoating of Muslims has become so much of a tool that even national security is ignored in the effort to uise anti-Muslim hate to gain political and party support.]


---


Egypt : 55 Years Later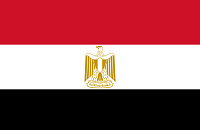 Islam is Surging In Spite of Military Repression: Photos Speak for themselves.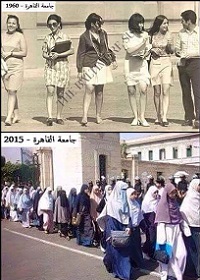 ---


Our America: Baltimore, Maryland

Baltimore Marathon Blues

From Nadrat Siddique. · Saturday, October 17, 2015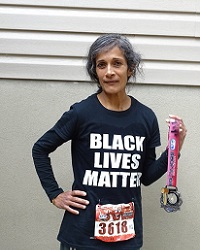 So, I ran the Baltimore Marathon (26.2 miles) this morning. It was my third time running it. Although I've always considered myself a DC girl, I have grown to love Baltimore, and its people, and was aching to run the race, which I'd been unable to run since 2012. I was quite conflicted about running the race, and did not register until late last night, only a few hours before the event, something unheard off for most amateur athletes engaging in such a major undertaking.

The reason for my hesitation was the corporate sponsorship of the race. Among others, Under Armour had signed on to the event. The corporate giant, which now competes with Nike and has its headquarters in Baltimore, play a key role in the Greater Baltimore Committee (GBC), a conglomerate of corporate interests, which control Baltimore's economics with an iron hand. And- the Greater Baltimore Committee--Zionists who assisted in crushing April's Baltimore Uprising--are heavily complicit in the gentrification of Baltimore's Inner Harbor. They have succeeded in driving Baltimore's native Black population out of the area, grabbing up land, developing it, and selling it at prices completely out of reach for most Baltimore natives. A mere condo on Baltimore's newly gentrified Inner Harbor easily goes for $500,000 - $600,000.

I see commonality between the practices of the GBC, and those of the IDF (Israeli Defense Force) in Occupied Palestine. In the Palestinian case, settlements are built by Israeli settlers. These homes are then completely off limits for Palestinian habitation, a situation no less than Apartheid South Africa. And the original Palestinian inhabitants, whose land was seized to facilitate the influx of the Zionist settlers, are forced to relocate to Bantustans where they live under dismal, depraved conditions. As you might imagine, I was very troubled by the fact that my $130 registration fee, although meager in the larger scheme of things, might be seen even symbolically as a support of the White Supremacist design for Baltimore. On top of that, I was getting warning messages from some not-so-friendly quarters not to run the race.

I compromised and paid the registration fee, deciding to run to deliver my message "Black Lives Matter," contained on a black tee-shirt I'd acquired, hoping for an opportunity to offer solidarity from my Pakistani people to that important movement at some point.

I did not see anyone else at the Baltimore marathon representing the Black Lives Matter movement, either running or spectating. But I received kudos from many spectators, including Whites, who yelled out "Black lives matter," to which I responded, "Stop police brutality!" One Black man yelled out at me, "All lives matter!" I pumped my fist at him: "Black lives matter!" I crossed the finish line in 3 hrs 42 mins, a new record for me (also a Boston Marathon qualifying performance) for that distance. I attribute it to the love I have developed over the last few years for Baltimore, and to the Power of the Almighty.


---


Our America: El Paso, Texas

DRUM - Desis Rising Up & Moving
URGENT: Detainees on Hunger Strike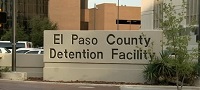 After 3 days of hunger strike, 9 detainees have been released, 1 organizer beaten up and isolated, and 3 hospitalized

54 South Asian detainees, from Bangladesh, Afghanistan, and Pakistan, at the El Paso Detention Center started a hunger strike at breakfast time on October 14. All of the strikers are asylum seekers. Some detainees have been held for up to 9 or 11 months.

The detainees are demanding an immediate halt to deportations, investigations into unfair hearings and interference with their legal cases, release from detention for those granted parole.

As a result of the hunger strike, in the last 12 hours, 9 of the hunger strikers have been released. Md. Mahbubur Rahman, one of the organizers of the hunger strikers, said "this is a victory for us. Authorities are afraid everyone will find out what they have been doing to us." Also in the last 12 hours, one of the co-lead organizers, Haji Khiay Mohamed Bilal (A# 202-156-877), was beaten up in front of other detainees, and dragged away, likely to solitary confinement. Additionally, 3 hunger strikers have been taken to the hospital, Shamsuddin (A# 202-849-636), Amar Kanti Dey (A# 202-160- 904), and Nur Alam (A# 202-156-126).

The detainees are coordinating their efforts with DRUM - Desis Rising Up & Moving, a South Asian immigrant rights organization in New York City. DRUM organizer Kazi Fouzia said "these hunger strikers are strong and well organized. We need to hear their stories and voices and see how this country treats refugees at our borders and in detention centers."

WHAT YOU CAN DO:

There is an online petition by the Not1More Campaign to bring attention to the issue


Today at 4:30pm in El Paso, there will be a rally and press conference led by the Detained Migrant Solidarity Committee in support of the hunger strikers. For further information about the rally and press conference, please contact Roxana Benduzu, (202) 826-3547, roxanabendezu@gmail.com
---


War News: Syria

19 Days of Bombing by Russia failed to Change the front lines.
Iranian-Hizbullah-Alawite-Shiite Offensve Aims at Aleppo: Minor Advances
[Sources : Wire services and Syrian Observatory]

October 11 to 18. Second wave of Iranian troops entered Syria.

Russian bombing across Syria has killed more than 150 civilians and 38 mujahideen.

The Damascus regime launched a 4th offensive, this time led by Iranian troops and backed by Hizbullah. The offensive was largely foiled by Free Syrian Army [FSA] and al-Nusra east of Homs. Two Hibullah tanks were destroyed on October 12 and 4 on October 13.

The Iranians are now seeing success though slow [October 18], with FIVE villages captuted on the way to Aleppo.

Under cover of Russian bombing, Assad's troops are trying to break the siege of Kweris air base by the Islamic State.

Islamic State fighters are also advancing towards Aleppo and captured a town in northern Aleppo province [October 16]. They are being bombed by Russia.

There may soon be a clash between Iranian and Islamic State forces.

In Lattakia and north western areas up to Turkey, Ahrar al-Sham and al-Nusra are holding their ground despite steady bombing by Russia and attacks by elite Alawite forces of Assad.

US air force is also busy attacking not only Islamic State in al-Raqqa but also al-Nusra and has killed, on October 15, a commander of al-Nusra along with three of his associate. He was a Saudi mujahid, El-Nasr..


---


War News: Afghanistan
Taliban offensive throughout Afghanistan

Taliban fighters withdrew from Kunduz after 15 carrying with them weapons and ammunition of the Kabul troops. They freed several hundreds prisoners. American bombing of the msf hospital persuaded them that USA will not respect the security of the civilian population. The doctors without borders group had rejected president Obama's apology and is insisting on neutral investigation of the war crime.

Well coordinated Taliban raids hit Ghazni and Wardak province as well as eastern Laghman province. The raiders withdrew in each case after inflicting losses on the Kabul regime troops. US air force Is an important factor.

In Nangarhar province, Islamic State is gaining ground. The governor of Jalalabad addressed a meeting to redress fears of an IS takeover.

President Obama has announced that US will not withdraw any time soon.

10 US troops have been killed in october. (Source: I casualties )


---


War News: Nigeria
USA Sends almost 400 Special Forces to Combat Boko Haram.
Serious Raids after BH joins Islamic State

During the last month, Boko Haram fighters have struck in a wide arc from their strongholds in north eastern Nigeria.

They bombed targets in the Nigerian capital Abuja. They also hit targets in Chad, Cameroon and Maiduguri, northern Nigeria.

Most news about Boko Haram comes from Nigerian military sources . These are atrocity stories which cannot be verified.

Nigeria has admitted that one of its generals was defeated by BH in the battle for Baga. The general has been court martialled. After the battle BH made away with many weapons as well as 20 military wagons.

USA has recognized that Nigeria cannot defeat BH and has sent a special military force of almost 400 special forces to Cameroon to help Nigeria and its neighbors organize the war against the Mujahideen.



2015-10-18 Sun 16:58:39 ct


NewTrendMag.org