NewTrendMag.org News # 1620
[ Click on NEWS for back issues ][ OUR BOOKS ][ Contact ][ Previous Issue ]

6 Thw al-Hijjah 1436 A.H.- September 20, 2015 Issue # 90, Newsletter #1620

---


Hadith of the Week

Narrated By
Salama bin Al-Akwa :

Once, while we were sitting in the company of Prophet, a dead man was brought. The Prophet was requested to lead the funeral prayer for the deceased. He said, "Is he in debt?" The people replied in the negative. He said, "Has he left any wealth?" They said, "No." So, he led his funeral prayer. Another dead man was brought and the people said, "O Allah's Apostle! Lead his funeral prayer." The Prophet said, "Is he in debt?" They said, "Yes." He said, "Has he left any wealth?" They said, ''Three Dinars." So, he led the prayer. Then a third dead man was brought and the people said (to the Prophet), Please lead his funeral prayer." He said, "Has he left any wealth?" They said, "No." He asked, "Is he in debt?" They said, ("Yes! He has to pay) three Diners.', He (refused to pray and) said, "Then pray for your (dead) companion." Abu Qatada said, "O Allah's Apostle! Lead his funeral prayer, and I will pay his debt." So, he led the prayer.

Sahih Bukhari Volume 003, Book 037, Hadith 488A.


---



My Teacher: Syed Abul 'Ala Maudoodi
by Kaukab Siddique

It is Maulana Maudoodi's anniversary. His achievements are often forgotten because they have become so much a part of our thinking.

Here are some of his ground breaking contributions to modern Islamic thought. Without these, Islam would not be a cutting edge power which Pakistanis and many others are able to use as a paradigm shift.

Islam is a COMPLETE way of life. It has answers and solutions for all issues and problems.


Islam is rational and scientific in its approach to life.


Islam is text based. The proof for what we claim to be Islamic must come from the Qur'an and authentic hadith.


Hadith is essential to understanding the Qur'an. Without hadith, the Qur'an would be open to all kinds of interpretations.


Islam provides the basic principles for an Islamic State and an Islamic Constitution.


Shia-Sunni conflict can easily be avoided by giving each school of thought its requirements.


Jihad is essential to Islam but it must be conducted according to the rules of war taught in the Islamic texts.


Hindus and Muslims are two distinct and separate nations. Peaceful co-existence should not mean assimilation.

Maudoodi did not claim that he is the final word in the interpretation of Islam. He was soft spoken and extremely humble.


His teachings on women's rights and kingship were evolving. I challenged him on both issues. It turned out that his greatest book was khilafat o mulukiat [Caliphate and Monarchy] which destroyed the idea that kingship is permitted in Islam.

Secularists often claim that Maudoodi was against the creation of Pakistan. There is no basis for this line of attack on him, His teaching was that an Islamic Pakistan is the only reason why there should be Pakistan. However, he pointed out, the Pakistan movement had no idea how to bring about an Islamic Pakistan. He not only did not oppose Pakistan, he taught in detail both against united India and against secular Muslim nationalism.

Young Pakistanis were very much attracted towards Maudoodi's teachings. A vast student movement called Islami Jamiate Talaba emerged. Among them was a truly great leader, Syed Munawar Hasan, who went on to become ameer of Jamaate Islami.

Also attracted were conservative ulema who wanted to use Maulana Maudoodi's fame and Jamaate Islami's organization for their own very limited ideologies.

With the emergence of Shaykh Osama bin Laden and now ISIS, has Jamaate Islami become irrelevant? We'll have to wait and see but Maudoodi's base line teachings continue to have permanent value.


---


Dead Hearts and Empty Supplications

-With thanks to Br. Zaheer Bawany in Karachi, Pakistan.

It is reported that Ibraaheem ibn Adham, رحمه الله, once passed through the market of Basrah. People gathered around him and asked:

O Abaa Ishaaq, Allaah, the Exalted, says in His Book. 'Call on Me, I will answer your prayers', but we have been calling on Him for a long time and He does not answer our prayers.

Ibraaheem replied:

"O people of Basrah, your hearts have died in respect to ten things:

First, you know Allaah but you do not give Him His rights;
Second, you have read Allaah's Book but you do not act by it;
Third, you claim to love Allaah's Messenger ﷺ - yet you abandon his Sunnah;
Fourth, you claim to be enemies to Shaytaan but you conform to [his ways];
Fifth, you say you love Paradise yet you do not work for it;
Sixth, you say you fear the Fire yet you put yourselves closer to it [by sinning];
Seventh, you say death is true but you do not prepare for it;
Eighth, you busy yourselves with the faults of others and disregard your own;
Ninth, you consume the favors of your Lord but are not grateful for them;
And tenth, you bury your dead but take no lesson from them."


---


Don't Forget the Prisoners


This group ("Don't Forget the Prisoners") has been formed on face book by Br. Ali Randall & Sis. Ayesha.

Many people have joined.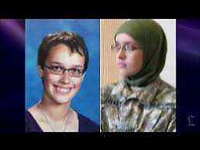 Shannon Conley-B3 #40384013
Federal Correctional Institution
P.O Box 4000
Aliceville,AL 35442

She wanted to join the Islamic State. She was arrested and sentenced to 4 years in prison.

She wrote a letter saying that the most difficult time of jail is over and she is just being patient. Since her arrest she has only been contacted by only two muslims. Her best friend discontinued all contact after her first letter.A representative from a Colorado based Muslim group visited her once in jail but other than that she has had little contact with the Muslim world. The Muslims there incarcerated with her have softened the experience of prison substantialy.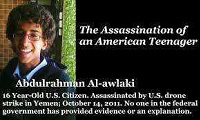 AhmedAbdelSattar.org
FreeZiyadYaghi.info
FreeMasoudKhan.net
---


Palestine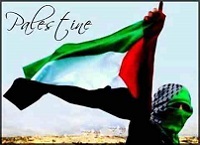 CIA releases files about Illegal weapons-grade uranium diversions from US to Israel - IRmep
[With thanks to our Christian friend Ms. Caroline in Florida.]

WASHINGTON, Sept. 8, 2015- The Central Intelligence Agency released 130 pages of reports, memos and other files about the 1960s diversion of weapons-grade uranium to Israel from the Nuclear Materials and Equipment Corporation NUMEC formerly headquartered in Apollo, Pennsylvania. (PDF of CIA files and release statement). The August 31 CIA release came in response to a lawsuit (Lawsuit PDF) filed by the director of the Institute for Research: Middle Eastern Policy (IRmep) on February 13, 2015.

Many of the file memos record CIA briefings in the late 1970s to members of Congress inquiring whether the diversion was a covert CIA operation. Arizona Democrat Morris Udall asked bluntly on August 23, 1977 "Is it possible that President Johnson, who was known to be a friend of Israel, could have encouraged the flow of nuclear materials to the Israelis?"

Associate Deputy Director for Operations Theodore Shackley and Deputy Director for Science and Technology Carl Duckett repeatedly denied that the CIA played any role. In support of their argument, they noted that it was CIA Director Richard Helms who first alerted the Justice Dept., requesting in 1968 that the FBI conduct a "discreet" intelligence investigation into NUMEC president Zalman Shapiro's activities.

The FBI investigation documented Shapiro's many meetings with Avraham Hermoni who directed nuclear weapons development in Israel, and Shapiro's invitation to top covert operative Rafi Eitan, who later ran spy Jonathan Pollard, to visit NUMEC facilities in 1968. The now-defunct Atomic Energy Commission successfully organized the transfer of NUMEC's ownership to another contractor. After an AEC interview with Shapiro that raised more questions than it answered, the FBI shut down the investigation in 1969. After Shapiro left NUMEC, the AEC engineered his transfer from a position in which he sought to handle advanced hydrogen bomb designs into a less sensitive job working on breeder reactors in 1972.

The Ford Administration Attorney General Edward Levi opened a second NUMEC investigation to find out whether there had been a NUMEC diversion and a government cover-up. The newly released files reveal that on June 6, 1977 Shackley briefed the FBI special agents in charge who were frustrated that since they hadn't firmly established that the diversion took place, they couldn't begin to address the second question about a cover-up. They pleaded for "new information" from the CIA.

The files reveal that it was in fact old CIA information the FBI needed. Every CIA director had withheld a key finding from investigators. According to a released May 11, 1977 report by Shackley, the "CIA has not furnished to the FBI sensitive agent reporting...since the decision was made by Directors Helms, Colby and Bush that this information would not further the investigation of NUMEC but would compromise sources and methods."

That "sensitive agent reporting," is contained in the still-redacted contents of a top-secret two-and-one-half page September 8, 1969 memo from Helms to Richard Nixon and copied to the Secretaries of State and Defense. This memo presumably refers to clandestine environmental sampling in Israel that picked up, according to the Department of Energy, "enriched Uranium-235" (PDF) of the highly unique signature supplied to NUMEC. According to the Department of Energy, NUMEC losses of highly enriched uranium were greater than any US contractor. (DOE PDF) When presented by DOE with the evidence in June of 1978, retired Atomic Energy Commissioner Glen Seaborg subsequently refused to be interviewed by FBI special agents. But the FBI never received CIA evidence it could have used during scores of interviews of other reluctant witnesses during the field investigation.

The CIA recorded that FBI investigators "indicated that even if they came up with a case, it was extremely unlikely that Justice and State would allow it to come to trial...they feel that they have been given a job to do with none of the tools necessary to do it." Although in 1981 special agents finally interviewed a former NUMEC employee who had witnessed the means of the diversion—Zalman Shapiro and other NUMEC officials stuffing HEU canisters into irradiators sealed and rushed to Israel (FBI PDF)— lacking the missing CIA puzzle piece the FBI investigation went dormant as the statute of limitations for Atomic Energy Act violations expired.

Today the razed NUMEC facilities sites near Apollo will cost $350 to $500 million to toxic waste cleanup over the next decade according to US Army Corps of Engineers estimates. CIA Tel Aviv Station Chief John Hadden, whose findings are redacted from the new release, publicly characterized NUMEC as "an Israeli operation from the beginning..."

IRmep plans to further court actions to obtain full release of CIA operations files that would allow Apollo residents to sue the Israeli government directly for cleanup costs and massive health-related damages caused by the smuggling front, or have the funds deducted from Israel's annual $3.5 billion package of foreign aid from the United States. (See the IRmep Center for Policy and Law Enforcement for the lawsuit, oral argument transcripts and other legal updates.)

SOURCE Institute for Research: Middle Eastern Policy


---


The National Islamic Shoora of Jamaat al-Muslimeen will Meet, Inshallah [Authorized by Imam Badi, Sis. Ashira, Br. Solano, Br. Kaukab and Br. Abu Talib.]

The shoora meeting is coming. Look for details in the coming weeks.Jamaat al-Muslimeen studies and advises and moves [within the limits of the law] on these subjects:

Opposition to Zionism and Imperialism.


Freedom for Palestine.


Occupation of Muslim countries by the US-NATO military and various dictators and tyrants.


Political Prisoners, in particular Muslims.


The rights of women.


Independent organization not controlled by any outside powers, Muslim or non-Muslim.


Africa


Focus on Quran & Authentic Hadith.
---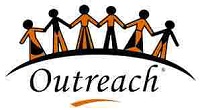 Jamaat al-Muslimeen Activity in Washington, DC: 8-Page Document to 200 Muslim Elites.

On September 18, 2015, at the most prominent Islamic center in Washington, DC, located on Massachusetts Avenue, Jamaat al-Muslimeen reached out to Muslim elites coming out of embassies and international institutions to make the Juma' salat.

The most important aspects of the 8-page document given to 200 Muslims are as follows.


A mother's Appeal to President Obama to release Masaud Khan, a Pakistani American sentenced to life in prison for opposing Indian occupation of Kashmir.


Dr. Kaukab Siddique's rebuttal of the attack on him by the Zionist Daily Beast accusing him of being anti-woman [!], anti-Israel and critical of the Jewish holocaust story.


Apaches arrive in Washington to strive for their rights [Sis. Karin].


Pakistan's disappearing opponents of the army: State terrorism including torture, mutilation and murder of the servants of Allah.


Women's Equality in the mosque and in travel: Research article by Kaukab Siddique.


Obama faced rebuttal and opposition on the issue of homosexuality in Kenya.


War news from Somalia, Syria, Iraq, Afghanistan, Turkey.


Nigerian president, unable to defeat Boko Haram, arrives in Washington begging for help.


The crowd was very appreciative. Two women, burqa clad Pakistanis, speaking good English, came over to express thanks for the document and to make a donation.

The khutba was incredibly boring, simply limited to stuff like how many shares in a cow in Eid sacrifice..


---


Latest Khutba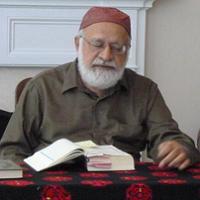 Hajj is meant to Change the World through the Message of Tawheed [Strict Monotheism.]
Black Stone, Oldest House of Worship, An African woman's struggle, One Ummah, Jihad & Readiness to die in His way. No Place for Racism or Sexism in Islam.

On September 18, 2015. Br. Kaukab Siddique gave the juma khutba and led prayers at Masjid Jamaat al-Muslimeen in Baltimore.

Thanks go to brothers who specifically came to offer security to Br. Kaukab but the security threat has retreated.

The adhan was powerful and cadenced, given by a Nigerian brother.

The main points of the khutba were as follows.

Text #1:

" ....She climbed mount Safa and strained to look. Seeing nobody, she came down and started running and climbed mount Marwa, ....thus she did seven times [while her child lay dying}: Suddenly [the archangel] Gabriel appeared and struck the ground with his heel, or pressed the ground with his heel, and water gushed forth...Ismail's mother was amazed... " [Excerpts from a lengthy Hadith in the Sahih of Bukhari, kitab al-Anbiya, narrated by Ibn Abbas, r.a.]



Text #2:

And (remember) when We prepared for Abraham the place of the (holy) House, saying: Ascribe thou no thing as partner unto Me, and purify My House for those who make the round (thereof) and those who stand and those who bow and make prostration [The Qur'an 22:26]
The Ka'aba is the oldest place of worship of Allah on the earth, preceding all organized religion.


The Black Stone in the Kaaba is a sign from Allah. Non-Muslims are seriously mistaken in thinking that Muslims worship the Black Stone. That would be the greatest sin.


The city of Makka was founded by Hajira, r.a., an African woman who gave birth to Ismail, pbuh, after her marriage to Abraham. Her great struggle in the desert is signified in the Qur'an by the reference to the hills of Safa and Marwa as the signs of Allah. [See 2:158]


The spring of Zam Zam which Allah gave to Hajira [see Sahih Bukhari] still exists and is the only living miracle of Allah other than the Qur'an. All other miracles are in the past.


Hajj is obligatory once in a life time. The pilgrims, two to three million, do tawaf [circumambulate] around the kaaba seven times. Their movement is counter clockwise, like all the heavenly bodies.


The shroud [kafan] the pilgrims wear remind them of standing before Allah on the day of Judgment. They show that they are ready to die. This is the signal for jihad, the willingness to die happily in the way of Allah. Look at the tragic accident of the crane just before the Hajj. Muslims did not panic. In fact people prefer to die in Makka.


There is no racism or sexism in Islam. In the Hajj one sees all nationalities, all races, and men and women together, respectful and caring. There is no superiority of Arab over non-Arab, of male over female. .


There is no place in Islam for those who look down on Black people, nor in reverse for those who say the White man is the devil. As Malcolm X found out, Islam makes race irrelevant. Racism is a mental sickness of unbelievers.


We are ONE UMMAH, as the Hajj shows. If we preserve this unity, with 1.8 billion Muslims, we could WALK OVER ISRAEL and liberate Palestine. See how the Jews are desecrating masjid al-Aqsa and we remain disunited, not listening to Allah.


Finally comes the command to Abraham to sacrifice his son Ismail; he submits and then the son is substituted by the sacrifice of an animal.


Our Masjid is open to all Muslims who accept Muhammad as the last messenger and prophet, pbuh, and the Qur'an as the final revelation. Whether you are Hanafi, Shafaii, Maliki, Hanbali, Jafari or Ahle Hadith, you are welcome here.


Beware of the lies being spread by Zionist media against Islam and Muslims. Pray for the victory of the Islamic battle formations.
---


PAKISTAN





Abbottabad Incident: Rumors, Misperceptions and the Truth
By Aymen Ijaz (Islamabad) - IPRI [With thanks to Dr. Shahid Qureshi and the London Post].

There is a general misperception in the West and international community that the Abbottabad operation or Operation Geronimo, later renamed as Operation Neptune Spear became a worst case scenario for Pakistan Army and DG ISI. It is generally believed that it seems quite absurd that the ISI did not know about Bin Laden's whereabouts. It is blamed that Osama Bin Laden's hiding was managed by ISI and he was kept in Abbottabad not as a guest but as a prisoner of the ISI. The ISI is responsible for hiding information about Bin Laden through a small cell within ISI, consisting of only one man, taking care of his well-being. But on ground, the ISI lost track of OBL since 2006 and was not aware of his hiding in Abbottabad. There are rumours about a deal stuck between ISI and CIA for a joint operation in Abbottabad to capture Osama Bin Laden. But it is quiet ironic that at the same time, there is an official statement of US Deputy Security Advisor, Ben Rhodes in which he refutes the idea of joint military operation and clearly said that the raid was a unilateral American military operation.

The allegation that ISI kept OBL as a prisoner at Abbottabad is ridiculous because in that case logically speaking OBL could have been kept in a secluded location like mountains in Pak-Afghan border or at some distant place. Moreover, the author's view that ISI knew about Osama's location or it had itself kept him near Abbottabad does not make any sense because how could ISI do that when Pakistan was fighting war on terror as a non NATO ally. Moreover, Pakistan could not afford to do that because it would have adversely impacted Pakistan's relations with the US and the West and its international image would have been damaged. Also in view of Pakistan's strong security and defence ties with the US, as a non NATO ally, it was not in Pakistan's strategic interests to strain its relations with the US by hiding OBL around Abbottabad.

The matter of the fact is that ISI did not know about Osama's location because in intelligence system of every country there are always some gaps and limitations. It is not necessary that an intelligence agency would know everything. This is why CIA did not know in advance about 9/11 attacks and of OBL's presence in Abbottabad, and RAW did not know about the Mumbai attacks ahead of time. The presence of a small cell within ISI, consisting of one man or maximum two-three men being responsible for Bin Laden's well-being and whereabouts is another allegation which is not credible. There is always a hierarchical and an organized structure in intelligence agencies and a single person or a cell of two-three persons cannot keep such an important information confidential without involving the senior officials of the organization. Some US senior officials have also confirmed that Pakistani Officials did not know about OBL'S location. In this regard even CIA's former Director, Panetta, stated before the US senate in June 2011 on Operation Geronimo, "one of the key lessons of this operation is that we have seen no evidence that senior Pakistani leaders were involved in harbouring Osama bin Laden or knew of his whereabouts". Even Hillary Clinton, US State Secretary, during her visit after three weeks of the operation admitted that no evidence had been found of any Pakistani senior official knowing of this operation or of OBL's hideouts. Therefore, to say that ISI knew about the location of OBL amounts to tarnishing image of this organization based on mere assumptions and conspiracy theories.

The allegation that both COAS and DG ISI Pasha were informed in advance about the raid on Osama is another illogical conjecture. This allegation was publicly clarified by the COAS and DG ISI when they testified in the National Assembly that US did not inform them about the operation and they were not taken into confidence. In fact there was no co-ordination done by the US authorities with Pakistan regarding the raid. It is falsely propagated that COAS, Gen. Kayani and Gen. Pasha were losers after the raid and they was a strong criticism against them. In fact, there is a complete harmony in the command and control system of the Army and all the responsibilities in the Army are institution-based and not individual based. Therefore, there is no possibility of miscoordination as COAS on regular basis shares essential information and takes all the senior officials into confidence in advance.

There was a misperception that political leadership in Islamabad was frustrated over Abbottabad raid but reacted cautiously. However, if one sees the reaction of the political leadership at that time, PM Yousaf Raza Gillani very categorically clarified in the press on May 11,2012 that Pakistan had not been "complicit" in sheltering Osama and the fact that Al-Qaeda was able to live undetected for so long in Pakistan was a "universal intelligence failure". He strongly denied the assumptions that elements within Pakistan's military have been aware of bin Laden's hideout.

Hence, these rumours and misperceptions regarding Abbottabad incident, Osama's location in Abbottabad, US Navy Seals raid, Bin Laden controversial killing and the reaction by the ISI and the Pakistani government are totally vague and based on self-fabrications, rumors, unauthentic information, limited knowledge and stereotypic approach. These are false attempts to just malign Pakistan in the international community and to please anti-Pakistan/anti-ISI elements and the West. But the world must not ignore Pakistan's role in war on terror fought in Afghanistan for last 14 years and ISI credible intelligence input to Pakistan Army that led to successful military operations against militants in Swat and North Waziristan and now its success in Operation Zarb-e-Azab.


---


Our America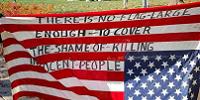 Boston

Interview with Ali Randall: Government Surveillance, Constant government Pressure and the Trauma of his Wife.
by Sis. Karin Friedemann

I spoke by phone this week with Ali Randall, who is a member of Jamaat al Muslimeen, about his life, and his experiences dealing with government surveillance and questioning. He is a self-employed diesel mechanic. He married his wife Aisha in 2011.

Since government spying agencies prefer to operate in the shadows and specialize in intimidating people into silence, my observation in various cases has been that a person is safer when their situation is made public.Therefore, Br. Ali agreed to speak with New Trend about these disturbing, personal matters.

Ali told me that at age 19, he committed a bank robbery for which he received a ten year prison sentence, which he served in Louisberg, Kentucky. His actions were not politically motivated. The money he got was immediately squandered for his own personal pleasure. The beauty of the unfortunate situation, however humiliating, was that while in prison he got to meet several high profile Muslim long term prisoners, including Jihad Abdulmumit, whom I interviewed a couple years ago at the Jericho Conference [http://karinfriedemann.blogspot.com/2013/06/exclusive-interiew-with-jihad.html].

He also met Sheikh Omar Abdurrahman's co-defendant, Tariq al-Hassan of Sudan in prison, as well as Al-Sayed Nuseer, who had killed a rabbi. Life behind bars and learning about Islam was not without its moments. In 1996, white prisoners stabbed to death, 30 times, a white man who took shahada at the Kentucky federal prison.

Ali met Imam Luqman in the 1990's, who was leading group study sessions in the prison. Imam Luqman is the brother from Detroit who was murdered by a team of FBI and police. Being from there myself, I knew one of Imam Luqman's wives, who went by Sister Malika. I was there when she came to the masjid as a homeless woman with two kids. I watched, astonished, as sisters competed with each other trying to convince their husbands to marry her. The sister told me she was so overwhelmed by proposals she didn't know which one to choose, so the imam seemed like the safest choice to provide a stable situation for her. His death was a huge shock.

Ali also met Dr. Kaukab Siddique in prison. Brother Kaukab was serving as a visiting minister to federal prisons. The resulting friendship has now become interesting to the FBI as a result of the media attacks on the professor, drawing attention to his personal opinions.

In February 2015 the FBI started following Ali around with 1-5 vehicles. In May, they surrounded his house but they didn't come in. They knocked on the door and asked questions about "Who do we listen to?" They also asked if he had any plans to go to Iraq or Syria to join ISIS. The answer was no. Ali's parents in law were also being followed and visited at their home.

Br. Ali was questioned again and again in May, June and July. They asked him if he knew certain people, about whom he had no idea. "Someone told them I was a terrorist," he said.

The FBI wanted to know why he was sending Imam Badi and Kaukab articles on ISIS, which he had forwarded from the internet by private message on Facebook. When Br. Ali went to Baltimore after the riots, he and also his wife and a friend were being followed 24 hours a day.

"They need to investigate more before harassing people," Ali told New Trend. "I thought they would kill me."

February 2015 the FBI started following him. He started noticing it for sure by March. By April and May they were openly parking outside his window. He contacted ACLU, but they couldn't help. Ali would approach vehicle and ask, "Why are you following me?" and the man would always say, "I'm not following you." He said he would never see that person again but another one would replace him.

At one time he heard the FBI agent say, "Subject approaching" on his walkie-talkie.

As recently as last week, Br. Ali was interviewed for 3 hours by the FBI, who told him, "We need your help."

"They asked if I knew someone who would do an act of terror," Ali told New Trend. He said they were asking about the entire Muslim community.

In June 2015, Ali was arrested for Xanex and spent 55 days in a city jail. While he was in there, the prison got a call from the FBI asking for information about ISIS and why Kaukab was representing them. The whole thing has been extremely stressful for Ali and his wife, whose health problems are flaring up probably as a result of the relentless political harassment.

"I lost money (on lawyers). I couldn't sleep in my house except with the lights on. After they surrounded my house I could never sleep there again, I couldn't even sleep at my mother's house," he admitted. Ali's mother in law continues to have problems with her job now.

I asked him, "If you were to disappear, what would you want to tell everyone?"

Br. Ali said, "Don't give up the fight of standing up against injustice. Speak out. You don't have to commit violence but speak out."

When he went to Baltimore he went there not representing any organization, and without any protection. He just wanted to see what was going on. He walked through areas inhabited by what he called "the scum of the scum." People on drugs, walking and nodding off at the same time. Gangs, abandoned buildings. The people living in these areas are tired of being beat up and harassed by the police. They are trying to speak out.

He spoke of the HIV rate in Baltimore. He also noticed that, compared to the 90's after Rodney King, when people were smashing store windows to steal TVs, the more recent social upheaval in Baltimore saw people looting toilet paper and soap. Things they really must need.


---


New York

Black Woman Kidnapped and Put in Psych Ward by NYPD is Suing.

This is a scary incident that occurred in 2014 but, the victim is now suing.

New York City - In 2014, one night in Harlem, 32 year old Kamilah Brock was sitting at a stop light rocking to some music in her "new" 2003 BMW. Before she knew it, the banker was being pulled over for reckless driving. She protested that she was at a stop light. She was arrested anyway and taken to the 30th precinct. Her BMW was impounded. She was released without being charged but, told to come back the next day.

She returned to get her BMW from the police impound but, told that they did not believe that it was her car. They put Brock in handcuffs and told her that they needed to do that while taking her to her car but, instead she was greeted by EMS workers and an ambulance. The EMS worker told Kamilah Brock that she was being taken to her car but, she questioned why she would need to go via ambulance.

Brock was led into the ambulance and taken to Harlem Hospital's psychiatric ward where a doctor approached her and stuck in the arm with a hypodermic needle. She remained there for eight days. Kamilah Brock was put on lithium, a drug used for bipolar patients, and drugged with powerful sedatives.

Kamilah Brock and her attorney, Michael Lamosoff, are suing New York City over this disturbing incident.

Note: The New York City Council hast he power to limit and punish police criminal misconduct but, have never done so, even when the
opportunity presented itself. When it comes to the police and Zionist land grabs, council members have rendered themselves impotent.(Source: DailyMail.com)


---


Child of Sudanese origin: the clock he made and the Bomb Allegation. Irving Texas Police Arrest Muslims Student Even though Cops Knew Clock Wasn't A Bomb
by Sis. Aisha

Al-humdulillah, 14 year old Muslim MacArthur High School student, Ahmed Mohamed, is transferring to a different high school! A week after being arrested for bringing a bomb to school plus, school officials and parents adamantly supporting the teacher's actions for taking it upon herself to call police on the child, he is taking his over achieving ways elsewhere. According to CNN.com, Ahmed's parents are still looking at other options for where to send him.

Everyone wants a piece of this boy's brain. He has been invited to the White House, spoken to billionaire businessman Mark Cuban, and has been interviewed on every show including Good Morning, America. He has even received an offer to become an intern at M.I.T.!

On the MSNBC show "All in with Chris Hayes", the Irving Police Chief Larry Boyd admitted that his officers knew the clock was not an actual bomb. He said that Ahmed Mohamed was arrested for bringing in a "Hoax Bomb." This means that the boy brought a fake bomb to school with the intention of passing it off as a real one. However, Mohamed always stated that he made a clock! Chris Hayes brought this to Police Chief Boyd's attention, in which the Boyd replied that someone who created a hoax would not likely admit to doing so to police.

There is very high anti-Muslim sentiment in Texas. Mohamed recounted his experience in middle school where classmates constantly called him a terrorist. His father, Mohamed El-Hassan Mohamed, ran for President of Sudan, twice. This was not a misunderstanding or a mere over reaction by the police department. The Police Chief couldn't even clearly defend his cops and was too haughty to admit any "mistake."

I am glad that Mohamed's father is taking his son away from this school but, hopefully, he will not encounter such indefensible behavior at some secular school, elsewhere. Either way, insha'allah, Ahmed Mohamed seems to have a bright academic future. (Source: RawStory.com)


---


War News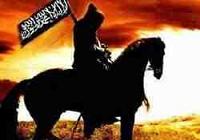 Pakistan

Audacious Pak Taliban Attack on Air Force Base: 29 Killed, 22 Wounded.

September 18, 2015: Islamic fighters entered the heavily defended Badhaber air force base on the outskirts of Peshawar. In the gun battles which followed, 22 men of the air force, 3 from the army and 4 related civilians were killed. Another 22 troops from the Rapid Response force which responded to the attack were wounded.

It's a serious blow for General Raheel, closely allied to the United States, who has been claiming that the mujahideen have been just about wiped out.

Maulvi Fazlullah, the legendary leader of the mujahideen, is in a zone in Taliban control in Afghanistan, may have directed the attack.

The army claims that all 13 mujahideen who penetrated the air base were killed but is refusing to show their bodies which it says are in its "control."

The Pakistani air force bombed "suspected" Islamic people in the Tirah valley in revenge for attack and killed 13 civilian supporters of the Taliban.


---


US Air Strikes in One Year on Islamic State Exceed Five years of Bombing of Afghanistan [Courtesy Washington Post.]
By Sudarsan Raghavan

The price of waging America's wars has gone up dramatically this week.

First, we heard Republican presidential candidates in the debates Wednesday night saying they would send thousands of U.S. ground troops into Syria and Iraq to battle the Islamic State. Earlier that day, we heard Gen. Lloyd J. Austin III, head of the U.S. Central Command, tell Congress that only "four or five" Syrian trainees - from a $500 million American plan to prepare as many as 5,400 fighters this year - have ended up "in the fight" inside Syria.

Now consider this statistic: There were more U.S.-coalition airstrikes in Syria and Iraq in the past year than during more than five years of the Afghan war. From January 2010 to Aug. 31, 2015, there have been 20,237 weapons released over Afghanistan, according to U.S. military data. From August 2014 to August 2015, there have been 22,478 weapons released over Syria and Iraq, mostly by U.S. aircraft.

Every month this year, the airstrikes have far exceeded that of any month of the Afghan war since January 2010. According to the U.S. military, as of mid-August, fighting the Islamic State in Syria and Iraq has cost U.S. taxpayers $3.7 billion, an average of $9.9 million a day, since the air war began last year.

Of course, the U.S. war in Afghanistan has been winding down, which explains the decrease in airstrikes.
The sums spent so far against the Islamic State, while far less than what has been spent in years of conflict in Afghanistan or in post-Saddam Iraq, is sobering when you consider another recent statistic: The majority of Syrians interviewed in a recent poll said they believe that the situation is worsening - and nearly half said they opposed U.S.-coalition airstrikes.

In the past year, air attacks by the U.S. coalition over Syria and Iraq exceeds more than five years of airstrikes over Afghanistan:

Airstrikes in Afghanistan January 2010 - August 2015 = 20,237


Airstrikes in Syria/Iraq August 2014 - August 2015 = 22,478

Source: US Air Forces Central Command


---


Syria

Slaughter in Assadi Bombing of Civilians and Mujahideen attacks on Shia Forces: Noose Tightening on Damascus

On September 20, the Syrian air force of Bashar Assad bombed Raqqa, the capital of the Islamic State [IS] killing 22 civilians including children and 12 Islamic militia fighters.

On September 19, the Assadi air force bombed Palmyra under Islamic State [IS] control killing 20 civilians, mostly women and children, and 8 IS fighters.

Also on September 20 mujahideen of Islamic Turkistan Party and al-Nusra broke into the Shi'ite heavily defended villages of Fua and Kafrua on the western edge of Idlib province. The attack was led by two martyrdom operators from Saudi Arabia and one from Lebanon. There were heavy Shi'ite losses estimated at 50 killed, but the Shi'ites regrouped [organized by Iranian trainers] and the mujahideen could not take the center of the defenses in the two villages. Twenty mujahideen were killed. Cease fire has been announced for two days to allow bodies to be removed.

Also on September 19 and 20, Shiite forces attacked the resort town [Zabadani] in the Qalamoun mountains defended by mujahideen of Ahrar al-Sham and al-Nusra and others. Again the Shiites, led by Hizbullah and elite Syrian troops failed to take the defenses for the 8th week. Here too cease fire has been declared for two days.

In the center of the country, Islamic State fighters advanced against Assad's checkpoints defending the eastern approaches to Homs. Several checkpoints were smashed. Heavy Assadi losses.

At Ad=Dohur air base, on the edge of Idlib provinces, the mujahideen were able to capture the base because the Shiite air force could not take off owing to a serious sand storm. The captured Assadi airmen have been bombing civilians for several months and are considered war criminals. On September 19 and 21, al-Nusra and Turkistan Islamic Party started executing the airmen. Damascus radio was urging them to escape but 71 [almost all] have been executed.

British journalist Bowen videotaped heavy tanks of the Assad regime barring the mujahideen from entering Damascus. Fighting is going on around the clock.

First report on September 19: Mujahideen fired rockets at Russian troops in Lattakia. No details available.

75 Syrian troops trained by the US and USA, heavily armed, have entered northern Syria in 20 vehicles in an area US and Turkey want to turn into a base against IS. Fighters from IS are advancing towards the area, bombed by US air force.


---


Research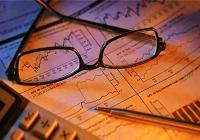 Islam's Greatest Warrior, Khalid, r.a. [ibn al-Waleed] was a dangerous Enemy but the Prophet, pbuh, saw the Good in Him.
He raised the Black Flag of Islam on the way to Damascus after Defeating Huge Numbers of Opposing armies.
[Researched in response to slanderous abuse against Khalid, r.a., by Shias and Ismailis.]
by Kaukab Siddique, PhD

Let us look at an aspect of Khalid's (r.a.) SPIRITUALITY. He is reported to have gone to the Prophet, pbuh, as late as the 8th year of the Hijra (on the first of Safar) to embrace Islam. Khalid (r.a.) himself narrates:

"When I came in front of the messenger of Allah, peace and blessings of Allah be on him, I said peace be on you o Prophet of Allah. He very graciously said: peace be on you too. I said I accept Islam and I bear witness to the truth, that there is no God but Allah and you are His messenger. The messenger of Allah, peace be on him, said I want you to follow your good understanding and I hope that your understanding will not lead you to anything but good.After I did the bai'at [oath of allegiance], I said: I Have done much harm in stopping people from the way of Allah. Please pray for me that I be forgiven. He (the Prophet, pbuh) said: Embracing Islam cancels out all previous sins. I insisted: O messenger of Allah, do pray for my forgiveness. He (the Prophet) prayed: 'O Allah! In whatever ways Khalid ibn al-Waleed has done harm in stopping people from Your way, forgive him for it." [Tabaqat of Ibn Saad, vol.4., "Sahaba who embraced Islam before the conquest of Makka."]

So, here we have the human being changing and transforming himself. Instead of SECTARIAN HAGIOGRAPHY where no person from Ali's (r.a) line ever did anything wrong, we have Khalid (r.a.) himself insisting that he had done wrong and urging the Prophet (pbuh) to pray for him. This is real Islam, believable and related to actual human beings.

Humility is one of the GREATEST VIRTUES in ISLAM, as opposed to TAKKABUR or arrogance, the idea that "I can do no wrong", which is one of the greatest sins, committed by Iblis himself according to the Qur'an.

EVEN AT THE GREAT BATTLE OF MAUTA where Khalid (r.a.) turned a terrible defeat into an amazing victory, Khalid (r.a.) was very humble in accepting the leadership of the Islamic army. He was the best of generals, the greatest general the Islamic world has ever known, but watch his humility:

"Zaid ibn Thabit (r.a.) narrates that in the battle of Mauta when the (three) commanders were killed, Thabit ibn Arqam took the banner (of Islam) and started calling out: O people of Ansar. People starred turning towards him. He saw Khalid ibn al-Waleed and said: O Abu Sulayman, take the banner! Khalid said: I will not accept it. You are more deserving of it. YOU ARE OLDER AND YOU WERE PRESENT AT BADR. Thabit said: O man. Take it! By Allah! I was only bringing it for you. Thabit said: O people do you agree on Khalid? They said: Yes, we are. Khalid took the banner and kept it aloft for a while. The unbelievers directed their attack on him but he remained firm. When the unbelievers wavered a little, Khalid, with his companions, attacked, separating one wing of the enemy force from the other. Then Khalid regrouped the (Islamic) army and defeated the enemy's troops" (TABAQAT of Ibn Saad, Vol.4., Ibid)

[Abu Hazim narrates from Khalid ibn al-Waleed (r.a.) On the day of MAUTA, SEVEN SWORDS BROKE IN MY HAND one after the other (in intense battle) till I was left with one big YEMENI sword in my hand. Sahih of Imam Bukhari, kitab al-Maghazi.]

Khalid ibn al-Waleed (r.a.) took part in many campaigns. He was bursting with Islamic enthusiasm. This does not mean that he had become perfect or that the past way of life had been totally expurgated and he was now like an angel. In some campaigns he was over hasty. He killed some people of Banu Jadhima even while they were laying down their arms and were announcing peace. The Prophet (pbuh) was very hurt by Khalid's (r.a.) action and repudiated the action. Khalid (r.a.) was rough with one of the companions of the Prophet (pbuh), Abdur Rahman ibn 'Auf (r.a.). Again, he was corrected by the Prophet (pbuh).

These two incidents are honestly and correctly narrated in our hadith literature. No attempt has been made to conceal the barbarity of these actions. The Prophet (pbuh) with the great wisdom Allah had given him, REPUDIATED KHALID's (r.a.) ACTIONS but kept Khalid (r.a) in the service of Islam. THE PROPHET (pbuh) was right and Khalid's (r.a.) CRITICS (including our sectarians), were wrong. After these errors, Khalid's struggle to serve Islam and to smash the power of oppressive empires is so great that it has few (if any equals) in human history.

In spite of some of Khalid's (r.a.) actions, the sahaba thought of Khalid (r.a.) just as the Prophet (pbuh) did,that he was a SWORD OF ALLAH. Hence when the Islamic armies crossed the deserts to topple the oppressive empires of the time (the U.S. and USSR of the time) Khalid (r.a.) was brilliant and outshone the extraordinary commanders and heroic fighters of the Islamic forces. He was the best among the best.

During the Caliphate of Abu Bakr (r.a.), Khalid (r.a.) was often in command of the Islamic armies. In one battle he killed an apostate named Ibn Nuwaira. There was a dispute among the Muslims as to whether Ibn Nuwaira was going to make peace and was wrongfully killed by Khalid (r.a.). Here we find another incident which historians in other religions would have tried to conceal. Some hadith narrations say that 'Umar (r.a.) was convinced that Khalid (r.a.) was wrong in the case of Ibn Nuwaira and this is said to be the reason why 'Umar (r.a.) removed Khalid (r.a.) from the command of the Islamic army when he became Caliph. (Tabari's Tarikh, vol.2.)

However, like the Prophet (pbuh), Abu Bakr (r.a.) gave command of various Islamic armies to Khalid (r.a.). The Islamic content of Khalid's (r.a.) leadership was recognized by the entire ummah, so much so that on the way to DAMASCUS, "KHALID PAUSED AT A PLACE TO RAISE THE BANNER OF THE MESSENGER OF ALLAH, PEACE AND BLESSINGS OF ALLAH BE ON HIM. Since then the site is known as 'The Site of the Banner. The flag was black in color." [Futuh al-Buldan by Ahmed al-Buladhuri, died 279 A.H., chapter on "Khalid's March on Damascus and the Places he conquered on the way."]

In 13 Hijri in the month of Jamada al-Awwal, Khalid (r.a.) scored a victory for Islam which changed the history of the middle east. With a small force, he routed a European army of nearly 100,000 troops. Known as the battle of Ajnadin, this battle in itself is enough to place Khalid (r.a.) among the greatest generals of Islam for all time to come. Al-Baladhuri writes: "On that day, Khalid ibn al-Waleed displayed tremendous bravery and chivalry. The enemy forces were dispersed and large numbers of them were slain in the battle."(Futuh al-Buldan, chapter on The Day of Ajnadin.)
'Umar (r.a.) removed Khalid (r.a.) from the leadership of the battle formations. At that time Khalid (r.a.) had won a string of victories and was extremely popular among the forces. He could have shown reluctance to obey 'Umar's (r.a.) order to hand over command to Abu Ubaidah (r.a.) but Khalid (r.a.) had mastered his self so well that he did not hesitate at all. In fact Abu Ubaidah (r.a.), the new commander was shy of telling him the Caliph's orders.

Khalid's(r.a.) ego was that of a mu'min. He continued to fight as a part of the Islamic army. His units played a key role in the capture of Damascus. The peace instrument Khalid (r.a.) gave to the Bishop of Damascus is of historic importance. Europe cannot boast of anything comparable in its wars. Khalid (r.a.) wrote:

"In the Name of Allah, the Most Gracious, the Most Merciful. This is the document khalid ibn al-Waleed gave to the people of Damascus when he entered the city. He gave peace and protection to their lives, to their goods, to their churches and to the protective ramparts of their city. None of their homes will be taken over as dwellings (by the Muslim troops). This guarantee is given to them by Allah's trust and the guarantee of Allah's messenger, peace be on him, his vicegerents and the believers in general. If they pay jizya taxes, good will be done to them."
(Ref: Futuh-al-Buldan, chapter on the conquest of Damascus and its environs.)

According to al-Waqidi, Damascus was conquered in Rajab of 14 Hijri.

The virtues of Khalid, r.a., sword of Allah, are too many to recount in one article. His dash across the Arabian desert, his spiritual experience in the middle of war to carry out an Umrah to Makka, his consultation with a woman (his sister) to decide on 'Umar's orders, are beautiful episodes which I would have liked to discuss.

O Sword of Allah, the Ummah of Islam is indebted to you for all time to come. The world has not produced many who can compare with you.ing people from the way of Allah. Please pray for me that I be forgiven. He (the Prophet, pbuh) said: Embracing Islam cancels out all previous sins. I insisted: O messenger of Allah, do pray for my forgiveness. He (the Prophet) prayed: 'O Allah! In whatever ways Khalid ibn al-Waleed has done harm in stopping people from Your way, forgive him for it." [Tabaqat of Ibn Saad, vol.4., "Sahaba who embraced Islam before the conquest of Makka."]

So, here we have the human being changing and transforming himself. Instead of SECTARIAN HAGIOGRAPHY where no person from Ali's (r.a) line ever did anything wrong, we have Khalid (r.a.) himself insisting that he had done wrong and urging the Prophet (pbuh) to pray for him. This is real Islam, believable and related to actual human beings.

Humility is one of the GREATEST VIRTUES in ISLAM, as opposed to TAKKABUR or arrogance, the idea that "I can do no wrong", which is one of the greatest sins, committed by Iblis himself according to the Qur'an.

EVEN AT THE GREAT BATTLE OF MAUTA where Khalid (r.a.) turned a terrible defeat into an amazing victory, Khalid (r.a.) was very humble in accepting the leadership of the Islamic army. He was the best of generals, the greatest general the Islamic world has ever known, but watch his humility:

"Zaid ibn Thabit (r.a.) narrates that in the battle of Mauta when the (three) commanders were killed, Thabit ibn Arqam took the banner (of Islam) and started calling out: O people of Ansar. People starred turning towards him. He saw Khalid ibn al-Waleed and said: O Abu Sulayman, take the banner! Khalid said: I will not accept it. You are more deserving of it. YOU ARE OLDER AND YOU WERE PRESENT AT BADR. Thabit said: O man. Take it! By Allah! I was only bringing it for you. Thabit said: O people do you agree on Khalid? They said: Yes, we are. Khalid took the banner and kept it aloft for a while. The unbelievers directed their attack on him but he remained firm. When the unbelievers wavered a little, Khalid, with his companions, attacked, separating one wing of the enemy force from the other. Then Khalid regrouped the (Islamic) army and defeated the enemy's troops" (TABAQAT of Ibn Saad, Vol.4., Ibid)

[Abu Hazim narrates from Khalid ibn al-Waleed (r.a.) On the day of MAUTA, SEVEN SWORDS BROKE IN MY HAND one after the other (in intense battle) till I was left with one big YEMENI sword in my hand. Sahih of Imam Bukhari, kitab al-Maghazi.]

Khalid ibn al-Waleed (r.a.) took part in many campaigns. He was bursting with Islamic enthusiasm. This does not mean that he had become perfect or that the past way of life had been totally expurgated and he was now like an angel. In some campaigns he was over hasty. He killed some people of Banu Jadhima even while they were laying down their arms and were announcing peace. The Prophet (pbuh) was very hurt by Khalid's (r.a.) action and repudiated the action. Khalid (r.a.) was rough with one of the companions of the Prophet (pbuh), Abdur Rahman ibn 'Auf (r.a.). Again, he was corrected by the Prophet (pbuh).

These two incidents are honestly and correctly narrated in our hadith literature. No attempt has been made to conceal the barbarity of these actions. The Prophet (pbuh) with the great wisdom Allah had given him, REPUDIATED KHALID's (r.a.) ACTIONS but kept Khalid (r.a) in the service of Islam. THE PROPHET (pbuh) was right and Khalid's (r.a.) CRITICS (including our sectarians), were wrong. After these errors, Khalid's struggle to serve Islam and to smash the power of oppressive empires is so great that it has few (if any equals) in human history.

In spite of some of Khalid's (r.a.) actions, the sahaba thought of Khalid (r.a.) just as the Prophet (pbuh) did,that he was a SWORD OF ALLAH. Hence when the Islamic armies crossed the deserts to topple the oppressive empires of the time (the U.S. and USSR of the time) Khalid (r.a.) was brilliant and outshone the extraordinary commanders and heroic fighters of the Islamic forces. He was the best among the best.

During the Caliphate of Abu Bakr (r.a.), Khalid (r.a.) was often in command of the Islamic armies. In one battle he killed an apostate named Ibn Nuwaira. There was a dispute among the Muslims as to whether Ibn Nuwaira was going to make peace and was wrongfully killed by Khalid (r.a.). Here we find another incident which historians in other religions would have tried to conceal. Some hadith narrations say that 'Umar (r.a.) was convinced that Khalid (r.a.) was wrong in the case of Ibn Nuwaira and this is said to be the reason why 'Umar (r.a.) removed Khalid (r.a.) from the command of the Islamic army when he became Caliph. (Tabari's Tarikh, vol.2.)

However, like the Prophet (pbuh), Abu Bakr (r.a.) gave command of various Islamic armies to Khalid (r.a.). The Islamic content of Khalid's (r.a.) leadership was recognized by the entire ummah, so much so that on the way to DAMASCUS, "KHALID PAUSED AT A PLACE TO RAISE THE BANNER OF THE MESSENGER OF ALLAH, PEACE AND BLESSINGS OF ALLAH BE ON HIM. Since then the site is known as 'The Site of the Banner. The flag was black in color." [Futuh al-Buldan by Ahmed al-Buladhuri, died 279 A.H., chapter on "Khalid's March on Damascus and the Places he conquered on the way."]

In 13 Hijri in the month of Jamada al-Awwal, Khalid (r.a.) scored a victory for Islam which changed the history of the middle east. With a small force, he routed a European army of nearly 100,000 troops. Known as the battle of Ajnadin, this battle in itself is enough to place Khalid (r.a.) among the greatest generals of Islam for all time to come. Al-Baladhuri writes: "On that day, Khalid ibn al-Waleed displayed tremendous bravery and chivalry. The enemy forces were dispersed and large numbers of them were slain in the battle."(Futuh al-Buldan, chapter on The Day of Ajnadin.)
'Umar (r.a.) removed Khalid (r.a.) from the leadership of the battle formations. At that time Khalid (r.a.) had won a string of victories and was extremely popular among the forces. He could have shown reluctance to obey 'Umar's (r.a.) order to hand over command to Abu Ubaidah (r.a.) but Khalid (r.a.) had mastered his self so well that he did not hesitate at all. In fact Abu Ubaidah (r.a.), the new commander was shy of telling him the Caliph's orders.

Khalid's(r.a.) ego was that of a mu'min. He continued to fight as a part of the Islamic army. His units played a key role in the capture of Damascus. The peace instrument Khalid (r.a.) gave to the Bishop of Damascus is of historic importance. Europe cannot boast of anything comparable in its wars. Khalid (r.a.) wrote:

"In the Name of Allah, the Most Gracious, the Most Merciful. This is the document khalid ibn al-Waleed gave to the people of Damascus when he entered the city. He gave peace and protection to their lives, to their goods, to their churches and to the protective ramparts of their city. None of their homes will be taken over as dwellings (by the Muslim troops). This guarantee is given to them by Allah's trust and the guarantee of Allah's messenger, peace be on him, his vicegerents and the believers in general. If they pay jizya taxes, good will be done to them."
(Ref: Futuh-al-Buldan, chapter on the conquest of Damascus and its environs.)

According to al-Waqidi, Damascus was conquered in Rajab of 14 Hijri.

The virtues of Khalid, r.a., sword of Allah, are too many to recount in one article. His dash across the Arabian desert, his spiritual experience in the middle of war to carry out an Umrah to Makka, his consultation with a woman (his sister) to decide on 'Umar's orders, are beautiful episodes which I would have liked to discuss.

O Sword of Allah, the Ummah of Islam is indebted to you for all time to come. The world has not produced many who can compare with you.



2015-09-20 Sun 20:18:14 ct


NewTrendMag.org