NewTrendMag.org News # 1613
[ Click on NEWS for back issues ][ OUR BOOKS ][ Previous Issue ]

16 Shawwal 1436 A.H.- August 2, 2015 Issue # 83, Newsletter #1613

---


Hadith of the Week

Narrated by Abu Huraira:

Allah's Apostle said,
"By Him in Whose Hands my life is, none of you will
have faith till he loves me more than his father
and his children."

[Sahih al-Bukhari
Vol1, Book 002, Hadith 13 ]


---



Jamaat al-Muslimeen Activity in Philadelphia: Masoud Khan's Mother Appeals. Rebuttal of Attack on Siddique.

Also on July 31, Jamaat al-Muslimeen literature was given to Muslims after juma in Philadelphia at a mosque near the University of Pennsylvania. The masjid was packed with African American Muslims as well as Muslims from India-Pakistan-Bangladesh, Somalia, Sudan and Malaysia.
Here a halal Moroccan restaurant does roaring business right across from the masjid after juma.

A six page document was given to 118 people. It went like hot cakes as if the crowd was looking for Islamic, anti-Zionist news. The six pages are summarized as follows :

Interview with Sis. Bilquis who is petitioning [ FreeMasoudKhan.net ] President Obama to release her son Masaud Khan who was sentenced to life in prison for a victimless non-violent crime by the Bush regime.


Dr. Kaukab Siddique's rebuttal of a big media attack on him led by the Daily Beast, the New York Times, Washington Post, the Huffington Post and many others owing to his condemnation of Pamela Geller group, the homosexual movement and views on lack of moral courage among many American women who are raped.


&
Dr. Kaukab's detailed refutation of fatwa from London which says women should pray in their homes.


Apaches protest violation of their rights. [Sis. Karin]+Pakistani military "disappearing" opponents [horrible].


Chuck Carlson leads critique of Jewish groups pretending to be friends of Palestine
---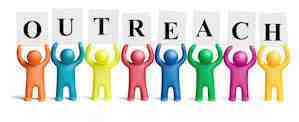 Jamaat al-Muslimeen Activity in Clarksville, Maryland, second richest area in America.
200 Muslims Reached.

July 31. Masjid Taqwa is located in Howard County, second richest area in all of America. [Houses go here for an average of $195, 000.]

Jamaat reached out here to upper class Muslims after the two juma' prayers held here. Documents were given to 200 Muslims. It was a big attempt to connect well to do Muslims with their oppressed brothers/sisters in the inner city. The two documents can be summarized as follows.

A definitive 34 page research booklet on the Baltimore people's uprising against police brutality. It thoroughly documents the situation in Baltimore's inner city, the events during the uprising, the causes and effects, plus an amazing interview with a woman from the Black Panther Party who lives in the inner city.

Baltimore: The New Gaza: What Role for Muslims (and other people of conscience) ? by Nadrat Siddique. (Available from: jamaatalmuslimeendc@yahoo.com)


The second document in six pages included:



&
Br. Kaukab's khutba juma' on the Baltimore uprising and the need for Muslims to communicate with the oppressed masses plus the tragedies caused by the class system such as the migrants drowning while rushing from Africa to Europe.


Kashmir and India's attempts to populate it with Hindus.


Sis. Karin's report on the harassment of friends of the marathon bomber who have done nothing wrong.


US bombing of ISIS is killing civilians + Nusra mujahideen in Syria moving into strategic Idlib province.


Sis. Aisha's report on media attempts to influence children of anti-police protestors.
---


UK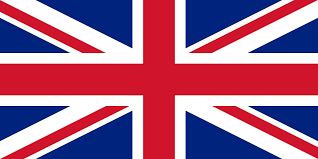 WikiLeaks leader.

The Struggle of WikiLeaks leader Assange who Uncovered Tremendous US crimes against Afghans, Iraqis and others.
A small South American country, Ecuador, gave him refuge in its Embassy. The fake Charges against him.

Justice4Assange.com/extraditing-assange.html


---


Africa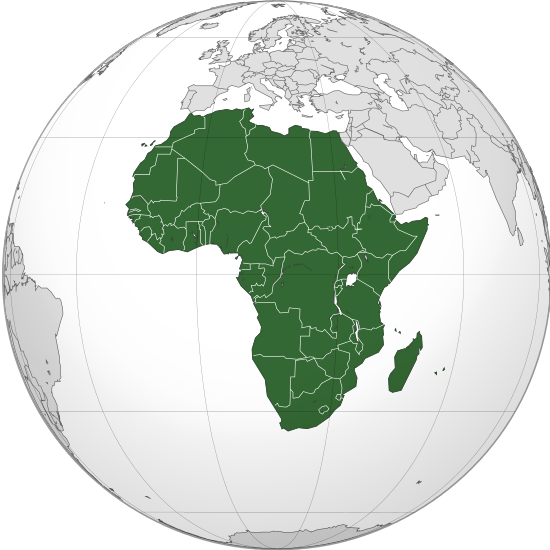 American Hunter [Terrorist] Killed Cecil, Beloved Lion That Was Lured Out of Its Sanctuary

Walter Palmer was convicted in a 2006 black bear hunt, too. Too bad Cecil -- or anyone -- was unable to shoot this sociopath first. Cecil, a 13-year-old lion, wandered out of his sanctuary in a national park in Zimbabwe this month, following the scent of a potential snack. At the other end of Cecil's search was a lure, placed there by hunters who, conservationists say, wanted their prey to cross into unprotected territory so they could kill him. Cecil, well known to those who visited the Hwange National Park in western Zimbabwe for his jet black mane, was beheaded, according to conservation officials. His corpse was left to rot in the sun. Zimbabwean officials said that Dr. Walter J. Palmer, an American hunter known for killing big game with a bow and arrow, killed Cecil, and was being sought on poaching charges.

Sign petition: Demand Justice for 'Cecil the Lion' in Zimbabwe.
ThePetitionSite.com/821/738/351/demand-justice-for-cecil-the-lion-in-zimbambwe
Note from the Editor: What this supremacist did to the lion, the Europeans did for centuries to African PEOPLE. Remember the beheading of Algerians by the French military.


---


Iran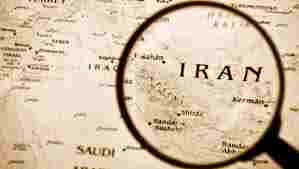 Intense Sectarianism
Central Sunni Prayer-Room Demolished in Tehran

The security and municipality authorities have destroyed a central Sunni prayer-room in the Iranian capital, Tehran on Wednesday, July 29, 2015.

"SunniOnline", the Official Website of the Sunni community in Iran, reports the Sunni prayer-room of Pounak town has been demolished by the forces of the Tehran municipality under the full guard of police.

Some local sources informed us that the security officials entered the house of Molawi Ubaidullah Mousa-Zadeh to search his home. The authorities took cellphones of nearby residents in their custody until they completed the demolition.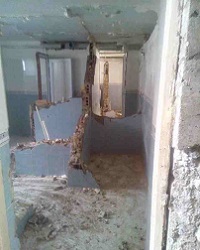 This prayer-room was locked on January 17, 2015 for some weeks. Then it was unlocked only for five-time prayers; while Eid and Friday prayers were not allowed.

Shaikh Abdol-Hamid, the outstanding Iranian Sunni leader, criticized the demolition of the prayer-room and asked the Iranian Supreme Leader and president to pursue the matter 'immediately'.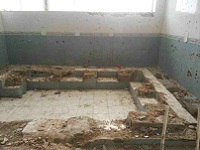 Writing separate letters to Ayatollah Khamenei and Dr. Rouhani, he termed the demolition 'unexpected' for the Iranian Sunnis.

It is noteworthy, that there is no Sunni Masjid in Tehran and Sunnis have to offer prayers in some houses.


---


War News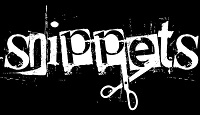 TURKEY is bombing the Kurdish PKK after the initial attack on ISIS. Erdogan fooled the Americans? It remains to be seen.

NIGERIA: President Buhari has created an allkiance with Chad, Niger and Cameroon to fight Boko Haram. Looks like BH was too strong for Nigeria.

IRAQ: Baghdad troops and Shi'ite militia failed once more to capture Fallujah and to outflank Ramadi.


---


PALESTINE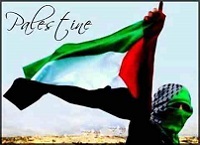 A burning child & Israeli Excuses,
When will we Start Moving Against Israel & Stop Behaving as if Israel & Jewish Settlers are Separate Entities?
by Kaukab Siddique

Muslims have lost their focus on Israel. Owing to our disunity and attempts to curry favor with the western powers, we have bought into the idea of the Two State Solution. Perhaps America will give us a rump state called Palestine which will be totally at the mercy of the West.
The burning child, Ali, 18 months old, burned alive should help us to focus. This horror was high up even in the scale of the evil that is Israel. But are we trying to believe that the Zionists have not murdered Palestinian children before this?

Israel has invaded Gaza three times, leaving behind thousands of Palestinian civilians dead, injured, mutilated, shell shocked, traumatized forever. Among these victims are hundreds of children.
Israel is responsible for all that happens in occupied Palestine. So, please stop taking refuge behind the idea that these are atrocities by "settlers."

All our efforts should be aimed at boycotting Israel, not just the settlers. Without Israel, there would be no settlers.

Dear Muslims, try to understand Zionism. It is a belief that Israel's existence is justified. Anyone who believes that Israel is legitimate is a Zionist. There are many Christian Zionists and even Muslims!

Our effort should be to unite against Zionism and its baby, Israel, not just settler atrocities.
Stop attacking mujahideen who are fighting tyrants. Iran has joined the West now. Is there any evidence that Hizbullah is fighting Israel? ZERO. Hizbullah has its forces in Syria, trying to save Assad.

Where is Iran? It's just made an open deal with USA!

Are we kidding ourselves that Iran can be openly friendly with the main force supporting Israel and yet claim to be against Israel.

How naïve are Muslims that we see this constant barrage of disinformation that the mujahideen should be attacking Israel. These are non-state groups hardly able to survive against state power, with ZERO anti-air defenses.

Why are we so naïve? We don't demand that Hizbullah should fight Israel. We don't ask why USA has not objected to the entry of thousands of Hizbullah forces into Syria. Why are Iranian generals getting killed fighting the mujahideen. USA does not ask.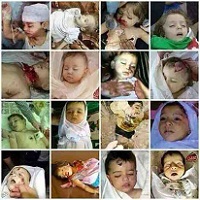 Focus on Palestine. Oppose Zionism. Oppose all Jews and their businesses which support Israel. Spend your money wisely.Jewish power rests on what Israel gets from America. Why are we not opposing American support for Israel? Think!
Photos of some of the children murdered by Israel. With thanks to Khalid Amyreh in Palestine.


---


Spotlights & Guidance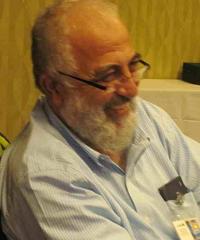 The Burning Baby and the sold out leaders of the Ummah. Guarding the Monster who is Slaughtering Us.
The first countries and leaders to condemn the Israeli killings of the Palestinian toddler were not Muslims or Arabs.


Thank you to the President of Argentina and the leaders of Latin America for their stand with the Palestinians.


Palestinian toddler burned alive after masked 'Jewish occupiers' targeted his home in arson attack. He is an occupier and he targeted a random Arab home.


Arabs and Muslims are killing each other. Israel is not the enemy anymore.


Palestinians in the West Bank are too busy pursuing the American Dream after they were introduced to loans. Now, they are buying cars and other toys with loans that they will spend the rest of their lives paying for.


The Palestinian leaders are busy negotiating with the occupiers how to smuggle the money they stole outside of Palestine.


The struggle and Jihad to liberate Palestine was a uniting factor for the Palestinian people. Now it is dividing them.


Jews are killers of the Prophets! No surprise they kill babies, women, the elderly and civilians.


Leaders of the world are issuing statements, asking us to show patience and tolerance. What they are telling us is to protect and guard the monster who is slaughtering us.


To the Israeli leaders, nothing is wrong with killing Palestinian children because they will grow up to demand for their rights.


To the American administration, the Israeli's have the right to kill children, civilians, and violate human rights laws every day because they are the "victims," and the "Chosen People."


Tariq Ramadan, Mohammad Hassan [Sissi's cleric], and a lot of TV Scholars are continuing to condemn ISIS stating that their acts are inhumane but they don't talk about the acts of Israel.


- Imam Badi Ali leads a large Muslim Community in Greensboro, NC


---


India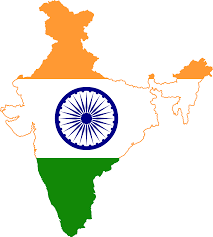 Mumbai

Muslims mourn Yakub Memon. Seen as Innocent who wanted to be Indian loyalist. 500 Muslims arrested to prevent protests. 30,000 at Funeral Showed Muslim Unity. Huge Police Presence Showed Oppression of Muslims.

[In 1993, following massacres of Muslims following the demolition of Babari masjid, a group of militant Muslims struck back with huge bomb blasts killing 257 Indians and wounding more than a thousand. The ringleaders escaped [still not caught] but Yakub Memon came out of hiding to show loyalty to India despite his relationship with the bombers. India arrested him and accused him of financing the attacks. He was sentenced to death. Over decades, he repeatedly appealed the verdict in Indian courts. Many non-Muslims too supported him. Finally all his appeals were rejected and on July 30, his birthday, he was executed after being denied a visit by his wife and daughter. Indian Muslims see him as innocent and as a martyr, executed because he was a Muslim scapegoated for being a Muslim. - Editor]

[The mainstream Indian media ignored the extent of the huge Muslim turnout for the funeral, estimated at 30,000, and reported it as 8000. See the Indian Express report below. NT ed.]

IndianExpress.com/article/india/india-others/in-quietgrief-hundreds-turn-up-crowd-chorus-is-naarebazi-nahin

Yakub Memon Hanging: In quiet grief, hundreds turn up, crowd chorus is naarebazi nahin

Five hundred men had been taken into preventive detention since Wednesday night. Senior police officers tracked social media for the briefest hint of anger.

Tight security at the Marine line station during the funeral of Yakub Memon which was brought to Badie Kabristan, Marine lines on Thursday.

(Express photo by Dilip Kagda)

As nearly 8,000 Muslims from across Mumbai gathered to offer namaz for Yakub Memon, Nagpada resident Tariq Shaikh stood outside the 8-acre burial ground opposite the Marine Lines railway station, wondering what this crowd and its uneasy calm meant for the city.

At 5 pm, several hundred mourners emerged from the cemetery, hoping to catch a train home or drive into the suburbs before rush-hour. Tariq's eyes were hurting. Through the night, he had watched TV news channels, and then taken a taxi to Marine Lines with his neighbours.

YAKUB MEMON HANGING

Mourners wished to see Yakub Memon's face, police said no

And they hanged Yakub Memon

1993 blasts case not over for public prosecutor Nikam
Last-minute change of plans, confusion at airport
Before the burial: Police have a word of praise for dargah trust

Others came from much farther - Kurla, Malad, Jogeshwari, Mumbra, Kalyan. With WhatsApp messages on the venue and time of the last rites doing the rounds, complete strangers came to mourn for Yakub. Some took the local train, others on motorcycles and in cars. Parking their vehicles outside the Islam Gymkhana along Marine Drive, they walked the short distance across railway foot overbridges to the Bada Qabrastan.

"I've worked here for 30 years. Aisa manzar pehle nahin dekha (never seen such a sight before)," Mushtaq Phoolwala, the lone florist inside Bada Qabrastan, said. The burial ground houses the graves of several notables, but nobody could recall such a sea of mourners in recent years.

For that matter, nobody remembered such meticulous security measures here either - the last time there was heavy police presence at the cemetery was in July 2014 when Dawood Ibrahim's sister Haseena Parkar died.

Thursday's numbers outstripped everything - 7,500 policemen between Churchgate and Charni Road, the Rapid Action Force, an armoured riot-control truck equipped with a multi-barrel launcher for rubber pellets or tear gas shells, tear smoke munitions in innocuous white boxes slung across constables' shoulders, and the city's top police officers personally supervising the arrangements.

Five hundred men had been taken into preventive detention since Wednesday night. Senior police officers tracked social media for the briefest hint of anger.

Standing outside the rear entrance to the burial ground with Joint Commissioners of Police Deven Bharti and Milind Bharambe, Commissioner of Police Rakesh Maria agreed that community leaders who had promised that there would be no rabble-rousing had kept their word. Inside the burial ground too, through the sweltering wait for the body to arrive,men continued to keep vigil among their own: "Koi naarebaazi nahin karega (no slogan shouting)."

Long before the body arrived, constables and riot control policemen stood guard on Maharshi Karve Road, removing photojournalists from vantage points and setting up barricades. By 4 pm, when the hearse came speeding down the road escorted by a police vehicle, there were at least 700 policemen on the 200-metre stretch. Thousands had gathered for the first namaz-e-janaaza at the Mahim dargah a few hours ago. And as many were expected here.

As the body was brought in, mourners gathered around the unfinished grave, hoping to catch a glimpse of Yakub's face. They formed a human chain as his brother Suleman arrived, followed by cousin Usman. At least 5,000 men were now standing around the grave, disciplined and sombre as loudspeakers blared out instructions for the funeral prayers. Family members and well-wishers reminded people to keep reciting the Durood Shareef.

By 4.30 pm, the funeral prayers ended. Shrouded in a green chaddar with flower patterns sewn on it, the body was brought to the grave by the crowd, people taking turns to shoulder the janaaza. The corner grave had been dug only Thursday morning, after news of the execution was confirmed.

Yakub was laid to rest next to his father, Abdul Razzak Memon, who passed away in 2001. The Bada Qabrastan used to allot plots to families, but that practice stopped eight years ago owing to space crunch. The Memons occupy a 100-sq ft area in the cemetery - it includes the grave of Yakub's uncle.

Florist Mushtaq said six huge caskets of rose petals, each for Rs 500, were ordered along with a rose-knit chaddar that cost Rs 10,000.

"These petals are larger. They are from Sangli," he said.

The burial over, volunteers asked mourners to clear the narrow back lane. That's when Mohammed Shoaib, in his twenties, spotted the Commissioner of Police, standing a short distance from the row of RAF personnel. His T-shirt damp and sweat streaming down his face, Shoaib, an advisor with a digital services major, walked up to Rakesh Maria, and handed him two red roses, the stems missing. "Want to thank you for the arrangements and the peace, sir."

The others on their way out too stopped to introduce themselves - "neighbours" from a Mahim building not far from the Memon home, college students from Mumbra, Dongri residents who said they had been discussing the 1993 riots, maulvis and community leaders, mohalla committee members.

Inside, the Memons were accepting condolences. Suleman sat close to the grave with his son and other family members. "Whatever happened was god's will. We can only pray for his salvation now," he told The Indian Express.

Outside, Tariq Shaikh and his friends hailed a taxi. Shaikh was still shaking his head: "The blast victims are calling it justice. But look at Bada Qabrastan, and tell me if this looks like closure. Or, the start of something."


---


War News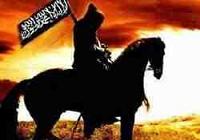 Syria #1
US Air Strikes Hit al-Nusra after it captured American trained Cadre. Syria Qaeda posts video of 'capture' of US-trained rebels.

Al-Qaeda's Syria branch has posted a video purportedly showing its capture last week of members of a US-trained rebel force it accuses of aiding US-led air strikes against its fighters.

The Pentagon denied on Thursday that any graduates of its training programme for moderate rebels had been captured in Syria.
But the Syrian Observatory for Human Rights said that eight members of the 54-strong Division 30 unit inserted into Aleppo province in mid-July were being held by al-Qaeda affiliate Al-Nusra Front.

The video released by Al-Nusra on its YouTube account on Saturday appears to show at least some of the captured rebel fighters.

It depicts five men walking through a field in a straight line, hands behind their heads, supervised by one hooded man and one armed man.

One of the apparently detained men tells the camera he was recruited by the US, through intermediaries, to receive training in Turkey for a month and a half.

He said the trainees were each given an M16 assault rifle and some cash to "fight Al-Nusra" in Syria.

A hooded man identifying himself as an Al-Nusra member said the jihadist group had "cut the hand of the West and the Americans in Syria" by capturing the men.

"Their collaboration with the West is clear," he said, accusing the detained men of helping US-led air strikes against Al-Nusra positions.

While the Isis group has been the main focus of the coalition bombing campaign, Al-Nusra too has been targeted despite its fierce hostility to its jihadist rival.

In an online statement it published on Friday, Al-Nusra called Division 30 "agents of American interests and projects in the region."

The same day, it launched an offensive against Division 30's headquarters.

In a statement on Facebook, the US-trained rebel group said five of its fighters had been killed and 18 wounded in the battle for the base.

Under the cover of US-led air strikes, the remaining forces withdrew to the Afrin area of Aleppo province, which is held by Kurdish militia.

At least 25 Al-Nusra fighters were killed, the Observatory said. - AFP, August 2, 2015


---


Syria #2
Slaughter in Syria: In July the Shi'ite-Alawite Regime Went on the Rampage killing civilians but both sides suffered badly in the fighting.

[About 2,000 Shiite-Alawite troops, including Assad's regular troops, Assad's Alaweite militia, Shia troops brought by Iran from Iraq and Afghanistan and some from Hizbullah were killed in intense fighting across Syria in July.
ISIS and al-Nusra and other Islamic groups suffered about 800 deaths in the same one month.]

[More tragic is the slaughter of civilians by Assad's air force, constantly supplied by Russia and Iran. Here is the Syrian observatory's meticulous report on the civilian losses.]

"The Syrian helicopters dropped 3654 barrel bombs on different areas in the provinces of Rif Dimashq, Aleppo, Homs, Hama, al- Hasakah, Deir Ezzor, al- Quneitera, al- Suwaydaa, Daraa, Idlib and Lattakia.

Meanwhile, the Syrian warplanes carried out at least 3019 raids on areas in the provinces of Damascus, Rif Dimashq, Aleppo, Homs, Hama, al- Hasakah, Deir Ezzor, al- Raqqa, al- Quneitera, Daraa, al- Suwaydaa, Idlib and Lattakia.

This statistic of airstrikes carried out by the regime warplanes and helicopters is considered the highest one since the beginning of this year, where the two provinces of Rif Dimashq and Daraa headed the list of shelling by receiving more barrel bombs than the other provinces.

On the other hand, SOHR also documented the death of 791 civilians, including 140 women, and 207 children, due to aerial bombardment carried out by the government warplanes and helicopters, while about 3000 other civilians were wounded and dozens of thousands displaced. The aerial bombardment also resulted in destroying public and private people's properties as well as it left huge material damages in several areas."


---


Syria #3

Ferocious Fighting as Assad holds on with Hizbullah help.

August 1 and 2 began with heavy fighting. across Syria. Hizbullah with Assad's troops and militia, with large numbers of Iraqi and Afghan Shia soldiers led by Iran launched an offensive on the Ariha-Latakis road [with steady air strikes]. The mujahideen suffered heavy losses and withdrew from three villages they had captured into Alawite territory.

At a resort town in the Qalamoun mountains, Mujahideen from al-Nusra Ahrar al-Sham and others held on and threw back waves of Shi'ite attacks led by Hizbullah. Constant air and artillery attacks have shattered the once beautiful town.

Assad's forces with Hizbullah and Iranian support tried to advance on Palmyra [known as Tudmur] but were stalled by stiff Islamic State resistance.

In Hasakeh, murderous battles between YPG Communists and Assad's forces are going up and down the city. Islamic State had been successful in taking most of the town but US air strikes forced them to retreat from one part of town to another.

Mujahideen forces which have dug in at places in northern Latakia are resisting attempts to dislodge them by Assad's highly trained forces.

Around Damascus, the mujahideen trying to move on the capital and Hizbullah trying to defend it are slamming each other with heavy weapons in West Ghouta and Jobir.


---


Afghanistan

Mullah Umar Passed Away After the Taliban Became a Formidable, Victorious, Islamic Force

The Taliban have announced that Mullah Umar has indeed passed away "recently." The US installed Kabul regime is insisting that he died in 2013 "in Karachi" in an attempt to implicate Pakistan.

The Americans never understood the Taliban, to the extent that they consider the word "Taliban" as singular [as in CNN's "the Taliban says" though it it is plural [students or seekers of knowledge.]

Umar successfully set up an Islamic State or Emirate, All sorts of intoxicants were prohibited and poppy crops were destroyed. No woman was ever molested or mistreated during Taliban rule.[The draconian punishments in the first few days changed the chaos into Islamic discipline.]

Osama bin Laden was Mullah Umar's guest and the mulla would not give him up despite threats of death and destruction from America. He conceded that if America had evidence against Osama, he would let him to tried in a legally constituted court. Bush was not interested in any legalities. America carried out massive bombing of Afghanistan. To spare the civilian population, the mulla gave up power and concealed himself in the heart of Afghanistan.

[Handing over a guest went against all that constitutes the Islamic sense of honor.]

Gradually the Taliban re-appeared. Under the command of Mullah Umar, the Taliban fought not only the US but the entire occupation army sent by NATO into Afghanistan. The US could not win. The Taliban were victorious but they could not take over because of the power of the US air force. Meanwhile, the US constituted a "regime" from northern tribes, Hazara Shias, ex-Communists and poverty stricken mercenaries. This regime now holds Kabul

AFTER UMAR, will the Taliban stay united? They are a networks of groups, all called Taliban,.

The Islamic State [IS] has infiltrated Afghanistan and this could create various complications.


---


Our America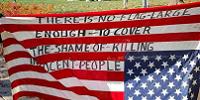 New York

Forgiving Murder for Money [Charleston]. Obamanation in Kenya.
by Sis. Aisha

According to Community Cop co-host Michael Greys, the families of the 9 Charleston church shooting victims were given $29M by the Department of Justice (DOJ)! Neither the "Black" nor White media have picked up this story and blown it up. However, Reuters.com reported it.

Now, the families have forgiven everyone and everything. That is about $3.2M per family. The money is given under the federal government's Crime Victims Assistance Formula Grant program. Part of the money can be used to provide services to these victims' families, according to DOJ spokesman Kevin Lewis, on June 19th.

The money had been fast tracked to avoid any red tape or delays.

Compare this "forgiveness" by Black murder victims' families to that of those White families of the Boston Marathon bombing. These White families have called for the death penalty in this case and rightfully so, owing to the circumstances. However, I am not saying that Tsarnaev is guilty because the investigation in the Boston Marathon Bombing Case was flawed.

The Muslims with a plan just go out and execute it but, the DOJ has criminalized Muslims simply for vocalizing support for the Ummah's effort to rid their lands of U.S.-installed dictators and the U.S., itself. No crime here, just vocalizing an unpopular opinion. However, the White supremacists, over 200,000 according to FBI stats, have"infiltrated" law enforcement agencies nationwide. There has been no effort to curtail or thwart any of their violent activities against non-Whites, in spite of the fact that they have carried out these threats! (Reuters.com)

The Obamanation in the White House!

President Obama had the temerity to demand that the people of Kenya work on promoting LGBT rights!

To this the Kenyan president responded that Gay rights are a non-issue. Kenya, Pres. Obama's ancestral land, has other more pressing issues to deal with, such as Ash-Shabab and Boko Haram. Kenya is westernized to a large extent and European countries still control their resources.

President Obama's meeting with Kenyan officials was no different than if a White dignitary paid a visit. He addressed them in such an arrogant and condescending manner. A way in which he would NEVER address any leaders of European-descent!

His arrogance is astounding. He danced around with the locals. May be I am being ignorant but, I doubt that someone raised by a White family would know those Kenyan Lipala moves on his own. I am sure he had taken some lessons for it. Hey, he did well! But, there goes that minstrel, again!

He knows how to play Black folks like a banjo. We see him dance or hear him singing hymns and we lose focus of the blood dripping from his hands from all of the murders. We lose sight of the fact that there has been an upsurge in police criminal acts against Black people, in response to his election, and he has done nothing to protect us. He is no different than the the White slave master gettin' jiggy with his slaves for laughs.

He is so arrogant he NEVER even campaigned for the Black vote! He used us to stay in the White House for 8 years. He has shown only disrespect and disdain for people of African-descent.

This man has all the power in the world to reorganize the Justice Department but, continues to sit on his bloody hands and do nothing! I predicted and expected this to happen owing to American political corruption. I knew the White power-structure would not choose a Black man with a Marcus Garvey/Malcom X mentality. Heck! They didn't even choose one with an alpha male personality.


---


Boston

Natural Health Care Practitioners Murdered, Disappeared
by Sis. Karin Friedemann

When I first read the news on June 23, 2015 that renowned autism researcher, Jeff Bradstreet, MD was found face down in a river with a gunshot wound to the chest and that it had been ruled a suicide, I was skeptical but could accept that the "vaccines cause autism" doctor could be driven to suicide in the same way that the "germs cause infections" doctor was committed to a mental institution where he killed himself after being scorned by the medical establishment.

Bradstreet had dedicated decades of his life to treating autism as a vaccine injury caused by mercury poisoning. Later the FDA tried to tote thimerosal as a safe alternative to mercury, but Bradstreet debunked their claim in his practice, which successfully helped many people with autism through chelation, a nutrition-based way of helping the body expel the mercury.

Dr. Bradstreet faced professional scorn as a result of his research and practice. In 2004 his work was dismissed by the Institute of Medicine, which was paid by the Centers for Disease Control and Prevention to produce a report rejecting any association between autism and vaccination. He was also ridiculed for mercury detoxification treatment by a special master in vaccine court.

The Epoch Times [ TheEpochtimes.com/n3/blog/doctor-vaccine-injury-ies-60 ] reported that "shortly after an FDA and DEA raid on his clinic in Buford, Georgia, Dr. Bradstreet suddenly died. The FDA - which continues to maintain that thimerosal is safe despite contrary evidence produced by him and other researchers - would not comment on why its agents visited his clinic.

An investigation is ongoing and a fundraising effort has been set up by his brother "To find the answers to the many questions leading up to the death of Dr. Bradstreet, including an exhaustive investigation into the possibility of foul play."

The doctor's wife does not believe it was suicide. Lori Bradstreet writes on their gofundme page that her husband "was tirelessly dedicated to his family and treated his patients as family. He was a champion for the truth. He was a fighter and would never just quit. His desire to be "the voice for those had no voice" was evident in all he did. What we were told happened really does defy all reason. Thank you for all your help to find the truth."

It stopped looking like suicide to me after several other natural health doctors also mysteriously died in the days following. It has started to look like doctors who question the safety of vaccines are being systematically murdered. Other doctors have also gone missing the past few weeks too.

Dr. Bruce Hedendal, DC PhD, died suddenly on June 21 in Boca Roton, Florida. He had had a recent meeting with the feds, was investigated and charged shortly before he mysteriously died. This doctor was healthy and fit, friends say, with a thriving practice. Hedendal, also an anti-vaccine advocate, was found dead in his car, but there was no accident nor was the car running.

Then on June 29, popular holistic doctor Teresa Ann Sievers, MD in Bonita Springs, Florida was gruesomely murdered while she was home alone. Neighbors reported hearing her scream. Lee County Sheriff's Office said Wednesday they were pursuing several leads in connection with the slaying. They reassured locals that no threat to the general population exists and that the murder was targeted, not random, but remained "tight-lipped" about their investigation.

Around the same time, on June 19, three Mexican doctors, Dr. Raymundo Tepeque Cuevas, Dr. Marvin Hernández Ortega, Dr. José Osvaldo Ortega Saucedo and their attorney, Julio César Mejía Salgado, were found dead in the back of a pick up truck in Acapulco. The doctors worked at a community hospital. Hours before their deaths, the Mexican doctors had also been in contact with government officials. The Mexican government is also acting strangely. Family and friends are demanding full, transparent investigations. Cecilia Ortega Solórzano, mother of Hernández Ortega, says officials returned the wrong corpses, too eager to close the case.

"The day we were told about the bodies, we went to identify them, but they didn't belong to our relatives, who have been missing for four days. These corpses were decaying as if they have been dead for 15 days," she said.

Dr. Deborah Gilmaker, is another alternative doctor who was murdered five months ago had told people she was being covertly targeted, and was pleading for help from the government.

Also mysteriously missing as of June 29 is physician and preventive health advocate Dr. Jeffery Whiteside, in Grand Chute, Wisconsin. Door County Sheriff's Department is reportedly looking for Dr. Whiteside, last seen in the Ephraim area at a family vacation home.

Dr. Patrick Fitzpatrick, 72, a retired opthalmologist who had practiced in North Dakota, went missing in Montana around July 3rd. NBC reports that the vehicle and trailer of Dr. Fitzpatrick were found abandoned next to a pea field Saturday.

Right now, there are laws in most states allowing parents to exempt their children from being vaccinated but certain lobbyists are clamping down trying to change laws and create public drama.


---


New Jersey

See News Clip from Fox TV Attacking Dr. Kaukab Siddique.
This is One of Many recent Mass Media attacks on him. [July 22-29]
My9NJ.com/story/29640509/the-professors-nutty-comments



2015-08-02 Sun 18:28:19 ct


NewTrendMag.org