NewTrendMag.org News # 1602
[ Click on NEWS for back issues ][ OUR BOOKS ][ Previous Issue ]

29 Rajab 1436 A.H. - May 18, 2015 Issue # 72, Newsletter #1602

---


Hadith of the Week

Narrated Aiyub:

Hafsa said, 'We used to forbid our young women to go out for the two 'Id prayers. A woman came and stayed at the palace of Bani Khalaf and she narrated about her sister whose husband took part in twelve holy battles along with the Prophet and her sister was with her husband in six (out of these twelve). She (the woman's sister) said, "We used to treat the wounded, look after the patients and once I asked the Prophet, 'Is there any harm for any of us to stay at home if she doesn't have a veil?' He said, 'She should cover herself with the veil of her companion and should participate in the good deeds and in the religious gathering of the Muslims.' When Um 'Atiya came I asked her whether she had heard it from the Prophet. She replied, "Yes. May my father be sacrificed for him (the Prophet)! (Whenever she mentioned the Prophet she used to say, 'May my father be sacrificed for him) I have heard the Prophet saying, 'The unmarried young virgins and the mature girl who stay often screened or the young unmarried virgins who often stay screened and the menstruating women should come out and participate in the good deeds as well as the religious gathering of the faithful believers but the menstruating women should keep away from the Musalla (praying place).' " Hafsa asked Um 'Atiya surprisingly, "Do you say the menstruating women?" She replied, "Doesn't a menstruating woman attend 'Arafat (Hajj) and such and such (other deeds)?"

(Sahih Bukhari. Book #6, Hadith #321)


---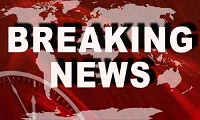 IRAQ

Shi'ite Iraqi Troops Fleeing as Mujahideen Take Ramadi in Toto. 500 Killed. Pentagon Admits Disaster.
Iran-backed Shi'ite militias will try to retake Ramadi.
[Sources: AFP, Reuters and AP]

May 17: The Pentagon admitted that the capture of Ramadi's central defenses over May 14-16 was not just a serious setback for the US installed regime in Baghdad but a defeat which could prove fundamental for the regime.

The Iranian defense minister rushed to Iraq today to see what could be done to stop further Islamic advances.

Iran-supported Badr Brigade, Kataeb Hizbullah and Muqtada al-Sadr's Shi'ites are lining up to counterattack the mujahideen.

However, Islamic State [IS] combines conventional warfare with guerrilla tactics, martyrdom operations and retreat.

ALL sources agree that the mujahideen whipped the Shi'ite, US backed military. More than 500 Shi'ite troops, including their "civilian" intelligence agents and spies, were killed in the fighting.

Armored vehicle, tanks and artillery pieces were abandoned by the fleeing military and are now in Islamic State hands in spite of strong appeals by the Baghdad leaders to stay in place.

Also on May 17, a German convert to Islam, hit an Iraqi Shi'ite military position south of Baiji . He was in a truck carrying more than a TON of dynamite, on a martyrdom mission. The explosion destroyed two Humvees and a bulldozer and killed and wounded scores of Baghdad troops. The rest fled in panic..


---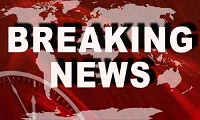 SYRIA

Islamic State Captured Major Gas Fields of al-Ark and al-Hil, Killing 167 Assad Troops, including 18 officers.
[May 16]

Major Defeat for Syrian Tyrant

Homs Province: The number of the regime's members and allied militiamen who were killed during IS control over the two gas fields of al- Ark and al- Hil located between the two cities of al- Sikhni and Tadmor has risen to 56; some of them were beheaded. The death too includes 9 officers.

Thus, the number of the regime and NDF members who have been killed since IS attack on the village of al- Aamiriyyi, the cities of al- Sikhni and Tadmor as well as on the two gas fields of al- Ark and al- Hil in May 13, has risen to 167, including 18 officers and 15 NDF militiamen from al- Shaitaat tribe.


---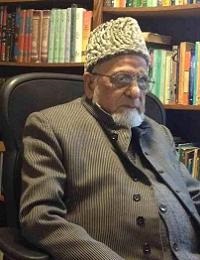 From: Shamim Siddiqi

Erdogan Holding up Kurdish Translation of the Qur'an. [Photo in New Trend, May 10 issue.]

From Shamim Siddiqi [Adviser to Jamaat al-Muslimeen.]

Mohtram Kaukab Bhai, Salaam, Allah Ap Ku Khush Rakhey,

President Erdogan has now come up openly to show the true colors of Turkish establishment that it stands for Islam. In the present situation he is to galvanize the country as a Muslim identity completely apart from the Kamalists. Kurdish can play an important part in this process.

Erdogon's vision is quite clear from his youth time when in a poem he compared: "Our Minarates are our cannons." He is now crystal clear that the future of the country is totally linked up with Islam. The Renaissance of Ummah very much depends now on Turkey taking the lead in that direction.

This he wants to do by incarnating Turkey into a Muslim State afresh and thus presenting her model role to the secular Muslim world to follow her steps. Under his rule, Turkey has reconstituted itself as the most developed Muslim State while holding the banner of Islam in the forefront.

He is playing the part of a true Mujahid, perhaps, towards the restoration of the lost Caliphate in due course as a challenge to Uncle Sam's hegemony against the Islamic State.

Let us pray for his success. The future of Muslim world rests in his success and his dream of youth may turn into a reality soon, Insha Allah.
Shamim Siddiqi


---


National Islamic Shoora of Jamaat al-Muslimeen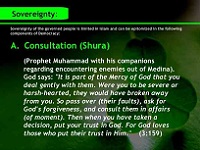 "Islam and Muslim Issues in America in this Age of Crisis." Greensboro, NC;
High Quality Presentations by Islamic women.

Host: Imam Badi [North Carolina]
Ameer: Br. Kaukab Siddique [Pennsylvania]
Secretary General: Sis. Ashira [Maryland]
Deputy Ameer: Br. Robert Solano [Texas]
Adviser: Sheikh Shamim Siddiqui [New York]

On May 16, a ten-hour central committee session of Jamaat al-Muslimeen known as Shoora was held in Greensboro, North Carolina.

Imam Badi Ali's local team provided support services such as halal meals and prayer arrangements. Imam Badi is working with Muslim children on a large scale. Some of these children participated in the shoora.

Br. Kaukab recited sura al-Balad, chapter 90 of the Qur'an, and led the day long discussion in bits and parts with these main points:

Palestine is our top issue. Zionism is a form of racism [as Dr, Shabazz taught us.]


Political prisoners are central to our concerns, be it the Blind Shaykh, Imam Jamil, Dr. Aafia or Imam Hasan in Ohio.


Police brutality and the trauma of America's oppressed people challenges our potential to do good.


The rights of women and gender equality were first proclaimed in Islamic viewpoint by Jamaat al-Muslimeen, but it should be done in a way now which avoids government framework on the same issue.


America's Muslims have been sold out by groups with Muslim names working for the government. We are reaching out beyond the barriers these groups have set up and have impact now across America's Muslim communities.


A good brother in England taught me: Write on the backs of the hands of our children: 90:13 [Which says: FREE the SLAVE from sura al-Balad.]


We condemn and oppose Israel and the occupation and bombing of Muslim countries and we pray for the victory of Islamic battle formations. We are peaceful, working within the law, but uncompromising.


Here are some of the highlights of the shoora meeting:

Sis. Ashira Naim's presentation by power point and eyewitness account of the Jamaat's feed the hungry program in Ethiopia. Sister Ashira has returned after a THREE MONTH stay in Ethiopia, a ground breaking effort by any Muslim woman in the land of the first hijra by the Companions of the Prophet, pbuh.


Sis. Kristi's power point presentation on "Prioritizing: A believer's Obligation." The audience were spell bound by this well organized and graphically attractive projection of one of the most sensitive issues: Whom can you save and whom should you save when tragedy strikes? Viewers photographed the presentation and hopefully a seminar will be held on this issue.


Sis. Nadrat Siddique's research paper on the uprising in Baltimore, chockfull of information about the hidden factors in this city which caused the implosion against police brutality. This should be a source paper for any meaningful study of Baltimore in particular and police brutality in general. Focused on local children, health issues, disparities, disenfranchisement and Zionist control/influence [and much more]


Highest award for activism in Baltimore:

Sis. Ayesha was awarded a plaque by Imam Badi in recognition of her peaceful activism in Baltimore during the days of the uprising. She was interviewed by numerous media outlets, local and international. Thanks also go to her husband who supported her in her endeavors.

Highest Level of Activism on the Internet:

Br. Robert Solano was recognized for his activism on the Internet which has outdone most Internet entries in presence and variety. Br. Solano is famous for his steady dawah and gifting of Qur'ans in Spanish to the latino/latina communities. He gives the message of Islam with a smile and a sense of humor. His family, quite big and Hispanic, has been steadily converting to Islam.

New York as a key city in the awakening of the Oppressed:

Br. Abu Talib was identified as a the most prolific distributor of Islamic and anti-imperialist literature in New York. His task is huge because of the tremendous issues of race and class and police brutality facing New Yorkers. Inshallah our brothers and sisters will work with him.

Two Illustrious Independent Islamic Leaders visited the Shoora:

Imam Ali Siddiqui, internationally renowned preacher and teacher of Islam, led the prayers and made du'as for the community. He urged Muslims never to forget that the spiritual connection with Allah and the love of Muhammad, pbuh, are central to Islam. Muslims should take the message of Islam to all faith communities and even to atheists. He noted that when the attractions of DUNYA overtake us, the best of us can change direction and forget our destination.

Imam Khalil Abdur Rahman, international representative of Imam Jamil Abdullah al-Amin, spoke with great confidence and knowledge of the situation of Imam Jamil al-Amin who has now been moved to a prison in Pennsylvania. Imam Khalil needs our support for the noble cause of the famous imam who has been put under duress during years of imprisonment. The regime has tried to break him but he stands firm on Islam and the Sunnah of Muhammad, pbuh, even though his health has been ruined. Imam Khalil spoke from the heart with the power of faith about the process through which Imam Jamil went from radical activist and Black nationalist leader to the most distinguished imam of America's Muslims.


---


Burma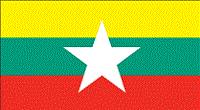 Rohingya Muslims
UNO Toothless: UnIslamic Behavior of Malaysian & Indonesian Regimes.
8000 Refugees Stuck on Boats
by Shaikh Hyder [Canada]

Note: Please contact Prof. Suleyman Kurter in Milwaukee, Wisconsin to help Rohingya refugees.

By the Grace of Allah, mankind has made large advancement in the production of food, housing, education, health care, etc. During the period of Ottoman Empire people could travel in small ships, and on the backs of camels, horses and mules from one corner of earth to another without passport or fear of death and loss of their properties.

Now Allah has given power and dominion of earth to Hindus, Christians, Jews and Muslims. They have plenty of wealth, power and land to take care of millions of people. Yet people die in thousands crossing the Mediterranean every year from Africa because stronger and wealthy among us are more hungry for more and more wealth and power.

We humans don't recognize and follow the golden teachings of Adam, Noah, Moses, Jesus and Muhammad (may peace be upon them all). Now two large prosperous Muslim countries are turning away Rohingya Muslims from their shores to keep their race happy and prosperous. These same Indonesians send their mothers and daughters to Middle east to work as house mates and many of them are raped and hanged.

Please read and fear Allah and His Punishment.

Malaysia to push back Rohingya unless boats are sinking according to Jakarta Post.Eileen Ng, Associated Press, Langkawi, Malaysia | World | Tue, May 12 2015, 9:53 PM

A crisis involving boatloads of Rohingya and Bangladeshi migrants stranded at sea deepened Tuesday as Malaysia said it would turn away any more of the vessels unless they were sinking.

The waters around Malaysia's Langkawi island - where several crowded, wooden vessels have landed in recent days carrying more than 1,000 men, women and children - would be patrolled 24 hours a day by eight ships, said Tan Kok Kwee, first admiral of Malaysia's maritime enforcement agency."We won't let any foreign boats come in," Tan said.

If the boats are sinking, they would rescue them, but if the boat are found to be seaworthy, the navy will provide "provisions and send them away," he said.


---


Pakistan





Appeal to World Community: Stop the Egypt's Tyrant Oppressing Elected President Mursi.

LAHORE, May 16; Ameer, Jamaat e Islami, Pakistan, Senator Sirajul Haq and JI Secretary General, Liaqat Baloch, have strongly condemned the death sentence announced to former elected Egyptian President Dr Muhammad Mursi, and described it as the murder of justice.

The JI leaders appealed to the world community to raise its voice against the tyranny going on in Egypt under the garb of trials and said that keeping silent on this gross injustice would be tantamount to being a party to that. They also urged the human rights bodies to take notice of the mock trials going on in Egypt.


---


War News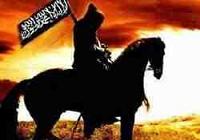 Iraq
Islamic State Leader Abu Bakr Speaks: A Bad Day for Iranian & Shi'ite Propagandists.

May 14: A 33-minute audio message from the Caliph Abu Bakr al-Baghdadi al-Quraishi al-Hussaini appeared on various jihad web sites around the world. BBC has summarized the message as his authentic voice and that it is vibrant and lively and certainly no incapacitated or sick person could have spoken with such power for so long.

For weeks the Shia regime installed by the US in Iraq has been claiming that the leader of the Islamic State had been seriously injured in an air strike and subsequently died of his injuries. Pro-Iranian groups picked up the Iraqi regimes story and spread it around the world.

These rafidi Shia groups use several front organizations for disinformation against the mujahideen, among them one Global Research [which New Trend defined as neither Global nor research]. Press TV comes in second with lies about the mujahideen. Then there is a whole list of non-Muslim propagandists, such as Cartalucci, Chodovsky, Fisk, Hersh and Lamb who support the tyrant of Syria Bashar Assad. Today their hopes were deflated.

Some of the points BBC has translated and/or summarized from Abu Bakr's speech are as follows:

"Islam was never a religion of peace. Islam is the religion of fighting. No-one should believe that the war that we are waging is the war of the Islamic State. It is the war of all Muslims, but the Islamic State is spearheading it. It is the war of Muslims against infidels."

IS declared a "caliphate" over parts of Iraq and Syria in June 2014.

The speaker in the message says: "There is no might nor honor nor safety nor rights for you except in the shade of the caliphate."

The speaker also makes references to the recent Saudi-led air campaign against Shia rebels in Yemen, which began on 26 March. He condemns the Saudi royal family and says the conflict in Yemen will lead to the end of its rule.

An Iraqi interior ministry spokesman said in April that Baghdadi had been seriously wounded in a coalition air strike in March.

However, the Pentagon said it had no information on that, and other reports last year of him being injured proved to be inaccurate.

Now read this: The Shias were so emboldened by their claim that they then made a second claim:

The Iraqi ministry of defence said on Wednesday, May 13, that the second-in-command of IS, Abdul Rahman Mustafa Mohammed, was killed in an undated coalition air strike on a mosque in northern Iraq.

But the US said coalition planes had not attacked a mosque.

[Looks like the Americans are not only more honest than the Iraqi Shias, they also have a sense of humor. That little sentence says it all


---


Our America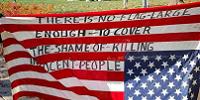 Rhode Island
Child Trafficking Near Rhode Island Prison
by sis. Karin Friedemann [Boston]

"Wan a ride No way said Jill," read my daughter's handwritten report on what happened that day when we went to visit a dear friend at Wyatt Detention Center in Central Falls, Rhode Island on May 11. While we were walking towards the nearby playground, a car pulled over.

I was already having a lot of conflicts about dress before we left Boston! I had to decide how to choose my battles. I had a feeling the prison guards would give my friend a hard time about her skirt. I almost took along a pair of pants for her just in case. But that day reinforced my experience that short skirts/shorts attract criminal elements towards girls. My eldest daughter always dressed tomboy so nothing like this ever happened to us ever before!

When I was 19 I was hitchhiking in shorts I had a bad experience even though I had been traveling for 9 months without incident, always wearing below the knee skirt. The one day I wore shorts, I got propositioned as a prostitute by an elderly man, then coerced into something because my passport and belongings were locked in the trunk of a gigantic milk truck.

My 19 year old friend looked very pretty and was probably dressed appropriately for court, where she had been observing in Boston as a Political Science student. Inspired by her, my 8 year old wore a short plaid Catholic school type short skirt. They did look smart. But you can also imagine the pedophile point of view: Wow! young girls looking hot walking down a road!

The predator attempted a kidnapping, repeatedly insisting to the girls that they get in his car.

"His eyes were swearing," said my 8 year old, explaining that his eyes were lying.

The teenager that had saved her life by saying "Absolutely not!" to the predator, said that he "Looked like a druggie but not disheveled. Probably high but not on weed. Maybe drunk a little."

"What do you think he wanted?" I asked her.

"The kids," she answered. "He had two carseats."

While this was happening, the prison guard was explaining to me that the reason they could not let my little one in with me without a birth certificate was because they were having a problem with child trafficking in the prison; People were leaving with children after visits that were not theirs. But clearly it is no safer outside. When I mentioned the incident outside, I was told that the entire street is a child trafficking zone. Earlier that day, the news reported a similar incident.

The prison guards seemed aware of the situation outside but not overly concerned, as if it was the other police's responsibility. They had the camera footage but they wouldn't show it to us.

Before this incident, I had walked around with my daughter for two hours while my friend had her prison visit. We saw a lot of beautiful birds. Cardinals, Black birds with yellow beak and some red black and white bird. My daughter made me do a prayer for a dead robin. We played in the playground a long time. We found many wonderful surprises along the road.

Molly shouted ""I want to live here!" as we walked from the prison toward the playground. She had started thinking this is a magical land. The fresh orange, the wrapped cookie, the shiny spoon, a bright penny. They were bait, I now realize! Placed in the bramble to lure children.

Later I learned that Rhode Island is known for kidnapping since they legalized prostitution four years ago. Legalizing prostitution in theory is supposed to stabilize the women's lives and grant access to health care. The state should have taken a leading role in screening all these now legal prostitutes. However, they allowed criminal elements to take over.

As a mother, it makes me wonder if I should keep my daughters stunted in the house. If I let them walk to the library alone, is somebody going to write me up? This week I realized that however much I want to encourage my children's independence, I also have to be hyper vigilant



2015-05-19 Tue 19:14:28 ct


NewTrendMag.org