NewTrendMag.org News # 1584

[ Click on NEWS for back issues ][ OUR BOOKS ] [ Women in Islam ][ Our America ][ Hadith ][ Kaukab Siddique's khutbas ][ Latest photos. ][ Imam Badi Ali's Thoughts ][ Muslim Political Prisoners ] [ Previous Issue ]

20 Rabi' al-Awwal,1436 - January 11, 2015 Issue # 54, Newsletter # 1584

---


Hadith of the Week

"The Prophet Muhammad (peace be upon him) said: "The most enviable of my friends is a believer with little property who finds pleasure in prayer, who worships his Lord well, who obeys Him in secret, who is obscure among men, who is not pointed out by people, and whose provision is a bare sufficiency with which he is content."

Al-Tirmidhi, Hadith 1352."


---


Now Available
in Hard Copy!

Global Islamic Movement
Why and How?
by Shamim A. Siddiqi

Beautiful production.


Looks goods.


Reads very well indeed.


Important Document for Peaceful way of Changing the World.


$6.00 118 +xxii pages
Order from:

New Trend
P.O. Box 84
Oxford, Pa. 19363
or
Jamaat al-Muslimeen
P.O Box 10881
Baltimore, MD 21234


---



Rand Paul Moves to cut off Palestinian Application to International Criminal Court

Join CODEPINK and our friends at Just Foreign Policy to stand up for Palestine's right to join the International Criminal Court.

Kentucky Senator Rand Paul introduced absurd legislation this week that would cut off U.S. aid to Palestinians unless they withdraw their application to join the International Criminal Court.

The UN General Assembly and Secretary General Ban Ki-moon assert that any state is allowed to join the International Criminal Court.

If passed, this legislation would come on top of Israel's decision to withhold $127 million dollars in tax revenue from the Palestinian Authority. Cutting off U.S. aid will only further hurt the Palestinian people.

Senator Paul's bill is a reversal of his historic anti-interventionist position on foreign policy, a position that has elicited criticism from the war hawks in the Republican party. His decision to introduce this legislation is merely political posturing as a hopeful presidential candidate. He knows it, we know it, and the hawks know it! Cozying up to the right-wing Republican base to get elected is shameful.

Sign the petition and take action today by telling Rand Paul to Stop Bullying Palestinians!
In solidarity and with hope for 2015!

CodePink.salsalabs.com/o/424/p/dia/action3/common/public/?action_KEY=7244

Alli, Anna, Katie, Kristen, Jodie, Medea, Sergei, Sophia, Tighe
PS: Don't for get to save the date for
FaceBook.com/events/583300068467490
this March, when activists will converge to demand justice and an end to AIPAC's era of power in Washington!

PPS: Check out this video of the CODEPINK DC team protesting for a Free Palestine outside of a Republican Party fundraiser!

YouTube.com/watch?v=7pEUqcjdmoo


---


Germany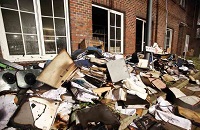 Arson Attack on Newspaper that reprinted French Cartoons
Jan 11 - A German newspaper, the Hamburger Morgenpost, that reprinted the Charlie Hebdo cartoons said it suffered an arson attack overnight.The incident happened at about 2 am local time.

Unidentified people threw stones and an incendiary devices into the building housing the "Hamburger Morgenpost" tabloid newspaper in Hamburg, Germany's second largest city.

"Rocks and then a burning object were thrown through the window," a police spokesman told AFP.

"Two rooms on the lower floors were damaged but the fire was put out quickly."


---


Pro-Iran plus non-Muslim Conspiracy Theorists Attacking Mujahideen, Supporting Syria's Assad.
- From New Trend's Media Monitor
Prof Michel Chossudovsky, Global Research, plus Cartalucci, Fisk, Lamb, Hersch and Kevin Barrett are experts in spinning conspiracy theories.

They come through impressive looking web sites like Global Research and Press TV and others.

They deny the independent existence of mujahideen groups and claim through their perverted "logic" that all mujahideen groups are the "creation" of Israel.

Its an attractive message for many Muslims who are mentally overwhelmed by the seeming power of Israel.

If one has the patience to plough through the convoluted "logic" of these conspiracy theorists, one core "value" emerges. They support the regime of Syria's tyrant Bashar al-Assad. They are worried that if Assad falls, the entire secularist narrative for the Middle East will be in danger.

Their most recent "theories" are about the attack on the cartoonists in Paris.


---


Comments from the Editor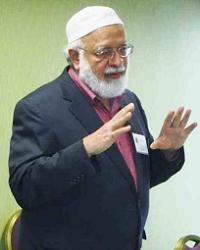 Why did the Attack in Paris take place, for those who want to understand? What is the Role of Yemen?
by Kaukab Siddique, PhD

France is at war with Islam. Fact or fiction?
It's a fact.



French military forces participated with NATO in the occupation of Afghanistan. They killed and were killed.


French jet fighters have joined the US coalition bombing the Islamic State in Iraq.


French military forces rushed to northern Mali to crush the uprising of Islamic people.


French troops are in the Central African Republic [CAR] and in their presence Christian extremists killed scores of unarmed Muslims and destroyed their mosque. The French forces stood by and permitted the massacre under their aegis. [Comparable to the Sabra Shatilla massacre of Palestinians under the supervision of Israel though it was done by the Christian Phalange.]


French troops are right now stationed on the border of Niger to act against Libyans trying to seek refuge in Niger.


Within France, restrictions were placed on Islamic dress.




Within Islamic Law, insults or abuse or ridicule aimed at the Prophet Muhammad, pbuh, are considered acts of war , in particular if repeated and not apologized for. True or false?

It's true. Acts of war are always countered by those Muslims who have the ability and will to do it.

Almost all Islamic scholars agree that one who insults, abuses or ridicules the Prophet, pbuh, should be killed.


Is there any Muslim who would say that we should allow the Prophet, pbuh, to be insulted and we should be tolerant of insults.

NONE.


Why do Muslims take it so seriously, even though very, very, few Muslims would get violent against the abuser?

Abuse of the Prophet, pbuh, is a form of cultural genocide. The entire Islamic way of life is based on love, devotion, imitation and inspiration for and from and of the Prophet, pbuh. The 1.8 billion Muslims of the world are not secularized in their relationship to Muhammad, pbuh. We don't even take his name without blessing him. So insults and ridicule of the Prophet, pbuh, hit the concept of what is SACRED in the life of each Muslim man, woman and child.


Is the West led by America at war with Islam? True or false?

True. Here is the proof:


EVERY Muslim group, GLOBALLY, which is up in arms to establish Islam as a policy has been labelled "terrorist" by the USA and its allies. Many of these groups were not even fighting against America or the West in general.


Hamas. Never fought against USA.


Al-Shabab, never turned against America till America tried to destroy it.


Boko Haram never fought against America. It is fighting the Nigerian regime.


Chechens fighting against Russia. USA has labelled them "terrorist." Some US citizens are in prison for helping Chechens.


Kashmiri mujahideen groups are fighting against India's occupation army. It is unthinkable to consider them anti-USA. But USA is now for India. US citizens seen as wanting to fight India are labelled terrorists and are serving long sentences in US prisons.


Al-Qaida and Taliban are obviously anti-American because USA and NATO occupied Afghanistan. They did give sanctuary to Osama bin Laden but they asked the USA to provide evidence against him. USA refused and went to war. None of the 9.11 hijackers were Afghans but Afghanistan had to pay a very high price for wanting to be Islamic.


Islamic State and al-Nusra oppose America and are openly at war but making war is not terrorism. Even Hitler was not labelled as a terrorist.


Muslims of South Thailand fighting against a vicious Buddhist regime cannot think of fighting America but have been labelled terrorist by USA.


Pakistani Taliban are bombed regularly by US and by USA's surrogates the Pakistani army. They are attacked because they are considered "extremists" or "militants" whatever that might mean. Top leaders of Pak Taliban have been killed by US drone though they were not fighting America.


On the other hand, USA is a close ally of terrorist regimes like Israel which has invaded almost defenseless Gaza THREE times and killed several thousand civilians including more than 500 children.


USA supports the terrorist regime of General Sissi in Egypt which has killed1500 unarmed demonstrators, wounded 25000 and imprisoned 20,000.


USA indirectly supports the brutal regime of Bashar al-Assad in Syria by NOT OBJECTING to the ongoing deliveries of weapons and ammunition and spare parts by Russia and Iran to the dictator.. These deliveries are violations of international law in a country which is massacring its own people. USA does not object even in diplomatic language. The entry of Hizbullah into Syria was not opposed by the US and Israel.


The role of Yemen and the attack in Paris:

There are indications in the news that the two persons identified as assailants of the 10 cartoonists killed in the January 7 attack in Paris went to Yemen for training with al-Qaidah in the Arabian peninsula.
Why would al-Qaida train two Muslim French men and then send them back to kill those who were abusing the Prophet, pbuh.?


USA supported the dictator of Yemen for 40 years. Its an amazing history of FOUR DECADES of support for a tyrant.


After the dictator was toppled, the people of southern and eastern Yemen rose under the banner of Al-Qaida. They have been the targets of US drones for more than two years. Scores of them have been killed in drone attacks merely on suspicion.


US citizen Shaykh Anwar al-Awlaki was obliterated in a US drone strike because he came on line and in videos to oppose US occupation of Muslim lands. He belonged to an influential tribe in Yemen.


Soon after the murder of Al-Awlaki, his son, who had nothing to do with fighting America, was also murdered in a US drone strike


Why does al-Qaida have to gain by supporting the assailants who killed the cartoonists?

Thus al-Qaida is trying to prove to the Muslim World that it loves the Prophet, pbuh, so much that fighters under its aegis would carry out a mission to kill the cartoonists and get killed themselves.

This is what the West needs to understand. The Muslim world will NEVER accept abuse of the Prophet, pbuh, in the name of freedom of expression

Early in the last century, in India, a Hindu wrote an abusive book about Prophet Muhammad, pbuh, and his scholarly wife Ayesha, r.a. A Muslim, Ilam Deen, went and killed the Hindu in broad daylight. At that time India was under British rule. He was arrested and faced the death sentence.

Guess what? Ilam Deen was defended by the most secularized, anglicized Muslim one could think of at that time: Mohomed Ali Jinnah, the later-to-be founder of Pakistan.

So the US media are lying when they say that the cartoonists are being supported and their killing condemned globally. For the Zionist media the globe is only the WEST, The Muslim world is not considered. That is the basis of White supremacy and global racism.


---


Letters to the Editor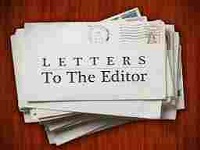 I Think Cartoons of the Prophet, pbuh, are hate speech. Will Major media invite me to give a Peaceful response?

Why is al-Qaidah taking over the Islamic narrative about the Prophet, pbuh.?

Muslims in the West are helpless. Any Zionist can publish a cartoon of the Prophet, pbuh, and it is described as "freedom of the press."

By contrast, if you use even the word "Jew" you will never be able to get on the mainstream media EVER. Let alone criticism of the legitimacy of Israel.

For Muslims, nothing is more precious than the honor of the Prophet, pbuh,. If the Muslims in the West are not al lowed access to the major media, the only response will come from al-Qaida as it happened today in Paris.

I urge the media to open up to the Islamic viewpoint. Cartoons of the Prophet, pbuh, are acts of war against Islam. The whole Muslim world is hurt by this abuse. We Muslims do honor what is sacred. Is there any Muslim worth the name who thinks these haters in the media have the right to insult the Prophet, pbuh?.

Cartoons are hate speech. Even the holocaust story of the Jews cannot be looked at critically in the media. For us the Prophet, pbuh, is much more sacred than the Jewish story of 5 years.

I am a peaceful person. I obey the laws of the land. Will the major media invite me to speak about cartoons as hate speech? Let's see if a peaceful process is acceptable to the power structure of the West.

Sincerely
Kaukab Siddique, PhD

Response/Letter from Shoaib to Br. Kaukab
Roger Garaudy was a major intellectual figure in France I read his book THE CASE FOR ISRAEL which systematically demolished every argument you could think of for the existence of Israel.
When he wrote a further book he received a fine and prison sentence.
en.m.WikiPedia.org/wiki/Roger_Garaudy

Response from Sis. Hamdiyya to Br. Kaukab
As-Sal'm 'alaykum wa-Rahmatull'hi wa-Barak'tuhu,
Oh. Then, you believe that the hatemonger's media just might be interested in the truth about Islam/Muslims?

Response from Hyder to Br. Kaukab
Thank you for the enlightening information.
God be with you.

Response from Br. Ali
Invasion of Mali... A French proxy war
YouTube.com/watch?v=Ts4dGhVQsBU


---


Pakistan





Regime Using Constitutional Amendment to target Islam itself including Mosques and Medressas.
by Anwar Sajjad.

LAHORE, Jan. 9 - Ameer, Jamaat e Islami, Pakistan, Sirajul Haq, has said that the rulers had undermined the national unity against terrorism and were considering the 21st amendment as the panacea although it had given a serious blow to national unity and cohesion.

Addressing the Friday congregation at Mansoora mosque, he said that the split caused in the national unity because of the fresh amendment would intensify lawlessness instead of bringing it to an end.

Sirajul Haq said that during the last 68 years, the rulers had not framed even a single law for the enforcement of the Shariah but they were enacting laws against religion under the pressure of thee secular forces.

The JI chief said the elected government thought that the military courts were the solution of all ills. He said, if it was so, Prime Minister Nawaz Sharif should explain why these courts would be functioning only for a period of two years only. He said that the civil courts, in the discharge of their duties, had announced death sentence to about eight thousand criminals but the rulers had stopped executions under the pressure of the US and European Union due to which terrorism had increased.

After the Juma prayer, the JI chief led the Namaz e Istisqa praying for rain due to the prolonged drought condition hitting the country.

Later, talking to the media, the JI chief counseled the government to review the 21s amendment and do more home work on it in order to take all others in confidence. He said if the government had honest intentions and had not acted in haste for the creation of military courts, the consensus achieved after the Peshawar tragedy could have been further strengthened.

He said unfortunately, even after the Peshawar tragedy, the government had not corrected its approach and was taking action against the madrissahs and the mosques to please their western masters. He said, whoever had counseled the Prime minister to add the words mosques and madrissahs in the 21s amendment, was not his well-wisher as he had misguided the Prime Minister and pitted him against the three million madrissah students and their families.

" Those considering Islam as the root cause of lawlessness should tell the nation if they had allowed Islam to enter the assemblies even for a single day," he asked. He said the government had opened new gates of terrorism. He wondered if an individual not studying at a madrissah committed an act of terrorism, would that be justified. Sirajul Haq said that there was no precedent of military courts all over the developed world.

He said the present rulers had been in power for three times even before but instead of providing any relief to the masses, they had added to the miseries of the people. The rulers were still disobeying the commands of Allah and that was the main reason of the problems and the difficulties facing the nation and the country. However, he said, that instead of turning to Allah and His Prophet( SAW) for forgiveness, the rulers were bracketing Islam with terrorism only to advance the agenda of the colonial powers.


---


Red Mosque, Islamabad, Pakistan Condemns Cartoonists who Insulted the Prophet, pbuh.

[New Trend does not endorse any violence. We report. You decide. --- Editor]

The Red Mosque [Lal Masjid] issued a strong statement in support of those who killed the cartoonists of Prophet, pbuh. The language is very strong and it is in Urdu. We'll summarize it in soft language.

"The crusaders who made cartoons of the Prophet, pbuh, have been sent to hell. Thanks be to Allah that there are still some people who are true slaves of Allah and will not tolerate abuse against His Prophet, peace and blessings be on him.."

[Red Mosque in central Islamabad was destroyed by the Pakistani army commanded by General Musharraf. It and the women's Seminary, Jamia Hafsa, linked to it, have been rejuvenated big time It is alleged that Musharraf's US and Israeli advisers urged him to attack the mosque.]


---


Exploitation & Oppression of Women in Pakistan a matter of Deep Concern.
Statement from Central Shoora of Jamaate Islami.

"The social and economic rights of the women folk should be fully protected and their Islamic character and identity must not be harmed in any manner. Effective measures should be taken to check the incidents of rape and the criminals involved in these be handed down deterrent punishment. Stringent laws should be framed to check the promotion of nudity and obscenity through the media.

The Shoora resolution said:, "The Father of the nation had declared Pakistan as the Premier Islamic state in the year 1948 and the constitution of the country guarantees the Islamic culture and civilization and society in the country" the resolution said.

It expressed deep concern that a handful of secular elements in the country were giving a false interpretation to the Quaid's views and the provisions of the constitution, and due to their influence in the society, were persistently obstructing the evolution of a neat and clear society founded on the golden Islamic teachings. It said that the rulers as well as the real powers in the country also seemed to be at the back of the secular lobby.

The Shoora noted that secular elements in the media were also busy in the promotion of nudity, obscenity and immorality in the society, leading to the breakup of the society and the family system. The youth and the women folk were the special target of the secularists and the media and the educational study courses were being used to destroy their character.

The resolution deplored that while the western powers and the international community were spending millions of dollars through local and foreign NGOs as also the state machinery to divert the nation from the Quran, Islamic history, culture and heritage, and to destroy the family system in the country, the government was a completely silent as showed its tacit approval.

It said that the free presentation of Indian films and Turkish dramas in Urdu through TV channels was promoting immorality while the PEMRA remained a silent spectator.

On the other hand, it said, the fair sex was being used as a show piece and a marketing commodity. It said that the changing social set up and economic compulsions had compelled the women folk to leave their homes and take up jobs, but they were the target of harassment at the places of work and were also being forced to adopt obscenity. They were also being denied their right to inheritance. It said that according to newspaper reports, several new brothels had been set up in different parts of the country.

Released by
Media Cell, JIP, Mansoora, lahore.

[New Trend comment: With Jamia Hafsa and the Red Mosque leading the cause of women, its good to see thart Jamaate Islami is coming in second and trying harder.- Editor]


---


Turkey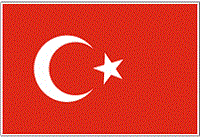 The Report on Gulen is Well Researched: Send New Trend a 300 word rebuttal.
Gulen's people: Opponents of Palestine, friends of Zionist Jews..
by Prof. Suleyman Kurter

Editors Note: Dr. Sezgin is welcome to send us his response. It will be published if it interacts with the summary of Prof. Kurter's analysis of Gulen movement's activities given in New Trend #1583. Prof. Kurter has a historic track record of loyalty to the faith and principles of Islam. His wife is a leader of Islamic da'wa in the latino community. He has sent us documentation on Gulen's subtle anti-Islam movement which is undermining the independence of Turkey. So we don't want any conspiracy theories. Let's see what Dr. Sezgin has to say.

Question
As salamu alaikum
My name is Ismail Mesut Sezgin and I have an active interest on Hizmet Movement of Turkey on academic level as well as personal commitment.

I am quite disappointed to see that such a biased article in NMT 1583 by Suleyman Kurter.

It is a Quranic principle to question information especially which may compromise millions of other fellow muslims and their integrity.

I would like to offer another perspective on the issue if you like.
Thanks

Dr. Ismail Mesut Sezgin
Centre for Hizmet Studies
http://www.hizmetstudies.org


---


Response
Assalamu Alaikum

These people are notorious for their ability to use Islam but not to comply with Islam. In the early 1980's, I even distributed Gulen's speeches (tapes) in the United States. I changed my mind of supporting him when I went on a Dialogue trip to Turkey. The reason I changed my mind, I found that he is distorting Islam. For instance, we went to Harran (three plane loads). Over there they established a Siratul Mustaqim. The Rabbi was placed first, then a Greek Orthodox second and an Imam last, while the bells are ringing, and the horns are blowing and the Azan was recited all at the same time. I started questioning who decided on this format. Then a representative said, What is wrong with this?, They (Jews and Christians) can go to heaven too. I asked do you mean Jews and Christians of today can go to heaven. He said Yes. We went to Mardin at a big restaurant, almost half of the people there were Christians and Jews and then they decided to serve wine. At first, I looked at it and thought it was grape juice but a brother who was sitting at our table warned us and said no, it is wine. Then I smelled it and said to myself what the heck, what are they doing? This became like an Ashura (mixture of almost anything with sugar). After I returned to the US, I attended a gathering ,a so-called Dialogue Gathering where 50 Muslims and my wife attended. The Gulen representative took the Qur'an in one hand and the Bible in another and said, the Qur'an and Bible are the same. The irony is that my wife invited some of her colleagues to attend this function so they could know Islam. Afterwards, my wife and I realized that the Gulen group is distorting Islam. My wife and I decided and told them do not invite us to your functions anymore. During when I was distributing Gulen's speeches and the Gulen that is now is a different person.

Then, I began to make research about this group. I collected so much info on them that I saved it and am now indexing them at www.NurUSA.com in the PDF section. Now I am sending you four new documents.

Gulen, Israel and Jews read this and you will discover how he is working with the Jews.


Wall Street interviewed Gulen. He sided with Israel in the Mavi Marmara Massacre by the Israeli army. If you examine the article it is interesting that when Gulen applied for a green card, support came from Graham Fuller (former CIA who was stationed in Turkey). I made further research and another letter of support came from Zeyno Baran's (Sabatist Jew) husband who is a Zionist and worked for the state department. Now, he is living in Istanbul.


Duke-Gulen, a Gulenist Chaplain who was developing relationships with Israel, drew anger from many Muslims.


Israel Needs You - The organization has many names, Rainbow, Niagara Foundation, Pacifica, Mendota, Magnolia all which are connected with Gulen. I then began to write about them and criticize them. Such as in two Rand Report (which I sent to you) they are promoting Fetullah Gulen. I began bringing this to the attention of others. Especially when they donated 2 million dollars to the Hartford Seminary ( I will send you documents on this in a few days). When I criticized they not only attacked me but my entire family. They printed that my children attended Christian schools and they became Christians. How absurd! You know my family. Br. Gurmen, Nafiz Efe were so angry with these lies. Nafiz Efe disconnected from the Gulen group.


Lastly, the daughter of Bekir Aksoy (spokesman for Gulen) was pictured smiling between two Israeli soldiers as if congratulating them for how many Muslims they killed in Palestine. Yet, Gulen and his companies are claiming themselves as Muslims. Not one message was declared about the crimes committed in Gaza. Without hesitation, he did say his eyes became watery when he visualized Israeli children when Sadam's scud missile hit Israel. As you know, Sadam's scud missile did not kill any children yet we know so many children of Gaza died by Israel bombardment and Gulen did not shed one tear for them.

The Gulen Movement is like a cult (like Jim Jones when he told his followers to drink poison so they could all be in Heaven and many drank; Moonies they decide who they should or should not marry). The members of this group also discourage associating with Muslim Arabs, especially Palestinians. Our Palestinian brothers ask what kind of Muslims are they?

Respectfully,
Suleyman Kurter


---


War News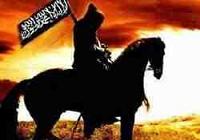 Pakistan
Maulvi Fazlullah re-Appears: Three new clashes in army occupied areas.

On January 6, Maulvi Fazlullah, the legendary leader of Tehreeke Taliban e Pakistan, appeared on a new video. He taunted the Pakistani army and said that will be even more severe attacks by the mujahideen. The video is in Pushtu and the translation is not clear but he does seem to make these points:


TTP is not fighting against Pakistan but against the America directed army.


TTP will not only continue fighting but its attacks will be more severe.


The TTP did not kill any children in the school. It killed young men who were being prepared to join the army by a brigadier of the army and other officers who were there.


He considers himself answerable to Allah on the Day of Judgement and will continue tp fight till Sharia is established.


[If someone has a complete translation, please send it to New trend.].

[The maulvi, surrounded by heavily armed mujahideen, appreared relaxed and spoke at length. In the meantime Pakistani military propaganda has daid repeatedly that he has been killed. Also, the Kabul regime launched an offensive in Kunar province of Afghanistan where the Maulvi had taken refuge. After heavy fighting in which Afghan Taliban joined the Pak Taliban to drive back the Kabul forces, the Maulvi appeared unscathed..

After the video, three incidents were reported in Urdu newspapers on January 9. There was a clash between mujahideen and Pakistani army in the Datta Khel area of North Waziristan. Looks like it was a guerrilla style attack because Pakistan launched a sweep through the area and refused to reveal their losses.

The same day, heavy artillery was used by the military to attack a village in the Tirah valley of Khyber. Large explosions were heard by the villagers and 7 people were killed. Also in Bajaur there was an IED attack. [None of this can be described because journalists are not allowed.]

Obviously the army has failed to crush TTP in spite of Obama type language of "cancer" and "eradicate" used by the generals.


---


Nigeria
Boko Haram Captures 16 towns including Baga on Lake Chad
Western Media Publishing unverified Atrocity stories.

After the Islamic fighters drove the Nigerian army out of the army base near Baga, they attacked the town of Baga which was used as a garrison town for civilians supporting the army. Highly charged and unverifiable stories of large scale killings are being published in the western media.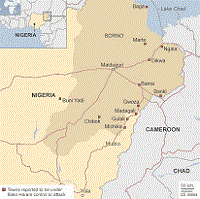 Map shows most of the towns now under Boko Haram control. Looks like the fighters are trying to encircle the major city of Maidaguri.

The war began when the Nigerian army executed Yusuf, the leader of Boko Haram, and hundreds of his unarmed followers. After that the Nigerian tanks invaded mosques and Islamic schools. The army has perpetrated mass killings of Islamic people.

[Areas of Cameroon are also now under Boko Haram control, The Cameroon government could not beat them back and is using jet fighters to attack them,]


---


Bosnia

Young Against Old: More than 150 Young Bosnian Muslims have left their country and joined Mujahideen

Imams in Bosnia are warning their prayer gathering not to go to fight in Syria and Iraq. They are in particular attacks ISIS and its leader Abu Bakr al-Baghdadi al-Hussaini.

Looks like young people are not listening. More than 150 of them have slipped out of the country and reportedly joined any of several fighting groups, in particular ISIS and al-Nusra.

Someone got angry enough to physically attack the imam in town of Trnovi. He was beaten up and then in a second attack he was stabbed. Fortunately the injuries were not serious and he survived.
[Source: Associated Press.]


---


Saudi Arabia

Saudi General killed in First Clash with ISIS

According to AFP and other wire services, mujahideen clashed with Saudi border force at the border town of Arar. Four Saudis, including the general commanding the border force, were killed along with four of the fighters, one of whom blew up the general.


---


Washington DC

Bombing by the US

5000 bombs in about 3 and a half months. US-led aircraft have dropped nearly 5,000 bombs in the air war against Islamic State jihadists in Iraq and Syria, damaging or destroying more than 3,000 targets including tanks, the Pentagon said Wednesday.


---


Syria

Assad on Retreat: Bombing Advancing Mujahideen in Lattakia, Quneitra and Damascus Suburbs

Severe US Bombing of Kobane but ISIS still controls half the city.

January 5 to 10: Fighting continued all along the frontlines in Syria from north to South. The difference now is that mujahideen groups are advancing slowly and steadily in the strongholds and strategic areas which belonged to the Assad regime.

Assad's air force is attacking al-Nusra and other mujahideen in the Alawite heartland, Queitra and in Quneitra area near Israeli occupied area, and in the suburbs of Damascus, the heavily fortified last stronghold of Assad.Kobane on the Turkish border: Danish Convert to Islam killed in US air strike:

Reports indicare that a convert to Islam from Denmark was killed in the US bombing campaign on December 25. He was teenager who had taken the name Ismail. He knew first aid and went to Syria to help the wounded. He was attracted to ISIS and went to Kobane where the US killed him.

On January 6, the communist Kurdish group known as YPG made advances within Kobane with the help of US bombing but has been stalled during the last 4 days.


---


Iraq

Surprise Raid on Kurdish forces: Mortar Shells falling on Air Base where US forces are stationed.

January 10: Mujahideen from ISIS raided Kurdish military forces at Gwer, 25 miles south west of Irbil. The Kurds have 26 of their troops killed. They counterattacked and ISIS fighters quickly withdrew.

Earlier on January 7, US media reported that ISIS mortar shells are falling on the vast air base south of Hit. Till now they are only hitting troops from Baghdad but media are concerned that US forces which are now stationed there might be hurt.


---


Our America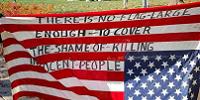 New York
Most Absurd Verdict: Abu Hamza sentenced to life in Prison. Preacher with no hands and a blind eye. His crime was preaching against western Aggression and refusing to shut up. Far fetched attempt to connect him to terrorism.

Abu Hamza profile [BBC]

Abu Hamza al-Masri has been found guilty of supporting terrorism by a court in New York and sentenced to life in prison. But who is the man who became the most prominent radical cleric in the United Kingdom?

Born Mustafa Kamel Mustafa in Alexandria, Egypt, on 15 April 1958, Abu Hamza was the son of a naval officer and a primary school headmistress. He initially studied civil engineering before leaving for England in 1979.

In London, one of his first jobs was as a nightclub bouncer. He married a British woman who he says encouraged him to embrace Islam.

"I took time off from the clubs and I enjoyed it," he said at his trial in the US.

He decided to resume his studies at Brighton Polytechnic and gained a civil engineering degree, joining the Institution of Civil Engineers where he remained a member until 1994. His marriage rapidly broke down but he later remarried and had seven children.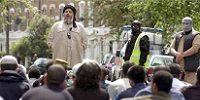 Jihad call

One of Abu Hamza's first major engineering contracts took him to the Royal Military Training Academy at Sandhurst. Technical drawings of the college were still in his home when he was arrested in 2004.

In the early 1980s the young Abu Hamza started to show an interest in Islam and politics. He was heavily influenced by the Iranian revolution.

Some Muslim thinkers were calling for Islamic states in Islamic lands. They had a military face in the Mujahideen fighters who, backed by the US, emerged to oppose the Soviet Union's occupation of Afghanistan.

It was his fiery north London sermons that brought Abu Hamza to prominence in the UK. In 1987, after meeting Abdullah Azzam, an influential supporter of the notion of Muslims being obliged to fight jihad, Abu Hamza moved to Afghanistan.

It was around this time that he lost an eye and both his hands. Accounts of exactly how and where the accident happened conflict.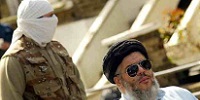 It had been claimed his distinctive features were the result of an explosion while he was taking part in a demining project in Jalalabad, Afghanistan.

But at his US trial Abu Hamza said it happened while he was working with the Pakistani military in Lahore when an experiment with explosives went wrong.

Abu Hamza factfile
15 April 1958 - born Alexandria, Egypt
1979 - travelled to England
1987 - meets founder of Afghan Mujahideen
1997 - arrives at Finsbury Park Mosque
2002 - gives speech praising 9/11 hijackers
2004 - arrested on terrorism charges
2006 - convicted and jailed for seven years
2012 - extradited to the US after a long legal battle
2014 - goes on trial in New York

He returned to the UK in 1993 for treatment. But within two years he had left Britain again to support Bosnian Muslims during the break-up of the former Yugoslavia.

Abu Hamza quickly became a leading figure in the British Islamist scene. He was spending more and more of his time preaching while churning out leaflets calling for jihad against corrupt Middle East regimes. In 1997, he arrived at Finsbury Park Mosque.Security services.

There are suggestions the police and intelligence services were already watching Abu Hamza along with other militants at this time. According to Abu Hamza himself, MI5 first contacted him in 1997 shortly after extremists massacred 68 tourists at Luxor, Egypt.

But it was in 1999 that he came to national prominence. Scotland Yard questioned the cleric on suspicion of alleged bomb plots in Yemen. While Abu Hamza was released his son Mohammed Mustafa Kamel was jailed in Yemen for three years for involvement in an alleged campaign of violence.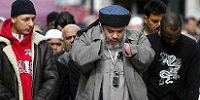 Reports conflict about exactly how and where the radical cleric lost his hands Despite this brush with the law, Abu Hamza was consolidating his hold at the mosque. It had become a hostile environment for anyone who was not a supporter, with his closest confidantes barring access to anyone they did not trust.

He was delivering almost all the sermons. On the first anniversary of the 9/11 attacks, he co-organised a conference at the mosque praising the hijackers.

Five years later the trial of the men later convicted of the failed 21/7 London bombings heard several of them had gone along to hear Abu Hamza preach. Other convicted terrorists have been linked to Finsbury Park.

Time runs out

On 20 January 2003, police raided the building as part of a major investigation into an alleged plot to produce ricin poison. They sealed the mosque and returned it to the trustees.

Abu Hamza himself was not arrested in connection with that probe. But despite being denied a base, he preached outside its gates every Friday.

This bizarre stand-off between Abu Hamza and the authorities continued into 2004. Then, Washington named Abu Hamza as a "terrorist facilitator with a global reach" and he was arrested pending extradition.

Five months later, he was charged with 15 UK offences associated with his sermons and terror handbooks found at his home. He was convicted on 11 counts and was jailed for seven years.

The American authorities continued to pursue his extradition. Following an eight-year legal battle, he was finally extradited in 2012.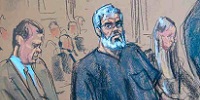 A courtroom sketch of Abu Hamza appearing at a pre-trial hearing in New York in March 2014.

He went on trial in New York accused of offences including plotting to set up a terror camp in rural Oregon, intending to provide support for terrorists in Afghanistan and in connection with the 1998 Yemen attack.

He denied all the charges but was found guilty in 2014, with Manhattan US Attorney General Preet Bharara saying: "Abu Hamza was not just a preacher of faith, but a trainer of terrorists".


---


Boston

How Djamel Beghal was used : Kouachi brothers' Mentor?
How torture is used to make these connections.
by Karin Friedemann [Boston]
[Editor's note: Imam Abu Qatada was cleared of all charges when Britain deported him to Jordan. The Jordanian court found no evidence to convict him. ]

Djamel Beghal is described by media as a "terrorist connected to the notorious Finsbury Park mosque" who regularly attended "hate preacher" Imam Abu Qatada's sermons in the late 1990s, when the mosque "was Abu Hamza's base." Once "Osama bin Laden's main European recruiter," Beghal is now being said to be the Kouachi brothers' "mentor." He is even accused by media of having recruited "shoe bomber" Richard Reid and the "20th hijacker" Zacarias Moussaoui. Beghal "is also said to have met one of Osama bin Laden's key deputies at the former Al Qaeda leader's base in Afghanistan," reports the UK Daily Mail. "The terror leader spent ten years in prison in France for planning attacks. He was only released in 2010."

Except that the truth is that he seems to actually be just a random guy that got kidnapped at the airport in Abu Dhabi in July of 2001. The Algerian immigrant to France, married to a Frenchwoman and father of four had made the decision in November of 2000 to move his family to Jalalabad, Afghanistan because they wanted to live in a Muslim country. In July 2001, Beghal was accompanying an ailing friend's family from Pakistan to Morocco, when he was inexplicably taken into custody and held for four years in pre-trial detention, during which time he was brutally tortured into falsely confessing to attacking the US Embassy in Paris. A team of doctors kept an eye on his vital signs to advise the torturers how much pain he could tolerate. They told him crazy stories over and over again.

"They wanted me to accuse Abu Qatada at any cost. They wanted me to accuse him of a military plot (bombing plan) or at least to make him responsible for the ideological and financial management of terrorist networks linking London to Kabul but also many other capitals in Europe, Africa and Asia," Beghal told Arnaud Mafille in a 2011 report by CagePrisoners entitled, "Djamel Beghal: British and French complicity in torture."

"He would insist with brutality to reveal the link between Abu Qatada and Osama bin Laden, whom they all called Abu Abdallah. He would also question me about Abu Hamza, the Egyptian Imam of Finsbury Park mosque in London... He was also interested in Sheikh Abdul Wahid. He presented him as the spiritual trainer for suicide bombers and the indoctrinator under the commandment of Osama bin Laden...

"Geographically, he interrogated me on what I knew about the projects of Muslims living mainly in London, Luton, Manchester and Leicester."

French intelligence officials had been tracking Beghal for almost a decade. He was a known activist with Takfir wal Hijra, which they defined as a splinter group from the Muslim Brotherhood.

Beghal continues, "I was offered a scenario of an attack in France without specifying the place but by citing the names of friends living in France I had never mentioned to them before... It was disturbing to hear those names from the mouth of Emirati and CIA agents. France was behind the scenes."

French Judge BruguiŤre then offered a bargain to Beghal.

"He grabbed some documents, showing them to me from far, then, full of confidence, he proposed to recognize their contents, to sign them and hence to be saved immediately, as well as my wife and three children. He assured me that instead of being sentenced from 10 to 20 years, I would be sentenced to 5 years at most, and that later I would be released after two and a half years of detention.

"I asked him the content of those documents. I was shocked when he said that it acknowledged the preparation of an attack against the United States Embassy in Paris, adding that Osama bin Laden was the sponsor. It was also proclaiming my repentance and my acknowledgement that I had been misled by Al Qaeda, which would have, by the way, "sold" me to foreign secret services!"

Sylvie Beghal, wife of Djamel Beghal, insisting on his innocence, told UK human rights organization, CAGE that her husband "is being punished for something he didn't do."

"This isn't the first time Mr Beghal has been wrongfully accused. In 2005 an appeal court threw out an earlier conviction for his alleged involvement in a plot to bomb the US embassy in Paris as it had been reliant on a confession extracted under torture," reported CAGE.

"He has been placed in solitary confinement after all the false media coverage. He has nothing to do with the attack against Charlie Hebdo," said Mrs. Beghal. "The media is repeating false allegations which have been made against him for 14 years now."

Amandla Thomas-Johnson of CAGE, stated: "Djamel Beghal has never encouraged or carried out any act of violence and there is absolutely nothing that can link him to the attack. The narrative that Djamel Beghal is a 'radicalizer' is an old rumor without basis, its endless repetition causing endless problems to him and his family."


---


Minneapolis, Minnesota

What is Islamic Extremism? A way of denigrating the Qur'an and Authentic Hadith.
by Sis. Aisha

I believe that Muslims who follow the Shariah, in some capacity, outnumber those boot licker or Salman Rushdie types. As long as the Holy Qur'an exists and the Authentic Hadith, there will always be strong Muslims combating disrespect of the Prophet Muhammad.

I just happened upon an Associated Press story about Minnesota convenience store owner, Mohamed Ahmed. He created a cartoon called "Average Mohamed" and it is available at his web site: AverageMohamed.com. The purpose of this site is to turn Muslim children, ages 8 to 16, away from so-called Islamic Extremism. This video web site is available in English, Somali, and Swahili - the language of the Jihadis. The creator of this site looks African.

Of course, many of the Minnesota locals love the web site. When I saw the report and the web site, it was clear that Mohamed Ahmed created the web site with the mindset that the kuffar are his reckoner, not Allah. I sent a few questions to Mohamed Ahmed. I list them, below. Should he respond, I will send you the responses:

What is your definition of Islamic Extremism?

You state that Islamic Extremism is responsible for more Muslim deaths than anything else. Are you critical of the American government using drones to kill civilians in Yemen, Pakistan, Afghanistan and parts of Africa?

What are your views of the American invasion of Iraq, Syria, Libya, and Afghanistan? Bear in mind that these governments never declared war on the United States. America invaded only because it has business interests there.

If you are going to be critical of Islamic Extremism, shouldn't your web site criticize America's aggression in the Muslim World, too? There can't be a war without those involved attacking and responding.

Insha'allah, I will send you his responses, if he cares to answer. But, I have already concluded that he is a boot licker because he does not criticize America's role in starting and exacerbating this conflict. His only mission is to quell any desire for Muslims to join in the fight against tyranny.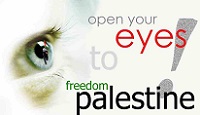 2015-01-11 Sun 22:32 ct
NewTrendMag.org