NewTrendMag.org News # 1580

[ Click on NEWS for back issues ][ OUR BOOKS ] [ Women in Islam ][ Our America ][ Hadith ][ Kaukab Siddique's khutbas ][ Latest photos. ][ Imam Badi Ali's Thoughts ][ Muslim Political Prisoners ] [ Previous Issue ]

21 Safar,1436/December 14, 2014 Issue # 50, Newsletter # 1580

---


Hadith of the Week

And he said, "Allah the Most High says, 'I am with my slave when he thinks of Me and I am with him when he mentions Me. For if he mentions Me to himself, I mention him to Myself; and if he mentions Me in a gathering, I mention him in superior gathering. If he approaches Me by a hand's width, I approach him by an arm's length, I approach him by two arms length. And if he comes to me walking, I hasten to him swiftly.'"

[Al-Bukhari,
chapter 8, hadith 171]


---


Kashmir

Kashmiris worst victims of HR abuses: Aasiya

Srinagar, Dec 10: Dukhtaran-e-Millat chairperson Aasiya Andrabi hasexpressed deep concern over 'the human rights violations of oppressed and suppressed nations' throughout the world by strong and powerful regimes aswell as organizations including NGOs, etc."It is irony that this day is celebrated and different programs are organized by oppressors and values and merits of human rights are discussed in highest tones by these rights abusers," Aasiyeh said in a statement today, adding that "Kashmirs are the worst victims of these violations at the hands of armed forces, local police and agencies from last 68 years."

Published in Greater Kashmir on December 11, 2014. Islamabad, Dec 11: Pakistan today said India has no "choice" other than implementing the UN resolutions on the Kashmir issue and demanded an "impartial plebiscite"."In any case, the UN Security Council resolutions on Jammu and Kashmir were accepted by India as well. They are relevant and applicable. Hence it is not a matter of choice," said Foreign Office spokeswoman Tasnim Aslam. "Pakistan firmly believes that the final disposition of the Jammu and Kashmir issue should be in accordance with the will of the Kashmiri people, to be determined through a free and impartial plebiscite under the UN auspices, as enshrined in relevant Security Council Resolutions," she said. Aslam said Kashmir issue remains on the agenda of the UN Security Council and the UN observers are present on the Line of Control and in the two countries."This unresolved issue remains the root cause of tension between Pakistan and India, and it's just resolution is of paramount importance for ensuring peace, stability and development in the region," she said.The spokeswoman said there were various measures and steps through which this dispute is highlighted and "we remain engaged with the UN both in New York and in Geneva. "She also mentioned the speech of Pakistan Prime Minister Nawaz Sharif during the UN General Assembly annual meeting and termed it a manifestation of highlighting the Kashmir issue at the UN forum. She said Pakistan welcomes the statement by UN Secretary General Ban Ki-moon, offering his good offices, to assist in resolving the long outstanding issue of Kashmir, if requested by both India and Pakistan.

Published in Greater Kashmir dated December 12, 2014.


---


From a Reader

Will Muslims Wake up or Die not knowing what Hit them?

Mohtram Kaukab Bhai, Salaam

It appears from your exhaustive coverage of anti- Islam policies at global level that America and China stand at the same level whereas Israel and India are its black shadow and the secular countries are their camp followers.

Can Muslims form a united front against this devastating situation? Can some Muslim journalists and statesmen see the dignitaries of the Muslim world and convince them to form a united front against this growing global evil. What do you think about this move?

Simultaneously a delegation should contact the Islamic forces, the so-called Jihadists to mend their way that they shouldn't talk of Sharia before establishing a proper Islamic System in their occupied lands, failing which they are providing a ridiculous situation before the world. I am at a loss how to check the situation where horse is being put behind the cart.

How to correct this anomalous situation? Kindly think over it

Shamim Siddiqi.
Long Island, New York


---


Local Activity

Jamaat al-Muslimeen activity.

6 page Document given to 67 Muslims after Juma'

After Juma' salat in Newark, Delaware. the following 6 pages were given to 67 Muslims, mostly Arab Americans and Bangladeshis:


Imam Badi Ali's thoughts on anti-Semitism, the liberation of Palestine and importance of al-Aqsa.


Jamaat al-Muslimeen statement in support of Ferguson protestors.


&
Br. Kaukab's khutba on Why Muslims fight each other and how to face attacks on Islam in America.


How the people of Egypt were fooled by General Sissi.


Kobane battle, bombing of Raqqa by Assad, bombing of Tirah valley by Pakistani jet air craft.
---


Top Choices for 2014

New Trend's Top Islamic Choices for the year 2014

These choices do not indicate that we fully or partially agree with them. The choices are based on New Trend's study of their impact on their audiences and communities.


Top People of the Year:



The children of Gaza for their endurance of brutal Israeli attacks which "beheaded" entire housing blocks. The children showed unequalled resilience after countless bombing and shelling assaults by the Jewish entity and kept going back to their schools and their "childish" games. They even played on the rubble of their homes. The loyalty of these children to Palestine, Gaza and Allah Almighty indicates that the Zionists will not be able to defeat the future generations of Gaza, inshaAllah.



The peaceful demonstrators in Egypt of the Muslim Brotherhood [Ikhwan] and others who supported the rightful President Dr. Muhammad Morsi who was removed by a military coup led by General Sissi and backed with billions of dollars by Saudi Arabia, UAE and USA. More than 1500 peaceful demonstrators were slaughtered by the Pharaoh's army, more than 25000 injured and 20,000 arrested. These protestors showed the highest moral courage and faith in Allah unequalled in modern times, as day after day they went forth to face "security forces" bent on killing them.



The people of Syria who have endured the horrific brutalities inflicted on them by the tyrant Bashar Assad and his sectarian forces. Almost 200,000 people have been killed by the air, artillery and tank assaults and the death squads of the tyrant Bashar. The surviving people in their millions have chosen to give up all they had and become refugees in Turkey, Lebanon and Jordan rather than live under the mass murderer's regime.


Top Islamic leaders of the year



President Tayyip Erdogan of Turkey.
Erdogan is slowly by steadily releasing Turkey from the slavery of secularism and military rule. He has made important, though only symbolic moves, against Israel. If he succeeds, Turkey may once again become the sword arm of Islam as it was under the Ottoman caliphate.



Caliph Abu Bakr al-Qureshi al-Hussaini al-Baghdadi.
He has been the target of the biggest campaign of abuse from the western powers and their allies. To check the rebuttal of all the abuse, point by point, here is a YouTube video: YouTube.com/watch?v=6I9A0yZsBBE


Ameer Sirajul Haq of Jamaate Islami Pakistan.
Jamaate Islami's new leader is working for peace within Pakistan and is getting the Nawaz Sharif regime and the supporters of Imran Khan to talk to each other. He is mobilizing the people for their basic rights and striving to help the million or so people ejected by the army from North Waziristan.


Top Islamic women leaders.



Aisha Syed, Jamaate Islami Member of the National Assembly of Pakistan, educator, organizer, pioneer of women's education, internationalist.



Asya Andarabi, organizer of Dukhtarane Millat, Kashmiri woman leader who teaches rights and education of women and uprising against India. She has spent more than a year in Indian prisons.



Palestinian women, like this grieving mother, are all leaders of the resistance. They inspire their children to live for a free Palestine.


Top Islamic activist in America- Al-Hajj Mauri Salakhan for his endless efforts to work for the rights of Islamic political prisoners all the way from Imam Jamil and the Blind Shaykh [Dr. Abdel Rahman] to Dr. Aafia Siddiqui


Top Imam in America - Imam Badi Ali, Islamic Center of the Triad, North Carolina


Top scholar and Da'ee of the Islamic message in America.- Shamim Siddiqi, Long Island, New York,


Top spiritualist and interfaith communicator in USA. -Imam Ali Siddiqui, California


Top female mosque leader and humanitarian.- Sis. Ashira Naim, Baltimore, Maryland.


Top ALS scientist and Iqbal scholar- Dr. Teepu Siddique, Chicago


Top activist in Hispanic communities.- Br. Roberto Solano, Brownsville, Texas.


Top activist against domestic violence & for homeless women- Sis. Hadayai Majeed, Atlanta
---


Spotlights and Guidance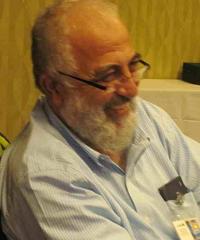 Thoughts about the Torture Report and Related Issues.
A righteous person without enemies is a a person who lacks character.


For a speaker of truth, all that is needed is one truth. For a seeker of falsehood, thousands of proofs will not be sufficient.


Under Zionist occupation, every Palestinian is a target, be it child or adult, man or woman, rich or poor, even those who work for them or are their agents.


Under occupation, you do not have a choice. You have to resist.


Most evil is done by people on their own people and they justify their objectives and even claim that they have a mission of mercy and peace.


The difference between falsehood and truth is that falsehood uses all means to accomplish its ends, even torture and humiliation. In Islam, all means cannot be used. Principles are clear.


Torture is evil and is used by evil..


It is easy to denounce evil but it takes a strong and faithful human being to confront evil.


Oppression and occupation occurs in the Muslim world not because of the superpowers but because we don't confront evil.


Lack to response to evil and ignorance of evil by the ummah, in its results will be equal to evil.


Imam Badi Ali is a Palestinian American who leads a large congregation in Greensboro, North Carolina


---


War News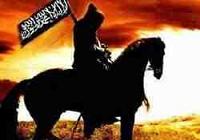 Iran, Iraq, Syria to continue cooperation against IS

The foreign ministers of Iran, Syria and Iraq met in Tehran on Tuesday, saying that they would carry on working together to battle radical Sunni Muslim militants, Syrian and Iranian state media reported.

Iran has thrown its weight behind Syrian President Bashar al-Assad during Syria's three-year-old civil war and has also acknowledged sending military advisers to Iraq to help the Iraqi army in its battle against Islamic State fighters.

However, it is not part of a U.S-led coalition carrying out airstrikes against the radical Sunni Muslim militants who control swathes of Syria and Iraq, and has cast doubt on Washington's reasons for launching the attacks.

The Iraqi and Syrian foreign ministers attended a conference in Tehran on violence and extremism, local media reported, taking advantage of the occasion to hold rare, three-way talks with their Iranian counterpart, Mohammad Javad Zarif.
"At the end of the meeting ... it was confirmed that communication and coordination would continue, especially in fighting Da'esh and Nusra and other terrorist organizations," Syrian state TV said, referring directly to the Islamic State and Syria's al Qaeda offshoot.

"Iran has always stood by the Syrian and Iraqi people from the beginning to fight this threat. Our support will always continue," Zarif was quoted as saying.


---


Pakistan
US Funding Ongoing Pakistani Military Operations
US acknowledges N. Waziristan operation has disrupted militants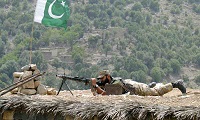 The United States affirmed on Wednesday Pakistan's claim that the military operation in North Waziristan had disrupted militants. At the 23rd meeting of the US-Pakistan Defence Consultative Group, the two countries also stressed the need for creating a mechanism for reimbursing Pakistan after the expiry of the Coalition Support Fund. The fund expired this year.

"Both delegations affirmed the significance of the Pakistan military's ongoing North Waziristan operation, which the US side affirmed has disrupted militants," said a joint statement issued after the meeting.

The two sides also agreed to "continue providing Pakistan's counter-terrorism and counter-insurgency requirements which will inform the provision of security assistance".

The United States and Pakistan also "discussed the importance of a mechanism to reimburse Pakistan for operational expenses after Coalition Support Funds expire at the end of fiscal year 2015," the statement said.

The DCG, which is a joint working group under the Strategic Dialogue framework, was held in Washington on Dec 9 and 10. Defence Secretary Lt Gen (Retired) Alam Khattak led the Pakistani delegation at the talks while Christine E. Wormuth, Under Secretary of Defence for Policy, led the US team.

The DCG is the primary forum for exchanging views and coordinating defence policy for promoting security interests of the two allied nations.

The DCG last met in November 2013 in Washington.

At the meeting, both sides welcomed the continued positive trajectory of the US-Pakistan bilateral relationship and agreed that bilateral cooperation was essential to promoting regional peace and stability and defeating Al Qaeda and other terrorist elements in the region. They also reaffirmed their mutual commitment to a strong defence relationship, which they stressed should focus on achieving common objectives.

During the plenary session, DCG participants shared their respective assessments of bilateral relationship and discussed each country's strategic priorities, and agreed on areas for future defence cooperation.

The Pakistani delegation provided an update on its military campaign along its border with Afghanistan. The US side briefed the Pakistani delegation on the security transition in Afghanistan, including plans for US forces to help train, advise, and assist Afghan national security forces over the next year.

Both sides expressed appreciation for the efforts by their respective militaries to improve operational coordination, and "deep appreciation for the sacrifices of all military personnel and civilians in the common fight against all forms of violent extremism".

Both sides reviewed the challenges facing regional security, and shared their views regarding the importance of regional peace and stability. Recognising the enduring security requirements on both sides of the Pakistan-Afghanistan border, the delegations reaffirmed that the DCG remained an invaluable forum to discuss strategic defence policy issues and exchange views on shared security concerns; they committed to continue working together to implement a framework for defence cooperation based on areas of convergence between their interests.


---


Libya
Major Libyan cities are in Islamic hands: Advancing on oil Fields.

Islamist fighters clashed with pro-government forces for the second consecutive day Sunday as they pressed an advance on a key oil region in eastern Libya, sources on both sides reported.

Separately, at least four Fajr Libya militiamen were killed and 10 wounded in an air strike by pro-government forces near the Ras Jedir border crossing with Tunisia, a military source said.

Fajr Libya, an anti-government coalition of Islamist militias, said its men were advancing on Al-Sidra oil terminal in Al-Hilal region, which is also home to the Ras Lanuf and Brega terminals.

A news agency linked to the group quoted Islamist commander Tareq Shanina as saying his men "advanced toward Al-Sidra" and were coming under air attack from pro-government forces.

Shanina said Fajr Libya fired anti-aircraft guns in response.

An official with a unit guarding oil installations said clashes were underway around Al-Sidra, Libya's largest oil terminal.

On Saturday, Fajr Libya launched a three-pronged attack to seize control of Al-Hilal but pro-government forces backed by air force jets and helicopters repelled the assault.

The air raids were followed by clashes on the ground that tapered off in the evening only to resume again Sunday.

There were no immediate reports of casualties from Sunday's fighting. On Saturday five government soldiers were wounded and Fajr Libya reporting that two of its fighters had been killed.

The source, who declined to be named, said the raid was carried out by forces loyal to anti-Islamist ex-general Khalifa Haftar who is fighting to crush Islamists who control swathes of Libya.

More than three years after dictator Moamer Kadhafi was toppled and killed in a NATO-backed revolt, Libya is still awash with weapons and powerful militias, and has rival parliaments as well as governments.

Islamists have seized Tripoli and second city Benghazi in the east, and forces loyal to international recognised Prime Minister Abdullah al-Thani are fighting to regain control of them.

On Sunday, seven police stations closed five months ago during fighting between Islamists and Haftar's forces reopened in Benghazi, a spokesman for security forces told AFP.

First Lieutenant Tareq al-Kharraz said other facilities would be relocated from areas of Benghazi that are still under Islamist control to those where pro-government forces are deployed.


---


Syria
Aleppo, Kobane, Idlib, Raqqa, Deir el-Zor

A Syrian regime [Assad] armored column is advancing to Aleppo, trying to cut off a supply route which keeps a large population alive who might flee if the Alawites break through. Hizbullah is leading the way.

In Kobane [on the Turkish border] Islamic State [IS] forces are holding on to half the city in spite of seriously damaging air attacks by US bombers.The Kurdish defenders are in bad shape too because IS is constantly trying to take the who city.

In Idlib province, al-Nusra Front and other Islamic groups have captured four Syria regime check points and are advancing towards Idlib city.

Owing to strict Islamic law in Raqqa province, a man and a woman were whipped in public after being caught for fornication. There is also a report that a homosexual has been executed.

Assad's major air base near Deir al-Zor is in shambles after Islamic State [IS] launched a major attack.

Deir al-Zor and Raqqa are the biggest provinces of Syria and are both in IS control. Raqqa has suffered heavily from Syrian regime and US air craft bombing.


---


Iraq

Stalemate after US and Shi'ite regime air activity. Approaching Dohuk. British & More US troops.

Heavy US bombing from the air has stopped the Islamic advance on Baghdad.

However, one third of Iraq remains under Islamic State [IS] control.

The twenty mile road to Beiji oil fields is under Shi'ite regime control now but the road going south for 20 miles is under IS control. The road to Beiji is dangerous owing to IS snipers.

Kurds are fleeing to Dohuk as IS fighters advance to the north east.

In the latest fighting, an Iraqi regime helicopter was shot down, the regime says, and both pilots killed.

USA has announced that another 1000 US troops will be going there in addition to the earlier 3100.

Britain has also announced that "several hundred" British troops will be going to Iraq after January 1.

Australian, Canadian and Iranian aircraft are also bombing IS positions in Iraq.


---


Afghanistan

Flurry of Taliban attacks after US announced 11,000 troops will stay after January 1.


December 13:

In Helmand province, 11 Kabul regime troops were killed by Taliban fighters while they were clearing mines laid by Taliban to stop movement of Kabul tanks.


In Kabul, a bomb attack killed 6 regime troops and wounded 18.

The head of the supreme court secretariat in Kabul was killed in a hit and run gun attack.


December 12:

In Bagram district, near Kabuk, two US troops were killed in a Taliban bomb attack.



December 11:

In Kabul, a martyrdom operator killed 5 regime troops and wounded 12.


Also in Kabul, the Taliban attacked a French cultural show against the Taliban while the show was going on, killing a number of actors including a German. The French president has condemned it as an attack on culture.


---


Our America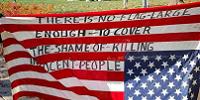 Batesville, Mississippi.
Hundreds at funeral for woman burned alive.

About 400 mourners packed a chapel in Mississippi on Saturday to say goodbye to a 19-year-old woman who was burned alive. Among them classmates who used permanent markers to write heartfelt messages on her white metal coffin.

"Fly high, Jessica," said some, a reference to the former cheerleader's aerial acrobatics, according to the Rev. Eric Greggs, one of three speakers at the 45-minute service. Chambers graduated from South Panola High last year and worked in sales at a Batesville clothing and gift shop.

Alabama author Linda Oliver said Chambers had recently asked her to help write a book about her life. Oliver, of Birmingham, said Chambers approached her while she was packing up after a speech about her own book at an Oct. 25 church conference in the Batesville area.

"She thanked me for sharing some of the horrible facts of my own story" and then asked for help with hers, Oliver said. "She said, 'I want my story to be told.'"

Contacted later by email, Oliver was asked by an Associated Press reporter if she spoke with Chambers long enough to learn her story. "No, sadly - there was not enough time that day for a long visit," Oliver replied.

The Rev. Larry Kilgore of Crowder Baptist Church, about 15 miles from the funeral home where Chambers' funeral was held, said she talked with him about personal problems, but had a relationship with Christ.

"Jessica was a young lady who just loved to be loved," he said.

He didn't talk about Chambers' problems: "I will not expose her in death," he said. Greggs preaches at Community Church of God in Charleston, about 25 miles from Wells Funeral Home in Batesville, which live-streamed the service. He said a church member called last Sunday, the day Chambers' body was found, to tell him about her death. "I was struck with a heavy heart," he said. "I got off the phone and told my wife, 'I don't even feel like preaching anymore.'"

But, he said, resurrection is the "good ending to the story."

"We will see you on the other side. Hallelujah."

The chapel where Chambers' funeral took place seats about 400 and was full, said owner Tommy Wells. Police are reconstructing the last few hours of Chambers' life and are asking the public to come forward with information. So far, they have few solid leads, in spite of $11,000 offered in rewards.

She was still alive when a passing motorist saw her lying near her burning Kia Rio sedan about 8:15 p.m. Dec. 7, and she spoke to rescue workers, District Attorney John Champion has said.

"We're not releasing what she said, but we're acting on it," he said.


---


The horrific Torture Report Hides more than it reveals.

Mark Udall, who lost his seat in Colorado last month, said the still-classified portions of the Senate report on CIA torture, represented a 'smoking gun'

A recently defeated senator described portions of a still-classified CIA overview of torture on the Senate floor as a "smoking gun", accusing the CIA and the White House of lying about brutal CIA interrogations and continuing to cover them up.

A day after the Senate intelligence committee released 500 pages of its voluminous 6,700-page inquiry into CIA torture, Senator Mark Udall called upon Barack Obama "to purge his administration of high-level officials" complicit in the Bush-era torture program.

That purge, he said, should include the CIA director, John Brennan, a confidant of Obama whom Udall said the president had declined to rein in during a long clash with the Senate intelligence committee. Udall first called on Brennan to resign in August, after Brennan conceded that agency officials had inappropriately accessed emails and work product of Senate torture investigators on a shared network.

With a tone at points mournful and angry, Udall, who lost his re-election last month, said "the CIA has lied to its overseers and the public", and blasted the White House for not holding anyone "to account".

"Director Brennan and the CIA today are continuing to willfully provide inaccurate information and misrepresent the efficacy of torture. In other words, the CIA is lying," Udall said in what may be his final major Washington address. Udall did not follow through on his post-election threat to read the entire classified report into the Senate record, a parliamentary gambit famously used in the 1970s by Alaska senator Mike Gravel to reveal the Pentagon Papers. He called on the CIA and the Obama White House to reverse what he called a record of obstruction over torture and reveal the report in its entirety.

But Udall did publicly reveal, in outline, a secret and hotly disputed historical examination of CIA torture by ex-CIA director Leon Panetta, which has come to be known as the "Panetta review". The CIA contends that the review was little more than an index and "short summaries" of documents and other records the agency provided its Senate overseers, as Panetta's former chief of staff, Jeremy Bash, told the New York Times. But like outgoing committee chairwoman Dianne Feinstein, Udall considered the Review to substantively support panel Democrats' assessment that CIA torture was more brutal and less effective than the agency portrayed.

"In my view, the Panetta review is a smoking gun," Udall said, saying it "directly refutes" information in the CIA's formal response to the Senate torture report and is "refreshingly free of excuses, qualifications, or caveats".

Contradicting a central point of the CIA's response, according to Udall, the Panetta Review unequivocally said the CIA misrepresented the efficacy of torture to the Bush administration, Congress and the public.

Back in March, Feinstein said on the Senate floor, the CIA, perhaps accidentally, provided the Panetta review in 2010 to the committee. It played a major role in the acrimony between the committee and Langley.

Once Senate investigators noticed about 1,000 documents mysteriously disappearing from the firewalled network it shared with the CIA, they took portions of a printed copy of the Panetta review back to the Senate, prompting allegations - later scotched by the CIA inspector general - that the Senate inappropriately accessed classified CIA information.

But the discrepancy between the Panetta review's apparent criticism of torture and a response offered by the CIA in 2013, and released Tuesday, prompted the committee to fear the CIA, Udall said, "knowingly provided inaccurate information to the committee in the present day, which is a serious offense and a deeply troubling matter for the committee, the Congress, the White House and our country".

"The Panetta review corroborates many of the significant findings of the committee's study. Moreover, the Panetta review frankly acknowledges significant problems and errors made in the CIA's detention and interrogation program," Udall continued.

"The CIA continued not only to defend the program and deny any wrongdoing, but also to deny its own conclusions to the contrary in the Panetta review." Sections of the review, Udall said, remain in the committee's hands, but not the whole document, which he called on the CIA to turn over.

The CIA declined to respond to Udall directly and referred instead to the 2013-era response to the committee.

Expressing disappointment in Obama and the current White House chief of staff, Denis McDonough, Udall said that White House complicity in obscuring the CIA's torture record jeopardized Obama's anti-torture stance and undermined Obama's pledge to run a transparent administration.

"Actions speak louder than words," Udall said.


---


Texas
Thug Kills White Prosecutor and Wife in Texas
by Steven D Follow [From Sis. Hamdiyya, Jamaat al-Muslimeen, Charlotte, North Carolina] [We urge readers to be patient to the end of this article. It might help in the current situation in America,]

This is the tale of a fiend, a true murdering devil. Not only did he ruthlessly kill Michael "Mike" McClelland, 63, the the Prosecutor of Kaufmann County and his wife Cynthia, 65, but also the assistant prosecutor, Mark Hasse. Hasse was ruthlessly gunned in the street in January, 2013, while walking home. The McClellands were callously shot down like dogs in their home in March of the same year.

All three, were viciously butchered by a large, ugly brute who calls himself Eric Williams. It goes without saying he was a felon who had a prior record of burglary and theft. Yet somehow he had amassed a veritable arsenal of weapons as prosecutors during the penalty phase of his trial revealed:

On Tuesday afternoon, prosecutors assembled the arsenal of weapons found in Williams' storage unit in the courtroom. The guns were displayed on three wooden racks in the middle of the courtroom, 42 handguns in the middle and 22 long guns flanking each side.

In front of the racks were boxes of ammunition — thousands of rounds were recovered — and a crossbow. Bullets were loose in bags, as well as still packaged in boxes.

By the way, this is the face of the killer of these three upstanding citizens, a true animal (if I may say so) with no sense of morality and little if any respect for human life: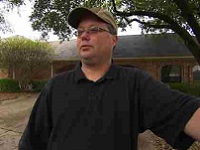 Yeah, he's a white guy.

Still, he got a trial. He wasn't shot by the police when they went to arrest him. Sure he didn't steal "cigars" (allegedly) or sell loose cigarettes in public. Williams wasn't caught carrying a toy air rifle around Walmart (John Crawford) or playing with a BB gun in a park (Tamir Rice) or dressing up like his favorite Anime character (Darrien Hunt).

He only stole county equipment and hoarded enough guns to arm a small militia. Unlike the young men and boys listed above, no one had to gin up evidence of his wicked character, or post facto justifications for why he should be killed by officers of the state. I'll bet I'm the first person to label him a "thug" or a "brute" or an "animal." That's because the use of those terms have been reserved for young African American males of late. These terms, such as thug, are acceptable code words for a certain racial slur that starts with the letter N. They are used to reinforce racial stereotypes among whites regarding African Americans - that they are criminals, a brutish, dangerous, amoral, drug infested people who represent a threat to civil society.

So while Eric Williams is one sick, evil SOB, he does have the color of his skin going for him. You won't hear of any Fox News host or right wing radio jocks calling him a thug. They probably won't mention him at all, and if they do, there won't be any discussion of white on white crime. They sure as hell won't touch the subject of his gun collection, which is every white American's God given right under the second amendment.

White people with strong political agenda can walk around the street and in stores carrying their semiautomatic "long guns" and nothing happens to them. A drunken, angry white man stand outs in the street pointing a loaded rifle at passersby, and law enforcement treats him with respect and spend as much time as they need to "de-escalate the situation." Black boys play in an empty park with a fake gun, or carry a fake samurai sword and get shot shortly after police arrive on the scene.

And let's not forget the masses of white men who took their guns to Cliven Bundy's Ranch in Nevada to protect the rights of a common criminal. They threatened and intimidated local law enforcement, Federal officials and the people of Clark County, but not one of Bundy's numerous supporters who endangered the lives of everyone withing the range of their high powered rifles was arrested or charged with a crime, much less fired upon by law enforcement - with the possible exception for Jerad and Amanda Miller who were kicked out of the Bundy compound and then went on a shooting spree in Las Vegas, killing two police officers and an armed civilian at a local Walmart before killing themselves.

So, my friends, who are the real thugs? The armed white people who shoot to kill, such as Mr. Eric Williams, or the unarmed black men and boys killed by police and left to die? Michael Brown, Eric Garner, John Crawford, Darrien Hunt, Tamir Rice and so many more have been labeled "thugs," their reputations smeared in the National news media. In the case of 12 year-old Tamir Rice, his parents' past history and their alleged bad parenting were blamed for his death by cop. Protestors in Ferguson and elsewhere these past few months have been described as looters, rioters, criminals, et cetera, who deserved the massive militarized police response to what were primarily peaceful protests.

Words matter. They define how we interpret events, and how we judge the character and actions of individuals. They reinforce existing bias, prejudice and stereotypes. They justify violence against innocent people when those people are labeled with words that have negative and sinister connotations. Native Americans were constantly called savages in the 19th century. European Jews in the 20th century were labeled cockroaches and vermin. African Americans, especially males, in the 21st Century are now called "thugs." Words that dehumanize their subjects. Words that lead to fear and loathing. Words that make it easier to kill and/or tolerate, and in some quarters of our society celebrate, the deaths of those so named.

Words like "Thug."


---


Silver Spring, MD

The Best Discussion yet about Police Brutality.
What can Obama do about Eric Garner?
Political scientist Dr Wilmer Leon explains
YouTube.com/watch?v=bmRqHzjh0xw


---


Boston

Was the Story of the Boston Marathon Bombing a Fake. False Flag Operation?
Bombings Questioned in Art Exhibit
[sis. Karin Friedemann]

An installation of political art was put on display this week at the Black Indian Inn, an art gallery in the Dorchester neighborhood of Boston. The December 9, 2014 opening of the exhibit coincided with an event organized by the Boston Chapter of The Jericho Movement, 'Artistic Hospitality in the Hood,' which presented a film about Abu Mumia Jamal and discussed the silencing of all prisoners, especially our political prisoners. "From Ferguson to Boston - Its' Time to Resist !"

The exhibit consists of 13 panels questioning the official story about the Boston Marathon bombing that took place in April 2013. These panels, designed by Amber Bishop and Elena Teyer, were held by protesters in front of Boston's federal courthouse on October 20, 2014. Elena Teyer, mother in law of Ibrahim Todashev, who was murdered by a Boston FBI agent in his Florida home in May 2013 while writing a forced confession implicating himself and Tamerlan Tsarnaev in a triple homicide, was present at the demonstration. One of the panels on display shows photographs from Todashev's autopsy.

The most immediately noticeable panel of the display shows the accused Dzhokhar Tsarnaev's face coming out of the darkness and the words, "I'm not asking for mercy, I'm asking for justice." The word JUSTICE really sticks out.

Many of the panels discuss the logistics of what happened when the first and second bombs went off. One poster shows photographic evidence that "Dzhokhar Tsarnaev was not even standing at the site of the 2nd bomb. He was next door at Atlantic Fish Restaurant."

Crowning the display is a collection of photos of young men who are currently being held in solitary confinement, basically because they knew the Tsarnaevs.

One section of the display concentrates on the "bomb squad practice" that was going on at the same time as the actual bombs, and official media assurances that these explosions were only a "training exercise." Bomb sniffing dogs at the finish line, snipers on the roof wearing protective gear, a tweet from the Boston Globe: "Officials: There will be a controlled explosion opposite the library within one minute as part of bomb squad activities."

Three panels focus on the issue of "the backpack." Photographic evidence clearly demonstrates that Dzhokhar Tsarnaev did not have any kind of pressure cooker or anything heavy in his light colored backpack. The exploded backpack shown in the media bears close resemblance to that worn by men who are believed to be Craft International employees, who were photographed standing around with heavy black backpacks near the time of the blasts.

One panel discusses the conflicting accounts of what happened that night when the brothers were on the run. Early media reports said they had robbed a 7-11. Surveillance photos show they just bought snacks. Similar discrepancies exist regarding the story about the shooting of MIT police officer Sean Collier. Early police reports stated they were looking for a dark skinned male. Tsarnaev was first accused of this cop killing a few weeks later at his grand jury hearing.

One poster shows multiple images of the unconstitutional behavior of police raiding homes in Watertown, Massachusetts.

The point of the display is to awaken the part of the mind that questions details about a crime scene and allows a "shadow of a doubt" to penetrate the consciousness.

"Meet Jahar..." reads a statement on the most prominent poster of the exhibit. It shows the boy's downcast face as he was captured in the boat after being shot multiple times by police despite being unarmed. Police had even thrown grenades, causing smoke that was then said to be him throwing bombs.

One thing that is clear is that his face in this most terrifying of circumstances for a 19 year old - even if he was guilty of blowing stuff up - looks alarmingly handsome, calm, resolved, and in submission to the Reality he now faces.

It is rumored that he is ready to accept death penalty before he will plead guilty for a crime he did not commit. He is placing his fate in the hands of Allah.

Nearby, we see the innocent boy on a happier day with a carnation in his lapel. The public has never before been exposed to the image of him with a flower! We learn that this "terrorist" sounds like the kid we wish we could say was our son.

"Immigrated to America at age 8. Was granted refugee asylum and became an naturalized American citizen.

"He got straight A's after his first year of school, became the captain of his wrestling team, and learned to speak English so well, most people thought he was born here. He entered and attended UMass on scholarships.

"After school he volunteered with the "Best Buddies" program, to help kids with Down's Syndrome. He worked as a lifeguard because in his words, 'Helping people brings me joy.' He openly advocated for civil liberties and human rights. No history of violence. No prior convictions."

The most terrifying aspect of this young man's situation is that despite an endless stream of media content vilifying him and his Islamic religion, we the public have never been allowed to hear him say more than "Not Guilty," which he said seven times at his arraignment. Not even his sisters are allowed to sit with him without an FBI officer present in the room. The defense is gagged - prevented from saying publicly that their client is innocent!

Got reasonable doubt?


---


Pakistan





Chaos and political instability greatest threat to country. Sirajul Haq's Comments on Dialogue, Polio renewal and Quaide Azam and Islam.

LAHORE, Dec. 14: Ameer, Jamaat e Islami, Pakistan, Sirajul Haq, has said that internal chaos and political instability were greater threats to the country than the foreign enemies. He was addressing the Ulema, madrissa students and notables attending an all Pakistan declamation contest organized by the Majlis e Sautul Islam, Peshawar, on Sunday.

Sirajul Haq said there was no other way out of the present political crisis except dialogue and the political parties should try to push the things forward with tolerance and cool mind and ensure the success of the Government-PTI talks. He said the political differences could be overcome only through political means and dialogue. If the political parties went on fighting with one another and did not adopt the path of reconciliation, the third force could step in as would bring great harm to the entire country.

He said that the break-up of Pakistan in 1971 was the biggest event of terrorism, and the national leadership must stand united to forestall the repetition of the tragedy. He also urged the religious parties and leaders not to allow their sectarian and factional differences obstruct the establishment of an Islamic, welfare Pakistan.

The JI chief said the US had done great damage to the anti-polio campaign in Pakistan which used its agents like Dr Shakil Afridi to advance its war plans for tracing Osama bin Laden. . He said the Ulema and religious scholars could play a great role in motivating the masses to get their children polio drops.

Sirajul Haq refuted the propaganda by the secular elements that the Quaid e Azam wanted Pakistan to be a secular state, and pointed out the Quaid e Azam had on more than one hundred occasions, clearly stated that the Pakistan would be an Islamic state and the Quran and the Sunnah would be its constitution. He said the JI was determined to build the country an Islamic welfare state in accordance with the Quaid's vision which would be free from exploitation and inequality. He was confident that the masses in the country would inflict a deadly blow to the present system based on exploitation and tyranny.


---


Viewpoint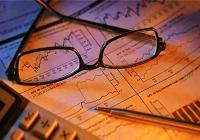 Christians Prepped for Wars on ISIS, Part 1
By Charles E. Carlson

NT urges Pakistani readers not to laugh.

This is a critique of a missionary who claims to have set up 300 churches in Pakistan and is collecting funds. Charles Carlson is a trustworthy friend of New Trend who also wrote against the fabricated story of slavery in Sudan.

[Chuck Carlson gives further insights on this article in our podcast: Missionary Preps Mainline Christians for War on Islam]

Christians in mainline churches are now being targeted by guest speakers from several outside sources that have the effect of promoting new wars on Islamic states, currently, the mysterious ISIS. The most self-serving among these messengers are professing missionaries to Muslim controlled countries, including Pakistan and the African state of Sudan. Among those propagandized and targeted for donations are traditional Lutherans, Methodists, Presbyterians, Evangelical Covenant, and Churches of Christ congregations.

Israel lobbies, Including AIPAC, are also organizing Rabbis from local Jewish synagogues to solicit invitations to speak in local Christian churches to tell Israel's side of its several attacks on, and occupation of Gaza.

Perhaps, most inexplicable is an effort to bend the mainline Christian churches toward Israel by a benevolent organization that provides mainline pastors with costly, free junkets to Israel, with no strings attached. Almost every hour of these tours is said to be smoothly controlled by the Israel Military, which presents its agenda.

For over two decades, Christian Zionist occultists like Pat Robertson, the late Jerry Falwell and John Hagee's Christians United For Israel [founded in 2006], have systematically targeted dispensational teaching churches with anti-Muslim propaganda in the guise of loving Israel. The largest is the Southern Baptist Convention. It, plus the Pentecostal and Assembly of God movements and Independent mega-churches, have become the Israel-first cult's largest supporters. All these Zionist friendly churches have in common the belief that, "the Political State of Israel is the fulfillment of Old Testament prophesy," which invariably leads to the support of US wars against Islamic states, including Iraq, Afghanistan and now the undefined state of ISIS. Mainline churches, in contrast, believe and teach that Jesus is the fulfillment of the Old Testament and that God's plan does not involve politics or real estate. Zionists, including John Hagee, have been all but locked out of the doors of the mainline churches on account of this giant chasm in theology.

Lately, touring Mail-order missionaries have learned to avoid the phraseology that marks them as dispensational, such as remarks about a coming rapture, battle of Armageddon, and end of the world theology. They are increasingly penetrating mainline churches where they raise money for themselves, while painting Islam as a vicious enemy of Christianity. Some traditional churches, spurred by publicized Muslim brutality by ISIS, and hoping to learn what is going on in the Middle East, are beginning to accept both self-promoting Missionaries and Jewish speakers into churches. Congregations are subjected to exaggerated, war incitement, and Muslim vilification, in high-powered fund-raising presentations. Muslims are painted to be brutal slave owners holding Christians. Unwittingly, mainline church leaders, by listening to them, are playing into the hands of American business and military factions that benefit and prosper from each successive war. Jesus called his followers to be "peacemakers," to love one's neighbor, even our enemies.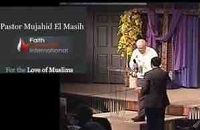 These principles are being sublimated to self-serving, hatred of Islam in some church presentations. Using an alias, "Pastor" Mujhid El Masih speaks on behalf of Voice of the Martyrs.

A case in point is Pastor Mujahid El Masih, who says he lives in Aurora, Colorado and states he is associated with the $40 million Voice of the Martyrs, and was an invited guest for two performances at a Colorado, Church of Christ on Sunday, Nov 23, 2014. He set the tone of mistrust and hatred of Muslims by announcing he was compelled to appear under an alias, and did not allow a video recording (only the audio and his PowerPoint presentation [2]). He suggested that he is a man marked by Islam. In his private session, which the church did not record, but which this writer did, Masih told a story of spotting an Imam from a mosque in Colorado, while flying home. He said he feared and prayed that his plane would not be blown up. The suggestion was, clearly, that this Muslim congregation leader was, possibly, a potential suicide bomber.

Masih told his spellbinding story of persecution as a non-Muslim in Pakistan, 13 1/2 years ago, when he was about 25. He claims to be a naturalized US Citizen, and calls himself "Pastor." According to his own 2013, Mission Report on his own Faith Covenant International, [1] he has started "almost 300 new churches throughout Pakistan"...and "36 families (averaging 6-7 members each) were freed from slavery in the brick factories." The report further claims, presumably during 2013, "12,845, made a decision for Jesus Christ to be their savior...2397 were baptized...9011 experienced physical healing." Masih's claim of faith healing is found in his literature, but is clearly a Pentecostal belief that Masih did not mention at the Colorado, Church of Christ.

The congregation where Masih appeared is primarily a mainline, traditional one. Speakers there do not preach about, or wait for a future "rapture," nor speak of end of the world prophesy and its beliefs, nor do not teach that its pastors and elders have power to heal sick people, though they assert that Jesus and some apostles did. In broad general theology, traditional churches teach that Jesus is already here, and that they are required to take His words seriously and attempt to follow them here and now, which leads to active missions.

Clearly, Masih's focus was on building his mailing list and raising money, which he wrapped around his repeated and bombastic professions of his faith. Pastor Masih claims to have told his story to some 500 churches, making him a very busy fellow. He leveled denunciations at Muslims in general, and he attacked local Denver Muslims specifically. He preached to the assembly in typical Pentecostal style, soliciting "Amen" after many of his most controversial statements. He claimed Jesus personally called him to service in a "loud voice" with instructions, "just as he did to Paul in the New Testament." At the sermon end, Masih solicited a donation and the church helped by taking a special collection for him. Each one present was faced with a decision: should he write a check to Pastor Masih, or does one dare to doubt his story, which is truly miraculous, if true.

A friend asked me later if it is possible to verify Mujahid El Masih's story. Masih operates his mission ten thousand miles away in a place where few have contacts, nor speak the language. How does one verify that he has 300 churches operating in Pakistan and 50 in India, or if one gives $1500.00, as he requested, is there really a family of six or seven brick-making slaves who will, in fact, be freed?

There is no practical way to know if any such charity as his exists in Pakistan. Charity watch organizations only report financial data from federal tax filings, and do not authenticate on-the-ground mission activities. Charity Navigator, does not list Masih's Faith Covenant International, but it does keep track of Voice of Martyrs.

There is but one way to test Masih's mission for truthfulness, and that is by examining his words. Is he telling the truth about the little things? Pastor Mujahid El Masih fails the truth test. Several statements he made about US Muslims and the Qur'an are provably false, or outrageous and flagrant exaggerations. Pastor Masih runs to hyperbole, as do many mail-order missionaries. The more dangerous Muslims can be made to look, the more exciting their missions become. Let us look at a few bold statements Masih made about two verses he claimed to be from the Qur'an that were displayed on the screen in Arabic, which he translated to English. The passages he displayed were titled Surah 9:29 and Surah 98:6, both from the Qur'an. Masih spoke, translating as follows: "the Qur'an promises those who die in Jihad will be rewarded with 72 virgins for wives in paradise."

However, in this author's Arabic and English Qur'an, as well as, in the searchable, online Noble Qur'an, neither of the displayed Arabic text say anything about jihad, Paradise or "72 virgins." Furthermore, a search of the online Qur'an brings up a few sites that mention "virgins" but none remotely like the context Mr. Masih quoted as a reward for killing. It would seem he simply depended on no one present being able to read Arabic and he told us what he wanted the Arabic text to read.

Masih's next statement, alleged to be on the screen in Arabic was: "Murder the Christians and Jews and keep them in (unintelligible)...Christians and Jews are animals."

But nothing close to this is found in the English version of either Qur'an texts displayed on the screen. Surah 9: 29: comes closest, translated to English, reads: "Fight against those who:

believe not in Allah,


nor in the Last Day,


nor forbid that which has been forbidden by Allah and His Messenger


and those who acknowledge not the religion of truth (i.e. Islam) among the people of the Scripture (Jews and Christians), until they pay the Jizyah with willing submission, and feel themselves subdued."

This may not sound like religious freedom to us, but it is a far cry from ordering Muslims today to "Murder the Christians and Jews." At best, Pastor Masih grossly exaggerated.

What is Surah 98:6? It is generally about spiritual death, punishment and rewards from God, (the Arab word for God being "Allah.") Para (6) reads in English in the searchable Noble Quran: "Those who disbelieve among the people of the book and among the polytheists will be in hellfire to dwell there for aye, for they are the worst of creatures." Para:7 those who have faith and do righteous deeds they are the best of creature."

Thus, the Qur'an says non-believers will go to hell, much as many Christians claim. These verses are reminiscent of the sheep and goats parable in Matthew 25 of our own New Testament. But it does not say Christians are to be "murdered" as Pastor Masih claimed.

Masih's written appeal for cash for "slave redemptions" is all too familiar and has been in the past shown to be a major fraud in Sudan at the very time when Mujahid El Masih says he was first associated with Voice of Martyrs 13 1/2 years ago. The story of the slave repatriation was enormously profitable for certain missions and churches and was first exposed in our own 1999 edition, Missionaries, Mercenaries, Missiles and Money.

Masih made several aggressive and dubious statements about local Muslims in his pre-sermon, closed session with the Colorado Church of Christ bible study group. Pastor Masih's website is named For Love Of Muslims, and he repeatedly proclaims how much he loves Muslims, while interspersing statements about Islam, which included each of the following:

*Masih stated that the Parker, Colorado Mosque (the largest mosque in Denver) "operates a Al-Qaeda cell within".

Since Al-Qaeda is on the official FBI Terrorist organization list, and Masih says he is a US citizen, he should be obligated to report it to the FBI, if true. The FBI maintains a website soliciting tips about terrorism. If the mosque does not have such a cell, his public statement is un-Christ-like, and probably slanderous and legally actionable.

*Masih asserted decisively that: Mohamed was a "pedophile" because he "married his 2nd wife when she was six years old." He suggests modern Muslims are trained to think this is OK, thus making them a danger to children. Masih simply states the prophet of a billion Muslims is a sex criminal based on an ugly and indecent assumption.

*Masih stated that President Obama is a Muslim (has "seven Muslims on his personal staff, with himself that makes eight"). This politically charged, and reckless statement has been a common, never supported, internet rumor for years.

*Masih stated the Ohio election (did not say which one) used flip software to steal votes, suggesting President Obama was elected by fraud. Does Masih have hard and fast proof, or is this a reckless statement he thought would be politically popular in a Church of Christ?

*Masih warned those present not to trust "your Muslim friends, they will cut your throat when they get power." I ask, what would Jesus say to this?

*Masih stated, the "Qur'an says Jesus will come back to kill the Jews." He did not say where one can find this statement, and It turns out not to be in the Qur'an. A search of the online Quran for "kill Jews" or "kill Christians" or the like is not found.

Conclusion:

"Pastor" Masih's message about his own mission, while possible, is not believable because his statements about himself and Islam are laced with many untruths. Masih's statements about Muslims, whom he claims to love, are similar to John Hagee's, of Christians United for Israel, who has been filmed praying for war and calling for a preemptive bombing of Iran. [5] The one difference is that Masih's pitch for money omits any significant mention of Israel, either positive or negative. Hagee delivers a similar message but he lauds Israel in every other sentence. Hagee tailors his message to evangelical, dispensational Protestant churches that put Israel on the throne next to Jesus. Hagee accepts "Christian Zionist" as a label. Masih has tailored his message to mainline churches who are not particularly partial to Israel from any misapplied scriptural belief, and probably would not allow Hagee in the parking lot. If Christ followers would observe Jesus' admonition to love others as we love ourselves, they would enjoy more peace of mind and probably would want to make a Muslim a friend.

Part II will discuss: Jewish Rabbi's speech to Christ followers and its impact on peace as well as on the captive people in Gaza.



2014-12-14 Sun 20:49 ct
NewTrendMag.org