NewTrendMag.org News # 1567

[ Click on NEWS for back issues ][ OUR BOOKS ] [ Women in Islam ][ Our America ][ Hadith ][ Kaukab Siddique's khutbas ][ Latest photos. ][ Imam Badi Ali's Thoughts ][ Muslim Political Prisoners ] [ Previous Issue ]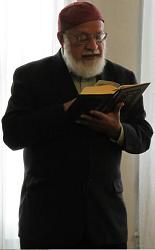 Zulqi'dah 18,1435/September 14, 2014 # 37

---

Please scroll down to articles from Sis. Aisha on the Ray Rice story and from Sis. Karin on the unfolding injustice in Boston.

---

On September 9, a US air strike killed 11 civilians in Kunar province of Afghanistan, including 2 women and 2 children. In late news, last month Taliban captured two key regions of Helmand province after several weeks of fighting with US organized Afghan troops.

---

For horrific news from Syria and Iraq, please scroll to the end. Assad used a sophisticated gas attack to kill the top commander of the salafist Ahrar al-Sham with 28 of his officers.. Also, the mujahideen groups, including one linked to America, have agreed not to fight each other but to focus on toppling Assad. A serious blow for Obama's plans.

---

October 11. National Islamic Shoora of Jamaat al-Muslimeen

Host: Imam Badi Ali
Secretary General: Sis. Ashira Na'im
Ameer: Kaukab Siddique
Adviser: Br. Shamim Siddiqui

Please send issues and problems which you think should be discussed, to: butshikana@gmail.com

---

Our America: Jamaat al-Muslimeen Brooklyn, New York

Br. Abu Talib [photo next] is a shoora member of Jamaat al-Muslimeen who has done more for the Islamic cause in the New York city area than any other individual. He is a grassroots activist and is at almost every rally in New York, be it against war, for political prisoners or opposition to US policies.

Br. Talib, originally from the West Indies, has distributed thousands of copies of New Trend and various left wing magazines during political rallies over the years. He is one of the most well versed persons in issues related to Gaza, Imam Jamil, Shia and Sunni mosques, the horribly unjust JFK case, Lynne Stewart and the Blind Shaikh, Cuba and many others.He is shocked to see that Muslims from the well funded mosques do not come to the rallies which are often dominated by the Left and Black nationalist/Pan Africanists.

InshaAllah we hope to see him at the forthcoming Jamaat shoora meeting.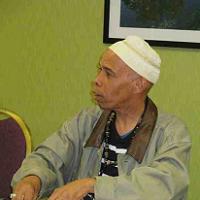 Photo of Br. Abu Talib courtesy Nadrat Siddique at the anti-Imperialist conference of the Jamaat.


---

Our America: Baltimore, Maryland.
Photos of Br. Kashif Muhammad and his wife who were attacked in Baltimore.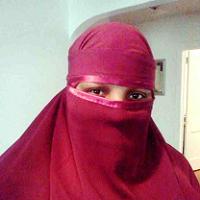 September 10: Following the ongoing propaganda against the Islamic State [IS] round the clock on TV, Br. Kashif Muhammad, a local imam in Baltimore, Maryland was attacked in the Russell street area by three White men with guns. Their front man seemed to be begging for charity but when Br. Kashif rolled down his car window, one put a gun in his face and the other two piled on. He was told with various racial slurs, we know you are a Muslim and we'll kill you, and they ran off with his wallet in which there were more than a hundred dollars.

Eatlier on Hilton street, Br. Kashif's wife, who is a niqabi, was attacked by gangsters who threw various things at her including a beer bottle which burst sprinkling her with glass shreds. Fortunately the projectiles all missed.

Also, the latest news, September 12, is that a Muslim store which has flourished on Saratoga street [downtown] for many years was raided by police who took away most of the goods in the shop on the pretext of illegal sales.

---

Guidance from Imam Badi Ali [North Carolina]
Optimism is an important Islamic Virtue.


One of the most astonishing aspects of the life of Muhammad, pbuh, as can be seen in sahih hadith, is his optimism. He was sure that Allah will guard him and help him.


Islamic optmism is to accept fate.


Optimism is to trust Allah and rely on Him.


Optimism to say ALHAMDULILLAH [praise be to Allah] as essential to his thinking.


Optimism provides us two good choices: The foundation of Courage and the fruit of Faith.


Optimism turns negative to positive.


Optimism is the one who invented the car: the pessimist is the one who thinks it will crash.


Pessimist thinks of the bad weather and the storms and tornadoes it might bring. The optimist thinks of the bright sun coming inevitably in the new day.


Optimist is the one who serves others, looking forward to the reward from Allah.


Optimist looks at the best side of things and looks for the positive even when the positive is the exception.
---

Latest khutba Opposing War against Islam.
Intense Media Blitz Against Islamic Caliphate Creating Dangers for US Muslims.

On September 12, Br. Kaukab Siddique gave his latest khutba in central Baltimore, Maryland. Du'a was made for a Pakistani brother who has had hip replacement in hospital and for an African American sister who is in remission from cancer. It's a small masjid so the main points are given here for nationwide circulation.

Text: "It would not be reasonable in me if I did not serve Him Who created me, and to Whom ye shall (all) be brought back." [The Qur'an 36:22]


Serious disinfornation and propaganda is going on 24/7 against the Islamic caliphate [IS]. The Zionist media are in high gear as never before.


Muslims should beware that this is a time of crisis and we should be DISCIPLINED, PREPARED and AWARE. Watch what the Zionists are saying on the powerful corporate media they control.


It is an all out hate campaign against Islam, particularly on FOX TV and CNN.


Blow back from this hate campaign is that two Muslims, including a niqabi sister and an imam, have already been attacked. There may be others we don't know about.


Remember that this Zionist campaign is meant to create justification for bombing the Islamic caliphate.


The media are spouting outright lies, including rhe claim that Dawlah Islamia [IS] has slaughtered Christians.


There is no evidence provided for this irresponsible incitement against Muslims. Where are the photos? The whole story is based on gossip from a Franciscan priest who has not even been named.


Then the government claims that IS wants to kill all the Yazeedis in Iraq. Again it is an outright lie. No evidence has been offered. Those who accuse have the responsibility to provide evidence.


Is war to be carried out because two journalists were beheaded. We should oppose such brutal acts but the problem is that the White House has ignored the MURDER of NEARLY 500 CHILDREN OF GAZA by the Jews of Israeli armed, funded and supported by Obama.


The President cannot even mention our children but he wants to go to war over two journalists.


The Qur'an has warned us to be cautious about news brought by wrong doers, fussaq,. Beware and do not give credence to the slanders and abusr being dished out by the Zionist media.


It took days and weeks of round the clock protests in Ferguson, Missouri, and other cities to get the attorney general Holder to visit. Ferguson. Everyone could see the body of the African American youth, Brown, shot down like a dog, in broad daylight, lying on the street, caught on camera.


Even till today there is no justice for the murder in Ferguson and in many other cities.


Dear Muslims, we must defeat the Zionist propaganda. Always remember what these Jews of Zion and the imperialists think of Muslims.



If Muslims pray, fast, give zakat and go for Hajj, they are labeled as"fundamentalists" by the oppressors.


If Muslims demonstrate and rally against invasion, aggression and bombing, they are called "extremists."


If the Muslims pick up arms to fight the armadas of the oppressors, they are smeared as "terrorists."




Think of the Muslims only in the terminology of the Qur'an: They are believers, mujahideen, saliheen, shuhada.

Make du'a for the Islamic battle formations facing the crusaders in Muslim countries.

---

Pakistan
Catastrophic Floods:
Jamaate Islami Pakistan calls for national unity to help the flood affected.

LAHORE, Sep. 9; Ameer, Jamaat e Islami, Pakistan, Sirajul Haq, has said that the widespread destruction caused by the rains and floods called for complete national unity and all out efforts for the help and rehabilitation of the affected millions.

In a statement here on Tuesday, he said that vast areas had come under rain and flood waters all over the country, crops worth billion and thousands of cattle head had been washed away by the flood water causing huge losses to the farmers.

The JI chief said that even after the flood waters in the affected areas had receded, the relief activities must continue. Therefore, the welfare and relief bodies should come forward for the help of the rain/flood affected millions.

Sirajul Haq also directed the JI workers and volunteers of the Al-Khidmat Foundation to suspend all other activities and reach out to their flood hit brethren for every possible help. He said that relief camps should be set up with medical facilities for the sick.

The JI chief would visit the flood affected areas of Jhang tomorrow, September ten to oversee the relief activities of the JI and the AlKhidmat Foundation.

Political Jirga suspends activities to help flood hit

LAHORE, Sep. 9: The political Jirga striving for the peaceful solution of the situation in Islamabad has suspended its activities in view of the vast destruction caused by the heavy rains/ flood in the Punjab and Azad Kashmir and full attention was being given to the relief and rehabilitation of the affected people, Secretary General, Jamaat e Islami, Liaqat Baloch, said on Tuesday.

He said that millions of people had been affected due to rain and flood while property, crops and cattle head worth billions had been washed away.

He said this was the time to forget political differences and protests and step forward for the help of the affected masses.

Liaqat Baloch said that the government had not prepared any strategy to store the surplus rain water nor there was proper arrangement for the cleaning of the canals and nullahs. Similarly, unlawful encroachments had been made around the canals with the connivance of the concerned departments and in the river beds causing obstruction in the natural flow of the waters.

Rulers should understand Indian designs

LAHORE, Sep. 9; Jamaat e islami's deputy chief, Hafiz Muhammad Idrees, has said that India's sudden release of flood waters should be an eye opener for the Pakistani rulers who were crazy for friendship with the neighbouring country.

He was talking to the flood affected people on Tuesday.

Hafiz Muhammad Idrees said that the rulers in Islamabad were making frantic efforts to befriend India to expand their personal trade and business, where Indian Prime Minister Naridera Modi was sparing no occasion to spit venom against this country. Therefore, this was high time for the rulers too .

Review their policies. Normal ties with India were not possible unless the issues of Kashmir and river waters were resolved, he added.

The JI deputy chief said that JI and the Al-Khidmat Foundation were practically carrying out the relief work in the flood and rain hit areas while the rulers were simply interested in the photo sessions. Besides, he said, the flood affected masses had genuine complaints that the rulers in Islamabad had shut their eyes to the anti Pakistan activities of India that had built dams on the Pakistani rivers and deprived this country of its lawful water share. On the other hand, during monsoons, India released huge quantity of river water without informing this country and caused floods and destruction in Pakistan.

---

President Obama's ISIS speech: September 10, 2014

What the US wants to do to the Islamic Caliphate: Degrade and Destroy

Tactics offered by Obama:

Bombing Islamic forces in Iraq.


Extending the bombing to Islamic Caliphate forces in Syria.


Implied targeting of Islamic state leaders, particularly Abu Bakr al-Baghdadi.


Use of Special Forces in support of the regime in Baghdad.


Arms and support for Kurdish Peshmarga fighters.


Another 475 US troops going to Iraq, bringing the total to almost 1500


Strategy Offered by Obama:

Work within Sunni tribes to turn them against ISIS.


Arm the pro-US branch of the Syrian opposition known as the FSA.


Bring the Arab rulers unitedly to oppose ISIS, to cut off funds for ISIS and to stop the flow of Islamic volunteers moving to Syria to help the Caliphate. Obama is sure of strong support from Saudi rulers of Arabia, Kuwait, Bahrain and UAE [with covert help from Egypt]. [Turkey refused to sign the joint statement against ISIS. Thnk you Mr. Erdogan.]


Military support from France and UK.
---
Why the US Offensive against ISIS will be opposed by Muslims.
Obama's concern for two American journalists beheaded by ISIS is measured by Muslims against 2300 covilians killed by Israel in Gaza, including about 500 children, plus about 5000 wounded. US made jet fighters, heavy artillery, tanks and helicopters were used against Gaza.

Obama has not recognized the brutal slaughter of even ONE child by his Jewish ally.


The mass murder of more than 180,000 Muslim civilians by the Bashar Assad regime over three and a half years evoked no sorrow from Obama. NOT ONE MUSLIM death has been recognized on the corporate US media as a person.

More than 11,000 Syrian children have been TORTURED to DEATH by the Assad regime. Again no Obama response. Tens of thousands of Muslim women have been raped by Alawite Shia militias under Assad. Again no Obama response. [Figures conservatively estimated by the UN and Human Rights organizations.]


Assad crossed Obama's red line by using chemical warfare killing 1500 civilians in the Islamic areas around Damascus.


Islamic Caliphate is part of the religion of Islam. By announcing the Caliphate Abu Bakr Baghdadi changed history. Although flawed, this Caliphate does resonate with all Muslims. An open war against the Caliphate is a challenge to Islam.
---
War time Propaganda has Failed:
Zionist media claimed ISIS was slaughtering Christians. It was disinformation. Not one Christian has been shown killed by the media.


Similar was the claim that ISIS is killing Yazeedis. Again no evidence. A few hundred, NOT THOUSANDS, of Yazeedis climbed a hilly area to escape Iraqi regime bombing. Within 24 hours they got relief from the US, and this story turned out to be fake.


ISIS has killed several hundred Syrian regime troops as well as scores of Iraqi Shias working for Baghdad's intelligence. The crimes of these two Shi'ite regimes are enormous.
---

Our America: Guilt by association in Boston Bombing Case.
Federal Witness Paid $66K to Incriminate Stephen Silva [Eritrean Immigrant]

by Sis. Karin Friedemann

According to court records filed Wednesday, September 10, 2014, an unnamed cooperating witness was paid more than $66,000 for his assistance in creating a federal case against Stephen Silva, 21, an immigrant from Eritrea. Silva is charged with distribution of heroin and possession of an unregistered firearm "linked to" the shooting of MIT police officer Sean Collier shortly after the Boston Marathon bombings.

Silva's long time girlfriend Aisha told New Trend that "all of these charges against him ARE RIDICULOUS and untrue. He should not be punished just because him and Jahar went to the same high school. They are individuals and should take responsibility for their own actions. THERE SHOULD NOT BE GUILT BY ASSOCIATION.

"I know for a fact what the media is reporting is UNTRUE and not the real Stephen. Therefore, I will stand by Stephen's side through this," she insisted.

Stephen Silva, who was arrested in November 2013 but not charged until July 15, 2014, pled "Not Guilty" in front of weeping onlookers as he was arraigned last month in federal court in Boston. His twin brother with a similar name, Steven Silva, who converted to Islam at age 16, also attended Cambridge Rindge and Latin high school along with accused Boston bomber Dzhokhar Tsarnaev. He knew Dias Kadyrbayev and Azamat Tazhayakov at UMass Dartmouth, who are charged in federal court with interfering with the bombing investigation, and Robel Phillipos, who is charged with lying to investigators. Like all Jahar's friends, Silva has not been charged with knowing anything about the bombings. So why is testimony against him so important??

"The witness has received approximately $66,000 from the government for the witness's involvement in the Silva case and other investigations. The total includes payments for services, expenses, and relocation costs, as well as vehicle fines," Milton Valencia reports in the Globe.

"At one point, when the witness first began cooperating, he was pulled over for speeding in New Hampshire and had a suspended driver's license. A state trooper assigned to an FBI task force advised the New Hampshire officer of the witness's cooperation. Authorities in New Hampshire towed the witness's car but did not cite him. The FBI task force subsequently helped the witness obtain a license allowing him to drive at certain times.

"At one point, the FBI paid an outstanding fine that the witness had with a prior landlord, so that the witness could obtain Section 8 housing.

"During the time the witness was cooperating with the FBI, he was arrested for failing to pay a civil fine for child support. A Bureau of Alcohol, Tobacco and Firearms agent called a state Department of Revenue attorney asking for the witness's release, but the department refused.

"The government has also helped the witness and his family relocate, and has indicated it will provide further assistance to ensure the safety of the witness and his family. The government has refused to identify the witness at this time out of fear that it would "put [the witness's] safety and the safety of its family in jeopardy."

The paid, confidential witness is cooperating in the drug investigation against Silva, whose friends were all shocked by the federal charges because he was only known to smoke marijuana, he didn't do heroin. No one knew him to have a gun.

Prosecutors say Silva possessed a Ruger P95 9mm pistol, with a scratched out serial number, in February 2013.

A gun of that same make and model was recovered in a Watertown neighborhood on the early morning of April 19, 2013, after police exchanged gunfire with Tamerlan Tsarnaev, Dzhokhar's older brother. Federal authorities claim that Silva's gun is "related to" or "similar to" the gun used in the Collier shooting but have not said how they are linked.

"Whilst the charges against him are related to possession of an illegal firearm and drug dealing it was widely reported, (although seemingly unsubstantiated), that Stephen provided the gun with which one of the Tsarnaev brothers allegedly killed Officer Collier. The occurrence of these rumors, leaks or whatever they might be could be thought to cast doubt on the validity of the case and indeed the charges against Stephen Silva. Is he simply being used to aid the government in the conviction of Dzhokhar Tsarnaev?" writes jane24 on firedoglake.com.

"The Ruger pistol which was allegedly used by Tamerlan Tsarnaev during the Watertown shootout on 18th/19th April, 2013 was said to have been recovered at the scene. If this was the case, one would have cause to wonder when exactly Stephen Silva is alleged to have been in possession of this weapon? Earlier this year there were some media reports that this weapon had been traced to a drug dealer in Maine."

Silva, 21, of Cambridge, who is being held without bail, was called before "a federal grand jury over a year ago in connection with another matter and invoked his Fifth Amendment rights," reads the court document filed Wednesday.

"Are things as they might first appear in the case of Stephen Silva? Or, could it be that this individual finds himself facing criminal charges and incarceration because he is yet another who has failed to cooperate with the FBI? As far as we are aware, the FBI has seemingly little evidence to tie either of the Tsarnaev brothers to the murder of Officer Collier. Could it be that they need a witness for the prosecution in the case of Dzhokhar Tsarnaev? If this was the case, how far would the FBI be prepared to go in order to attain that witness?" asks jane24.

Silva was studying political science, and planned to go to law school and become a public defender. His friends cannot believe he would ever say something to the police as absurd as what the New York Daily News reported that he said, "I smoke weed because my best friend was the bomber."


---

Our America: Fallout from the Ray Rice Story
Domestic Violence and Shady Prosecutors
by Sis. Aisha [Jamaat al-Muslimeen New York]

New York City - September 8, 2014 is when the Atlantic City Prosecutor James P. McClain's office decided to publicly release the elevator video of former NFL Player Ray Rice slugging his wife Janay Rice in a domestic altercation. They were both scrapping with each other before it reached that horrible end with Janay being knocked unconscious. However, there is no permission given for a man or a woman to assault each other EVER in Islam. A Hadith states that if you even feel the need to hit your wife then, you should leave her. I am sure that goes for women, too. You can't choose your relatives but, you should at least be able to choose someone you can live in peace with in your own home. Since some American men are taught not to hit a woman back, some women take advantage by beating up on their boyfriends or husbands with the belief that these men won't report it or hit back. I have witnessed it.

The videotape of Ray Rice dragging his unconscious wife off of the elevator was disturbing enough. The NFL 2-game suspension was a very light punishment. However, no one needed to see the actual video of the punch. Rice was already humiliated. The video shows Janay hitting him first outside of the elevator. It is for this reason that I believe that both Ray Rice and his wife were engaged in a toxic relationship where they were both culpable, at times. The White media is going to take the opportunity to further humiliate and drag Ray Rice down. They will take the opportunity to do this while White entertainers like Charlie Sheen, who has broken women's noses, shot and tried to stab them, gets a pass to earn a living in Hollywood! The only reason why Sheen was booted from his amoral Two and A Half Men Show is because he outed Chuck Lorre as a Jew!

The fact is that the prosecutor's office took into consideration that Ray Rice was a first time offender although, Janay may differ on that account. The prosecutor's office released the second video of the punch to TMZ.com to further embarrass Rice and his family. Now, Rice is a pariah. Yet, it was the prosecutor's office who gave Rice the punishment of ONLY probation and taking anger management classes. Had the NFL suspended Rice for the season, in the first place, I don't think that the outcry against the NFL and its mishandling of this case would be so vitriolic. This may be another reason why the prosecutor's office released the punch video publicly - to embarrass the NFL for giving such a light punishment, initially.

Ironically, the Atlantic City Prosecutor's office is receiving flack for giving Rice such a lenient deal! Now, Ray Rice is jobless because his Baltimore Ravens contract was nullified. He was due to make $4 million for the next 4 years. Plus, the NFL suspended him indefinitely. However, NFL Commissioner, Roger Goodell, stated that any player found guilty in domestic violence altercations will be suspended 6 games and if found guilty in a second case then, they are banned for life! This new, harsher punishment was given after public outcry over the first video. However, why is Ray Rice jobless and banned indefinitely? This not the NFL's policy and where is the NFL Player's Association to defend Rice?

This is White America's overreaction to the verdict in the O.J. Simpson case all over again. Now, Zionist Senator Richard Blumenthal wants a probe into any prosecutorial misconduct in the Ray Rice case. Senator Blumenthal wants to know why Ray Rice served no jail time in a felony assault case. This type of investigation is never requested or conducted when rapist and killer cops, once again, are acquitted of all charges in spite of overwhelming evidence against them! These prosecutors routinely put together weak cases against cops to ensure acquittal, with the judges' help. No inquiry request, however.

Whether the man or woman is the lone aggressor or both like to beat up on each other, there is no place in a civilized society for these kinds of toxic relationships! However, the public outcry, especially, from politicians, is hypocritical since many women who do defend themselves against their tormentors wind up serving serious jail time. These prosecutors are not here to protect a woman's honor by any means!

Note: James P. McClain was an assistant prosecutor at the same time and office that went after young Muslimah, Haila Gabr, who was raped by a 60 year old man in Atlantic City. She killed him during her rape but, was detained from 1996 to 2007 when she was paroled.

---

War News
Breaking News: Iraq

September 13: Islamic State [IS] fighters using mortars set ablaze a crude oil storage tank at the oil refinery in Beiji. The fire seen from several miles is expected to rage for several days. [Bloomberg News]

Iranian troops and Shi'ite militia trained and armed by Iran have taken over the Sulaiman Baig area. The Shi'ites have set sevderal villages in the area of fire with casualties.

BBC reports that large numbers of Iranian troops are controlling the area of Suleman Baig.

Shi'ite militias in the Amerli area have been attacking Sunni villages in the srounding areas with heavy casualties. Shia commanders denying the report but will not let journalists into the area.

US air strikes have prevent Islamic fighters [IS] from taking over Mosul Dam and Haditha Dam though the fighters are still in the nearby area. [US air strikes now number 160 and have destroyed more than a dozen IS vehicles [captured from US backed troops by IS].[Reuters, AP]

Breaking News: Syria

September 13. According to an IS video a British AID worker, Haines, has been beheaded in retaliation for British weaponry being supplied to Peshmarga fighters in Iraq. PM Cameron termed it an act of pure evil.

September 13: From AFP: In the Hajr al-Aswad area just outside Damascus, various Islamic groups, including ISIS and al-Nusra signed an agreement not to fight or oppose reach other but concentrate on toppling Bashar Assad. The groups include a major fighting force connected to the FSA which is friendly to the US. Even the FSA is indicating that it will not join the US plan to fight IS. [A major blow for President Obama's strategy -- editor New Trend.]

September 13: Assad's forces launched an offensive in Hama province which captured the village of Halfaya and is now advancing on the village of Kfar Zeita. Numerous air strikes are reported. [AP] The purpose is to provide security to Alawite, Ismaili and Christian populations in the area which have supported Assad throughout his regime.

Iranian troops are fighting in support of Assad in Hama province.

September 13: Al-Nusra and other Islamic groups captured several villages in Quneitra province, putting 80% of the region under Islamic control.

September 10-12: Assad's air force bombed 6 civilian areas across Syria killing a number of civilians.

Assad's Gas attack on mujahideen leaders' stronghold.

September 9: Ram Hamdan, Idlib province. Assad's agents managed to carry out a gas attack on a Salafi fighting group, Ahrar al-Sham, killing its top commander, Hasan Abboud, and a whole group of commanders up to at least 28.

"Abu Baraa, a member of a rebel group allied to Ahrar al-Sham, told the Reuters news agency that a doctor who had examined the bodies said there was little visible sign of external injuries.

The doctor saw bodies with frothing at the mouth and fluid coming from the eyes and noses, Abu Baraa said, adding: "This was a highly sophisticated attack in a location that was very secure."



2014-09-14 Sun 12:46:01 cdt
NewTrendMag.org