NewTrendMag.org News # 1479

[ Click on NEWS for back issues ][ OUR BOOKS ][ Previous Issue ]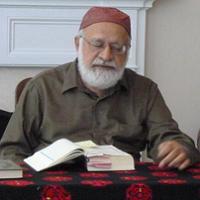 Safar 29, 1434/ January 12, 2013 # 2

---

Breaking News:
January 11: Syria: Islamic forces of al-Nusrah [al-Qaida] and Islamic Vanguard captured Assad's major air base, Taftanaz, after three days of intense fighting. Many of Assad's troops were killed, while many fled in 40 helicopters. Twenty other helicopters were destroyed on the ground. A complete weapons depot was captured by the Islamics.
Iranian revolutionary guards who had entered Syria to help Assad were captured by the Islamics. They are so precious that Iran persuaded Assad to release 2000 plus Muslim prisoners including women and children held by the tyrant, in exchange for the Iranians.
American ships have withdrawn from the Syrian coast and the Russian warships have come in. Looks like the West has given up its ideas of helping the Syrian people. The Islamics are winning and that has nixed western plans.

---

Breaking News #2: Three strange happenings.
January 10: Pakistan.

Huge explosions rocked a high class snookers club in Quetta. As rescuers gathered, they were hit by another explosion. At least 81 people were killed, mostly Shi'ites. Also in Quetta, bombs hit a police force killing 8 officers and wounding others. A sectarian Sunni group Lashkare Jhangvi has take responsibility. In Swat, 18 members of Tablighi jamaat were killed in a bomb explosion. It is difficult to figure out why anyone would attack a totally non-political pietistic group of upper class Pakistanis.


On the Kashmir front, Pakistani and Indian military forces raided each other four times over a week. Two Pakistani and two Indian troops were killed. These clashes are a cover for something the military is planning.


A person named Tahirul Qadri is planning a mass march on Islamabad on January 14. Suddenly two of his support groups, MQM and the government of PPP withdrew their support. It appears to be a move to stop Jamaate Islami from peaceful change in Pakistan.

---

Not so strange:
January 12: Again in Quetta, gunmen attacked the center for transmission of supplies to NATO forces in Afghanistan. Five NATO bound trucks went up in flames and two drivers were killed. Pakistan's regime supplies NATO and makes money off the supllies.

---

Khutba in Greensboro, North Carolina
It is time for Self-Evaluation: New Year or a Lost Year?

Imam Badi Ali, National Shoora leader of Jamaat al-Muslimeen and a leading Palestinian analyst in Muslim America, gave the Juma' Khutba at the Islamic Center of the Triad, Greensboro, on January 11. Here are his main points. Please distribute widely.

Texts: "Surely in the alternation of the Night and the Day and in ALL that Allah has created, in the heavens and the earth, are signs for those who fear Him." [The Qur'an 10:6]

Time is passing by and we are accountable for our deeds. It's like being on a moving train. We think things are moving but it is time that is moving.


Islamically we are obligated to follow the Hifri calendar. According to Hadith narrations, the calendar of Islam starts from the movement, not from the life or death of the Prophet, pbuh.


We have to go to the Hijri calendar for our two annual celebrations, the Eidain and for Ramadan.


By following the movement of the crescent, we follow the sunnah of the Prophet, pbuh, and of the Khulafa Rashideen.


Unfortunately, our Ummah is changing. Many of us celebrate thesecular New Year of the West and we have moved from Friday to Saturday as our day.


The changing seasons show that time is passing us by. Why do we not weep instead of celebraating? Are we seeking acceptance by Allah or not?


Why do we make New Year resolutions? We can make new resolutions to follow Allah every month, ever week. We don't need to wait for the new western year.


Muslim scholars have warned us that New Year celebrations are unIslamic. Even Christmas is mistimed. The Qur'an indicates that Jesus, pbuh, was born in the summer, not in the winter.


Evaluate yourself before you areevaluated.


Umar al-Khattab, r.a., said: Yesterday is not yours. It has vanished. Tomorrow you may not see. Today is yours. Work on it to make it good.


Hadithe Muhammad, pbuh, says: Take care of your youth before you are old, of your health before you get sick, of your wealth before you reach poverty, of your time before you get too busy and of your life before death.


Islam looks at time as a source of worship. Card playng, entertainment, unnecessary socializing is a waste of time.

Ali, r.a., has said that waste of time is a form of ungratefulness for what Allah has given us.


We should live like strangers in this world, Prophet Muhammad, pbuh, taught us. He also taught that we should be as travellers. Other than doing good deeds which become a source of ongoing sadaqa for us, don't get too bogged down in the world.


Be like a bird which moves on. This world is vanishing. Prepare for the Hereafter.

---

Khutba in Baltimore, Maryland.
All Children should be cherished. Why only the children of Newtown? Why Obama's Drones. Why not Chicago? Repent. Seek Forgiveness.

On January 11, 2013, Br. Kaukab Siddique, Ameer of Jamaat al-Muslimeen, gave the Juma' Khutba in Baltimore, Maryland. DVDs of Dr. Wilmer Leon's lecture at Lincoln University on the duties of African Americans to the oppressed people were distributed after prayers. New Trend article about the close ties of Ali, r.a., and Umar, r.a. were also distributed to rebut sectarianism. Here are the main points of Br. Siddique's Khutba.

Text: "He [Allah] is the one who accepts repentance from His servants anf forgives sins: and He knows all that you do." [The Qur'an 42: 25]


The name of Allah, al-Ghafoor, the Most Forgiving, is mentioned 70 times in the Qur'an.


To deal with our past and the evil we have done or what keeps hurting us from our past, be remorseful Pray Isha and then tahajjud. Cry out to Allah that I am sad.


Weep, feel the sorrow and the shame, and then pray to Allah for forgiveness. Do this when you are ALONE with Allah.


Ghafoor is from the verb Ghafara, to cover, to hide, to excuse, to pardon, to remit, to forgive. This what Allah does for us when we seek His Forgiveness.


Terrible crimes are being committed in America which are the manifestations of hidden evil, of the evil which has permeated this country.


The shooting of children in Newtown and the mass murders in Aurora are only the tip of the iceberg of evil.


The media have tried to use the suffering of children to further the political aims of their parties. This media hype is a shameful form of exploitation of human suffering.


Day after day, 24/7, the media are churning out stories about Newtown. We should be cherishing ALL children.


The Prophet, pbuh, has taught that all childfen are born in the fitra, natural purity and innocence, Allah gives them. Their parents make them Christians or Jews.


Why the focus on Newtown when many more children and youths have been killed in Chicago? It has become such an exclusive coverage of the children of the rich, the high sociey, the Jews, that it seems the children of Chicago are not suffering.


Because the children of Chicago are poor and Black, they are to be ignored although they livenin Obama's stronghold?


Look at the death and destruction of Muslim children and their families in Pakistan, Yemen, Somalia
by US drones. Is it okay to kill people who live in mud huts, just because they oppose US imperialism?


It is reported thatn Obama personally orders these drone strikes which have killed many children. Do Muslim childfen don't count as "children." Is it okay to destroy their homes and mosques and schools?


Allah Alone is the superpower. Repent. Seek forgiveness.


Pray for the unity of the Muslims of America on the Qur'an and the authentic Hadith.

---

Our America
Woman killed "Muslim" who was Hindu: Treated like a "disturbed" person:
Muslims Momin Khwaja [Canada], Ziyad Yaghi [ FreeZiyadYaghi.info ] given long sentences for Thought Crimes
by Sis. Aisha [Jamaat al-Muslimeen, New York City.]

On Thursday, December 27, 2012, Erica Menendez, 31, pushed Sunando Sen, an Indian immigrant into an oncoming #7 train, in Queens, NY. It only took a few seconds. Witnesses stated that Menendez seemed to be following Sen and as he stepped out to see if a train was coming, Menedez took her opportunity and shoved him in front of the oncoming train. She was also seen pacing the subway platform and mumbling to herself.

Saturday, December 29, 2012, she was arrested. She reportedly stated that she shoved Sunando Sen into an oncoming train because she hates Hindus and Muslims. This is her quote, courtesy of ABCNews, "pushed a Muslim off the train tracks because I hate Hindus and Muslims ever since 2001 when they put down the twin towers I've been beating them up." This is the latest in a series of anti-Muslim Hate crimes in New York City.

She has already been charged with murder but., she may be sent to a psychiatric facility for the criminally insane where she can paint all day and get three square meals, as opposed to doing any real hard time in prison. Many of these people are declared sane and it is determined to be safe to release into society, as long as they take their medication. Guess what happens when they stop taking their medication?

---

The Shadowy world of UAE: $7 Billion of Egypt hidden there. 11 who questioned were Arrested.
Akhbar al-Yom. January 8, 2013. Cairo

The 11 Egyptians arrested by United Arab Emirates authorities on charges of forming an illegal organization were not arrested because of Muslim Brotherhood ties, but because they revealed that late Egyptian intelligence chief Omar Suleiman had US$7 billion in Emirati banks and demanded they be returned to Egypt, a former MP from the Freedom and Justice Party told state-run news website Akhbar Masr.
Gamal Heshmat, the former MP, said the UAE was not following the law as no charges have been brought against the 11 detainees. Heshmat said the Brotherhood does not "export" ideas to other countries, as it is often accused of doing.
The arrests attempted to defy the Muslim Brotherhood, Heshmat said, adding that there is no real evidence against the detainees. Heshmat also did not provide any evidence of the allegations against Suleiman. Egyptian authorities did not bring any criminal charges against Suleiman for siphoning money abroad while he was alive.
Early this month, UAE news reports said authorities arrested an Egyptian cell affiliated with the Brotherhood that allegedly sought to draft Egyptians in a plot against the ruling Emirate regime. The Brotherhood has denied these allegations.
Suleiman, who briefly served as vice president under Hosni Mubarak, died in a US hospital in July.

---

December 20, 2012
US To Supply Israel With 5,000 'Bunker Buster' Bombs
Business Insider
http://www.businessinsider.com/the-us-sale-of-5000-bunker-buter-bombs-to-israel-israel-bunker-busters-in-exchange-for-no-striking-iran-2012-12
In March President Barack Obama reportedly offered Israel bunker-buster bombs and other advanced weapons in exchange for a postponing an attack on Iran's nuclear facilities until 2013. At the time the White House denied that any such agreement was proposed or reached. Bunker-busters are essential for an attack on Iran's underground nuclear facilities since they can penetrate Tehran's world renowned reinforced concrete. This week the U.S. Department of Defense notified Congress of a $647 million agreement to provide the Israel Air Force with 10,000 bombs - more than half of which are bunker-busters - along with 6,900 joint direct attack munitions (JDAM) tail kits, which convert unguided free-fall bombs into satellite-guided "smart" weapons.

---

Attacks on Islamic personalities and human rights violations in Bangladesh
Shimul Chaudhury
[Exclusive to New Trend from Dhaka.]

Among the Muslim-majority countries, Bangladesh has the third largest Muslim population. It is one of the poorest, but most potential, Muslim countries. The entire population of the country is now roughly about 160 million, of which about 90% are Muslims. So demographically, it is one of the most important Muslim countries in the world. It has more Muslims than all the gulf countries put together have. However, the country does not feature adequately in the global Muslim consciousness. Sufferings of Bangladeshi Muslims go largely unnoticed. For example, poor Bangladeshis in the border region are being regularly killed by members of the paramilitary Indian Border Security Force (BSF). Perhaps, India-Bangladesh and Israel-Palestine borders the two sites in the world for such killings. However, while deaths of Palestinians by the Israelis in the border region are reported in the regional and international media outlets, those of Bangladeshis by the Indian BSF are barely reported in the international media. Since Bangladeshi media is hugely influenced or patronized by India, covering the border killings by BSF is inadequate even in Bangladesh newspapers.

Like the border killings, there are a number of other issues involving the Muslims of Bangladesh of which the global Muslim community is not aware. For example, in 2010 the current secular fundamentalist government of Sheikh Hasina scrapped the phrase "absolute trust and faith in the Almighty Allah" from the country's constitution and replaced it with "secularity". This constitutional attack on the faith and religious sensitivity of the country's Muslim majority was worse than the physical attacks by the BSF. Hearts of Bangladeshi Muslims bled profusely because of this constitutional change; but the global Muslim community remained largely unconcerned.

There is a big gap in the Bangladesh polity between the ruling elite and the ruled, as the former is largely secularly oriented and the latter, largely devout Muslims. Since political clout belongs to the former, Islamic people in Bangladesh have been regularly discriminated against and even tortured at institutes of higher learning and in prisons for a long time. Their human rights have been flouted and trampled again and again. Assaults on bearded people and on hijab-clad women by the government forces are becoming common in Bangladesh. Madrasha students' higher education and job opportunities are largely restricted. They are not permitted to study some specific subjects at public university which are crucial for them to enter the government sector or the spheres of influence. Conversely, non-Muslims and secularly-oriented Muslims enjoy privileges in educational opportunities and in the job market.

Since the anti-Islamic, secular Awami League party came to power in early 2009, especially after the constitution was amended in 2010, the situation has deteriorated drastically and dramatically. The main target of government oppression is the Jamaat-e-Islami party and its student organization Islami Chhatra Shibir. As mentioned above, in many cases, Jamaat-Shibir people are discriminated against at educational institutions and are denied equal access to employment opportunities. Government and ruling party forces seem to enjoy excessive liberty to beat up Jamaat-Shibir people at campuses and in the street.

Bangladesh Jamaat-e-Islami is the third largest political party in Bangladesh with 10-12 percent public support. Its student organization Bangladesh Islami Chhatra Shibir is arguably the largest and best-organized student group in the country. Jamaat-e-Islami was originally established in British India by the great thinker Sayyid Abul Ala Mawdudi (1903 - 1979) in 1941. Now all South Asian countries have their own chapter of Jamaat-e-Islami. However, Bangladesh Jamaat-Shibir's political path in the country has particularly been thorny. That is largely because of Jamaat's political stance on country's 1971 liberation war.
There was a movement in the then East Pakistan in 1971 to separate Bangladesh from Pakistan. Jamaat was opposed to separating from Pakistan, as it thought that a divided Pakistan would be weak and acutely vulnerable to Indian hegemonic designs. However, Pakistani forces tried to crush the independence movement which caused a civil war. The Pakistani forces committed large-scale atrocities around the country, while some of the freedom fighters also killed many Pakistanis residing in Bangladesh. Thus, through a violent history, Bangladesh was born in 1971. The victors in the 1971 war have been associating Jamaat with all the misdeeds of Pakistani army though its stance on the country's liberation was simply a political one. Jamaat people had nothing to do with the atrocities of the Pakistani army. What is more, Jamaat's public support in Bangladesh is not for its stance on 1971 war, but for what it stands for in the current Bangladesh polity. Needless to say, young men and women of its student groups (Chhatra Shibir for male students and Chhatri Sangstha for female students) are post-1971 generation. On top of all media hypes that tend to continuously discredit Jamaat for its pro-government stance in 1971, the current regime in Bangladesh has added a more dangerous accusation. It has implicated topmost Jamaat leaders for 1971 war crimes.
Actually, the first Prime Minister of Bangladesh Sheikh Mujibur Rahman through an investigation identified 195 war criminals in 1973 and all of them were Pakistani military officers. He introduced the International Crimes (tribunal) Act 1973. The very name of the tribunal suggests that the war criminals were not Bangladeshi. Otherwise, the word 'international' would not be used. However, after diplomatic exchanges between Bangladesh, India and Pakistan, the Bangladesh government decided to follow a "Forgive and Forget" policy. So in April 1974, all Pakistani army officers were freed and forgiven. Later on, the Mujib government accused 752 Bangladeshis of 'collaborating' with the Pakistani army. On 31 December 1975, however, the Bangladesh government invalidated the collaborators law and thus settled the issue once and for all.

Since Jamaat-e-Islami was opposed to the division of Pakistan, in Bangladesh politics the 1971 issue has always been used against it for politically-motivated reasons. However, in the past no one effectively thought of accusing the Jamaat leaders of war crimes. The secularist Awami League party was in power in 1996-2001. At that time, the Awami League regime did not raise the issue of 1971 war crimes. However, when the party came to power in early 2009, it planned to use the settled issue of the 1971 atrocities for political gain and thus to weaken the opposition by victimizing Jamaat leaders.

Since Bangladesh was born, Jamaat people have wholeheartedly accepted it and shown complete loyalty to the country. There is not a single instance to suggest that Jamaat people have desired to re-join Pakistan or to disregard the liberation that Bangladeshi people proudly achieved in 1971. Any independent survey would suggest otherwise and indicate that they are the most law-abiding group in the country. Corruption rate among Jamaat people is next to zero. Two of its senior leaders were in the government in 2001-2006, and not a single case of corruption was found in the administering of their ministerial duties.

However, 39 years after the independence of Bangladesh, in 2010 the current anti-Islamic, secularist government revived the defunct 1973 International Crimes Tribunal (ICT) only to discredit and penalize Jamaat leaders. It started imprisoning topmost Jamaat leaders one after another. It fabricated stories and enticed and forced people to witness against them. Conversely, it threatened and kidnapped defence lawyers and witnesses. The recent leakage of Skype conversations between the Chief Judge of the so-called International Crimes Tribunal and a Brussels-based expatriate Bangladeshi unequivocally reveals the fact that the Tribunal and government of Sheikh Hasina have regularly maintained communication and that the latter wanted the former to convict detained Jamaat leaders and to pass a verdict by a specific time. It also suggests that the judges taught the prosecution witnesses what to say against the defendants.

Bangladeshi prisons are now filled beyond capacity with Jamaat-Shibir men and women. While most topmost Jamaat leaders are languishing in prisons for years with false charges of crimes against humanity, ordinary Jamaat-Shibir leaders and activists are being tortured in the street and are being incarcerated. However, what the Muslim world should worry about most is the fate of the detained topmost Jamaat leaders. Muslims around the world should consider carefully whether they would let more Sayyid Qutbs be executed or not. According to the Turkish scholar and leader Yilmaz Balcin:

"If the political power insists on this wrongful attitude and proceeds with its intention to execute the leaders of the Jamaat-i-Islami Party, the murders committed will be comparable to those committed in the Karbala incident."

---

Our America
The Forgotten Victims of Monster Storm Sandy: The Poor are helped last.
by Sis. Sherry Garris [Virginia]

The community of Rockaways, a neighborhood in Queens, New York has been all but forgotten by the members of Congress when it came to a vote for desperately needed assistance! From day one residents have come together to help each other in any way they could. Sharon Plummer, just two days after Sandy hit, set up a distribution center in the parking lot of a laundromat. Other residents like Rudolph McBeem joined in the efforts by giving out water, baby supplies, toiletries and canned goods helping hundreds of people each day.

YANA (You Are Never Alone), whose "mission was to help people create careers not simply find jobs", opened up just two weeks before the storm. ' "We were helping people get licensing contracts so they can get city contracts, not just construction jobs," said Sal Lipizzo, Rockaway native and YANA founder."For women who are homebound with kids, we were working with them to turn their homes into state-liscensed daycares; they can hire two more people and become business owners instead of having to rely on social services to take care of their needs," says "Sweet" a long time resident of Rockaways.' Now, YANA's volunteers help with cleaning and gutting houses, carrying the elderly downstairs, driving people to medical units and get them off the peninsula for medical treatment if needed.

Two months after Sandy tore thru people are still suffering without heat, hot water or electricity. Housing units on the lower floors are inhabitable due to the damage caused by the flood. "It looks like the walls were painted black it was so moldy", Arie Doe said of the lower apartments. NYCHA (New York City Housing Authority) officials, just three days after the storm, were telling people where to pay their rent, not asking how can we help you? They said they would give refunds for the days spent without water, electricity and other services in January. But, as if these human beings were not suffering enough, they were still expected to pay rent for housing that they could not really live in! Another government entity not concerned with the human condition, only with how to fill their pockets!

The obvious toxin is the black mold which is every where. However, as people begin to gut their water damaged homes, the realization that these homes were built in a time when lead paint and asbestos and fiberglass insulation were in common use, has become an additional airborne threat. Not to mention the fact that everything is covered in raw sewage! This is a major contributory to pinkeye and respiratory infections.

' "There was no FEMA, no Red Cross for nine days after the storm," Sweet pointed out. "The only medical we've had since the storm is what we put up ourselves. We have different volunteers, different medical students coming out to help." ' And, with FEMA denying alot of claims, community distribution centers are still relied upon to meet the needs of hundreds of the poorest residents every day! And, without the aide of outside volunteers like Occupy Sandy and People's Medical Relief, a group of trained medics from across the country, many would not get the help they so desperately need.

NYCHA had stated that the water was safe to drink. The water samples that were tested came from the water tanks and not from the faucets of those that were expected to drink it. On December 20th Pretina Maddox, a nurse living in NYCHA's Ocean Bay complex and now the coordinator of medical services of the Action Center, was in attendance at a community meeting. She asked about the safety of the drinking water. Again, NYCHA reassured every one in attendance that the water was safe to drink. Arie Doe remembers, "she challenged them to drink a glass, Nobody did."

This disaster has brought a community together to help each other in their time of greatest need, when the government was not there for them! Local organizations are there day in and day out. We always have something to give. If you don't have money; you have time. To give of yourself is the greatest gift! A true blessing! Volunteer!

Give to:

Community-Led Organizations
The Action Center
Occupy Sandy/YANA (You Are Never Alone)
Rockaway Gaurdians



2013-01-13 Sun 07:19:04 cst
NewTrendMag.org