NewTrendMag.org News # 1803
[ Click on NEWS for back issues ][ OUR BOOKS ][ Contact ][ Previous Issue ]

17 Rajab 1440 A.H. - March 24 2019 Issue # 12, Newsletter #1803

---


Hadith of the Week

Narrated by Samura, r.a.:

The Prophet said, "Last night two men came to me (in a dream) and made me ascend a tree and then admitted me into a better and superior house, better of which I have never seen. One of them said, 'This house is the house of martyrs."

Bukhari, Volume 4,
Book 52, #49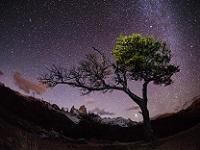 [With thanks to Sis. Kristi]



---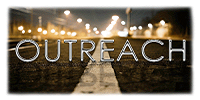 Ethiopia
Condolences & Feeding the Needy
by Sis. Ashira Naeem

First, we want to express our sincere condolences to all who lost loved ones in the tragic airplane crash near Bishoftu, Ethiopia. Our hearts too were saddened and our prayers were sent to Allah for those lost, for relatives, and for all concerned human beings. May Allah hear our prayers. Ameen.

Feeding The Needy
We began our program at Masjid Abu Bakr here in Adama last Friday (a week ago). Brother Naseebu Moges was instrumental in the hard task of choosing to whom he would give an envelope with birrs (50 Ethiopian dollars) inside. Always there are more truly needy people than we have monies to provide. Nevertheless, he came from the men's area of the masjid with a smile on his face and said he felt content with the distribution to men who need help to feed their families.

In the absence of the women's coordinator, I distributed only a few envelopes to needy women passing along the walkway of the women's side of the masjid. This allowed us to be able to give to needy children on the streets. In addition, we were invited to and accompanied some friends to a home for otherwise homeless seniors.

The facility was humble, to say the least, and the director was not at the site at the time. However, we spoke to her by telephone. We went first into the long room for men where there were 16 mattresses placed on boards, side by side. We spoke politely to about 7 men who were on their beds, their roommates in the yard at the birthday celebration for one of them. Though there are a few volunteers at the facility, it was obvious that there is a need for more. We are speaking here of "old" people, many who have no known relatives who can be called and who appear to have some medical problems requiring bed rest, let alone the ordinary needs that accompany the body as it becomes frail. Volunteers must assist them with their every need.

The women's area, directly across the yard from the men, houses 15 women. They too were lying in their beds appearing to be in need of rest, but only about 6 remained inside as the other women could be seen seated at the birthday celebration.

In keeping with our objective to feed the needy, we gave a contribution of 500 birrs strictly to the purchase of ingredients for preparing meals, not for rent, cleansers, etc. The director agreed and we agreed to meet with her soon.



---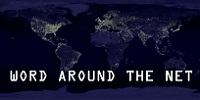 by Br. Nazeer, Texas

New Zealand's most feared biker gang guard Christchurch's mosques so worshippers feel safe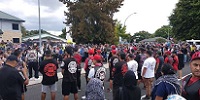 TheSun.co.uk/news/8677429/new-zealand-biker-gang-guard-christchurch-mosques

'More than 70 dead' as Iraq ferry sinks
BBC.com/news/world-middle-east-47657105

Trump says US will recognize Israel's sovereignty over Golan Heights
TheGuardian.com/us-news/2019/mar/21/trump-us-golan-heights-israel-sovereignty

UN food agency cites progress in Yemen
FoxNews.com/world/un-food-agency-cites-progress-in-yemen

Mozambique rescue teams struggle to save thousands
TheGuardian.com/world/2019/mar/20/cyclone-idai-rising-flood-levels-threaten-mozambique-disaster-relief-effort

Political Prisoners :

AhmedAbdelSattar.org

FreeZiyadYaghi.info

FreeMasoudKhan.net

Civil Discord Show



---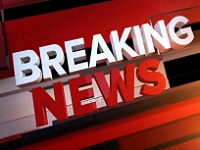 No to Israel:

Jamaat al-Muslimeen urges US Muslims to boycott all businesses supporting Israel.

Nestle which has water and food products should not be bought.

See list on :

NewTrendMag.org
use search engine on top left to go to BOYCOTT.
[ boycott.htm ]

---


There are Good people in USA.

Recently in a big Wegman grocery store in Maryland, a sign was put up saying: NO PORK OR ALCOHOL PRODUCTS IN THIS LANE
where a Muslim girl was working.



---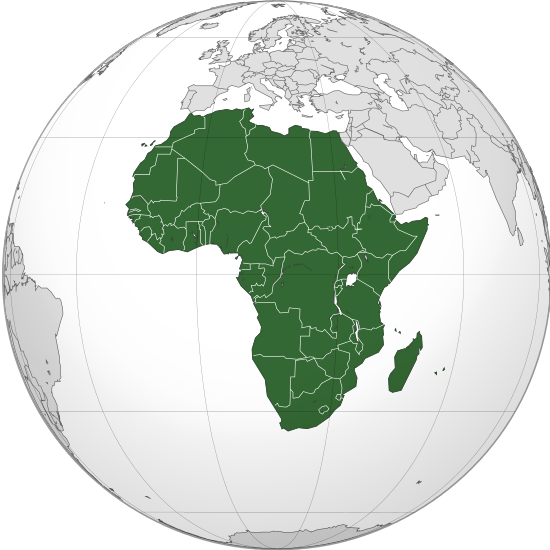 EL- RUFAI: COMPETENCE, TENACITY AND BIGOTRY

By Abdulkabir Oyemomi

Mallam Ahmed Nasir El-Rufai , in the recent political game, can be described as someone who escaped political suicide for his effrontery to challenge conventions in Kaduna State: he succeeded in breaking the convention of Muslim/Christian ticket for both governor and deputy-governor ; he succeeded in breaking the jinx of 'godfatherism'; he dispel the machinations of all religious group, especially Christian Association of Nigeria ( CAN) and Islamic Movement of Nigeria(IMN);and most profoundly, he changed the face of education in Kaduna State by disengaging the known grossly incompetent teachers in the state. This is an implied taboo to northerners!

Mallam Nasir El-Rufai's foray into political terrain began as adviser to members of transition committee of General Abdulsalam, coming from practice( in partnership with three other) in a Quantity Surveying and Project Management Consulting firm. It is important to note therefore that Mallam El- Rufai had become a multi -millionaire before his sojourn into politics, that is to say ,his being comfortable begot his doggedness at fighting improprieties at each position of leadership he found himself: a thorough and no nonsense adviser to Abdulsalam committee(President Obasanjo drew him to himself for these reasons);an acute detector of fraudulent activities as Director General of Bureau of Public Enterprises( this resulted in a lingering feud between him and former Vice-President Atiku Abubakar, the later being the chairman of Privatization Policy under Obasanjo); an unshaken upholder of due process as minister of Federal Capital Territory (FCT), destroying any landed property that encroached on government approved layout with no preference for anyone.

El - Rufai re-contested and won as the governor of Kaduna State with a wide margin. During his campaign, he challenged the sanctity of Muslim/Christian ticket , rhetorically demanding what peace same arrangement has brought to the body polity of Kaduna State. So,following the much anticipated election,a Muslim lady identified as Hadiza Balarabe broke the 17 year dearth of non-female deputy governors in Kaduna State to emerge as one .

Many observers believe El-Rufai's victory has proven him as true little giant over and above the likes of Islamic Movement in Nigeria(IMN), the shite group,who refused to recognize him as the governor and campaign fiercely against his reelection bid. CAN, who claimed through her newly elected chairman, Hayab, that El Rufai was an ingrate while stating that Christians voted for him to become governor in 2015.

The writer hopes and prays that the governor steps up in the area of religious obligations by standing firm behind causes of Islam. This is because sometimes one feels he is much more engrossed with matters around secularity . He needs to bring his competence and erudition to exclusively champion the cause of Islam .



---


Editorial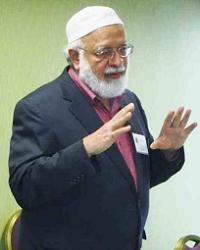 New Zealand Massacre? Why do Supremacists hate Immigrants?
The example of Germany.

On March 22, Br. Kaukab Siddique gave the Juma' Khutba at masjid Jamaat al-Muslimeen in Baltimore.
The masjid was crowded and experienced Muslim security men were in charge.

Here is an outline of the khutba:

Text: "O young men! Whoever among you can afford to get married, let him do so, and whoever cannot afford it, let him fast, for that will be shield for him." [narrated by Ibn Masud, r.a., Bukhari # 4778, Muslim 1400.]

Muslim immigrants in non-Muslim countries have become very comfortable in the belief that they will be protected by the State.

Muslim immigrants are welcomed by non-Muslim governments because they provide skills and experiences which are valuable. Also these immigrants help in the infiltration into Muslim countries.

Owing to freedom in non-Muslim countries, Muslim immigrants often forget the sunnah of the Prophet, pbuh, and start building million dollar masjids, as if they are living in Madinah-tun-Nabi.

Widespread but indirect propaganda against Islam in western-Zionist media creates a hostile atmosphere against Muslims.

White supremacists, Zionists and Hindus take advantage of the hostile but clever propaganda against Muslims and become bold enough to attack mosques physically.

Attacks against mosques are easy because most immigrants love the regimes and do not have appropriate defense measures. In New Zealand the shooter was able to kill 51 Muslims without any serious problem.

Part 2.
Why is there such a strong current of anti-immigrant sentiment which helps White Supremacists.
There is a strong sense in these countries that their populations, of their biological origin, are being steadily replaced by people of color.

Muslim families are largely intact and they are steadily bearing children. Non-Muslim families are breaking up. Marriage has failed and there is a 50% divorce rate in America.

Non-Muslim countries which want to keep developing have a strong desire for growing populations. The need is serious. In Germany, where the supporters of "Israel" decimated the male population at the end of World War 2, the need is so severe that Germany decided to take a MILLION refugees. These could only come from Muslim countries like Syris, Iraq, Afghanistan and Somalia. That is Muslim populations.

The tyrants and sectarians in Muslim countries committed horrible crimes against Muslim populations. People fled in large numbers and are in great demand directly in Germany and indirectly in other European countries.

Thus Allah, the best of planners, has made possible for Muslims what Muslims could never do for themselves. Muslim immigrants should wake up to the opportunity they now have for da'wah. Don't support the western rulers, as some are doing. Go to the people .They need Islam

Look at how the system denies jobs to Black people and packs the prisons with them. In the prisons, many of them embrace Islam

Trump is claiming that 10,000 migrants are a threat. This is a vast country and can absorb millions.

With non-Muslim marriages after 40 and Muslim marriages in youth, as the prophet, pbuh, taught, Trump cannot win. Look at Germany, the whitest of white countries.

Dua: O Allah help us to study the Qur'an and hadith every day. Help us to unite on Qur'an and Sunnah.


---


PAKISTAN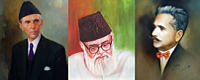 Serious Criticism of Imran regime on Israel, Qadiyanis ["ahmeddis"], Kashmir and attack on Islamic Schools.
by Qaiser Sharif.

LAHORE, Mar. 24; Acting Ameer of the Jamaat e Islami, Pakistan, Liaqat Baloch,

has said that the Jamaat e Islami was a global movement for the enforcement of the Islamic system and Allah's Deen alone provide solution for all the problems of the human beings. He was addressing the concluding session of the three day moot of the JI Sindh at Mansoora Bala.

Liaqat Baloch further said that the JI would seek the support of the other parties to frustrate the designs of the secular elements to abolish the Islamic provisions of the constitution and to safeguard the 18th amendment.

He said the JI had welcomed the PTIs promise about the Madina state but the government's patronage of the Qadyanis and its move for Israel's recognition had negated its claims.

He said that the narrative of the establishment was gaining strength with the passage of time due to which the parliament and the assemblies were losing their weight.

The JI Acting chief said that the mosques and the madrissahs were once again being targeted under the cover of the National Action Plan. He said that under the cover of the same plan, Pervez Musharraf had caused the killing of seventy thousand Pakistanis. Therefore, he said, the present government should see reason and take every step after careful considerate on.

Liaqat Baloch said that the Kashmir issue was facing fresh threats under the cover of the Pulwama attack and the Pervez Musharraf formula was once again being talked about. He said that at present, the US had been humiliated in Afghanistan and was searching for a respectable way to get out from there. At the same time, he said, there was a conspiracy by the US, Israel and India for the recognition of the Zionist state. However, he said that the Pakistan and the Muslim world would not allow this conspiracy to succeed.


---


War News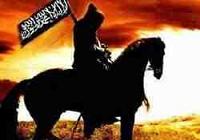 Afghanistan
Taliban wage big battles in Helmand and Kunduz provinces.
More than 100 regime troops and 2 US killed.

KABUL: Scores of security forces were killed and injured when Taliban fighters attacked their outposts in the southern Helmand province, provincial officials said.

Hashem Alokozai, who hails from Helmand province in the senate, said Sunday that insurgents attacked outposts in the Sangin district on Saturday morning. He added that 48 soldiers, seven police and 10 people of the local police were killed in clashes with the assailants, while 38 troops were injured.

The clashes are still going on, according to Alokozai, who said that a convoy of reinforcement heading to Sangin faced Taliban's ambush and suffered casualties.

US. Afghan and US forces fought the Taliban in Kunduz for over 30 hours on Friday and Saturday, Richardson said, during which time the airstrike took place. Two US soldiers were killed in the fighting, while four Afghan soldiers lost their lives, according to Reuters.

Scores of regime troops have been killed in the Kunduz fighting.

15 civilians were killed in US air strikes.


---


Syria
SDF Won with Massive losses. US Massacred civilians related to IS [SOHR]. New Bastion in Eastern Homs.

Russia and Assad renew bombing of 4 provinces in Islamic control.

March 18-24. Hard core caliphate fighters are still resisting SDF which has captured most of Baghouz on the southern Euphrates. Wounded IS fighters are trickling out of caves and are captured by US-backed Kurds.

On March 23, US air force and its coalition bombed IS families killing more than 250, according to Syrian Observatory. Turkish backed monitors are calling for international investigation as this is a major war crime.

Almost all the 300 fighters defending Baghouz have been killed.

According to Kurdistan 24, at the SDF victory ceremony at an oil well, SDF revealed that it has lost more than 11,000 troops killed and 21,000 wounded in the months of fighting against the Islamic State. The IS resistance was heavy and human bombers inflicted heavy casualties on SDF. US air force helped SDF to break into Baghouz.

An estimated 3000 IS mujahideen have been killed in the overall fighting on the several months of fighting on the banks of the Euphrates.

There are rumors that the top leaders of IS, perhaps including Abu Bakr al-Baghdadi are hiding in a tunnel in Baghouz.

IS now has a bastion in the desert of eastern Homs near al-Sukhna. An IS force is located in the north of al-Suwaida desert, a very rugged area, east of Damascus. Through the Deir ez Zor desert, IS sleeper cells are attacking Assad regime forces as well as SDF units.

More than 62000 civilians, mostly women and children, were successfully helped to leave the battle area and are in refugee camps. The women are openly supporting the caliphate's renewal.

Four Provinces under Russian-Iranian-Assad attack.

Russian jet bombers, Assad helicopters and Iranian Shia militia artillery are attacking Islamic towns in the provinces of Irbid, north west Aleppo province, northern Hama province, and parts of Latakia province. More than 50 civilians have been killed this week, as these are random terror attacks.

In Deraa province, populations in town after town are expressing their opposition to Assad through graffiti, demonstrations and even some clashes with Assad.


---


News Within the U.S.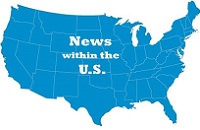 HUNDREDS RALLY FOR PALESTINE AND AGAINST AIPAC OUTSIDE THE ISRAEL LOBBY'S LARGEST ANNUAL MEETING

By Nadrat Siddique
Washington, DC

The nation's capital evidenced one of the most vibrant and energetic pro-Palestine protests today. The "Support Palestine in DC" protest was spearheaded by Al-Awda (the Palestine Right to Return Coalition) and the ANSWER Coalition, and was audaciously scheduled--as it is each year--to coincide with the annual AIPAC. At the AIPAC conference, pro-Israel delegates come together to instrument policies to facilitate the continued fleecing of the American public to the tune of $6 billion per annum in support of the occupation and genocide of the Palestinian people. And for years, the AIPAC conference went on without any opposition. Until Al-Awda and a few other organizations with a concern for basic human rights and international law came around..

Although the protest has been held each year for at least a decade, sadly, few local masajid--and next to no local Muslim leaders--bother to attend. Despite the local Muslim/ Arab "leadership" abdicating their responsibility to engage in "amr bil mauroof" and "nahi unal munkari" on an issue of paramount importantance to the Ummah, the protest went on very successfully.

Starting at 12:00 noon, over 1,000 people spanning the spectrum of age, ethnicity, faith, gender, and national origin, rallied at the White House and then marched to the Convention Center, site of the AIPAC conference. Unlike at many previous pro-Palestine protests, most of the key leaders, organizers, and speakers were Palestinians, heartening in a time when the liberal Left often engages in its own imperial patriarchy, speaking for P.O.C. with the perfect ability to speak for themselves.

Also heartening was the fact that youth--Palestinian and non-Palestinian alike--articulately answered the Zionist rhetoric and lies. At today's protest, they appeared more well-versed and organized than ever, speaking confidently and non-rhetorically, from the mic as well as in in conversations with bye-standers.
(Continued)



---


The Mueller Report. What a Waste!
Aol News.

Counsel Robert Mueller's investigation into Russian interference in the 2016 presidential election found there was no conspiracy involving Donald Trump or his campaign, but drew no final conclusions about whether the president obstructed justice, according to a much anticipated summary of the probe sent Sunday afternoon to Congress.

"The Special Counsel did not find that the Trump campaign, or anyone associated with it, conspired or coordinated with the Russian government in these efforts, despite multiple offers from Russian-affiliated individuals to assist the Trump campaign," read the four-page letter by Attorney General William Barr summarizing "principal conclusions" of Mueller's investigation. The letter was sent to leaders of the House and Senate Judiciary Committees Sunday afternoon, two days after Mueller delivered the confidential report to Barr.

President Trump and his supporters greeted the report's conclusions as a complete victory.


---


Invitation to Think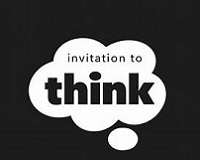 Only JI can save Pakistan.
Born in Goa, India, he Changed Completely over the years and has just returned from a visit to Jamaate Islami in Lahore.

from Shaikh Hyder, Canada

Assalam Alaikum
I came to Mansoorah and stayed in the shared guest room (room No.3) at the recommendation of Brother Kaukab Siddique of Maryland, USA and Brother Sajjad Niazi of Mansoorah, from 23 January to March 5, 2019. I got most of the Jamat-e-Islami's literature from Shah Nawaz Farooqi, may Allah bless him. I got excellent literature like: Quaid-e-Azam's One Man Army, Friday Special Magazine., etc.- - -

Alhamdulillah I was born in Goa, when it was part of Portugal.. My father sent me and my brothers to English schools. So I could speak pretty good English, and write as well a little. When Pakistan came into being in 1947 our whole family from Bombay landed in Karachi. We left our land, and house in care of our uncles and Allah.
When we landed in Karachi, I got the opportunity to see Muhammad Ali Jinnah from close distance and every week I used to hear Maulana Maudoodi's speeches in Aram Bagh, in Karachi in Urdu.

I did not go to Universities, but managed to work in Sind's Police Department, Mcleod Road, Karachi to help in difficult times. I worked in Information Department of Sind and had opportunity to read all the Pakistani news papers in English and Urdu. It was my hobby to read papers but also used to finish my office duty.

I am happy that I did not take a cent from anybody as a bribe, though I used to check the bills and approve for my information officer to check and sign.

I passed my Matriculation Examination and got my Certificate from the University pf Punjab. Alhamdulillah. Now I am over 80 years and I am a citizen of Canada which is just a just country to all - - Muslims, Sikhs, Hindus and Christians.

Now I see things better and after visiting Pakistan. I believe Jamat-e-Islami is the one party if elected can establish an Islamic Republic in Pakistan.

Please help me. I have brought over 200 Publications from Mansoorah Lahore - - - they are in Urdu and English like One Man Army. I have , Shikwah and Jawab Shikwa for Urdu readers by Dr. Muhammad Iqbal, rahmatullah.

Please write separately as much as possible in English for those who do not read Urdu.. InshAllah I will pay fair fee for a person who translates in English and sends me. Than I will print and distribute in quantities required, most of the Jamat-e-Islami's literature here in North America, inshAllah.

You can send by e-mail any other Jamat-e-Islami's literature. As I saw a brother who sells every day after FARZ prayers in front of the mosque in Mansoorah, Lahore. This friend he knows my name .

Please acknowledge and help me so that I can devote my rest of the life in service of Din-e-Haq, inshAllah.

Allah Hafiz.


---


Guidance by Sis. Yasmin.

LEVELS OF THE PEOPLE IN THE 'AKHIRAH' HEREAFTER!

The Highest Level is that of the Messengers...
[may Allah extol and grant them perfect peace and security]
and they are of three [3] levels... the highest of them being...


'Those firmest in resolve' [Oolul-'Azm] Nooh, Ibraheem, Moosa, 'Eesa and Muhammad, [may Allah extol and grant them peace & security] then...


Those besides them from the Messengers ['Rusul'] then...


The Prophets [al-Anbiyaa] those who were not sent as Messengers their nations; and then...


The Truest and Sincerest followers of the Messengers~
[as-Siddeeqoon]- the inheritors of the Messengers, those who established what the Messengers had been sent with, in their knowledge, actions and in calling to Allaah, then...


The just Emaams and Rulers. then..


Those who strove and fought 'Jihaad' in Allaah's cause, with their wealth and their persons, then..


Those who preferred others over themselves...! treated the people with goodness and performed charitable acts... & then..


Those for whom Allaah opened a door to performance of good which was restricted to themselves such as Prayer, Charity, Fasting, Hajj and so on, then...


The Level of the people of Salvation, and they were those who carried out Allaah's obligations and avoided that which He prohibited, then..


The level of a people who wronged themselves and committed major sins forbidden by Allaah... ! however Allaah granted them sincere repentance before death. So they died upon sincere repentance, so Allaah accepted their repentance, then..


The level of a people who combined righteous deeds and evil deeds, meeting Allaah whilst persisting upon their sins and not repentant.

However their good deeds outweighed their evil deeds: the balance of the good they did being heavier.

So they are also saved and successful, then...


A people whose good and evil deeds were equal, and they are the companions of the Heights [al-A'raaf ] which is a place between the Paradise and the Hell fire; and they will eventually enter Paradise, then..


The level of those who were afflicted and put to 'Tahaadeeth' [trial]~

(we ask Allaah for well being and security.) and they were Muslims whose scales were light: [their evil deeds outweighed their good deeds.] There are 'Ahaadeeth' concerning them showing that they will enter the Fire and will be in it in accordance with their deeds; and then they will come out of it through the intercession of those who intercede and the Mercy of the Most Merciful who shows mercy, then...


A people who had no acts of obedience or disobedience, nor Unbelief, nor true Faith ['Eemaan'], and they are of different types; from them are those who the true call did not reach; and from them is the insane person who did not possess intellect; and from them is the deaf person who never heard anything; and from them are the children of the 'Mushriks' who died before being able to correctly discern anything. So the scholars differ concerning them, having eight positions.

The most correct of these is that they will be tested on the Day of Resurrection, and a Messenger will be sent to them there: whoever obeys him will enter Paradise and whoever disobeys him will enter Hellfire. Because Allaah does not punish anyone until the Proof is established upon him and he then turns away from it and obstinately refuses it, just as He, the Most High said:

"And We do not punish until We send a Messenger."

[Source: 'Qur'an' Surat al-Israa 17: A #15]


The level of the Hypocrites ['al-Munafiqoon'] who outwardly displayed Islaam but inwardly concealed Unbelief ['Kufr'], and they are in the lowest depth of the Fire, then...


The heads of Unbelief ['Kufr'], its leaders and its callers, then...


The level of those Unbelievers who were blind-followers and ignorant ones, and the 'Ummah' are agreed that they are Unbelievers, and lastly..


The level of Jinn, and they were bound with duties- liable to reward of punishment in accordance with their deeds, just as Allaah, the Most High, said:

"And for all there will be degrees in accordance with what they did, so that He may fully recompense them for their deeds, and they will not be wronged."

[Source: Qur'an ~ Surah-Ahqaaf 46~ A # 19]

Our Lord! Bestow on us Mercy from Your presence and dispose of our affairs for us in the right way'...'Aameen'~

[Qur'an~18:10 ]

Transliteration :

'Rabbana atina minladunka Rahmatan wahayyi/ lana min amrinarashada' ...'Aameen'..

~My 'Salaams' To All~
~Y a s m i n~

If I said anything correct, then it is from ALLAH [Aza Wa Jall] and if I erred, then that is from me and shaytan.
**********************************************
[Source of the Post~ Taken from 'The Abridgment of the Levels Of The People in the Hereafter'

By Ibnul Qayyim (Rahimuhullah)]


2019-03-24 Sun 22:48:09 ct

NewTrendMag.org