NewTrendMag.org News # 1791
[ Click on NEWS for back issues ][ OUR BOOKS ][ Contact ][ Previous Issue ]

23 Rabi' al Thani 1440 A.H. - December 30 2018 Issue # 52, Newsletter #1791

---


Hadith of the Week

Narrated by Abu Musa,r.a.:

The Prophet, pbuh, said, "A believer to another believer is like a building whose different parts enforce each other." The Prophet,pbuh then clasped his hands with the fingers interlaced. (At that time) the Prophet,pbuh was sitting and a man came and begged or asked for something. The Prophet, pbuh faced us and said, "Help and recommend him and you will receive the reward for it, and Allah will bring about what He will through His Prophet's tongue."

Bukhari, Book 78, Hadith 57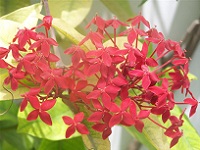 [With thanks to Sis. Kristi]

Political Prisoners :

AhmedAbdelSattar.org

FreeZiyadYaghi.info

FreeMasoudKhan.net

Civil Discord Show



---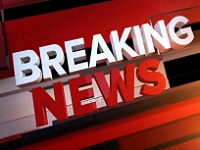 Strangely enough, most Pakistanis did not know that Abidi was a Shia leader and his group had links with India. British police found $700,00 in its London Office along with weapons and explosive making info . That was 2015 but MQM was allowed to operate in Pakistan.His funeral was led by a top Shia cleric. He was very popular in Karachi. [Editor NT]


---


Former Muttahida Qaumi Movement (MQM) MNA Syed Ali Raza Abidi has been killed in a targeted attack in Karachi after unidentified armed men opened fire and fled the scene.

The former MNA was critically injured and the assailants fled the scene. He was then rushed to Jinnah Hospital, where, despite all out efforts of the doctors, he succumbed to his wounds during treatment.

According to SSP South Pir Mohammad Shah, unknown miscreants sprayed bullets at car of Ali Raza Abidi outside his residence in Khyaban-e-Ittehad Karachi when he was returning home after visiting a relative. The gun attack took place outside his residence at Khayaban-e-Ghazi.

Abidi remained affiliated with Muttahida Qaumi Movement-Pakistan (MQM-P), but had resigned from basic membership of the party in September 2018 citing 'personal reasons.'

Leaders of the political parties have strongly condemned the murder of the former MNA and condoled with the bereaved family over his death. Meanwhile, the police after registering a case against unidentified attackers have started an investigation.

Source: nation.com.pk



---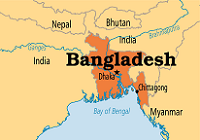 Bangladesh


Mass Arrests, numerous clashes, Human Rights Concerns

[December 30: Pro-India Hasina is heading to a landslide victory in bogus elections. In daylong clashes with the opposition 17 people were killed: BBC.

The leader of the opposition BNP, also a woman, was imprisoned by Hasina on fake corruption charges.

BBC reports most votes were cast before elections started.]

Background report

As elections approach next weekend, the Awami League regime is cracking down on he opposition. According to the Oikya Front, the opposition coalition, more than 7000 opposition leaders and activists have been arrested by the Awami League government.

Opposition representatives met the Chief Election Commissioner and complained but he abused and insulted them.

"Awami League and the opposition parties clashed in Dhaka, Cox's Bazar, Mymensingh, Chittagong and Sylhet districts, leading English newspaper Daily Star and domestic Jamuna Television reported." [Al Jazeera December 27.]

Human Rights Watch has expressed concern about the possibility of fair elections.



---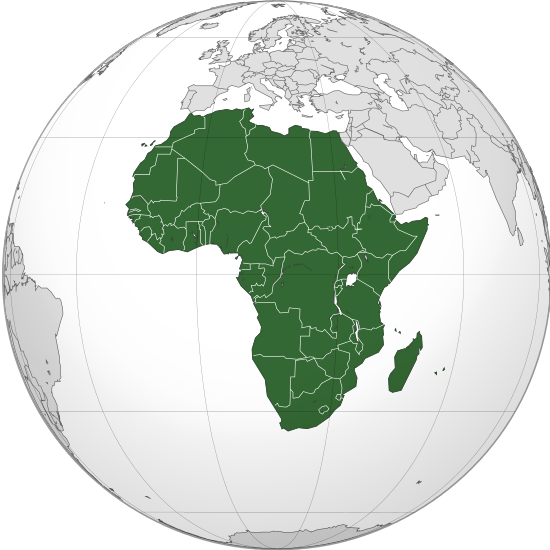 Tunisia

December 24-25
Abderezzak Zorgui, a 32 year old TV correspondent set himself on fire and died after issuing a message on unemployment, corruption and hopelessness in Tunisia. People rallied in the streets of Kasserine, his hometown, in western Tunisia., and clashed with the police for several hours. Roads were blocked by the protestors.

After his burial on Tuesday, clashes and rallies spread to other cities. [Protests reported by AP and AFP.]

The government is anxious because young people from Tunisia have provided the largest number of volunteers from the Arab world to Islamic State [IS] caliphate.

The country faces serious economic problems and unNahda, a party like that of Ikhwan in Egypt, decided not to accept power and cleverly allowed secularists to take over.



---


Editorial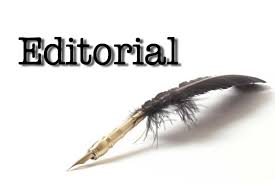 Islamic Rules for Marriage in America.
by Kaukab Siddique, PhD

America bases male-female relations on freedom and choice. .
Immigrants often do not understand that purda-based relations which are prevalent in Muslim majority countries can create situations in America which are opposed to the message and mission of Islam. My purpose here is not to discuss the situation in Muslim countries. I will say only that Muslim countries are following Islam only in part and often they consider their culture and customs to be part of Islam.

Here is my understanding of Islam and Islamic marriage:


Faith in Allah and acceptance of the messages in the Qur'an and authentic hadith of the Prophet, pbuh, is essential. If the person you want to marry does not accept Islam as the ultimate truth, then marriage with such a person is forbidden.


Some of our Arab Muslim brothers think that marriage of a Muslim male with a Christian or Jewish female is permitted. That is not true. The Qur'an strictly forbids such marriages. The Arab brothers have misunderstood a verse in Surah Maida to think that it is allowed. That Surah was revealed when Islam had become dominant and there was little chance of children from such a marriage following some religion other than Islam.


Husband and wife are equals. Their relations have to be based on mutual consultation and consent. A chapter in the Qur'an titled Shoora [mutual consultation] makes such equality obligatory, Also sura hujurat makes it decisive that awareness of Allah and moral behavior [taqwa] is Islam, not gender superiority.


Male and female are complementary to each other, not one dominant over the other. Surah al-Baqarah makes this clear by giving the metaphor of "garments" for EACH OTHER.


Sura Ale Imran recognizes this equality not only in behavior but also in jihad against the enemies of Islam.


The world we live in is corrupt and is organized by the forces of evil. Hence the points above one to five have to be a process and cannot suddenly happen.


This is where the hadith of the Prophet, pbuh, specially his life in Makkah, becomes essential. We must focus on faith and prayer, not on dress and weaknesses which American culture has inculcated.


We must be tolerant of non-Muslims but strict in our own behavior. There is no point in criticizing domestic violence among non-Muslims if we condone it in our own families.


The husband must provide for the wife [4:34] till she can be economically viable like Khadija, r.a.


Decency and modesty are important in Islam but the hijab as in Muslim majority countries was not taught in Qur'an and hadith till Madina was established.


Hadith is essential in prayers five times a day. The prayer line is a line of battle. Men are in front because they are physically strong. Women are at the back, not because they are inferior but owing to Islam's effort to create a specific nurturing culture in which children are brought up with love. Ayesha, r.a., prayed behind the men but no man would dare to say that he is superior to Ayesha, r.a,


Community is central to Islam; hence back biting, rumor mongering, slander and sectarianism are not allowed.


Liquor, drugs, gambling, fornication/adultery, homosexuality are strictly forbidden. The punishment for rape is death. However such sharia laws can be expressed in non-Muslim societies but not applied.


For more information on my support for these teachings please check:

The Struggle of Muslim Women.
Liberation of women thru Islam.
Man's Twin.
Islam and Revolution.
Islam - Wave of the Future.
HadithAndWomen.wordpress.com
NewTrendMag.org [Several thousand articles are on this web site. Use the search engine,]


---


PAKISTAN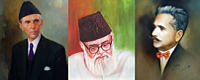 Plundered Wealth must be Returned, says Jamaat.
by Qaiser Sharif

LAHORE, Dec. 30; Ameer, Jamaat e Islami, Pakistan, Senator Siraj ul Haq, has said that the gas crisis had worsened in the extreme cold weather and increase of LPG prices besides gas shortage was causing hardships for every household. He was talking to the media after addressing the Talent Award show organized by the National Association for Education (NAFE) at Sialkot. Students and teachers showing excellent performance were awarded prizes and shields on the occasion. JI chief for central Punjab, Amirul Azeem, also spoke on the occasion.

Sirajul Haq said the people who had plundered public money did not deserve any leniency. He said the nation and the JI wanted accountability of the corrupt and the recovery of their ill gotten money. sHe said that the present government also included people who had been in the PPP and the PML (N) and were involved in loot and plunder.

The JI chief said that the present accountability system was dividing the nation. He said the government should not give an impression that the accountability was one sided and the NAB and the Supreme Court should also proceed against the remaining 436 persons named in the Panama leaks and the NAB should open around 150 cases of mega corruption lying with it. He said that the names of all the corrupt persons should be put on the ECL.

He said the present government was talking of the state of Madina but was not ready to adopt that path. He said that as long as a leadership believing in the Pakistan ideology came to power, Pakistan could not become an Islamic welfare state.

LAHORE, Dec. 30; Ameer, Jamaat e Islami, Pakistan, Senator Sirajul Haq, has summoned the central Shoora of the JI on January 4, at Mansoora.

According to the JI Information Secretary, the Central Shoora will approve the JI plan for the year 2019 besides discussing the latest political situation obtaining in the country. The JI chief will also announce the future plan of the JI on January six.

LAHORE, Dec. 30; Secretary General, Jamaat e Islami, Liaqat Baloch, has said that the PTI government was facing decline because of its wrong decisions. He was speaking at a public breakfast hosted by Syed Ehsanulla Waqqas in Township area.

Liaqat Baloch said the people had been expecting a ruthless accountability by the PTI government and the recovery of the plundered wealth from the corrupt. However, he said the government did not seem to be serious in this respect due to which the youth, the masses and the business community were getting disappointed. He said the government should bring all the corrupt people, especially the 436 persons named in the Panama leaks to the dock to satisfy the people.


---


War News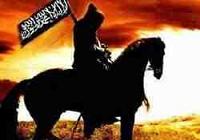 Libya
December 26.

According to State Television in Tripoli, Libya, the Foreign Ministry building came under attack. Amaq, the news agency of the Islamic State, took credit for the attack. The footage from TV showed the FM building and cars parked outside on fire.

At least 3 people were killed and18 injured according to reports but exact numbers are not available.

IS fighters are said to be mobilizing in the vast Libyan desert and are difficult to locate.


---


Somalia
Attack on Presidential Palace.

December 22-24
The death toll rose to 26 from Saturday's twin bombings in Somalia's capital, police and hospital sources said Monday.

The number rose because several victims of the car blast near the rear entrance of the presidential palace died in hospitals in Mogadishu, said Capt. Mohamed Hussein. The toll could rise further as several of the 20 wounded have serious injuries, hospital sources confirmed.

Among the dead were seven soldiers who were escorting a government official through a checkpoint on their way to the presidential palace.


---


Afghanistan
7-hour long gun battle in Kabul.
3 mujahideen vs Regime troops.

December 24

At least 43 people were killed and 27 others injured in an hours-long attack carried out on 24 December at a government building in Kabul, according to the United Nations Assistance Mission in Afghanistan.

Local media reported that the assault began when a suicide bomber detonated a vehicle-borne improvised explosive device (VBIED) in front of a building used by the Ministry of Public Works and the Ministry of Labour, Social Affairs, Martyrs, and Disabled.

Three gunmen, who had stormed the multistorey building shortly after, were gunned down by Afghan forces following seven hours of fighting inside the compound.


---


Iraq

Khanaqin:
December 29. Several regime troops were captured and three of their vehicles burned by Islamic State fighters. Two regime policemen were also killed in the fighting. Regime reinforcements have been rushed to the area.

Mosul: December 28
Southwest of Mosul, 2 regime policemen were killed and 5 wounded in two bomb blasts.
In a separate attack, 3 policemen were killed near Ghazlani camp, south of Mosul.

Three million civilians are living in the desert following the destruction by the US and Iran of Islamic State capital of Mosul and numerous towns.

President Trump and the first lady visited US military base in western Anbar province desert area.


---


Syria

SDF forced to retreat. US air force bombing ISIS non-stop. SDF linking up with Assad. Many towns shelled by Iranians.

December 30: Assad's Shia allies advanced into northern Hama and clashed with Islamic factions before pulling back.
Assad's troops also clashed with Islamic factions in northwestern Aleppo province. In addition Assad's Iranian forces shelled two towns in eastern Idlib province and two in northeastern Latakia province.

Assad's forces in large numbers have moved towards Manbig [north central Syria] while Islamic FSA factions allied to Turkey are also moving near to Manbig. Kurds [YPG] are linking up with Assad. Turkey considers them terrorists.

In Deraa province, which was occupied by Assad forces, civilians are posting wall slogans calling for the removal of Assad.

The corrupt UAE regime has opened its embassy in Damascus in recognition of Assad.

Floods and bad weather have ravaged refugee camps on the Syria-Jordan border but people are refusing to go back to Assad's rule.

ISIS
December 24-30. Fighting continued outside Hajin on the southern Euphrates throughout the week. IS counterattacks to take back Hajin failed. Eleven fighters who entered the city were encircled by SDF who then called in US air strikes which killed the 11.

However, SDF attempts to advance on three towns and six villages still part of the Islamic State failed and SDF retreated.

SOHR is reporting large US transportation convoys bringing new weaponry and ammunition to SDF in the Hajin area.

SDF is disturbed by news of US withdrawal from Syria [though it has not happened yet] and has opened communication with Assad in Damascus.

On December 30, ISIS fighters again emerged in the Tulul al-Safa desert south of Damascus. New fighting is reported from there.

Readers might remember several months of fighting in that area between ISIS and Hizbullah which ended with mutual release of IS families and Druze families.



---


News Within the U.S.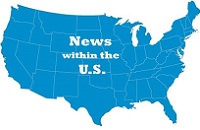 Suffering and Humiliation of a 12 year old boy from Honduras.
See the movie depiction in ICE BOX

Then read this report of large operation against Immigrants.

Paris, Texas.
Immigration and Customs Enforcement's Homeland Security Investigations office in Dallas said the operation was thought to be one of the largest of its kind nationally in a decade. Now immigrants in this Northeast Texas town, face an uncertain future.

DallasNews.com/news/immigration/2018/08/28/immigration-officials-descend-north-texas-company-allegedly-hired-undocumented-immigrants


---


Invitation to Think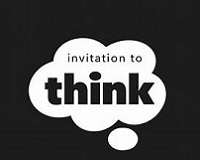 [Courtesy Mark Weber, California]
(This could help us to understand Iraq.)

Mass Rape and Crime by American Troops in World War II France, Detailed by US Historian.
Daily Mail (Britain)

DailyMail.co.uk/news/article-2332670/American-WWI-GIs-dangerous-sex-crazed-rapists-French-feared-Germans-explsive-book-claims.html

... A new book has revealed the dark side of Europe's liberation after the Second World War. Professor Mary Louise Roberts, from the University of Wisconsin, said within months of D-Day ordinary French women came to fear their American 'liberators'. She tells how, by the summer of 1944, large numbers of women in Normandy filed complaints about rapes by US soldiers. And their arrival prompted a wave of crime all over France, with American soldiers caught committing robberies and petty thefts ... The locals of Le Havre were shocked by the soldiers' behaviour and wrote letters of protest to their mayor.


---


Guidance by Sis. Yasmin.

~Admiring Oneself After Doing a Good Deed~

If a person feels self admiration after doing something good or fears that he may show off, he should ward that off and resist it by seeking refuge with ALLAH from it, by saying... "Allaahumma inni a'oodhu bika an ushrika bika wa ana a'lam, wa'staghfiruka lima laa a'lam "

Translation: "O Allaah, I seek refuge with you from knowingly associating anything with You, and I seek Your forgiveness for that of which I am unaware"

Prophet (Sallallaahu 'Alayhi wa Sallaam) said ...These kind of feelings happen to everyone,but you have to try to be sincere towards Allaah, seek His forgiveness, and remember that there is no strength and no power except with ALLAAH ! if it were not for the help of Allaah, you would not have been able to do this good deed, so to Allaah be praise in the beginning and at the end.

The Prophet (Sallallaahu 'Alayhi wa Sallaam). said to Mu'aadh ibn Jabal (r.a.) ... "O Mu'aadh, by Allaah indeed I love you, and I advise you, O Mu'aadh, do not forget at the end of every prayer to say...

Transliteration: *Allaahumma a'inni 'ala Dhikrika wa Shukrika wa Husni
'Ibaaditika.*
Translation:"O Allaah help me to remember You,give Thanks to You and Worship You in the best way."

{Source,Narrated by Ahmad, Abu Dawood, al-Nasaa'i, and others ~ (it is Saheeh)~.}

Do not forego doing good deeds for fear of showing off, because this is one of the tricks that the Shaytaan uses to weaken people's resolve and stop them from doing things that Allaah loves and is pleased with...{!}

As for merely feeling happy that one has done a good deed, this does not contradict sincerity and faith... for ALLAH says ...
" Say: "In the Bounty of Allâh, and in His Mercy (i.e. Islâm and the Qur'ân)

therein let them rejoice." That is better than the wealth they amass. "

[Source ~ Qur'an~ Surat Yunus 10~ A # 58]

Prophet (Sallallaahu 'Alayhi wa Sallaam) said...If he attains guidance, faith and righteous deeds,and the mercy resulting from what overwhelms him and he feels joy and success as a result..Hence Allaah commanded us to rejoice oversuch things.

Prophet (Sallallaahu 'Alayhi wa Sallaam). said..."If your good deeds make you happy and your bad deeds make you sad, then you are a believer."

{Source~ Narrated by Ahmad, Ibn Majaah and others from the hadeeth of Abu Umaamah;( it is a Saheeh Hadeeth) }

By the same token, if people praise you for your good deed, then this is a portion of the glad tidings of the Hereafter, which ALLAH gives a person in this world.The Messenger of Allaah (Sallallaahu 'Alayhi wa Sallaam). was asked... " What do you think if a man does a good deed and the people praise him for it ? " he answered... "That is the portion of the glad tidings for the believer which he is given in this world."

{ Source: Narrated by Muslim from the Hadeeth of Abu Hurayrah (Allah be pleased with him)

So this praise is a sign that ALLAH is pleased with him and loves him, so He makes him dear to other people.

A Lil Note:We ask ALLAH [Azza Wa Jall] to make our intentions and deeds right for HIM alone . "In Shaa Allah"... 'Aameen'.
~'Salaams' to all ~
Courtesy ~ Sis Yasmin~



2018-12-30 Sun 23:41:02 ct


NewTrendMag.org