NewTrendMag.org News # 1780
[ Click on NEWS for back issues ][ OUR BOOKS ][ Contact ][ Previous Issue ]

4 Safar 1440 A.H.- October 14 2018 Issue # 41, Newsletter #1780

---


Hadith of the Week

Resolve the hatred in your heart so it does not delay your entrance into Paradise.

Abu Huraira, r.a. reported: The Messenger of Allah, peace and blessings be upon him, said:
The gates of Paradise are opened on Monday and Thursday.
Allah forgives every servant who does not associate anything with him except a man with hatred between himself and his brother.
It will be said:
"Delay these two until they reconcile, delay these two until they reconcile".

Ṣaḥīḥ Muslim 2565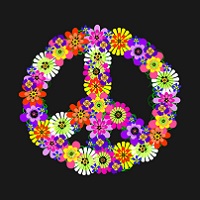 with thanks to Sis.Kristi

Political Prisoners :

AhmedAbdelSattar.org

FreeZiyadYaghi.info

FreeMasoudKhan.net

Civil Discord Show


---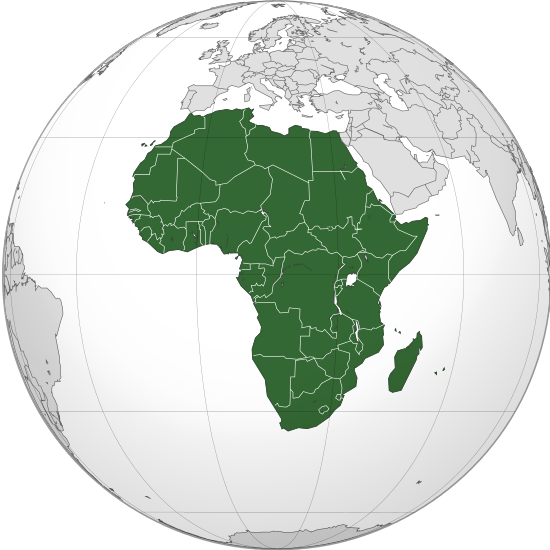 A Muslim General Disappeared

by Abdul Kabir Oyemomi

Unsolved Murder.
Who did it?
The Muslim Rights Concern (MURIC) has raised alarm over circumstances surrounding the disappearance of Major General Idris Alkali since 3rd September, 2018. The army general who retired a few weeks ago was the Chief of Administration in the Nigerian Army up till the time of his retirement. Security agents traced signals from his cell phone to a notorious pond in the Dura-Du District, a Berom community in Jos, Plateau State.

The search for the general which began on 22nd September, 2018 involved the army, the Nigerian fire services and local divers. The general's car with plate number MUN-670-AA Kwara State was found at the bottom of the pond after spending more than one week draining it. The searchers also found his blood-stained army T-shirt with his name tag on it. But the body was nowhere to be found.

In a press statement signed by the director of MURIC, Professor Ishaq Akintola, the human rights organization affirmed that there was more to the disappearance of the retired army general than meets the eye. According to the group, there is every reason to believe that the general was targetted by Berom Christian terrorists because he was a Muslim passing through Berom territory.

"The Nigerian Army has reported that General Alkali (rtd) disappeared around that Dura-Du axis. Thefact that more than 500 Berom Christian women protested against the search at the pond in order to stop the army from draining it is a strong pointer to the complicity of the whole community. Terrorists and killers hiding behind community women is a most dangerous development.

"It is not a new phenomenon.The fact that four other cars were found at the bottom of the evil pond shows that the spot had been a killing ground for some time. Islamic organizations, particularly the Jamaat Nasril Islam (JNI) have compalained severally in the past about the atrocities being committed by the Berom Christian terrorists but the security agencies paid no attention. Muslims are no longer safe in Berom community.

"Berom Christian terrorists once surrounded hundreds of Muslims who gathered for Id prayer. These were their Muslim neighbours who came out without carrying arms because there was no declaration of hostility at the time. The Berom killers surrounded them, shot and killed them all. The shocking thing was that they roasted the dead bodies and ate them up! The video of this horrendous crime was circulated some years back.

"The Berom Christian terrorists are also in the habit of blocking major highways. They stop vehicles and profile the drivers and passengers. Those who look like Muslims or Fulanis are dragged out and slaughtered on the spot. Their dead bodies are usually dumped in the notorious pond. Sabon Hanya especially between Mangu and Jos has been notorious for the mysterious disappearance of Muslims and Fulanis for a long time. The perpetrators of this heinous crime refer to Muslims and Fulanis as 'bush meat'.

"MURIC appeals to the Chief of Army Staff, General Buratai, to leave no stone unturned in finding General Alkali (rtd) dead or alive. Nigerian Muslims want to know what happened to him. A whole retired general cannot disappear into thin air just like that. It is a daring assault on the Nigerian Army. This is infra dignitatem. How can ordinary civilians treat a whole general of the Nigerian Army like this?

"We want the culprits identified, apprehended and duely punished according to the laws of the land. The army must also find their sponsors no matter how highly placed they may be. We are also interested in knowing the identities of the owners of the four cars found along with the general's car. Of course our strong suspicion is that they were all Muslims driving through Berom territory before they were profiled, murdered and dumped in the pond. Perhaps their bodies and that of the general were buried elsewhere to ensure that they are never found.

"The wind has blown. We have seen the ruff of the hen. Those who blame Muslims for killings can now see that the noise makers are the real killers. This one is organized killing by Christian terrorists. We strongly suspect that the killings are carried out with the connivance of certain elements in official circles within the state.

"As a parting shot, we charge the Inspector General of Police to release police dogs for a special search of the community. It will definitely require a combined team of the army, navy and the police with sniffer dogs for the operation to be successful. We have no iota of doubt that Berom land is full of shallow graves where hundreds of Muslim bodies have been dumped. The search should now shift from looking for the retired general alone. It must be comprehensive. Berom community lies on dead bodies of Muslims and their blood cries out for justice.

"MURIC calls for massive deployment of troops to all highways in and around Jos. All unauthorized road-blocks where Berom terrorists profile and kill Muslims must be dismantled. We are constrained to issue a travel alert for Muslims travelling through Berom territory until the situation is brought under control. We advise Muslims to use alternative routes for their own safety.

In the meantime we appeal to Muslims all over Nigeria to remain calm and law abiding. The military is on top of the situation.

Professor Ishaq Akintola,
Director,
Muslim Rights Concern (MURIC)


---


Contribution from a Reader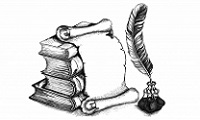 Operation Finale, Another Holocaust Movie Flop
By David Merlin

Operation Finale is officially a box office flop, with box office receipts falling well below the production budget.

The movie was advertised heavily. A large number of theaters were lined up. Critics were as respectful as possible. All with dismal results.

The average box-office revenue per theater for September 17 was a pitiful $85.90. Domestic Total as of Sep. 23, 2018: $17,165,252. A Production Budget of $24 million.

Not much of that $ 17,165,252 will return to the investors.

Hollywood accounting is complicated and obscure with producers fudging figures to make their results look better; any analysis involves a certain amount of speculation.

Three main items reduce the return to investors in a movie:
Production overhead: Studios, on average, calculate production overhead by using a figure around 15% of total production costs.

Marketing overhead: To determine this number, studios usually choose about 10% of all advertising costs although Operation Finale was probably much greater.

Distribution overhead: Film distributors typically keep 30% of what they receive from movie theaters ("gross rentals"). The interesting thing is that the amount of money kept by the distribution company (again, which is then divided between itself and the production company if it's different) shifts the longer the movie is on the market. Typically, slightly more than half of all dollars sold in tickets goes to the studio/distributor for the first few weeks of its release.

Operation Finale joins Son of Saul, Denial, and Boy in the Striped Pajamas as a ridiculous dishonest bending of history Holocaust Movie Flop.


---


Latest Khutba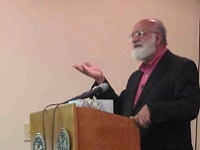 Conspiracy theories, rumors and cult leaders are misleading many Muslims.

On October 12, Br, Kaukab Siddique gave the juma khutba in Masjid Jamaat al-Muslimeen in central Baltimore. After the prayer, apples and tomatoes were given to the community as an incentive to healthy eating.

Here is an outline of the khutba for distribution on line across the country:

Text:
" O ye who believe! If a wrong doer comes to you with any news, ascertain the truth, lest ye harm people unwittingly, and afterwards become full of repentance for what ye have done." [The Qur'an 49:6]


In these tumultuous times, all kinds of rumors, scandals and gossip are being distributed every day through social media, TV, radio and newspapers. Many Muslims are being misled.


We should always demand evidence and verifiable facts.


Zionists tell lies by leaving out the concerns of Muslims. Only if a Muslim does wrong is it news.


Dictators have been planted in most of the Muslim countries. They control the media or their media support western media.


As Malcolm X pointed out, the people in power will convince us that the enemies of the West are enemies of the Muslims too. The western media persuade us to hate those who are fighting them.


Rumor mongering is forbidden in Islam. Even if we hate someone who is attacking Islam, does not
give us the right to fabricate stories against them, If we fabricate, we sometimes end up misleading our own ummah.


Part 2:


Conspiracy theories are deadly for our ummah. Labels are dangerous. The dictators use their media to say that Muslims who are fighting the dictators are "khawarij"and should be killed. So Muslims who oppose the regimes are killed and Muslims think they are killed because they are "khawarij."


Sura al-Baqarah, the longest chapter of the Qur'an deals with all major aspects of life. What we are taught is that our fruits in the Hereafter will be based on what we do in our daily lives. This sura shows how the Jews were blessed by Allah but they were thankless and disobedient and as a result they were punished.


We are forbidden to marry non-Muslims. Some of our brothers think they can marry non-Muslim women. They don't realize that the permission was given in sura Maida when Islam was dominant and Islamic community had been established. It is not permitted in America, India and most countries where Islam is not ruling.


Sura Nisa teaches us about munafiqueen of a great variety. The Prophet, pbuh, did not kill munafiqueen because they may be munafiq In some aspects of their lives. They are weak or sinful. The exception are those who claim to be Muslims but join the kuffar in battling mujahideen in armed struggle. This is only in armed conflict.


"Others you will find that wish to gain your confidence as well as that of their people: Every time they are sent back to temptation, they succumb thereto: if they withdraw not from you nor give you (guarantees)of peace besides restraining their hands, seize them and slay them wherever you get them: In their case We have provided you with a clear argument against them." [The Qur'an 4:91]

Du'a: O Allah, give health and jobs to our communities. Help us O Allah to study the Qur'an and authentic hadith on a daily basis. Give us spouses and children O Allah who will stand with us for Islam.


---


PAKISTAN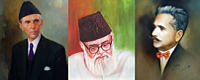 Military was Behind Imran Khan.
Justice Shaukat Siddiqui removed after he uncovered Military control.

On July 21 Justice Shaukat Siddiqui, judge of the Islamabad High Court, in a wideranging speech pinpointed the control of Pakistan's judicial system by the military. ISI, the secret service of the military, micromanages all important issues.

The media are similiarly controlled. The propaganda branch of the military, known as ISPR, tells the media what to publish, he concluded.

The military was determined that former Prime Minister Nawaz Sharif and his daughter Maryam, should remain in prison while elections were held, Thus the main opposition to Imran Khan was removed, Justice Shaukat said.

On October 12, Justice Shaukat Siddiqui was removed from his position by order of the President of Pakistan on the advice of the council of judges. It was a swift move, with no proceedings.


---


People's Rule at Grassroots level can bring Change:
Jamaate Islami Process.
by Qaiser Sharif

LAHORE, Oct. 13; Ameer, Jamaat e Islami, Pakistan, Senator Sirajul Haq, has said that democratic system could not be complete and strong in any country of the world without the local governments. He was talking to a delegation of elected local bodies heads at district and tehsil level from Malakand division at Chakdara, in Lower Dir on Saturday.

Srajul Haq said that the continuity of the local bodies would ensure a strong and stable democracy in the country. He exhorted the elected local councilors to devote their best energies to solve the problems of the people. He said that the good performance of the Nazims would pave way for the progress and prosperity of the province.

The delegation expressed their concern over the abolition up of the office of District Nazim and the District Council in the new system. It stressed that instead of making new experiments, the PTI government should strengthen the existing system and make it more effective.

The JI chief said that the local bodies' was a system to provide basic facilities to the people at the grass root level and this system was functioning all over the world. He said that any attempt to wind up this system would be fully resisted.

He said that the transfer of powers to the lower level was a part of the JI's policy and vision. He said that the present local bodies system was framed by the previous provincial government with the support of its allies and it had proved to be more effective as compared to the systems in other provinces. He said that instead of winding this system, steps should be made to improve it and make it more effective.

The delegation was led by district Nazim of Lower Dir Muhammad Rasul Khan and included Tehsil Nazims Habibullah Saqib, Muhammad Imran, Haji Riaz Khan and others.


---


War News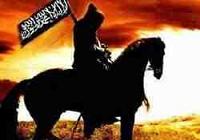 Syria
SDF Suffers Heavy Losses. 5th week of Fighting
in the Desert.

October 12-14. Islamic State fighters attacked SDF [Kurdishj communists allied to USA] under cover of a sand storm. The US air force was not able to help SDF other than marginally. The violent fighting around Hajin and other IS enclaves on the southern Euphrates river brought the death toll of SDF to 200 killed and several hundreds injured. The US targeted IS before the storm inflicting serious losses and IS was not expected to go on the offensive. SDF has been driven back several miles. Ten SDF commanders were also executed by IS after SDF retreated.

October 14. Assad's Iranian units opened fire on various areas of northern Hama province in violation of Turkey-Russia arranged cease fire. In response mujahideen opened fire on Assad's forces in western part of Aleppo. [Losses on both sides not known.]

Earlier an Islamic group fired at Assad's troops in west Aleppo killing 2.

Turkey is urging Tahrir [al-Nusra, al-Qaida] to withdraw from the front with Assad supported by Russia.

October 8, 10, 12, 13, in al-Raqqa, former capital of the Caliphate, sleeper cells of IS are attacking SDF troops, Also, local people have banded together in Thowar al-Raqqa brigade and are complaining of SDF mistreatment. Casualties are still light.

October 10 to 14. Hundreds of trucks loaded with weapons and ammunition are moving towards Manbig, north central Syria, escorted by US troops. They are re-arming the YPG [Communist Kurds] in spite of Turkish protests.

October 7 to 14. Heavy fighting continued in the desert north of Suwaida province as "Hizbullah" kept trying to advance towards Islamic State stronghold of Tlul al-Safa but were not able to advance. Casualties on both sides are increasing.


---


Iraq
Yazidis are thriving in Europe. Islamic Woman gets life in prison.
IS attacks oil field.

October 14. A Yazidi man, 24 year old Sefin Biso, was arrested in Dohuk province. He had fled to Iraq after he allegedly killed his cousin, 21 year old Shilan after she refused to marry him in Hanover, Germany.

ABC reports that "thousands of Yazidis" have sought asylum in Europe to escape violence in Iraq.

A woman from Georgia [adjacent to Russia] who converted to Islam and joined ISIS has been sentenced to life in prison. Her husband, a Russian convert to Islam, died in the fighting. Her three children were also kept in prison but the Justice Minister of Georgia [a woman], found out and brokered a deal with the regime to bring the children to their grandparents in Georgia. [Source: Kurdistan 2]

October 14. The regime is reporting an ISIS attack in the city of Ramadi but did not disclose losses.

Regime forces are reportedly preventing people from Anbar province from travelling to Baghdad.

October 13. In Najaf, 5 prisoners sentenced to life broke from prison after making holes and escaped.

October 7. In Anbar province, an oil field known as Akkas was attacked by IS and 10 regime troops defending it killed.

Attack on a military vehicle in Qaim town left one soldier killed and 2 missing.

October 14. Ali Saeedi, a senior member of the Shia alliance led by al-Sadr was killed in Baghdad by gunmen.


---


News Within the U.S.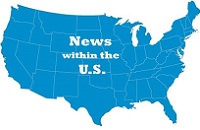 Pakistani Informant helped put US Muslim in prison for 8 Years.
The Story behind the Limo Crash.
[Thanks to Democracy Now.]

When a limousine crashed in upstate New York this weekend, killing 20 people, investigators quickly uncovered a series of shoddy practices by the limo company that owned the vehicle, including a record of repeated safety violations. The limousine that crashed in Schoharie, New York, in the deadliest U.S. transportation disaster since 2009 had failed an inspection last month and was not licensed to be on the road. Now it's been revealed that the owner of Prestige Limousine Chauffeur Service is a Pakistani immigrant named Shahed Hussain, an FBI informant with a long history of entrapping Muslim men on behalf of the U.S. government. On Wednesday, state officials arrested his son Nauman Hussain, who operates his father's limo service, and charged him with criminally negligent homicide. In Pittsburgh, we speak with a man who was entrapped by Hussain, Khalifah al-Akili. We also speak with Lyric Cabral, co-director of "(T)ERROR," a documentary that follows a sting operation targeting Khalifah al-Akili. In New York, we speak with Sam Braverman, an attorney who represented one of the "Newburgh Four," four black Muslim men who were convicted in 2010 of plotting to shoot down U.S. military planes based on testimony from Shahed Hussain.


---


Getting People to Buy what they don't Need:
Evil Economic Agenda
by Sis. Aisha [Jamaat al-Muslimeen]

New York City - October 7. Planned and Perceived Obsolescence is an economic agenda that has been implemented since early 20th Century America to boost profits.

Bernard London, a Jewish real estate broker, is credited with coining the term, Planned Obsolescence, during the Great Depression. Planned Obsolescence is the process of creating products that will soon be replaced by newer versions of itself. Bernard London wrote about Planned Obsolescence in three works: Ending the Depression Through Planned Obsolescence (1932), The New Prosperity Through Planned Obsolescence: Permanent Employment, Wise Taxation and Equitable Distribution of Wealth (1934), and Rebuilding Prosperous Nations Through Planned Obsolescence (1935).

London's belief was that by creating new versions of the same items, yearly, would induce people to buy more and this would boost the economy and bring America out the Depression. But, Planned Obsolescence was intended to be a mainstay and it has been the backbone of marketing ever since that time.

In 1924, Alfred P. Sloan, Jr. applied the planned obsolescence practice to the auto industry as head of General Motors. They were able to overtake Ford, which refused to engage in this practice. It is said that Sloan adopted the obsolescence idea from the bicycle industry. Sloan was accused of promoting avarice.

A lot of people did not see the rationale of Planned Obsolescence. The idea of putting out new versions of automobiles every year for people to buy, after they've already paid for the previous year's automobile, just did not make any sense!

These economic concepts were developed to create voracious consumption by Americans. The consumerism that we see today is a result of these business pioneers playing on man's greatest weakness: Vanity.

Now there is Perceived Obsolescence, which is when the consumer views a product as no longer current the moment they buy it. They have an immediate need to buy the next newer version even if the current version operates or looks completely fine. The fashion and tech industries have generated huge profits from this type of thinking. Now iPhones are costing $1000 and still don't work in elevators! One customer said that at that price she should be able to speak to people on Mars!

The part of the desktop computer that needs updating is a very tiny piece but, when computer manufacturers create a new version of this piece, they make it a different shape so that it won't fit in your current computer. Now, your currently slower computer has been rendered obsolete. You will need to buy an entirely new computer that works faster and contains that new piece. Very slick manufacturing!

The next time you consider buying a new item, ask yourself: Why? Is this really necessary? New clothes should be purchased if the ones you have are smelly and/or worn down (shabby). There is nothing wrong with wanting to feel good about yourself but, that is something that comes from within. Mark Twain said that "clothes make the man" but, that concept conflicts with Islam and other religions that stress human value.

Consumerism has become a way of life not just in America but, across the world! Just by asking yourself,"why?" may curtail any unnecessary spending. Planned Obsolescence has put or kept many people in the poorhouse.

(Sources: Wikipedia, YouTube: autubelemming)


---


VIEWPOINT





The Great Holocaust Mystery
Reconsidering the Evidence
By Thomas Dalton

This document is part of a periodical (Inconvenient History).
Use this menu to find more documents that are part of this periodical.

The Holocaust is the greatest murder-mystery of the 20th century. Six million Jews, we are told, perished at the hands of the Nazis—in gas chambers, ghettos, and concentration camps. They were starved, suffocated, and shot. Their bodies were buried in mass graves, or burned in the ovens of Auschwitz, or on open flames. And all simply because they were Jews. It was the embodiment of evil, the greatest crime ever perpetrated.

Traditional historians claim to know about this crime in great detail. They have documents, photographs, and hard evidence. They have incriminating testimony from key Nazis. Some of the gas chambers have survived. And they have innumerable Jewish eyewitnesses. According to some, it is the "most well-documented event in history."[1]

And yet, when we ask detailed and pointed questions, our historians fall short. They don't really know when, where, or how the Jews died. They have no technical explanation of how it was possible, for example, to gas thousands of people per day in a single room, and then to dispose of their bodies—such that not a trace remains. They cannot find the mass graves that allegedly held thousands of bodies. They cannot explain wartime aerial photographs that show a disturbingly calm Auschwitz camp. And they refuse to even consider a raft of contradictory evidence. In fact, many aspects of the traditional story simply don't add up. The deeper we look, the more puzzling the picture becomes—and hence, the great mystery.

As with any murder, we, as investigators, would like to examine several aspects of the crime; these would include the motive, the means by which it was conducted, and the bodies of the victims. We would furthermore like to consider all ancillary and related evidence that might support, or refute, the traditional story. As we will see, all these areas are problematic, from the conventional standpoint.
History Reexamined

In the past few decades, a group of intrepid investigators has emerged, one that challenges the conventional view of history. Researchers who do this are generally known as revisionists; they seek to revise the orthodox account of some past event. Holocaust revisionists, however, are a special breed. They challenge not simply historians, but an entire infrastructure dedicated to maintaining and promoting the standard view. The conventional Holocaust story is sustained by hundreds, if not thousands of individuals: authors, scholars, filmmakers, publishers, academics, and the criminal-justice systems of several large countries. These orthodox historians are well paid; some have large staffs and budgets at their disposal, and many enjoy the patronage of media, government, and the corporate world.

Holocaust revisionists, by contrast, are few in number—not more than two or three dozen worldwide. They have tiny budgets and few sponsors, most of them undercover. They receive no compensation for their work. On the contrary—they are continually threatened, defamed, sued, and otherwise harassed. Their books are confiscated, and they are even occasionally thrown in jail. And yet, under the most difficult of circumstances, revisionists persevere in the task of exposing the shortcomings of the traditional view, and in turning a harsh light on some uncomfortable aspects of the Holocaust story. They do this not out of spite, nor meanness, and certainly not for financial gain—but simply in pursuit of the truth. They seek the truth of the greatest crime of the past century.

The dispute between Holocaust orthodoxy and revisionism is no mere trifle of history. It is a matter of great importance. The conventional Holocaust story is so widely accepted as self-evidently true, and as the epitome of evil, that most people cannot conceive of it being wrong to any substantial degree. If, therefore, it is shown to be wrong, or at least deeply flawed, then a central pillar of our understanding of history is threatened. Our simplistic notions of good and evil would have to be reexamined. Those who sustain and promote the traditional story today—including many prominent and wealthy Jews, their paid assistants, and the dwindling number of Jewish survivors—would suffer a serious erosion of credibility. And we might begin to question other received truths promoted by the powers that be. These facts have huge implications in many areas of contemporary life.

One striking fact is this: Most people have no idea that there is a Holocaust mystery at all. This in itself testifies to the power and influence of orthodoxy. They work hard to ensure that most of the public never hears from the other side—nor that there even is another side. When the topic does slip out, as it does from time to time, it is always cast in the most denigrating and insulting of terms. Revisionists are invariably called "Holocaust deniers," "neo-Nazis," or "anti-Semites." They are slandered and impugned from the start. But their arguments are never discussed, never challenged, and never refuted. This, of course, is the classic ad hominem fallacy: to attack your opponent's character or motives, rather than addressing the substance of his arguments. This is a standard tactic of those who have weak counterarguments, or who wish to avoid discussing the topic at all.

Consider the term 'Holocaust denier.' This is, in fact, a nearly meaningless phrase. What, after all, can it mean to 'deny' the Holocaust? In order to deny something, we first need to know what it is. By general consensus, this event has three central elements: (1) roughly 6 million Jewish deaths, (2) homicidal gas chambers, and (3) systematic intentionality on the part of the Nazis. Therefore, we require all three conditions to exist, if we are to have a "Holocaust." In theory, if someone were to refute any one of these three points, he would be a "Holocaust denier."

But what does it mean to deny, for example, 6 million Jewish deaths? Is a claim of 5 million "denial"? Hardly, since that figure has been long supported by prominent Holocaust historian Raul Hilberg. What about 4 million? Doubtful; Gerald Reitlinger (1987) argued for 4.2 million Jewish deaths, and no one has called him a denier. 3 million? 1 million? We can see the difficulty here.


---


Guidance by Sis. Yasmin

'Bismillahir Rahmanir Raheem''
Assalamu Alaikum wa Rahmatullahi Wa Barkatuhu'.
The Divine Decree related to the Believer is Always a Bounty {!}
The divine decree related to the Believer is Always a Bounty, even if it is in the form of Withholding something that is Desired...{!} and it is a Blessing, even if it appears to be a Trial ...{!} and an Affliction that has befallen him is in Reality a Cure ... {!} even though it appears to be a Disease {!} Unfortunately.... due to the ignorance of the worshiper, and his transgressions, he does not consider anything to be a gift or a blessing or a cure....unless he can enjoy it immediately....! and it is in accordance with his nature.
If he were only given a little bit of understanding, then he would have counted being withheld from as a Blessing {!} and the Sickness as a Mercy {!} he would relish the trouble that befalls him more than he relishes his ease !
~ he would enjoy poverty more than he enjoys richness !
~ he would be more Thankful when he is Blessed with little than when he is Blessed with a lot...{!}

~ 'SALAAMS' TO ALL ~
~Y a s m i n ~


2018-10-15 Mon 19:05:49 ct

NewTrendMag.org