NewTrendMag.org News # 1778
[ Click on NEWS for back issues ][ OUR BOOKS ][ Contact ][ Previous Issue ]

20 Mohurram 1440 A.H.- September 30 2018 Issue # 39, Newsletter #1778

---


Hadith of the Week

The Mercy of Allah.
Narrated Abdullah ibn Umar, r.a.,:
When we were with the Prophet (pbuh) on one of his expeditions he came upon some people and asked who they were, to which they replied that they were Muslims. A woman who had a son of hers with her was kindling a fire under her pot, and when the heat increased she moved him away. She then went to the Prophet (pbuh) and asked, "You for whom I would give my father and mother as ransom, tell me if Allah is not the Most Merciful of those who are merciful." He replied that He certainly was. She asked, "Is Allah not More Merciful to His servants than a mother to her child?" and when he assured her that He certainly was, she replied that a mother does not cast her child into the fire. Allah's Messenger (pbuh) then bowed his head and wept, and afterwards raised it, looked at her and said, "Allah punishes only those of His servants who act audaciously towards Him and refuse to say that there is no god but Allah."

IbnMajah transmitted it.
Al-Tirmidhi - Hadith 756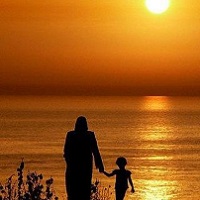 with thanks to Sis.Kristi


---



Live Video of Rally
for Dr Aafia Siddiqui.
YouTube.com/watch?v=J-RYJLEno3Y

Dr Kaukab Siddique gives meaningful and powerful speech at the U.S. Pakistani Embassy.
2300 views till now.
YouTube.com/watch?v=J-RYJLEno3Y

Main speakers:
Br. Mauri Saalakhan, Organizer.
Br. Kaukab Siddique.
Sis. Nadrat Siddique
Ms. Ashley Young

Political Prisoners :

AhmedAbdelSattar.org

FreeZiyadYaghi.info

FreeMasoudKhan.net

Civil Discord Show



---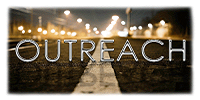 US Nigerian Muslims
A New Masjid Location

by Sis. Ashira Naim
[Masjid Jamaat al-Muslimeen]

Last Sunday the Randallstown Islamic Center held its "Open House" at 3117 Rices Lane, Windsor Mill, Maryland.

Many masjid leaders were invited, and in spite of almost constant rain, many were in attendance. This new location of the predominantly Nigerian community is under the continued direction of Sheikh Mustapha.

The constant call and reminder from the Sheikh was for all of the muslim communities to work together on every level. Even though visitors were seen coming and going, the event was filled to capacity all day long.

Noted amongst other leaders was the grandson of the Great Mahdi of The Sudan who offered a prayer for the Center as did other leaders--both male and female. In attendance were men, women, and children. All are encouraged to visit this lovely Islamic Center and pray for its wellbeing.


---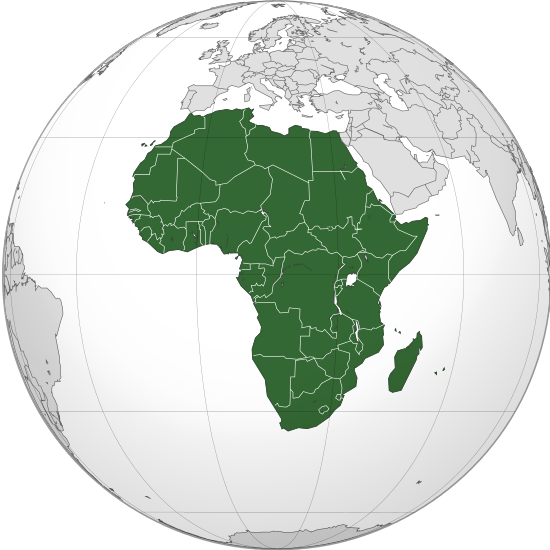 Hijab Ban Based on Anti-Arab Bigotry.
Muslim Youth Protest.

by Abdul Kabir Oyemomi

National Council of Muslim Youth Organization (NACOMYO) and Muslim Students' Society of Nigeria (MSSN), Lagos State Chapters have condemned the ban on the use of hijab in Lagos public schools, despite a pending Supreme Court hearing on the matter.

According to Daily Trust news, the Lagos State Commissioner for Home Affairs, Dr. Abdulatif AbdulHakeem was reported to have announced that hijab ban remains in Lagos until the Supreme Court decides.

NACOMYO, in a statement by its General Secretary, Dr. Abdulwaasi Babatunde, described the comments as"uncharitable to the Muslim Ummah and a calculated attempt to test our collective resolve to sue for peace in the face of assaults on our constitutional freedom of worship".

The confidence of the Lagos State against hijab may have emanated from utterances of a self acclaimed scholar, Habeeb Adam Al Ilory against hijab, claiming hijab is a matter of culture of Arab, and not necessarily part of the practice of Deen l Islam!

Habeeb may have been erroneously regarded as an authority in Islamic jurisprudence because of the erudition of his late father , Sheik Adam Abdulloh Al Ilory, the founder of Markaz Uloom, Agege, Lagos.

In Nigeria, Muslim are being humiliated from all angles, including through Political office holders.

Unfortunately, Nigerian Muslims do not have a particular institution to take up its matters when their rights are encroached upon. Nontheless, the Supreme Council for Islamic Affairs (SNCIA) as well as international Islamic communities is hereby called upon to rise to make inputs on matters like this.


---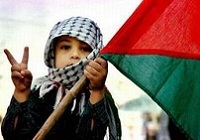 "Jerusalem is not for sale."
"The Palestinians peoples rights are not up for bargaining."
...said Palestinian Authority Leader Mahmoud Abbas


---


Latest Khutba





Why are many Muslims unable to do 'dawah.' What are the rules for giving the message?
This country has become so Corrupt that a porno star is challenging the President

On September 28, Br. Kaukab Siddique gave the juma' khutba at Masjid Jamaat al-Muslimeen in central Baltimore. This community is more and more trying to do good in small matters. More and more people are volunteering for security. On this occasion Br. Syeed, an African American brother, had brought pears for the entire community to encourage healthy eating.
Here is an outline of the khutba.

Texts:Let there arise out of you a group of people inviting to all that is good, enjoining what is right, and forbidding what is wrong: They are the ones to attain felicity. [Al-Quran 3:104]

Hudhayfa , r.a., relates that the Messenger of Allah (pbuh} said, "By the One in Whose hand is my soul, you must certainly command the good and forbid evil, or else a punishment from Him would soon be sent upon you, after which you would call upon Him yet your supplication (dua) would not be answered." [Tirmidhi]


Many Muslims in America fall into two kinds of groups:



One group is so strict in its religious observances that they end up talking and socializing with Muslims who are as strict as they are. As a result they are quite unable to reach out to the unbelievers. They think they are better than everyone else and hence do not need to talk to anyone else.


The other major group is that of those Muslims who are steadily assimilating with non-Muslims. Outwardly they appear to be non-Muslims. They refrain from outright haram activities but gradually drift into them. Non-Muslims love them because they are the source of the mantra that Islam is "the religion of peace."




In these tumultuous times we should stop building million dollar mosques which the extra religious groups are busy with. They have nothing to say about the issues America is facing. Their crowds are large but they have nothing to say to America. They are constantly preaching to people who have the same beliefs as they have Their influence is zero.


The assimilationist group wants to believe that it is "white" and supports the American power structure. They have nothing to say about anything which would bother the unbelievers.


The way for us is the Sunnah of Muhammad, pbuh, as verifiable during his mission in Makka. We must speak the truth. We must give a clear example of Islamic life. We must speak out against oppression and domestic violence. However teaching good and opposing wrong doing requires, according to Sufyan Thawri, Ibn Rajab and others requires:



Knowledge of both the audience and the teachings of Islam.


Gentleness.


Patience.



Part 2:


America has always had problems rooted in slavery and the extinction of Native America nations. Worst among all these is the humiliation and mistreatment of women. Widespread information is now available which indicates that every male in this country who has power and wealth has violated the rights of women.


Rape is widespread i America. It is a shameful fact that NOT ONE male has been executed for rape, even for rape with mutilation in several hundred years of our history.


Now the situation has become so drastic that women who have suffered are being used to attack and insult political opponents.


So, dear brothers and sisters, do not misunderstand the way women behave, semi nude and talking loosely about their sexual relationships. They are in sophisticated ways, slaves of the males. They are doing what men want them to do. They are the victims of men. Don't blame them.


Du'a: O Allah, help us to study the Qur'an and authentic hadith on a daily basis. O Allah, give us spouses and children who will stand with us for Islam.


---


PAKISTAN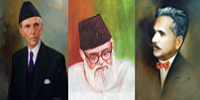 PTI Government's Policies are no different from those of the past.
by Qaiser Sharif

LAHORE, Sep. 29; Ameer, Jamaat e Islami, Pakistan, Senator Sirajul Haq, has said it appeared that the PTI government had decided to approach the IMF and the increase in taxes and utilities rates was meant to fulfill its conditions.

Addressing the congregation of JI Arakan ( Members) from D .G. Khan division, he said that instead of providing any relief to the people, the government had raised the prices of electricity, gas, cement, dry milk, etc, causing difficulties to the masses.

He said that the PTI government's policies were not different from those of the past regimes and there was no sign of any improvement in the economy. The government had not taken any radical step as could check the decline of economy. The PTI had promised to introduce interest free economy but it appeared that the government's advisors were the hurdle in that direction.

Sirajul Haq said that the JI had initiated the campaign against corruption which had by now become the slogan of every citizen. He said that unless and until the plunderers of public money were brought to book and the looted public wealth recovered from them, the masses could not be satisfied. He said that the only way to bring stability in the economy was to retrieve the plundered money.
The JI chief noted that the southern Punjab had been badly neglected in the past due to which there was sense of deprivation among the people there. He said that vast tracts of land were lying uncultivated due to the neglect of the government and the tillers who had brought lands under the plough were not being given ownership rights.


---


Youth from 15 Countries visting Pakistan.

LAHORE, Sep. 29; Secretary General, Jamaat e Islami, Liaqat Baloch, has said that the future of the humanity and the country was in the hands of the youth and they should equip themselves with latest knowledge of science and technology besides best morals to be able to serve mankind in the best possible manner. He was speaking at the inaugural session of the International Youth Gathering here on Saturday. Youth delegates from fifteen countries including Turkey, Syria are attending the moot.

The JI Secretary General said that peace and tolerance were the greatest force of human beings while violence, misunderstanding and extremism were the biggest enemies. He said that Islam was the religion of peace and love. He said that the unity of the Muslim Ummah and the awakening of the youth could pull the Muslim world out of greatest crises.

Liaqat Baloch said that majority of the close companions of the Holy Prophet were young men who brought about the greatest revolution of human history. He said that around 64 per cent of Pakistan's population was below 30 years of age and they had deep love for Islam and the country. He was confident that the youth would be able to steer the country out of internal, economic crises and corruption.

Turkish youth representative Ali Kurd, Syrian representative Sardar Behram, Ehsanullah Waqas and Mushtaq Mangat, also addressed the moot.


---


War News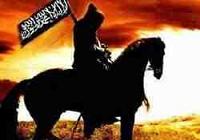 Syria
"Hizbullah" and SDF stuck.
Defenders of Idlib Prepare & Differ.
Assad's killer agent caught in Turkey

September 23-30. "Hizbullah" is suffering heavy losses as it tries to advance against Islamic State fighters in the Tlul al-Safa area of Rif Dimashq north of Suwaida province. Among "Hizbullah" troops killed is their commander. Two of Assad's Major Generals have also been killed among the scores of regime forces killed by ISIS. Missiles fired by Assad forces and artillery fired by Iranians have also killed scores of Islamic State fighters. The pro-regime forces are stuck in the desert after 3 weeks of violent clashes.

September 23-30. SDF [Communist Kurds] supported by the US air force have been trying to advance against Islamic State enclaves of al-Bughuz, Hajin and others on the southern Euphrates river in Deir ez Zor. IS has suffered losses owing to air strikes by the US but SDF has been bloodied by guerrilla warfare strikes by IS. For three weeks SDF has been stuck outside the IS enclaves unable to advance.

US and French forces have reinforced several bases they have built out of reach of IS in the area.

Mujahideen forces are uniting in Idlib, northern Hama and northwestern Aleppo provinces awaiting large scale offensive by Assad, Iran, Russia and Shia militias.

On Friday September 28 large demonstrations took place again in 16 towns condemning Assad. However differences are becoming apparent. The pro-Turkey groups want to accept the Russia-Turkey cease fire deal. These are mostly FSA [pro-democracy groups.]. Their rally was not allowed to enter areas of groups which want Qur'an and Sunnah and consider western democracy as heresy,

The main Islamic group Tahrir [al-Nusra, al-Qaida] which rules 70% of Idlib is silent, internally discussing the Russia-Turkey deal. Turkey considers al-Nusra a terrorist group. So, Turkey is in a difficult situation.
Jaysh al-Izza, a hardcore Islamic group directly facing Assad-Iranian-Hizb armada has rejected the Russian-Turkey deal because it would have to retreat from territory which it won by force from Assad. It has openly come out to say that the Russian deal is a trick to make the mujahideen retreat. [It has 2500 .mujahideen]

What will al-Nusra do if Turkey moves against it? Nusra is rallying its forces and has created three brigades named after Abu Bakr, r.a., Umar, r.a., and Usman, r.a., the most prominent Companions of the Prophet, pbuh.

September 26. The western area of Aleppo city occupied by Assad forces has been receiving rocket fire from a mujahiddeen group and is retaliating with heavy artillery.

Long range Iranian artillery is hitting northern Hama towns, borders of Idlib and parts of latakia province held by Turkistani mujahideen [Uighur Muslims from China]

[Comment: Islamic groups are highly motivated but do not have weaponry comparable to those of Assad, Iran and Hizb. Russian air force could destroy the Islamics and kill the civilians too. ]

In Deraa province [south Syria] ISIS fighters of Jaysh Khalid have re=emerged in small numbers. They had retreated from western Deraa after Russian and Israeli bombing.

How Assad turned Turkey against IS.
Sept. 26: Turkey finally captured Yusuf Nazik, an Assad agent of Turkish origin, who blew up the little border town of Rayhanli on Turkish border in May 2013, killing 53 civilians, mostly wiomen and children and injuring several hundred. Nazik was helped by Assad intelligence to bring car loads of dynamite twice into the Turkish town of Rayhanli where it was exploded with horrific results.

This is how BBC has reported it, not very clearly.
BBC.com/news/world-europe-45496775


---


News Within the U.S.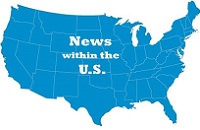 Br. Abu Talib in Brooklyn, New York is Very Helpful


Jamaat al-Muslimeen activist in Brooklyn, Br. Abu Talib.
He is urging people of America, particularly Muslims, to help the children of Africa, in particular Gambia.

He has good news from Gambia. One school for orphans has graduated ten students. A number of students have memorized the Qur'an.

Barrels of clothing and children's educational tools are going out by ship to Gambia.

You are welcome to contact Br. Abu Talib through New Trend.


---


Guidance by Sis. Yasmin


'Bismillah Walhamdulillah Was Salaatu Was Salaam
'ala Rasulillah''As-Salaam Alaikum Wa-Rahmatullahi Wa-Barakatuhu'.

'Outwardly the Grave is Stillness while Inwardly it is Punishment or Bliss.' "Race to forgiveness from your Lord, and a Garden whose breadth is like the breadth of the heaven and the earth"
[ Qur'aan~ Surat Al-Hadidh 57:21]

"Outwardly the Grave is stillness while inwardly it is either punishment or bliss."
The intelligent man is the one who protects himself against the evil of this punishment before it is too late.
Such a man knows with certainty that sooner or later his day will come, and that this moment is known only to the Almighty Creator.
It might come without warning !
When it comes a man leaves behind all the wealth he has amassed and moves to another world.
Only there will he feel regret.But regret then will not do him any good.
In that place, only good actions are of any use.
They alone will be useful currency on that critical day.
Only with them will he be able to purchase a magnificent mansion in the Garden with all the luxuries and blessings it contains, and an everlasting mansion, not one which disappears as things do in this world...!
The intelligent man is the one who acts for this world as if he were going to live forever and acts for the next world as if he were going to die tomorrow."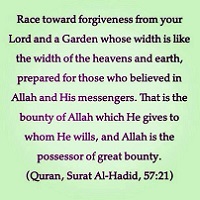 [Source: Ibn Al-Qayyim(r) quoted from an abridgement of his Kitabar-Ruh]
MY 'SALAAMS' TO ALL
Courtesy ~ Sis Yasmin~



2018-09-30 Sun 22:59:27 ct


NewTrendMag.org