NewTrendMag.org News # 1773
[ Click on NEWS for back issues ][ OUR BOOKS ][ Contact ][ Previous Issue ]

14 Zulhijja 1439 A.H.- August 26 2018 Issue # 34, Newsletter #1773

---


Hadith of the Week

Abu Huraira reported:
The Messenger of Allah, peace and blessings be upon him, said:
Our Lord descends to the heaven on the last third of every night, and he says: Who is calling upon me that I may answer him? Who is asking from me that I may give him? Who is seeking my forgiveness that I may forgive him?

Ṣaḥīḥ al-Bukhārī 1094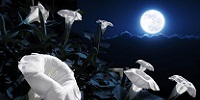 with Thanks to Sis.Kristi


---



BBC's Sneak Attacks on Islam and Muslims.


From New Trend's BBC Observer.
BBC is regarded as a better source of news about Muslim issues than US media.

Muslims should note that BBC is using its distinction to sneak attack Muslim causes in complete violation of journalistic ethics and absolute disregard for evidence.

BBC published a woman's claim that 8 years back on the periphery of the Hajj she was groped by a security guard. BBC presented it as if this is typical of the 2-million people gathered for Hajj.


BBC 3 produced an ISIS "commander" facing the death penalty to claim that he had committed thousands of murders and thousands of rapes.
BBC surely knows that use of helpless prisoners to make claims for which there is no evidence is a crime of extreme graviy. Even America did not use Guantanamo for such "confessions."


Suddenly BBC fell in love with Yemen and started blasting Saudi Arabia for two incidents in which civilians were bombed. The Houthi shias's atrocities were not cited. Two incidents are being used to divert attention from ths genocide of Muslims by Shias in Syria and Iraq.
---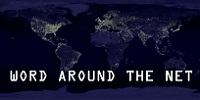 by Br.Nazeer, Texas

Irish PM tells pope action must follow words on tackling abuse.
NowOnlineNews.com/irish-pm-tells-pope-action-must-follow-words-on-tackling-abuse

What Freedom of Religion leads to: the Satanic Temple places a bronze statue of a goat-headed, winged creature called Baphomet on the grounds of the Arkansas State Capitol.
FoxNews.com/us/2018/08/17/satanic-temple-brings-baphomet-statue-to-arkansas-for-rally.html

US bombs are killing children in Yemen. Does anybody care?
UK.News.Yahoo.com/us-bombs-killing-children-yemen-123920556.html

China training for "Strikes on US targets".
BBC.com/news/world-us-canada-45218741

Sudan: 24 schoolchildren die in boat accident on the near River Nile.
BBC.co.uk/news/world-africa-45197406

Standoff over China mosque demolition.
BBC.co.uk/news/world-asia-china-45140551

Sen. John McCain dead; he will "lie in state" - here's what that means.
CNN.com/2018/08/26/politics/mccain-lain-state-capitol/index.html

Iranians vent anger at Trump as their economy declines.
CNN.com/2018/08/16/middleeast/iran-sanctions-tehran-families-intl/index.html

Political Prisoners :

AhmedAbdelSattar.org

FreeZiyadYaghi.info

FreeMasoudKhan.net

Civil Discord Show


---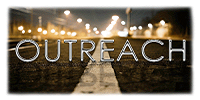 [Sensitive info to 94 Muslims]
Newark, Delaware
6 Page Jamaat al-Muslimeen Document.

On August 24, at Newark's biggest masjid , a very unusual 6 page document was given to 94 Muslims after juma' salat. The contents of the document taken from New Trend are as follows:

Russian and Iranian conspiracy theories which mislead Muslims.


&
Khutba on ignorance of imams on Eid al-Adha.


Jamaate e Islami Pakistan calls for condemnation of caricatures of the Prophet, pbuh, in Hollamd,


Police atrocities on three Islamic women in Pakistan.


Churchill's role against Poland in World War 2.
---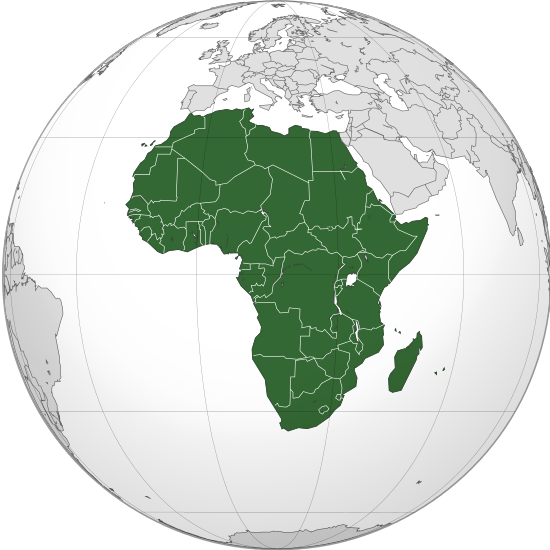 Eid is Beautiful in Nigeria.

by Abdul Kabir Oyemomi

Since, arguably, about more than 50 percent of Nigerians are Muslim, Eid el Kabir has a public holiday in Nigeria. It is observed in all the parts of Nigeria, especially in the northern regions of the country where most Muslims live. Muslims gather on this day for prayers and sermons at local mosques and outdoor areas. They dress up in new clothes or, at least,in the finest clothes they have before going to the services. There, they great each other with the words "Eid Mubarak" (Blessed Eid!). Families also gather together and partake in a festive meal. Animals like ram,cow, and goat are sacrificed, depending on which one can afford. But the commonest and most valued animal for Eid in Nigeria is ram. Prices of ram goes up to that of cow during the period of Eid-l-Kabir due to its preference. And many believe it tastes sweeter than cow. In some provinces, the government will distribute Rams and other food to help poor Muslims living there to have happy Eid.

Muslims also frequently invite non- Muslims to attend Eid celebration, hoping to introduce them to Islamic culture. Finally, gifts are given out to children during Eid, giving them reason to enjoy the day besides the religious aspect. If in Nigeria for Eid l Kabir, you may want to consider attending the " Durbar" in northern city of Kano. Durbar features horsemanship first and foremost.

It's also originally connected with display of Military skills during the Middle Ages. In Kano, durbars have been around since the 14th century A.D. There will be prayers, parade, the Emir of Kano in attendance, musicians,and of course, plenty of horseback riding. Other areas with durbars of note include Bida and Katsina. If you should visit Nigeria, particularly northern Nigeria during the Eid-l-Kabir festivities, you will find much that is memorable: the history, culture, food and natural beauty you will discover will stay with you for years to come


---



Pope Asks for Forgiveness.

DUBLIN/KNOCK, Ireland, Aug 26 (Reuters) - Pope Francis on Sunday asked for forgiveness for the "scandal and betrayal" felt by victims of sexual exploitation by Catholic clergy as he toured Ireland where years of abuse scandals have shattered the Church's former dominant role in society.

On the first papal visit to Ireland in almost four decades, Francis met privately with eight victims of clerical, religious and institutional abuse on Saturday and said he would seek a greater commitment to eliminating this "scourge".

But pressure on the pope over the issue increased on Sunday when a former top Vatican official accused Francis of having known of allegations of sex abuse by a prominent U.S. cardinal for five years before accepting his resignation last month.


---


PAKISTAN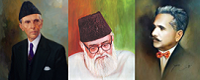 Jamaate Islami Senses World Powers behind elections.
Cites Egypt and Gaza.
JI Still Wants Peaceful Means.
by Qaiser Sharif.

LAHORE, Aug. 26; Addressing the Foundation Day function of the Jamaat e Islami here on Sunday, the JI Ameer, Senator Sirajul Haq, said that the Islamic movements all over the world had gone ahead despite strong opposition by the international establishment.

Sirajul Haq said that the world colonialism was not allowing the Islamic movements to come to power even through democratic process and the toppling of Dr Mursi's elected government in Egypt and the west 's refusal to accept the victory of Palestine's Hamas in elections were the irrefutable proof of that.

He said that in spite of the hostility of the international establishment, the JI was against securing power through undemocratic or underground means. JI deputy chief Dr Farid Ahmed Piracha, Ahmed Bilal Mehboob and Zikrullah Mujahid, also spoke on the occasion.

Sirajul Haq said that at a time when there was darkness all around, only a handful of noble people had gathered around Syed Abul Ala Maudoodi and by now, this movement had an impact all over the world.

He said that the JI was not prepared to accept the slavery of the world establishment. " We are the slaves of Allah Almighty and His Prophet and their slavery is our identity and our biggest asset".

Sirajul Haq said that at a time when the world politics, economy and education system were under the influence of international establishment, the JI had raised the banner of truth. He said that even during the election campaign, the JI invited the people not towards any individual or party, instead it invited the people towards the system given by Islam. He said that JI had lost election but had not lost its faith.

He said that most of the people entered politics to make money but the JI's politics aimed at service of the masses and to bring about the Islamic system.

Condemning the competition of profane caricatures in Holland, the JI chief called for an immediate meeting of the OIC to devise a united mechanism to stop satanic pursuits. He said the Muslims could not tolerate desecration of the noble Prophet and added that summoning the Holland ambassador and lodging protest on this was not enough.

JI Secretary General Liaqat Baloch, while addressing the JI Foundation Day function at Islamabad, said that Syed Abul Ala Maodoodi had founded the JI in 1941 with the objective of establishing the supremacy of the Islamic ideology and the enforcement of the system of life given by the Holy Quran and the Sunnah. He said the JI had continued its struggle in this direction during the last seventy seven years. He said the solution to all the problems being faced by the Muslim Ummah lay in the unity of the Ummah and the supremacy of Deen.

Talking to newsmen on the occasion, he said that the opposition would protect the constitution and the democratic system inside and outside the parliament.



---


The next 6 items are compiled by New Trend's Monitor:

The Ultimate in Treachery:
Pakistani Military Joins Indian
Military in Russian-Chinese Exercises.

August 25. Joint military exercises being held in Russia's Ural mountains have brought together troops from India and Pakistan. The objective is to train the forces in effective counter-terrorism methodology.

[Note that "Terrorist" is a term used for Islamic fighters by Israel, Russia and Pakistan.]

August 23: Pakistan has bought advanced attack helicopters from Russia worth $151 million. The first of these have just arrived in Pakistan. The deal was made in 2015. The helicopters are suitable for fighting Islamic groups in the mountains.

[Sources: rothys.com, Current Affairs, Pak Tribune.]


---


Is this the real Imran Khan?

Pakistanis are mulling over the fact that Imran Khan did not turn up for Eid prayers. By contrast, Turkey's Erdogan not only turned up for Eid prayers but recited the Qur'an after prayers.


---


Fate of Islamic Women not known to Imran Khan?

The new prime minister is eerily silent over the brutal arrest of two Islamic women [in Karachi] and the burning of a woman's home near Bannu which we reported in the previous issue of New Trend. Security forces have no right to violate the rights of Pakistanis.

We urge Pakistan to release:
Dr. Roshan Enam and her husband.
Sis. Romana Hussain.
Compensation for the home of Mazri Khan's wife.


---


Small but Noisy crowd of Secularists.

August 24. In a rural area of Malakand [frontier area], a music and dance party degenerated into drunkenness. The noisy drunks disturbed nearby villagers who alerted police to stop the disturbance or they would do it themselves. The police quickly closed down the party.


---


Pakistan Should Move against Holland Blasphemy.

Many Pakistanis are concerned about Imran Khan's lack of strong action against Holland where caricatures of the Prophet, pbuh, are being publicized.


---


Mass Movement Against Blasphemous attack on Prophet, pbuh.

The Labbaik Pakistan movement led by firebrand scholar Khadim Hussain Rizvi is calling for a mass movement against Holland where cartoons of the Prophet, pbuh, are being published.

Labbaik movement says all diplomatic and commercial links to Holland should be cut off.

It is also expressing anti-American sentiment because an American is in charge of the cartoon competition.

[Pakistan government has given a note of protest on this matter to the Holland ambassador. Holland says its government is not involved in the blasphemous activity of an extremist known as Wilders.]


---


War News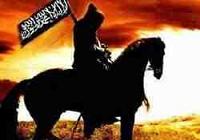 Syria

Battles in the Desert.
Assad getting Ready to attack Idlib.
USA attacking IS on the Euphrates.

August 26.Al-Nusra and the Turkish [Uighur Chinese] mujahideen are getting ready to defend Idlib province. A large pro-Assad military force is moving steadily forward to attack Idlib. The regime forces consist largely of so-called Hizbullah, Iranian revolutionary guards, regular Assad Alawite troops and Shia militias from various countries.

The regime forces are supported by long range artillery, tanks, jet fighters and helicopters. The Islamic fighters are thus outgunned though they are determined to defend Idlib.

Turkey and Russia are telling the people of Idlib that they are safe. The province is packed with 2,000,000 million and more refugees from Ghouta and Deraa which the Russians bombed. If the regime forces attack civilians, as they usually do, there will be a blood bath.

Heavy fighting in the desert known as Rif Dimashq, Regime forces, Russia and Iran are using missiles and bombs to destroy the small Islamic State forces in the desert which have hunkered down in Tlul a;-Safa. The ISIS fighters have loist 151 killed in the bombing campaign. However in the ground fighting they killed 56 of Assad's troops.

Abu Bakr al-Baghdad issues new call. August 22.
Bad news for both America and Russia. Islamic State leader Abu Bakr al Baghdadi is not only alive but has issued a 55 minute Eid message to continue the jihad. Bits and pieces of it have been picked up and translated by various media. Russia had claimed that it had killed the Caliph. America has put $25 million bounty on his head.

August 23-26 US air force is bombing Islamic State enclaves along the Euphrates area. A large Kurdish Communist force led by French and American special forces is advancing into the area with heavy artillery and tanks. Scores of IS have been killed and injured. Civilians are fleeing.

Assad's forces are looting towns in Ghouta and Deraa which were vacated by the opposition under threat of Russian bombing.

August 23-26. Assad's Iranian and Hizb artillery is pounding Islamic areas of Idlib province and northern Hama province despite Russian promises of peace.


---


Iraq

US Air Strikes and IS sneak Attacks continue.

In Basra protestors came out again after several hundred people went to hospitals after drinking which turned out to be contaminated.

One U.S. servicemember was killed in helicopter crash. Three other Coalition servicemembers were wounded and sent for treatment, but their nationalities were nor released. The MH-60 Blackhawk helicopter was returning to base after an anti-Islamic State mission at the time of the crash. The location of the operation was in an undisclosed area of Iraq

A human bomber from ISIS attacked militia outpost near Shirqat, killing five troops and one journalist. About 30 more fighters were wounded, including former M.P. Adnan al-Ghannam.

The IS group has killed at least one Iraqi soldier and wounded two others, said Mohammed Fayiq, former spokesperson for Tuz Khurmatu Mayor.

On the northeastern border with Iran, Kurdish Islamic fighters clashed with Iranian troops at two points. Three soldiers were killed on each side.


---


Egypt

Reuters report: August 24. ISIS attack on military check post 17 km west of al-Arish killed and wounded 15 Egyptian troops.

Egypt said it repelled the attack and killed 4 "militants."

Observers say growing insecurity and depression could lead to a situation like that of the "Arab Spring" which overthrew Hosni Mubarak.



---


Libya. August 23. IS re-Emerges

Islamic State fighters attacked a military a checkpoint east of the Libyan capital Tripoli earlier this week, the group's Amaq news agency said on Saturday.

Thursday's attack took place between the towns of Zliten and Khoms on the coastal road leading from Tripoli to the port city of Misrata, an area in which members of the militant group are known to be operating, according to the Zliten mayor.

Amaq said "seven Libyan road security personnel were killed" in the attack by Islamic State fighters, while around 10 more were wounded.


---


News Within the U.S.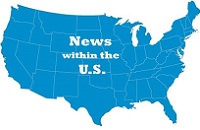 Show us your menstruation 'pads':
Hijabi Muslimah humiliated & Ridiculed by airport police.

August 26.
Zainab Merchant, 27, of Orlando, a strict hijabi woman, mother of three, was humiliated and ridiculed by TSA [airport security] when she arrived in Washington airport from Boston.

Probably because of her hijab, Zainab is screened by touch every time she travels. However, this time she was taken to a separate room and forced to take off her pants. She objected, tellng security that she was was menstruating. Then the security insisted that she show them her menstruation pads.

The TSA agents had removed their name tags and refused to let Zainab call her attorney.They threatened to call federal police stationed nearby and get her arrested if she refused to comply.

[ACLU, American Civil Liberties Union, has noticed the incident and protested to TSA.]
[Zainab is a graduate of Harvard.]


---


Guidance from Sis. Yasmin




The Challenge of the Qur'an

'Bismillahir Rehmanir Raheem'.
'Assalam Alaikum Wa Rehmath Ullahi Wa Barkatahu'.
The Great Challenge to Produce One {1} Chapter Like the Chapters of the Holy Qur'aan.
(Courtesy~ Sis Yasmin)

Allah has said in the Qur'aan....
'And if you are in doubt about what We have revealed (the Qur'aan) to Our worshiper (Muhammad ), then produce a chapter like it, and call your witnesses (supporters and helpers) besides God if you are truthful.

And if you do not do it, and you can Never do it ! then fear the Fire (Hell) whose fuel is men and stones.
It has been prepared for disbelievers.
And give good news O Muhammad to those who believe and do good deeds, that for them are gardens (Paradise) in which rivers flow....'

[Source~ Quran~Surat Al-Baqarah (The Cow) -2 ~A# 23-25 ]

Ever since the Qur'aan was revealed, fourteen centuries ago, no one has been able to produce a single chapter like the chapters of the Quran in their beauty, eloquence, splendor, wise legislation, true information, true prophecy, and other perfect attributes.
{'Alhamdullilah'}

Also, note that the smallest chapter in the Qur'aan (Chapter #108) is only ten words, yet no one has ever been able to meet this challenge, then or today.

Some of the disbelieving Arabs who were enemies of the Prophet Muhammad tried to meet this challenge to prove that Muhammad was not a true prophet, but they failed to do so. This failure was despite the fact that the Qur'aan was revealed in their own language and dialect and that the Arabs at the time of Muhammad were a very eloquent people who used to compose beautiful and excellent poetry, that is still read and appreciated today !

The smallest chapter in the Holy Qur'aan (Chapter # 108) is only ten words, yet no one has ever been able to meet the challenge to produce one chapter like the chapters of the Holy Qur'aan.

~My 'Salaams' To All ~
Courtesy ~ Sis Yasmin~

"All that is on earth will Perish. But will abide {Forever} the Face of thy Lord, full of Majesty, Bounty and Honour"
{'Quran'- Surah Al-Rahman-55.26-27 }

I Want to Die With my Forehead on the Ground! The Sunnah in my Heart, Allah on my Mind, Qur'an on my Tongue, and Tears in my Eyes!
{In Shaa Allah}


---


VIEWPOINT





Biggest Myth of World War 2, emanated from Confessions Fabricated under Torture. Technical Impossibility.
Protected by Laws against Freedom of Expression.
Courtesy CODOH, Committee for Open Debate on the "Holocaust.

Lengthy but readable: this is too large to publish in it's entirety, but it's worth the read so we've provided it via the link below.



2018-08-27 Mon 21:43:34 ct


NewTrendMag.org