NewTrendMag.org News # 1764
[ Click on NEWS for back issues ][ OUR BOOKS ][ Contact ][ Previous Issue ]

9 Shawwal 1439 A.H.- June 24 2018 Issue # 25, Newsletter #1764

---


Hadith of the Week

Gifting from Property

Narrated Sa'd, r.a.:
The Prophet (ﷺ) visited me at Mecca while I was ill. I said (to him), "I have property; May I bequeath all my property in Allah's Cause?" He said, "No." I said, "Half of it?" He said, "No." I said, "One third of it?" He said, "One-third (is alright), yet it is still too much, for you'd better leave your inheritors wealthy than leave them poor, begging of others. Whatever you spend will be considered a Sadaqa for you, even the mouthful of food you put in the mouth of your wife. Anyhow Allah may let you recover, so that some people may benefit by you and others be harmed by you."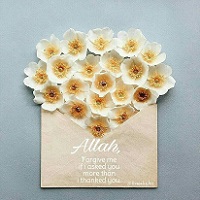 Sahih al-Bukhari 5354
Book 69, Hadith 4
Vol. 7, Book 64, Hadith 266

---

With thanks to Sis. Kristi


---


USA

What will America be like in a year?

Police shootings of young Black men on an ongoing basis. Black communities being terrorized. Unable to respond owing to lack of leadership.


Separating children, even babies, from mothers coming in from central America and Mexico. The traumatized children will not forget these horrors.


Recognizing Jerusalem as the capital of the criminal entity known as Israel.


Increasing restrictions on Muslims.


Trump is becoming bolder every day and his excesses do not damage him because there is a large race-oriented population supporting him.
[From New Trend observer]


---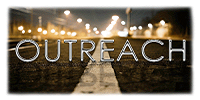 From New Trend's Web Site in May only

124568 hits.

Average of 604 visits daily.

Thank you Br. Rich.


Political Prisoners :

AhmedAbdelSattar.org

FreeZiyadYaghi.info

FreeMasoudKhan.net

Civil Discord Show


---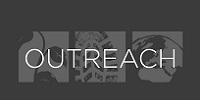 On facebook, Jamaat al-Muslimeen's page,
New Trend of June 10 reached
14520
people.
Most important items in this:

Police oppression & corruption in Baltimore.

Pakistan army admits connection with US in attacks on mujahideen.


---


War News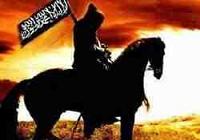 Syria

People fleeing Deraa province as Regime advances.
IS re-entering Raqqa? Curfew imposed.
Assassins at work.

June 18- 24. Assad's troops with Iranian and Shia militias is advancing east of Deraa, while Russian planes bomb the population which is opposed to Assad.

23 civilians have been killed in the bombing, 6 women and 3 children. In the ground fighting 13 of Assad's troops and 15 Islamic fighters have been killed.

Assad's helicopters dropped 4 barrel bombs on Nahta town in the same area.

Russia launched 26 air strikes. Terrified people have fled from 7 villages as the regime forces advance. These internally displaced persons from 7 villages number more than 17,200.

June 24. [In the latest fighting in eastern Deraa province counterattacks by mujahideed killed 5 of Assad's commanders and 20 of his troops [not clear if they are Iranians or Shia militias].

[America has reportedly told the opposition groups in Deraa that it will not help them as the regime forces advance.]

June 24: In an attack on al-Suwaida city, 2 members of Assad's intelligence service were killed and several wounded.

in Deir ez Zor, bombing by the US air force coalition earlier in the week killed 7 civilians in al-Shafa town along with 14 Islamic State fighters.

In Idlib province unidentified gunmen have killed more people supporting al-Nusra. Trained assassins are wreaking havoc in Idlib province and the opposition groups blame each other misled by regime propaganda.

June 20. At the border of Deir ez Zor and Homs provinces, in the desert Islamic State advanced again and inflicted heavy losses on Iranians, Shia militias and other Shia forces. Both sides are preparing for a major clash and the area has been calm for 4 days.

Al-Raqqa, the former capital of the Islamic State [IS] is facing infiltration by IS fighters coming back to attack SDF which has the support of USA. Five SDF were killed on the outskirts of al-Raqqa. In side the city, which wasreduced to rubble by the US air force, locals trying to return are clashing with SDF. Some firing by unidentified gunmen killed 4 SDF and injured 11. A large SDF force has been brought into al-Raqqa and curfew has been imposed.


---


Iraq

Islamic Women Prisoners: New Turn. US strike kills 34 allies by mistake. Turkey bombing PKK.

June 24: According to Middle East Monitor, ISIS has captured 6 Iraq regime security me and is offering to exchange them for Islamic women in regime prisons. Amaq, the IS news agency, according to the Monitor has posted a video of the 6 men who will bw executed if the women are not released.

Owing to misinformation between two Shia Iraqi commanders, US air strikes hit shia forces killing 34. Here is a bit of that conversatuin:

'Mohammadi, according to Husseini, "informed the Joint Operations Command by mistake that the troops were deployed 1500 kilometers away from the borders, after one of the commanders told him the information mistakenly. However, he did not correct it."
[1500 km away? No wonder the US air strikes came in. editor]]

Scattered guerrilla fighting continues in various parts of northern and western Iraq.

Turkish jets have been bombing PKK positions in northern Iraq. 35 PKK are reported killed.


---


Editorial



Breaking News:
Congratulation Mr. Erdogan. The Muslim world is proud of you. He beat his closest rival by 22%. In parliament the victory is even bigger though the secular party crossed the 10% mark.


Congratulations Jamaat e Islami Pakistan:
June 24. At a huge gathering in Peshawar, Jamaate Islami leader Sirajul Haq, vowed to free Dr. Aafia Siddiqui from the cluthches of the US, and also to help liberate Palestine and Kashmir.
---


Why do many non-Muslims, particularly leftists, and middle class Muslims, now support Palestine but Oppose Mujahideen?
The reason behind this phenomenon needs Thorough Thinking but is Paradoxically Simple.
by Kaukab Siddique

Many non-Muslims support Palestine. The reasons are quite simple if one thinks about them. Let me break it down for you.


The non-Muslims [and middle class Muslims] believe that Israel is "safe." Militarily it is the strongest power in the Middle East.


The United States supports Israel with all its power and influence.


Notice that non-Muslims criticizing Israel and sympathizing with :Palestinians are opposed to the "settlements," not to all of Israel.


The Arab rulers have recognized Israel as a legitimate entity. Egypt and Jordan have full diplomatic relations with Israel. UAE is doing more for Israel than Egypt even without diplomatic relations. Saudi Arabia is coy but has indirectly recognized Israel.


All the rulers have agreed to what is known as a "two-state solution." If only Israel accepts a client Palestinian state, the rulers would be quite satisfied.


Iran is full of polemical statements against Israel but its all talk. Ayatollah Khamenei recently clarified that the claims that Israel would disappear were not to be taken literally. Iran's most important ally Hizbullah did not stir during THREE invasions of Gaza. In Syria, six of Hizbullah's positions have been hit by Israel with no Hizbullah response.


All sides among the rulers are sure that with USA's support, Israel is safe. It cannot be overthrown.


America allows freedom of expression, so the professional lefties cannot lose anything by criticizing Israel and "supporting" :Palestine.
They are way ahead of the Palestinians who criticize Israel.


There is a strong undercurrent of information that Hamas too has accepted the "two nation" solution, sandwiched as it is between Israel and Egypt..


Now let us see why all the rulers and superpowers are opposed to the mujahideen. Every day the mujahideen are bombed by both USA [Britain, France, Belgium, Australia, Canada] and Russia with the help of Iran and Hizbullah. Hundreds of thousands of Muslim civilians have been killed by these powers. Entire Islamic cities have been reduced to rubble, major ones among them Mosul, Raqqa, Douma and East Aleppo.

Here are the reasons why none of these powers condemn the slaughter of Muslims:


None of the mujahideen groups support Israel in the slightest even though they have no tanks, long range artillery and air force. They could have easily asked for help as we might remember when the Jordanian King attacked the Palestinians [in Black September] many of them fled to Israel.


None of the mujahideen groups accept the legitimacy of the superpowers, particularly of those who have come from thousands of miles away to bomb them.


None of them accept the Arab rulers, be they kings, dictators [or non-Arab sectarians like Iran.]


Most importantly, the world powers see the mujahideen as capable of setting up a Caliphate. In fact they did set up a mighty Caliphate from central Syria to northern Iraq.
They demolished the Iraq-Syria border set up by the western powers and threatened the Saudi kingship.


The Caliphate panicked the western powers into breaking all the rules of war and international relations. They simply pounded the mujahideen with all they had,
slaughtering civilians and fighters alike [including 40,000 civilians killed in Mosul, reports the Independent]


The Caliphate was demonized by the western [global] media to such an extent that many Muslims consider them no more than gangsters and even non-Muslims. The media can attribute any crime to them and no one asks for evidence.


Despite the slaughter of Muslims, the western powers think that the emergence of the Caliphate is still possible because small groups of fighters are not giving up and are still willing to sacrifice their own lives without hesitation.

So they keep pounding them, trying to kill every one of them. Even Islamic women have been sentenced to death by the same shia groups which executed Saddam Hussain.

So, whom would non-Muslim "radicals" [and middle class Muslims] with their anti-war slogans support: Palestinians who are helpless in front of Israel or mujahideen who threaten to awaken the entire Muslim world against the West?


---


Pakistan





Islamic Coalition Ready for Elections
by Qaiser Sharif

LAHORE, June 23; Secretary General, Jamaat e Islami, Liaqat Baloch, who is also the Secretary General of the MMA, has said that on the 25th of July, the people of Pakistan would lay the foundations of an Islamic revolution leading towards an Islamic and prosperous Pakistan.

Addressing corner meetings in NA 130 in the city, he said that the MMA election manifesto was the harbinger of the welfare of the masses and dignity and respect of the national institutions. He said that in the past, the rulers had brought disgrace at every forum but MMA's revolutionary programme would restore the image of the country and the nation in the comity of the nations.

Liaqat Baloch said that the MMA government would ensure free treatment to the patients of five major diseases and also bring down the prices of the food stuff and other items of daily use. The prices of POL would also be lowered by reducing taxes.

He said that the MMA government in the Khyber PK in the past had been a model government in every respect and the people of the province were praise for that even now.

He was confident that the MMA would achieve countrywide victory in the elections and run the country according to the wishes and aspirations of the people.

Palestinians Condole the Passing of their great Pakistani Friend

LAHORE, June 23; Leading Palestinian leaders including their former Prime Minister and HAMAS chief Ismail Haniyya, have expressed deep grief over the sad demise of Jamaat e Islami's deputy chief Syed Muzaffar Hashmi and paid tributes to him for his services for the liberation of Palestine and Kashmir.

The HAMAS chief, in a condolence letter to the Ameer, Jamaat e Islami, Pakistan, Senator Siraj ul Haq, said that Syed Muzaffar Hashmi had been continuously raising his voice for the rights of the oppressed people of Palestine and Kashmir.

Chief of the Al-Quds International, Yasin Hamood, head of the Ittehadul Ulema, Mauritania, and world fame scholar Dr Muhammad Al-Hasan Aldada, and chief of the Hamas Lebanon, Ali Barka, have also contacted the JI foreign affairs wing to express their deep grief over the demise of Syed Musharaf Hashmi and paid tributes for his services.


---


Bangladesh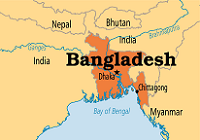 Enforced Indebtedness to India & the Politics of Appeasement in Bangladesh
Dr Firoz Mahboob Kamal

The on-going war against democracy
There are only two visible powers in the political landscape of Bangladesh: the people of Bangladesh and the government of India. The political history of Bangladesh is indeed mostly the history of clash of these two powers. Before 1971, India had its incessant war to demolish the arch enemy Pakistan in its eastern wing. After India's victory in 1971, Pakistan's war has ended. But India's war hasn't. Rather, it has received a new life, new objective and a new game-plan against a new enemy in this strategic land so crucial to India's destiny. Here, the Indian war is to crush the democratic aspiration of 170 million people of Bangladesh. Moreover, such a war has never been new in India; it is already continuing for 70 years in Kashmir and in its north-eastern provinces. And, it shows no sign to end in the near future.

On its eastern backyard, India never showed its readiness to tolerate a strong Pakistan-like neighbour. It wants only a subservient weaker Bangladesh -like neighbouring Bhutan, Nepal or melt-down Sikkim. In fact, such an Indian vision has always been the guiding compass for its foreign policy as well defence strategy vis-à-vis Bangladesh since its creation in 1971. Whereas, the Bengali Muslims want otherwise. They want to build a strong and independent Bangladesh and play its civilizational role as the 3rd largest Muslim country in the world. In fact, prior to 1947, the Bengali Muslims -the largest Muslim population in the subcontinent, played a crucial role to change the geopolitics of South Asia by creating Muslim League and Pakistan. Pakistan has been defeated in Bengal, but the vision survives. Because of strong entrenchment in such visionary premise, there starts an irreconcilable conflict between two incompatible objectives of the two dissimilar people. And such dissimilarity adds fuel to India's obsession to crush the popular aspiration of the people of Bangladesh. They can't see any acceptable alternative. To its advantage, India is not alone in the war. It has ruling Awami League as its partner. In fact, here lies the pathology of the political crisis as well as India's second phase of the old war in this war-torn country since its inception in 1971.

India never kept it hidden that her geo-strategic interest overrides the popular ambitions of the people of Bangladesh. For the similar reason, Indian leaders couldn't accept the democratic creation and the existence of Pakistan on its both flanks since its creation in 1947. This is why, whoever crushes the popular aspirations of the people of Bangladesh -like the one-party autocratic ruler Shaikh Mujib, the military junta General Ershad and the election fraudster Shaikh Hasina, could be embraced as the close partner in India's war in Bangladesh. In 1972, India withdrew its troops, but didn't withdraw its embedded agents who have been working for India's interest in civil, military, media, cultural, political and intellectual arenas since 1947. Moreover, during its military occupation in 1971-1972, India could manipulate the pro-Indian government at Dhaka to install a new army of collaborators in the defence and security infrastructures of Bangladesh.

The enforced indebtedness
India could successfully enforce a sense of indebtedness towards her political elites by its full scale war for the creation of Bangladesh in 1971. Such an embedded sense of indebtedness, has indeed reduced the sense of independence in the psyche of the nationalist Bengalis. As a result, the leaders of the ruling Awami League and its cronies take it as a pleasure as well as a political obligation to give license to India to interfere in the country's internal affairs. In fact, they made it a precedence by inviting the Indian Army inside Bangladesh in 1971. The legacy still thrives in the political and intellectual arena.

The war of 1971 was not only against Pakistan, it gave India a golden opportunity to enforce a deep sense of indebtedness in the secularist Bengali psyche. The Bengali separatist fighters -called Mukti Bahini, never had the moral strength and the war-skills of the Afghan Islamist fighters. The Afghan Islamists liberated every inch of their land from Russian occupation without any helping foreign Army in their land. Even the US Army with the help of 40 other states couldn't control more than 30% of Afghanistan. Whereas, Mukti Bahini couldn't liberate even a single district or a sub-district on their own. They needed a full scale invasion by the Indian Army, Air Force and Navy to do the job. After its victory in the war, India could present Bangladesh -the separated eastern wing of Pakistan, as a gift on a platter to her submissive cronies.

As a result, Shaikh Mujib could be easily portrayed in India as a recipient of an Indian gift -not as the father of a nation. Thus, the third largest Muslim country in the world could be indebted to an idol-worshipping kuffars for its creation. As a mark of gratitude to India, the leaders of the ruling Awami League consider it a solemn duty to express such indebtedness by protecting Indian interest in Bangladesh in every possible ways. In fact, such a sense of indebtedness forms the basis of their policy of appeasement towards India. This is why, India could get so easily the transit through Bangladesh, access its sea ports, withdraw waters from its international rivers and flood its market with the Indian goods. Such pro-Indian collaboration has other vile expressions: it is to vilify, torture, kill and restrict the political rights of those who fought against the Indian aggression in 1971. The ruling Awami League even runs an incessant judicial and extrajudicial killing scheme to exterminate them.

Indian claim of the fatherhood
Because of an embedded indebtedness to India, the pro-Indian leaders of Bangladesh need to swallow even the most unpalatable stuffs to appease her. The Indians too, understand the helplessness of their collaborators; hence look emboldened to openly claim even the fatherhood of Bangladesh. Such a claim was made in public on 27.08.2008 to celebrate the death anniversary of General Manek Shaw -the Indian Army Chief during the war of 1971. The renowned Press Trust of India published an article with the caption "Manek Shaw: A Soldier Who Created a Nation". In that article, General Manek Shaw and not Shaikh Mujib has been projected as the father of Bangladesh. It is noteworthy that the ruling Awami League and its pro-Indians coalition partners didn't raise a single voice of protest against such a robust derogatory and demeaning claim made so publicly in the prominent Indian media!

Such a claim indeed bulldozes the pride as well the core essence of Awami League's politics -as they claim Mujib as the father of Bangladesh. The Indians frame their argument on the basis that General Manek Shaw (later on honoured as Field Marshal) and his Army fought a full-fledged war against Pakistan for creating Bangladesh. Thousands of Indian soldiers had to die in the war. India spent billions of dollar to bear the cost of the war. In comparison, Shaikh Mujib didn't even declare any intention of independence publicly. Rather, he fought the general election in 1970 with the promise of framing a constitution of a strong and united Pakistan - as expressed in his party's election manifesto. He even sat with President Yahiya of Pakistan to reach a political deal.

Politics of appeasement & the new low
The politics of appeasement unto India has attained a new low in Bangladesh. In fact, it has turned to overt slavery of India. Politics is an art cum science of effectively running a state, safeguarding its interest and causing maximum benefit to its people. But in politics of slavery, the prime objective is to serve the geopolitical interest of the master; therefore, security and welfare of the state and its people get ignored. In an independent politics, who should be in power is the sole and sovereign issue of the people of the sovereign country. But in slavery, that is not the case. It becomes a subject to be decided by the foreign powers. This is why, it becomes a major issue in the political circles of Bangladesh to look at Indian preferences vis-à-vis who should come to the power in their country.

Such a sense of slavery towards India is expressed very candidly by Mr Iqbal Sobhan Chowdhury -the adviser to Bangladesh Prime Minister Shaikh Hasina on information affairs. In a seminar in Dhaka Press Club on 28th May 2018, he told that India on her own interest will want the ruling Awami League in power. He emphasised that India can't allow the anti-Awami League forces to win in any election in Bangladesh. In the past, Mr Pranab Mukharjee -the ex-President of India, reinforced the same view by a categorical statement that Bangladesh will not be allowed to slip away any more from the domain of the Indian radar. To support his expectation, Mr Iqbal Sobhan Chowdhury argued that Awami League government is helping India in her war against the separatist forces in the north-eastern seven Indian states. He told, India has to invest heavily both militarily and financially to fight the separatist forces in Kashmir. India would have collapsed economically if it had to fight similar war in her seven north-eastern states.

Mr Chowdhury gives credit to Awami League government's zero tolerance against the separatist forces in those North-Eastern Indian states that helped India to avoid such a collapse. Therefore, he believes, India has no other option but to keep Shaikh Hasina in power. However, he didn't mention that such zero tolerance against those liberation movements is indeed an expression of full submission to Indian agenda. It is also an expression of zero morality vis-à-vis the democratic rights of the oppressed people of those states. Such zero morality of the Bangladesh government is also expressed through its Kashmir policy. Whereas, it is an internal matter of the people of the Indian states to decide whether they want to stay in India or get independence. Only the politics of slavery unto India can deny such rights of those people.

Mr Iqbal Sobhan Chowdhury understands the incapacitating helplessness of his own party -as well as that of other stakeholders in Bangladeshi politics. Hence, the Indian preferences in the forthcoming election looks so important to him. Moreover, Mr Iqbal Sobhan Chowdhury is also aware of India's on-going crisis and the vulnerabilities. It can't afford losing a protected market of 170 million people. He is also aware that India can't accommodate a strong Bangladesh on its border. He also understands that only Awami League can give sustenance to Bangladesh's sense of indebtedness cum a state of bonded enslavement to India. Hence, he could tell so frankly and confidently that India must see Awami League in power in future election for its own interest. His statement also reinforces the common belief that India has the full manipulating power to influence the outcome of any election in Bangladesh. And, like any pro-Indian Bengali nationalist, he too, shows the tip of a huge moral deprivation. If he had an iota of self-esteem, he would have asked himself: why should India have a wish vis-à-vis who should stay in power in Bangladesh? Why such an Indian preference should get importance in Bangladesh's internal matters? It's indeed an exact expression of the slavish mentality of the Bengali political pets who rely on the masters to decide their fate. Because of them, the opinion of the Bangladeshi people are not counted in the general election and a fake election becomes such a necessity.

Indian collusion & the guaranteed victory of Hasina
Recently, Shaikh Hasina finished her India tour. Since her meeting with the Indian Prime Minister Mr Norendra Modi couldn't yield anything for Bangladesh, she now talks like a philanthropist. Recently, she told the press at Dhaka that she loves giving and dislikes begging. She also mentioned that she has given so such to India that can never be forgotten. It is indeed the usual expression of the deep-rooted indebtedness that India could instil in the secular Bengali psyche through its intervention in 1971. In fact, the war in 1971 was a political necessity of India to engineer an intellectual, cultural and political conversion among the secular Bengalis. The feeling of deep indebtedness to India is indeed the product of such a inner conversion. Because of that, serving the Indian strategic interests in Bangladesh has become a political obsession among the Bengali nationalists. Hence, Hasina is not an exception. In fact, the conversion is so profound that many of them even say in seminars that if the bondage with India is severed, Bangladesh will again become a part of Pakistan.

Such a sense of deep indebtedness has indeed inculcated the political, the ideological and the cultural submission to India. So, the influential Indian Bengali daily the Ananda Bazar could gleefully report that the Bengali New Year celebration in Dhaka looks more like a Hindu puja celebration in Kolkata. Shaikh Hasina feels proud of that. It is indeed the marker of hindu'isation of the Bengali Muslim culture. Shaikh Hasina has given free license to India to launch such an ideological cum cultural invasion. She is repackaging such a service cum submission to India as philanthropy. Now, it is obvious that Shaikh Hasina and her comrades can't come out of such a life-long bondage -enshrined in the name of indebtedness. So, the people of Bangladesh have to pay heavily for Indian involvement in war in 1971. No doubt, India will continue to cash on it in the future. This is indeed the price that Bangladesh has to pay for inviting an opportunistic India in its midst in 1971. It is indeed the ugliest moral and political failure of the people who led independence of Bangladesh.

There is no doubt that what Hasina has given to India is unprecedented in the history of Bangladesh. India couldn't even think of that in the past -even during her father's time. It is also true that India would not forget such an exceptional servitude of Hasina. But she should also know that better slavery never helps get free from the bondage of slavery, rather earns new role to serve the new agenda of the master. In such context, Shaikh Hasina has already earned a new role as the collaborator in India's war in its seven North-Eastern states and the executioner of the Islamists in Bangladesh. Since 1971, Bangladesh has served so much the geopolitical cum economic interest of India, but India never paid back to benefit the people of Bangladesh. On the contrary, it has done everything only to give more mileage to the rule of its own stooges. Hasina also understands India's predicament. Since India has no other better substitute, she would be the sole beneficiary of the Indian collusion in election in Bangladesh. It gives her an extra confidence in her eminent election victory in 2018 -as repeatedly expressed in her recent speech.

Since election is at the doorsteps, Shaikh Hasina needs to tell people about her deep Indian connection with a strong political purpose. She gives such lectures not for any Indian audience, these are only for the domestic consumption. This is why, she delivers such lecture only in Dhaka, and not in Delhi. She wants to warn the people of Bangladesh that India is definitely on her side; hence her victory in the forthcoming election is guaranteed. Nobody can undo that. Conspicuously, free and fair election is not the subject in her political sermons. Her adviser Mr Iqbal Sobhan Chowdhury told the same stuff in a seminar in Dhaka Press Club. Such lecture has an implicit intimidating message for those who dare oppose Hasina's rule. Such intimidation is done intentionally to demotivate and demoralise them. It works as a strong deterrence against people's power. Hence for the opposition parties, the message is clear. Since Hasina is going to stay in power, they have no way to avoid her punishing wrath.

Fake election: a tool of state-run terror
Fake election has always been the most favourite tool to legitimise the rule of terror in Bangladesh -as has been the case in Syria, Egypt and other autocracies in the world. Power-addict Hasina abolished the consensus formula of the election under a caretaker government only to use it as a tool to defeat the aspiration of the people. Her wrath is well known: the brutalities in the police custody, the physical abuse on the street by her party hooligans, the fabricated criminal cases in the court, the judicial and the extra-judicial killings and the enforced disappearances cum death are its usual features. These are indeed the powerful weapons to force the people to a total surrender.

Such a state-run terror has tremendous power not only to silence the people's voice but also to damage their moral power. In state of deep despair, a ray of new hope is very essential to generate an effective political force. Hence, crushing such a hope in the pubic mind is the most common objective of all brutal autocrats. They use the massive tool of the state-owned terror to kill such hope and drive people out of the political arena. The British colonialists ruled Bengal for 190 years by generating such hopelessness by using the massive military power. However, they didn't have fake elections. But Hasina has an advantage. Along with the state-owned tools of terror, she deploys fake election to impose the same subjugation more cunningly and more deceivingly. 23.06.2018 Tweet:@drfmkamal; facebook.com/firozkamal


---


Guidance

[Extra terrestrial beings?]




The Jinn Too Worship Allah along with good humans like the Prophet, pbuh.

~Courtesy Sis Yasmin ~

The Quraan and Sunnah indicate that the Jinn exist !
and that there is a purpose for their existence in this life.
{which is to worship Allaah Alone with no partner or associate.}

ALLAH {Azza Wa Jall} says...

'And I (Allah) created not the Jinns and Humans, except they should worship Me (Alone).'

['Source~ 'Quran' Surat al-Dhaariyaat~ 51: A #56].

Abd-Allaah ibn Abbaas {Allah have mercy on him} said:

~ Prophet Mohammad~
(Peace and Blessings of Allaah be upon him) went out with a group of his Companions heading for the marketplace of 'Ukaaz'.

{ This was when the 'Shayaateen' were prevented from getting any news from heaven, and shooting stars had been sent against them ! }

The 'Shayaateen' went back to their people, who said, What is the matter with you ?

They said...
'We cannot get news from heaven, and shooting stars were sent against us'.

Their people said...
'Nothing is stopping you from hearing news from heaven except some new event that must have happened.
Go and look in the east and the west of the earth, and see if you can find out what it is that is stopping you from hearing news from Heaven'.

Those who went out in the direction of 'Tihaamah' came upon the Prophet {Peace and Blessings of Allaah be upon him} in 'Nakhlah', when he was on his way to 'Ukaaz', and found him leading his Companions in the 'Fajr' Prayer.

When they heard the 'Quraan', they listened to it and said...

'By Allaah, this is what is stopping us from hearing news from heaven '

When they went back to their people, they said...

'O our people, we have heard a wonderful Recital {the 'Quraan}'
It guides to the Right Path, and we have believed therein, and we shall never join (in worship) anything with our Lord Allaah.

[ Source: 'Quran'~ Surat al-Jinn 72: A #1 ]

Then Allaah revealed to His Prophet {Peace and Blessings of Allaah be upon him}

'Say O Muhammad
It has been revealed to me that a group of Jinns listened (to this 'Quraan') and Allaah revealed to him what the Jinn had said.'

['Source~ Quran~ Surat al-Jinn 72: A #2].

{Source ~ reported by Al-Bukhaari Volume 7 Hadith # 731}

~My 'Salaams' To All ~

~Courtesy Sis Yasmin ~
"All that is on earth will Perish. But will abide {Forever} the Face of thy Lord, full of Majesty, Bounty and Honour"
{'Quran'- Surah Al-Rahman-55.26-27 }



2018-06-24 Sun 22:18:55 ct


NewTrendMag.org