NewTrendMag.org News # 1761
[ Click on NEWS for back issues ][ OUR BOOKS ][ Contact ][ Previous Issue ]

18 Ramadan 1439 A.H.- June 3 2018 Issue # 22, Newsletter #1761

---


Hadith of the Week

Does your fasting matter?

"The messenger of Allah, pbuh, said: One who tells lies while fasting and does not leave bad actions and vicious habits, his fast is not accepted."

[Narrated by Abu Huraira, r.a., Sahih Bukhari, kitab ul Siyam, #166]

---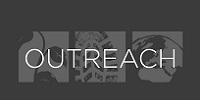 Powerful Jamaat al-Muslimeen Document given to 100 after Juma in Catonsville, Maryland

On June 1, a five page Jamaat al-Muslimeen document was given to 100 Muslims, after juma'. These were Pakistani Amercans.

It was well received. Very religious but highly educated Muslims in this masjid.

Here is an outline of the 5-pager:


&
Islamic women being sentenced to death by Shia court in Baghdad for supporting Islamic State fighters. [Photo]


Heavy fighting renews in Syria. Assad forces are ambushed.


Why do American Muslims not know great scholars like Ibn Taymiyyah? [ by Kaukab Siddique.]

Pakistan's tribal areas finally get civil rights. [Jamaate Islami].
Non-Muslim host family of Sabeka mourning her death in school shooting. [video]


Political Prisoners :

AhmedAbdelSattar.org

FreeZiyadYaghi.info

FreeMasoudKhan.net

Civil Discord Show


---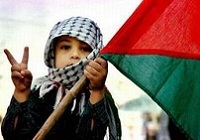 Triple Horror Against Gaza


21- year old medic killed.

Gaza Bombed after funeral

US Vetoes resolution against "Israel."


ISRAELI warplanes blitzed the Gaza Strip today as the country continued to punish Palestinians for daring to hold peaceful demonstrations near the fence that seals off the territory.

The bombings came just hours after thousands of Gazans attended the funeral of 21-year-old paramedic Razan al-Najjar, shot in the chest by Israeli soldiers as she tended to wounded protesters on Friday near Khan Yunis.

Mourners waved Palestinian flags and chanted demands for her killer to be brought to justice.

Witnesses said that Ms Najjar was 100 metres away from the fence and was wearing her white paramedic's uniform when an Israeli sniper shot her in the heart.

Her father Ashraf carried her uniform, soaked in blood, at the funeral.

Health Ministry officials said that 100 people were wounded by Israeli soldiers on Friday, including 40 shot with live bullets.

Four other paramedics were wounded as they tried to help people being shot at and tear gassed by the troops.

Ms Najjar's mother Sabreen told the Middle East Eye website that the Israelis "know Razan, they know she is a paramedic, she has been helping treat wounds since March 30," when the Great March of Return protests began.

"My daughter was a target for the Israeli snipers ... it was not a random bullet," she said.

Over 120 Palestinians have been killed and 13,000 injured by Israel since the peaceful demonstrations began, mostly shot to death. Ms Najjar is the second paramedic to be killed, after Moussa Abu Hassanein.

Another protester, 30-year-old Mohammad Naeem Hamada, died of his wounds yesterday evening after being shot by Israeli soldiers in the week.

On Friday evening, the United States vetoed a UN security council resolution that condemned the Israeli slaughter, while Britain abstained.

The draft resolution had called on UN secretary-general Antonio Guterres to find "ways and means for ensuring the safety, protection and wellbeing of the Palestinian civilian population."

Palestinian Fatah faction spokesman Osama al-Qawasmi condemned the "shameful and immoral" action of the US, which gives Israel $4 billion a year in military aid.


---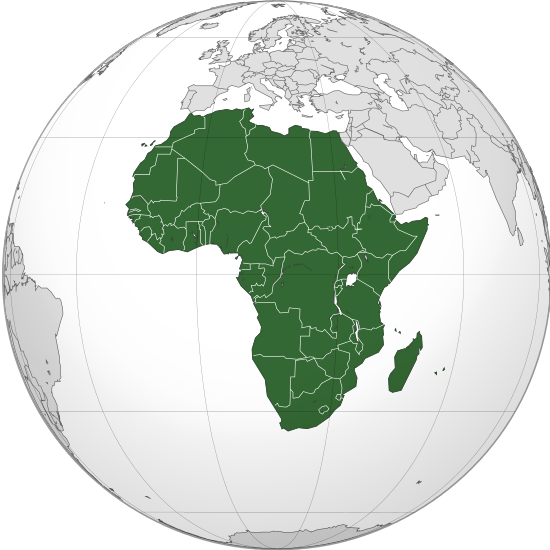 Nigeria

Negative Role of Major Christian Association+Media Manipulation+
Muslim Apologists
By Kabir Oyemomi

Nigerian Muslims are of different categories: many are just nominal Muslims ,who do not really care what becomes of Islam and Muslims; others are politician Muslims ,who are more interested in themselves much rather than Islam . Although these politician Muslims seek elective positions through majority Muslim faithful with lies of representing the interest of Islam.

Muslim in politics are more of apologists when issues bother on religion , especially against Christians. These set of people are too dangerous and they are actually the reason why the world do not know that the most unsafe place to live for Muslims now is Nigeria!

Many Muslims were killed in Benue, Kaduna,Taraba and many other states of Northern Nigerian in the recent past but the Media would have to change everything to "herdsmen killers" in order to tacitly call it Muslim killing Christians: Punch Newspaper (the leading anti-Islam newspaper in Nigeria) could only write that Islamic State in West Africa network operating within some North-Central and South-South sections of Nigeria may be responsible for the recent killings recorded in Benue and other parts of the country. But when the real Tiv killers were unraveled through massive arrests, they look other side and it appeared as nothing happened , and of course the real identities of the criminals were concealed and may never be talked about ever!

Recall that I wrote about Tashaku (the kingpin of massacre in Benue, allegedly authorized by Gov. Ortom). Tashaku was arrested by The Nigerian Army alongside many Tiv turned Fulani herdsmen some couple of weeks ago. Do you know the resultant effects of these arrests? It is PEACE!

Peace has returned in Benue State and others because the real perpetrators of evil are being arrested. Almost on a weekly basis!

The truth is no real Fulani herdsmen carry AK47 as falsely repeatedly alleged by , Channels Television, the leading anti-Islam TV station in Nigeria; Punch Newspaper; Vanguard Newspaper and other numerous tabloids not worth my time here. Infact, there is no known Media house not against Islam in Nigeria, Wallahu Ahlam!

The Christian Association of Nigeria(CAN)can throw courtesy to gutter to state all unimaginable utterances capable of creating unrest as long as it can bring down the government headed by a ' Fulani Muslim'. CAN gets approval of some politician Muslim by their keeping mum where this unscrupulous CAN could have been challenged by them. But politicians need numbers during election. Therefore, no division between Muslim and Christian Politicians.

Another body whose silence has being a source of worry to some conscious Muslims is the silence of The Supreme Council for Islamic Affairs (NSCIA) under the leadership of His Eminence , the Sultan of Sokoto, Alhaji Muhammed Saad Abubakar. It is believed that this topmost body representing Islam has made it look as if only CAN has license and reason to impugn motives.

Most unfortunately for CAN ,Rev. Asake , a beneficiary of the old order of institutionalized corruption was the arrow head of hate speeches, heating the polity and diminishing himself. But as Allah, the most gracious would have it, Rev. Asake died mysteriously a couple of weeks ago while taking CAN to the abyss of infamy through the unfortunate escalation of the herdsmen-farmers conflict.

CAN , after hobnobbing with the powers that be during the last administration , taking their right and every other thing left in vast corruption enterprise that they criminally ran with their partners in crime. The strategy now is to cry wolf where there is none, make storm in a teacup and shout marginalization and Islamization , even though they are the ones still in charge , in order to totally emasculate Muslims in their own Country.


---


Editorial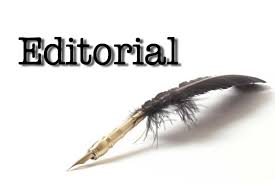 Dr. Aafia Siddiqui Supporters Hold Iftar, Pray for Her Release

By Nadrat Siddique

June 1, 2018

Baltimore, MD - Very nearly half way through Ramadan, supporters of Dr. Aafia Siddiqui held an iftar in her honor. Close to 30 committed Muslim activists from DC, Maryland, and Philadelphia discussed her case, made du'ah for her (and for other Muslim political prisoners), performed maghrib prayers, and shared dates and a Middle Eastern meal.

Dr. Aafia Siddiqui, a petite Pakistani Muslimah, is a political prisoner of the U.S. government. By all accounts, she has been raped, tortured, and separated from her school age children—who were also detained for years—in the course of her incarceration. Aafia is a neuroscientist with degrees from Brandeis University and MIT. She is being held as if she is a dangerous criminal in Carswell, TX, on trumped up charges which include attacking U.S. servicemen in Afghanistan. But supporters, like the ones gathered at the Baltimore iftar tonight, say the charges are preposterous, and that even the U.S. government knows it erred in its dealings with her, but is too arrogant or stubborn to reverse its actions.

Dr. Kaukab Siddique, an independent Pakistani journalist, who also teaches journalism at Lincoln University, was at the iftar. He had been writing about Aafia's case almost since its inception. In opening remarks to the iftar, Dr. Siddique referred to the Muslim organization he helped found decades ago: "Jamaat al-Muslimeen has always been in the forefront of fighting for Muslim women's rights under the rubric of Islam, and women have often been at the helm of the organization."

He recognized Ashira Na'im, Masjid Jamaat al-Muslimeen administrator; Sr. Chekisha El-Amin, a long-time Baltimore-based Jamaat al-Muslimeen activist; Nadrat Siddique, a DC-based Jamaat al-Muslimeen activist and political prisoner advocate; and Sr. Fatima Abdullah, a founding member of the organization, who, along with her husband Amin Abdullah, had come to the iftar from Philadelphia, PA.

"And Jamaat al-Muslimeen has always supported political prisoners, those who are imprisoned unjustly or because of their beliefs. So, when we learned of the plight of Dr. Aafia, it was only natural for us to support her case," he concluded.

Mauri Saalakhan, a long time DC-based human rights activist and head of the Aafia Foundation (formerly known as the Peace and Justice Foundation) was the guest speaker at the iftar gathering. He had travelled to several continents to raise awareness of the Aafia case, and organized rallies for Aafia outside the Carswell, Texas prison where she is being held—on very hostile turf, as well as at the Department of Justice, Bureau of Prisons, and other key locations.

Saalakhan said that it was the Islamic responsibility of Muslims to speak out against injustice, particularly during Ramadan. The organizer-activist, who is also known as El-Hajj Mauri Saalakhan because he has completed the Muslim pilgrimage to Mecca, had worked on a litany of political prisoner cases. But—Aafia's case, he said, was one of the worst cases of injustice he had seen. She was alive, he said, negating the recently circulating rumor that she had passed away. But she was not well, he said. She was held under sordid conditions, a travesty of justice, he said.

Saalakhan said he was very disappointed by the lack of action on the part of most Muslims to come forward. Muslims who could have done something to help Aafia, but didn't—would be held accountable for their inaction in the Hereafter, he told the iftar attendees. He pointed out the Pakistani government's insidious role in first aiding Aafia's kidnapping, and then subverting efforts to release her.

Imam Ali Siddiqui, a lifelong peace and justice activist currently based in DC, attended the iftar along with his family. His organization, the Muslim Institute of Interfaith Studies and Understanding, has effectively dialogued with churches and synagogues in the DC area. Addressing the iftar gathering briefly, he mentioned recent work with the DC Poor Peoples Campaign, a rekindling of Dr. Martin Luther King's movement for social justice. Imam Siddiqui has long protested Aafia's detention as well as that of other political prisoners, and participated in rallies and meetings to free her.

This writer, DC-based blogger, runner, and activist Nadrat Siddique organized the iftar. Siddique, who has run three marathons to call attention to Aafia's case, said that as Muslims were eating and praying, praying and eating—at many, many iftars throughout Ramadan, they ought also think about the Muslim prisoners and political prisoners, being held under horrendous conditions in American prisons and secret prisons. What were the prisoners eating for iftar? Were they even conscious and able to fast? If they were fasting, did they have access to halal (Islamically permissible) food with which to open their fast?
"Muslims ought to ask the imams of their respective masajid to mention the political prisoners in their khutbas. We should write letters raising concern for the welfare of the political prisoners to corporate media, and on the social media sites of these corporate media. Give zakat to the families of the political prisoners. And make du'ah for them. There is added barakat in doing this during Ramadan," she concluded.

Dr. Kaukab Siddique closed the iftar gathering with a du'ah asking for the acceptance of the fasts of the iftar attendees, and remembering all the political prisoners, including Dr. Aafia Siddiqui.

© 2018 Nadrat Siddique


---


PAKISTAN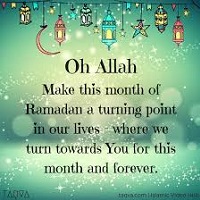 Big Prayer Gathering in Lahore Urged to remember the Battle of Badr in Ramadan. Victory of the few over Many.
by Qaiser Sharif

LAHORE, June 1; Deputy chief of the Jamaat e Islami, Hafiz Muhammad Idrees, has said that if the Muslim rulers of today learnt a lesson from the battle of Badr and created the same environment, they would not be cowed down by the US and other enemy forces. He was addressing a big Friday congregation at Mansoora mosque.

Hafiz Muhammad Idrees said that the battle of Badr was the first war between Islam and Kufr which taught the coming generations that victory did not depend on the strength of the army and arms and ammunition. On the other hand, victory came through an unflinching faith in Allah Almighty as Allah could make a few hundred men of firm faith victorious over a host of thousands.

He said that in the battle of Badr, the Muslim army comprising only of 313 faithful who were poorly armed, had defeated more than one thousand infidels who were fully armed. This gave the lesson to the coming generations that victory would come only to the forces of truth and righteousness, and the forces of falsehood no matter how strong, would be fated to meet a humiliating defeat.

The JI deputy chief said that there were around 1.7 billion Muslims in the world at present and they had abundant mineral resources. Despite that, they did not enjoy any respect or position in the world and the Muslims' blood was being shed in every part of the world.

Kashmir and Palestine were under enemy occupation while India and Israel had full US patronage. Due to that, there was unrest and disappointment all around. However, he said, if the Muslims repented and sought forgiveness from Allah, the situation could change in no time.


---


War News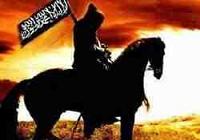 Iraq

Retaliatory Attacks after news of Death sentences on Islamic women by Regime.

June 3: ERBIL (Kurdistan 24) - Separate attacks in Kirkuk Province on Sunday left two police officers dead and four other people wounded when two Improvised Explosive Devices (IED), placed on roadsides by unidentified militants, detonated as they passed the road.

Salahuddin (IraqiNews.com) Four Iraqi soldiers were killed in a bomb blast, north of Salahuddin province,a security source said on Saturday.

Speaking to Baghdad Today website, the source said "a bomb went off, today, targeting a vehicle carrying four conscripts on board as they were trying to repel the attack against al-Hakna village in Shirqat, which left all the personnel killed."

Also on June 2: Near al-Dolouiya town in Salahuddin province, an IS infiltrator killed 12 members of a tribal family supporting the regime.

May 30. Mosul (IraqiNews.com) Forty percent of Islamic State fighters have not left the Iraqi city of Mosul, their former capital, even after the government declared victory over the group, a security source was quoted saying on Wednesday
Also on May 30.

Speaking to AlSumaria News, the source said "one of the personnel of al-Hashd al-Shaabi (Popular Mobilization Forces) was killed, while three others were wounded, in the evening, as a bomb went off in Hamreen region, on Tuz Khurmatu-Tikrit road."

Fate of Islamic Women in Iraq [Direct quote from AFP]

Dozens of foreign citizens suspected of having joined ISIS ranks are believed to be in detention in Iraq and neighboring Syria, including several children. Iraq has sentenced more than 300 people to death for joining ISIS, and more than 180 women have been sentenced to life in prison. Iraqi law allows people to be convicted of helping the terrorist group even if they are not directly accused of violence during the years since ISIS overran Iraq.
On April 29, the Baghdad Central Criminal Court sentenced 31 women from Azerbaijan, Russia and Tajikistan to life in prison for "joining and supporting ISIS."

Earlier in the month, Iraq sentenced five women from Azerbaijan and a woman from Trinidad to death and two Russian and French woman to life in prison for joining ISIS. A spokesperson for the Azerbaijan ministry of foreign affairs told The Defense Post on April 23 that the ministry was also not notified through official channels about the sentence. Earlier in April, the Baghdad court sentenced six Turkish women to death for ISIS membership and a seventh to life in prison. They had all joined their husbands in Iraq and Syria after 2014.

A German woman who had been condemned to death had her sentence reduced to life in prison, a German diplomatic source told The Defense Post last week.


---


Syria

Russia "Re-Organizing" Syria while fighting Continues. Iran Being told to Leave? US and SDF trying to advance along Euphrates.

Analysis: A strange calm in Syria.

Deals!

June 3. At the orders of Russia, 28 officers of the Assad regime have been arrested on charges of looting of properties of civilians in the area adjacent to Damascus vacated by mujahideen groups..

However looting by the regime forces in the Palestinian Yarmouk camp continues. [Strangely Assad regime was persuaded to accept cease fire by Russia during which ISIS forces withdrew with their weapons and forces intact.]

June 2. Iranian forces suddenly withdrew from Taal Riffat, a town north of Aleppo. Areas west of Aleppo are now in the hands of al-Nusra and other Islamic groups.

Looks like this was owing to a deal between Russia and Turkey. The Turkish enclave of Afrin is not far from here. The area was captured by Islamic factions of Free Srian Army [FSA} under Turkish cover.

A deal between Russia and Israel lead to unofficial reports that Iranian forces will vacate southern areas of Syria. A large regime force is preparing to advance into the area. Islamic factions are preparing to fight back.

As soon as the Israel-Russia deal on Iranian withdrawal leaked out, Iran claimed that it was not going to withdraw.

In a bizarre twist, as soon as the Russian plan leaked, the Assad regime claimed THERE ARE NO IRANIAN FORCES in SYRIA: only "advisers!
[Israel is saying there was no deal.

FIGHTING
In northeast Lattakia [Assad's home province] Islamic groups advanced against regime forces but not far as they were stopped by long range artillery.

In south east Der ez Zor Province, ISIS attacked regime forces putting the Shias in retreat but were not able to break through.

On Euphrates banks, the Kurdish communists supported by the US and coalition air forces advanced to try and capture the town of Hajin but strong ISIS counterattacks brought the Kurds to a halt.

At the connection of the provinces of Hazakeh [extreme northeast] which is partly Islamic territory of ISIS, with the tip of Deir ez Zor, US air force ["coalitiom"] bombed the population, killing12 civilians. However the Kurds could not advance against ISIS.

In nearby eastern Homs province, ISIS is gearing up to advance again after inflicting serious losses on Assad forces last week. [See our report last eek]

Russian and Iranian bombing and shelling of towns in north eastern Hama province is continuing. Losses not reported yet.

DEMONSTRATIONS by the PUBLIC

In Daraa province, in several towns, people came out in the streets to rally against Assad and chanted "no reconciliation" with the tyrant. Reconciliation is the Russian slogan to put people back under Assad if they don't want to be bombed. In one area, the regime troops were nearby and opened mahine gun fire. [The Syrian revolution against Assad began in Daraa.]

In al-Raqqa, people who had fled American bombing, are returning only to find that their homes are occupied by Communist Kurds. They are demonstrating and demanding that the Kurdish troops leave the city. The Kurds don't know how to deal with this situation. At one point in the city, the occupiers opened fire but losses are not known.

Idlib province, mostly run by al-Nusra [formerly al-Qaida] is at peace but Assad assassins have successfully killed more commanders and civic leaders. Two of the assassins were captured and executed.


---


Personal Information on my Aunt.

Appeal from Dr. Kaukab Siddique.
My aunt was a firebrand. Her Visit to America was Memorable. Very humble but fearless.
Supported Muzaffaruddin Hamid & Black Community.

On a Personal note
My aunt Shima Almas Noor passed away in Lahore, Pakistan, about a decade back. I am writing a book about her because she went through a great Islamic transformation in the last years of her life.
The part of her life about which i know something but want to know more is her visit to the United States. She met many Muslim students here and taught children .
In the Black community too she was well known because she was supportive of Muzaffaruddin Hamid and the Islamic movement he had formed known as the Islamic Party of North America.
If anyone has any vivid memories of her, please share with me at:
ksidd37398@aol.com
Any photos or videos will also be very welcome.


---


Guidance




Huge Blessings of Feeding those who are fasting.
[From Sis. Yasmin]
'Bismillah Walhamdulillah Was Salaatu
Was Salaam 'ala Rasulillah'

'Assalaamu 'Alaykum wa Rahmatullaahi wa Barakaatuhu'

PROPHET
[Sal Allahu 'Alaihi wa Sallam] said...

" Whoever feeds the person who is breaking
his fast, he will have his reward
(for his fasting) without decreasing anything from the reward of the fasting person."

[Source: Al-Tirmidhi, Ibn Maajah - Classed as Sahih by al Albaani]



---


ALLAH~ [May HE be glorified and exalted] states that... one of the characteristics of the believers who deserve Paradise is that they feed others...{!}

ALLAH ~ [Azza wa Jall] says ...

"And they give food, in spite of their love for it [or for the love of Him]~ to the ' Miskeen' [the Poor]~ the Orphan, and the Captive, saying.... 'We feed you seeking Allah's Countenance only.
We wish for no reward, nor thanks from you.
'Verily, We fear from our Lord a Day, hard and distressful, that will make the faces look horrible [from extreme dislike to it]..'
So Allah saved them from the evil of that Day, and gave them 'Nadhrah' [a light of beauty] and joy .
And their recompense shall be Paradise, and silken garments, because they were patient"

[Source: 'Quran'~ Surat 'Al-Insaan' ~76~ A#'s 8 - 12]

The Prophet [Sal Allahu 'Alaihi wa Sallam] informed us in the Hadith above that whoever gives food to a fasting person to break his fast will have a reward like his without the fasting person losing any reward...{!}

So during the month of 'Ramadan'
[and even during other months]
it is very virtuous and rewarding to feed others who are breaking their fast...{!}
It is also very virtuous and rewarding to feed others in general.

PROPHET ~ [Sal Allahu 'Alaihi wa Sallam] said....

"You will not enter Paradise until you truly believe and you will not truly believe until you love one another."

[Source ~ Sahih Muslim]

In another narration from 'Abd-Allaah ibn 'Umar
(Radi Allahu Anhu) related that a man asked the

PROPHET~ [Sal Allahu 'Alaihi wa Sallam]...

" What is the best thing in Islam ?"

PROPHET [Sal Allahu 'Alaihi wa Sallam] answered...

"Feeding others and giving the greeting of 'Salaam' to those whom you know and those whom you do not know."

(Source: Sahih al-Bukhari & Muslim)

Ibn Rajab (Allah have mercy upon him) said in al-Fath (1/43):

"The 'Hadith' (mentioned above) makes the connection between feeding others and spreading 'Salaam' because this combines good actions in both word and deed, which is perfect good treatment ('Ihsaan')...!

Indeed, this is the best thing that one can do in Islam after the obligatory duties."

A Lil Note...

Many Ahadiths are reported regarding the virtues of providing food for others to break their fast. Feeding others in general brings a great reward to the one who does it...!
ALLAH~ (May HE be glorified and exalted ) states...
that one of the characteristics of the Believers who deserve Paradise is that they feed others.

{'Alhamdullilah'}

~ My 'Salaams' to All ~

~ Y a s m i n ~
Say, 'Indeed, my Prayer, my Rites of Sacrifice, my Living and my Dying are for ALLAH, Lord of the Worlds'.
{'Quran'~Surat Al-'An'am -# 6-162.}
{'In Shaa Allah'~'Aameen'}


---


VIEWPOINT





Nazi Obsession
Propaganda is back firing.

There seems to be no end to the West's obsession with Nazism, Hitler and the Third Reich, says prominent British journalist Simon Jenkins.

What's behind this? In spite of decades of hateful propaganda, this fascination seems to grow with time, and millions of people around the world even regard Hitler and the Third Reich positively.

The dreaded "anti-Semite" label has been hurled so often and so recklessly in recent times that it's lost much of its impact.

Two American scholars who've been viciously smeared as anti-Semites are Steven Walt and John Mearsheimer, authors of The Israel Lobby, an important book that shows how this powerful lobby sets US Middle East policy. In the four years since it was published, their point is now widely acknowledged as undeniably true.

Gertrude Stein was an influential, "modernistic," twentieth-century Jewish-American writer. In spite of her background, in 1938 she nominated Hitler for the Nobel Peace Prize.

[Committee for Open Debate on the Holocaust:CODOH]



2018-06-03 Sun 23:24:47 ct


NewTrendMag.org