NewTrendMag.org News # 1758
[ Click on NEWS for back issues ][ OUR BOOKS ][ Contact ][ Previous Issue ]

27 Sha'aban 1439 A.H.- May 13 2018 Issue # 19, Newsletter #1758

---


Hadith of the Week

Narrated Abdullah bin Amr:

I heard the Prophet (peace be upon him) saying:
"Allah will not deprive you of knowledge after he has given it to you, but it will be taken away through the death of the religious learned men with their knowledge. Then there will remain ignorant people who, when consulted, will give verdicts according to their opinions whereby they will mislead others and go astray."

Sahih Al-Bukhari - Book 92 Hadith 410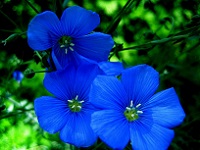 with thanks to Sis.Kristi


---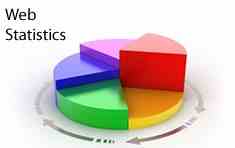 New Trend's web site,

one month's info:

NewTrendMag.org
received 105818 hits in April 2018.
An average of 531 visits a day.
Thanks Br. Rich.

[Scroll down for facebook statistics]

Political Prisoners :

AhmedAbdelSattar.org

FreeZiyadYaghi.info

FreeMasoudKhan.net

Civil Discord Show


---



May 12, 2018
Lake Forest College Confers Honorary Doctorate on top level researcher of Pakistani Origin.

Dr. Teepu Siddique is the founder of the Neuromuscular Disorders Program and Neurogenetics Laboratory at Northwestern University's Feinberg School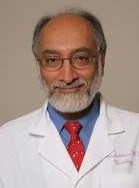 A physician-scientist and professor of both neurology and cell and molecular biology, Dr. Teepu Siddique has led for the past quarter-century the Les Turner ALS Research Laboratory, which focuses on the clinical and molecular characteristics of ALS (Lou Gehrig's Disease) and the development of novel therapeutics.

Internationally renowned for his scientific research, Siddique also maintains a large clinical practice with a specialty in familial ALS cases. He pioneered the molecular genetic approach to ALS, leading a world-wide collaboration that successfully identified the first genetic cause of ALS in 1993.

Born in Pakistan, Siddique studied botany at the University of the Punjab's Islamia College before coming to the United States and completing his medical training. He is the recipient of numerous national and international scientific research awards.

Lake Forest College is located 30 miles north of Chicago in Highland Park. It is a small college of international repute. Its 1500 students come from every state in the US and from 70 countries globally.


---


Reaching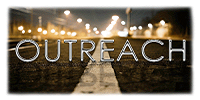 Reaching out through facebook.
The May 6 issue of New Trend projected through Jamaat al-Muslimeen on Facebook reached 11088 people mostly in Pakistan and Bangladesh.
It included:

Br. Kaukab's critique of how media are dividing & misleading Muslims.

Sis. Yasmin on crescent of Ramadan,

Intrigues against Muslims in Benue, Nigeria by Br. Oyemomi

Iranian-Russian destruction of Syria

[and others]


---


Appeal for Palestine

From Jamaat al-Muslimeen

Appeal to masjid Imams. This is a key point in history. Trump is going to make Jerusalem the capital of the terrorist entity known as Israel. No Mr. Trump, Jerusalem is the capital of Palestine. Political bluster cannot change that fact.

Dear Imams, speak against Trump's move though it is only symbolic. . It is a challenge to the entire Muslim world.
Speak out. Speak for Islam. Allah be with you.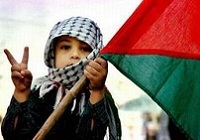 ---


Editorial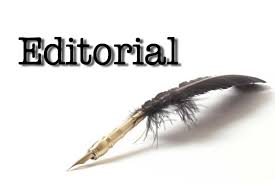 What is the central message and Purpose of Ramadan?
by Kaukab Siddique

Ramadan is just about here. Based on the Quran and authentic hadith, it challenges Muslims to fast from dawn to sunset for 29 or 30 days. We must deny ourselves the wants and needs and comforts we take for granted.

We must pray more than usual. We must spend more in doing good. We must learn to moderate our eating habits.
The world view of one who fasts is that of one who wants to learn self control.

One must appreciate spouses, children and relatives as blessings from Allah and be kind, compassionate and generous towards them.

The neighborhood, the city, the country and environment everywhere should be our concern and we must be proactive and helpful.

The struggle against tyranny, exploitation, oppression and bullying of all sorts must emanate from the central message of Ramadan that obedience from our innermost being is to Allah and our example and leadership is that of Muhammad, peace and blessings of Allah be on him.


---


PAKISTAN

Strange Mixture of Forces at work

The case of Hafiz Saeed.

The case of Nawaz Sharif vs. General Musharraf.

Maulana Abdul Aziz. All charges dismissed but...
From New Trend's Pakistan Observer.]
on May 8, Jamat udDawa leader Hafiz Saeed
was interviewed by Bol TV in Urdu. He had brought with him printouts of the Pakistani High Court dismissing charges of terrorism connections against him.

Hafiz Saeed, in a calm, steady voice, debunked American and Indian claims that he has connections to terrorism, particularly the attack on Mumbai.

He spoke about Kashmir where a vast Indian military occupation army is terrorizing the population.
He noted that his organization is working to help the needy and the poverty stricken across the country.
He addressed the people of India: We are not against the people of India and would never hurt a civilian.
He said Hindus of Tharparkar protested against his imprisonment by the Pakistani government. He said Hindus should not think that we hate them.


About the same date, a panel on WAQT NEWS discussed the Kargil disaster. These were experts on the Kargil situation when India responded on a big scale to attack a small Pakistani military force in Kargil.

The military has tried to blame Nawaz Sharif, the Prime Minister. However as this panel pointed out in detail, Nawaz Sharif was kept in the dark and the military took the intiative on its own, thinking that India would respond to it as a local problem.

Nawaz Sharif is very unpopulat in Pakistan now and has been removed from his position as Prime Minister on charges of corruption. However it appears that he was convicted on technicalities. There is a strong suspicion that the army is behind his removal as well as his defamation.
According to the panelists ONLY 4 GENERALS KNEW what was done to get Pakistan involved in Kargil.


All 35 charges against Maulana Abdul Aziz, the surviving leader of the Red Mosque, have been dismissed by the court. Many Muslims were misled by General Musharraf's propaganda against the Red Mosque. It was all fake to legitimize army assault against the Red Mosque. One really shameful one was that the mosque was built on usurped land.
The Zionist media and all brands of secularism in Pakistan have been demonizing Maulana Abdul Aziz.
So, despite his name being cleared, when he went to give the Juma khutba on May 11, the regime stopped him with military force.


[Readers might remember that the regime not only attacked the Red Mosque but also destroyed the women's seminary known as Jamia Hafsa.


---


War News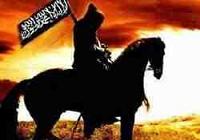 Afghanistan
Mujahideen Groups Competing?
[Source: Associated Press.]

On May 9, human bombers from Taliban and from Islamic State, separately, attacked two police stations.The regime admitted 7 police klled and 17 wounded. One police station was set on fire and at the other a gun battle continued for 7 hours between regime troops and gunmen using the human explosions to spread chaos.

Three serious Taliban successes are reported, all on May 9:


North Faryab province. Taliban captured Bilchirgh district after forcing regime troops to flee.

North Baghlan province. Taliban captured Tala wa Barfak district. Regime force killed.

Badghis province. Taliban attacked an election center in a school killing 8 soldiers and capturing one.
---


Syria
Regime forces Slaughtered in South Damascus. Russian Threat worked in Central Syria. SDF Stalled in Deir ez Zor.

May 7 to 13. Russia, Iran, Hizb attacked IS mujahideen all week in south Damascus. Russian air strikes, Iranian artillery and Hizb mortars and machine guns were used. Assad's helicopters dropped barrel bombs. The area is being smashed. However when the Iranians and Shia militias attacked on the ground, the mujahideen slaughtered them. Latest documentation is that in three assaults this week the regime forces suffered 86 killed and more than 200 wounded. Three more of their officers were captured and executed by IS. On the other hand IS losses were heavy too with 57 killed and scores wounded, However the IS losses cannot be replaced.

On May 13, South Damascus remains in Islamic State [IS] hands . These areas are Yarmouk Camp, Toademan and Hajr Aswad. SOHR has documented that total regime losses in trying to take back South Damascus for three weeks are:

203 killed, including 25 officers. Of these 9 officers were beheaded by IS. Wounded number above 500 estimated but could not be exactly numbered.

Islamic State losses are 159 killed and many wounded.

At one point an Alawite unit entered Yarmouk camp and surprised the civilians. They opened machine gun fire killing 3 elderly Palestinians and wounded 11.

Bombing of Civilians by Assad and Russia continues.

During this week the regime and its allies have been bombing opposition populations in Idlib, northern Hama countryside and northwestern Homs countryside. Civilian death toll is rising.

In Raqqa which was 80% smashed by the US air force, European demining groups are suffering casualties owing to large numbers of mines planted by IS defenders before they withdrew. The demining has been stopped.

Russian Death Threat is Working.

Town after town in central Syria is accepting the Assad-Russian bombing threat. The people are being transported to Idlib province and Turkish controlled Afrin countries. At least 13000 people have fled in buses provided by the Russians.

In Lattakia province and parts of western Aleppo province, regime troops are shelling mujahideen of Chinese Uighur Islamic force and Tahrir [al-Nusra] .


---


Iran-Israel Clash Does not Alter the tragedy of Syria
Perhaps Iran has been trapped/Deceived by Russia & America.
by Kaukab Siddique

Early on May 8, an Israeli-Iranian clash was reported all over the world. Both sides are experts in propaganda, so research is required to understand what really happened.

I chose the Irish Independent as my source. Ireland has about a 100 peacekeepers at the occupied Golan Heights. The commander there said that a salvo of about 20 missiles from a rocket launcher 10 km came into the Israeli positions. Later the Israeli assault came which destroyed the launcher. These were tiny missiles which did no harm to anyone.

My other source, the Syrian Observatory for Human Rights [SOHR} reported that 23 people were killed in the Israeli assault, probably Iranians. The regime in Damascus said THREE were killed [not clear on what basis].

A dangerous aspect of this incident that Israel conferred with Russia before the attack. Russia did not try to engage the Israeli jets and did not condemn the Israeli attack, Thus it seems that Iran has an ally which has good relations with Israel.

Readers might remember that Saddam Hussain too banked on the Russians and later it turned out that the Russians had revealed the Iraqi defense codes to the Americans.

Background which many Muslims neglect:

President Obama not only did the nuclear deal with Iran but also released billions of dollars of frozen funds from the time of the Shah to Iran. These massive funds were used by Iran not only to fund and re-arm the murderous Assad regime but also to induct large numbers of Iranian troops and Lebanese Hizb militia into Syria. In the continuation of this process, Iran trained, armed and transported an endless series of Shia militia to Syria from Iraq, Afghanistan, Pakistan and India.

The Iranian role would have remained hidden except that the mujahideen fought well and inflicted heavy casualties on the Iranians, including the death of three generals. Graveyards in Iran gradually revealed the suffering which was unfolding. The other Shia militias also suffered at a steady pace and the whole Shia "holy war" was uncovered.

Now the Israelis are trying to humiliate the Iranians. America has provided late model weapons to Israel and Israel is acting like a bully. As the war deepens, the situation for Iran would worsen. Provoked Iranians might sacrifice large numbers of their forces to strike at Israel. Hizb of Lebanon are good fighters and Israel might be wary of them.

The main lesson of Syria is that to win there have to be "boots on the ground." Russia and America have not been able to defeat the mujahideen though these superpowers have destroyed entire cities, terrorized entire populations and forced millions to flee Syria, men, women and children. No one wants to live under the Assad regime. Sometimes they don't have a choice. With half a million dead, is there a chance that the Muslim world will mobilize in support of the mujahideen?


---


Greensboro, North Carolina and New York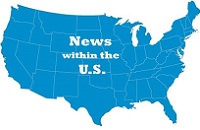 Muslim Youth Leading the way for Gaza &
Palestine. May 12.

Scores of Muslim youth led a rally for Gaza and Palestine in Greensboro, North, Carolina.


The protest against Israeli atrocities on the Gaza border with Israeli occupation was led by Muslim youth, many of them carrying Palestinian flags.


The protestors came out of a mosque which has become very rare in America.


The protestors are speaking against al-Nakba, the catastrophe, which was the establishment of Israel in Palestine.


Protestors gathered at a heavy traffic area of the city and gained support signals from many motorists.


[Info received via Nadrat Siddique.]



---


The Case of Attorney General Schneiderman
Unbelievers Helping Each Other.
by Sis. Aisha [Jamaat al-Muslimeen]

Harlem - "The Chickens Have Come Home to Roost." This is the famous quote El-Hajj Malik Shabazz emphatically stated when asked about President Kennedy's assassination.

I say the same thing now that, as of May 8th, NY State Attorney General, Eric Schneiderman, has resigned.

The Holy Qur'an says that "The Unbelievers are protectors, one of another: Unless ye do this, (protect each other), there would be tumult and oppression on earth, and great mischief." (8:73).

The Unbelievers are so united that they are willing to quickly dissociate from one another in the best interest of their Evil Agendas. Governor Cuomo is the one who asked Schneiderman to step down. Schneiderman was also Gov. Cuomo's choice for Special Prosecutor in cases of police misconduct.

Before he stepped down, former Attorney General (AG) Schneiderman was "investigating" Manhattan DA Cyrus R. Vance's decision not to bring charges against Zionist Hollywood Honcho, Harvey Weinstein, for groping an Italian model. Vance came under fire by the #MeToo movement for the same thing, which is probably why Gov. Cuomo requested the investigation.

The Manhattan DA has been vehemently defended by Schneiderman and other political bedfellows, in the past. I wrote a letter to Schneiderman questioning some of Vance's actions and I received a letter back with him defending DA Vance as someone who did nothing wrong.

Manhattan DA Vance has a poor track record with defending woman against sexual predators: NYPD officers, Attorney Sanford Rubenstein, Dominique Strauss Kahn, etc. Now, Schneiderman, himself, is accused by past lovers of physically assaulting them!

Pres. Trump had been a recent target of former AG Schneiderman but, not for the right reasons: Trump University entered into a $25 million settlement resulting from an investigation of customer complaints. Before this lawsuit, Trump contributed to Schneiderman's campaign.

Politics is a game the oppressor can afford to play. The unaware can waste time arguing over liberals versus conservatives and who's nicer. But, just as they worked together to end the Reconstruction Era in the 1890's, the so-called Liberals and Conservatives are working together, now. What they are doing is getting rid of the weakest links and former AG Schneiderman was a liability.

(Source: NYTimes.com)


---


Research for Saudi sisters & all Muslimahs.

SHOULD WOMEN PRAY IN THE MOSQUE OR STAY HOME? EXPLANATION OF DISCOURAGING AHADITH
[photo courtesy: BH]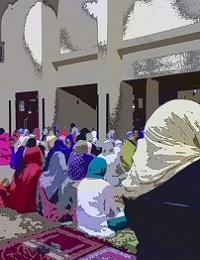 Women's Equality in the Mosque: [Answering the latest fatwa from England. Br. Shoaib knew this thinking way back.]
How to explain Hadith which seem to discourage Women's Participation in the Masjid?

by Kaukab Siddique

Br. Shoaib, a well-read, thoughtful and thought provoking Muslim, active in the Muslim community in the London, England area has asked how one can explain hadith which seem to create an impression that it is better for women to pray at home and not go to the mosque. Here is my response:

The Qur'an gives the broad principle about the kind of people who should be in charge of mosques:

"The mosques of Allah shall be visited and maintained by such as believe in Allah and the Last Day, establish regular prayers, and pay the zakat, and fear none (at all) except Allah. It is they who are expected to be on true guidance." [9:18]

Obviously 9:18 includes all believers, men and women, who have the given qualities, as those who are entitled to visit and maintain mosques. As Yusuf Ali's commentary points out (p.502), "ya'amuru" (roughly translated as 'visited and maintained') includes all mosque activities, four of which he lists:


To build or repair.


to maintain in fitting dignity


to visit for purposes of devotion.


fill with light and life and activity.


The concept of "masjid" or mosque as taught by the Prophet Muhammad (pbuh) is so broad and comprehensive that there is no question of keeping anyone out of it who means well:

"Abu Huraira (r.a.) narrates that the messenger of Allah, pbuh, said: The ENTIRE earth has been made for me pure and a masjid." [Literally: place of prostration in worship.] Hadith, Sahih Muslim, kitabus salat, Tirmizey Sunan, kitabus siir, Ibn Maja's Sunan, kitabut taharah.

In the pre-Islamic ethos, women were given a secondary position in places of worship. In pagan temples, as in the Hindu religion, they were sent into places of worship to be made into servants of men and sources of entertainment. Pagan men often thought that women should bring enjoyment for men in places of worship. Islam rejected pagan use of women for entertainment. Hence the new entrants into Islam were very sensitive to the idea of women visiting places of worship. They did not want mosques to go the way of pagan temples. [This fear was similar to the one related to rituals of Hajj which the pagans had corrupted. The Qur'an, for instance, taught Muslims that they should run up and down the hills of Safa and Marwa and not stay away just because they had seen the pagans going there. Islam was reclaiming the original worship for those who had cast paganism aside.]

Hence the Prophet (pbuh) commanded:

[From Nafi', who narrates from Abdullah ibn 'Umar (r.a.): The Prophet, pbuh, said]: Do not stop the maid servants of Allah from the mosques of Allah. (Hadith, Muwatta of Imam Malik, compiled late in the first century of Islam, published in the second.)

Then there was the element of lawlessness because Madina was under attack and the streets of the city were not lighted. In spite of the element of danger, the Prophet, pbuh, insisted:

[From 'Amash, from Mujahid from Ibn 'Umar] The messenger of Allah, pbuh, said: "Do not stop women from going to the mosque at NIGHT." [Hadith, Bukhari, Muslim, Abu Dawud, Tirmizy, kitabus salat.]

Imam Abu Hanifa, who began his hadith studies in the first century of Islam, and completed his work in the first half of the second century compiled this specific hadith about women's participation in the mosque prayers at the difficult times of morning, before sun rise, and at night:

"Abu Hanifa narrates from Hammad from Ibrahim from Sha'abi from Ibn 'Umar (r.a.): The Prophet, pbuh, permitted women to go forth and participate in fajr and 'Isha. (Musnad of Imam Abu Hanifa, under the heading: The benefit of participation in Fajr and Isha prayers.]

Hazrat 'Ayesha narrates the ongoing process of women coming for collective [jamaat] prayers in the mosque so early that it was pitch dark and the women could not be recognized:

"From the Mother of the believers, 'Ayesha (r.a.): After the messenger of Allah completed the fajr prayer, the women, wrapped in their outer garments, returned home. It used to be so dark that they could not be recognized." [Hadith, Bukhari, Muslim, Abu Dawud, Nasai, kitabus salat.]

IT APPEARS THAT NOT ONLY WOMEN PARTICIPATED WITH THE PROPHET (pbuh) in the PRAYERS, with male sahaba, companions of the Prophet, the women also HELD THEIR OWN COLLECTIVE PRAYERS IN THE MASJID:

Tamima, the daughter of Salama, narrates that the Mother of the Believers, 'Ayesha (r.a.) led the women as their imam in Maghrib prayers. She stood in the center (of the first line) and recited loudly. [Darqutni, with reference to the musannaf of Abdur Razzaq, 3:141]

Hujaira, the daughter of Husaain, narrates: Umm Salama, mother of the believers, led us in Asr prayer and stood in the middle (of the first row). [Compiled by Ibn Saad in his Tabaqat, vol.8, p.356. Darqutni has collected this narration from Ibn Abi Shaiba, Abdur Razzaq and Imam Shafi'i.]

Taus narrates that the mother of the believers, 'Ayesha Siddiqa, (r.a.) used to call the adhan and the iqama (before leading prayers). (The musannaf of Ibn Abi Shaiba, 1:223)



---


Nearly 99.9% of hadith collected by the scholars of Islam are authentic. There are a very few, however, which are defective or out of context. There are even a couple of fabrications which managed to survive the intense scrutiny of scholars; hence the hadith is put second to the Qur'an, and not equal to it, as the source of Islamic knowledge.

Related to the issue of women's equal participation in mosques, here is a discouraging hadith which opponents of women's rights in the mosque, use:

"From Ibn 'Umar (r.a.): The Prophet (pbuh) said: Do not stop your women from going to the mosque and their homes are better for them." [Hakim in his Mustadrak vol.1, p.209.]

It is also related in Abu Daw'ud's Sunan under the heading: "Collective prayer and its blessings."

As we noticed above, there are hadith with excellent chains of narration from Ibn 'Umar (r.a.) accepted by the imams of Hadith, Bukhari and Muslim, in which the Prophet (pbuh) commands: Do not stop women from going to the mosque. So why the contradiction in this hadith attributed to Ibn 'Umar (r.a.) himself?

My understanding is that this hadith is narrating two pieces of narration and has left out what went on between them. It is narrated that when 'Ibn 'Umar (r.a.) narrated the Prophet's (pbuh) command not to stop women, Ibn 'Umar's son objected and said their homes are better for them and that people will use the hadith permitting women to go "to weave the webs of deception." His son insisted that he would stop his wife. At this 'Ibn 'Umar was extremely upset. He said to his son: "I am telling you what the Prophet said and you are saying you will stop your wife!" (Musnad of Abu Hanifa) Other narratives say that 'Ibn 'Umar cursed his son for opposing the Prophet's command. Some even say that he thereafter refused to talk to his son.(Musnad of Ahmed)

My understanding is that the words "their homes are better for them" are a fragment from the bitter words between father and son and have been inserted along with the Prophet's command into the collections of Hakim and Abu Dawud. [Note that Ibn 'Umar's son was not a sahabi and his opinion does not count as a religious text.]

Imam Bukhari and Imam Muslim left the fragment "their homes are better for them" out of their collections which are universally accepted as the most authentic of Hadith collections.

Opponents of women in the mosques also bring a narration which says:

"Abdul Hamid bin al-Mundhir Ansari narrated from his grandmother or his mother's aunt, not clear which, Umm Humaid, as follows: The Prophet, pbuh, said, your prayer in your home, is better than the one you pray with me" (in masjid nabawi): (Ahmed in his Musnad, vol.6, p.371)

This has a number of variations, one of which appears in Ibn Khuzaima's collection to the effect that "it is better for a woman to pray in the inner little room of her house than to pray in the main room of the house, better to pray in the local mosque than in the main mosque ..." (Attributed to hazrat 'Ayesha in Baihaqi's Sunan.)

Abdul Hamid al-Mundhir's narration is not acceptable because the scholars of Hadith say that he is MAJHUL. No one knows who he was. The narrations which support women's rights have well known, in fact famous, narrators at every level of narration.

The narration attributed to hazrat 'Ayesha (r.a.), if taken at face value, contradicts the numerous narrations which assert that women used to pray in the mosque in the time of the Prophet (pbuh) and in the caliphate of Abu Bakr, 'Umar, Usman and Ali (Allah be pleased with them). In fact 'Umar and Ali (Allah be pleased with them), leaders, along with 'Ayesha (r.a) of Islamic thought, took extra efforts to appoint imams to lead women in prayers in the main masjid, especially when the crowds were big in Ramadan and the main imam could not be heard by the women.

'Ayesha the exalted (r.a.) not only prayed in the masjid BUT LED PRAYERS in masjide nabawi.

I have been trying to trace the cause behind this narration from 'Ayesha (r.a.) given by Baihaqi. It appears that there was a woman who was so poverty stricken that she did not have enough clothes to cover herself to travel from her home on the outskirts of Madina to the mosque of the Prophet (pbuh). At the same time she was too self-respecting to accept charity. The Prophet (pbuh) understood her dilemma and her modesty. He gave her a blessing that if she prayed in the innermost closet room of her home, she would get the same rewards as if she was praying in the mosque of the Prophet (pbuh). [Allahu Akbar wa lillahil hamd.] This it was not an effort by the Prophet (pbuh) to curtail the participation of women in the mosques, which would have contradicted his entire mission, but to give special blessings to a woman's vibrant faith and sincerity.

It would be extremely CONTRADICTORY for all those women to be going to the masjid at FAJR and 'ISHA (as quoted in sahih hadith above) if they could have just stayed at home and gotten more rewards for praying at home. I don't think the opponents of women's rights have a case here.

Finally there are some narrations which claim that 'Umar (r.a.) did not like his wife to go to the masjid. [Perhaps he remembered how women were used as sources of corruption in the pagan forms of worship even in the most sacred of places, the Ka'aba.] However, remembering the command of the Prophet (pbuh) he never actually stopped his wife. In fact the relevant narration is very instructive about the tension created by the emergence of the new revolutionary Islamic community coming out of a background of jahiliyya and exploitation of women:

"Mu'ammar narrates from Zuhri that 'Atika, the daughter of Zaid ibn'Umru bin Nufail, was marrried to 'Umar ibn al-Khattab (r.a.). She used to pray regularly in the masjid. 'Umar used to say to her: By Allah! You know that I don't like this. She would reply: I will not stop until you actually forbid me. 'Umar would say:, No, I will not forbid you. The day 'Umar (r.a.) was assassinated, 'Atika was in the mosque." (Abdur Razzaq's collection, vol.3:148)

Ibn Hazm has a superb comment on this situation. He says, 'Umar (r.a.) could have said that 'Atika you are doing something inferior (praying in the masjid) as opposed to praying at home which according to the narration we discussed above is superior. Also, I, as husband, disapprove of it. How could a sahabia ('Atika, r.a.) continue to act in a way which was inferior in worship and aroused the displeasure of her husband, and a husband who was a great Muslim, a great teacher of Islam and the greatest Khalifa the Muslims have ever had. Obviously both 'Umar (r.a.) and 'Atika (r.a.) knew that 'Umar was simply expressing his gut feeling and not an Islamic edict. She was torn by the assassination of 'Umar (r.a.); she loved him beyond herself. All the women of Madina respected him as their older brother. Their mourning knew no bounds when he was assassinated. He is the one who got down from the mimbar in humility when a woman of Madina objected to a point he had made in his khutba in MASJIDE NABAWI. [I have referenced this incident elsewhere in my writings.]

In 'Umar's armies there were thousands of Islamic women, both married and unmarried, who went forth to topple the empires of Rome and Persia. I have documented this fact in a critique I wrote of Fatima Mernissi who was ignorant of basic facts about 'Umar (r.a.) and made some false statements about this great servant of Allah, great leader and mujtahid.


---


Guidance

Bismillah Walhamdulillah Was Salaatu Was Salaam 'ala Rasulillah'
'As-Salaam Alaikum Wa-Rahmatullahi Wa-Barakatuhu'
by Sis Yasmin
The Keys to Paradise... جنّة {!}
Shamsuddeen Muhammad bin Abee Bakr Ibn Qayyim aj-Jawzeeyah (Rahimahullaa) said...Bukhari mentions in his 'Saheeh'...[from Wahab bin Munnabih ] that it was said to him:

'Is not 'La ilaha 'illa Allaah' the keyto Paradise...?'he said...'Of course, however there is no key except that it has Teeth, so if a key is brought which has teeth then it will be opened, otherwise it will not open...!' Ibn Qayyim~(Rahimahullaa) continues...
'Allaah Subhanahu has placed keys for everything that is necessary, and they open the way...! so Allaah made Purification the key for prayer.
PROPHET [ SallAllaahu 'Alayhi wa Sallam]~ said.. 'The key to Prayer is Purification.'
[Source: Saheeh al-Jamia as-Sagheer #.5885]

Like wise 'Ihram' is the key to Hajj. Truthfulness is the key to Righteousness.
'Tawheed' is the key to Paradise.
Asking good questions and being attentive is the key to knowledge,
Patience is the key to victory and triumph.
Gratitude is the key to increase of provision.
Remembrance of Allaah is the key to having loyalty to Allaah and His love.
'Taqwa' (piety) is the key to success.
Fervent desire and dread of Allaah is the key to being successful.
Dua' (Supplicating) is the key to being responded to.'Zuhd' (Abstaining from the luxuries of the world) is the key to desiring the Hereafter.
Reflecting about that which Allaah calls His slaves to is the
key to 'Eemaan' (having faith).
Making the heart accept Islaam and making it secure for Allaah and having sincerity for Him by having love and hate and fulfilling His commands and leaving the prohibitions is the key to going in front of Allaah...{!}
Pondering upon the Qur'aan, and imploring Allaah before dawn and not sinning is the key to giving the heart life{!}
Being kind to the worshipers of the Creator and striving to benefit His worshipers is the key to obtaining mercy.
Striving to seek forgiveness from Allaah and 'Taqwa' (piety) is the key to 'Rizq(provisions)
Obedience to Allaah and His Messenger is the key to honor.
Longing for the Hereafter is the key to being prepared for the Hereafter.
Fervent desire for Allaah and the Hereafter is the key to all goodness.
Love for the world, continuously longing for it and turning away from the Hereafter is the key to all evil..
This is a great matter from the most beneficial chapters of knowledge...namely knowing the keys to goodness and evil.'
[Source: 'Haadi al-Arwaaha ila Bilaad al-Afraaha' by Ibn Qayyim vol 1 p.139]

*Say (O Muhammad ):
"O Allah! Possessor of the kingdom, You give the kingdom to whom You will, and You take the kingdom from whom You will, and You endue with honour whom You will, and You humiliate whom You will. In Your Hand is the good.
Verily, You are Able to do all things. You make the night to enter into the day, and You make the day to enter into the night (i.e. increase and decrease in the hours of the night and the day during winter and summer), You bring the living out of the dead, and You bring the dead out of the living. And You give wealth and sustenance to whom You will,without limit .*
{Source: Quran~Surat 'Āli 'Imrān~ 3: A # 26~27 }

2018-05-13 Sun 21:31:50 ct

NewTrendMag.org