NewTrendMag.org News # 1740
[ Click on NEWS for back issues ][ OUR BOOKS ][ Contact ][ Previous Issue ]

21 Rabi' al-Thani 1439 A.H.- January 7 2018 Issue # 1, Newsletter # 1740

---


Hadith of the Week

Speak-up When You Should Concerning Allah.

Abu Sa'eed al-Khudri, r.a., reported: The Messenger of Allah, peace and blessings be upon him, said: "Let not one of you belittle himself" They said, "O Messenger of Allah, how can any one of us belittle himself?"

The Prophet said: "He finds a matter regarding Allah about which he should speak up but he does not. Allah the Exalted will say to him on the Day of Resurrection: What prevented you from speaking up about such a matter? He will say: It was out of fear of the people. Allah will say: Rather, it is I who deserved to be feared".

Source: Sunan Ibn Majah 4008
[With thanks to Sis. Kristi.]

Political Prisoners :

AhmedAbdelSattar.org

FreeZiyadYaghi.info

FreeMasoudKhan.net

Civil Discord Show


---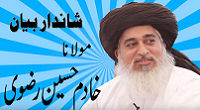 New Face of Islamic Pakistan: Khadim Hussain Rizvi

YouTube.com/watch?v=2eyiR7cxJcc

Comment by Kaukab Siddique

Allama Rizvi is the leader of a new movement emerging from the Brelwi interpretation of Islam which has hitherto been non-political. The video is in Urdu and Punjabi languages.

He emphasizes love and honor of the Prophet, pbuh, and that the slightest blashphemy or insult will not be tolerated.

He has politicized this large chunk of Islamic opinion by calling for the release of Dr. Aafia Siddiqui and articulating the agony of Muslims wordwide over the mass atrocities of Buddhist regime in Burma against defenseless Rohingya Muslims as well as brutalities against Palestinians and Kashmiris by occupying forces.

[By the way, he is a hard core Sunni.]


---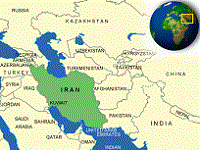 IRAN

After a whole week of demonstrations and protests by thousands of people, the Iranian regime has announced that the rallies have ended and the situation is under control.

However usually reliable Kurdish media indicate that the protests are continuing but the regine is censoring the news and has clamped down on social media.

New Trend's impression is that the regime brought into the field its "revolutionary" forces which are its paid supporters to create the impression that Iranians are countering the protests.

The government did admit that there is widespread corruption in Iran and lack of legitimate employement.

The Trump regime again showed its lack of political understanding by making fake statements of support for the protestors, thus playing into the usual regime propaganda that CIA is behind the protests.


---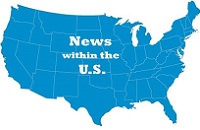 Beware of Porcine Vaccinations!
American Women are disenfranchised.

by Sis. Aisha [Jamaat al-Muslimeen, New York}

There are ads on TV, at bus stops, and pharmacies everywhere encouraging us to get vaccinated against some illness. Just a note of warning: Most of these vaccines contain pork gelatin. Vaccines that contain swine are referred to as porcine vaccines. There are a some credible doctors, who have spoken against the need for certain vaccinations, as well as their harmful effects. Mercury is a controversial ingredient that some doctors have attributed to autism.

The stab in the back is that, in 1995, over 100 "Muslim scholars" at the Islamic Organization for Medical Science issued a decree that using porcine vaccinations is permissible because the process of manufacturing porcine vaccinations changes the properties of the pork gelatin rendering it non-pork. What??

This may be why many Imams do not sign exemption forms for Muslims. Were it not for Dr. Kaukab Siddque's help my brother would have been compelled to take the flu shot or lose his job!

According to Shari'ah, Muslims are not to use alcohol in medicine or cooking, although it evaporates during cooking, because alcohol is haram. Swine is swine! You can google http://www.vaccinesafety.edu/components-Allergens.htm to get a list of the porcine vaccinations.

Munchausen by proxy syndrome

The 20/20 Show presented a very disturbing story about a young girl, Gypsy Rose Blanchard, who just pleaded guilty to killing her mother. Gypsy Rose Blanchard is a 23 year old woman who lived with her mother Dee Dee in Slidell, Louisiana and Missouri. Gypsy Rose had already been somewhat of a celebrity because of her illnesses and received numerous gifts and monies, as a result. Her mother publicly campaigned for donations. The problem?

Gypsy Rose Blanchard was never sick!

Her mother, Dee Dee, subjected her to numerous surgeries and medications. It is estimated to be close to 200 procedures done for these fake maladies. Of course, none of the medical practitioners, who treated Gypsy Rose, wanted to be seen on camera. The only one who did was a doctor who reported his suspicions of Dee Dee having Munchausen by proxy. This is a form of abuse where a guardian, usually a mother, physically injures or induces an illness in the child so they can receive attention and sympathy for him or herself. Very narcissistic.

Because her mother was the one seeking all the attention she needed Gypsy Rose Blanchard all to herself so, having friends was a definite no no. Of course, this led Gypsy Rose to rebel. She secretly met a boy, Nick, Online. Her mother found out and forbad her daughter to see him. This proved fatal for Dee Dee, who Gypsy Rose says, physically chained her to a bed one time to prevent her from leaving the house. Now, Nick and Gypsy Rose are charged in Dee Dee's murder.

Women in America are so maligned it is no surprise that many of them envy and crave the same dominance of their oppressive male chauvinist counterparts. The only way these women can exhibit such power and control is over their children. Gypsy Rose stated that her "illnesses" began after her father left her mother. Munchausen by proxy is a terribly oppressive way to get attention. To a lesser degree, right or wrong, getting attention and feeling important is the main reason why many young girls get pregnant.

Motherhood in America will never be as important as the kuffar claim it is until they start treating women as valuable human beings. In kuffar societies, motherhood is important only because of the legacies men get from them. But, the women who make up motherhood are not considered important at all. They are viewed as nothing more than a tool for fulfilling a man's needs, an incubator. This is why children being born outside of marriage is so common.

Also, these women are having children for the wrong reasons! These children are being born with the burden of fulfilling their mother's desire for importance. This is not how Allah the Creator intended for men and women to interact with one another.

Sadly, Gypsy Rose Blanchard said that she had more freedom in prison than when she lived at home with her mother. She is not insane but, was absolutely abused. According to Gypsy Rose, when she ran away her mother would always find her. I could understand her seeing murder as her only way out. I am not sure that her mother was murdered in cold blood. But, Gypsy Rose had other, less monstrous, options for escaping her.

American women are so disenfranchised that mothers and daughters are often at odds with each other. The sons rarely have any conflicts with their parents. Ironically, the very Way of Life that could empower these women has become corrupted by people who bring their kuffar thinking along with their conversion to Islam. We can overcome this ignorance by seeking guidance from the Qur'an and Authentic Hadith plus, seeking out those who are just as knowledgeable.

(Sources: 20/20 Show and People.com)


---


Guest Editorial

Ahed Tamimi, 16 year old Heroine and Leader of Resistance against Israeli and Zionist Oppression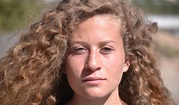 Israele: arrestata la "Shirley Temper" palestinese ... Ahed Tamimi

By Imam Ali Siddiqui

Finally her father, Bassam Tamimi made it on the pages of Newsweek and Ahed Tamimi made it on the pages of Atlantic. Both are still Palestinians and they still have no prayer in the US media. Or is it the other way! The US media still have no courage to take on Israel in the spirit of "Freedom of Press." So much for the "First Amendment!"

Israeli Occupation government is scared of Ahed's persistent and bold "In Your Face" non-violent approach. She has been Resisting Israeli Occupation and Persecution since she was as young as 9 years old. She is now 16 and now Israel wants to make her an Example to Deter Palestinian Children's Resistance to Zionist and Israeli Occupation and Oppression by the world's very powerful, well-armed, and well-financed military.

Ahed Tamimi has been called from Shirley Temple to Jon of Arc. Nevertheless, she is indeed the True Symbol of Non-Violent Resistance and its courageous leader at 16. Internet helped her to inspire Palestinian children and gave them courage instead of fear, hope instead of desperation.

Finally, after lies told by Israel and Zionist movement, and mocking Falistinies (Palestinians) with the Biblical story of David and Goliath, Israel, the Goliath finally meets the Palestinian David in the person of a Blond and Fair-skinned girl (Atlantic) from the village of Nabi Saleh from "Area C."

Let us stand and be counted by standing on the side of humanity and Raising our Voices in support of the Children of Palestine and their Parents. Let's join them in their Struggle for Freedom. "Let Freedom ring in every bulldozed village, home, and uprooted ancient Olive Tree." (MLK) Let Israel and US understand that their actions are inhumane and constitute Crimes against Humanity and God.

Say it loud, #FreeAhed, #FreePalestine.


---


Some of the activities of distinguished scholar Imam Ali Siddiqui:

Muslim Institute for Interfaith Studies& Understanding, Lorton, VA 22079

Researcher/Lecturer, Islamic History Workshop, Fairfax, VA

Transition Team, Regional DMV Sanctuary Congregation Network

Teacher (Volunteer), ESL, Hogar Immigrant Services, Alexandria, VA

Co-Coordinator, Fairfax County Interfaith Monthly Dinner-Dialogue, Fairfax, VA

Fairfax Muslim-Unitarian Universalist Monthly Brunch, Fairfax, VA

Alexandria Interfaith Monthly Dinner-Dialogue, Alexandria, VA

Khatib Circuit, Washington D.C. Metropolitan Area


---


Kashmir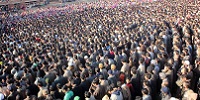 Thousands attend funeral of youth in Pulwama

Thousands of people in Indian occupied Kashmir participated in the funerals of martyred youth, Fardeen Ahmad Khandey and Manzoor Ahmad Baba in Tral and Drubgam areas of Pulwama district on Monday.

According to KMS, Khandey and Manzoor were killed during an attack on the training centre of Indian paramilitary Central Reserve Police Force in Lethpora area of Pulwama district, yesterday. Five CRPF personnel were killed and several others were injured in the attack. The mourners were raising pro-freedom and pro-Islam slogans. Hurriyat leaders and activists including a JKLF delegation participated in the funerals of the martyrs. Body of another youth was recovered from the CRPF building, today, bringing the death toll to eight.

Meanwhile, the killing of three mujahideen triggered complete shutdown marked by forceful anti-India protests in Pulwama district. All shops and other business establishments were closed while traffic was off the roads. Many people were injured including one critically when the troops fired bullets and teargas shells protesters in Drubgam area of the district.

The All Parties Hurriyat Conference in its report, released in Srinagar, stated that killings and other human rights violations including harassment of civilians and Hurriyat leadership, restrictions on political activities and curbs on religious obligations continued unabated in occupied Kashmir during the year 2017. The report said that political leaders and activists were subjected to vengeance and India's National Investigation Agency was put into service to harass and arrest Hurriyat leaders including Shabbir Ahmad Shah, Altaf Ahmad Shah, Ayaz Akbar, Peer Saifullah, Merajud Din Kalwal, Shahidul Islam, Farooq Ahmad Dar, Nayeem Ahmad Khan, Zahoor Watali, photojournalist Kamran Yousuf and Shahid Yusuf on fake and fabricated charges.

On the other hand, Indian troops in their unabated acts of state terrorism martyred 291 innocent Kashmiris including six women and 18 young boys during the past year. According to the data issued by the Research Section of Kashmir Media Service, today, 22 of those martyred were killed in custody. The killings by the troops rendered 31 women widowed and 73 children orphaned while 211 women were disgraced or molested by the men in uniform. The troops subjected 4,674 civilians to torture, while 3,529 people were arrested.


---


PAKISTAN





Pakistan Urged to delink itself from U.S. Policies.
by Ameer al-Azeem & Qaiser Sharif

LAHORE, Jan.5; Ameer, Jamaat e Islami, Pakistan, Senator Sirajul Haq, has called for immediate dissociation from the US as it had always made Pakistan a scapegoat and deceived this country in the hour of need.

In a message to the nation in response to US actions against the country, he said that the US wanted Pakistan to convert its defeat in Afghanistan into victory.

He said that Allah Almighty had blessed this country with abundant resources and we did not need to beg from anyone. He said that those taking the US as a friend and advocating for its slavery had only brought disgrace to the country and the nation.

He said the US had never stood by Pakistan and on the contrary, it had always patronized India. During the 1965 and 1971 wars, the US had left this country all alone and now it was blaming Pakistan for its defeat in Afghanistan. He said that when Pakistan conducted nuclear tests in response to India, the US imposed sanctions against the country.

The JI chief said that Pakistan had sacrificed more than seventy thousand men in the US war on terror besides incurring financial loss of above 120 billion dollars but the US never acknowledged that. As such, he said, Pakistan could not be a party of the US war any more.

Sirajul Haq said that the measures taken by Trump against the country would ultimately go against US itself and it would stand isolated. He said the world community had voted against the US decision to declare Jerusalem as Israel capital thereby making it clear that it could support Washington's wrong policies. The US stance on Palestine had also been rejected by the world at large, he added.

The JI chief said that Trump's declaration had brought the entire Pakistani nation on one page and a complete national unity and harmony had emerged. He said it was high time that the antion stood on its on feet and the rulers tried to compensate for the losses caused to the country because of their wrong policies by taking to the path of self respect and self reliance, following the teachings of Allama Iqbal.

Air Marshal/ Obituary

LAHORE, Jan. 5; Ameer, Jamaat e Islami, Pakistan Senator Sirajul Haq and acting JI chief, Liaqat Baloch, have expressed deep grief over the sad demise of Air Marshal (rtd) Muhammad Asghar Khan.

In a condolence message here, they lauded the services of the deceased in the Pakistan Air Force and politics. They prayed for the salvation of the former PAF chief .
Released by

---

IDREES: Khutba to Large Gathering on Jerusalem and Kashmir

LAHORE, Jan. 5; Deputy chief of the Jamaat e Islami, Hafiz Muhammad Idrees, has said that US President Trump's policies were destined to bring destruction to the US which was trying to deceive the world by blaming Pakistan for its own failings. He was addressing big Friday congregation at Mansoora mosque.

Hafiz Muhammad Idrees said that Pakistan was a rich and militarily strong country but the cowardly rulers had put the country's dignity at stake for a few dollars. He said that the nation would not tolerate these rulers any more.

He said that Trump had declared Jerusalem as Israel's capital only to please the Zionist lobby thus placing the world peace at stake. Now, trump was blaming this country for its defeat in Afghanistan.

He said the Muslim world had unlimited resources but the enemy was challenging it only because the Ummah did not have a bold leadership. The Ummah needs a leader like Salahud Din Ayubi at this time, he added.

He said that adherence to the Islamic teachings ensured rise and power to the Muslims and its present decadence was because its rulers had distanced themselves from Islam.


---


War News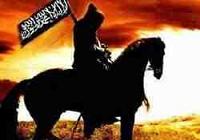 Syria
Russian Air Force hit hard. Damascus Near Collapse?

Regime forces enter Idlib province under Russian air support. Deir ez Zor Battle.

Thousands of Afghan & Pakistani Shias died fighting Mujahedeen

[SOHR and various news services reporting]

Important battles:

January 1 to 7: Large Assad forces have entered Idlib province's eastern edge. Russian air force is hammering the Tahrir [al-Nusra] defenses. At least 14 villages have been captured by regime forces.

January 4: Jaysh al-Islam fighters ambushed a unit of Assad's troops in al-Nashabiya town in the al-Marj area just outside Damascus. At least 14 of Assad's troops are reported killed.

January 4-7: Some of Assad's troops are trapped in the Vehicle Department of Harasta town just outside Damascus. Shia-Iranian-Hizb forces made a major attempt to free the trapped force. Iranian artillery fired 223 shells and Russian helicopters fired missiles at the Tahrir [al-Nusra] forces which have besieged the vehicle department. In the bitter fighting which followed 48 of Shia troops supporting Assad were killed. These include 4 Brigadiers and 2 other officers. Ten of Assad's force were captured. Tahrir [al-Nusra] also suffered heavily with 52 killed.

Abdullah al-Muhaysin, a mujahid leader from Saudi Arabia issued a video urging Islamic groups to strive harder because Assad's regime is near collapse.

Daily Attacks on Russian air base in Hemeimim, Lattakia province.

Smal mujahideen groups are hiding in rugged Lattakia province and shooting rockets at the Russian air base where Putin came recently to congratulate Russian forces defending Assad. Mujahideen are also sending out small drones to "bomb" the Russians.

On January 1, mujahideen struck a serious blow at the Russian air force while it was on the ground. The Russian military hid its losses but a Russian newspaper, Konmmersent, in its January 3, 2018 issue, reported that 7 Russian jets were destroyed in the attack. These are reported by the paper as 4 SU-24 bombers, 2 SU-35S fighters bombers and one AN-72 transport. A Russian ammunition dump was blown up and 10 Russians wounded.

However, another Russian newspaper, Vkontakte, put the aircraft losses at 10 including 6 SU-24, 1 SU-35s, one AN 30 and one AN-72. One helicopter was shot down with 2 crew in it killed. [Report from Roman Saponkov]

Large Afghan and Pakistani Shia forces, armed and funded by Iran are fighting the mujahideen in Syria. Ten to 12 thousand of them are shias from Afghanistan. Several thousand of them were killed in the fighting around Aleppo, Daraa, Damascus, Lattakia and the Qalamoun. They are known as the Fatimyoun.

Hundreds of Shias have been brought by Iran from Pakistan, mostly from the Turi tribe in Kurram area and Hazaras of Quetta. Some of them are criminals and have committed atrocities.

[Source for both: The National Interest.]

January 7: Afghan news agencies, Pajzhok and Khamaa have given specific figures for the

death toll of Shia Afghans killed in Syria fighting the Mujahideen as follows.

2000 plus killed in 4 years, 8000 wounded over 4 years.

Civilians killed:

On January 3, Russian aircraft bombed Meseraba town which opposes Assad, killing 18 civilians including 11 women.

Assad's artillery is shelling Daraa, north of Hama, north of Homs and a-Ghouta areas near Damascus. [Casualties not reported.]

Down south on the banks of the Euphrates river, IS fighters have launched a counter attack on SDF Kurdish forces which have penetrated deep into IS territory. The Assad regime forces advancing from the west are now stalemated probably owing to the situation around Damascus.


---


Iraq

Islamic State [IS] Fighters Back in Kirkuk and Hawija, Clash northeast of Baquba. Air Force Bombing IS. Attack on Samara outskirts.

During the week of January 1 to 7, the re-emergence of Islamic State fighters has created a serious situation.

The most important are successful IS attacks on regime forces in Samara, Kirkuk and Hawija. At least 70 Shia troops were killed. [Azeri News]

The regime is reporting that it has repelled an IS infiltration north east of Baquba.

Guerilla attacks by IS are taking a toll of senior regime officers.

January 1: A convoy was ambushed by IS gunmen on the Kirkuk-Hawija road. Regime's Colonel Sebawy, his 5 bodyguards and adult son were killed.

In South Kirkuk, gunmen ambushed a tribal leader Walid Nuri, supporting the regime,killing him his wife and adult son.

Sahwan Abdullah, regime's member from Kirkuk, says IS has infiltrated the area.

Legislator Dawudi is more specific. He says 2200 Islamic State fighters have come to the mountains around Kirkuk.

There is also confirmation of old news that IS has re-taken three neighborhoods of Mosul.

IS has been unable to publicize because its media person has been killed in an air strike. In another incident regime forces killed 6 prominent IS fighters.


---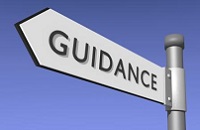 Alhamduliallaahi Rabbil-'Aalameen wa-Salaatu Was Salaamu

'alaa Ashrafil-Anbiyaa-e-wal-Mursaleen...'Amma 'Baa'd.

'Assalaamu 'Alaykum wa Rahmatullaahi wa Barakaatuhu'.

Four Aspects of Wisdom and 4 Tests

by Sis. Yasmin

We have been asked to recite 'Surat Al- Kahf {#18} every Friday... right ?

Now, have you ever wondered why PROPHET~ (SalAllahu 'Alleihi-Wasallam) asked us to recite Surat Al-Kahf every Friday...?

Or is there any preference for this Surah over the rest of the 113 Surahs?

What is the benefit of reciting this weekly?

Let's See The Benefits... 'In Shaa Allah'.

First of all, in this Surah Allah gives us

4 different, but VERY INTERESTING stories !

Let's explore each along with the lessons we get from each of them....

#1/~ 'The People of the Cave'.

It's the story of young men who lived in a disbelieving town, so they decide to migrate for the sake of Allah and run away.

Allah rewards them with mercy in the cave and protection from the elements of nature.

The Lesson of this story is the 'Trial of Faith'{!}.

#2/~ 'The owner of Two Gardens'~

A story of a man whom Allah blessed with two beautiful gardens, but the man forgot to thank the One who blessed him with everything and he even dared to doubt Allah regarding the afterlife.

So his garden was destroyed... he regretted it but was too late and his regret did not benefit him.

Lesson of this story: 'Trial of Wealth'{!}.

# 3/~'Musa (Alais Salam) and Khidr (Alais Salam)'.

When Musa (Alais Salam) was asked "Who is the most knowledgeable of the people of Earth?" Musa (Alais Salam) said that it was him as he assumed he was the only prophet on Earth at the time. But Allah revealed to him that there was someone who knew more than him about certain things. Musa (Alais Salam) traveled looking for him and learned how divine wisdom can sometimes be hidden in matters which we perceive as bad.

The Lesson of this story: 'Trial of knowledge' {!}

And now to the FINAL one, which is somewhat global...

#4/~ 'Dhul Qarnyne'~

Allah mentions the story of a great King who was given knowledge and power travelling the world helping people and spreading all that was good, he was able to overcome the problem of 'Yajooj-Majooj' by building a massive dam with the help of people whom he could not even understand...!

Lesson of this story: 'Trial of Power' {!}

ALLAH relates Four different stories relating to 4 different kinds of trials that we pass through in our day to day lives {!}

Let's have a look through 'Hadiths' to learn more about this Surah...

In many 'Hadiths'... PROPHET~ (SalAllahu'Alleihi Wasallam) mentions that the one who reads and memorises verses of Surat Al Kahf will be protected from the trials of the 'Dajjal' {!}

Now... why this Surah {?} What is the relation between SURAT AL- KAHF and DAJJAL ?

The Answer is simple... Dajjal will appear before the Day of Judgement with Four (4) Trials...{!}
#1/~ he will ask people to worship him and not Allah:Trial of Faith !

#2/~ he will be given powers to start/stop rain and tempt people with his wealth:

Trial of Wealth !

#3/~ he will tempt people with knowledge and news he gives them: Trial of Knowledge !

#4/~ he will control huge parts of the Earth: A Trial of Power !

{'Subhan Allah'}

~ MY 'SALAAMS' TO ALL~ ~Y a s m i n ~

"All that is on earth will Perish. But will abide {Forever} the Face of thy Lord, full of Majesty, Bounty and Honour" {'Quran'- Surah Al-Rahman-55.26-27 }

I Want to Die With my Forehead on the Ground! The Sunnah in my Heart, Allah on my Mind, Qur'an on my Tongue, and Tears in my Eyes!

'In Sha Allah'!'Aameen'.

' Son of Adam! You are nothing but a number of days, whenever each day passes then part of you has Gone. {Al-Hasan Al-Basree}



2018-01-07 Sun 21:48:32 ct


NewTrendMag.org