NewTrendMag.org News # 1736
[ Click on NEWS for back issues ][ OUR BOOKS ][ Contact ][ Previous Issue ]

22 Rabi' al-Awwal 1439 A.H.- December 10, 2017 Issue # 50, Newsletter # 1736

---


Hadith of the Week

Don't stray into Gray Areas.

An-Nu'man ibn Basheer , r.a., reported: The Messenger of Allah, peace and blessings be upon him, said, "Verily, the lawful is clear and the unlawful is clear, and between the two of them are doubtful matters about which many people do not know. Thus, he who avoids doubtful matters clears himself in regard to his religion and his honor, and he who falls into doubtful matters will fall into the unlawful as the shepherd who pastures near a sanctuary, all but grazing therein. Verily, every king has a sanctum and the sanctum of Allah is his prohibitions. Verily, in the body there is a piece of flesh which if upright then the entire body is upright, and if corrupt then the entire body is corrupt. No doubt it is the heart."

Source: Ṣaḥīḥ al-Bukhārī 52, Ṣaḥīḥ Muslim 1599

[With thanks to Sis. Kristi]


---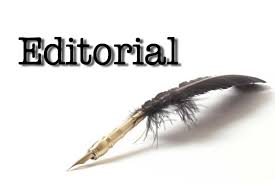 Calling on all Muslims to Protest Trump's Statement on Jerusalem


[Courtesy ICT, Greensboro, North Carolina]

West Jerusalem was seized by Israel's forces during the 1948 Arab-Israeli war, when more than 750,000 Palestinians were expelled from historic Palestine, referred to by Palestinians as the Nakba (catastrophe) when Israel was officially founded. Most countries in the world have refused to recognize any country's sovereignty over Jerusalem, a city holy to Muslims, Jews and Christians.

But Trump's announcement on Wednesday gives approval to Israel's plan for ethnic cleansing by allowing the annexing of Jerusalem and constructing a ring of settlements on occupied Palestinian land around its outskirts to sever it from the rest of the West Bank. Trump has legitimized Israel's illegal actions and sent the message that the United States no longer has any regard for international conventions or norms.

JERUSALEM IS THE CAPITAL OF PALESTINE!!!


---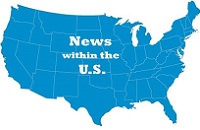 Portraits of Injustice: Daughters of the Holy Land Five

The Holy Land Foundation was the nation's largest Islamic charity. In 2007, five men connected with this charity received prison sentences ranging from 15 to 65 years. Did they commit some horrendous crime? No, None of them stole anything. None of them killed anybody. None of them were even accused of engaging in or encouraging violence. They were accused of sending funds for food, shelter, health care and education to schools, hospitals and social welfare programs controlled by Zakat committees of different mosques in the West Bank and the Gaza Strip. The first trial resulted in no convictions, but in the s econd trial, all five were convicted - convicted of providing humanitarian aid to the needy.

In October, two of the daughters of the Holy Land Five spoke at the NCPCF Family Conference. Their fathers - both very good men - were sentenced to 65 years in prison!

Draconian sentences like these are devastating to the prisoner, and they are also devastating to the family members. Please lIsten to Nida Abu Baker and Asma Elashi as they talk about the cases, and what it means when a family loses the father.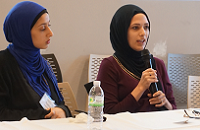 Asma Elashi, Daughter of Ghassan Elashi - Holy Land Five [Video: 6 min. 11 sec.]
". . . knowing that my dad will not be there for his first grandchild . . ."

Nida Abu Baker, Daughter of Shukri Abu Baker - Holy Land Five [Video: 6 min. 36 sec.]
"Who would have thought that this would happen to us. It's something you see only in movies."


---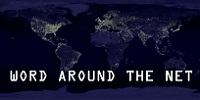 by Br. Nazeer, Texas

European Committee for Prevention of Torture finds no evidence of torture and executions in Chechnya
en.CrimeRussia.com/gromkie-dela/european-committee-against-torture-finds-no-evidence-of-torture-and-executions-in-chechnya-

The catastrophe in Yemen.
TheWeek.com/articles/741879/catastrophe-yemen

Exiled son of Yemen's Saleh takes up anti-Houthi cause.
Reuters.com/article/us-yemen-security/exiled-son-of-yemens-saleh-takes-up-anti-houthi-cause-idUSKBN1DY12V

Where's Roy? Days before Alabama election, Moore disappears from campaign trail
usaToday.com/story/news/nation-now/2017/12/09/wheres-roy-days-before-alabama-election-moore-disappears-campaign-trail/938022001

What's going on in Michigan? FBI Reports show hate crimes went up by 29% last year in Michigan.
usaToday.com/story/news/nation-now/2017/12/10/fbi-hate-crimes-michigan/938731001

Palestinians in the West Bank clash with Israeli troops during a protest against President Trump's recognition of Jerusalem as Israel's capital.
NPR.org/sections/thetwo-way/2017/12/08/569553626/violence-erupts-as-palestinians-protest-trump-action-on-jerusalem

More than two months after a mysterious radioactive cloud was detected over Europe, Russia's nuclear industry went public Friday in an attempt to dispel fears that one of its facilities had released a plume of ruthenium-106.
NPR.org/sections/parallels/2017/12/08/569384745/russias-nuclear-industry-tries-to-dispel-fears-over-mysterious-radioactive-cloud


---



A message from the campaign for
THE FORGOTTEN IMAM: JAMIL ABDULLAH AL-AMIN (H. RAP BROWN)


---


Update #55 OPEN LETTER TO THE BUREAU OF PRISONS AND STATE OF GEORIGA BY CONCERNED ACADEMICS

Posted By: Luqman Abdullah-ibn Al-Sidiq (campaign leader)
Kundnani.org/jamilalamin

Political Prisoners :

AhmedAbdelSattar.org

FreeZiyadYaghi.info

FreeMasoudKhan.net

Civil Discord Show


---


INDIA

Indian Americans Comment on Hindu Extremism.

Murder of Muslim laborer in Rajasthan sparks outrage among Indian Americans

Diaspora sees direct connection between cultural of impunity and the reckless, incendiary rhetoric of the Hindutva complex

December 8 2017

The Indian American Muslim Council (IAMC), an advocacy group dedicated to safeguarding India's pluralist and tolerant ethos today noted the sense of outrage among millions of Indians, both within India and across the diaspora over the heinous murder of Mohammed Afrazul, a Muslim migrant worker from West Bengal, who was hacked with a cleaver and his body set on fire in Rajasthan's Rajsamand district.

The accused in the case, Shambulal Regar, is captured on video committing the crime and claiming that he committed the murder to "stop Muslims from love-jihad" - a term publicized by Hindu supremacist groups to refer to Muslim men supposedly marrying Hindu women and converting them to Islam as part of some grand conspiracy.

"We are appalled at the horrifying level of hate and violence that not only exists but is worsening by the day, particularly in the state of Rajasthan," said Mr. Ahsan Khan, the National President of IAMC. "We call upon the Rajasthan Chief Minister Ms. Vasundhara Raje to uphold her constitutional duty to protect the lives of all citizens, regardless of caste and creed. This would include reining in organizations like RSS, Bajrang Dal and Vishwa Hindu Parishad who have been on the frontlines of spreading hate and discord against the state's Muslim minorities," Mr. Khan further added.

Mohammed Afrazul's killing is the fourth hate crime against Muslims in Rajasthan in the last nine months. Earlier in April, Pehlu Khan was brutally assaulted by self-styled cow vigilantes that led to his death two days later. Later in June, Zafar Hussein was killed after he objected to city officials photographing women defecating in the open. In November, cow vigilantes attacked Mohammed Umar and his colleagues who were transporting cattle, and Umar was later found dead. The perpetrators of these hate crimes are emboldened by the failure of state administration to effectively prosecute these cases of hate crimes. In September, the Rajasthan police closed its investigation into murder of Pehlu Khan and exonerated all six individuals named by Mr. Khan in his dying declaration.

Commenting on this issue, Ms. Seema Salim, National Vice President of IAMC, expressed grave concern at the rising tide of hate crimes in Rajasthan. "The Chief Minister, Ms. Raje must demonstrate the political will to ensure security of the state's Muslim minorities and dismantle the culture of absolute impunity and protection accorded to the perpetrators of these hate crimes," said Ms. Seema.


---


Iran

Russian & Iranian Troops fighting unitedly against Mujahideen.
[Tehran Times interview with Russian Ambassador Dec. 3]

Q: How do you think the liberation of the areas held by Daesh in Iraq and Syria has promoted the image of Russia and Iran globally?

A: The last strongholds of the terrorists have been annihilated by the Iranian and Russian forces. It can be said that there are very few regions in Syria which are still being held by the terrorists and hopefully total victory will be achieved in a very short time


---


British Support for Iran. Dec. 8

TEHRAN - Ali Akbar Salehi, the vice president and director of the Atomic Energy Organization of Iran (AEOI), met with British Foreign Secretary Boris Johnson in Tehran on Sunday.

In an interview with IRIB, Behrooz Kamalvandi, Salehi's deputy, said according to the discussions made between Salehi and Johnson it was agreed that the British foreign secretary deliver Salehi's warning to the United States about the necessity of commitment to the terms of the nuclear agreement.


---


PAKISTAN





Pakistanis Rise up for Jerusalem Big Time in Every City
by Ameer al-Azeem & Qaiser Sharif
[Glimpses of 5 cities]

LAHORE, Dec. 8: Country wise protest was held against US President Trump's recognizing Jerusalem as Israel capital, on the appeal of Ameer, Jamaat e Islami, Pakistan, Senator Sirajul Haq, on Friday as thousands of people came out on the roads to express their solidarity with the Palestinians.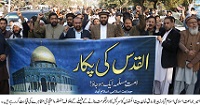 Addressing the protestors' rally on the Sharah e Quaid e Azam in the Punjab capital by telephone, Sirajul Haq said that Trump's announcement was an alarm bell and was tantamount to sprinkling salt on the wounds of the Muslim Ummah. However, he said that the US President would have to face the consequences.

The JI chief exhorted the Muslim rulers to shun cowardice and show courage against the US and its President. He said that the liberation of Baitul Maqdis was an issue of life and death for the Muslim world. He said the US enmity towards Islam and the Ummah was never a secret and Trump had initiated a war which could engulf the whole world.

Stating that no sane person in the world could endorse Trump's mischievous announcement, the JI chief noted that China, Britain, Russia, Germany, France and other major countries had demonstrated a positive attitude by rejecting Trump's decision as was highly appreciable.

He urged Prime Minister Shahid khaqan Abbasi to attend the Rabita Alam e Islami meeting as a spokesman of the nation so that Pakistan was projected as a front line state in foiling the US and Zionist designs.

JI deputy chief Hafiz Muhammad Idrees, addressing the Friday congregation at Mansoora mosque and the protest rally at the Mall, said that the Zionists had occupied the Qibla Awwal in Jerusalem after the fall of the Caliphate in 1924. He said that Palestine and Kashmir had been under the occupation of the Zionists and the Hindus for the last over fifty years due to the non implementation of the UN resolutions. He said the whole world was condemning Trump's announcement.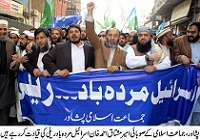 In Peshawar, a protest rally was held outside the historic Mahabat Khan mosque. JI provincial chief Mushtaq Ahmed khan said on the occasion that Trump had stabbed the Muslim world at the back.

However, he said, that Al-Quds belonged to the Muslims and it would remain so in future. He said that recognition of Jerusalem as Israel capital was a step towards greater Israel and warned that Israel's next target would be the holy Ka'ba.

Addressing an impressive rally in the federal capital, JI Islamabad chief Zubair Farooq Khan, urged the Muslim rulers to follow in the footprints of Turkish President Erdogan and call an emergent OIC meeting that could evolve a joint strategy to meet the challenge thrown by Trump.

JI Rawalpindi chief Shamsul Rahman Swati, while addressing the city rally said that the Satanic powers were out to destroy world peace while the US wanted to sell its arms and ammunition by triggering wars in the whole world. However, he believed that Trump's pro Israel policies would hasten the demise of the US.

JI Faisalabad chief Sardar Zafar Husain Khan, addressing the city rally, said that Trump's aggressive attitude had pushed the world to the brink of third world war. However, he said, that those searching for peace by hurting the sentiments of the Muslims were living in fool's paradise.


---


Outreach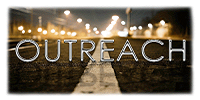 Outreach to 100 Pakistani Americans.
Catonsville, Maryland

On December 8, Jamaat al-Muslimeen distributed a 6-page document to 100 Muslims of Pakistani descent who came for juma; to Catonsville.

This masjid is very meelad oriented. They have a sermon in Urdu, quite extensive, followed by a 5 minute khutba in Arabic.

Here is an outline of the 6 page document given to 100 Pakistani Americans:

The main speakers & main topics of Jamaat al-Muslimeen's National Shoora held on December 2.

Jamaat Resolutions about issues facing the global Ummah reflecting the viewpoint of the Muslims of America.

Khutba by Br. Kaukab Siddique on the Finality of Prophethood.

Heavy fighting in Syria north east of Hama.

Ripples of new ISIS groups in Iraq.

Contact between Pakistani secularist's son and renegade Qadiani chief.
---


War News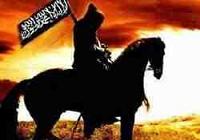 Afghanistan
Taliban radio named after Mullah Omar being targeted.
Big US claim denied.
All Afghans oppose Trump on Jerusalem.

December 7. SHARANA (Pajhwok news): The Taliban have made operational an FM radio in Argun district of southeastern Paktika province, residents said on Thursday.

One of them, Rehan, told Pajhwok Afghan News the Taliban radio broadcasted programs at night with promises to increase the transmission time.

He said the Taliban had named their radio after the movement founder and long time supreme leader Mullah Mohammad Omar. He said the radio mostly aired religious programs.

Paktika police chief Brig. Gen. Mohammad Azam confirmed the Taliban had activated a radio in limits of Giyan district. He said it was a mobile radio station fixed on a car and police were trying to target it.

Khaama news reports that the Taliban have condemned Trump's recognition of Jerusalem as capital of "Israel." Kabul regime also opposed it.

Also on December 6, Taliban rejected a big propaganda claim of the US air force that it had killed the current leader of al-Qaida and 82 other during "operations" in three provinces. [ The American claim came through the Kabul regime which is known for the gross exaggerations in its claims.]

The Taliban say that no one was killed, neither local nor foreign. [Khaama news]

[Los Angeles Times is reporting extreme corruption and gangster activity in Kabul and other regime areas. The latest is that an investogator of the corruption has been killed by gangsters.]


---


Iraq

Fighting Continues on a Small Scale. Shia Regime Declares Complete Victory.

On December 10 the US and Baghdad regime air forces bombed the border area between Diyala and Salahuddin provinces where Islamic State fighters had re-appeared. Losses on the ground are not known.

West of the toen of Heet [in Anbar] 4 IS fighters were killed in a US air strike.

December 9. Bomb attacks in various parts of Baghdad killed and wounded several people. The total for November is 51 killed in IS attacks in Baghdad and 150 injured.

On December 8, in the little border town of Rawa, a regime Lt. General was killed and two of his men wounded in an IS ambush.

Also on December 8, al-Jumeili, a local Islamic State leader, his wife and children and all his relatives were killed in a US-shia regime air strike., in the al-Jazira region.

Also on December 8, Islamic State fighters fought a battle with elite Shia troops and withdrew successfully after killing 10 elite Shia troops and wounding 4 and losing 4 of their own. [In the Hawija area, al-Auseer village].

Also on December 8. Islamic State fighters ambushed and killed 4 heavily armed Shia police in a village south of Mosul.

The Baghdad regime has announced that the war is over and victory celebrations are underway.


---


Syria

Heavy Fighting in provinces of Homs, Deir ez Zor, Hama and Aleppo.

Steady Fighting round Damascus. Small Scale fighting in Daraa and Lattakia.

From December 4 to 10, Syria has been ablaze with ferocious battles between Mujahideen vs Russians-Iranians-Lebanese Hizb-other Shias.

In the east of Homs province there is a successful counterattack by Islamic leaving at least 32 regime troops dead.

Heavy fighting continues in Deir ez Zor province where once again the regime had to retreat from Bokamal.

South of Aleppo, regime [Iranian] attempts to advance with Russian air support failed after heavy ground fighting. Tahrir [al-Nusra[ was successful in defence.

In northern Hama province, the regime has advanced into 7 villages with the help of 150 Russian air strikes, but lost two of the villages in a Tahrir [al-Nusra] counter attack.

Further east, regime forces are trying to nibble at Idlib province and captured three villages but Tahrir has counterattacked successfully.

Further north east, IS tried to advance against fellow Muslims [Tahrir] but the advance stopped after bitter fighting.

More Turkish tank columns have entered Syria from the central northern area of Syria.

Steady fighting is going on around Damascus. The regime attacked Jaysh al-Islam in one sector and Rahman Corp in a second sector and ISIS in another sector but was not able to advance despite heavy use of artillery.

Heavy civilian casualties are reported in regime bombing and shelling of Islamic towns around Damascus, including scores of women and children killed.

Sporadic fighting is reported in and near Daraa and Lattakia provinces. No advances in either case.

Israel bombed an Iranian encampment killing 12 Iranian soldiers. No Iranian responses.

Israel also used missiles on Jaysh Khalid bin Waleed [ISIS branch ] near occupied Golan killing several Muslims. IS fired back. Israeli losses not known.

Among those killed in fighting the mujahideen south of Aleppo are a couple of Shia women who enlisted in the pro-Assad NDF militia.

Along the Euphrates, Kurdish Communist forces supported by the US air force are steadily advancing towards Bokamal.


---


Yemen

Former President Executed Without Trial

Saleh, the former president of Yemen, who had joined the Houthi rebels along with his forces, turned against the Houthis.

After four days of battles in Sanaa, the Houthis captured him and executed him without trial.


---
---


VIEWPOINT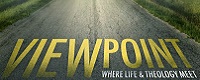 Investigating the Holocaust Story.
The key "Witness" was beaten and tortured beyond Human Endurance.

Commandant of Auschwitz
Rudolf Höss, His Torture and His Forced Confessions
Commandant of Auschwitz
By Rudolf Höss and Carlo Mattogno

From 1940 to 1943, Rudolf Höss was the commandant of the infamous Auschwitz Camp. Today's orthodox narrative has it that during this time some 500,000 people were murdered in that camp. Yet when Höss was captured after the war, he confessed to having killed some 2,500,000 during that time. 40 years later, it was revealed that Höss had been severely tortured by his captors right after his arrest in March 1946. But what does that mean for the veracity of what Höss told in his various post-war statements?

Using various British documents, the author of the present study pieces together an almost minute-by-minute recounting of how the British managed to find Höss in his hiding place, and how they abused him after his capture to extract various "confessions" from him.

Your browser does not support the video tag, but you can download the video here.

To separate truth from fiction, the author next presents essential excerpts from all the statements made by Höss after his capture: 85 individual documents in total (affidavits, memos, essays, interrogation protocols, etc.). By analyzing them meticulously, he demonstrates that Höss's statements about the so-called "Final Solution of the Jewish Question" contradict one other and are refuted by historical facts established by solid documentation and material evidence. Höss, the author concludes, initially "was a coerced liar, but then he found a taste for the grandiloquent lie."

Courtesy CODOH, Committee for Open Debate on the Holocaust.]


---


from a reader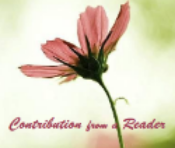 How to be a better Human Being?

PROPHET [pbuh]MY MERCY SUPERSEDES MY ANGER SIGNS OF ALLAAH'S LOVE FOR A PERSON Salallahu 'Alaihi Wa Salam}

[With thanks to Sis. Yasmin.]

~'Nahmaduhu Wa Nusalli Ala Rasoolilah Kareem~

'Amma 'Baad...

Fa' Aouzobillahi Minash Shaitaannir Rajeem'... 'Bismillahir Rahmanir Rahim' 'As Salaamu 'Alaykum wa Rahmatullaahi wa Barakatuh'. *The Signs of Allaah's Love for a Person*

When Allah loves someone he puts them under Trials in order to Purify them {!} the more Righteous they are...the harder the Trials ! }

/~ When Allaah loves someone...he gives them the Understanding of the Religion of Islaam {!}

/~Whomever Allaah Loves..he deviates them and their Heart from


Disobedience and Sins...{!}
Prophet~{Salallahu 'Alaihi wa Salam}mentioned that ALLAH said...
Myself, Mankind and Jinn are in a great serious state.I create them, then they worship other Gods that they make for themselves {!}I bless them with my bounties, then they thank someone else for what I sent them {!}

My Mercy descends to them while their evil deeds ascend to Me !

I endear them with my gifts even though I have no need to any of them While they alienate themselves from Me with their sins even though they are desperate for my help.
Whoever returns to Me, I accept him...no matter how far he is ! and whoever turns away from Me, I approach him and call on him.

Whoever leaves a sin for my sake, I reward him with many gifts~ and...whoever seeks to please Me, I seek to please him...{!}

Whoever acknowledges My Will and Power in whatever he does,I make the iron bend for his sake...{!}

My dear people are those who are with Me. Whoever Thanks Me..I grant him more Blessings; whoever obeys Me, I raise him and endear him more...{!}

Whoever disobeys Me, I keep the door of My Mercy open for him: if he returns to Me, I bestow him with My Love since I love those who repent and purify themselves for My Sake...{!}

If he does not repent, I still treat him by putting them in hardship to purify them {!}

Whoever favors Me over others,I favor them over others.I reward every single good deed ten [10] times over or seven hundred [700] times over to countless times over...{!}

I count every single bad deed as one [1] unless the person repents and ask for My Forgiveness in which case I forgive even that one...{!}

I take into account any little good deed and I forgive even major sins...{!}

My Mercy Supersedes My Anger {!}

My Tolerance supersedes My Blame. My Forgiveness supersedes My Punishment. as I am more merciful with My slaves than a Mother with her child...{!}

{'Alhamdullilah'}

{Source:- 'Madarij Al-Salikeen' by Ibn-Qayyim Al-Jawzyia [Rahimahullâh]}

---


'Dua'...Transliteration:'Rabbana Atina min Ladunka Rahmatan wa hayyi' lana min amrina Rashada.'

Translation: 'Our Lord! Bestow on us Mercy from Yourself, and dispose of our affair for us in the right way.' ['Aameen']

{Source: Qur'an: Surat- Al-Kahf ~18 Ayah #10 }



2017-12-11 Mon 22:43:37 ct


NewTrendMag.org