NewTrendMag.org News # 1734
[ Click on NEWS for back issues ][ OUR BOOKS ][ Contact ][ Previous Issue ]

8 Rabi al-Awwal 1439 A.H.- November 26, 2017 Issue # 48, Newsletter # 1734

---


Hadith of the Week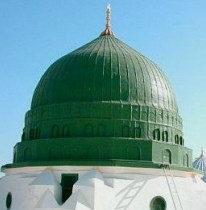 The Peacemaker

"Once while the Prophet was addressing (the people), Al-Hasan (bin 'Ali) came and the Prophet said:
'This son of mine is a chief, and Allah may make peace between two groups of Muslims through him."
(Sahih Bukhari: Book #88, Hadith #225)

Comment by Kaukab Siddique:

This prophesy came true when Hasan, r.a., stopped the fighting between the followers of Ali, r.a., and Muawiyya, r.a., by accepting Muawiyya, r.a., as the rightful Caliph of the Muslims.

Muawiyya, r.a., treated both Hasan, r.a., and his younger brother, Hussain, r.a., with respect and love and provided for all their needs and requirements with great generosity.

Owing to the unity of the Muslims during the Caliphate of Muawiyya, r.a., the Islamic domain spread far and wide and major efforts were made to give the message of Islam to the nations of the world.

Notice that Shias give very little importance to Hasan, r.a., although he was the elder son of Ali, r.a.
Instead the Shias concentrate on generating vicious propaganda against Muawiyya, r.a.


---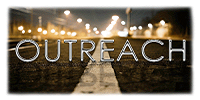 Jamaat al-Muslimeen
Re; "Thanksgiving?"

Native People and Allies Hold National Day of Mourning

By Nadrat Siddique

Plymouth, MA

November 23, 2017

In the U.S., there is Holocaust Remembrance Day, Pearl Harbor Remembrance Day, and 9-11 Remembrance Day. There is no day to remember the indigenous people who lost their lives in the course of the colonization of North America. Nor is there a day to remember the victims of the Ma'afa. And—it is debatable if such a day would even be appropriate, given the abject lack of U.S. government remorse or repentance for these dual genocides, and the fact that war against Native people and Black people continue. In the interim, however, Native people decided to establish the National Day of Mourning so that their dead might not be forgotten as the White Supremacist power structure would wish.

Background

Indigenous peoples of North America have long held feasts to give thanks to the Creator. However, they do not accept the Thanksgiving myth as it is written by Europeans. In part, this is due to the fact that a massacre of native people regularly followed the numerous colonist-initiated thanksgiving celebrations held in the area of the United States now called New England.

Among the more well-known of these was the "Thanksgiving" which followed the massacre of Wampanoag (Native American) people and the butchering of their leader Metacomet. Metacomet's head was hung from the village square by the colonists. Plymouth Colony then called for a day of thanksgiving for their "victory" over the Native people. Horrifying, this was the same Metacomet whose father, Massasoit, had just a generation earlier hosted the White settlers who landed near Plymouth Rock, saving them from famine. And—the massacre of the Wampanoag was only one of many such by Whites of the indigenous people.

In 1970, a small group of Native people, calling themselves United American Indians of North America, decided to establish the National Day of Mourning (NDOM). NDOM started out as a small gathering of about 20 people. Today, hundreds of people of every age, race, and walk of life, gather in the annual observance. They meet on Coles' Hill, across from Plymouth Rock (Plymouth, MA), the putative location of the Pilgrims' landing. I have attended the gathering with some regularity for years, as I believe it is the only place to be on a day associated with such terrible tragedy and loss of life.

At the NDOM gathering, there were indigenous people from nations as diverse as Mayan, Penobscot, Lakota, Dakota, Taino, Pequot, Haudenosanee, and others. There were Arabs, Pakistanis, Indians, Latinos, Africans, Caribbeans, and Caucasians. There were many Black people, including some from the Black Lives Matter (BLM) movement. Their presence brought to mind the long-standing historical alliance between Blacks and Indians in their parallel struggles against slavery and outright extermination. Indians would often hide a runaway slave; African slaves would help Indians in a variety of ways; and Black and Indian intermarriage was quite common.

I was there to represent Jamaat al-Muslimeen and to offer solidarity to the indigenous people from the Pakistani community (I wore a "Free Dr. Aafia Siddiqui" teeshirt).
Other Muslims of note at the gathering were DC-based activist Sr. Sumiyeh, who has long championed indigenous rights and was part of a Muslim solidarity delegation to Standing Rock on "Columbus Day" 2016, at the height of the fight against the Dakota Access Pipeline; Br. Reza, who was part of the same delegation; and Boston-based activist/ writer Sr. Karina Friedman, a regular contributor to New Trend.

A large number of politically-conscious Caucasians, including many labor union members, participated. The socialist Solidarity Center organized buses to transport supporters to the event from New York and Boston. To their credit, Caucasians took a back seat at the event, remaining in a support role. The spirit of solidarity and internationalism was inspiring.

Perhaps the best part of the NDOM is that only Native speakers appear on the dais. No White experts on indigenous affairs, self-appointed spokespeople, patriarchs, or other non-native solidarity speakers are permitted to speak.
As I observed the dynamic gathering of Native people and their allies on Coles' Hill, it occurred to me that Muslims could do well to emulate this policy. It seems to be a part of our collective self-loathing/ inferiority complex that we perpetually wait--depending on our political leanings—for either the White Leftists or the sycophantic DHS-approved Muslim Uncle Toms to speak for us. In either case, the result is a dishonest, non-authentic representation of the Muslim cause.

The National Day of Mourning began with a sacred Native American prayer, the filming of which was prohibited by the organizers. Then began the speeches. Among the Native speakers were:

Moonanum James, co-chair of United American Indians of New England (UAINE),who introduced the program and welcomed the participants. James is one of the original founders of NDOM. In 1997, he along with 24 others was arrested for having the audacity to challenge the Thanksgiving myth in Plymouth. His small group of Native Americans and a few White supporters refused to back down, ultimately forcing the town to recognize the Native peoples' right to march on "Thanksgiving Day," and to place commemorative plaques and statues—proffering a realistic portrayal of the savagery of Whites toward Native people—throughout the town.

Mahtowin Munro, a Lakota woman, who, along with James co-chairs UAINE, spoke with power and eloquence. She drew parallels between world struggles against colonialism and imperialism, including those in Latin America, the Muslim world, and Africa. She pointed out that Native people were targeted by police at even higher rates than Blacks, and that violence against Native American women was rampant.

Sr. June Sapiel of the Penobscot Nation spoke. Her son, a water protector, was shot by the authorities at Standing Rock. As a result of the attack on him (along with other peaceful protestors at Standing Rock), he is permanently maimed, she said, fighting back tears. The Penobscots are involved in a struggle--similar to that at Standing Rock--to protect their water supplies from contamination by multinational corporations.

Medicine Man Juan Gonzalez, representing the Council of Maya Elders, delivered a statement describing the world scene with a deeply internationalist vision. With intense emotion, he also shared his own observations on the destruction of the Mother Earth.

Vanessa Inaru Metzli, a Taino Indian from Puerto Rico spoke. She explained that the Taino were the original people of Puerto Rico, and delved into the U.S. government's racist handling of the aftermath of the recent hurricane there.

Elder Bert Waters, one of the original founders of the NDOM, read a statement from Leonard Peltier.

The tragedy of Leonard Peltier

Many placards at the NDOM draw attention to plight of Native American political prisoner Leonard Peltier. Peltier, a leader of the American Indian Movement and a 73-year old grandfather, has been in prison for 40 years for a crime he didn't commit. He was a leader of the American Indian Movement in the 1970s. In the U.S., Native people who wish to follow their own culture are relegated to reservations which lack arable land, and where multinational corporations dump toxic wastes. Their, antiquated (or non-existent) plumbing, dismal job prospects, alcoholism, high rates of infant mortality, suicide, and domestic violence prevail. Indian reservations are administered by the Bureau of Indian Affairs, a wing of the U.S. Department of the Interior.

In the 1970s, the Pine Ridge Indian Reservation was administered by a man named Dick Wilson. Wilson ran the reservation like a feudal lord (rather like Hamid Karzai's brother ran Kandahar). His "goon squad" was notorious for its heavy-handed tactics against opponents. After numerous deaths under suspicious circumstances, the American Indian Movement came to the reservation to protect the people. Although they were there to protect the interests of the community, and had been called in by that community, they were labeled as outsiders and later even called "terrorists" by the U.S. government. In the climate of fear created by Dick Wilson, two FBI agents came to the reservation and were involved in a shootout with AIM activists and others. In the shootout, the FBI agents were killed, along with an Indian man named Joseph Stuntz. Leonard Peltier was among those charged. Despite a mountain of exculpatory evidence, Leonard was eventually convicted and sentenced to two life terms. It was his case which originally drew me to the Native American struggle. He remains a symbol of U.S. injustice and indignities toward Native people, and an inspiration to many who attend NDOM.

March through Downtown Plymouth

The rally was followed by a spirited march, replete with Native chanting, drumming, chants of "Mini wiconi" ("Water is Life"); and slogans calling for the freedom for Leonard Peltier. The colorful march--from Cole's Hill, through downtown Plymouth, and back--passed all the major tourist attractions including Plymouth Rock. It was in stark contrast with the tourist foot traffic about town. Interestingly, nearly all the tourists sucking in the Plymouth Rock/ First Thanksgiving myth, offered at various points including at the Rock itself, were White, with a few Asians adding to their ranks. You can fool some people sometimes..

© 2017 By Nadrat Siddique


---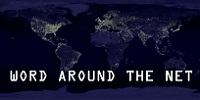 by Br. Nazeer in Texas

Trump Promised To Stop Arming Kurds In Syria?
Time will tell !
NPR.org/sections/thetwo-way/2017/11/24/566377916/turkey-says-trump-promises-to-stop-arming-kurds-in-syria

U.S. Navy Soldiers Presumed Dead: Navy Ends Search In Philippine Sea
NPR.org/sections/thetwo-way/2017/11/23/566304335/navy-ends-search-for-3-missing-sailors-in-philippine-sea

Mosque Attacked in Egypt: Over 300 Dead
CNN.com/2017/11/25/africa/egypt-sinai-mosque-massacre/index.html

Putin hosts Assad in Russia to discuss bringing "peace" to Syria
Yahoo.com/news/russias-putin-hosts-syrias-assad-talks-kremlin-054939664.html

Las Vegas Shooting: Are Hotel owners and Festival organizers responsible for one man's actions? Or is this just another way for the families to make a quick dollar?
Yahoo.com/news/hundreds-las-vegas-shooting-victims-file-lawsuits-california-234036500--finance.html

"Geolocation Jesus" and Technology to figure out North Korea's nuclear secrets?
WashingtonPost.com/world/asia_pacific/with-technology-these-researchers-are-figuring-out-north-koreas-nuclear-secrets/2017/11/20/274d9786-c9e2-11e7-b244-2d22ac912500_story.html

Political Prisoners :

AhmedAbdelSattar.org

FreeZiyadYaghi.info

FreeMasoudKhan.net

Civil Discord Show


---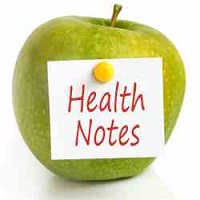 Three Major Causes of Cancer Deaths.
[with thanks to a Pakistani Professor
[Courtesy Dail Mail Nov. 23]


HALF of America's cancer deaths are driven by bad habits like eating processed meat, smoking, and excess body weight - but some are worse for men than women


Data crunched by the American Cancer Society shows the cancer risk of 'avoidable' lifestyle factors

At least 42% of cancer cases and 45% of cancer deaths are driven by these factors, the authors say

They showed cigarette smoking, alcohol consumption and excess body weight are the riskiest - but men and women have different concerns

Men have a higher cancer risk from red meat, processed meat, alcohol and cigarettes than women

Women have a higher cancer risk from excess body weight and lack of exercise
---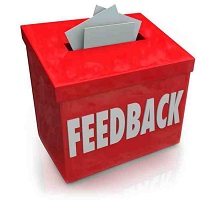 Taliban Categorically Reject Canadian ex-hostages claims.

In an article written by Jalal Noorzai and posted on Join Pakistan Google Group, [November 23], the Taliban have categorically rejected the claims of Caitlin Coleman and Joshua Boyle that Caitlin was sexually molested during her 5 years in Taliban captivity. Husband and wife were never separated during their imprisonmdent so that such allegations may not be raised. The captives came out in good health and had three children during their captivity.

Noorzai writes that Taliban have a track record of good behavior towards women. The captives after their release were probably pressured to slander their captors.

The new ameer of the Taliban is strict about Sharia law and does not allow any mistreatment of women.

Noorzai notes in detail how well Yvonne Ridley was treated when she fell in to te hands of the Taliban.


---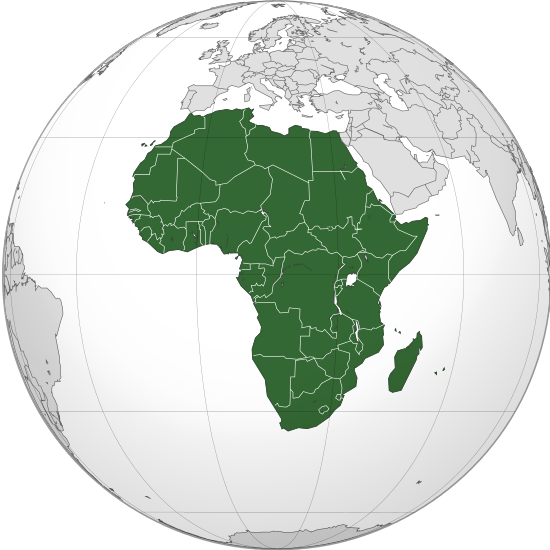 Africa

Mali

Four troops from Niger working for the UN and one Malian soldier were killed in a desert ambush by suspected al-Qaida fighters.


---


Editorial: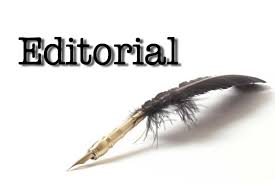 Is only ONE mosque worth crying for?

The attack on the mosque in Sinai [Egypt]
is shameful beyond all limits. No place of
worship should be attacked.

What bothers me is that Israel and the western powers are condemning the attack on the mosque.

Have Israel and the West ever condemned attacks on mosques by their forces? Israel has even lowered its flag for this one! Why?

Israel destroyed more than 50 mosques in its three invasions of helpless Gaza and Jenin, etc.. More than a thousand Palestinian children were killed by the Jewish air force and long range artillery.

Remember that America attacked Fallujah in Ramadan and continued bombing during Laylatul Qadr, the holiest night of Islam. Not only were the mosques attacked, the US military went and camped in the mosques of Fallujah, boots, urine, defecation and all. [Photos were published].

Study the bombing of Afghanistan and the villages in the tribal areas of Pakistan. Here too the bombing continued during Ramadan. Even General Musharraf was worried.

NPR reported at that time that the US dropped a 500 pound bomb on an Afghan mosque during taraweehs because an al-Qaida member was seen entering it,

Don't go away now! There is more.

New Trend published the TOTAL destruction of Mosul in July 2017, after 9 months of battle with the Islamic State. All the mosques, universities, homes, libraries were destroyed. The main mosque was blown up. The US claimed ISIS itself did it though there was no inquiry.

We pointed out that 40,000 civilians were killed in the total destruction of Mosul by Shias and the US air force.. No one said a word.

Now in November, 4 months later, the New York Times has admitted the reduction of Mosul to rubble.

NPR is also admitting it.

Raqqa has also been destroyed, mosques and all. The same has been the fate of al-Mayadein, at the hands of the Shias and Russia. [Women and children of IS had taken refuge there.]

All the western powers have been dropping bombs on the Islamic State on a daily basis, because it is a SOFT TARGET, and cannot bring down high flying jet bombers or long artillery used by Iranian Shias.

The Bashar Assad regime has destroyed scores of mosques affiliated with the mujahideen and/or opposition groups. Some of these mosques were hundreds of years old, named after the Companions, r.a., of the Prophet, pbuh.

Why is the whole world crying about this mosque in Sinai, Egypt? Was it a retaliatory attack for General Sissis's massacre of unarmed Ikhwan protestors: Nearly two thousand Ikhwan were killed, including some while praying, an estimated 5000 were wounded.

Is it possible that the hue and cry has to do with the opportunity to smear opponents of the Sissi's regime? Think about it.


---


PAKISTAN





What is Happening in Islamabad, Pakistan, and Why?
Who is Allama Khadim Hussain Rizvi?

by Kaukab Siddique, PhD

On November 24, more than 8500 riot police and paramilitary forces moved against peaceful protestors who have been camping on the Faizabad interchange into Islamabad.

As the police forces advanced, they fired hundreds of tear gas shells into the crowd. The crowd retreated but as the police got within range, hundreds of protestors threw rocks at the police injuring scores of them. The battle with the police continued from 7 AM until 11. The police tried to reach the leader Allama Khadim Hussain Rizvi, urging him to surrender. He responded by urging the protestors to stand fast. He and many of his supporters had come with gas masks to withstand the tear gas which clouded the entire area.

After 11, a crowd of more than one thousand from Rawalpindi tried to join the protestors. The police fired tear gas at them but the wind shifted bringing the tear gas on to the police leading, to confusion in its ranks. Finding the police in retreat, another several thousand people from Rawalpindi joined the protestors.

In the meantime, protestors in numerous cities across the country came out on the streets to support the movement. Streets were blocked at key points in Karachi, Lahore, Faisalabad, Hyderabad and scores of towns in Sind and Punjab.

The situation was out of control of the police and the paramilitary forces. At this the government ended the operation against the protestors in Islamabad.

Government conferences could not come up with any solution.

On November 25, the army was ordered to be deployed selectively at key points in Islamabad so that the protestors should not take over the capital of Pakistan..

Why has this situation developed?

Many Pakistanis do not understand the situation because they try to explain problems with conspiracy theories, like who is behind this? is it a diversionary tactic of the outgoing prime minister Nawaz Sharif? is the military using this to take over? are religious zealots opening the ways for "extremism."

To understand the situation, we should try to face the following facts:

The majority of Pakistanis believe in Islam as the solution but the elite leaders of Pakistan have sold out to the Western powers and have been diligently working to make Pakistan a secular country. Let us glance at the political forces active in Pakistan:


Pakistan Muslim League led by Nawaz Sharif has a thin veneer of Islam in its activities. Sharif himself has been discredited but his party still has the power conferred by tremendous wealth and corruption.


Pakistan Peoples' Party [PPP] is doggedly secularized and westernized and hates Islam which it identifies with the "mullah." Benazir Bhutto was totally in favor of the attack on the Red Mosque.


PTI is led by a former cricketer who is very confused about his values, speaks well but is in cahoots with some of the most corrupt people in Pakistan. Like Nawaz Sharif, he shows "respect" for Islam


MQM is a racist group entrenched in the key city of Karachi, strongly secularist and conventionally religious.


Jamaate Islami is very religious and deeply, theoretically, committed to Islam. However, its best and boldest leader, Munawar Hasan, was mysteriously defeated in inner party elections. The army was rumored to be behind his defeat. JI is now incapable of any action in the field of reality which could land its leaders in jail. The executions of JI leaders in Bangladesh and the massacre of the Ikhwan by General Sissi in Egypt has mentally blunted its ability to take initiatives.


From the Brellvi sect, there is Tahirul Qadri who wears Muslim garb but is embedded in the context of the Western powers, a secularized and narcissistic personality who claims that the Prophet, pbuh, talks to him.


From the Deobandi sect, there is "Maulana" Fazlur Rahman, known for his opportunism and is more secular than the secularists.



In the tribal areas, there are mujahideen groups who were influenced by Shaykh Osama and Mullah Umar. Their long war with the Kabul regime and the Pakistani army has drastically reduced their influence at the national level in Pakistan though in Afghanistan they are stronger than ever .


The Red Mosque still led by Maulana Abdul Aziz is very activist but isolated.




The most important "party" in Pakistan is the army which controls Pakistani politics and has the support of Shias and Qadianis ["ahmeddis"] which though tiny groups can be relied on to carry out any ruthless acts the army wants them to carry out. USA is solidly behind the army.


The majority of Pakistanis are BRELVIS who can be called the "silent majority" because they have rarely come out to work actively on the national scene. However, as Muslims, they are deeply devoted to the honor and love of the Prophet Muhammad, pbuh.

From them has emerged Allama Khadim Hussain Rizvi, a fiery orator and teacher of Islam. He became motivated at the national level when the government executed Mumtaz Qadri, may Allah bless him, who had brazenly killed the Governor of Punjab who was trying to legitimize blasphemy under the label of "law" and freedom of expression.

Allama Rizvi has been deeply disturbed by the surging secularist power in Pakistan, He tested the waters by getting his group to participate in bye elections in Lahore and Peshawar. The results were satisfactory.

More recently, the government's attempt to undermine the concept of finality of prophethood drew his ire. The government had ;let out a feeler to legitimize Qadianis but then and tried to retreat. Allama Rizvi caught their move and would not let go, He led a sit down strike [known as "dharna" in Pakistan] on the road into Islamabad. The "dharna" began on November 8 and kept going till November 24, with the protestors demanding that the minister who initiated the pro-Qadiani ['Ahmedi"] move should be removed.
Finally on November 24, the government sent in 8500 riot police and paramilitary forces to remove Allama Rizvi and the 2000 people standing with him. The rest is history.Syria

References

At least 20 people have been killed in the police assault on unarmed people.
Pakistani media is not reporting the deaths of demonstrators in Islamabad.
Here is video on some of the funerals. Please put in browser if you know Urdu and/or Punjabi.

https://youtu.be/sjtQ2Rmg4zs

If you know Urdu or Punjabi, put this in your browser and listen to Allama Rizvi uncovering police corruption and castigating religious groups for their silence on Khatme Nubuwwat movement.

https://youtu.be/iuMpoFBwPEs



---


Jamaate Islami Condemns Police Operation Against Protestors in Islamabad. No compromise possible on Honor of the Prophet, pbuh, and Finality of Prophethood.
by Ameer al-Azeem & Qaiser Sharif

LAHORE, Nov. 26; Ameer, Jamaat e Islami, Pakistan, Senator Sirajul Haq, has said that the use of state force on the protestors of Islamabad had led to countrywide chaos and was tantamount to a big failure of the government.

Addressing a public meeting in Judicial Complex of Tehsil Daban klan in D.I. Khan on Sunday, he said that the federal capital was under siege. He demanded end of violence against the protestors and immediate release of those arrested. He also called for immediate release of Raja Zafarul Haq committee's report. He said the report was not being released because it had the names of high ups in the government and the ruling party. He said that the Federal Law Minister or any other person involved in the conspiracy to amend the oath regarding the Khatme Nubuwwat be exposed and handed down exemplary punishment.

Stating that there could not be a compromise on the issues of Namoos e Risalat and the Khatme Nubuwwat, the JI chief warned that if the government did not handle the situation with prudence, even the Prime Minister could be in trouble.

He said that the JI wanted the Khilafat system in the country. "We want power not for ourselves or our children but for the supremacy of the system given by Allah," he added. He said that the Islamic system was the demand of the entire nation and not only of the religious parties.

Referring to the JI drive against corruption, Sirajul Haq said that the capitalists had no nationality or country as they could opt the slavery of the US, Russia or India in personal interest.

The JI chief also visited the town Karamat and expressed full sympathies with the family of the young girl who was stripped naked in vendetta and forced to parade on the village roads. He said the incident was a scar on the face of the rulers. He said such an incident had occurred because there was no rule of law and justice in the country and the law of the land did not provide protection to the poor. . He directed local JI leadership to provide protection and legal assistance to the aggrieved family.


---


War News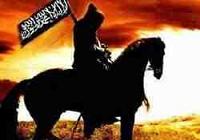 Pakistan

Senior Officers killed in Mujahideen attacks.

On November 24, a young martyrdom operator blew up a police vehicle in Peshawar killing a senior police officer, his security guard and his driver, Six other policemen were injured.

Earlier on November 22, an army officer was killed when he came under fire in the city of D.I. Khan.

The Pakistani military describes its dead as "martyrs" which is a violation of Islamic law because these forces are fighting to kill Islamic fighters and are in sync with American directives, The army is trting to deceive the public and EXACT copies of "martyrdom" news are published in all the papers."


---


IRAQ

Fighting Renews in northwest and east of Iraq.
ISIS in Large Numbers appear in Desert Areas

November 25
During Fighting with IS in the desert triangle where three provinces meet, the commander of elite Shia forces, Hashed al-Shaabi, Ahmed Mahdi, was killed.

On November 23, in the Hamreen mountains, Diyala province near Iran, the Deputy Commander of elite Shia forces known as Hashad al-shaabi, Ahmed al-Jabouri, was killed in a clash with Islamic State fighters.

In the vacuum between Kurdish and Shia forces, hundreds of Islamic State fighters who had withdrawn from Hawija are now visibly re-deploying.

Bomb attacks in various areas of Baghdad are a daily feature.

US air force has killed 20 more IS fighters in its search and destroy operations across north western Iraq.


---


Syria

Slaughter of Civilians by Russia-Iran around Damascus. Slaughter of fighters in Bokamal-Deir ez Zor area: Both Sides. Idlib new Islamic State?

.November 20-26. Russians-Iranians-Shia forces tried advance into suburbs around Damascus held by three Islamic groups: Ahrar al-Sham, ar-Rahman Corp and Jaysh al-Islam The advance was preceded by 15 air strikes by Russia and 40 shells fired by the regime. After heavy fighting the regime offensive was repulsed. The regime then did revenge bombing on civilian areas killing 11 civilians including 2 children on November 25 and 6 children [including a 10-day baby] and 2 women on November 26. The total civilian death toll from the week long bombing is 104 killed including 26 children and 11 women,

In south eastern Syria, under cover of Russian bombing and Hizb artillery, the Hizb-Iranian-Shia-Alawite forces have been slaughtered by the mujahideen of the Islamic State, who in turn have suffered heavy losses because once again they are using human bombers to stop the regime's tanks. Bokamal has changed hands twice and the fighting is now WEST of Bokamal as the regime has retreated. The towns of al-Quriyah and al-Asharah [near al-Mayadein] remain in IS control. The heavy losses incurred by both sides have been compiled by the Syrian Observatory for Human Rights for the outgoing week as follows:


Regime forces : 181 killed, including

99 Iraq, Iranian and Afghan Shia militias

15 Hizb of Lebanon

67 Assad forces


156 Islamic State fighters. [Mostly Syrian but also many other nationalities adhering to Islam.]


North east of Hama, heavy fighting between Tahrir [al-Nusra, al-Qaida] and Chinese Muslims [Uighurs] on one side and regime's Shia coalition on the other. The regime rained 150 shells in the Lataminah area, in an attempt to advance but was repulsed. Again the losses have been heavy:

94 regime's Shia coalition killed.

138 Tahrir - Turkistani [Chinese Muslims] killed.

[All this killing in one week.]

As of November 25, Assad's forces are clashing with Tahrir [al-Nusra] south of Aleppo. neither side could gain so far.

In Daraa province, the regime broke the cease fire arranged by Russia and Jordan by opening mortar and heavy machine gun fire on the people of Yadudeh town who have rejected Assad.

SOHR is complaining that Tahrir [al-Nusra, previously al-Qaidah] is turning IDLIB province into an Islamic State. Tahrir has taken over the province completely and is doing large scale Islamic preaching through mosques, local gatherings and pamphlets in every town and village. Preachers are going around teaching Sharia and attacking western values.


---


News Within the U.S. & Canada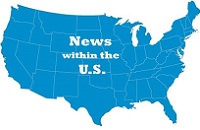 Can you Guess?
[with thanks to Shaykh Nabeel]

What A Company

Can you imagine working for a company that has a little more than 500 employees and has the following statistics?


29 have been accused of spousal abuse.


7 have been arrested for fraud.


19 have been accused of writing bad checks.


117 have directly or indirectly bankrupted at least 2 businesses.


3 have done time for assault.


71 cannot get a credit card due to bad credit


14 have been arrested on drug-related charges


8 have been arrested for shoplifting


21 are currently defendants in lawsuits


84 have been arrested for drunk driving in the last year.


Can you guess which organization this is?
Give up yet?

It's the 535 members of the United States Congress - the same group of Idiots that crank out hundreds of new laws each year designed to keep the rest of us in line.


---
You gotta pass this one on


---


Interesting





Two Movies New Trend Recommends

A very old movie
To Kill a Mocking Bird which appeared in 1962. Some things have not changed after 55 years. Innocent unarmed Black youth running away from police shot in the back. Sounds familiar? Some hope comes from the White lawyer in the movie and his kids and poor neighbor who challenge the lynch culture.
Gregory Peck is superb!

Wind River: This movie could shock you. It is about the rape culture on a Native American reservation where outsider contractors come to work. Many Native American women have disappeared. Even their exact number is not known. Positive aspect is that the movie supports death for rapists (sort of Islamic).


---


GUIDANCE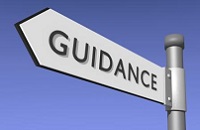 [With thanks to Sis. Yasmin.]
'EVERYTHING TURNS OUT WELL FOR A BELIEVER'.

'Bismillah Walhamdulillah Was Salaatu Was Salaam'ala Rasulillah '

'As Salaamu Alaikum Wa Rahmatullahi Wa Barakatuhu'.

Suhaib~ {Allah be pleased with him}~reported that ...

~Allah's Messenger~ {Peace Be Upon Him} said...

"It is remarkable that everything turns out well for a Believer" !

[ while that applies only to a Believer.]

' If Happiness befalls him,he gives Thanks and it turns out well for him.

and if Misfortune befalls him,he shows Endurance (patience) and it turns out well for him.

A strong believer is better and is more lovable to Allah than a weak believer... and there is good in everyone, but cherish that which gives you benefit [in the Hereafter !] and seek help from Allah and do not lose heart, and if anything [in the form of trouble] comes to you, don't say...

'If I had not done that, it would not have happened so and so'... but say...

Allah did that what He had ordained to do and your IF opens the gate for the Satan...{!}'

[Source: Sahih Muslim~ Book # 33~ Hadith #6441]

~My 'Salaams' To All~ Courtesy~ Sis Yasmin~

~*Never Despair Of The Mercy Of Allah*~

~Say, 'Indeed, my Prayer, my Rites of Sacrifice, my Living and my Dying are for ALLAH, Lord of the Worlds'~

{'Quran'~Surat Al-'An'am -# 6-162.}

{'In Shaa Allah'~'Aameen'}



2017-11-26 Sun 23:27:28 ct


NewTrendMag.org