NewTrendMag.org News # 1701
[ Click on NEWS for back issues ][ OUR BOOKS ][ Contact ][ Previous Issue ]

11 Rajab, 1438 A.H.- April 9, 2017 Issue # 15, Newsletter # 1701

---


Hadith of the Week

Undue Respect for Leaders is rejected.


---


"I heard the Prophet, pbuh, saying: a person who likes that people should stand up out of respect for him should find his place in hell fire."

[Narrated by Muawiyyah ibn Abu Sufyan, r.a., when people stood up for him when he became Caliph. Hadith #17042 in Musnad of Ibn Hanbal.]

It's important to note that this hadith was narrated by the most powerful ruler of the world at that time: Muawiyya, r.a.


---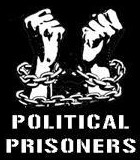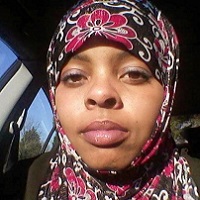 by:
Ayesha Jones
Jamaat al-Muslimeen - Virginia

We support the Human Rights of Imam Jamil al-Amin

Please write this brother, inshaallah. If you don't know about him please look up his case.

THIS IS A VERY IMPORTANT Imam...Learn about him..

He's been locked up for a very long time and he has cancer now from eating all these haram foods and it's so sad because they still believe he is guilty of killing a police officer and shooting another. It was another person that did these crimes and because he is a great imam and influenced a lot of Muslims, the feds felt he needed to be off the streets...astaghfirullah... this case is very important.... we need as a ummah to start speaking out for this brother...

Write:

Jamil Abdullah Al-Amin 99974555
USP Tucson
U.S. Penitentiary
P.O. Box 24550
Tucson, AZ, 85734

Support the:
Imam Jamil Action Network....
phone number for his prison is
1-520-663-5000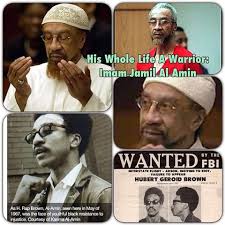 Political Prisoners :

AhmedAbdelSattar.org

FreeZiyadYaghi.info

FreeMasoudKhan.net


---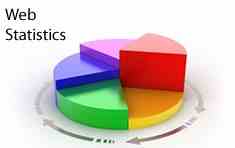 Impressive Improvement in the statistics from New Trend's web site: NewTrendMag.org

Only for the month of March 2017:

312104 hits
21542 visits

Thank you Br. Rich.


---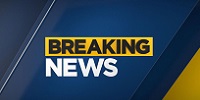 Jamaat al-Muslimeen Supports strike on Assad's air base but one shot will not do it

Alhamdulillah! For once Bashar Assad is getting some of his own medicine. Great work Mr. Trump! The devil in Damascus has massacred a quarter million civilians. Any blow against Assad should be welcomed. by Muslims.

Do it again Mr. Trump! The devil is not dead yet. Mass murderer Bashar Assad claims that all the people of Syria are terrorists. The big liar in Damascus thought he could once again get away with the murder of children.

Mr. Trump, do at least as much as Russia and Iran have done.

Just stop the air superiority of the tyrant and the mujahedeen will take care of the devil.

If this is only a symbolic strike, it wont do the job. Just think of the overwhelming odds the Muslims are facing from the united forces of Alawites, Iran, , Russians, Shias and hizb ush shaitan


---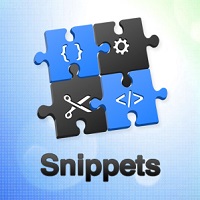 Pakistan: An attack on Pakistani troops in Lahore killed 4 soldiers, an airman and a civilian with them. A martyrdom operator sent by Pakistani Taliban is said to have been the cause. [April 5]

Afghanistan: An American soldier was killed in a clash with Islamic State fighters in Nangarhar province. [April 8]

Somalia: A bomb explosion in Mogadishu area is reported to have caused governmental casualties. [April 9]

Egypt: Bomb explosions hit a Coptic Church in Cairo causing heavy casualties. The Copts are close allies of General Sissi in his war against Muslim opposition. No one has yet accepted responsibility for the attack. General Sissi is carrying out a reign of terror in Egypt and using the Copts.. [April 9]


---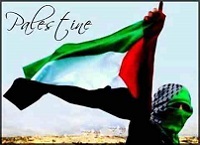 21-Year old Palestinian rammed Israeli soldiers with his car.

April 6.

One Israeli soldier from the Golani brigade was killed and several injured when a Palestinian used his car to ram a bunch of Israeli soldiers in the Jewish occupied town of Ofra. . The Israeli killed is the son of a prominent Rabbi.

The Palestinian, who was captured, has been identified as Ahmad Mousa Hamed, 21 years old from the village of Silwad.

[Praised by Hamas.]


---


Most Popular American in Occupied Palestine
Britney Spears

Last week, the superstar, 35, announced that she will be performing live for the first time ever in Israel at Tel Aviv's Hayarkon Park on July 3. According to the Times of Israel, the excitement for Spears' spectacle has caused the nation's Labor Party to push back its leadership vote, which was previously scheduled for the same day.


---



Giving Important Jamaat al-Muslimeen Document to 101 Muslims in Newark, Delaware

On April 7,

Jamaat al-Muslimeen gave a 6-page document to 101 Muslims at the Islamic Center of Newark in the state of Delaware which is 60 miles north east of Baltimore,

The document was well received although a fast moving freezing breeze was forcing people to get to their cars as quickly as possible.

These were the six pages:


Ferocious resistance by the Islamic State beats back the Shia armada in week 24 of the siege of Mosul.


Statistics of civilians killed by Russia and Iran in Syria. Shocking numbers are children and women.


Was Parachinar on Pakistan's Afghan border hit by terrorists trying to stop recruitment of Shias fighting in defense of Bashar Assad regime?


&
Khutba by Br. Kaukab Siddique on the rising tide of Islam. Only Islam can defeat America's drug culture.


Hadith on Islamic rules about Rulers.
---


Editorial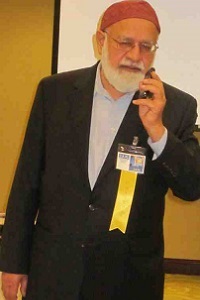 Reflections on the tragic Attacks on two Coptic Churches and the Bombing of Muslim civilians in Mosul, Raqqa and Aleppo. Peace is still Attainable. Sissi has betrayed Egypt.
by Kaukab Siddique

There can be no excuse for bombing churches in Egypt or mosques in Iraq. New Trend stands for an honorable peace and an end to occupation and war.

Our condolences go out to the families of the 44 people killed and more than 100 injured in the attacks on two Coptic churches.

Our condolences cannot go out to the civilians killed and mosques destroyed by the US bombing in Mosul [Iraq] because it is illegal to show any sympathy for victims of American bombing.

Egyptian Muslims are lining up to donate blood for those injured in the church attacks.

Can American Muslims donate blood for the victims of American bombing in Mosul or Raqqa or the mosque in Syria where Muslims were killed in a US air strike? The answer is obviously NO!

Can we send food, medicines, toys for the children of bombed populations supporting the Islamic State or al-Nusra? NO! You could be arrested.

The tragedy or idiocy of American policies is that after bombing Mosul [300 killed on March 17, up to 1000 feared dead by now], America invited General Sissi to the White House and acclaimed his rule in Egypt.. Everyone has seen the little devil, Sissi, sitting next to Trump with a smirk on his face.

Sissi has killed several thousand unarmed protestors against his regime. Sissi upended the process of rule of law in Egypt by carrying out a coup against the duly elected President of Egypt, Morsi. The elected leader of Egypt is in prison while the tyrant with blood on his hands was honored in the White House.

The Copts have always supported the tyrants ruling Egypt. They were the key supporters of the previous tyrant, Hosni Mubarak. Coptic churches proliferated across Cairo and other cities while mosques were raided and Muslims and their families were arrested tortured at length and sometimes executed.. That is the history of Egypt. The greatest scholar of Egypt, Syed Qutb, was executed by the tyrant Gamal Nasser.

In our own times, Dr. Omar Abdel Rahman, was kept in an American prison, to please the tyrant Hosni Mubarak, till the great scholar died a horrible death recently.

When this tyrant Sissi went on his murderous rampage against Egyptian Muslims, his key supporter, standing next to him in numerous photographs, was the Pope of the Coptic church.

Dictators like Sissi and Bashar Assad, the Shias of Baghdad and the Kabul regime use minorities like Christians, Yazeedis and Shias to bolster their ruling cliques. Over time these groups have become alienated from majority Muslim communities and continue to cooperate with oppressors.

Islamic fighting groups are being hit hard by dictators and kings. They do not have the media to reach out globally and explain their viewpoints or heavy weapons needed to fight back. Even Al-Jazeera English could not survive in America although it made many concessions to American viewpoints.

ISIS has AMAQ media but the US constantly tries to knock it off the air and to get its twitter accounts canceled.

Most fighting groups are influenced by the words of Shaykh Osama bin Laden who said that if you hurt our people, we will hurt yours.

My suggestion is that instead of constant retaliation, we should try communication, discussion and dialogue. Islam cannot be defeated, inshaAllah. This is not Germany or Japan. Islam is not territorial or racial. Only an estimated 5% or less of the global Muslim population is supporting the fighters. What should concern America is that the percentage is slowly but steadily going up, not down.

The future should be for mutual respect and acceptance of self-determination and not attempts at subjugation, deception and bombing. People of Mosul, Raqqa and Aleppo have not asked America or Russia to "liberate" them.
Neither churches nor mosques-homes should be bombed.


---


Invitation to Think
from Br. Robert Solano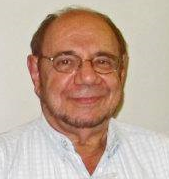 A Mexican American & a Somalian. [example] Islam spreads by Peaceful Means.
Latina Converts to Islam are Happy

I came across some very interesting information this week. It involved a Mexican American and his wife originally from Somalia. They met at work. As the days went by they liked each other's personality and like many decided that they wanted to enter into a marriage.

Now a Muslim woman shouldn't marry an unbeliever; that was a problem. Both of them were highly assimilated into American general culture and found many things in common. However, she presented the problem to him that she could not marry him. Some months passed.

He got arrested for an insignificant thing and found himself in a county jail surrounded by all types of people. But Allah had decided that he should be a Muslim; he started to attend Islamic classes and took his Shahada. Shortly thereafter he looked for his Somalian friend and told her that he was a true Muslim. They got married and now have a nine month old son. Yes, she had no need to sacrifice her beliefs, and circumstances allowed another unbeliever to revert to Islam.

We find many religious stories among Latino Muslims that would surprise you. All related how they were able to "discover" Islam and revert to it. The history of Islam is generally presented as one that converts by the sword and force. Yet we find that the largest Muslim country is Indonesia where you find that no Muslim armies ever invaded nor was the population forced by the sword to revert. This involves over 300 million Muslims.

Many in Europe and the USA are spreading fear that Muslims want to force Sharia Law down their throats or that the religion of Islam is not compatible with Constitutional democracies where the State has no official religion. This is pure anti-Islam propaganda.

As it stands now over 60% of the Latino converts to Islam are female. For some reason latino woman find Islam to be compatible with their idea of what a woman should voluntarily search for in her life. Many Latinos after studying history are not only surprised that their ancestors were forced to leave Islam in Spain but that they also they were forced to leave Spain for the New World.

Every ship from Spain to the new world had a trinitarian religious leader in it besides armed guards. Islamic culture was under constant attack. Cruelty to animals was brought back into the culture by the practice of bull fighting or cock fighting and even dog fighting. The use of pork was put in almost every aspect and made the national dish. Discipline and show of respect, for instance, in the form of waiting in line was discouraged. In places like Cuba the practice was absent until Fidel Castro took over the government in the 20th century. Yet not all could be erased implanted by the Trinitarians.

In Spanish you say "Hola" while in English you say "Hello". This goes back to the English speaking crusaders that were in Jerusalem and whenever a Muslim would say "assalamus alaikum" it was returned with "hell with you" which later became "Hello". While in Spain the reply was "Blessed by Allah" or "hola."

- Br. Robert Solano lives in Texas and is a member of the Jamaat al-Muslimeen leadership team. He's conducted da'wa over the past several decades to the Hispanic community and given the Spanish translation of the Qur'an to more than 500 people.


---


A Message from Br.Kris who passed.

Young people and parents should make this a Must Read.


---


with thanks to Sis. Kristi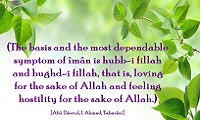 ---


PAKISTAN





Extra Judicial Killings by Police are widespread.

In its April 8 issue, the Daily Dawn documented an extensive pattern of police killings in Punjab province of hard core opponents of the Shia sect.

Opponents of the Shia sect are arrested and then executed. The killings are presented as the result of "encounters" with the police.

[People known as opponents of the army are "dsappeared." These number in the hundreds.]


---


General Musharraf is a Criminal owing to his attack on the Red Mosque.

Comment by Shaikh Mohommad: Slow and steady wins the race. I salute the judiciary of Pakistan being consistent in pursuing the cases against Musharraf. This will be a warning to others who may want to tread the path of the General and commit havoc against innocent Pakistanis. Pakistan Zindabad

IHC dismisses Musharraf's application
Published: April 7, 2017

ISLAMABAD: The Islamabad High Court dismissed on Thursday an application of former president General (retd) Pervez Musharraf seeking to quash proceedings against him in the Lal Masjid cleric murder case.

Justice Aamer Farooq dismissed the petition seeking cancellation of the case and nullification of the issuance of perpetual warrants against Musharraf in the Lal Masjid case.

No decision made on participation: Lal Masjid

The single bench comprising Justice Farooq had enquired the counsel for Musharraf, Akhtar Shah, to argue on how he could represent Musharraf, especially, after he was declared a proclaimed offender by a trial court.

In the Lal Masjid operation case, Shah argued before that the cleric, Abdul Rashid Ghazi, was killed during a military operation on Lal Masjid in 2007, when fundamental rights were not operational.

He said that the armed forces were called in under Article 245 of the Constitution and such matters could not be heard in courts.

Plea to reinvestigate Lal Masjid cleric dismissed

He had added that the armed forces in aid of civil power had carried out the operation in accordance with law after giving due warnings and in the larger interest or prevent deterioration of public law and order.

He had requested the court to quash the proceedings against Musharraf in the cleric murder case.

Justice Farooq, however, directed the counsel to satisfy the court on how he could be given right of audience while pleading the case of a fugitive of law. On Thursday, the court dismissed the petition.


---


War News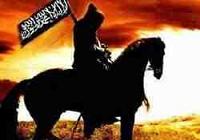 Syria

Assad Regime and Russia Continue Bombing Civilians after US Tomahawk Barrage on Air Strip.

On April 4, the Syrian regime carried out a chemical attack on the village of Khan Sheikhoun killing 87 civilians including 31 children and 20 women.

To cover up the chemical attack, the regime bombed the village and then attacked the hospital where the survivors were being treated.

On April 7, 3 AM, the US launched 59 tomahawk missiles at the airbase from which the chemical attack had been launched [in Homs province]. The missiles destroyed 20 of Assad's jets along with their fuel supplies and resources. However, only 7 regime airmen and the regime general in charge of the air base were killed.

on April 8, the regime started using the air strip again to continue bombing villages which support the FSA.

Also on April 8, Russian jets bombed southern areas of Idlib province which is controlled by FSA, al-Nusra and other groups. 18 civilians were killed by the Russians including 5 children and 2 women .

Also on April 8, the US "coalition" bombed the ISIS capital al-Raqqa killing 21 civilians including a women and 6 children.

The woman and her children, terrified by the bombing were trying to leave the city in a boat when the US bombed their boat.

Also the US bombed the IS village of Hneida killing 14 civilians.

The Assad regime launched missiles on the FSA held city of Daraa. Losses are not available.

April 9: Kurdish-US forces trying o advance on Raqqa took the village of Obada but are facing an IS counterattack.

On April 9, IS attacked armed infiltrators at Tant on the Syrian-Iraq border. Five of the infiltrators were captured; they were loaded with weaponry from Jordan. They were executed by IS..

Fighting around Damascus and north of Hama continued with Islamic fighters making minor advances.

Regime forces trying to advance towards al-Raqqa suffered 6 troops and 14 militia killed. IS suffered 11 killed.



---


Iraq

Mosul: Week 25. Trump week 11

IS advancing from Mosul. Fighting spreads south and west of Mosul. Kurds Defeated? Tikrit Attacked.

In spite of heavy bombing by western air forces and Shia artillery, the huge armada surrounding Mosul is stalled. Instead mujahedeen forces are taking the initiative and fighting has erupted in villages south and west of Mosul which the regime had captured. The Kurdish armada is licking its wounds in Erbil and is unable to advance at all. .

On April 5, IS mujahedeen carried out a surprise attack way down south in the city of Tikrit, the home town of President Saddam Hussain. The fighters killed 31 of the regime forces including 14 officers and then left without loss in the darkness.

On April 6, during air attacks on Mosul, IS shot down a regime helicopter ,killing both air men in it.

The regime in Baghdad and the Kurds are publishing weird propaganda stories none of which can be substantiated,


---


GUIDANCE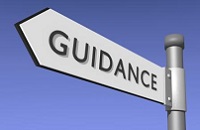 Shamim Siddiqi, who led the Da'wah movement for Islam in America, is undergoing serious health problems. He is 89.
He spent his entire life in the serrvice of Islam. Here we provide his message. His books were given to the central committee [shoora] of Jamaat al-Muslimeen two years back. The letter S stands for peace be on him in Arabic.

IN THE NAME OF ALLAH, THE BENEFICENT, THE MERCIFUL.

THE MISSION OF PROPHET MUHAMMAD (S) - HOW HE ACCOMPLISHED IT?
[Shamim A Siddiqi, New York]

INTRODUCTION: It was a human tragedy that by the middle of sixth century AC [After Christ], previous religions had lost the Divine Guidance. Both Torah and Engel were nowhere traceable in their original from and shape. There was no peace, no human rights, especially for the womenfolk, anywhere in the world, including India.

Both Jews and Christians were in waiting for the Guidance and the Messiah. Dr. Ta'ha Yasin of Egypt in his famous book "Ala Hamish Seerah" has vividly described the episode of these two Abrahamic religions in detail. They built monasteries along the Northern belt of the Arabian Peninsula to get the first hand information about the appearance of the promised Prophet of Allah. But it is equally a great tragedy of human history that when Prophet Muhammad (S) appeared on the horizon in the later part of sixth century AC, Jews refused to accept him as the promised Messiah and the Christians were equally not eager to accept him as the Prophet of Allah. History turned a new chapter. It became the destiny of the Arabs to champion the cause of Islam, peace and human uplift thenceforth under the teachings of the Qur'an and the guidance of Prophet Muhammad (S).

THE MISSION OF RASULULLAH (S): When humanity was grovelling in darkness, Muhammad Ibne Abdullah was born in 570 AC. He was appointed as the Prophet of Allah in 610 AC. Through the very second Wahi of Surah Al-Muddathir Allah ordained him, "Arise and warn and glorify thy Lord"; his mission was determined as to establish the authority of Allah on this earth. Subsequently, his mission was made categorically clear in Surah Al-Saf Verse 9, Surah Al-Fathe Verse 28 and Surah Al-Tawba Verse 33 to get the Deen of Allah dominant over the other systems of life.

HOW HE (S) FULFILLED HIS MISSION? The following features of his (S) lifelong efforts will help in understanding the way he proceeded to attain his mission.


To get his (S) mission fulfilled, Rasulullah (S) needed two things. 1. The Guidance that came from Allah (SWT) in the shape of the Qur'an. 2. A team of dedicated and committed workers [out of reverence, we call them Sahabah] that Rasulullah (S) gradually had to build himself through his Dawah efforts in ones and twos.


Those who responded to his call of Dawah Ilallah, he (S) educated them, trimmed their character and transformed them into trustworthy characters on the basis of Iman in Allah and His Prophet (S), accountability in Akhirah, the concept of Amanah, love for Jannah and fear of Hellfire. Struggling hard for 13 years in Makkah, he built a team of 124 workers [Sahabah] in Makkah and through the magnificent Dawah efforts of Musaa'b b Umair ®, he (S) got 63 from the tribe of Aus and 173 from Khazraj [Ibne Hisham Vol. I]. This was the total strength that he (S) put up in the Battle of Badr and prayed to Allah that if Your promised help does not come now, You will not be worshipped, "La Tabud".


Rasulullah (S) challenged the authority of idolaters and condemned their idols right from the outset. The Batil was not prepared at all to accept this condemnation and hence trial and tribulations grew side by side with the process of Dawah Ilallah. It helped in building the trustworthy character in the leadership of the Islamic Jamaah and in its workers.


The society of Makkah was infested with all kinds of human problems: no peace anywhere except in and around the Haram, lopsided economy mixed with poverty all around, no human rights, no rule of law, only seventeen persons were literate, no sense of justice except tribal rituals and hegemonies. Rasulullah (S), thought contemplating about these issues in the cave of Hera as how to get out of this mess, He (S) undertook none of these precarious problems of the Makkan society when he (S) was assigned the responsibility of Prophethood.

He (S) concentrated wholly and solely to correct the man, the individual men and women, who constitute the society. If the man is reformed and a team of such rejuvenated brothers and sisters is available, the fate of the society could be revived easily as Rasulullah (S) did in his lifetime. If you permit me to say, they were the "willing horses" to establish the Deen of Allah on self, on their families and the society at large, sacrificing everything for its sake.


When such a team was available, Hijrah took place. Hijrah was nothing but the process of consolidation of the scattered numerical strength of Muslims at Madinah. It was so important at that time that Hijrah became the criterion of Iman and Kufr. Many Verses of Surah Al-Anfal, Al-Nisa and many Ahadith confirm it.


The idolaters could not tolerate this situation of concentration of Haqq at Madinah. It was now the HQ of the Islamic Movement. The idolaters of Makkah attacked Madinah time and again. Battles of Badr, Uhud and Trenches took place during the first five years of Hijrah. But the Movement went on accumulating strength, the team went on growing till Makkah was conquered in the eight year of Hijrah and the Deen of Allah was dominant in the Arabian Peninsula within the next two years.


This was the process of Rasulullah (S) to get the Deen of Allah established. I have described it in the briefest possible way. It pinpoints his priorities and the strategy to accomplish the mission assigned to him. The same was mentioned by Imam Malik ® in his adage: " The fate of the later part of this Ummah cannot be revived save and except through what helped in building and shaping it at its very outset". It refers nothing but to the lifelong efforts of Rasulullah (S) to accomplish his mission to get the Deen of Allah established in the body politic of the day.


If today we are desirous to struggle for the Deen of Allah and revive the fate of Muslim Ummah, anywhere in the world, we have no choice but to follow the same process in its minutest details. Means can be changed but not the process and the priorities, from beginning to the end. Allah's Prophet (S) has already earmarked both the priorities and the process of Iqamatuddeen. There is no room for deviation. The Islamic Movements that try to reach the end through cut short methods could not succeed and they will never be as without building the requisite team and creating an urge in the masses for the Deen of Allah, history of the first century of Hijrah cannot repeat itself. This should be the most eloquent strategy of the Islamic Movements of the world.


CONCLUSION: Human society at the threshold of the twenty first century has no ideology to seek redress from its accumulated turmoil. It has become unbalanced and is fast reaching to the other end of the pendulum. Islam that could serve the humanity in an accomplished way and keep its growth in moderation is nowhere traceable as a political identity in the form of a model modern society in any part of the world. All the three Abrahamic faiths have neglected their creed one way or the other. Jews and Christians have nothing to offer as they were in the sixth century AC. The Muslims do possess the ideology for the suffering humanity to attain solace but it is lying buried in the Qur'an and the Sunnah of Prophet Muhammad (S). Muslims could not transform it into a modern social and political reality.

It is now the responsibility of the Muslim leadership, the Islamic Movements of the world and the Muslim masses to build an Islamic society, an Islamic state and an Islamic social order based on justice and fair play on the lines demonstrated by Rasulullah (S) in his lifetime and briefly depicted as above. The life-pattern of Rasulullah (S) is to be followed meticulously, leaving the devastating socio-economic problems of the Ummah in the background and carrying out the struggle for Iqamatuddeen in the forefront with extraordinary resources that this Ummah could muster. Struggling this way for a decade or so will revive the fate of the Ummah and along with it the fate of the suffering humanity in its wake.

May Allah give Tawfeeq to Muslim leadership and give the requisite courage to the Islamic Movements of the world and its stalwarts to work intelligently and diligently to accomplish the mission or Rasulullah (S) for the sake of Muslim masses, the oppressed and the deprived humanity at large!



2017-04-09 Sun 21:30:31 ct


NewTrendMag.org