NewTrendMag.org News # 1698
[ Click on NEWS for back issues ][ OUR BOOKS ][ Contact ][ Previous Issue ]

20 Jamada al-thani, 1438 A.H.- March 19, 2017 Issue # 12, Newsletter #1698

---


asalamu alaikum

Dear readers
Owing to a death in Br. Kaukab's and Sis. Kristi's family, we could not complete this issue of New Trend.

We thank all those well wishers who have sent us condolences and prayers.

We still have some very important items in this issue..

May Allah forgive our sins and shortcomings.


---


War News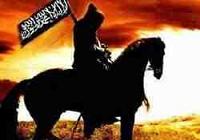 Syria

US Air Strike on Mosque: 49 Killed. More than 100 wounded. [Western Aleppo]
Islamic Forces Entering Damascus from Jobar. Advance on al-Raqqa Stalled. . Clashes in Daraa province.

ABC News March 17.

U.S. warplanes struck a mosque compound in northwestern Syria Thursday [3.16], killing dozens of people, observer groups and eyewitnesses said today.

U.S. military officials confirmed the airstrike but said the target was a large gathering of al-Qaeda militants meeting in a building that they said was across the street from the mosque.

At least 49 people were killed and more than 100 injured in the attack in the rebel-held village of al-Jina in Aleppo's countryside, according to the U.K.-based Syrian Observatory for Human Rights.

The targeted building was a center for Islam lectures that belongs to the mosque and is part of the same compound, the Syrian Observatory for Human Rights and eyewitnesses said. "If fighters were among those killed, they were attending a religious lecture, not fighting or preparing to fight," Rami Abdulrahman, director of the Syrian Observatory for Human Rights, told ABC News.

March 18-19

Islamic forces led by Mujahideen of al-Nusra and other groups clashed heavily with Hizbullah and Shi'ite Alawaite forces as they tried to enter Damascus from the eastern suburb of Jobar. The Islamic advance is facing severe bombing and shelling by Iran, Hizbullah and Russia. Missile attacks have stopped the Islamic advance but shells falling in the middle of Damascus have paralyzed movement in the center of the tyrant's stronghold.

March 17-18.

Al-Raqqa is being bombed daily by America and its western coalition but for the time being IS mujahideen have stopped the three pronged assault by Assad-Iran-Russia, Turkey and the Kurds under US air cover.
Heavy clashes between IS and Damascus regime around Palmyra.


---


Iraq

Mosul. Week 22. Trump week 8

Heavy Fighting as Shi'ite Armada tries to Enter West Mosul but Fails.
Regime Convoy Smashed by Bulldozer .
Human Rights Watch Notes Massacre of Civilians by US & Shias.
US Bombing has killed 375 Civilians in March alone., US Observer Group Says.

March 15-19

Once again US-backed Shia armada entered several districts of West Mosul but was beaten back by IS mujahideen in dsys of street-to-street and house-to-house fighting.
Thousands of people are streaming out of Mosul terrified by American and "coalition" air strikes. There are now more than 50,000 such refugees.

Shi'ites are torturing civilians suspected of Islamic State sympathies.

Unable to capture West Mosul, the Baghdad regime is raidng empty villages south west of Mosul and proclaimimg victory.

Most interesting is al-Jazeera's story that the Islamic State commander for Mosul has been killed and them 5 paragraphs down says: The battle front positions have not changed in these 5 days.

[Daily Mail, March 19] ...devastating pictures show the aftermath of a suicide bulldozer packed with explosives that ripped apart an Iraqi forces advance in the fight for Mosul....

The bulldozer smashed through vehicles and barricades near the Mosul museum before detonating a blast that destroyed vehicles including an Iraqi US-made Abrahams tank.

[Regime's watered down version} A spokesman for the rapid reaction forces said: 'A bulldozer packed with a large amount of explosives managed to reach our troops near the museum using the Old City side roads, we lost an Abrahams tank, three Humvees and four soldiers.'

Human Rights Watch

US air strikes and Shia regime bombing Massacring Civilians.

Human Rights Watch has said the fight to recapture the western half of Mosul has been "dirtier and deadlier to civilians" than the battle to retake the east, which was completed in January.

The New York-based watchdog said Iraqi Interior Ministry units had recently used nonprecision rockets in west Mosul.

"Their indiscriminate nature makes their use in populated civilian areas a serious violation of the laws of war," it said in a statement.

Separately, the United Nations says it has received many reports of civilian deaths in air strikes.


---


News Within the U.S.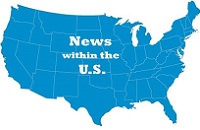 Two items from NCPCF

Collingswood, New Jersey

Community Action/Building Our Coalition

'Meet a Muslim' campaign takes to streets of N.J.

Community Action/Building Our Coalition

nj.com (3/13): 'Meet a Muslim' campaign takes to streets of N.J.
On a day when the temperature barely reached freezing, Maarij Ahmed said his heart was warmed by the reaction he was getting standing on a corner in Collingswood with a sign that read: "Meet a Muslim. Ask any question." Ahmed, 24, a graduate student at Rowan University in Glassboro, said people had uniformly been positive during the nearly four hours Saturday in which he stood on the corner.

Buffalo, New York

NBC News (3/13): American Citizens: U.S. Border Agents Can Search Your Cellphone [Article & Video: 3 min. 54 sec.]

When Buffalo, New York couple Akram Shibly and Kelly McCormick returned to the U.S. from a trip to Toronto on Jan. 1, 2017, U.S. Customs & Border Protection officers held them for two hours, took their cellphones and demanded their passwords. Shibly and McCormick's experience is not unique. In 25 cases examined by NBC News, American citizens said that CBP officers at airports and border crossings demanded that they hand over their phones and their passwords, or unlock them. What most of them have in common — 23 of the 25 — is that they are Muslim, like Shibly, whose parents are from Syria.

National Coalition to Protect Civil Freedoms
P.O. Box 66301
Washington, D.C. 20035


---


VIEWPOINT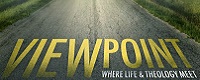 Staten Island, New York

First Person Account. How an Egyptian American Muslim faced Bigotry Directed at him under Facade of Law.

March 8.
So, this morning, around 7:50 am, while walking toward the entrance of the waiting hall, inside the Staten Island Ferry Terminal in St. George, trying to take the 8:00 am ferry boat to Manhattan, while the terminal was busy with rush hour passengers from all walks of life, many of whom were carrying all sorts and sizes of purses and backpacks, an NYPD officer (male. I have his picture) took a step and extended his arm obstructing me from moving and told me to get to a nearby table manned by other NYPD officers so they can search my backpack.

The manner in which this was done made me feel I was being singled out because of how I looked, my perceived religious affiliation, ethnic, and national origin backgrounds. The officers said it was random. I have no doubt that many are in fact stopped randomly, but the manner this was done in my particular case made it feel different. The location was very busy with people in the rush hour trying to use the ferry to get to Manhattan, and there were no less than 5 people, immediately in front of me, carrying all sorts and sizes of purses and backpacks. The officer apparently had his eyes on me from a distance and let these individuals go, then took a couple of steps in between moving people (very busy rush hour foot traffic), extended his arm to stop me from moving, and told me to go to the table.

While I don't know what was going on inside the mind of the officer who stopped me and if my feelings were correct, I am more concerned about my and the people's rights that I consider this policy of randomly searching people to be in violation of.

The 4th amendment is clear on prohibiting searches or seizures unless based on a probable cause of suspicion of criminal activity, among other conditions. This "random" check goes against the text and the spirit of the supreme law of the land. Also, while the officers gave me the option to leave the terminal and take other means of transportation to Manhattan, it is an infringement of my right to travel freely without molestation and due process of the law.

When the officer stopped me and told me to go to the table, I said: "no thank you". He replied that he's not asking me, but telling me, and I replied again "no, thank you". For the next few minutes, I kept refusing to grant consent for the search and kept reminding the officers that they swore an oath to uphold the constitution of the United States, and the content of the 4th amendment. There were also more than one NYC DOT employees who were part of this situation. The officers and the DOT personnel kept telling me that these are the rules and I either submit to a search or leave the terminal (not take the ferry to Manhattan). I requested to speak with a supervisor, which one of the officers (female) said she was the supervisor. I then requested to speak with someone above that supervisor, but she declined. I then requested her to call/radio the captain (of the 120 precinct, which is right across the street from the terminal).

After a few minutes of this back and forth and people started gathering and interfering, the female officer put me under arrest, which I complied with without resisting. They took me to the area of the booking room on the side, searched me, frisked me up and down, searched my backpack, and after about 45 minutes they gave me 2 summonses, for trespassing and disorderly conduct, and released me. I lived in 3 countries, been to 4 continents and never in my 45 years been arrested. I didn't plan this in advance, it just happened.

While under arrest, after being searched and frisked, I engaged in a dialogue with the officers telling them this is not personal and encouraged them to look deeper into the constitution and bill of rights vis a vis the practice that caused this situation. I told them that I believe it's the policy they are enacting and the training they are receiving that is the main problem. I explained to them that the ferry terminal is a government (public) travel facility, not a privately owned building where the owner has the right to discriminate against who s/he allows in. We engaged in a deeper discussion about this and related issues, and at the end, I hugged the few officers who were there and told them again that it is not personal.

This is not about the officers per se, but I do strongly fault the policy and training. The officers are enacting a policy that they had no say in, and they acted based on training they had no say in designing. That doesn't absolve them from their responsibility toward upholding the constitution, but again, it's more about policy and training.

Randomly choosing people or racial, ethnic, or religious profiling goes against the text and spirit of the supreme law of the land. It's ineffective and discriminatory in nature, and open the door for even more abuses. No state or local law, and no public facility rule can go against the constitution. I am aware that neither I nor the officers have a decision-making ability to stop this abuse and that if a litigation ensued it might end up in the Supreme Court, but I just had to take a stand.

A friend told me: "I'm more encouraged by folks standing up and refusing to be abused. We will have exactly the level of oppression that is tolerated", which reminded me of Frederick Douglas' quote from 1857: "Power concedes nothing without a demand. It never did and it never will. Find out just what any people will quietly submit to and you have found the exact measure of injustice and wrong which will be imposed upon them, and these will continue till they are resisted with either words or blows, or with both."

I am no hero, but I took a step and stood up. The more people stand up to these abuses, the better our chances in pushing them back. Benjamin Franklin said: "Those who give up essential liberty for little temporary safety deserve neither."

Links to my subsequent posts about this incident:

An example of how anti-Muslim bigots covered the story:
FaceBook.com/MeligyXXI/posts/10155110130803221

My video at the Ferry Terminal explaining what happened:
FaceBook.com/MeligyXXI/videos/10155122682893221

Political Prisoners :

AhmedAbdelSattar.org

FreeZiyadYaghi.info

FreeMasoudKhan.net



2017-03-19 Sun 20:22:46 ct


NewTrendMag.org