NewTrendMag.org News # 1693
[ Click on NEWS for back issues ][ OUR BOOKS ][ Contact ][ Previous Issue ]

14 Jamada al-Awwal, 1438 A.H.- February 12, 2017 Issue # 7, Newsletter #1693

---


Hadith of the Week

Prophet Muhammad's,pbuh, Concerns even as he was Dying.

"Um Salama,r.a., the wife of the Prophet, pbuh, narrates, even as he lay daying and his voice was getting weaker and his breath was faltering, he Said: Take care of your prayers, your prayers, and do good to the captives in your hands.

[Hadith # 1675 in the Sunan of ibn Maja and hadith # 27016 in Musnad of Ahmad ibn Hanbal.]

Comment by Kaukab Siddique: The final concerns of the Prophet Muhammad, pbuh, help us to remember that our connection to Allah through prayers is most important and then comes our effort to help captives. The term for captives in the Qur'an is very comprehensive "ma malakut imanukum" [those whom your right hands possess]. These can be prisoners of war but also in a wider sense, people who are helpless owing to economic and social and political reasons. Some Muslim scholars try to translate the term as "slaves" for which there is no place in Islam. See Sura 90:13: "FREE THE SLAVE.". The Qur'an also teaches that prisoners of war should be released as soon as possible, either through ransom and exchange or through sheer goodwill. Thus many captives became Islamic leaders as can be seen in the history of Memelukes in Egypt. The narrator of this hadith was a captive woman whom Umm Salama, r.a., had freed.


---



February 5 Issue


New Trend's February 5 issue reached 9659 people and received 2200 likes on facebook.


---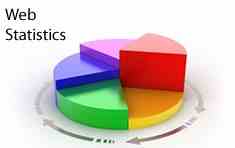 Surge on New Trend's Web Site.

In January newtrendmag.org received 332358 hits
with 552 visits a day.
Thank you Br. Rich. Keep up the good work!

Feel free to send videos & Power Point Presentations !

Political Prisoners :

AhmedAbdelSattar.org

FreeZiyadYaghi.info

FreeMasoudKhan.net


---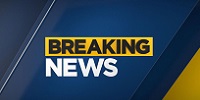 Iraq: Shia vs Shia.

On February 11, the supporters of Moqtada al-Sadr launched a massive demonstration in Baghdad which tried to enter the Green Zone where the international embassies are located.

Police teargassed the demonstrators and finally opened fire. The governor says 4 demonstratotrs were killed and 320 injured, including 79 with live bullets. One policeman was killed by the protestors and 7 injured. Moqtada al-Sadr opposes the pro-Iran clique of Nuri al-Maliki as well as American intervention.


---


War News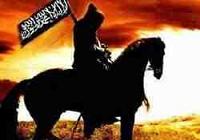 Iraq

Mosul: Week 17
Trump week 3.

Islamic State re-Taking Large Areas of Iraq. Shi'ite-Kurdish Armada Stuck outside Mosul. Fighting Near Iran border.

A US air strike reportedly killed a French Muslim fighting for IS in Mosul. [February 10.]

Other than that there have been no claims of success by the US-backed Shia-Kurdish armada of 100,000 which has surrounded Mosul.

IS is hitting the Baghdad troops around Mosul with tiny drones carrying small bombs. 14 Baghdad troops were killed and 25 wounded, 14 vehicles were damaged and 2 destroyed. IS has issued pictures. Baghdad has also issued picture of a little drone it shot down.

Meanwhile, research groups on terrorism report that 5000 IS mujahedeen have entered Iraq in various areas [coming in from Syria] . It appears that IS has also reinforced Mosul and the Pentagon is reporting a much larger IS force in Mosul.

The shia militia forces known for their fanaticism are stalemated at Tal Afar, way south of Mosul.

According to latest reports, IS is in control of 6 towns further south of Tal Afar. IS has issued pictures of Shia fighters killed and beheaded at Tal Afar.

At Tel Abta, 50 miles south of Mosul. IS fighters destroyed a Baghdad military unit. Pictures of dead bodies issued by IS.

In a more dangerous development, IS is fighting the US-backed Shia regime forces in Diyala province on the Iranian border. Among the cities which are now in danger of being taken pver by the Islamic State, according to terrorism researchers, are Ba'qubah, Al-Muqdadiyyah, Hibhib, Al-Khalis, Al-Wajihiyyah, Dilli 'Abbas, Al-Sa'adiyyah, Jalawla', Khanaqin, Ashraf City, [and] Buhriz."

Heavy fighting is reported in the Hamlin mountains of Diyala province, regime admits.


---


Syria

Fighting Across Syria in Stalemate: United Front of Fighting Groups Emerges. El Bab Resisting Turkey.

Lattakia, Raqqa, Homs, Hama, Damascus hit by Russia-Assad. 110 Muslim women freed in Exchange.

February 6 to 12. Russian, Alawite, Turkish, US air strikes continued daily but Muslims did not retreat.

The heaviest bombing was by the Turkish air force on El Bab, the IS stronghold north east of Aleppo. This is indiscriminate bombing and killed 44 civilians on February 12 raising the total in two months tp 370 civilians killed. However Turkish and mercenary militias under Turkey could not enter El Bab.

Hizbullah with Russian tanks and Shia militias approached El Bab and are getting ready to enter El Bab.

Clashes between IS and the Damascus regime forces are ongoing in Homs province as the regime tries to prevent IS advances. IS control of Deir Ez Zor is consolidated and regime enclave there is surrounded.

The city of Raqqa and surrounding areas under IS control were bombed by the American coalition. Looks like they missed their targets.

Heavy shelling and rocket fire/missiles broke out in Lattakia province, the Alawite heartland with mutual losses.

A horrifying aspect of the war in Syria is that the Assad regime has been arresting Muslim women to terrorize their families. It appears that the only way to get them back was to kidnap Sh'ite-Alawite women. So on February 7, the Syrian Observatory reported that 110 Muslim were released in an area west of Hama in exchange for a number of Shi'ite-Alawite women.

[Al jazeera below this]
The Syrian jihadist group Jabhat Fateh al-Sham (JFS), known as al-Nusra Front until it broke off formal ties with al-Qaeda last July, has merged with four smaller Syrian factions and rebranded itself as "Tahrir al-Sham".
The new group's leader has been named as Hashim al-Sheikh, who previously served as the head of the powerful Islamist rebel group, Ahrar al-Sham.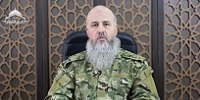 Ahrar al-Sham itself has refused to join the new body and has been at loggerheads with JFS in northern Syria.

On 9 February, al-Shaikh delivered the group's first leadership message in which he insisted the new entity was independent and not an extension of former organisations and factions.

By reinventing itself again, JFS appears to be trying to distance itself from its al-Qaeda past and embed itself more deeply within the Syrian insurgency.

No mention has been made of JFS leader Abu Mohammed al-Julani in any of the new group's communications. But he is widely believed to be serving as its military commander.
'Full merger'

JFS announced the creation of "Hay'at Tahrir al-Sham" (which translates in English as Liberation of Levant Organisation) in a statement that was released on 28 January via its channel on the messaging app Telegram.

The statement indicated that the groups which had agreed to join would dissolve themselves and "merge fully" into the new entity.

This was further reiterated in al-Shaikh's recent message which described the new body as a "melting pot for all factions".

In addition to JFS, Tahrir al-Sham founding groups included: Nur al-Din Zinki Movement (one of the most important opposition factions in Aleppo); jihadist Ansar al-Din Front; the Homs-based Jaysh al-Sunnah; and Liwa al-Haqq (operates in Idlib, Aleppo and Hamah).

The new entity also received the endorsement of six prominent Syria-based jihadist clerics, including the charismatic Saudi-born Abdullah al-Muhaisini. The clerics signed a separate statement announcing their intention to join Tahrir al-Sham.

Since the creation of the new entity, JFS has issued no new propaganda under the JFS brand, suggesting that it has been dissolved.

Hashim al-Shaikh (Abu-Jabir)

The head of the new group, Abu-Jabir, had been appointed as Ahrar al-Sham leader after the group's entire leadership was wiped out in a bomb blast in September 2014. He held the leadership seat until September 2015.

According to mainstream accounts, Abu-Jabir was born in 1968 in Aleppo, Syria. He is said to have fought alongside al-Qaeda in Iraq under Abu Musab al-Zarqawi and helped Syrian jihadist fighters travel to Iraq. Reports indicate he was arrested later in Syria and was one of many Islamists released from prison in 2011.

Abu-Jabir's appointment as the leader of Tahrir al-Sham marks the culmination of tensions between moderate and hardline elements within Ahrar al-Sham, which escalated in recent months over disagreements on the notion of a merger with JFS.

As attempts for a merger including both JFS and Ahrar al-Sham failed, hardliners within Ahrar al-Sham, including some prominent figures led by Abu-Jabir defected to Tahrir al-Sham.

This places the new entity in the position of a rival to Ahrar al-Sham, which in turn took a number of smaller factions under its wing.

In his message, Abu-Jabir reached out to other factions urging them to "forget the past" and join his group with the aim of continuing the fight until the goals of the uprising were realised and the Syrian government overthrown. But Abu-Jabir's dismissal of political negotiations as a means to achieve that goal might alienate some factions that have shown willingness to engage in talks.

Latest rebranding

The announcement of the new body is the second rebranding undergone by the group formerly known as al-Nusra Front in a relatively short period of time.

It follows its public severing of ties with al-Qaeda and rebranding as Jabhat Fateh al-Sham at the end of July 2016.

These moves represent attempts by the group to embed itself more deeply within the wider Syrian insurgency and distance itself from the al-Qaeda brand.

But if anything, the latest initiative is an indication that JFS's dream of winning over key Syrian factions appears to have failed, at least for the time being.


---


Afghanistan

Courtesy the Guardian

civilian deaths may have been caused by US airstrike

US airstrikes in Afghanistan's Helmand province may have been responsible for the deaths of at least 18 civilians, mostly women and children, according to the UN and local sources.

Airstrikes took place late on Thursday in Sangin district, which has been highly contested for most of the Afghan war.

It is the first claim of civilian casualties at the hands of US forces in Afghanistan since Donald Trump assumed the US presidency, and comes two weeks after a botched US raid in Yemen allegedly killed dozens of civilians.

The UN said on Sunday: "On 9 and 10 February, international military forces conducted airstrikes in Helmand's Sangin district reportedly targeting anti-government elements. [The UN's] initial enquiries suggest that the airstrikes killed at least 18 civilians, nearly all women and children."

Donald Trump's first 100 days as president - daily updates

Read more

Brig Gen Charles H Cleveland, a spokesman for the international coalition, confirmed that the US conducted approximately 30 airstrikes in Sangin last week.

"We are investigating the allegations and working diligently to determine whether civilians were killed or injured as a result of US airstrikes conducted in support and defence of Afghan forces in or around Sangin," he said.

The Afghan defence ministry declined to comment, but a government spokesman, Najeeb Danesh, said a delegation from the ministry was investigating.

Haji Ahmand, who lives in Sangin, was in Kandahar when a bomb hit his brother's house at about 2am. Waiting to visit his wounded relatives outside a hospital in Lashkar Gah, Helmand's capital, he said two boys and two women from his family were killed. The bodies were dug out from under the rubble by Afghan national army soldiers and brought to the hospital, Ahmand said.

"What the Americans are doing in Helmand is not right. They target the locals instead of [the] Taliban. The Taliban are far from my brother's house," Ahmand said. "We would prefer if the Americans would just leave us alone."

In 2016, the UN documented the highest number of civilian casualties of the 15-year Afghan war. According to a report, the number of civilians killed and injured in airstrikes was double that of the previous year, with foreign forces responsible for half. Nearly 1,000 children were killed in the Afghan conflict last year, a yearly rise of 24%.

In another attack in Helmand on Saturday, a car bomb targeting an Afghan army Humvee killed seven civilians, according to the UN, and injured at least seven more. Most of the injured were child street vendors.


---



Aid ship to help Rohingyas arrives in Myanmar, greeted by protest

People and Buddhist monks protest while Malaysian NGO's aid ship carrying food and emergency supplies for Rohingya Muslims arrives at the port in Yangon, Myanmar February 9, 2017. REUTERS/Soe Zeya Tun

By Simon Lewis and Aye Win Myint | YANGON

A small group of protesters greeted a ship from Malaysia when it docked in Myanmar on Thursday carrying aid bound for the troubled state of Rakhine, where many members of the stateless Rohingya Muslim minority live.

The ship docked on the outskirts of the commercial hub, Yangon, where it was due to unload 500 tonnes of food and emergency supplies, with the rest of its 2,200 ton cargo bound for southeast Bangladesh.

Almost 69,000 Rohingyas have fled from Myanmar to Bangladesh in the past four months from a security force crackdown.
The aid shipment from mostly Muslim Malaysia has stirred opposition in Buddhist-majority Myanmar, where many see the Rohingya as illegal immigrants from Bangladesh.

Malaysia has been an outspoken critic of Myanmar over the crisis in Rakhine state, which erupted after nine policemen were killed in attacks on border posts on Oct. 9 claimed by Rohingya militants.

U.N. officials working with refugees in Bangladesh have told Reuters the death toll in the Myanmar security sweep could be more than 1,000.

Refugees have given journalists, human rights groups and U.N. investigators detailed accounts of troops firing on civilians, burning villages, beatings, detention and rape.

The Myanmar government, led by Nobel Peace Prize winner Aung San Suu Kyi, has rejected the reports of abuse, saying many were fabricated. It insists the strife is an internal matter.

Underlining the controversy surrounding the aid for the Rohingya, several dozen Buddhist monks and nationalists demonstrated outside the port terminal on Thursday.

They held signs rejecting the use of the name Rohingya - the name most Muslims in northern Rakhine state use to describe themselves, which Myanmar rejects."We don't mind that they want to support people who are suffering," Buddhist monk U Thuseiktha told Reuters.

"But we don't want political exploitation of this issue by calling them Rohingya. The name Rohingya doesn't exist."
'CONFIDENCE'

Myanmar officials have also accused Malaysian Prime Minister Najib Razak of tapping into the Rohingya cause "to promote a certain political agenda".

The Muslim groups and aid organizations behind the aid shipment had hoped to deliver the supplies directly to Rohingyas in Rakhine State, but were instead forced to hand the aid over to the Myanmar government in Yangon.

Myanmar has also insisted that it be distributed equally between Buddhists and Muslims in Rakhine State.


---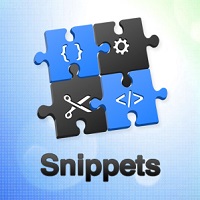 Egypt. Conflict in Sinai.

Israel permitted Egypt on February 5 to increase its forces beyond the 25,000 it already has in Sinai to crush the IS forces.

AFP reports, on February 11, IS affiliates executed 5 men working as informants for the Sissi regime's army.

On February 9, IS fired several rockets into Israeli occupied territory. The Israelis claim there were no losses.


---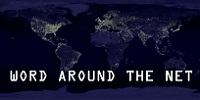 Work Around the Net

from Br.Kris

CNBC alleges Russia is considering extraditing Snowden back to US, to 'curry favor' with Trump
CNBC.com/2017/02/10/russia-eyes-sending-snowden-to-us-as-gift-to-trump-official-tells-nbc-news.html

Russia says the Snowden story is simply misinformation...
RBTH.com/news/2017/02/11/zakharova-relates-to-claims-about-snowden-with-pressure-of-trump_700211

Netanyahu to face third interview with police in investigation into his alleged illegal behavior.
Independent.co.uk/news/world/middle-east/benjamin-netanyahu-corruption-investigation-police-bribery-a7574391.html

In a laughable blunder, the US freezes a man's charity donation because his name is Mr. Islam....
Independent.co.uk/news/uk/home-news/mamunul-islam-charity-donations-frozen-us-treasury-restriction-list-a7574566.html

In a despicable move, Paris Police spray refugees with tear gas and steal their blankets in freezing conditions.
Independent.co.uk/news/world/europe/refugee-crisis-paris-migrants-france-police-sleeping-bags-blankets-violence-refugee-rights-data-a7575376.html


---


Latest Khutba





Prayer in the era of Trump
Latest Khutba
Importance of Du'a [supplication] and why du'a is often not Accepted by Allah.

On February 10 Br. Kaukab Siddique gave the juma khutba at Masjid Jamaat in Baltimore and led prayers. There was an overflow crowd and space had to be made at the back..

Here is an outline of the khutba for distribution on line:

Text

وَإِذَا سَأَلَكَ عِبَادِي عَنِّي فَإِنِّي قَرِيبٌ أُجِيبُ دَعْوَةَ الدَّاعِ إِذَا دَعَانِ فَلْيَسْžَجِيبُواɪ لِي وَلْيُؤْ¥ِنُواْ بِي لَعَلَّه¥مْ يَرْشُدُ¨نَ

"When My servants ask thee concerning Me, I am indeed close (to them): I listen to the prayer of every suppliant when he calls on Me: Let them also, with a will, Listen to My call, and believe in Me: That they may walk in the right way.." [The Qur'an 2:186]


Du'a [supplication] is an essential part of Islam. One du'a is part of the verses we recite in every formal salat [prayer] :

"Guide us to the right path." [1:5]


There are numerous du'as in the Qur'an which help us how to pray and what to pray for. Look for verses which begin with ALLAHHUMMA [O Allah] or those which begin with QUL [say]. Scholars have collected all the ALLAHHUMA verses in one book.


Zikr is also very important in the Qur'an. We need to know at least some of the Names of Allah and repeat them whenever we need His help. Memorize ayat al-kursi. [2:255]


There are many supplications in the hadith where the Prophet, pbuh, teaches us to remember Allah in all we do, be it starting a meal or starting a journey.


Most important is the fact that we can call on Allah any time we want DIRECTLY. There is no priesthood in Islam. We don't need to go to a mosque to make du'a.
Part 2:
For prayer [du'a] to be accepted by Allah, the requirement is given in part 2 of 2:186. We must listen to Allah. Find out what Allah wants of us and OBEY.


Allah is oft-returning in mercy and we can't know what will be accepted; however the best chances of acceptance are linked to our behavior. Hadith tells us:
Our food should be halal and tayyeb. [good for us].


Our clothes should be modest and clean.


Our earning should be honest and halal.


We should not have violated anyone's rights.


We should not do shirk by bowing down before or cooperating with oppressors, be they non-Muslims or claiming to be Muslims.


Paradise is only for those who have both FAITH and Good deeds [iman wa 'amal]. [2:25]


At a high level of jihad, the will of the believer becomes the Will of Allah. See the verses on the battle of Badr when the Prophet, pbuh, prayed and prayed and then symbolically threw dust in the direction of the kuffar.


If we pray the 5 prayers and make du'as every day, we will not suffer from depression, a problem which is widespread in America.


Suicide occurs when a person feels total lack of hope combined with inability to pray.


O Allah, give us success in this world and in the Hereafter. Give us spouses and children who will stand with us against the oppressors.

Ameen.


---


PAKISTAN





Dr. Israr Ahmad 1932-2010.
Distinguished Scholar who Spiritualized Pakistan.
In the Line of Iqbal and Maudoodi..

by Shahid Lone [With Thanks to Br. Zaheer Bawany.]

Dr. Israr Ahmad was born in Haryana (India) on 26th April 1932. He completed his high school from Haryana and matriculated with distinction from Punjab University. He witnessed creation of Pakistan and was associated with the movement in his school and college life. During his medical education from King Edward Medical College Lahore (1950-54), he became a student leader and was elected as head of the Islami Jami'at al-Tulaba', a student organization. Later he joined the Jama'at-i Islami but resigned in 1957 because of policy differences. In 1965, he did his MA in Islamic Studies from the Karachi University and topped the list of successful candidates. He remained closely associated with Moulana Mawdudi (d. 1979) and Amin Ahsan Islahi (d. 1997) - two great scholars of the last century. He also drew inspiration from the works of Shah Wali Ullah (d. 1762), Mahmud al-Hasan Deobandi (d. 1920), Hamid al-Din Farahi (d. 1930) and Abu al-Kalam Azad (d. 1958). From early high school days, he got exposed to revolutionary literature of Jammat e Islami and Moulana Mawdudi. The blend of Iqbal's intense poetry and brilliant essays of Mawdudi acted as a catalyst and penned down structural framework of Islam's politico-socio-economic system in his mind and he espoused the same, till he breathed his last.

Dr. Israr left Jamaat e Islami in 1957, rather was deliberately shown an exit door and he merited parting, as a better way forward. In 1957, when a meeting of "shoora" was held in Machigote, Pakistan, it was decided that one with differing views, cannot be a part of gathering committee (Arkaan e jamaat ijtema), cannot share his differences with any "rafeeq" and neither is entitled to write a word of difference. This kind of decree was unbearable to any sane person and he had left his flourishing medical profession and devoted it for the pious cause of Islam.

In 1971, he gave up his medical practice to devote himself full time to the Islamic revival. In 1972 he established or helped establish the Markazi Anjuman Khuddam-ul-Qurân in Lahore, Tanzeem-e-Islami was founded in 1975, and Tahreek-e-Khilafat Pakistan was launched in 1991. He expressed his contentment upon knowing that Iqbal also wished for an organization which would purely produce students whose roots are deep in Quran, fully equipped with western philosophy and contemporary subjects.
Dr. Israr Ahmad first appeared on Pakistan Television in 1978 in a program called Al-Kitab; this was followed by other programs, known as Alif Lam Meem, Rasool-e-Kamil, Umm-ul-Kitab and the most popular of all religious programs in the history of Pakistan Television, the Al-Huda, which made him a household name throughout Pakistan. His television lectures generally focused on the revitalization of the Islamic faith through studies of the Quran. Dr. Israr Ahmad also criticized modern democracy and the electoral system and argued that the head of an Islamic state can reject the majority decisions of an elected assembly. Although he did not like to receive it personally, Dr. Israr Ahmad was awarded Sitara-i-Imtiaz in 1981. He has to his credit over 60 Urdu books on topics related to Islam and Pakistan, 29 of which have been translated into English and other languages

"Islam is not a mere 'religion' of values, beliefs and dogmas but an all-encompassing worldview (weltanschauung), its 'Al-Deen', meant to supersede all other isms and schisms" was a profound statement, propagated and disseminated by Dr. Israr Ahmad, throughout his life. He stressed that the need is more evident and urgent than before for Muslims to revert back to Quran. He was a man with real substance, credible scholarship, master orator and Iqbal personified. Appended central idea in his lectures was "Ruju-il-alquran", which he considered as "the basic requirement for establishing social justice of Islam.

As provocative as he may have been in his lectures, Dr. Israr brought essence and importance of Islam's politico- socio-economic system back into vogue in public sphere, after Mawdudi's essays, with more vigorous intent and purpose and instilled confidence and dignity among millions of Muslims, including the writer, worldwide. He confronted the Muslim apologists head on and impressed the most powerful rulers of Muslim world to break the shackles of western enslavement and present true picture of Islam in front of the world. He never minced his piercing and incisive words and offered acrimonious condemnation against every un-Islamic act, come what may. He had a good command on Urdu and English languages and words would flow magically, one after the other from his mouth and he believed in this magic not because he was aware of his skill but because he understood that Islam had won hearts over centuries through the powerful and pecafeul strength of its spoken words and not through the hoofs of its horses. He used his intellectual acumen, which was a result of his deep pondering over Quran, strong entailed logic and character to disseminate the message of Quran.

His Quranic lectures "offered light when apologetic gloom loomed large, defended Islam in moments of hostile and malicious propaganda and left an indelible mark on Islamic propagation". He vehemently said that Quran is the "ultimate constitution of world, the final testament, the perfect manifesto" revealed to mankind to create just world order. He used to say Quran contains divine music, so "recite it beautifully, memories it, understand it at a philosophical level and debate with Non-Muslims through this Quran and go out all guns blazing". But unfortunately, Muslims are still in the deep slumber, chasing western mirage, which is nothing but a charade, from which emanates filth, geocide, creative chaos, conflicts and wars.

He was possessed by the philosophy and divine music of Quran and approached it very objectively. Any person who has listened to his lectures or read his exegesis and books would simultaneously have learned two lessons, one on Quran and second on Iqbal. It was out of sheer brilliance that he used Iqbal to such a good effect in his lectures and created a frequency, wherein he related almost all his couplets with every theme of Quran and to me, he personified Iqbal. All his life, he remained an avid student of Quran and explained every crucial topic of Quran with clarity of thought.
"Bazm e islam ka ik noor e farozaan that u, Gulshan e ilm mein ik naala e soozan that u

Tere guftaar ko qirdaar se tola sab ne, sab ne jaancha to kaha haamil e quraan that u,

Deen e haq deen e khuda, tune ki khidmat iski, rab ki rehmat se bada daai e doraan that u

Tark e araam kiya tune khuda ki khaatir, is gaye waqt mein bi mard e musalmaan tha tu"

From PTV to Peace Tv, Dr. Israr came to be known as living spirit of Quran, who would preach and practice Quran by keeping up with Islamic tradition and would call a spade a spade. One can have difference of opinion on many issues with Dr. Israr based on the knowledge and wisdom but it can't be denied that he was another flicker on the horizon who untiringly offered his invaluable services for Islamic renaissance. He received numerous accolades from various international governments for his services but his real reward was that he inspired a new generation, who chose Islam as their best carrier and teaching Quran as their best profession and I am one among those fortunate students who was brought on the path of Islam by Dr. Israr and continue to work towards his vision. Alongside this sublime endeavor, he continues to be my spiritual mentor, who inspires me when faced with gloom and darkness.

He was not a one in the crowd but a crowd in one and oration of Quran was his signature move. He was in the maelstrom of controversy as well but it's not the critic who counts; not the man who points out how the strong man stumbles, or where the doer of deeds could have done them better. The credit goes belongs to the man who is actually in the arena, whose face is marred by dust and sweat and blood, who strives valiantly. Who at the best knows in the end the triumph of high achievement and who at the worst, if he fails, at least he fails with daring greatly. His place shall never be with those cold and timid souls who know neither victory nor defeat.

(Shahid Lone is a Doctoral Candidate in Political Economy at Jamia Millia Islamia, New Delhi, India. He hails from Indian Occupied Kashmir. He can be reached at shahidlone5@gmail.com)


---


Finally Pakistani Regime Found out. and Banned it....

Thousands of Pakistani Shias were sent to Syria via Iran to defend Assad. Iran honored those killed in the fighting.

Reported in Daily Ummat of Karachi. February 2.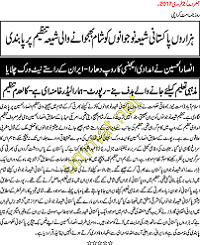 ---


RESEARCH

[Keep Children Away. Sickening Details Omitted.]



Crimes against the Syrian People by Shi'ite-Alawite Regime of Bashar Assad have no equal. Here is why millions have fled.

Syria hanged 13,000 in Saydnaya prison: Amnesty International News

Syrian government executed thousands of prisoners in mass hangings at Saydnaya prison, says rights watchdog. (This is only one of their prisons!)

As many as 13,000 people were hanged in five years at a notorious Syrian prison near Damascus, Amnesty International has said, accusing the government of a "policy of extermination".

Titled "Human Slaughterhouse: Mass hanging and extermination at Saydnaya prison," Amnesty's damning report, released on Tuesday, is based on interviews with 84 witnesses, including guards, detainees, and judges.

It found that at least once a week between 2011 and 2015, groups of up to 50 people were taken out of their prison cells for arbitrary trials, beaten, then hanged "in the middle of the night and in total secrecy."

Thousands of photos 'prove crimes against humanity' in Syria

The report said: "Throughout this process, they remain blindfolded. They do not know when or how they will die until the noose was placed around their necks."

Most of the victims were civilians believed to be opposed to the government of President Bashar al-Assad.

"They kept them [hanging] there for 10 to 15 minutes," a former judge who witnessed the executions said.

"For the young ones, their weight wouldn't kill them. The officers' assistants would pull them down and break their necks," he said.

Amnesty said the practice amounted to war crimes and crimes against humanity, and were probaby still taking place.

Thousands of prisoners are held in the military-run Saydnaya prison, one of the country's largest detention centres located 30km north of Damascus.

Amnesty accused the Syrian government of carrying out a "policy of extermination", repeatedly torturing detainees and withholding food, water, and medical care.

Prisoners were also raped or forced to rape each other, and guards would feed detainees by tossing meals on to the cell floor, which was often covered in dirt and blood, the report said.

'Hidden, monstrous campaign'

A twisted set of "special rules" governed the facility: detainees were not allowed to speak and must assume certain positions when guards entered their cells.

"Every day there would be two or three dead people in our wing ... I remember the guard would ask how many we had. He would say, 'Room No 1 - how many? Room No 2 - how many?' and on and on," said Nader, a former detainee whose name has been changed.

After one fierce day of beating, Nader said, 13 people died in a single wing of the prison.

Surviving Assad's prison cells

One former military officer said he could hear "gurgling" as people were hanged in an execution room below.

"If you put your ears on the floor, you could hear the sound of a kind of gurgling," said Hamid, who was arrested in 2011.

"We were sleeping on top of the sound of people choking to death. This was normal for me then," he told Amnesty.

According to the report, the bodies were taken away by the truckload to be secretly buried in mass graves. Their families were given no information about their fate.

Amnesty has previously said that more than 17,700 people were estimated to have died in government custody across Syria since the country's conflict erupted in 2011.

The figure of 13,000 deaths in a single prison, therefore, is a marked increase.

"The horrors depicted in this report reveal a hidden, monstrous campaign, authorised at the highest levels of the Syrian government, aimed at crushing any form of dissent within the Syrian population," said Lynn Maalouf, deputy director for research at Amnesty's Beirut office.

"The cold-blooded killing of thousands of defenceless prisoners, along with the carefully crafted and systematic programmes of psychological and physical torture that are in place inside Saydnaya prison cannot be allowed to continue," she said.

An investigation by the United Nations last year accused Assad's government of a policy of "extermination" in its jails.
The UN estimates that more than 400,000 people have been killed and millions have fled their homes since the conflict began with anti-Assad protests.


---


TURKEY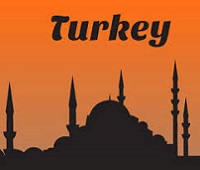 Erdogan and Trump Join Hands to Fight Islamic State
February 9.

(Reuters) Turkish President Tayyip Erdogan and U.S. President Donald Trump agreed in an overnight phone call on joint action against Islamic State in the Syrian towns of Raqqa and al-Bab, both held by the militants, Turkish presidency sources said on Wednesday.

U.S.-Turkish differences during former President Barack Obama's administration impeded the U.S.-led campaign against Islamic State, and closer coordination could mean faster progress towards freeing swathes of northern Syria from IS.

Erdogan now hopes that relations with Washington, strained by the presence in the United States of a cleric he blames for an attempted military coup last year and by U.S. support for Kurdish militia in Syria, can be reset under Trump.

Turkey has the second largest army in the NATO alliance and is key to any success in rolling back and eventually neutralising IS in Syria and Iraq where IS declared a cross-border caliphate after lightning advances in 2014.

Turkey has presented a detailed plan to oust Islamic State from its Raqqa urban stronghold in northeastern Syria and strategy discussions with the Trump administration are under way, according to Erdogan's spokesman, Ibrahim Kalin.

"The operational details were not discussed on this call ... Now detailed planning will be conducted in coordination," he told Turkish broadcaster NTV in an interview.

Ankara believes recent IS attacks in Turkey, including a New Year's Day shooting in an Istanbul nightclub that killed 39 people, have been steered from al-Bab and Raqqa, and regards a clear-out of the towns as a national security priority.


---


News Within the U.S.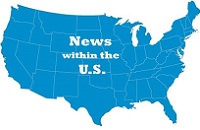 Raids across the U.S. leave immigrant communities and activists on high alert
[Los Angeles Times]

Sweeeping raids by U.S. immigration officials in recent days nabbed hundreds of individuals believed to be in the country illegally, spreading alarm among immigrant rights groups as they scrambled to gather information and warn people in communities nationwide.

Through social media and pop-up legal clinics, immigrant rights groups have doled out around-the-clock assistance, even as federal officials pushed back against the notion that the detentions reflected a vast overhaul of immigration law enforcement ordered by President Trump.

Officials with the Department of Homeland Security confirmed that Immigration and Customs Enforcement agents had conducted "targeted enforcement operations" focused on detaining people with criminal backgrounds in cities across the country. Officials described the operations as "routine."

Nearly 200 people throughout Georgia, North Carolina and South Carolina were arrested last week during raids, according to a preliminary tally provided by ICE's Atlanta field office. In the Los Angeles area, more than 150 arrests were made in a weeklong operation, ICE officials said.

And in Austin, Texas, ICE officials did not provide a total number of arrests but did notify the Mexican Consulate General of the number of Mexican nationals. A spokesman from the consulate said Saturday that nearly 50 arrests of Mexican nationals had been recorded since Thursday. On average, the consulate is notified of about three each day. (The Mexican government last week urged its nationals in the U.S. to "take precautions" amid a "new reality" for the immigrant community.)

"ICE conducts targeted immigration enforcement in compliance with federal law and agency policy. ICE does not conduct sweeps or raids that target aliens indiscriminately," Bryan Cox, ICE's Southern region communications director, said in a statement Saturday.

Last month, President Trump signed an executive order directing the Department of Homeland Security to prioritize the removal of people in the U.S. illegally who have criminal convictions. In addition to speeding up the deportation of convicts, Trump's orders also call for quick removal of people in the country illegally who are charged with crimes and waiting for adjudication, as well as those who have not been charged but are believed to have committed "acts that constitute a chargeable criminal offense."

"There really is a lot of confusion as to who they're targeting," said Faye Kolly, an immigration attorney based in Austin. "A lot of people are scared."

A video circulating on social media appeared to show ICE agents in Austin detaining several people in a shopping center parking lot.

Austin City Councilman Greg Casar, who represents part of the city that is home to many immigrants, said constituents were hanging dark sheets on windows and refusing to open their front doors, even for immigrant rights advocates.

"And these are constituents of mine who have no criminal records — nothing. But they're being targeted and are really concerned," Casar said.

Jessica Foulke teaches at a charter middle school in Casar's district that is 90% Latino. On Saturday, she fielded dozens of texts and phone calls from students who were concerned about news coverage of ICE sweeps in Austin and nationwide.

"They're asking, 'Will my mom be OK? Will my dad be OK?'" Foulke said. "There's heartbreak and I just don't have all the answers for them."

Sarah Owings, an immigration attorney in Atlanta and chairwoman of the American Immigration Lawyers Assn.'s Georgia-Alabama Chapter, said attorneys had heard of multiple detentions last week in Atlanta and Savannah, Ga.

"We're hearing that they're using their powers in a very broad manner," she said. "It's not that they're targeting people who have criminal records. They're targeting anyone who's undocumented that they happen to come into contact with. So they're looking for someone specific, but they're also asking everyone for their IDs."

Under President Obama, ICE prioritized violent criminals, such as those convicted of terrorism or aggravated felonies. Now, Owings said, the department seems to be sweeping up immigrants who fall outside that target list.

"Now there's no difference between someone who's a terrorist and someone who's picking their kids up from school," she said. "It's very chilling for the community. No one knows what's going on."

Fear among the immigrant community grew last week when an Arizona woman, Guadalupe Garcia de Rayos, 36, who had been in the country illegally since the age of 14, was deported back to Mexico. She was previously considered a low priority for deportation.

"What we are seeing is Trump's executive actions on immigration being made real, and millions of people in immigrant communities are terrified. We know of moms being deported who have lived in the U.S. for over 20 years, even U.S. citizens being asked for their papers at checkpoints on the road," said Julieta Garibay, deputy advocacy director of United We Dream, an immigrant rights group based in Washington, D.C.

Some advocates have hinted that the raids could be in retaliation for so-called "sanctuary cities" across the U.S.

Trump also signed an executive order that designates sanctuary cities — municipalities that protect people in the U.S. illegally — as "ineligible to receive federal grants" should they continue to ignore immigration laws. Those cities include, among others, Austin and Los Angeles.

"With the new administration, we continue to be concerned," said Kolly, the Austin-based immigration attorney. "I think this will become the new normal for a while."


---


ANALYSIS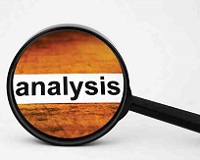 Ghadeer Khum: The Biggest Scam in Muslim History is the Basis of Shia Beliefs.
by Kaukab Siddique, PhD

As I pointed out in the previous issue of New Trend, the Shi'ite claim that the Prophet, pbuh, proclaimed Ali, r.a., to be his "Mawla" at a watering hole known as Ghadeer is a FABRICATION. It does not appear in any of the early narrations of hadith including the earliest biography of the Prophet, pbuh, by Ibn Ishaq.

As I continued my research, it became clear that the "Mawli Ali" fabricated "hadith" is part of a bigger scam.

The Shias claim that the Prophet, pbuh, gathered all the Muslims at Ghadeer Khum and told them that Ali, r.a., is as much their "mawla" as the Prophet, pbuh, himself.

Most Muslims do not know that Ghadeer Khum is 230 km from Makka.

Makka had drawn the entire Muslim community because Hajj is a religious obligation and it was the Prophet's , pbuh, farewell Hajj. At this gathering the Prophet, pbuh, gave his famous sermon in which he taught Muslims how to be Muslims.

He did not say a word about Ali, nor did he call them to gather again at Ghadeer Khum.

After the pilgrimage, the Muslims left for their homes.

There is NO HADITH which says that the Prophet, pbuh, called the 100,000 or so to gather again at Ghadeer Khum.

There was no way to call them. There were no telephones or emails. Gathering at Ghadeer Khum was not a religious obligation. So on what basis would they gather out in the desert?

Did he send horsemen proclaimimg to people to gather at Ghadeer Khum and not to go home? There is not even a weak hadith or narrative of any kind showing that people were obliged to gather at Ghadeer khum.

The Muslims of Makka would not come out 230 km into desert to Ghadeer Khum for no religious reason.

The Muslims of Yemen and Taif would go south.

Only the Muslims of Madina would go north with the Prophet, pbuh. Even to gather them would be difficult because there was no religious obligation. Again NOT ONE SAHABI is reported to have narrated that horsemen were sent out to command Muslims to gather at Ghadeer Khum.

Thus the only story of Ghadeer Khum is about this small force which had returned from Yaman and was angry with the commands of Ali, r.a. As we noticed in the narrative from Ibn Ishaq, the words "Ali Mawla" do not occur in the Prophet's, pbuh, efforts to reduce the anger of the troops against Ali, r.a.

Two hundred years later Shias fabricated the story about "Mawla Ali" and used gossip and hearsay to insert it in the Musnad of Ahmad and a few others.

Bukhari, who is the strictest collector of hadith, gives the ghadeer khum story without the fabrication of "Mawla Ali."

Here it is:

Narrated Buraida, r.a:

The Prophet sent Ali to Khalid to bring the Khumus (of the spoils of war) and I hated Ali, and Ali had taken a bath (after a sexual act with a captive-girl from the Khumus). I said to Khalid, "Don't you see this (i.e. Ali)?" When we reached the Prophet, I mentioned that to him. He (the Prophet) said, "O Buraida! Do you hate Ali?" I said, "Yes." He said, "Do you hate him, for he deserves more than that from the Khumus." [Sahih Bukhari (volume 5, Book 59 Number 637]

Here there is no mention of "Mawla Ali." Instead there is a much more serious issue. The Prophet, pbuh, had shown through his own example that Muslims should marry women captured in war. Was Ali, r.a., violating that Sunnah or did he marry that woman?

This becomes even more serious when we remember that Ali, r.a., was married to the Prophet's, pbuh, own daughter. I will have to research this further.


---


VIEWPOINT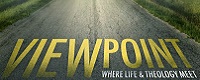 How letter of alleged 9/11 Mastermind
Reached Obama.
Palestine is his main concern.
[Khalid Sheik Mohammed, Pakistani of Baluch background]

Alleged mastermind tells Obama 9/11 was America's fault (published in Miami Herald 12/30/2016)

The alleged mastermind of the Sept. 11 terror attacks wrote former President Barack Obama in a long suppressed letter that America brought the 9/11 attacks on itself for years of foreign policy that killed innocent people across the world.

"It was not we who started the war against you in 9/11. It was you and your dictators in our land," Khalid Sheik Mohammed, 51, writes in the 18-page letter to Obama, whom he addressed as "the head of the snake" and president of "the country of oppression and tyranny." It is dated January 2015 but didn't reach the White House until a military judge ordered Guantanamo prison to deliver it days before Obama left office.

In it, the man on trial for his life at Guantanamo as the alleged architect of the hijackings that killed nearly 3,000 people in New York, the Pentagon and a Pennsylvania field adds that he neither fears a death sentence nor life in a prison cell. He also appends a 50-page manuscript he wrote, "The Truth About Death," illustrated with a picture of a noose.

"I will be happy to be alone in my cell to worship Allah the rest of my life and repent to Him all my sins and misdeeds," he says in the letter that he wrote at the U.S. Navy base in Guantanamo Bay, Cuba.

"And if your court sentences me to death, I will be even happier to meet Allah and the prophets and see my best friends whom you killed unjustly all around the world and to see sheik Osama bin Laden."

The Kuwait-born Pakistani citizen of Baluch ethnic background, lists a long litany of U.S. overseas interventions — from Iraq and Iran to Vietnam and Hiroshima — to justify the worst terror attack on U.S. soil.

But he is particularly focused on the cause of the Palestinians, highlights civilian suffering and accuses Obama of being beholden to special interests, notably Israel and "the occupier Jews." Israel gets 39 mentions while Osama bin Laden gets a dozen, including once to excoriate Obama for the mission that hunted down and killed the founder of the al-Qaida movement for the 9/11 attacks.

Mohammed ridicules Obama — "a smart attorney, well acquainted with human rights" — who "can kill his enemy without trial and throw his dead body into the sea instead of giving him to his family or respecting him enough as a human being to bury him."

The former al-Qaida operations chief wrote the letter "in the context of violence in Gaza and the occupied territories," said Mohammed's death-penalty defense attorney, David Nevin. He called it "the primary motive for the drafting of the letter" and declined to say whether the client or his legal staff typed it up.

Mohammed began drafting the letter during 2014 when Israel had an offensive in the Gaza Strip that claimed civilian lives, according to his military attorney, Marine Maj. Derek Poteet.

"He's upset at U.S. foreign policy and he plainly perceives that the United States has signed a blank check to Israel," Poteet said. In the opening paragraph Mohammed tells Obama: "Your hands are still wet with the blood of our brothers and sisters and children who were killed in Gaza."

Mohammed is one of five men in pretrial hearings at the Guantanamo war court that accuses them of engineering the Sept. 11, 2001, hijackings, and seeks their execution if convicted. The man who was hidden for 3 1/2 years in the CIA's secret prison network, where he was waterboarded 183 times and subjected to other brutal interrogation techniques.

"I will never ask you, or your court for mercy," he writes. "Do what you wish to do, my freedom, my captivity and my death is a curse on all evil doers and tyrants."

Mohammad spent about three years in North Carolina in the 1980s. He attended Chowan College in Murfreesboro for one semester and then transferred to North Carolina A&T in Greensboro, where he earned an engineering degree in 1986.

Prison officials refused to deliver the letter, a position backed by prosecutors who said it should be suppressed as propaganda.

His Pentagon-paid defense attorneys asked the judge to intervene in September 2015, arguing Mohammed's First Amendment right to petition the president. The Army judge in charge of the trial, Col James L. Pohl, eventually ruled that the commander in chief could receive it, virtually as the Obamas were moving out of the White House — and the public could see it a month later, once President Donald J. Trump moved in.

"What's so troubling to me is it took so long to get approval, even to get this litigated," Nevin said, reminding that the defense team started out asking the military, "How do we provide this to the president of the United States?"

In the letter Mohammed also:

— Endorses Al-Jazeera. "Don't let Fox, CNN, BBC, or American and pro-Israeli channels cover your eyes ... Their main task is brainwashing. They are experts at lying and distorting the facts to achieve their masters' ends."

— Invokes "the blood of the innocents your drone attacks killed in Waziristan, Yemen, Iraq, Libya, Afghanistan, Somalia, and elsewhere around the globe."

— Singles out "the CIA, the FBI, the Jewish community of Brooklyn, the merchants of AIPAC, the war profiteers, to pro-Israeli militias and the Christian-Zionist Lords" for condemnation, as well as "the Christian right wing and the followers of Jerry Falwall, Gary Bauer, Pat Robertson and John Hague."

— Says "Allah aided us in conducting 9/11, destroying the Capitalist economy, catching you with your pants down, and exposing all the hypocrisy of your long-held claim to democracy and freedom."

The theme is not new. In October 2012, when he was first allowed to wear a hunting vest to the war court he scolded the judge with this: "Your blood is not made of gold and ours is made out of water. We are all human beings."

The Herald obtained the document from Mohammed's lawyers after a judicially ordered 30-day review period expired. Pohl ruled on Jan. 6 that there was no "legal basis for continued sealing of the letter's contents" but gave the prison an extra month to scrub it of sensitive information before releasing it on the Pentagon war court website whose motto is "Fairness" "Transparency" "Justice."

A spokesman at the Pentagon could not explain why the document had not yet been posted on the website Wednesday.



2017-02-12 Sun 20:52:37 ct


NewTrendMag.org