NewTrendMag.org News # 1666
[ Click on NEWS for back issues ][ OUR BOOKS ][ Contact ][ Previous Issue ]

3rd Dhul Qadah 1437 A.H.- August 7, 2016 Issue # 32, Newsletter #1666

---


Hadith of the Week

From Nafi', who narrates from Abdullah ibn 'Umar (r.a.):

The Prophet,pbuh,said: Do not stop the maid servants of Allah from the mosques of Allah."

(Muwatta of Imam Malik)

Comment by Kaukab Siddique:

Its a command from the Prophet, pbuh, but many mosques in Muslim countries and some in western countries have no place for women, or even if they have a place, women cannot participate in discussion or in decision making.


---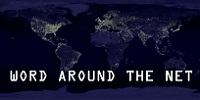 Word Around the Net
from Br.Kris

In a seemingly political move, Google removes Palestine from it's maps. Needless to say, they've taken some harsh criticism on the matter.
MiddleEastMonitor.com/20160804-google-slammed-for-removing-palestine-from-its-maps

Pope refuses to equate Islam with violence; says, "We have them too" in reference to terrorists.
DigitalJournal.com/news/world/pope-refuses-to-equate-islam-with-violence/article/471444

France orders Halal Market to either close or serve pork and 'normal food' in an effort to prevent segregation and encourage assimilation; ironically enough, there were unintended consequences, who'd have thought?
Independent.co.uk/news/world/europe/halal-supermarket-paris-pork-alcohol-closure-threat-islam-a7173286.html

4 Americans hostages freed, whilst America gave Iran 400 Million USD as a refund for a weapons deal & the White House claims it's unrelated; even though the US owed over 1 billion USD
WSJ.com/articles/u-s-sent-cash-to-iran-as-americans-were-freed-1470181874

Hamas stole 10's of millions of USD from international Gazan Aid Group
WSJ.com/articles/u-s-sent-cash-to-iran-as-americans-were-freed-1470181874

Political Prisoners :

AhmedAbdelSattar.org

FreeZiyadYaghi.info

FreeMasoudKhan.net


---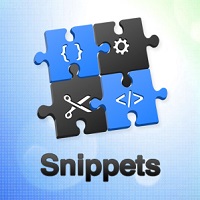 Syria: Two British fighters Killed fighting ISIS for the Communist Kurds [YPG]
BBC. August 2.

"A British man has reportedly died fighting with Kurdish forces against so-called Islamic State in Syria.

Dean Carl Evans, 22, from Reading, died on 21 July during fighting in the city of Manbij, Kurdish reports suggest.

His father, John, posted a statement on social media confirming the death and added: "He was loved and will be missed by all his family and friends".

Dean Carl Evans has become the second British man to die in the fight against IS with the Kurds in Syria.

The first UK casualty, Erik 'Kosta' Scurfield, died during fighting to take back the strategic Til Hamis town in the Hasakah province in north-eastern Syria."

[Any Muslim who tries to join the Islamic State from anywhere in the world is treated as a criminal and arrested -Editor NT


---


Nigeria: New Leader of Boko Haram.
Source: Los Angeles Times
August 3.

The new leader of Boko Haram is Abu Musab Barnawi, former spokesman for the group, and his new role was announced Wednesday. Little is known of Barnawi, who was interviewed in the Islamic State newsletter, Al Naba,

New Boko Haram leader is son of founder

Military forces from Nigeria, Niger, Cameroon and Chad are campaigning against Boko Haram.

[As New Trend pointed out earlier from Amnesty International, 7000 Muslims have died in Nigerian military prisons, many under torture, including children. These horrendous crimes against humanity are ignored by the global media controlled by Zionists.]


---


PALESTINE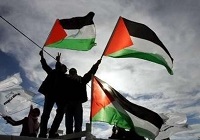 Israeli Tactic to Delay Repairs on al-Aqsa Mosque, Forcing Neglect

JERUSALEM (Ma'an) -- Israeli forces detained six employees of the Islamic Endowment (Waqf), which manages the Al-Aqsa Mosque compound in occupied East Jerusalem's Old City, on Thursday morning.

According to Israeli police spokeswoman Luba al-Samri, the employees were detained over suspicions that they were planning on carrying out maintenance work on the Dome of the Rock without obtaining a permit from the Israeli Antiquities Authority.

Sources told Ma'an that the Israeli police raided Al-Aqsa compound and detained Bassam al-Hallaq, the head of the Waqf rehabilitation committee.

Israeli police also detained five employees of the committee while working inside the mosque, who were identified as Muhammad al-Dabbagh, Anas al-Dabbagh, Mahmoud al-Anati, Suleiman Abd al-Latif, and Mutasem Karameh.

Al-Samri said that the six Palestinians were taken to the al-Qishla police station in the Old City for toture and interrogation, adding that al-Hallaq had been banned from entering the Al-Aqsa Mosque compound for five days.

This marked the second time Israeli forces detained al-Hallaq this week, after they briefly detained him on Wednesday.

On Wednesday morning, Israeli police officers detained al-Hallaq and three other Waqf rehabilitation committee employees, as groups of right-wing Israelis toured the site. One of the employees, identified as Issa Salhab, was banned from entering the Al-Aqsa Mosque compound for two weeks.

Israeli authorities have launched a crackdown on Waqf employees over the last week, detaining some, banning others from entering the compound, while hindering the ongoing repair works at the holy site.

On Tuesday, Israeli police reportedly assaulted one of the Al-Aqsa Mosque compound guards and obstructed repair works for a water pipe.

Israeli authorities have recently banned seven Waqf employees from Al-Aqsa, including spokesperson Firas al-Dibs and a number of security guards.

Several security guards have also been summoned by Israeli police for questioning.


---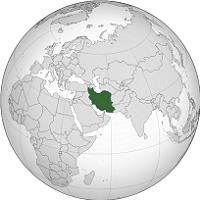 IRAN

Iran Committing Crimes Against Humanity. 20 Sunni Prisoners Executed after 10 Minute "Trial."
Sharam Ahmadi's Wife Comments on Horrifying process of the "trial."
[With help from Luis Galan]

On August 2, Iran carried out a mass execution of 20 Sunni prisoners, Iranian State Media have broadcast wild accusations against the victims. Iran's favorite are "confessions" extracted under torture which were also broadcast.

Looks like Iran is trying to crush Sunni opposition in its Kurdish population.

[Translated from French.]

Iran executes 10 Sunni prisoners. Ten prisoners sunnís have been executed this morning, Tuesday August 2 in rajai shahr prison of Iran.

The men had been transferred to the regime of isolation only 12 hours before his execution, their families have been called to the jail to meet up with them for the last time.

The Identities of the men have not yet been confirmed; a prisoner, shahram ahmadi, is among the dead.

The wife of shahram ahmadi said that he, along with 9 other prisoners, were buried at 4.30 hours today in tajikistan, province of Tehran.

The wife of shahram ahmadi said, " if my husband was truly guilty, then why don't they gave him a public trial? Why don't they give him permission to defend themselves?

" why were ten people sentenced to death in a court hearing which lasted only ten minutes, without being allowed to say a word?"


---


Germar Rudolf Interviewed on Red Ice Radio




Committee for Open Debate on the Holocaust

Germar Rudolf talks about the process led him to question the "official" version of Holocaust history in his mid-20s, while preparing an expert report on the chemical and technical questions of the alleged gas chambers of Auschwitz and Birkenau for the trial of a Holocaust "denier."

On this radio interview he also discusses the longstanding, brutal suppression of evidences that contest the narrative of gas chambers used to systematically exterminate 6 million Jews, and he looks at the undeniable proof that the powers that be have been using this "miracle weapon" to psychologically defeat German and Western European identity. Much more is said in this new interview for Red Ice radio, as Rudolf tells us about the problematic decline of native population in some developed countries.

Listen to the Interview here
CODOH.com/library/document/4099

---


ETHIOPIA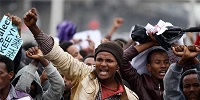 Saturday's rally was the first rally to be held in Addis Ababa after a series of Oromo and Amhara protests elsewhere
[Reuters]

At least six people have been reported killed over two days of protests in Ethiopia while dozens were arrested in the capital, Addis Ababa.

A source told Al Jazeera that four people were killed on Saturday in the northern Gondar region, in addition to two people killed in the area on Friday. Located 700km north of Addis Ababa, Gondar is a region dominated by the ethnic Amharas.

Ethiopian authorities would not confirm the death toll.

The reported deaths come as dozens of ethnic Oromo protesters were arrested in Addis Ababa on Saturday.

At least 500 Oromo people - protesting against alleged economic inequality and discrimination - gathered amid a heavy police presence on the capital's main Meskel Square.

The protesters, who shouted slogans such as "we want our freedom" and "free our political prisoners", were dispersed by police using batons. Dozens were arrested.

READ MORE: The 'Ethiopia rising' narrative and the Oromo protests

A Reuters news agency video of the confrontation showed unarmed protesters being beaten and kicked by police officers, as protesters ran to evade arrest.

Prime Minister Haile Mariam Dessalegn on Friday announced a ban on demonstrations, which "threaten national unity" and called on police to use all means at their disposal to prevent them.

The rally was organised by opposition groups from the Oromo, Ethiopia's biggest ethnic group, who have held protests for months against what they say is government discrimination. They have been joined recently by ethnic Amharas, and protests have been reported in other parts of the country.

Are Ethiopia's Oromo being violently repressed?

The Oromo and Amhara together make up some 80 percent of Ethiopia's population and claim they suffer discrimination in favour of ethnic Tigrayans, who they say occupy the key jobs in the government and security forces.

Ethiopian authorities told the AFP news agency that at least a dozen people have been killed in clashes with police over territorial disputes in recent weeks.

Local people told AFP there had been rallies and clashes with police in the city of Ambo and Nemekte, in the Oromo region, as well as a calls for protests in Baher Dar in the Amhara region.


---


Latest Khutba





Women's Rights & Progressive Revelation of the Qur'an. How was Islam Able to Change a Deeply Oppressive Society in which Women were "inherited "?

On August 5, Br. Kaukab Siddique gave the Juma Khutba at Masjid jamaat al-Muslimeen in Baltimore. Here is an outline of the main points of the khutba.


Text #1


And when the girl-child that was buried alive is asked

For what sin she was slain! [The Quran 81:8-9]



Text #2


And their Lord hath accepted of them, and answered them: "Never will I suffer to be lost the work of any of you, be ye male or female: Ye are members, one of another: Those who have left their homes, or been driven out therefrom, or suffered harm in My Cause, or fought or been slain,- verily, I will blot out from them their iniquities, and admit them into Gardens with rivers flowing beneath;- A reward from the presence of Allah, and from His presence is the best of rewards." [The Quran 3: 195]



Text #3


O mankind! Lo! We have created you male and female, and have made you nations and tribes that ye may know one another. Lo! the noblest of you, in the sight of Allah, is the best in conduct. Lo! Allah is Knower, Aware. [The Qur'an 49:13]
In early revelations to the Prophet, pbuh, in which the certainty of Allah's power and creativity and faith in the life Hereafter were foremost, key teachings about human rights and particularly the rights of slaves and women were embedded.


The Qur'an attacked the infanticide of female children.


Second revelation, Husbands must provide for and protect the women they marry, sura Nisa, and an end to the pagan idea of women as property.


Men and women are comrades in the struggle against oppression. Working together in the struggle creates trust and unity.


Absolute equality. Superiority is not based on gender but on taqwa and God-conscious behavior.
Part 2.
Hadith.
Marriage is required and it has to be based on Islam.


Choose spouses based on DEEN otherwise you will come to no good.


The best Muslims are the ones best to their wives, daughters, mothers and sisters.


If Muslim women don't come to the mosque for prayer and participation, the whole community is weakened. Of course standards of modesty and discipline and wise separation must be maintained.


There is no place in Islam for domestic violence. Rape is punishable by death in Islam but in America the rapist is almost coddled. So we must protect Muslim women and also teach them self-defense.


Policies of forced arranged marriages, including cousin marriages, and the refusal of Islamic inheritance to women prevalent all over the Muslim world, are destroying the ummah.
O Allah help us to study the Quran and help us to follow the Sunnah of Muhammad, pbuh.
---


Spotlights
by Br.Badi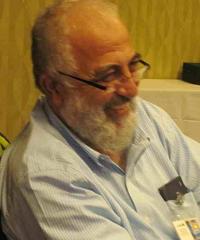 Hillary & Trump. Isn't this America's Worst?
The Khans Don't Represent Muslims.
In every political cycle, voters get swept up with the same political promises. In fact these promises are what motivate almost every election. Sometimes I feel that there is no creativity whatsoever. They all use the same language.


America has the most expensive elections in the world, but it does not produce strong and mature candidates.


Can't America dump both Hillary and Donald, and find someone else? I know I am dreaming.


American voters seem to be relying on the lesser of the most hated presidential candidates in the nation's history. Don't you think it's bad that we have to rely on such notion?


This election is chaotic in every way because of the ideology, principles, behaviors and performance of those who are running for election.


The two worst things that could happen to America: Clinton or Trump


Donald Trump at his worst would do far less damage than Hillary Clinton at her worst.


The Khans are not a valid representation of the Muslim community. We aren't willing to be represented in such manner. This representation terrifies us. It is a cartoon that may only fit in The Simpsons show, and that's a shame.


The Khans representation of Muslims


It is more to represent the Clintons purpose, rather than to represent the Muslim community


When you put the Khans out there to represent us, you are denying us any reflection of ourselves..


- Br. Badi Ali leads a large Muslim community in Greensboro, NC.


---


PAKISTAN





Three Jamaate Islami Perspectives: Rebuttal of India's Claim that Kashmir Struggle is "Terrorism"; Serious Concern About Kidnaped Children; Praise for the Pope's Statement on Islam.
by Qaiser Sharif

JI lauds Nisar's rebuttal to Rajnath

LAHORE, Aug. 5: Deputy chief of the Jamaat e Islami, Hafiz Muhammad Idrees, has lauded Interior Minister Nisar Ali khan's courageous stand rebutting India Home Minister Rajnath's bid to equate Kashmiris' liberation movement with terrorism. He was addressing a large Friday congregation at Mansoora.

Hafiz Muhammad Idrees said, "our oppressed mother, sisters and daughters in Kashmir are awaiting another Muhammad Bin Qasim to liberate them from the clutches of Hindu brutes".

He said the rulers' slogans and claims on Kashmir were highly pleasing but liberating the Kashmiris from the clutches of India required serious efforts. He said that Kashmir had been a disputed territory but Indian wanted to continue her unlawful occupation there through brute force, shamelessly.

He impressed upon the government to adopt a bold stance on Kashmir in accordance with the sentiments of the nation and make it clear to the world at large that the Kashmir issue must be resolved in accordance with the UN resolutions to ensure world peace and to avoid a destructive war in the region.

Hafiz Muhammad Idrees said that the so called custodians of world peace were totally blind to Indian occupation forces' brutalities in Held Kashmir. He said there had been a time when a Muslim ruler had sent young commander Muhammad Bin Qasim to the sub continent on the complaint of a single Muslim woman. However, he said, the present Muslim rulers were deaf to the cries of the Kashmiri children and women.

The JI deputy chief said that the rulers claim of good governance were exposed by the increasing incidents of kidnapping.

Released by Media Cell, JIP, Mansoora, Lahore.


---


PIRACHA

LAHORE, Aug. 5; Deputy Secretary General, Jamaat e Islami, Dr Farid Ahmed Piracha, has said that the rulers' criminal silence and apathy towards the increasing cases of child abduction was a matter of deep concern.

In a statement here on Friday, he said that the abrupt absence of a child was a big tragedy for any family. He said that the rulers were like family heads. However, he said, that the instead of facing the facts and striving to recover the missing children, the rulers were focusing on the number of the missing children.

He said that the disappearance of even a single child should be enough cause for the rulers to have sleepless nights but unfortunately, the government was not giving any importance to the kidnapping of around one hundred children.

He urged the Punjab Chief Minister to set up a Task Force under his own supervision for the recovery of the missing children.

Released by Media Cell, JIP, Mansoora, Lahore


---


Ulema body hails Pope's statement on Islam

LAHORE, Aug. 5; The Jamiat e Ittehadul Ulema Pakistan, (JIUP) has highly appreciated Pope Francis's statement declaring Islam as the religion preaching world peace.

A delegation of the JIUP led by its chief, eminent religious scholar, Maulana Abdul Ma'lik expressed these views during a call on JI deputy chief, Asadullah Bhutto, at Mansoora, on Friday.

The JI deputy chief said that the noble views of the Pontiff regarding Islam reflected his realistic approach. He said that the Pope's acceptance of Islam as a great and peace-loving religion could play a great role in the promotion of harmony and understanding among different religions especially at time when people like Donald Trump were busy in a malicious campaign against Islam.

Asadullah Bhutto clarified that Islam was against terrorism and extremism, and upholder of international peace, while those linking Islam with terrorism were ignorant of Islam's teachings..


---


War News

Syria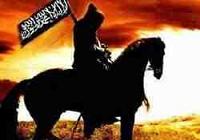 Aleppo Siege Broken: Mujahedeeen Inflict Heavy Losses on "Hizbullah," Iranians & Shia Forces.

Vast amounts of Weaponry Captured In Aleppo as al-Nusra joins FSA Defending Key City.

American-led Kurds Enter Manbig Center. Outbursts of Fighting at Damascus Doors.

Breaking News: Finally on August 7, "Hizbullah" conceded "retreat" in its attempts to cut off Aleppo from supply lines.

Eyewitnesses report that mujahedeen forces broke the siege of Aleppo on August 5 and then launched a second offensive to clear the supply road which was still under "hizbullah." shelling. On August 6 mujahideen forces of al-Nusra, Ahrar al- Sham and various Uzbek and other volunteers broke through the Shia-Iranian-Hizbullah lines to reach the FSA forces defending eastern Aleppo.

On August 7, the first supplies entered Aleppo for the civilian population, This was a small transport because the conditions on the road are still risky owing to the Russians.

Hundreds of Shia fighters were killed in the fighting. Scores of mujahideen were also killed, many in around the clock Russian air strikes.

In the Ramousa area and the artillery school of the Assad regime, massive amounts weapons and ammunition were captured by the Islamic fighters. It was the biggest storage area for the Alawites.

Earlier a Russian helicopter dropping supplies to the Alawite garrison in western Aleppo was shot down by FSA fighters killing the 5 Russians in the copter.

This is a serious setback for the Bashar Assad regime. Even with Hizbullah and Shia reinforcements from Iraq and Afghanistan, and with Russian air strikes and his own still active air force, he cant win.

The American air force leading the Communist Kurds [YPG] has been increasingly successful in damaging the Islamic State. On August 6, the Kurds in SDF [a YPG force supported by the US] entered the center of Manbig, which is on the corridor to Turkey. The US air force has slaughtered IS fighters and civilians supporting IS in Manbig on a big scale. SOHR reports that in two months of bitter fighting in Manbig, 932 Islamic State fighters and 432 civilians have been killed. About 600 of the fighters were killed in US air strikes over two months.

Of the civilians killed in Manbig, 203 including 52 CHILDREN and 18 women were killed by the US air force [Source: SOHR] and the rest by the Kurds. The American bombing has been so indiscriminate that 8 prisoners were also killed in the air strikes.

IS fighters are not giving up. Till now 269 Communist Kurds [SDF or YPG] have been killed in the fighting.

Fighting is continuing around Damascus, with the regime using heavy artillery and helicopter attacks to stop the Islamic forces from advancing into Damascus. Some fighters very near Damascus have joined IS under the label of "ar-Rahman Brigade." The FSA groups are in conflict with them.

August 7: Demonstrators in southern Syria, Quneitra and Daraa, are urging the Islamic factions to unite and move against the Damascus regime.

IS has advanced on Deir ez Zor and is besieging the Assad garrison there,

There have been a series of IS attacks on Alawite check points on the Homs and Hama fronts but IS advances have been local.

[Critics of New Trend are urging that Lebanese Shia force should be mentioned as "Hizbullah" and not Hizbullah because they are fighting for the mass murderer Bashar Assad, not for Allah....editor]


---


IRAQ

Minor Offensive by IS.

August 7. An American backed and armed force known as the New Syrian Army which once again tried to outflank IS at the connection of the Iraq-Syrian frontier [at Tanaf] suffered heavy losses as IS launched truck bombs on its forces.

IS has also advanced once more in Diyala province towards Iran. Details are not available.

Moqtada al-Sadr supporters have been accusing the Baghdad regime of extreme corruption but their rallies seem to have ended a few days back.


---


News Within the U.S.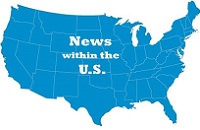 Philadelphia

Using a Muslim Soldier's Family to Support Pro-War Patriotism
[New Trend Media Monitor]

US media have given more coverage to Khizr khan whose son was killed in Iraq fighting Muslims than all the victims of Israel in Gaza, the Iraqis killed in the American invasion and the Afghans killed by NATO.

Do Islamic people not have sons who sacrifice their lives to defend the lands of Islam? Khizr khan has been thoroughly exploited for the political purpose of defeating Trump. Do Muslim lives have any value other than to be used to invade and occupy Muslim countries?

Are American Muslims so naive that they cannot see how easily Khizr khan is allowing himself to be used. Not only Anwar Awlaki a US citizen was executed without any process of law, his son too was incinerated in an American air strike. Is it true that only Khizr khan had a son who was killed in the unjust war imposed on Iraq?


---


Houston

Police are seen as Terrorists by Black People.

A black woman called 911 because she was afraid of a police officer. A violent arrest followed.
WashingtonPost.com/news/post-nation/wp/2016/08/05/social-worker-calls-911-because-shes-afraid-of-a-police-officer-he-then-violently-arrests-her


---


VIEWPOINT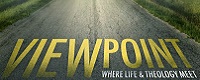 Trying to Understand Syria . Assad is Aligned to the West and is Working with it.. A Different Perspective.
by Sis. Karin Friedemann [Boston]

On Monday, August 1, 2016 I was privileged to have an in depth conversation with a Syrian doctor who has lived in the US for the past 27 years, to get his personal analysis of the political situation in Syria. I had approached him with many questions due to what appeared to me to be a near complete disconnect between Islamic vs Leftist, or US vs Russian news reports. I would like to resolve this gap in mutual understanding to move to the next level of problem solving.

Sam said in order to understand, we have to go back in history. His father was a member of the socialist, nationalist Baathist party, which was one of many post-colonial movements, and came to power in Syria in 1963. He said his father was a "true leftist" and a high-ranking military officer. In 1970, Hafiz al-Assad, the defense minister, staged a coup against the party to take power. He claimed his intention was to get the Baath party on the right track after it had become corrupted. Assad's "corrective movement" purged half or more of the party's leaders, including Sam's father.

Leftists in Syria believe that Hafiz al-Assad's coup was staged by the West in order to dismantle the socialist movement. The US at that time was propping up several governments in South America, Southeast Asia and Africa where policy decisions were made by one person. These governments, including the newly installed Assad regime, were less than socialist and more like a dictatorship. Under Assad, the political rhetoric remained leftist but in actuality, Assad tortured and wiped out all the Communists in Syria, which had been around 10% of the population.

King Hussein of Jordan had previously kicked the Palestinians out of Jordan and sent them to Lebanon. Under Hafiz Assad, Syria occupied Lebanon and purged both leftists and Palestinians. He sent the PLO and Arafat out of Lebanon and forced them to live in Tunisia. Eventually, they were able to return to the West Bank after Arafat's peace treaty with Israel.

The Syrian regime has always been pro-Western and pro-Israel but using leftist rhetoric because of popular sentiment. Assad depended heavily on his Alawite sect, the elite of which became a mafia ruling the country and dominating the military and intelligence agencies. Assad ruled by force of intimidation and torture. His dictatorship was run by the Alawite minority using socialist slogans. Syria was not anti-American/pro-Russia as many western leftists believed. The Syrian regime, similarly to the Iranian, would use slogans such as "resistance and steadfastness" and "Death to America!" which caused the gullible to believe these regimes were anti-imperialist. However, Iran has helped the US greatly in both Afghanistan and Iraq. The US then basically handed the power to Iran in Iraq after removing Saddam Hussein at great cost.

Syria was also no anti-imperialist. The Golan Heights never had a more secure Israeli border until after Assad. Rather than pushing against Israel, Assad was busy fighting Palestinians in Lebanon. If Assad had pushed against Israel, Israel would not have swallowed the West Bank.

The US didn't mind him saying anti-American things. He still sent his kids to college in the US and came to the US for medical treatment. His and his junta's assets were secured in Western banks. Assad regime was not anti-US nor anti-Israel.

The Syrian Revolution came in spite of the Americans, it was not instigated by the US. They said at first they would support the "moderates" but they didn't deliver on their promise. The US could have helped Syrians overthrow the regime but the fighters didn't get the anti-aircraft missiles they needed, (and were crucial to win) except what they captured from the regime. The US did give FSA a few anti-tank missiles but the revolution could not survive without anti-aircraft missiles, which the US gave out 2 or 3 at a time. The short supply was secured by the US government, which could deactivate the anti-aircraft missiles at will. The technology was constantly monitored as to its whereabouts by the US, and only one person was allowed to use it, using their thumbprint. Then whenever the US decided they could cut him off. So this American help was not help. There was no trust.

Had the US supported moderate rebels, they would have overthrown Assad long ago. US is working with the regime. Their goal is not to allow any side to win, and not ending anything.

Chemical weapons were used, and nothing happened despite American declared red lines. There was a point when the regime was weak but the US did not intervene to tip the balance towards the rebels. After a few planes had been shot down, Assad would have been forced to come to the negotiating table. But the US is working with the Russians.

The US gave limited amounts of weapons to FSA - the Syrian army members that defected because they refused to fire upon their own people and have now joined the people's struggle. The FSA received no practical help from the US. The Islamists have more support. They are rumored to receive weapons from Turkey, Saudi Arabia, and even from Iran and the regime!

Why? Because the Syrian regime wants to be seen as "fighting Islamic extremists." The world would see the moderate democratic rights activists as a viable option to replace Assad. But the world will never accept an Islamic government. Therefore in 2012, the regime actually released thousands of Islamic movement prisoners, who became the leaders of the Islamic resistance, which soon overpowered the secular Free Syria movement. Most Syrians do not want an Islamic government and many even prefer the regime, but the world powers promoted the Islamists in order to get rid of the potential acceptance of a popular Syrian movement for democracy.

The regime is acting in concert with the West's policies. They got rid of any acceptable replacement to their government. The initial revolution was wiped out and their struggle for freedom was replaced by a struggle between the regime and Islamist forces.

Since the 1940's, there existed the Muslim Brotherhood, who wanted to work within the system and use elections to promote their political platform, but there was no big Islamic movement in Syria. The moderate Muslim Brotherhood was outlawed and their members would be executed.

The US support to the Kurds is very open, and serves to demonstrate the difference between Kurdish areas and other areas in Syria. Any time a Kurdish town is about to fall, the US will actively intervene effectively. The Kurds have a defacto alliance with the Syrian regime, who does not bomb them, and with Israel, who used them to fight against Saddam Hussein.

Sam said the US preferred Assad and stability for their geopolitical ambitions. Assad helped Israel neutralize Egypt in Sinai. He told me to look up Henry Kissinger's 1973 pact between Assad and Israel.

Regardless of what the US wants, the Assad regime is no longer acceptable to govern because of what he has done. Assad has to be replaced; could be with a similar regime with a new name but that he needs to be replaced is a fact. It doesn't mean that the US desires it but they have to work with the situation. The US has not supported the uprising against Assad. But at this point there is no choice for the world powers. Once they desire to solve the problem, replacement of Assad is a must. This is not a victory for the revolution. Perhaps some of the people's demands will be addressed.


---


Guidance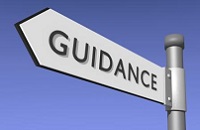 Maudoodi's Teachings about the military. Will Jamaate Islami take Heed?
Rational Approach to Islam: Opposition to Dictatorship and Westernization.
Muhammad, pbuh, as Example and Leader. Islamic Pakistan's Basic Ideas.
by Kaukab Siddique, Ph.D

"... the militaries in Muslim countries realized that the real source of dictatorial power lay with the military. This awareness brought military officers into the arena of politics and they started a whole process of intrigues and destabilization of governments and the establishment of military regimes. These armies have become a calamity for Muslim countries. They are not interested in fighting external enemies or in defending their countries: they are focused on 'conquering' their own countries and using the weapons provided them for national defense to enslave their own nations." [Maulana Maudoodi speaking in Arabic to a large gathering of young men in Makka after the Hajj, Zulhijja 16, 1382 AH, years back. See Tafhimat, vol.3, pp.358-359, published 1969.]

Syed Abul 'Ala Maudoodi, a soft spoken scholar from Hyderabad, India, was discerned as an extraordinary thinker by Allama Iqbal and invited to move to the Punjab. Thus a new chapter began in the saga of the Islamic movement in South Asia.

Much has been written about Maudoodi, both by his legion of enemies as well as by his countless friends. One of the best books in Urdu is by his second-in-command Mian Tufail Muhammad titled Mushahidat: Maulana Maudoodi, Jamaate Islami awr Pakistan [compiled by Saleem Mansur Khalid and published in 2000, 2001 and 2003 by Idara-e-Ma'arife Islami, Mansoora, Lahore, Pakistan].

Maudoodi lived at a time when entire generations of Muslims were becoming secularized and westernized. Tufail Muhammad himself was a westernized lawyer in coat, tie and hat. Maudoodi's writings led Mian Tufail to give up the entire context of westernized ideals and aspirations. He died recently permeated with the virtues of Taqwa and deen.

Nowadays the idea that "Islam is a complete way of life" has almost become a cliche and stands unchallenged. This was Maudoodi's contribution. He put the westernizers on the defensive and helped Muslim intellectuals become comfortable with the idea of the SUPERIORITY of Islam over all other ways of life. I consider the following to be his most important contributions to the resurgence of Islam:


Muslims and non-Muslims are separate nations. Muslims have the right and the obligation to self-determination and the implementation of Islam within their communities and nations. Peace, tolerance, compassion and coexistence are important but they do not mean that Muslims should assimilate into the non-Islamic ethos. Separatism based on self-determination was the seed of Islamic Pakistan which was sowed by Maudoodi and pre-dates the contributions of others. Perhaps this factor attracted the attention of Allama Iqbal.


Islam has within itself the framework of Law and the Constitutional Process as well as the methodology of revolution which precedes the implementation of Law.


Islam has its own economic and social system.


Authentic Hadith is essential to Islam. The attempts of anti-Islam forces to separate the Qur'an from the Hadith, if successful, would be fatal for the Islamic ethos.


Kingship is alien to Islam. We do not need to defend the crimes of Muslim kings or extol their achievements as if they are part of Islam. The title of Caliph does not legitimize rule based on absolute power and hereditary succession. Shoora is a form of democracy which is essential for Islamic polity, and shoora is required in ALL aspects of life and by ALL Muslims.


Jihad is essential to Islam.


Maudoodi was repeatedly imprisoned by various Pakistani governments. Owing to his writings against "Ahmeddis" [known as "qadiyanis" in Pakistan] he was sentenced to death by the secularist regime which was trying to undermine Islam. He refused to beg for mercy and barely evaded execution as the governmrent of the time fell.

His love for Pakistan as a putative Islamic state was so great that he repeatedly put his own life in danger to save Pakistan. He attempted to heal the differences between East and West Pakistan but was thwarted by the army's actions and by the India-backed mass murders and extreme violence.

On another occasion, the regime's gangsters tried to shoot him down in front of a large gathering. His supporters asked him to take shelter. His response is famous: "If I sit down, who will remain standing."

Today one of Maudoodi's greatest students, Syed Munawar Hasan, is leading the movement against American intervention in Pakistan. The universities of Pakistan are full of new generations of Muslims learning from Maudoodi's writings that Islam is applicable in all walks of life.

I was blessed to meet him on many occasions. He used terms of deep affection for me which a true teacher does for a good student in our Islamic culture.

Later, I often differed with him. Sometimes, owing to my restless questioning about kings, I upset him.

In spite of all the support he had at the end, he did not want us to see him as the last word in Islamic scholarship or to make a faultless saint out of him as many schools of thought do with their leaders. He gave us the foundations required to build the edifice of Islam in modern times and to defeat westernization and cultural imperialism.



2016-08-07 Sun 20:55:12 ct


NewTrendMag.org