NewTrendMag.org News # 1615
[ Click on NEWS for back issues ][ OUR BOOKS ][ Previous Issue ]

1 Thw al-Qi'dah 1436 A.H.- August 16, 2015 Issue # 85, Newsletter #1615

---


Hadith of the Week

Narated By Abu Huraira :

The Prophet said:
"I shall accept the invitation even if I were invited to a meal of a sheep's trotter, and I shall accept the gift even if it were an arm or a trotter of a sheep."

Sahih Bukhari
Volume 003, Book 047,
Hadith Number 742.
bukhari47.htm#742


---



Congratulations to Pakistan

by Kaukab Siddique

Pakistan is a concept, a belief, a dream. Congratulations to all those who believe in the Pakistan of Iqbal, Qaide Azam, Maudoodi and the millions who chose Pakistan.

The military did not make Pakistan. Every Pakistani has a duty to strive against the enemies of Pakistan.

Strive for an Islamic Pakistan, based on Quran and sunnah.
Pakistan Zindabad.


---


Palestine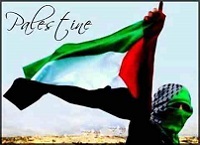 Hamas should further distance itself from Iran

Opinion: by Khalid Amayreh in occupied Palestine

A number of Hamas officials admitted of late the group's relations with Iran are undergoing a real crisis. Iran has also virtually completely stopped all material and monetary support for the Palestinian Islamic resistance organization.

In a nutshell, Hamas's adamant refusal to revolve in the Iranian orbit seems to have convinced the Iranian leadership that it is pointless even to try to sway Hamas into the Shiite sphere.

More specifically, Hamas's unmistakable support for the Saudi-led operation in Yemen as well as its principled rejection of the virtual holocaust the Iranian-backed Alawite minority regime is carrying out against Syria's Sunni majority infuriated the Iranian leadership.

There are numerous logical reasons why Hamas ought to distance itself from the Iranian sphere.

We should all know by now that Iran is only using the Palestinian issue as a propaganda asset for the purpose of spreading Shiism in the Arab world.

Otherwise, one would be prompted to wonder what relation there is between massacring Yemenis in Taaez and Arhab at the hands of Iran's agents and the liberation of Palestine.

Indeed, does the road to Occupied Jerusalem start from Yemen.

More to the point, we all know that Iran, not Bashar el-Assad, is the one that really calls the shots in Damascus.

More to the point, it was Iran after all that brought Shiite mercenaries from as far as New Delhi and Hirat in Afghanistan to slaughter Syrian children in the name of Hussein(!!!), which means that the Assad regime would collapse in 24 hours should Iran end its criminal intervention in Syria.

Hence, the inescapable conclusion is that Iran is responsible for the spilling of every drop of blood from Aden and Taaez in Yemen, to Falouja in Iraq, and to Zabadani and Halab in Syria. I wish I were mistaken in my assertion, but the facts on the ground are so clear and Iran can never be exonerated.

A clear message to the Iranians

Palestinians, including Hamas, would never be interested in increasing their enemies. Israel and her guardian ally, the United States, are more than enough.

However, the Palestinian people must never allow themselves to trade political and material support from Iran for betraying the innocent blood of Syrian children and women whose bodies are being crushed to smithereens on a daily basis by Iranian and Iranian-backed militias.

In the final analysis, Hamas doesn't trade in blood as the Iranians clearly do in Iraq, Yemen, Syria and Lebanon.

Yet, this is precisely what the Iranians want from Hamas, namely support or at least appear to support the Iranian-backed holocaust in Syria. But this is absolutely unacceptable. This is the clear and unmistakable message that Hamas needs to communicate to our Iranian friends or more correctly erstwhile friends.

I know that Iran has made some success in swaying some Palestinian groups into orbiting in the Shiite sphere of influence. Some Iranian clerks have gone so far as to claim that a certain Palestinian group is actually at Iran's beck and call.

However, these groups are unlikely to leave a lasting influence in Palestine. But a vigilant eye must be focused on these people lest the nightmarish experience in Yemen and Syria is allowed to repeat itself in Palestine.

Hamas derives legitimacy from the Palestinian people

It is an open secret that Hamas's close ties with Iran didn't bode well with many Palestinian Islamists as well as other Islamists in the region.

Moreover, these ties alienated some key regional powers such as Saudi Arabia, prompting some t religious leaders to claim that Hamas was deep in the Shiite pocket.

Al-Hamdulillah, this claim has now been proven baseless, with no iota of truth to it.

But the matter doesn't stop here and Hamas must never be pushed into a situation where it would regret dislodging itself from Iran.

This is a message to our Saudi brothers to reflect on because in the final analysis Hamas is part and parcel of the Sunni axis in the region. Therefore, Saudi Arabia ought to be more generous in supporting Hamas and the thousands of Palestinian families sustained by Hamas.

Saudi Arabia, a financial superpower, must under no circumstances sallow Iran to export heretical Shiism to Sunni Muslim societies even under the false rubric of supporting the resistance against Israel. In the final analysis, the ultimate Iranian goal is not to help us defeat Israel, but to make us badmouth the Prophet of Islam, his wives and his companions.

A last word to the Saudi brothers:

We all know that Iran never flinched from bankrolling its militias. Now, in light of the quagmire in the region, the Saudi leadership should have brought itself to realizing that supporting genuine Sunni movements and resistance groups everywhere in the region is a must for expediting Sunni Muslim interests in the region and the world.

Khalid Amayreh is a Palestinian journalist and current affairs political commentator living in Occupied Palestine


---


BANGLADESH


The Hidden Hindu-Muslim war in Bangladesh: 4th Blasphemy Blogger Killed.

Compliled by New Trend from Hindustan Times, the Guardian and others.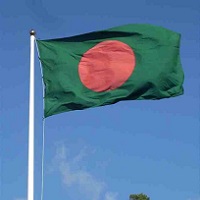 On August 7, a Hindu blogger, Niladry Chattopadhya, was hacked to death in his apartment in Dhaka. Two Islamic fundamentalists have been arrested by August 12.

The attacks on bloggers began with the killing of Avijit Roy, Hindu American, who was the mastermind of blasphemy against Islam [including the Prophet, pbuh.]

The background to the killings is the murder of nearly 500 Muslim youths by Bangladeshi police and military, mostly controlled by Hindus. The youths were killed over three years in street protests against the arrests, mistreatment and some executions of senior Islamic leaders of Jamaate Islami. This widespread oppression of Muslims was carried out by the Bangladeshi regime of Ms. Hasina which is closely linked to the government of India.

Jamaate Islami is an unarmed and peaceful movement, mostly middle class, which was criminalized on the basis of claims that it had supported Pakistan and killed many Hindus. The trials linked to this oppression were debunked by human rights organizations as show trials.

The death in police custody of 90 year old Prof. Golam Azam, senior Islamic leader with a track record of peaceful service of Islam, signified that the Dhaka regime was out to dismantle all Islamic opposition however peaceful.

Along with suppression of the Islamic movement, the regime allowed attacks on Islam by Hindu blasphemers, organized by a Hindu American.

Bangladeshi Muslims seemed totally helpless There was no media outlet for them.
Then came the attacks on the bloggers which have been claimed by the al-Qaida's affiliate in Bangladesh.

The USA which ignored the suppression of Jamaate Islami has joined the investigation into the attacks on the bloggers led by an FBI officers who is now in Dhaka.


---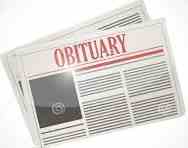 Pakistan's Hero Hamid Gul Passes away: Faced India on Battle field: Supported Osama bin Laden.
[New Trend Editor.]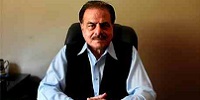 Hamid Gul, the former head of Pakistan's Inter-Services Intelligence agency during the end of the Soviet occupation of Afghanistan and who supported Islamic militants, has died of a brain haemorrhage, family members have said. He was 79.

His daughter, Uzma Gul, told AP on Sunday that her father died late on Saturday night at the hill resort of Murree near the capital, Islamabad.

Born in 1936, Gul served in the army and fought in two wars against India. He always advocated that nuclear-armed Pakistan should confront its atomic-armed neighbour India.

As the chief of Inter-Services Intelligence (ISI) from 1987 to 1989, he helped the CIA funnel weapons and money to jihad groups fighting Soviet troops in Afghanistan. He later broke with the US and loudly supported Islamic militants, including al-Qaida's then leader, Osama bin Laden.

"[Prime Minister] Nawaz Sharif has expressed his heartfelt condolences over the sad demise of Lt.Gen.(retd.) Hamid Gul," the ruling party's media office said on Twitter. "The prime minister prayed eternal peace for the departed soul and said that may God bless the deceased." [BBC]



---


Julian Bond: Civil Rights Icon Passes Away
[Courtesy AOL News].

Bond burst into the national consciousness after helping to start the Student Non-violent Coordinating Committee — where he rubbed shoulders with the likes of Stokely Carmichael and John Lewis. As the group grew into an important force that advocated for social change, the young Bond dropped out of Morehouse College in Atlanta to serve as the committee's communications director.

Bond was elected to the Georgia House of Representatives in 1965 and stepped into the national spotlight after being refused his seat because of his anti-war stance on Vietnam. The case went all the way up to the U.S. Supreme Court decision, which ruled in his favor. Bond took his seat in 1967.

In 1968, he led a delegation to the 1968 Democratic National Convention, where his name was placed in nomination for the vice presidency but he declined because he was too young.
He served in the Georgia House until 1975 and then served six terms in the Georgia Senate from 1975 to 1986. He also served as president of the SPLC from its founding in 1971 to 1979 and was later on its board of directors.

[Unfortunately towards the end of his life, Bond became a supporter of the homosexual movement driven by his absolutist ideas of equality. Most Black churches oppose homosexuality though it is supported by President Obama.--- New Trend.]


---


KASHMIRE

Massive Protests against India's Occupation army: Crowds Carry Pakistani Flags

August 14. India detained elderly Kashmiri leaders Syed Ali Gilani and Mir Wayze in their homes but it could not stop the Kashmiris from celebrating Pakistan's Independence Day. Hundreds of thousands of kashmiris brought out rallies carrying the Pakistani flags to show that they were with Pakistan.

August 15. There was a complete general strike in Occupied Kashmir on India's independence day as the people protested against occupation by India.


---


War News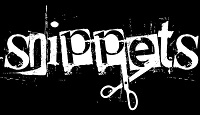 Pakistan - Aug 16: In Attock, 50 miles from Islamabad, a huge bomb explosion killed Khanzada, the Home Minister of Punjab, and 12 other senior officials, and injured scores of others.

The attack appears to be retaliation for the killing of Ishaq, the leader of Sipahe Sahaba, r.a. and 18 people who were trying to free him during transportation by the police.

Also, on August 16, Pakistani jet bombers attacked supporters of the Pak Taliban in North Waziristan, killing 20.

Mujahideen from Afghanistan came in and killed 3 Pakistani troops near Chaghi in Baluchistan.

Syria- Assad's air force bombed civilians in a market place in Duma, near Damascus. When rescuers came to dig out the bomb victims, Alawite air force returned and slaughtered the crowd. The number of deaths has reached more than 100 killed and 200 wounded.

In the Qalamoun mountains, fighting at a resort town resumed after three days of cease fire to rescue civilians.. Hizbullah, Syrian troops, Shi'ites troops from Iraq and Afghanistan led by Iranian officers have been attacking the mujahideen defenders for three weeks but have been beaten back.

Islamic forces are advancing into the Shi'ite heartland of Lattakia.

Mujahideen are bringing Damascus itself under fire.

In the north, Islamic State is pushing back "rebels" who want "democracy" rather than Sharia, Islamic State is also advancing towards Homs in spite of Assad's furious air and land attacks.

Al-Nusra has withdrawn its forces facing IS after US air force bombed al-Nusra

US air force carried out 21 more strikes against Islamic State killing dozens of Muslims.

IRAQ - August 16: In latest raids by Islamic State fighters coming out of Fallujah, 15 Shi'ite troops were killed and 15 wounded.

In a raid near Beiji, mujahideen killed scores of Shi'ie troops.
[Al-Jazeera]

Indo-Pakistan-Kashmir

Artillery exchanges between Indian and Pakistani troops continued for a third day, non-stop.


---


Continuing Attack on Dr. Siddique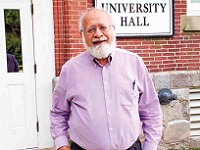 Continuing Attack on Dr. Siddique by the Major Media.

Readers of New Trend are urged to let us know if there is anything anti-woman or anti-Semitic in Dr. Siddique's statements.

Herewith we give the COMPLETE uncut attack published in the Philadelphia Inquirer of Aug 10th:

Lincoln professor says he will not hold back on inflammatory remarks

Kaukab Siddique doesn't regret calling Pamela Geller and like-minded anti-Muslim commentators "dirty Jewish Zionist thugs."

"I would say it again," the Lincoln University associate professor of English said defiantly.

Geller, Siddique said, committed the equivalent of "cultural genocide" by running a contest that encouraged people to draw cartoons of the prophet Muhammad.

"She did the worst, other than killing us," he said of Geller, whose group, the American Freedom Defense Initiative, is labeled an anti-Muslim hate group by the Southern Poverty Law Center. If she violates what is "most sacred to us, we can talk about her, that she is Jewish and she is white and she's a supremacist and she is doing this to us."

In an interview in his office at Lincoln, Siddique, 72, discussed the controversial views that have led critics to call for his dismissal. Most recently, Siddique drew ire for Facebook posts that included the remark about Geller, suggested that one reason Bill Cosby's accusers did not come forward sooner could be that "many women are sluts" and opposed a "homo uprising."

Siddique, a Muslim who is a native of Pakistan, defended his right to speak his mind on his own time. "If you can't talk and you can't express yourself at a university," he said, "then you can't express yourself anywhere."

In 2010, some legislators called on Lincoln, a historically black university in Chester County, to fire Siddique after he spoke against Israel at a Washington rally and said he doubted elements of the Holocaust. As a "state-related" university, Lincoln receives about $13 million in state funds.

Siddique said he visited then-Lincoln president Ivory Nelson, who had a pile of mail criticizing the remarks. He said he offered to resign, but Nelson would not accept.

"He said 'We have to stick to academic freedom,' " Siddique recalled.

That's not the way Nelson remembers it. "I would have accepted it in a heartbeat," said Nelson, now retired. Siddique's remarks hurt Lincoln, he said. "There's no way in the world people are going to look at you and disassociate you from the institution," Nelson said.

He said he did not fire the tenured professor because his work was adequate, the remarks were made off campus on his own time, and he has the right to free speech. Lincoln condemned the remarks in a statement, much the same as it did last month after the inflammatory Facebook posts came to light, first reported in the Daily Beast.

As unpalatable as some of these remarks may seem, professors have the right to speak about public matters without fear of repercussion, said Gregory F. Scholtz, of the American Association of University Professors.

"I think the underlying principle is you want to have a great deal of latitude so that the truth will never be suppressed," said Scholtz, the group's associate secretary and director of the Department of Academic Freedom, Tenure and Governance. "The idea is that good ideas eventually defeat bad ideas. But that's not going to happen if you suppress ideas."

The association recently censured the University of Illinois at Urbana-Champaign for reneging on a job offer to Steven Salaita, a professor of American Indian studies who criticized Israel on Twitter. Scholtz said the university shouldn't have rejected Salaita without a hearing to prove a lack of fitness for the job.

One of Siddique's most controversial stances is his skepticism about the Holocaust. He points to the work of David Irving, a Holocaust denier who has said there was no evidence that Jews were killed in gas chambers.

Irving's views have been discredited by mainstream historians. Ruling in a libel case Irving filed against a detractor, a British judge called him anti-Semitic and said he associates with neo-Nazis.

"I have read things from both sides," Siddique argued, "and therefore I think that for any study of the Holocaust, we need to know what the critics say."

"Were there ovens?" he asked. ". . . If you study the pictures of Auschwitz, there are no ovens there."

In a letter to Lincoln president Richard Green, State Rep. Mark Cohen, a Philadelphia Democrat, called Siddique's comments "hateful" and said the university should dismiss or discipline him. He said the school's contract with faculty requires professors to be "accurate in their utterances."

The Anti-Defamation League also condemned Siddique's remarks.

Siddique held firm in his views. In the interview, he railed against the U.S. military, which he said has "fallen below Hitler" in its treatment of prisoners at Guantanamo Bay and in Iraq.

"Every day, they go and bomb people, saying suspected Taliban," he added. "You kill someone because you suspect they are Taliban?" Siddique said he doesn't share his political views with students or talk to them about his doubts about the Holocaust. "My policy with students is help them to think, not tell them what to think," he said.

Born in 1943 in Lahore, the capital of the Pakistani province Punjab, Siddique earned his academic degrees from the University of Karachi and received a scholarship to Dalhousie University in Halifax for his Ph.D. in English, he said. He came to the United States in 1975. At the time, he said he was writing critically about the Pakistani government, which he saw as "tyrannical." Friends warned him not to return, he said.

Siddique said he worked for publishing houses in Indiana and Virginia before arriving at Lincoln. He felt welcome there. "I'm not prejudiced but I think African Americans are more open minded," he said. "They are willing to listen to many things which other people would not be willing to listen."

He added: "They know that human beings can be treated very badly and lies can be told about them." Slavery, he noted, lasted longer than the Holocaust.

"Every day in our lives we have this racism emanating from slavery," he said. ". . . We have our own problems. We can't just be talking about Schindler's List and stuff like that."

He said he has not had pushback from students or his Lincoln colleagues.

Linda J. Stine, a longtime professor in the master of human services program, said she disagrees with most of Siddique's views.

But "as a colleague, I have found him unfailingly polite and helpful," she said. "If one did not read his writings outside Lincoln, there would be no question or problem."

Siddique, who has three grown children, lives in Baltimore with his wife, who works in the pharmaceutical industry. "She's from Texas, believe it or not," he said of his American-born wife, who is more than two decades his junior and whom he declined to identify.

In addition to his work at Lincoln, Siddique teaches at a mosque and community center in Baltimore and publishes an Islamic magazine. He said he visits Pakistan, but doesn't say he has traveled there from America.

"We have stirred up such hostilities, it's unbelievable," he said. He blames the American government and commentators such as Geller for rising tensions around the globe. Siddique shrugs off the criticism of his Facebook posts and provocative views. He said his comments about the women who have accused Bill Cosby of drugging and sexually assaulting them have been misinterpreted.

"I'm sure that Cosby did this, but why did women take so long to come out against it?" In a Facebook post, he posed five possible reasons, including his observation that "many women are sluts."

In the interview, he mused further about that, saying, "This could be one reason that they would go and meet someone who was very well to do, alone, have drinks with him, and then might have sex with him and then claim they were raped. "I'm not saying that happened," he said. "What I'm saying is that a possibility?"

He will continue to speak out, he said. "What I want to achieve," he said, "is that I should die in a condition of virtue, that I should not have violated my sense of justice and goodness."


---


Analysis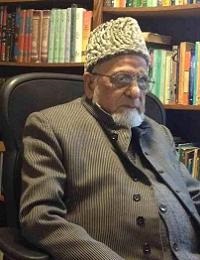 The Propaganda Against ISIS.
[Written to an Indian Muslim scholar who condemned ISIS.]
by Shamim Siddiqi
[With comment from Kaukab Siddique.]

Mohtram Javed Bhai, Salaam

You are forgetting the other side of the coin. Have you got any proof or the West has presented any documentary evidence or it is just propaganda stunts against the so-called ISIS? It is the creation of Western hegemonies against Islam and their hate campaign against Muslim state.

Every day West in coming with their concocted and self-coined witch-hunting stories. You should first challenge these outlets.

India is also a paramount associate with the West in blaming Muslims of India and outside and the so-called Muslim states are, unfortunately, the worst enemies of their own people.

The West will never see their own misdeeds, oppressions, occupations and falsely coined hate propaganda against Muslims and Muslim States. I am fed up with their systematic DAILY falsehood.

The foreign journalists who are the agents of foreign powers are ramming the Muslim world and creating false propaganda like whispering campaign against us must be given a clear Notice to correct their behavior, be honest in their reporting or leave the country. The sooner they leave, the better it would be..

Shamim Siddiqi


---


Shias are working with the West. [comment by Kaukab Siddique.]

walaikum asalam

Thank you Shamim Bhai

Your reply to Dr, Javed regarding ISIS etc is very valuable.

None of us are connected in any way, directly or indirectly with ISIS.

As researchers, writers and journalists, it is our duty to search for evidence even while intense war is going on.

The Western powers and Shi'ites have joined hands to crush ISIS. They are attacking ISIS every day but are mostly unsuccessful.

Out of sheer frustration, western powers and their media and Shias are busy publishing the worst possible accusations against ISIS. They have failed to bring any evidence but with global media in their control, they are clobbering the caliphate led by Abu Bakr al-Baghdadi al-Quraishi al-Hussaini.

Attacks on Yazeedis and Christians are being publicized without evidence. It's almost all hearsay and gossip about slavery, abuse of women and mass executions.

Now even the leader of ISIS is being accused of rape owing to gossip by two Yazeedi women.!

The propaganda power of the West and the Shi'ites is so vast that the most ghastly stories are accepted even by Muslims. There is no demand for EVIDENCE.

By contrast, the daily bombing by the US air force is hardly publicized. USA has claimed that it's air force has killed thousands of people supporting ISIS. SOHR documented 1075 Islamic fighters were killed in Kobane alone. The Shi'ites led by Iran, Hizbullah and Bashar Assad kill civilians, including women and children, EVERY DAY. It is not publicized though it is METICULOUSLY documented day by day by the Syrian Observatory for Human Rights [SOHR]

We must be truthful and honest.

Sincerely
Kaukab Siddique


---


PAKISTAN





Jamaate Islami Raises Pakistani Flag, Condemns Indian Moves, Supports Kashmiri Struggle
by Qaiser Sharif

LAHORE, Aug. 14; Flag hoisting ceremonies marking the Independence Day were held at the JI headquarters Mansoora and JI offices at provincial, divisional and district levels on the instruction of the Ameer, JI, Pakistan, Senator Sirajul Haq.

JI Secretary General, Liaqat Baloch, hoisted the national flag atop JI headquarters at an impressive ceremony also attended by JI deputy chief Hafiz Muhammad Idrees, Maulana Abdul Ma'lik, General Secretary JI Sindh, Mumtaz Husain Sabtu, other party leaders, workers and students from the Mansoora Model School. The students presented the national anthem on the occasion.

Speaking on the occasion, Liaqat Baloch said that the huge sacrifices rendered by our forefathers for the creation of Pakistan made it obligatory that the nation left no stone unturned for building it into a model Islamic, welfare state. He said that national unity and unanimity was our real strength whereas the enemy was trying hard to shatter our unity by dividing us into Shias and Sunnis.

He said that India was our sworn enemy and had not accepted the creation of Pakistan from her heart. Indian Prime Minister Modi had, during his recent visit to Dhaka, admitted his role in the breakup of Pakistan in 1971 but the UN or any other international forum had not taken notice of this. He said that the US and world colonialism wanted to destabilize this country in order to establish India's supremacy in the region. He said it was time that Pakistan, Iran and Afghanistan stood united to foil enemy designs.

Liaqat Baloch said that Pakistan would remain incomplete without Kashmir. India, he said, had been occupying Kashmir for the last 70 years while the Kashmiris were holding big rallies today to celebrate Pakistan's independence and were hoisting the Pakistani flag. Eight lakh Indian troops posted in Held Kashmir had failed to crush the Kashmiris freedom struggle. The Kashmiri youth were raising slogans of Pakistan Zindabad while India army was trying every tactic to crush their freedom spirit. He said that the veteran Kashmiri leader Syed Ali Gilani had infused such a love for freedom in the Kashmiri youth that could not be crushed by force.

He said that the Prime Minister's advisor for Foreign Affairs, Sartaj Aziz was visiting India on Modi s invitation. He said the Pakistani rulers craze for friendship with India was tantamount to rubbing salt on the wounds of Kashmiris. This showed that the rulers were anxious to serve US and India's interests as compared to the interests of their own country. He counseled Prime Minister Nawaz Sharif to abandon the idea of friendship with India and bring the foreign policy in line with the vital national interests.

He was confident that the dream of JI chief Sirajul Haq for a peaceful and prosperous Pakistan would be realized soon.

The ceremony ended with the prayer by Hafiz Muhammad Idrees. He prayed for the strength and prosperity of the nation and the country.


---


War News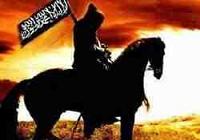 Afghanistan
Dr. Ayman al-Zawahiri Offers Support to new Taliban leader Mullah Mansour
from BBC

August 13:

In a recording, released on al Sahab and other jihad websites and accompanied by a still image of Zawahiri, he said: "As emir of al-Qaeda, I pledge to you our allegiance, following the path of Sheikh (Osama) bin Laden and his martyred brothers in their allegiance to Mullah Omar."



August 14:

The new Taliban leader enthusiastically accepted the support of the al-Qaida leader.


[Islamic State, IS, supporters are trying to draw support in Afghanistan from the many Taliban groups in existence, thus putting Taliban on the defensive.

[Dr. Zawahiri's wife and children were killed in a US air strike in 2001.]


---


Iraq

ISIS Truck Bomb slaughters Shia militia caught shopping in Baghdad: Iraqi Air Force bombs Children's Hospital in Fallujah.
[source BBC]

August 15: A huge truck bomb hit Shi'a militia caught unawares shopping at a market in Sadr City [Baghdad]. Early reports indicate 67 killed and many more wounded.

They were from the Mahdi Army and the Shia mobilization forces.

Shia militia have been burning homes and killing civilians in Tikrit, the hometown of President Saddam Hussain.

The Baghdad Shia government's air force hit a children's hospital in Fallujah which is ruled by the Islamic State, IS. Medics report at least 20 killed in the attack.


---


Our America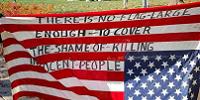 Boston

Encounter Groups Organizing Students: Muslims and Zionist Jews
by Sis. Karin Friedemann

I have for a long time advocated that there is no better way to encourage revolutionary thinking except through student groups, especially nowadays when we have long established student organizations plus new technology to link everyone in the country and abroad on social justice issues. The enemy such as Hillel has top down command structure to organize and energize every Jew in the country to care about any cause even as obscure as "slavery in Sudan" or "sweatshops in Pakistan." As soon as one of their leadership comes up with a game plan, every related student organization is going to get active in trying to convince church and synagogue of the cause they want to promote.

Communist Party groups have a lot of activities that a person could join if they enjoy going to protests or political history group studies. Student groups define public opinion.

The student organization structure is the most important and efficient political organizing tool available for anyone with a cause. The YMCA obviously caught on to this line of thinking because they actually funded my 16 year old son to go to a social justice leadership training program this summer for free, staying in the college dorms of Nazarene College. Naturally they spent one out of five days defining gender as a continuum but what my son understood of the discussion was that you should not be mean to confused people. They also discussed racism, sexism, classism, etc and defined the terms so that the young people could understand the linguistics of their approach, which seems to be leftist.

My son's basic experience of the summer camp was a lot of emotional support to get the kids to express how they feel about themselves, their background, experience with racism, sexism and so on. It was a chance for them to say what they have never been allowed to say before, in a group situation that was very encouraging. My son felt he broke some boundaries past his fear of public speaking. I learned from hearing about it that he feels that he does not know enough about his ethnic background to even try to represent what people think when they look at him and might want to ask about it. The experience of being expected to explain who one is, can be stressful especially to young people who are still searching for the answer to that question.

Even though I appreciate the goals of race and gender politics, we have to realize that America is like a garbage dump of people who left their country. We are the riff raff of global society. The most important part of being American and coming of age is realizing that nobody cares about you. You are totally on your own. There are beautiful merits to that approach to life too. Think of how much the sea cares about the fishermen catching the food you will later buy. The sea does not care about you and nor does politics. All a person can do is gain skill riding the waves.

Those who feel they benefited from this week long emotional and learning experience are now invited to attend weekly meetings with the goal of establishing student organizations in their various learning institutions, including high schools.

When I was in college, I belonged to the Muslim Students Association. At Wayne State University in Detroit, we had our own mosque, our own building on campus to make wudu, attend jummah, and hopefully organize. The Board of Directors was overseen by the older generation of Egyptian and Pakistani Muslim Brotherhood alumni but completely was run by the students, who even vacuumed and cleaned. toilets. But it was not only about having a place to pray.

The MSA always required a handful of students to volunteer for roles like President, Vice President, General Secretary... I was the Publication Secretary one year late 90s.

The thing with the MSA is like the Green Party today. All you have to do is show up at your first meeting and they want to appoint you to something. They really need fresh blood. Once you have a position you will be affiliated with an organization, which means you have common ground to communicate with other chapters and also you can state that you legally represent your members.

For example, you could send off a fax to your local Representative saying you represent the Muslim Students Association or any organization you decided that you belong to, and you might likely get a meeting to discuss issues with some person representing the government. You cannot do this unless you represent an organization. That is why you must join, or create one.


---


New York
How do we Know that Injustice is built into the American System Based on Race?
Check these Facts
by Sis. Aisha [Jamaat al-Muslimeen]

New York City - The American Department of Justice (DOJ) is a very corrupt entity. Many of the rules it imposes on its citizens are rooted in racial hatred by White politicians towards non-Whites, mainly people of African-descent and Native Americans. If you read the debates for some of these archaic laws, which are still in existence, you will understand just how a diseased mind operates and runs an entire country.

For instance there is the Felony Disenfranchisement Law, which states that convicted criminals cannot vote. If you think about it, why would there ever be a consideration for such a law in America? This law goes back to Ancient Greek times but, America has the strictest form of it, which prevents convicts from voting, permanently, in most states!

According to ProCon.org: "Between 1890 and 1910 many states adopted new laws or reconfigured preexisting laws to handicap newly enfranchised black citizens whose rights had been expanded by both the Fourteenth and Fifteenth Amendments..."

In 1901 an all-White constitution convention was held in Alabama. One of the main issues discussed was the Felony Disenfranchisement Law. There were a plethora of reasons given by a 1901 all-White Alabama constitution convention but, the main reasons were imprisonment for ANYTHING, vagrancy, and miscegenation (race-mixing). Many other states started to adopt these oppressive changes to their laws.

The 1890s saw the end of the Reconstruction Era and the ushering in of the racist Jim Crow Era. There has always been a concerted Federal effort to thwart Black empowerment in America.

Fast forward to the 1985 or 1986, which is when CNN announced that the Black population in prison had overtaken the White population. This rule permanently rescinding voting rights of convicted criminals has had somewhat of an effect on the Black vote but, it has not been as aggravating as the fact that most people are jailed for nonviolent offenses. It is not as aggravating as knowing that a Black person will go to jail for smoking marijuana publicly, while a White man gets a stern warning or a ticket, in New York City!

Voting in America has been proven to be a farce since its inception. In other countries, the popular votes are what makes a politician victorious, whereas in America we have the electoral college, which could differ from the popular vote. So, the people's vote does not count! There are other assertive ways to improve society. Voting makes people too passive.

Ohio and Louisiana are in competition for being the most bass ackwards states! Florida is another bass ackwards state. In Ohio, there have been judges sentencing mostly Black women to wearing humiliating signs publicizing their crimes. In November 2012, a Black woman drove on the sidewalk to avoid a school bus unloading children off of it. A judge sentenced her to wear a sign that said, "Only an idiot drives on the sidewalk to avoid a school bus." (courtesy of USAToday.com)

Also, Ohio is the only state that still, illegally, imprisons people for being in debt!

Another way the justice system traps the poor is through the illegal use of bail settings.

The idea of setting bail is to make sure that after you pay it you return to court to face trial. When someone skips out on bail, meaning they paid the bail money but did not report back for the trial date, that money is never returned by the government. They keep it. Bail is only suppose to be insurance money. However, there is still a caveat with the bail and that is it must be paid in CASH! Raising bail money, even a few hundred dollars, can become a family affair!

There are efforts in New York to make the justice system accept other forms of payment, since unlike Rev. "Charlatan" Sharpton and Congressman "Strangle" Rangel, others cannot afford to protest injustices with $1000 cash on them ready to post immediate bail.

Just as Malcolm X has stated: The White man's power is in the courts. The oppressor has established a system that empowers him and keeps him dominate over all of us! It includes the political system, judicial, penal, economic, and educational (Read The Miseducation of the negro by Dr. Carter G. Woodson).

Our goal as Muslims is to stay away from these corrupt forces, as best we can. This includes voting, which many Black Americans do not understand. Ironically, over one hundred years later, the Brown vs Board of Education ruling against segregation and 1965 Civil Rights Act saw an effort to assimilate Blacks. But, this has failed!

Once you develop faith in Allah and His Way as the ONLY way, you begin to become less dependent on the system and more so on yourself! It is a very freeing and empowering feeling. Not easy but, it can be done. "Seek help through patient perseverance and prayer. For Allah is with those who patiently persevere." (Holy Qur'an 2:153)


---


Fairfax, Virginia

Barrel Bomb Attack by Assad's helicopters: One of Thousands
UMR Condemns Attacks on SRD Medical Facilities in Syria

Alexandria, VA (Aug. 14, 2015) --- United Muslim Relief (UMR) announced on Friday that it stands in solidarity with partner organization, Syria Relief and Development (SRD), in calling for the protection of hospitals and clinics within Syria. As a relief and development organization with a primary focus on healthcare initiatives, UMR condemned recent attacks on SRD's medical facilities and continues to encourage the promotion of universal humanitarian principles that respect the sanctity of medical facilities everywhere.

UMR officials made it clear that the organization deemed it a fundamental human right that a person considers themselves safe within the confines of a hospital, clinic, or any other facility wherein medical services are being provided.

"These atrocious attacks on SRD's facilities, which killed two local children in the near vicinity, further damage the psychological welfare of displaced Syrians. The international community needs to place the education (and inculcation) of humanitarian principles at the forefront of international debate."
- Dr. Abed Ayoub, President and CEO

SRD's medical center---a rehabilitation therapy facility specializing in dialysis and physiotherapy---in the Jarjanaz area of Idleb was attacked early Monday by a barrel bomb. Among the damage caused included the destructions of an ambulance, firetruck and a storage facility housing essential health care supplies. While SRD health care staff members were not injured, two children were killed and more than 16 injuries were reported in the surrounding area.

SEE: SRD Rehabilitation Clinic Damaged in Attack, Two Local Children Killed

# # #

About United Muslim Relief (UMR)

United Muslim Relief is a registered 501 (c)(3) non-profit organization in the USA. It is one of the fastest growing NGO's in the United States, with a focus on building humanitarian coalitions to tackle developmental needs. UMR was first launched by a group of students at George Mason University in Fairfax, Virginia who wanted to do something to help the victims of the Haitian earthquake and has now become a respected humanitarian player with an emphasis on health programs. As well as serving underprivileged communities around the world, UMR has hundreds of dedicated volunteers in the US who are dedicated to making a positive contribution to American society. Our motto "beyond relief" bears testament to our belief that we must work to empower those most in need and help them attain dignity through giving them the opportunity to lift themselves out of poverty


---


RESEARCH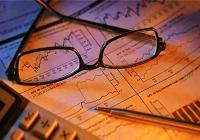 Analysis of the Source of the Attacks on Hadith: Why did Imam Bukhari select so few Hadith out of so many?
by Kaukab Siddique, PhD

Part of the Euro-American campaign against Islam is the systematic assault on the credibility and authenticity of the Hadith. Anti-Islam scholars see Hadith as a promising target because they believe that a certain segment of Muslims is vulnerable to an attack on Hadith. One of the developments of neo-colonialism was the emergence of westernized elites in each Muslim country who were well versed in western poetry, drama, fiction, admired the scientific developments in the West and despised the religious populists among their own people whom they labeled broadly as mullahs.

There was some justification in the reaction to the mullahs. A conventional type of religious preacher/teacher had become commonplace who was not well-grounded in Islamic studies and often used weak or out-of-context hadith narrations to arrive at broad generalizations. These preachers were also sectarian in their approach to religion and created a picture of hadith related Islam which repulsed even those westernized elites who wanted to return to their Islamic roots.

Owing to the proliferation of these shallow preachers, the elites did not see (or could not see) that authentic Islamic scholars were also coming forth to lead the nation, among them people like Abul Ala Maudoodi, Syed Qutb, Imam Khomeini and Shaikh Omar Abdel Rahman.

PLOY NUMBER ONE:

Attack on the Hadith is carried out under the slogan of Quran only. Thus the attack can resonate among Muslims who though westernized have considerable loyalty to Islam. It is often not seen as an attack on Islam at all but rather as an attempt to purify Islam.

The beginning point is usually to claim that Imam Bukhari himself, the foremost among compilers of hadith selected only a couple thousand hadith from among the 600,000 or so which he found.

Here is a typical comment on Hadith from G. A. Pervez . With reference to the collectors of Hadith , he says:

"They found hundreds of thousands of Hadith but there were very few among them which they (the collectors) declared sahih (correct or authentic) and recorded them in their compilations. By the way, notice how many hadith these persons found and how many hadith they selected for inclusion in their compilations:

Imam Bukhari. Out of 600,000, leaving out repeats, he took only 2762.


Imam Muslim. Out of 300,000, only 4348.." and so on he goes on with the remaining six books of Hadith.

He concludes thus:
"Obviously when the acceptance and rejection of hadith depends on the compilers' perception, who can say that out of this dump of hundreds of thousands which these persons rejected, how many authentic hadith might have also been wasted. As for the many hadith among those which these persons chose, which can in no way be considered the words and actions of the Prophet (pbuh), will be clarified further on in this book. ( Matalib al-Quran volume 4 by G. A. Pervez, pages 352 and 353).

This quote is important because it has become the staple of anti-Hadith polemic during the more recent campaign against Islam. Notice the attempt to speculate and cause doubt: "who can say."

The date of publication is important: 1981.

The publisher is the Perwezi sect's organization called Idara-e-Tolu-Islam.

This could have been just an individual's misunderstanding of Hadith. However, the publishers present Pervez as Mufak-kir-e-Quran [The Quranic Thinker]. Important here is Pervez's dishonesty. He did not admit an important fact that these objections against Hadith have been brought by ALL THE FAMOUS CHRISTIAN MISSIONARY WRITERS. In a translation of The Life and Message of Muhammad (pbuh) by Allama Saiyid Sulaimam Nadwi by Mohiuddin Ahmad (published in 1977, four years before Perwez's book), we are given precise information on the Christian missionary charge against Hadith relating to the SPECIFIC ISSUE of the few hadith selected out of 600,000 etc by Bukhari and others.

The following FAMOUS Christian writers contended on the basis of Bukhari's selection from 600,000 and Ibn Hanbal's out of 7,500,000 that hadith was all a mass of forgeries and dubious reports. These charges occur in a variety of forms in:

Muir, LIFE OF MAHOMET, London, 1894, vol.1, page xxxvii


H.A. R. Gibbs, MOHAMMDANISM, London, 1964, page. 79.


R. A. Nicholson, A LITERARY HISTORY OF THE ARABS, Cambridge, page 1962


A. Guillaume, ISLAM, p. 91


Pervez was not a scholar of Hadith and he cleverly concealed the probable source of his attack on Hadith:
Christian missionary polemicists. He did not know even its basics. Unfortunately he made a virtue of his ignorance. In simplified form, here are a few points which will help readers understand why there were so many hadith and Bukhari only selected a couple thousand:

1. If a hadith is narrated by a hundred students of the companions of the Prophet Muhammad (pbuh), it is counted in hadith narration as ONE HUNDRED HADITH. Thus the text is only ONE, but the chains of narration come from many narrators. Take the first hadith in Bukhari's Sahih: IT IS NARRATED by way of many chains of narration. The Prophet said (pbuh):

ACTIONS SHALL BE JUDGED BY INTENTIONS. If 70 students of the Prophet's companions heard this hadith from hazrat Umar (r.a.), one of his companions, that would start 70 chains of narration. The student's student would have his own student and school of learning, etc.

IMAM BUKHARI would look at the 70 chains of narration (or 70 hadith) and SELECT THE ONE HE CONSIDERED the MOST RELIABLE OR COMPLETE.

The process goes on with all the hadith he selected.

He is not leaving out any fabrications. [He would not even consider fabrications.] He is leaving out chains of narrations which are not the best. [For numerous specific examples, see Azmi's STUDIES IN EARLY HADITH LITERATURE, 1968 and Mustafa Sibai's AL-SUNNAH Wa MAKANATUHA FI AL ISLAM, 1961.]

The full title of Bukhari's compilation contains the word Al-MUKHTASAR which indicates clearly that he was NOT trying to collect ALL the correct Hadith but a selection of authentic hadith.

[For our Urdu readers, if a person selects some of Iqbal's poetry, and compiles a selection of what he considers the best, that does not mean that the poetry he does not select is FABRICATED and does not belong to Iqbal.]

This is only one of the proofs that Pervez was deliberately publishing false stories against Hadith to spread distrust and suspicion against the second sacred source of Islam, the Hadith of the Prophet Muhammad (pbuh).
.
Today attacks on hadith have become a worldwide industry, nourished by Jewish and Christian missionary scholars and their brainwashed Muslim followers.



2015-08-17 Mon 19:16:29 ct


NewTrendMag.org