NewTrendMag.org News # 1607
[ Click on NEWS for back issues ][ OUR BOOKS ][ Previous Issue ]

4 RamaDHaan 1436 A.H.- June 21, 2015 Issue # 77, Newsletter #1607

---


Hadith of the Week

Narrated Ma'qil

Allah's Messenger said, "If any ruler having the authority to rule Muslim subjects dies while he is deceiving them, Allah will forbid Paradise for him."

[Sahih Bukhari: Kitab al-Ahkam]


---


Saudi Secrets May be Coming out Soon.
WikiLeaks publishes the Saudi Cables

Friday 19th June at 1pm GMT, WikiLeaks began publishing
The Saudi Cables: more than half a million cables and other documents from the Saudi Foreign Ministry that contain secret communications from various Saudi Embassies around the world.

The publication includes "Top Secret" reports from other Saudi State institutions, including the Ministry of Interior and the Kingdom's General Intelligence Services.

The Saudi Cables are being published in tranches of tens of thousands of documents at a time over the coming weeks.

Today WikiLeaks is releasing around 70,000 documents from the trove as the first tranche.


---


Both Extremes in America are Wrong: The Third Way Which New Trend Proposes is the Way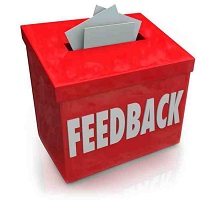 I loved your comments in "Our America" in issue #1604. [Sis. Aisha's article.] [ ntma1604.htm ]

It seems like there are only two options that the elites want dissidents to take:


sit around and hold hands and sing Gumbya and wait for some pig to bash their scull in, or


Grab a gun and kill some brain dead pig, and wait for the elites to use this as propaganda against their cause.


I see a third way: Pull an Iceland on them. While you're at it, grab your pen or keyboard, like Chris Hedges, Noam Chomsky, or even Poncho Threetrees are doing, and shame some sense into the flag waving morons who act like little Eichmann's. (Like Ward Churchill so bravely said.)

As the Black Man learned in the 60's: You cannot beg for your rights; you have to demand them - on your feet, not on your knees.

I thank you for your service, not some gun toting storm trooper.

Dan Unis [Colorado]



---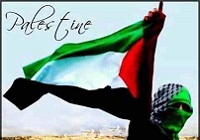 Citizens Resistance Against Israeli Settlers

JERUSALEM (AP) - A gunman opened fire at a car outside a West Bank settlement on Friday, killing an Israeli man and wounding another in what police said was a "terror attack."

Police spokesman Micky Rosenfeld said the two men were driving along a dirt road outside the West Bank settlement of Dolev when their car was struck. One man died from his wounds at a hospital. The second was lightly wounded.

The military said the men had been hiking. It said a Palestinian man pulled them over, asking for information about a nearby spring before opening fire on them.


---


Israel Church Set Ablaze in Possible Jewish Extremist Attack
by The AP
(With thanks from a Christian friend of New Trend in Florida)

Most famous Catholic church set on fire by Zionist Jews.
News completely censored by US media - Editor, New Trend
TABGHA, Israel - A fire ripped through one of the most famous Catholic churches in the Holy Land on Thursday, damaging the roof and burning prayer books in what authorities believe is an attack by Jewish extremists.

The fire broke out at the Church of the Multiplication of the Loaves and Fish in the middle of the night, causing extensive damage to the inside and outside of the building, said Israel police spokesman Micky Rosenfeld.

The modern building is built on the remains of a fifth-century Byzantine church and features a Byzantine mosaic floor that was not harmed. The church marks the traditional spot of Jesus' miracle of the loaves and fish, and is located on the shore of the Sea of Galilee in northern Israel. It is one of the most popular stops for Christian pilgrims visiting the Holy Land.

Father Gregory Collins, head of the Order of Saint Benedict in Israel, which maintains the site, said more than 5,000 people visit the church daily. He said the church would be closed for the next three days due to the fire damage.

"It's deplorable, absolutely deplorable. I consider such an attack to be not just an attack on a religious site, on a sanctuary, but also on one of the most visited places in Israel," Collins said. "It is also an attack on freedom of speech, democracy and the right to live here."

Father Matthias Karl, a German monk at the church, said a souvenir shop, an office for pilgrims and a meeting room were badly damaged, and bibles and prayer books were destroyed.

"It's totally destroyed. The fire was very active," he said.

A monk and a church volunteer were hospitalized from smoke inhalation, but the prayer area of the church was unaffected by the fire, he said.

A passage from a Jewish prayer, calling for the elimination of idol worship, was found scrawled in red spray paint on a wall outside the church.

Prime Minister Benjamin Netanyahu condemned the incident and ordered the head of Israel's Shin Bet internal security agency to "to conduct a full and speedy investigation.". "This morning's outrageous arson attack on a church is an attack on us all. In Israel freedom of worship is one of our core values and is guaranteed under the law,"

Netanyahu said. "Those responsible for this despicable crime will face the full force of the law. Hate and intolerance have no place in our society."

Israeli President Reuven Rivlin said authorities would make every effort to apprehend those responsible.

"Such terrible desecration of an ancient and holy place of prayer is an attack on the very fabric of life in our country, where people of different faiths seek to live together in harmony and mutual tolerance and respect," Rivlin said.

Police said they initially arrested 16 youths, all religious Jewish seminary students from West Bank settlements, but released them shortly thereafter. Their lawyer, Itamar Ben Gvir, told Israeli Army Radio the police had no evidence against the youths and that they were under suspicion simply for looking like young settlers.

In recent years, mosques and churches have been targeted by vandals in similar attacks. They are often attributed to extremist Jews from West Bank settlements. Such attacks have been widely condemned across the political spectrum in Israel, though few arrests have been made.

Last year, a group of mostly Jewish youth attacked the Church of the Multiplication's outdoor prayer area along the Sea of Galilee, pelting worshippers with stones, destroying a cross and throwing benches into the lake, Karl said.

Nahum Weisfish, a rabbi from Jerusalem, went to the church with an interfaith delegation to express sympathy and condemn the attack.

He said the site might have been targeted because it housed a synagogue some 2,000 years ago. "But either way it is forbidden for this to be done like this. We came to condemn this," he said.


---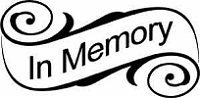 Chess Tournament In Memory of Dr, Abdulalim Shabazz:
Top Mathematician & Distinguished Scholar who supported Jamaat al-Muslimeen.

This nice video was put together by one of the Chess Players !
GoFundMe.com/vj4mahk


---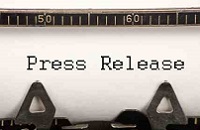 Jamaat al-Muslimeen Condemns Charleston, SC Shootings. US Intelligence Services Should re-Focus on Racist Groups & Stop Fabricating Anti-Muslim Plots

Press Statement by Nadrat Siddique, Jamaat al-Muslimeen National Majlis-e-Shura Member
Washington, DC
June 19, 2015

Jamaat al-Muslimeen condemns the massacre of four Black pastors and five other church-goers by a White Supremacist shooter at the Emmanual African Methodist Episcopal (AME) Church in Charleston, SC, yesterday.

We offer our deepest condolences to the families of the victims. It is particularly saddening that such an occurrence took place at a church which is nearly 200 years old and considered a historical landmark. As many are aware, the church was founded around 1820, by the great slave rebellion leader Denmark Vesey, who was forcibly brought to Charleston, but later bought his own freedom. He organized a slave rebellion in 1822, which was betrayed by some of the participants. Vesey and 34 others, including his son, were hanged. The church was razed by the authorities.

Jamaat al-Muslimeen notes the image of police officer Michael Brelo in Cleveland, standing on the hood of a car and shooting unarmed motorists Timothy Russell and Malissa Williams 15 times through the windshield at point blank range. We note the choking death of the asmatic Eric Garner by a New York police officer.

Internationally, we note the 2007 shooting spree by a U.S. Apache helicopter in Baghdad, deliberating targeting and gunning down 12 civilians, and laughing "Ha ha I hit 'em." We note the murder of large numbers of civilians by drone strikes - in violation of international law - in places like Pakistan, Yemen, and Somalia. In these cases and countless others, the perpetrators went unpunished. It is deeply troubling that these acts of terrorism and countless others against people of color by those representing the U.S. government, here and abroad -in violation of the United States Constitution and the U.S. military handbook - send the message to potential White Supremacist terrorists that there is no punishment for taking innocent lives.

We note that incidents such as the Charleston massacre indicate the inability of the U.S. government to protect its own citizens, and point to the compelling need for U.S. intelligence services to refocus their efforts. Instead of engaging in entrapment, fraudulent/ preemptive prosecutions, and Thought Crime prosecutions of Muslims and others, we encourage U.S.intelligence services to refocus their efforts on what is clearly a very real threat by White Supremacist extremists - domestic terrorists in the U.S.


---


Bangladesh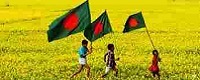 India's Prime Minister Modi and Bangladesh's Hasina Wajed Joined Hands to Betray the People of Bangladesh.

Jamaate Islami Bangladesh Issued this Polite Critique of Modi's Visit. Read it Carefully to Understand the Horrible Treachery of Hasina.

Indian Prime Minister's trip has disappointed Bangladeshi people, says Acting AmeerActing Ameer of Bangladesh Jamaat-e-Islami, Maqbul Ahmed has issued the following statement on 7th June, 2015 expressing reaction to the just ended trip of Indian Prime Minister Narendra Modi to Bangladesh.

"On behalf of Bangladesh Jamaat-e-Islami, we had issued a statement on 1st June, 2015 welcoming the visit of Narendra Modi, the Prime Minister of the biggest democratic nation of the world to Bangladesh. 16 crore people of Bangladesh have been waiting eagerly to witness some fruitful solutions of the yearlong debates and pending issues between Bangladesh and India.

During the just ended visit of the Indian Premier, 19 treaties, protocol and memorandum of understanding including for facilitating bilateral trade, coastal shipment & bus communications between the two countries. India will get a chance of use the Bangladeshi sea port of Chittagong and Mongla. They would get the facility to transport to North-East India by using the land territory of Bangladesh. All these treaties have been signed for the interest of India.

During the visit, Indian Prime Minister was accompanied by the Chief Ministers of those states which are geographically adjacent to Bangladesh. Naturally, the people of Bangladesh expected that they would get due share of the common river like Teesta and Muhuri of Feni. But the people got disappointed as no discussions were held in this regard. Bangladesh is gradually turning into desert as the complicacies with the sharing of common river water are not being resolved.

These are also causing negative impact upon the national economy. Another burning issue for Bangladesh is the civilian killing at the frontier by Indian border guard, BSF. People also expected that this problem would be addressed as well during this trip. But that was not happened which frustrated people severely.

To the Bangladeshi people, world communities and to neighboring country of India, it is clear that the present government in Bangladesh has captured the state power unlawfully through a farcical election held on 5th January, 2014 which experienced less than 5 percent turnout. All the global forums including United Nations have expressed their reservation about that controversial election and voiced to hold another fair and inclusive election ensuring the participation of all the parties.

Bangladeshi people also hoped that during the visit of the Prime Minister of the neighboring country, their desire for restoring democracy would be fulfilled. But no such steps were visible and people became extremely disappointed.

We hope as the Prime Minister of the biggest democratic nation of the world, Mr. Narendra Modi would play sincere and significant role to restore democracy in Bangladesh."


---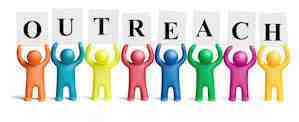 Jamaat al-Muslimeen Activity in Southern Maryland [White Oaks area]. Highlighting President Morsi of Egypt.

On June 19, after Juma', Jamaat al-Muslimeen documents were given to 100 Muslims at MCC.

This is an upscale masjid where highly educated Muslims come for prayers.

The documents were:


Shoora resolutions from Jamaat al-Muslimeen highlighting the suffering of Rohingya Muslims, opposing the US bombing campaign in Syria-Iraq, criticizing the tyranny against Muslims in Bangladesh and CONDEMNING THE SENTENCE OF DEATH IMPOSED ON PRESIDENT MORSI of EGYPT by the tyrant General Sissi.

Also resolutions on supporting the people of Baltimore opposing police brutality, opposing the exploitation of women and the one sided approach of the media.


Hadith and commentary supporting the right of Muslim women to travel alone for a good cause.


Battles in Syria and Iraq.


Why should Mother's Day not be celebrated. [by Sis. Aisha,]
---


INDIA

Suffering of India's Leaderless Masses. 35 die due to alcohol poisoning in Mumbai

Police in the western city of Mumbai said that at least 35 people have been killed after consuming toxic alcohol (BBC, Guardian, HT). Officials say residents of a slum in the Malad area fell ill after drinking the alcohol on Wednesday morning. More than 20 people are being treated in hospitals, amid fears that the death toll could rise. Toxic alcohol deaths are a regular occurrence in India, where people often drink cheap local liquor. One suspect has been detained in the latest case. At least 29 people were killed after consuming toxic alcohol in Uttar Pradesh state in January this year whereas nearly 170 people died in 2011 in the eastern state of West Bengal due to similar causes.

Heavy rains bring Mumbai to a halt

Heavy rainfall in Mumbai has flooded large parts of the city on Friday morning affecting flights, trains, and bus services (HT, NDTV, TOI). Thousands of people are caught in traffic jams and a high tide warning has been issued. Times of India reports that four more power substations have been shut down as a precautionary measure. A ministry of defense spokesperson this morning issued a statement indicating that the Indian Navy may be called in to assist in rescue operations in the city. Mumbai is considered to be India's financial capital. India Meteorological Department officials say the current rainfall pattern falls under the "extreme" category for the city of Mumbai, Konkan areas, and Goa. The officials added that the current weather pattern would continue for the next two days with isolated spells of very heavy rain across the city.


---


Latest Khutba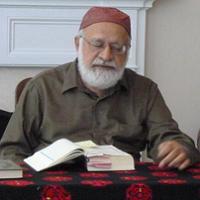 Khutba to about 1,000 Arab American
Muslims and scores of others.
Awareness of Allah, Women's Rights, Unity, Political Understanding are essential.
Islamic Center of the Triad is a Success story for Muslims

On June 19, Br. Kaukab Siddique gave the Juma' Khutba in Greensboro, North Carolina, to more than a thousand Muslims from 6 Arabic speaking countries, 6 African countries as well as scores of Muslims from India, Pakistan, Bangladesh as well as some African Americans.

This is a very diverse and peaceful community led with wisdom and common sense by imam Badi Ali from Palestine.

The turnout for 'Isha prayers and taraweeh was also huge. The community has high quality reciters of the Qur'an .

Br. Kaukab is so well liked that he was asked to give a hadith with commentary in a break during the taraweehs. Many people came to him to express appreciation for his khutba.

Here are the main points of Br. Kaukab's khutba. Only a bare summary is given here from hour long khutbas.


Every aspect of fasting is blessed by Allah. Fasting during intense heat of summer has extra blessings [as taught by sahaba, Aisha, r.a., Umar, r.a., Muadh bin Jabal, r.a., and Abu Musa al-Ashari, r.a., [reported in the writings of Ibn Rajab].


The Qur'an uses the word TAQWA as the purpose of fasting [a word which means awareness of Allah, fear of Allah, sense of direction and caring for the needs of others, as taught by the Prophet, pbuh, and Umar, r.a.]


Taqwa has a broad spectrum ranging all the way from proper wudu [ablution for prayer] to leadership and international relations.]


Immediately after ordaining fasting, the Qur'an refers to the husband and wife relationship and teaches it as equal, fulfilling each others' needs, protecting and covering each others' weaknesses.


If we keep thinking that we are not lacking all that requires us to be Muslims, fasting will not help us. We must change for the better and improve ourselves. The examples of the Prophet, pbuh, Abu Bakr, r.a., Umar, r.a., Aisha, r.a., and others show that there is no place for us to be complacent and to think that we don't need to do better.


The treatment of women, our wives, mothers, daughters, sisters is key to our taqwa and our fasting. If we are mistreating our wives, fasting will not help us. If 50% of our ummah is being suppressed by us, the enemies of Islam will enter our franks and destroy us from within.


Look at the hadith about women: The Prophet, pbuh, taught that of all that is good in this world, a virtuous wife is the best.

He taught that if you bring up two daughters with care, compassion and love, they will take you to Paradise. Honor and respect your daughters as he, pbuh, did with Fatima, r.a. Muslim mother is second only to Allah. in love.


Fasting should make us aware of the world we live in: look at the suffering of our ummah. There is no justice where there is hunger, lack of basic rights and facilities.


America needs Islam. Be aware of the suffering of the American people, how they are being subjected to racism simply if their color is Black. Police brutality is now a common event: even the murder of a 12 year old and now a whole massacre in a historic Black church in Charleston.


If a church can be attacked, next they will attack mosques. Nothing seems to be sacred in this country. Homosexuality has been legitimized by those in power, along with adultery and fornication. America needs Islam.


Be aware of the suffering of American women of all races. We must support the women who are the largest number of converts to Islam, even in a conservative state like Texas.


How can we be fasting and not tell our children that TV is telling lies. The media have lied for decades about Black people. Why do we expect that they will not lie about Muslims. If we do not tell our children that the media lie, our children will become supporters of our worst enemies.


Do you notice that those in power send jet bombers to drop bombs on Muslims EVERY DAY and then their media tell us that they are bombing "terrorists."


The Qur'an was revealed in Ramadan. It is the key to transformation and change. It is a book which changes the entire perspective of one's life. As Khalid ibn al-Waleed, r.a., told the commander of the huge Roman army: We are few but we will win because for us the Hereafter is more important than this world.


Food is important for our understanding of fasting. We should eat not only HALAL but also TAYYAB [good for us] Dont go to fast food or food prepared by big business. Don't drink coca cola. Stay away from Nestle which is funding the yahood.


See how fasting has brought us together though we are from different countries and speak different languages and have different Schools of Thought. . Allah is not going to ask us about being Algerian or Chinese, about Shafai or Hanafi, but about the fulfillment of our obligations as Muslims. BE UNITED, CARING, COMPASSIONATE, FORGIVING and strong against the oppressors.]
---


PAKISTAN





Pakistan suspends death penalty for Ramadan
Pakistani Prime Minister Nawaz Sharif halted executions for the duration of Ramadan, a holy month in Islam that began on Friday (BBC). In anticipation of the temporary suspension, at least 15 people were hanged earlier this week. More than 170 people have been hanged since December 2014 when a seven-year moratorium was lifted following the Peshawar school attack. Pakistan is believed to have the largest number of death row inmates in the world.

Arrest warrant issued for Musharraf

On Friday, a non-bailable arrest warrant was issued for former President Pervez Musharraf in connection to the murder of former Lal Masjid (Red Mosque) cleric Ghazi Abdul Rasheed during the 2007 Red Mosque military operation (Dawn). Islamabad Additional Sessions judge, Kamran Basharat Mufti, ordered police to arrest Musharraf and present him in court for the next hearing of the case on July 24.



---


Islamic leaders condemn Bangladesh Supreme Court verdict . India Has admitted its role in creation of Bangladsh.

Lahore, June 16; Ameer, Jamaat e Islami, Pakistan, Senator Sirajul Haq, and JI Secretary General, Liaqat Baloch, have strongly condemned the Bangladesh Supreme Court verdict confirming the death sentence awarded to Secretary General ,JI, Bangladesh Wazir Ali Hasan Mujahid, by the so called war crimes tribunal.

In a joint statement here on Tuesday, they stressed upon the Pakistan government and the world community to exert their pressure for stopping the political vendetta going on Bangladesh. They also urged the Pakistan government to approach the world community for avoiding more bloodletting in the brother Muslim country.

The JIP leaders pointed out the Indian Prime Minister Modi had, during his visit to Dhaka, admitted Indian army's role in the separation of East Pakistan. They urged the International Court of Justice to take suo moto notice of the whole matter and play its role to save the lives of thousands of innocent people in Bangladesh convicted on fictitious charges.

The JIP leaders said that India, the so called champion of democracy, had practically established its hold on Bangladesh while puppet Prime Minister of BD, Sh. Hasina Wajid, was following New Delhi's dictates and sowing the seeds of hatred and bloodshed with a brother Muslim country.


---


China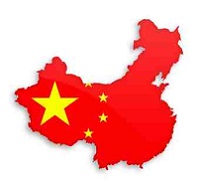 The New Imperialism
Ramadan 2015: China 'bans fasting' for Uighur Muslims.

In parts of the far western Xinjiang district, Chinese officials have banned Muslim party members, civil servants, students and teachers from fasting during the holy month of Ramadan.

"China is increasing its bans and monitoring as Ramadan approaches. The faith of the Uighurs has been highly politicised, and the increase in controls could cause sharp resistance," Dilxat Raxit, spokesman for the exiled group, the World Uighur Congress (WUC), said in a Reuters statement.

The Uighur leader saw this as China attempting to control their Islamic faith. He warned that the restrictions would force "the Uighur people to resist [Chinese rule] even further."

Raxit, the Sweden-based spokesman for the WUC, told Radio Free Asia: "They are extracting guarantees from parents, promising that their children won't fast on Ramadan."

According to the Chinese government's website, halal restaurants in Jinghe County, near the Kazakh border, were encouraged by food safety officials to stay open during day hours in Ramadan.

Chinese authorities have set restrictions on Uighur Muslims in the northwestern region of Xinjiang every Ramadan.

Officials are forced to give verbal as well as written assurances "guaranteeing they have no faith, will not attend religious activities and will lead the way in not fasting over Ramadan," state media reported.

Muslim shops and restaurants have also been ordered to sell cigarettes and alcohol or be shut down.

In December 2014, China banned the wearing of Islamic veiled robes in public in Urumqi, the capital of Xinjiang, a predominantly Muslim region.

Beijing is continuing its campaign against "religious extremism", although human rights groups call it religious repression.

Xinjiang, which activists call East Turkestan, has been autonomous since 1955 but continues to be the subject of continued security restrictions by Chinese authorities.

There are eight million Turkish-speaking Uighur Muslims in the northwestern Xinjiang region.

More about Uighur muslims


---


War News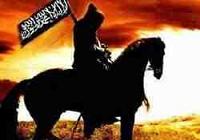 Syria

Ahrar al-Sham & Other Islamic Groups Could soon Capture all of Aleppo which is now divided between Assad & Opposition.
Excerpted from Reuters
By Suleiman Al-Khalidi, Sylvia Westall and Tom Perry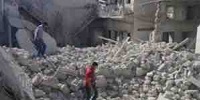 This is what Assad's barrel bombs do to civilian areas (see photo at left). Residents walk amidst rubble at a site hit by what activists said was a barrel bomb dropped by Syrian regime forces.

AMMAN/BEIRUT (Reuters) - Syrian insurgents say they have begun a campaign to capture full control of the divided city of Aleppo, Syria's most populous city before it become a main battleground in its four-year-old civil war.

Neither side has been able to control Syria's main commercial hub, 50 km from Turkey, since battle erupted there in 2012, turning its UNESCO-listed historic center into a ruin. The prospect of a rebel offensive in the city is a stark sign of the turn of momentum against President Bashar al-Assad's government, which has lost swathes of territory to fighters in recent months in the northwest, east and south of the country.

Just four months ago it was the army and its allied militia that were launching a major bid to besiege rebel-held areas of eastern Aleppo. Now, rebels are claiming the initiative.

"The big battle of Aleppo you can say has started in its preparatory phases," said Yasser Abdul Rahim, a rebel commander who directs a joint operations room set up in April to capture government-held Aleppo.

"There is a decisive final blow coming that will expel the regime from Aleppo and to liberate the city completely," said Abdul Rahim, a member of the Nour al Din al Zinki rebel group.

He was speaking to an opposition-affiliated TV station, Halab Today.

The city's fall would be a major blow for Assad, restricting his control mainly to a belt of territory stretching north from Damascus to the Mediterranean coast. This would deepen Syria's de facto partition between the Assad-run west and other areas held by a patchwork of armed groups.

The UK-based Syrian Observatory for Human Rights, which tracks the war, said rebels had captured some ground in government-held districts in the city and to the north of it.

"They are now trying to mobilize around Aleppo, but until now they haven't made big progress," said Rami Abdulrahman, who runs the Observatory.

An alliance of rebels including groups fighting under the name Free Syrian Army made a small but notable advance into a government-held part of Aleppo this week. The army says it beat back the foray into the Rashidin district - the first rebel advance into the heart of Aleppo's government-controlled residential area in more than two years.

Insurgents have also been bombarding government-held areas previously unaccustomed to the level of destruction inflicted on insurgent-held parts of the city. More than 30 people were killed in an insurgent bombardment this week, the single most lethal rebel attack of its type there since the war began, according to the Observatory.


---


Afghanistan

Taliban Seize Key Afghan District in Northern Afghanistan
By Eltaf Najafizada, Bloomberg 3 hours ago

Parts of Char Dara district in Afghanistan's northern Kunduz province fell into Taliban hands after a 10-hour standoff with government forces, local officials said.

Afghan Taliban and foreign fighters including Chechens, Uzbeks and al-Qaeda members opened a "major assault" Saturday morning and captured the center of the district at 7 p.m., said Meer Wali, a district policeman involved in the fighting Hussaini said.

Taliban spokesman Zabihullah Mujahed confirmed the capture of the district in an e-mailed statement.



---


Nigeria, Chad, Niger, Cameroon

Boko Haram is Winning: Chad military hit in its Capital: Raids in Maidugiri. Drive for 5 hours in Sambisi: It is all Boko Haram territory. Retreat was Tactical.

Boko Haram is winning.

That's the assessment of both U.S. counterterrorism officials and many experts who cover West Africa. After several months of optimism, and military successes by Chadian and Nigerian forces that rolled back the terror group's gains, Boko Haram has retaken the initiative.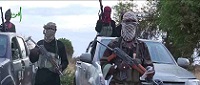 The Islamist terror group attacked a police academy in Chad's capital city of N'Djamena this weekend, killing dozens of officers and recruits. Boko Haram had also killed dozens of Nigerians, including police officers, in a series of recent attacks around Maiduguri, the biggest city in Nigeria's northeast. On Wednesday, a sack of bombs killed more than 60 people in Bauchi, Nigeria.

"You can quibble on this and that, but yes, they are winning," said John Campbell, the Ralph Bunche Center director at the Council on Foreign Relations and a former U.S. ambassador to Nigeria. Campbell said that Western observers had "way overstated" the territorial gains by Nigerian and Chadian forces that dislodged Boko Haram from small towns it had overrun in the spring.

"There have been successes," said a U.S. counterterrorism official. "But it's whack-a-mole. Boko Haram does strategic retreats. ... They will move out from the forest into the countryside, attacking villages, then when confronted will beat a retreat and carry out bombings in Maiduguri. ... We've just had three days of bombings in Maiduguri. It had quieted down in Maiduguri."

Officials in Nigeria and four neighboring countries -- Chad, Cameroon, Niger and Benin -- have been trying to form an 8,700-man fighting force to battle Boko Haram. Both the United States and France has been helping with intelligence and other support, but the multinational force is still has no central command.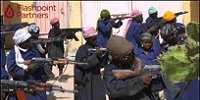 So Boko Haram retains the initiative, and commands the pace. The group has also solidified its connection with ISIS, referring to itself in a June 1 video as the "Islamic State, West Africa Province," ans is borrowing the Arab terror group's military ideas.

Though U.S. officials say there's no evidence that ISIS has supplied Boko Haram with anything other than production help on social media, J. Peter Pham, director of the Atlantic Council's Africa Center, says there's evidence of what he called "revolutionary" military tactics inspired by ISIS.

"What I have seen is increasing sophistication in confronting Nigerian forces," said Pham. "In attacks on Nigerian forces, it's always been see-saw battles for control. What's interesting is that tactics have changed."

Before, said Pham, the Nigerians would flee and Boko Haram would advance. "That's still ongoing," he said. "Now, however, Boko Haram is attacking on two of three sides and will put the bulk of their forces on the escape route and the Nigerians are getting ambushed. That's a military revolution."

The counterterrorism official agrees, saying Boko Haram is showing "a lot more nimbleness." The attack on N'Djamena is a bold move by Boko Haram, say experts, because it will spur reprisals from Chad. The French-trained Chadians, who already have 5,000 soldiers committed to the fight, are seen as the "warriors" of the region, U.S. officials say, compared to the other national armies. But there are issues with the way Chadians fight.

"They are fearless and have the best training in the region. In short, they bring it," said an official. "On the other hand, they think direct combat is the best. As a result, they tend to lose more people. They think body armor wimpy," said the official.

In a long war, that tends to be problematic, the official added. "Neither Chad nor Nigeria nor Niger nor Cameroon have the troops to sustain a long-term effort." Pham thinks the attack on the police academy will have consequences, ending an implicit agreement under which Boko Haram was permitted to keep its families there. Even Boko Haram leader Abubakar Shekau had a favorite wife living in Chad. "That tacit understanding is over," said Pham. "Expect the families to be rounded up." Some in the U.S. note that Chad's military, like Nigeria's, has a record of human rights abuses.

Chad has asked for U.S. help, but so far the U.S has been reluctant. "Do we want to get involved in yet another civil war within Islam?" asked Campbell. "Not small arms, not intelligence sharing? A war. Do we?"

On Monday in Johannesburg, South Africa, Undersecretary of State for Africa Linda Greenfield Thomas announced he U.S. was sending $5 million to help build the five-nation coalition, but that's seen as a token contribution.

The next steps militarily could be up to Nigeria's new government, which is headed by a former military dictator, Muhammadu Buhari. He said this week he will go to Cameroon soon to help make the multinational coalition happen, but previous talks were fraught with in-fighting based on past border disputes. And, said a U.S. official, "We have seen no big changes in the Nigerian military. They're still not a good fighting force."

Campbell says it looks like a long fight. "Boko Haram seem intent on recreating the pre-colonial Islamic Emirate of Borno," he argued. "Pieces of Nigeria, Niger, Chad and Cameroon were all part of that pre-colonial emirate."

How ambitious is that? Said Pham, "We're probably talking an area that's close to 100,000 square miles -- the size of Wyoming."


---


Our America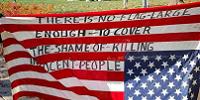 Baltimore

The Reality in the Heart of the City of Baltimore: Why did the People Rise Up?
by SIDDIQUN, A Muslim activist for social justice
Monday, May 18, 2015

A Conversation with Reverend Annie Chambers (Big Momma's House)
May 1, 2015

Describe the area in which you work.

I work all over. Baltimore has changed a lot. They have pushed out a lot of poor people. I work with people on Caroline Street. Also the projects I work in are Perkins, Douglas, Gilmor, and others. They're taking away public housing. Now people have nowhere to live. We fight for basic things like food and shelter. Shelter is getting to be a real challenge.

I work with a mother with three children. The police came to her house and found a tiny amount of marijuana. As a result, she and her three children are homeless. Average rent in Baltimore is $800 or $900 per month, which she cannot afford. She goes from place to place, depending on family members to take her in. The homeless shelters in the city are a joke. Her sixteen-year old can't stay with her at a shelter because he's considered an adult male. She wanted to stay with me, when I have is a one bedroom. She says all she needs is a floor to sleep on.

Describe the conditions faced by the young people in Baltimore.
I deal with children and people on a daily basis who don't have shoes. They wear fifty cent flip flops all summer long. And it's not only that they don't have shoes. You got parents who can't get a proper shirt or pair of pants.

We dressed the children ourselves, because they don't have clothes.

The children come to me are often hungry. A boy told me ten different ways to fix "Oodles of Noodles." He wanted to know why I didn't have "Oodles of Noodles." I hate "Oodles of Noodles." One day I made spaghetti, and he had some. He said it was some funny tasting "Oodles of Noodles." I gave him a cupcake instead.

Many of the children we deal with are in a shelter at night. They walk the street during the day. We take them on field trips. We educate them in Black history. We teach them art. Every child who went to Big Momma's house was one or two grades ahead when they went back into the public school system.

Do many of these children have parents who are locked up?
If you have ten children, maybe half of those will have parents who are locked up.

The education system has failed the children. The system has failed them. We have failed them. The system thinks nothing of putting them in prison. In fact, they think nothing of putting the children in prison with the older people.

If you're a black male walking down the street, you're a target. I've seen police strip the boys down to their underwear. Even make them take their underwear off. Do a body cavity search. They will grope all over the girls' breasts. And the children haven't done anything.

A ten-year old told me: The police better not mess with me. I asked him what he would do if they did mess with him. He said: I will kill the police.

Police stomp a man like Tyrone West in the chest. They know what they are doing. Then they say it was okay, the man is dead. But that man was a father, an uncle, a brother.

People think children don't see all these things. They keep telling the children to be peaceful.

The children were tired. They were caged. How do you expect them to feel when they keep seeing the police kill us. The officials always come up with some explanation for why they killed us.

How do you think Tyrone's children are going to feel when they see that the police beat their father or uncle to death? So the anger is already there in the children. The powder keg was already there. The children throwing rocks in Baltimore were not thugs, thieves, or soldiers. They did what they had to, and now the whole world is noticing. I am proud of them.

Minister Malcolm told us, never start a fight. But if they bring it to you, make sure you finish the fight.

This government goes over the world talking about human rights. We [Black people in Baltimore] ask: Am I not a human? Just because my skin is brown, or black or red, am I not a human? We have not gotten any human rights yet. We have to pray, get up, and start battling. I'll be 75-years old in August, and I've been praying to see this day.

I'm tired of the preachers, faith-based leaders. They keep talking about peace. We haven't had any peace since we've been here.

Those children were doing what we should have done. If you want respect from those devils, you must command it. I understand from people who were in the first march, people were spitting on them. My grandson and other young people told me they were spit on. They were called niggers. The white people who were with them were called nigger lovers. They had beer thrown on them. And they decided they were not going to take it anymore.

All the public radio and television personalities were talking bad about the children. Al Sharpton, Jesse Jackson, and all the other self-proclaimed advocates came into town, and thumbed their nose at the people. They didn't march with the people. They met with the mayor.

I didn't see any of these men come out in defense of the children, except [Pastor] Jamal Bryant. And he stayed only five minutes. I prayed that the Lord would smite them. They are part of the problem. Then for [Baltimore Mayor] Stephanie Rawlings Blake to call our children thugs. The next election, everybody who has breath in their body should work to get her out of office.

[Police Commissioner] Batts came into office with the agenda to eliminate our people. His plan was to push Black people out of the city. They got rid of all the Section 8 [subsidized] housing, making it very difficult for poor people on very low incomes to survive in Baltimore.

Another problem that arises: If you don't have water, the government can take your children from you.

Why would you not have water?
Because you couldn't pay your water bill.

And why would that be? Wouldn't a water bill be at most $30, 50, or 100? That doesn't seem like a big deal, considering how high rent and utilities are in Baltimore.

The water bill may be $300, $400, or $500.

So the pretext of unpaid water bills is one way the System separates Black children from their parents. In what other ways do they attempt to destroy the Black family?
The media aired that clip of the woman who grabbed her son out of the protest. She slapped him in the head. They aired that many times. They were gloating over it.

But think about it: In the times we live in, if a Black parent beats their child, they're going to jail. Parents can't even holler at their children, because the police will come and take the child away from the parent.

A woman across the street whipped her child for stealing out the Dollar Store. The cops came and locked the mother up. Next time they try to do that, I'm going to remind them about that woman they put on TV. It was okay for her to hit her son upside the head, because he was part of the Uprising (which they call a "riot"). These people [in government] are liars and connivers.

Talk about the terminologies used by the government and corporate media to describe the young people who participated in Monday's actions.

The word "thug" came out of our mayor's mouth. It got picked up by the media who kept it going. "Hoodlums" came out of the mouth of Dante Hickman who calls himself a minister.

Dante Hickman, of the Southern Baptist Convention?

Yes. And President Obama called them thieves. The media picked that up and ran with it. These are labels put on the children. If I'm hungry and can't get food, and I take some, I'm a thief. If I'm oppressed and I strike back, I'm a hoodlum. We didn't have a riot. I know what a riot is. I've seen plenty of them. We had an uprising.

The thug is the police department. The hoodlums are those down in City Hall who are doing the master's will. The thieves are the carpetbaggers in the churches and corporations. Put the labels where they belong.

The children struck a match. They lit the fire. Let's hope the adults have the sense to put some wood onto the fire. Continue to fight.

I'm glad the children did what they did because they stood up and said, "I'm human and I want to be treated like I'm human. I'm an instrument and a soldier in the Army of the Lord." They're not thugs and thieves. They're truly soldiers in the Army of the Lord.


---


Reverend Mother Annie Chambers is a Black Panther, a mother, a grandmother, and a great grandmother. She's a fighter for her people, which she considers to be all humanity.


---


Viewpoint

Islamic Response to the Death Sentence on President Morsi by the Tyrant of Egypt General Sissi
by: Ahmed Hammuda

Decree whatever you wish to Decree

When they saw the miracle of Musa's staff, the magicians of the Pharaoh unanimously believed. Indifferent to what followed of Pharaoh's threats, they exclaimed: "...So decree whatever you wish to decree, for you can only decree (regarding) this life of the world."[1]

In Egypt, the tyrant then is the tyrant today, Egypt is Egypt and we repeat it in unanimity; "decree, whatever you desire to decree", 'Judge', 'Court', 'Grand Mufti' whoever dared to decree death for those who wanted to effect change in an Ummah that has been crippled under oppressive regimes, tyrants and Islam's adversaries in every sense.

On the 16th of June, President Mohammad Morsi's death sentence by hanging was confirmed, as was the case for the Muslim Brotherhood's Guide, Mohammed Badie and tens of others including Rashad al-Bayoumi, Saad Katatni (the former Head of the People's Assembly), Essam el-Erian and the Head of the International Union for Muslim Scholars Yusuf al-Qaradawi. These ludicrous sentences made sure to comprise already passed away victims, including five Palestinian martyrs who were killed in previous Gaza wars such as Raed Attar, as well as other prisoners in Israeli jails, condemned many years ago such as Hassan Salameh[2] and scores of other protagonists.

When the Pharaoh thought that his malice would win, he was trounced. Such are the oppressors, miserable losers, in every way conceivable, both in this life and the hereafter. Below we mention why this is.

Successes of the Oppressed Worldly
Was it not Yunus 'alayhi al-Salām's message that reached and resonated across the far corners of Nineveh after he had departed his people, for him to find his nation having believed entirely?[3] A man who lives for a cause and message thinks beyond his own person, not really caring if he, as the flag bearer is killed, so long as the message is delivered. The 'Companions of the Ditch' all believed in the young boy's message, only after he was killed in its pursuit.

A leader who lives and strives for a cause is naturally victim to the continuous difficulty and affliction that ensues. Years of persecution and torture, in tandem with increasing faith and resolution are two components that cause an individual to long for the company of his Lord. Through his demise as a martyr, he is saved from the shackles of the worldly life, its distresses, toils and misfortunes and seldom will he miss such a climate. This may be why the companion 'Abdullāh b. Rawāhah rady Allāhu 'anhu, in the thick of clobbering maces and clubbing swords sang his notorious couplets: "I swear upon you O myself that you will descend (your mount), by force or by your own will, even if the people gather and yelling intensifies... why is it that I see you hating Paradise?"[4]

A righteous man or woman, killed upon a good cause is recognised as a martyr. The collective testimony of righteous believers to that effect is a serious matter that should not be overlooked. The Prophet salla Allāhu 'alayhi wasallam said to his companions: "He whom you praised in good terms, Paradise has become certain for him, and he whom you condemned in bad words, Hell has become certain for him. You are Allāh's witnesses in the earth, you are Allāh's witnesses in the earth, you are Allāh's witnesses in the earth."[5]

Among the worldly successes of the oppressed believer is that nothing bars his supplication. As history attests, this is in particular at the moment of his demise at the hands of his opponents. When Khubaib ibn 'Ady was mutilated by the people of Quraish, it was only moments after he uttered "O Allāh gather them one by one, kill them one by one and leave of them not a single one" that they lunged to the ground, hoping that his piercing arrow of a du'ā would somehow fly over their heads.[6] As for "the supplication of the oppressed person; Allāh raises it up above the clouds and opens the gates of heaven to it. And the Lord says: 'By My might, I shall surely aid you, even if it should be after a while.'"[7] With this, a heavily trialled believer is most similar in resemblance to a Prophet, hesalla Allāhu 'alayhi wasallam said: "The Prophets [are tried the most], then those nearest to them, then those nearest to them. A man is tried according to his dīn..."[8]

Hereafter
Worldly successes are dwarfed by what Allāh has prepared in the afterlife. As the oppressed believer marches through the plane of resurrection, flying, or riding, dumping the weight of his sins onto his foe, "who is jeering today?" Their moments in the dark, dreary dungeons, will be replaced with everlasting palaces and gardens of delight, while they glimpse the once tyrant standing to hear the verdict in the Court of Allāh, "They will come forth, with humbled eyes..."[9], the angels; the Prosecutors, his limbs, his witnesses and Allāh the Judge. This is the final decree, and the sweetest retribution. The companion of the Prophet salla Allāhu 'alayhi wasallam, Haram ibn Milhān, only declared "I have won by the Lord of the Ka'bah!" after the spear was lunged into his body whilst on his journey to teach the Qur'ān.[10] The believer of Yā Sīn, 'Habīb al-Najjār' saw nothing of a 'worldly positive result', but was promised Paradise at the instant he was martyred.[11] It was a sentence to 'death' in your court, but to martyrdom in Allāh's, and as such not something we would despise, as the Messenger of Allāh salla Allāhu 'alayhi wasallam said: "There are six things with Allāh for the martyr. He is forgiven with the first flow of blood (he suffers), he is shown his place in Paradise, he is protected from punishment in the grave, secured from the greatest terror, the crown of dignity is placed upon his head - and its gems are better than the world and what is in it - he is married to seventy two wives among al-Hūr al-'Ayn of Paradise, and he may intercede for seventy of his close relatives."[12]

Catastrophes of the Oppressor Worldly
The Prophet salla Allāhu 'alayhi wasallam lists two evils that draw catastrophe in this world before the next: "tyranny and disobeying the parents."[13] History is replete with how killing unjustly brought upon the perpetrator paralysing distress, or haunting doom and gloom. In other terms; crippling depression. The Prophet Mūsā 'alayhi al-Salām, despite killing the Egyptian by utter mistake is reminded of the grace of Allāh: "Then you did kill a man, but We saved you from great distress..."[14]The outer display of contentment should not intimidate us, because each oppressor is swimming in the depths of his own misery, maybe at the loss of a heart, or in anticipation of impending retribution from Allāh; the Prophet salla Allāhu 'alayhi wasallam said: "Allāh Blessed and Most High gives respite to the wrong-doer until, when He seizes him, and he cannot escape."[15]

Hajjāj b. Yūsuf, the Amīr of Kūfa during the Caliphate of 'Abdul-Malik b. Marwān is most notoriously known for his tyranny, some claiming he killed tens of thousands of his opponents. The last of whom was the famous second generation scholar, Sa'īd b. Jubair for his siding with Hajjāj's bitter opponent, 'Abdullāh b. Zubair. On summoning Sa'īd during Ramadān, Hājjaj ordered that his neck is struck. Soon after would this haunt Hajjāj in every avenue of whatever miserable life Hajjāj lived thereafter. Hajjāj would see Sa'īd in his every dream, grabbing him by his cloak and uttering: "enemy of Allāh, why did you kill me?!" For forty days this persisted, until Hajjāj died, uttering and repeating "what is the matter with me and Sa'īd b. Jubair?!"[16]

Have you ever seen an oppressor that is not cursed and slandered by the tongues of thousands? Here we recall the "#vote for the Pimp" hash tag during Sisi's 'presidential campaign' that attracted over 100 million impressions after only days of its creation.[17]

An oppressive tyrant is downtrodden in the eyes of most. Recall the demise of late tyrants, some pulled out of rat holes, others fleeing in a Niqāb (ironically banned during his reign), others burnt at the stake, and some still waiting. Then to top their worldly catastrophe, their lasting legacy is dumped into the dustbins of history, as will be the case with these 'judges'. It is funny how only recently Former Egyptian Justice Minister, Mahfouz Saber declared that a "judge must hail from an appropriate environment (social class)...thanks are due to cleaners...but there are other jobs that they can take."[18] Not to worry Mr Saber, dustbin men need not become 'judges' in Egypt for its politicised judiciary to be thrown in the dustbins of history. There is plenty of space in the pit holes of history for oppressors to be remembered.

Hereafter
As for the hereafter, for it is a day when the hornless goat will settle matters with its horned enemy that once butted it in the Dunyā.[19] It is when the one killed without justice will drag his killer before the throne of Allāh: "Allāh, ask this slave of yours why he killed me."[20] Look at the miserable oppressor, as he meets his riffraff, drafts resolutions and eradicates voices of reason. "Does he think that none can overcome him?"[21] How gloomy are their smiles when they wave to mobs of cheering fools, forgetting that they will pulled ahead again tomorrow, shackled by their necks, "hastening forward with necks outstretched, their heads raised up, their gaze returning not towards them...their garments will be of tar, and fire will cover their faces."[22] The Prophet salla Allāhu 'alayhi wasallam said: "Judges are three: Two judges that are in the Fire, and a judge that is in Paradise. A man who judges without the truth, and he knows that. This one is in the Fire. One who judges while not knowing, ruining the rights of the people. So he is in the Fire. A judge who judges with the truth, that is the one in Paradise."[23]

The Witnesses
We, the witnesses are between the opportunity of success or failure. Do not see yourself as a sideliner or render your impact futile. A believer succeeds when injustices lead to strength, resolve and realisation of the reality of this Dunyā; depleting and worthless in and of itself. Muslims are united against causes of clear injustice. Rarely has there been more support for Islamic political movements, and such sentiments are driven by the sight of leaders cramped in cells, not ransomed with more 'perishable' followers but rather at the forefront in their sacrifice. The honest among us from the dishonest are deciphered, the righteous are separated from the hypocrites and the pure from the filth. It is our opportunity to say to the tyrant: "you tyrant!" and our moment to partake in defending the sanctity of Islām and the honour of the believers. So let the gloaters gloat, and chase their sleep if ever they get any, and again "decree whatever you desire to decree, for you can only decree (regarding) this life of the world."[24]

Notes:

Qur'ān 20:72


http://aljazeera.net/news/arabic/2015/6/1/


Qur'ān 37:147


Sirah ibn Hisham


Sahīh Muslim on the authority of Anas ibn Malik


Ibn Ishaq


Hasan Jami' at-Tirmidhi on the authority of Abu Hurairah


Hasan Jami' at-Tirmidhi on the authority of Mus'ab bin Sa'd


Qur'ān 54:7


From narration of Bukhari and Muslim on the authority of Anas ibn Malik


Qur'ān 36:26


Hasan Sahīh, Jami' al Tirmithy on the authority of al-Miqdam bin Ma'diykarib.


Mentioned in al Adab al Mufrad, classed Sahīh


Qur'ān 20:40


Sahīh, Jami' al Tirmithy on the authority of Abu Musa


Al Bidaya wan Nihaya - Ibn Kathir


http://www.aljazeera.com/news/middleeast/2014/03/sisi-mockedegypt-internet-campaign-201433022548298607.html


http://www.arabamericannews.com/news/news/id_10474/Egypt-is-ustice-minister-resigns-over-classist-remarks.html


Sahīh Muslim on the authority of Abu Hurairah


Ahmad on the authority of Ibn 'Abbas


Qur'ān 90:5


Qur'ān 43 and 50 from chapter 14


Sahīh Sunan Abi Dawud on the authority of Ibn Buraidah


Qur'ān 20:72
2015-06-21 Sun 21:09:39 ct

NewTrendMag.org