NewTrendMag.org News # 1590
[ Click on NEWS for back issues ][ OUR BOOKS ][ Previous Issue ]

3 Jumaada al-awal 1436 A.H - February 22 2015 Issue # 60, Newsletter # 1590


---


Ayah of the Week



"If it had been the will of your Lord that all the people of the world should be believers, all the people of the earth would have believed! Would you then compel mankind against their will to believe?"

The Holy Quran, 10:99


---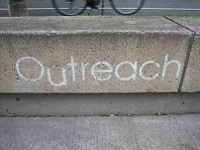 New Trend's Humble Web Site is doing Quite Well, Alhamdulillah!

Statistics Speak for themselves.

For the month of January 2015, the statistics for our Website, www.newtrendmag.org are as follows:

71306 hits
13611 visits

Average 2300 hits per day.
Average 439 visits per day.

Thank you Br. Rich for your hard work on a weekly basis on a volunteer basis for the web site

Also jamaatalmuslimeendc has consistently posted New Trend every week on 25 Muslim yahoogroups with membership ranging from 500 to 5000.

In addition New Trend is sent by email to 2100 people. Har copies are distributed in a few cities.
Finally thank you Sis. K for the colorful new configuration of New Trend.


---


OUR CULTURAL BOYCOTT OF ISRAEL STARTS TODAY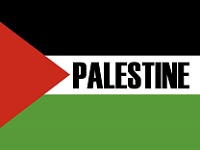 Sadly we do not hear from our Muslim rulers regarding atrocities committedagainst Palestinians. WHY?

King of Saudi Arabia is Silent. Doesn't he have a conscience?

Shaikh Mohommad.

Along with more than 600 other fellow artists, we are announcing today that we will not engage in business-as-usual cultural relations with Israel. We will accept neither professional invitations to Israel, nor funding, from any institutions linked to its government. Since the summer war on Gaza, Palestinians have enjoyed no respite from Israel's unrelenting attack on their land, their livelihood, their right to political existence. "2014," says the Israeli human rights organisation B'Tselem, was "one of the cruellest and deadliest in the history of the occupation." The Palestinian catastrophe goes on.

Israel's wars are fought on the cultural front too. Its army targets Palestinian cultural institutions for attack, and prevents the free movement of cultural workers. Its own theatre companies perform to settler audiences on the West Bank - and those same companies tour the globe as cultural diplomats, in support of "Brand Israel". During South African apartheid, musicians announced they weren't going to "play Sun City".

Now we are saying, in Tel Aviv, Netanya, Ashkelon or Ariel, we won't play music, accept awards, attend exhibitions, festivals or conferences, run masterclasses or workshops, until Israel respects international law and ends its colonial oppression of the Palestinians.


---


Air Photo Evidence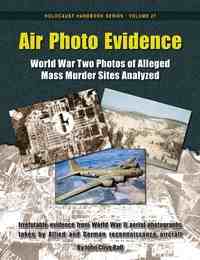 by John C. Ball

World War Two Photos of Alleged Mass Murder Sites Analyzed.
3rd, corrected and greatly expanded edition

During World War Two both German and Allied reconnaissance aircraft took countless air photos of places of tactical and strategic interest in Europe. These photos are prime evidence for the investigation of the Holocaust. Air photos of locations like Auschwitz, Majdanek, Treblinka, Babi Yar etc. permit an insight into what did or did not happen there. This then can be compared with what witnesses claim happened there. The present book is full of air photo reproductions and schematic drawings explaining them. According to the author, these images refute many of the atrocity claims made by witnesses in connection with events in the German sphere of influence.

Order from;
Bradley Smith:
Committee for Open Debate on the Holocaust
PO box 439016
San Ysidro CA 92143


---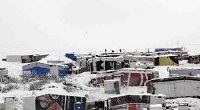 Syrian refugees' tents are seen covered in snow in the Marj al-Khokh camp on February 20, 2015 on the southern town of Marjayoun (AFP Photo/Ali Dia)

Syria forces execute 10 children of mujahideen: monitor

Beirut (AFP) - Ten children were among at least 48 people killed in a Syrian village this week when regime forces executed six families of rebel fighters, a monitoring group said on Saturday.

Tuesday's executions took place in the village of Rityan, north of second city Aleppo, after regime forces entered that day during an offensive aimed at cutting rebel supply lines to the Turkish border, the Syrian Observatory for Human Rights said.

The Britain-based monitor said that villagers had discovered the bodies when they returned to their homes after the regime forces withdrew a day later.

Five women and 13 rebels from the six families were among the dead.

"The troops and militiamen knew exactly where they lived thanks to the informers who accompanied them," Observatory director Rami Abdel Rahman said.

"There was no resistance except in one house where a rebel opened fire at troops before being executed along with his family," he added.

Activist Mamun Abu Omar said some of the bodies had been mutilated.

The brief seizure of Rityan was part of an abortive army offensive launched this week to try to encircle the rebel-held east of Aleppo and relieve two besieged Shiite villages to its north.

By Friday all but one of the villages initially taken by government forces had been recaptured by the rebels, who include fighters of Al-Qaeda affiliate Al-Nusra Front.

The heavy fighting claimed the lives of 129 regime loyalists and 116 rebels, including an Al-Nusra commander, according to an Observatory toll.

While the ground offensive failed, regime warplanes kept targeting rebel areas of Aleppo city and other parts of the country.

On Saturday, eight people -- among them two women and two children -- were killed when a barrel bomb hit a building in an opposition-held area of Aleppo city, once Syria's commercial capital.

Five people were also reported killed in rebel shelling of regime-held areas of the city.

The air force also killed at least seven people in rebel areas east of Damascus on Saturday, the Observatory said.

According to the monitoring group, they were the latest of nearly 6,000 people killed across Syria since the UN Security Council passed resolution 2139 on February 22 last year.
The Observatory "has documented the killing of 5,812 civilians, including 1,733 children, 969 women and 3,110 men in barrel bombings and (other) air raids" over the past year.

The raids have continued despite Resolution 2139, which ordered all sides to end their "indiscriminate employment of weapons in populated areas, including shelling and aerial bombardment, such as the use of barrel bombs".

Syria's conflict began as a peaceful pro-democracy revolt but morphed into a civil war that has killed more than 210,000 people since March 2011.


---


Latest Khutba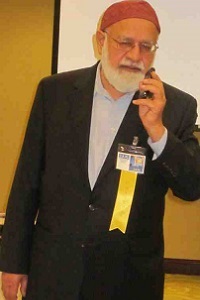 Legitimate Authority Belongs to Allah Alone. Cooperation with Oppressors leads to hell.
What's Wrong with saying: "Islam is a religion of Peace?"

On Feb 20, 2015, Dr. Kaukab Siddique gave the Juma' in central Baltimore, MD. Despite the severe cold weather, the attendance was quite good. A summary of the main points is given here:

Text #1:

"And incline not toward the oppressors, lest the fire should touch you, and you have no protectors other than Allah, nor would you then be helped." [The Qur'an 11: 113]



Text #2:

Narrated Ma'qil "I heard the Prophet saying, "Any man whom Allah has given the authority of ruling some people and he does not look after them in an honest manner, will never sense even the smell of Paradise." [Sahih Bukhari, al-Ahkam]
The Qur'an repeatedly tells us that authority belongs to Allah alone. Those who claim to be authorities, the Qur'an calls them "min doon Allah" [others than Allah] and obedience to such authorities is a form of shirk [mortal sin of associating others with Allah].


Muslims are in serious trouble because they accept kings, dictators, tribal chiefs, males, husbands etc as legitimate authorities.


Muslims in America in many cases have fallen so low that now the kuffar and the munafiqueen teach them on TV the real meaning of Islam!


One of the clever formulas being bandied about, all the way from the President of the USA to the average TV anchor is: We are not at war with Islam. Why? Because Islam is a religion of peace.


Many Muslims are taken in by this formula. It implies that all those Muslims who are fighting against the western powers and the tyrants they have installed in our lands are "not good Muslims."


From there, the next step is to claim that the mujahideen are not even Muslims but have "perverted Islam" and therefore it is okay to "eradicate" them. It is an argument for genocide. Every day high tech jet bombers are used to unload bombs and missiles on Muslims who have no equipment to fire back.


In the Muslim Ummah of America, little elitist groups have been planted who are publicized by the Zionist media as the "leaders" of Muslims. These agent groups do not want to protest even when the blessed Prophet, pbuh, is insulted in blasphemous cartoons.


Remember the powerful message of Allah. Those who cooperate with the oppressors, the kuffar, the tawagheet, are going straight to hell.


I urge you to study the Qur'an, a little every day. In every matter, we have the Guidance of Allah in the Qur'an. If you don't know Arabic, translations are available in every language. So there is no excuse for ignorance of Allah's Guidance.


If something in the Qur'an requires interpretation, go to the hadith, but be sure it is authentic hadith. Look in the collections of Bukhari and Muslim and make sure the hadith goes back all the way to the Prophet, pbuh.


If both Qur'an and hadith do not provide a full explanation, go to scholars, but make sure that the scholar is teaching from Qur'an and hadith. Depending ONLY on scholars is also a form of SHIRK.


Honor and respect women, particularly Muslim women. Bring your wives, daughters, mothers, sisters to the masjid. This country has already destroyed the family: it might destroy the Muslim family too if women do not come to the mosque


Some people think Juma' is not obligatory for women. Read 62:9. Allah is commanding ALL believers to go for juma'. Many hadith also show that women went for juma'. One hadith gave women the choice not to go, but it was for a particular context. ALL BELIEVERS should go for juma'.


May Allah give us Islamic spouses and children. May Allah give victory to the battle formations of Islam.
---


Spotlights & Guidance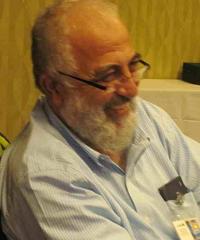 Guidance from Imam Badi Ali


Seek to understand life from the Qur'an and the Sunnah.


Surrender to the fact that life is not fair.


Life is a test, only a test.


Imagine yourself at your own funeral.


Understand the power of your own faith.


Re-define your objectives and remember that your real objective is to worship Allah and serve Him.


Listen to your nature [fitra].


Claim responsibility and always try to be helpful..


Stop blaming others and the world.


Always remember that this might be the last minute or the last day of your life.


In this dunya, you are on test. Compare life to an exam where your teacher can take away your test at any time.


- Imam Badi Ali is a Palestinian American who leads a large congregation in Greensboro, North Carolina


---


War News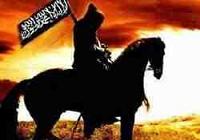 Britain

UK: Counter-Terrorism and Security Bill receives "Royal Assent" to seize passports, assets, and children of Muslim citizens. Muslim Children already being Seized by British "Authorities."
by sis. Karin Friedemann

Even before the UK's draconian new Counter-Terrorism bill has been passed into law, the British government has started taking Muslim children away from their parents in order to "prevent radicalization." The Prime Minister also announced an additional £130 million which will be made available over the next two years to strengthen counter-terrorism capabilities.

This new policy has a lot of problems, starting with an extremely vague definition of "extremism," which has already been used to target people with strong opinions, social justice activists, people returning from non-violent activities overseas, and even those who went to Syria or Iraq to join a resistance movement but then decided against it and came home. None of these people are seriously considered to be planning attacks on British soil. Rather, their advocation of Islamic ideology is being touted as a threat to "British values."

"We must be firm to the point of ruthlessness in opposing behaviour that undermines our values. Paedophilia, FGM, Islamic radicalisation - to some extent, at some stage, we have tiptoed round them all for fear of offending this or that minority," wrote London mayor Boris Johnson in the Telegraph, claiming that "Radicalisation is a form of child abuse" and that Muslim children who risk radicalisation by their parents should be taken into foster care.

An essential weakness of the mayor's argument is that paedophilia and Female Genital Mutilation are both tangible crimes, while "Islamic radicalisation" is a term so vague that it could include anyone merely philosophically opposed to British participation in foreign wars.

Another serious flaw with the soon-to-be law is that non-Muslim extremists are unlikely to be targeted under the new terrorism law, even if they clearly present a danger to society.

British soldier Ryan McGee, a supporter of the far right English Defence League (EDL), only got a two-year sentence after it was discovered that he had made nail bombs filled with 187 pieces of shrapnel to maximize damage. McGee was also found in possession of knives, axes and imitation guns. He had watched videos of victims being beheaded and shot in the head under a Nazi swastika flag. He had an EDL "No Surrender" flag in his room. He was prosecuted and convicted under the Explosive Substances Act (1883). Instead of being prosecuted as a terrorist, the government prosecutor himself argued that McGee was just an immature teenager.

"Yet paradoxically, the police, the Crown Prosecution Service (CPS) and the government seek to portray Muslim returnees from Syria as the greatest threat this country has ever faced, charging them and seeking convictions for terrorism offences not connected to Britain in any way," wrote Moazzam Begg, who argued that "the UK's terrorism legislation is not being applied evenly and should be scrapped in favor of a more common sense approach."

Another serious double standard, is that no arrests have been made of "British mercenaries (non-Muslims of course) who have joined Iraqi Kurdish Peshmerga units who fight alongside banned terrorist organizations like the Kurdish Workers Party (PKK) and Iraqi militias who fight next to the Assad regime alongside proscribed terrorist group Hezbollah."

The most emotionally disturbing part of the government's assault on its largest religious minority is that day care centers and schools are now being told they have to report any evidence of "Islamic radicalization" to a government social worker, whose decision making power is almost absolute.

"The nurseries should insure proper training of their staff to... challenge extremist ideas which can be used to legitimize terrorism and are shared by terrorist groups," the government document tagged "Prevent" stated.

There is no due process to determine the veracity or context of any such accusation. The government simply takes the children by force. Domestic violence organizations and other groups that should provide free legal help to mothers in such cases, have been instructed not to provide attorneys to mothers reported to the government as being suspiciously passionate about Islamic causes or religious practices.

"As a parent I may have to prove many things in order to get my child back, my question is why does a social worker and Channel officer have to prove absolutely NOTHING in order to remove her in the first place. I can't disprove something that hasn't ever made it to anyones sight!" protested a British mother, whose 7 year old was taken away after her twitter name raised eyebrows. The government questioned her about her plan to attend an Islamic Unity conference, her letters to Tarek Mehanna, and a passing comment she made online more than a year ago, regarding the Lee Rigby incident. She had just mentioned "that soldiers aren't innocent fighting in a heavily opposed and morally deplorable war."

In an earlier case last December the Daily Mail reported, "Two toddlers were snatched by the British police from their mother who had returned from war-torn Syria with them, via Turkey.

The UK's large Muslim population is being screened for Islamic "Jihadi" style influences as "the British government tries to find effective ways to deal with the threat posed by ISIS."

In fact, ISIS poses no direct threat to Britain. It would be wise to dig deeper into which groups would lobby England's elected officials to enact such laws, which essentially prohibit Muslim citizens from enjoying equal rights at home and inhibit them from travelling internationally.


---


Syria

Heavy Losses for Assad's troops north of Aleppo+ISIS Regrouping-retreating from Kobane after US Bombing Blitz

February 17-19: After ferocious fighting and air attacks north of Aleppo, Islamic fighters led by al-Nusra captured the town of Herdentine.

More than 90 of Assad's troops were killed, including Shi'ites/Alawites from Hizbullah and NDF militias. Islamic forces too suffered heavily with 25 from al-Nusra killed and dozens from other Islamic formations.

About 80 of Assad's troops fled to the town of al-Zahraa in bad shape.

ISIS is slowly withdrawing from some areas north of Aleppo.

February 5-20: ISIS fighters have steadily withdrawn from Kobane, the northern town on Turkey's border after being pounded on a daily basis by the US air force. In house to house fighting, the mujahideen killed about 600 Kurdish YPG communist fighters. US air force bombing and heavy shelling by Peshmerga reinforcements and fighting with YPG and pro-USA FSA group killed more than 1000 ISIS mujahideen, [not fully confirmed] many of them new converts to Islam.

ISIS is regrouping and YPG is advancing into villages around Kobane. US air strikes continue. The city is completely ruined.


---


Iraq

Serious Setbacks for Kurdish-Shi'ite Coalition: Caliphate Strike Force hits near Erbil.

On February 17-19, Islamic State mujahideen raided Kurdish Peshmarga forces south west of Erbil wher US forces are stationed. The IS forces withdrew after inflicting serious losses. THe raid was in response to US claims that the pro-West Kurds were now in a position to retake Mosul.

The IS fighters paraded 21 Kurdish Peshmarga prisoners through a town in Kirkuk province, probably Hawija. The victorious column was met by wildly cheering crowds. [See photo with the Peshmarga in cages, thus IS imitating what the US did in Gtmo.]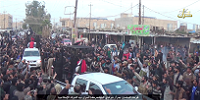 On Feb 21, US TV including CNN admitted that IS fighters have captured a military base north of Baghdad. The mujahideen displayed quantities of automatic rifles, a column of armored personnel carriers, and huge piles of ammunition, some of which were also shown on CNN because these were American weapons given to the Baghdad regime.


---


Denmark

Young Muslims show support for 22 year old who attacked cartoonists who blasphemed the Prophet, pbuh. 500 Attended Funeral. Denmark shocked.

February 20: Umar al-Hussain, 22, of Palestinian origin, who attacked a group supporting cartoons of the Prophet, pbuh, was laid to rest at a Muslim graveyard in the suburbs of Copehagen.

More than 500 Muslims, mostly young, came out for the funeral, a very large number for a small population like that of Denmark. [Source AFP]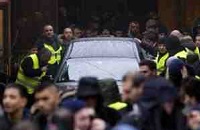 Photo: Umar's body arriving at the graveyard, Photo Reuters.

Umar killed one of the cartoonist documentary organizers and a Jewish security guard. He wounded 5 policemen before he was shot down.

Massive propaganda campaign against Umar al-Hussain seemed to have failed to impress the Muslims.

The cartoonists insulted the entire Muslim world by ridiculing the blessed Prophet, pbuh. Huge rallies were held in African countries and in Pakistan against the blasphemers.


---


Libya

Sissi Attacks ISIS in Libya

After the killing of 21 Coptic Christian Egyptians in Libya, the Egyptian and Libyan air forces bombed ISIS held towns on February 16 and 17 killing 50 people.

Then on February 19, ISIS blew up Libyan military positions linked to Egyptian attacks, killing 22 troops and injuring 25.


---


Pakistan

Police Complex Hit

Feb. 17. A human bomber from a splinter group of Pakistani hit police center in Lahore. At least 5 police officers were killed and 22 wounded.

Pak Taliban said it was revenge for executions carried out by the government


---


Afghanistan

Police under heavy Attack. USA Slows withdrawals.

Feb. 18: In four human bomb attacks, Afghan Taliban killed 22 police officers.

USA announced that it will not withdraw the 11,000 troops it still has there owing to growing Taliban attacks.


---


Our America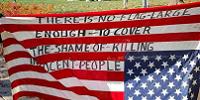 New York

Malcolm X: Allah used him to Spread Islam in America. Millions Responded after he was Martyred.
by Kaukab Siddique, PhD

On Malcolm X's anniversary 50 years after his martyrdom, we should remember the great debt the Muslim Ummah in America owes him. This country tried to destroy him, made him into a petty criminal and locked him up.

He owed much, even his mind, to Elijah Muhammad who taught Black Separatism. But Malcolm rose much above his mentor. He not only mobilized the Black community with his fiery rhetoric, but then he had the courage to see that Elijah himself in his treatment of women was not the right model for Muslims and also could not speak against US imperialism when Kennedy was killed.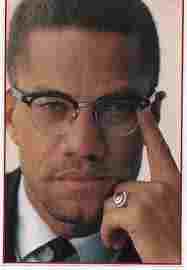 Malcolm went to Africa and realized that Islam is global. He went to Makkah and realized that the struggle is against oppressors, not against Whites.

He was seen as a threat by Elijah Muhammad. Finally he was shot down brutally by NOI gunmen. Did they act on a signal from Elijah Muhammad or were they used by the government remains a moot question. He denied he had anything to do with the murder.

Violence is intrinsic to the American way of life. Look at how the sniper movie is being glamorized.

Perhaps it was inevitable that he would be killed in such a society. What stands out is his ability and moral courage in standing up to his own organization even when his home was fire bombed.

From his blood, millions accepted Islam. Even socialists, anarchists and Pan Africanists claimed him as one of themselves.

Sunni Islam is now strongly rooted in America. I go to mosques in America's inner cities where just about everyone is a convert to Islam [not immigrants] . They call him by his correct name: al-Hajj Malik Shabazz.

Look at Imam Jamil al-Amin and many others who have kept the mission of Malcolm X alive.

Let us always remember that most converts [reverts] to Islam embrace Islam because it stands against oppression and against the American power structure, usually NOT for interfaith or prayer 5 times a day reasons.

For the best brief study of Malcolm X, read the pamphlet by Imam Ali Siddiqui titled: MALCOLM X: MARTYR OF ISLAM in AMERICA.

Racism is America's foundational problem. It was very difficult for Malcolm but he rejected it.

In later years, Dr. Abdulalim Shabazz told us in brilliant analysis that Zionism is a continuation of racism. The struggle of Al-Hajj Malik Shabazz continues. As the Qur'an says, martyrs do not die.


---


Detroit Michigan

Dr. Kifah Jayyousi, distinguished Educationist, in US Prison for being a Good Muslim, Writes to his family on the Passing of his father.

2/19/2015 :
We all Belong to Allah and to Him we return .

My Dearest and beloved Family,
I ask the Almighty, Allah, to make your reward the greatest in the passing of our beloved father and grandfather. We all belong to Allah and to Him we return. I pray to the Almighty to forgive him and have mercy on him, to make his entry a wide and comfortable one, to wash him from all sins with water, snow and hail and purify him from all evil. I ask Allah to make his grave comfortable and full of light and to elevate his level to those who are guided and to forgive us and him.

May Allah make his reward and final resting place in the highest steps of paradise.

I pray to the Almighty to save him and protect him from any pain or punishment in the grave. And I ask the same for all of our dead.

In times like this, we need to stay strong in faith and make du'aa for our beloved father and grandfather in our prayers. May Allah have mercy on him.

May Allah reward you for all that you have done to comfort him in these last few weeks. Every time I spoke with him, he was pleased with everyone and making du'aa for you. Even on his death bed, he had a big and kind heart, selfless all of his life.

Thank you all for making this an easy and comforting time for me, as I am very far away, unable to do anything for our beloved father. Allah has the greatest wisdom in everything; we rely only on Him, and we turn to Him in all of our affairs.

Please stay strong and perform your prayers on time.
I Love you

Kifah


---


New York

One Year after Lynne Stewart's Release from Prison, we Celebrate

This is the most courageous attorney of America. Lynne Stewart.She defended Dr. Omar Abdel Rahman and was imprisoned for publicizing his message.

At this sedate celebration in New York on February 20, 2015, Jamaat al-Muslimeen was represented by Nadrat Siddique.

These photos give some idea of the event. All these people got there despite severe cold weather.

Take time to visit her Website
LynneStewart.org/2015/02/11/its-time-to-set-them-all-free-feb-20th-event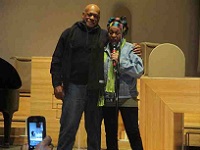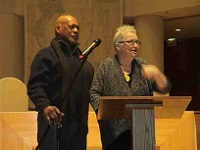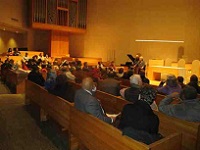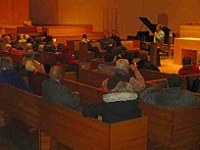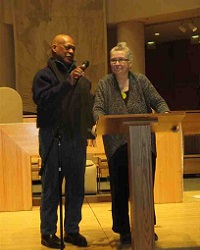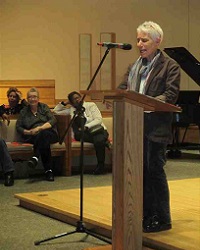 ---


Viewpoint & Analysis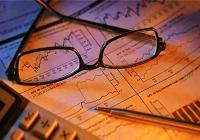 Saudi Arabia: Saudi Monarchy is twisting Hadith & Misusing the Word "khawarij" to Discredit Its Islamic Opponents.

Whom do the Hadith really refer to? Here is a Major Rebuttal of the Saudi Scholars' Claims

[With thanks to Jamaat al-Muslimeen Virginia]
[See New Trend editor's brief comment after you finish reading the article.]

"Khawārij" explained

February 19, 2015 by AnsarulShariah

The term khawārij is nowadays loosely applied to "Islamists" and the Muwahideen who reject man-made laws and are pro-khilāfah, whether by way of fighting or preaching (i.e intellectual struggle).

Hundreds of truthful scholars and individuals have consequently been incarcerated or killed through out the Muslim world in general and Saudi Arabia in particular under the disguise of stopping the fitnah of the khawārij and "takfiris".

Government scholars and their followers - pseudo salafis (madkhalīs) - are currently the forerunners in this campaign of demonising Muslim activists and branding them as khawārij.

HOWEVER, if we take close look at the attributes of the khawārij, it is clear to see that "Islamists" today are in fact miles away from any of their signs and characteristics that have been mentioned in the Sunnah of Prophet Muhammad ﷺ.

Signs of the khawārij:

Prophet Muhammad ﷺ told his companions (rathiya Allâhu a'nhuma) that the khawārij will appear to be devout worshippers, and he also informed them of their signs and attributes.

Some of their key characteristics are:

Killing the people of Islaam
Allying with the enemy (kūffar)
Revolting against the Caliph, or Imam of the muslims

Takfeer on Ṣaḥāba

Expelling a muslim from islam (takfeer) for committting a major hour
Beautiful recitation, eloquent speech and good deeds

KILLING THE PEOPLE OF ISLAM:
Prophet Muhammad ﷺ said:
"They would kill the people of Islaam (Ahlu ut-Tawheed, i.e Muslims)"
(Sahīh Muslim, book of Zakaat, chapter 47: the khawārij and their characteristics, Hadeeth no 1046).

It is well known that the people of Tawḥīd today from the brothers that strive assert that it is completely forbidden to fight - let alone kill - a muslim, unless he commits ri'da (apostasy) - despite the lies and false claims of Saudi government's preachers and their blind followers, who would have you believe the opposite. Indeed, there are times of fitnah (which shouldn't happen) where groups start to fight - May Allâh guide the truthful.

On the contrary, it is the rulers of muslim countries and foot soldiers - with the backing of their hired scholars - that are engaged in fierce battle with Muslims. Secretly kidnapping their families, torturing their sisters and wives, arresting scholars that are dare to speak out, and killing them one by one.

So cleary, this characteristic is more applicable to the rulers of taghūt, Saudi government's scholars and their blind followers (madkhalīs)

SPARING THE DISBELIEVERS (allying with them):
Prophet Muhammad ﷺ said:
".....and they will spare the mushrikeen (disbelievers) ..."
(Sahīh Muslim, book of Zakaat, chapter 47: the khawārij and their characteristics, Hadeeth no 146)

Another characteristic of the khawārij is that they prefer the disbelievers over Ahl ut-Tawḥīd (people of Tawḥīd, i.e muslims).

They leave the mushrikeen alone (even in the Arabian Peninsula today), but fight the believers.

Messenger of Allâh ﷺ informed us that the khawārij are people who kill Muslims but spare those who worship falsehood. Look at the Arabian Peninsula, it is obvious who is really allying with people of shirk.

Allying with non-Muslims (or cross bearers), working with their police as spies or even joining them is an integral principal of Manhaj of the pseudo salafis (madkhalīs)

REVOLTING AGAINST THE CALIPH, OR IMAM OF THE MUSLIMS:
This is very famous sign of the khawārij. The Saudi government's scholars and their blind followers claim the brothers that strive are from the khawārij for wanting to rise against the taghūt,
Was the king Abdullah the Caliph or the true Imam? The khawārij were known to rebel against the aṣ-ṣaḥābah and the khalīfah.

The leaders today arbitrate to the United Nations (taghūt), and therefore they are apostates and illegitimate rulers that must be removed - as the Prophet ﷺ ordered.

TAKFEER ON THE ṢAḤāBA:
Another distinguished - and probably of the greatest sign of the khawārij is their takfeer of certain Ṣaḥābah (may Allâh reward them) and expelling them from Islaam.

There is nobody today following the example and Sunnah of the Messenger Muhammad ﷺ and his Ṣaḥāba (rathiya Allâhu aa'nhum), than the brothers who are striving to make His dīn the highest. Anybody who makes takfeer of the Ṣaḥābah is a kāfir, and this what the Salaf (Ahlu Kittaab wa Sunnah) have said.

EXPELLING MUSLIMS FROM ISLAM FOR COMMITTING MAJOR HARAM (SIN):
This is indeed a very well known attributes of the khawārij, who believe a person's Imaan can never decrease, and hence if one commits a major sin they have left the fold of Islaam. Nowadays we are living in a time when the desease of irjaa (separating Imaan from actions) has become widespread. Today it is nearly impossible to convince a Muslim that a person who commits Kufr or Shirk has left the fold of Islaam.

So who today is expelling muslims from Islaam for committing major sins?

The only people that are doing this are the so-called "moderates".

Funded scholars said those individuals who carried out the initial Riyadh bombings in November 1995 on an American compound (used to train the Saudi national guards) were people who without doubt did not believe in Allâh and the last day (Hereafter), thus exposing their khariji beliefs and ideology - "pseudo salafis" (madkhalīs).

However, killing muslims by labelling them khawārij, allying with disbelievers against muslims and handing them over to the enemy as the bogus neo-salafis (madkhalīs) and their dollar Scholars deem to be necessary - it is major kufr and apostasy. Deliberately targeting and killing muslims is forbidden in Islaam.

PHYSICAL APPEARANCE:
The first khariji in Islaam, Dhul khawaysirah at-Taameemi, was described as having a protruding forehead, large beard and shaved head (see Sahīh al-Bukhari wa Muslim).

Those whom the neo-salafis (madkhalīs) consider to be khawārij are far from this description, in fact they themselves and their brethren from Brixton, Birmingham, Luton, Toronto and so forth that fit the description of "Dhul khuwaysirah" more than anyone else.

BEAUTIFUL RECITATIONS, ELOQUENT SPEECH AND GOOD DEEDS:
The khawārij were also described as dedicated and practising Muslims.

It is reported in Sahīh al-Bukhâri that the Messenger Muhammad ﷺ said:

There will appear some people among you whose salaat will make you look down upon yours, and whose siyaam will make you look down upon yours, and whose good deeds will make you look down upon yours, but they will recite the Qur'ān which will not exceed their throats, and they will go out of islam the way an arrow leaves the bow.

(Sahīh al-Bukhârî, book 66, the virtues of the Qur'ān, chapter 36, Hadith no 5058).

Ironically, the individuals whom the bogus salafis consider to be khawārij, according to their own standards, are ignorant of Islaam, the Qur'ān and even the Arabic language. So they clearly do not match the description of the khawārij told by the Prophet ﷺ.

In reality, it is the bogus salafis themselves who appear to have more traits and characteristics of the khawārij, they control many masajid, have many Qurraa (beautiful reciters of the Qur'ān), and appear to be devout, pious Muslims, yet the ayyaat they have memorised do not exceed their throats.

Prophet Muhammad ﷺ also described the khawārij as immature youth who would be young in age, but they would have eloquent tongues, make impressive speeches and they would talk (in such manner) as if their words are the best among the creatures, they would recite the Qur'ān but it would not go beyond their throats.

(Sahīh Muslim, book of Zakaat ,chapter 47: the khawārij and their characteristics, hadith no 1066).

There are many young, immature youths today who are beginning to follow the sick twisted cult of the pseudo-salafis (madkhalīs). They provide their audiences with beautiful speeches and recitations of the Qur'ān, yet the clear - cut verses of Allâh ﷻ they quote go unheeded. The Salaf are free from them and their baatil and speech.

There is no single taghūt they can name and reject - not even Obama, instead they exhaust all their efforts on attacking the Ahlu Kitaab wa Sunnah. No muslim is safe from their vile rants and slander, either you are with them and the Americans or you are a misguided or khariji. Muslims must be aware of these sick individuals. It is forbidden to attend their gatherings, increase their numbers or incline towards these wrong-doers in any way. They are murji'ah with the rulers, but khawārij with the brothers that strive and Ahlu Kittaab wa Sunnah.

The khawārij of today (Part 2):
Shaykh Umar 'Abd ar-Raḥman - may Allâh reward him - said:
So as for the Khawārij, the ʿUlamāʾ have explained that they are the ones who revolt against the true Imam (Imam Al-Haqq), and they openly disobey him, and they conspire against him.

So where is this true Imam today? With regards to whom we could label anyone who rebels against him as a khariji?

So,Where is the ʿAlī ibn Abī Ṭālib (rh) of today?

And if we are Khawārij then who are you (O' regimes and O 'royal scholars)?

Are you 'Alī (rathya Allâhu an'hu)? or his companions?

And did Ali (rathya Allâhu an'hu) take the laws of his governance from the legislation of the Persians or Romans?

Did he governed according to "socialism" and "democracy" or was he a member of the United Nations?

And calling to interfaith dialogue, or perhaps did he built churches in the Arabian Peninsula? Did he?

Or was Ali (rathya Allâhu an'hu) ally and supporter of the Jews and crusades killing of million of Muslims in Iraq, Afghanistan and in all the occupied Muslim lands? Did he?

Or did 'Alī (rathya Allâhu an'hu) establish American military barracks all over the Arab Peninsula to exploit the Muslims resources and send missiles to follow Muslims in Iraq? Did he?

Or was 'Alī (rathya Allâhu an'hu) calling the establishment of the Khilafah, a crime which cannot be forgiven?

No wAllâhi

Read Are the modern day rulers khawārij?
Imam 'Alī (rathya Allâhu an'hu) was not like that at all, rather he was of the most eager to implement the judgement of Allâh, Khilafah, governing according to Kittaabu' Allâh and the Sunnah of his Messenger ﷺ. The one who rebels against such murtadeen of the Arab regimes and the royals is indeed a true Muslim, a Mu'min, and a Muttaqi.

And Allâh knows best.

---

[Comment by Br. Kaukab Siddique: In fact the Prophet, pbuh, never used the word "khawarij." The term has taken on a historic NEGATIVE meaning used by rulers to discredit the opponents of unIslamic rulers. The people originally labeled "khawarij" were followers of Ali, r.a.,,who objected to his acceptance of negotiations with Muawiyyah, r.a., After they left his army, Ali, r.a.,killed almost all of them at Nahrwan. This disaster within his ranks weakened Ali's, r.a., side so much that he carried out a permanent cease fire with Muawiyyah, r.a. A brother of one of those killed by him later assassinated him.]



2015-02-22 Sun 20:07:20 ct


NewTrendMag.org