NewTrendMag.org News # 1519

[ Click on NEWS for back issues ][ OUR BOOKS ] [ Women in Islam ][ Our America ][ Hadith ][ Kaukab Siddique's khutbas ][ Latest photos. ][ Imam Badi Ali's Thoughts ][ Muslim Political Prisoners ] [ Previous Issue ]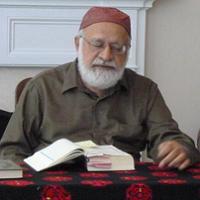 Zulhijja 7 ,1434/October 13, 2013 # 42

---

Munawar Hasan, Jamaate Islami Pakistan leader, links US drone attacks to Paki government. Scroll way down.

---

Astounding: Der Spiegel, leading German paper, uncovers Syrian tyrant Assad's elaborate campaign of abuse and disinformation against Islamic groups in Syria. Please scroll down to end.

---

Even more astonishing. Top Saudi scholar Suleiman al-Ulwan, has refused a deal for immediate release after spending EIGHT YEARS in solitary confinement. He was pressured to stop criticizing Europe and America and to stop supporting the mujahideen. This is a different Saudi. Worth reading. Scroll to end.

---

Eid al-Adha : October 16 [not 15]
Eid prayers will be held at Masjid Jamaat al-Muslimeen at 9 AM on October 16.
Address: 4624 York Road, Baltimore, MD 21212. [Half block north of York at Cold Spring road.]

The date issued by the Saudis, October 15 is incorrect but big mosques follow them.

The Saudis do this every year.

Alhamdulillah, more and more Muslims are following crescent sighting. To understand the Saudi error, go to:

islamicmoon.com where Dr. Omar Afzal uses his expertise of many years to help Muslims follow the Sunnah.

[In countries which do follow the Sunnah and not the Saudis, such as Pakistan, Eid will be on October 16.]

---

National Islamic Shoora on October 26.
Jamaat al-Muslimeen's Planning group [Shoora] will meet in Baltimore, inshallah.

In addition to the representatives listed earlier, Sis. Aisha from New York City has confirmed she will be there.. She is an alumna of Lincoln University and writes for New Trend magazine.

Dr. Abdulalim Shabazz [ DrAAS.info ] [Louisiana] has just returned from South Africa. He will address the shoora on Zionism and Racism, inshallah.

Dr. Shabazz will also be speaking at Lincoln University, Pennsylvania, on November 7.

Br. Shamim Siddiqui, from Long Island, New York, has sent some thought provoking ideas on how to work peacefully to strenghten Jamaat al-Muslimeen's Islamic understanding and masjid concepts.

---

With thanks to Imam Badi Ali [North Carolina]
It's in Urdu with Arabic dubbing but from the pictures you'll get the message.

A tribute to the unarmed Islamic masses of Egypt who are sacrificing themselves to confront and defeat the tyrant General Sisi and his Israeli and imperialist backers.

From our Brothers and sisters in Pakistan to the Ikhwan..
http://www.youtube.com/watch?v=xZeBvZ7JfJw......

---

Our sisters in Egypt have made such great sacrifices, but the West only recognizes Malala who was working with the occupiers of our lands.

---

President Obama met Malala in the White House. October 12.
[NT media monitor]

Pakistani men, women and children have suffered so much at the hands of American war activities that this welcome to Malala can only be described as a slap in the face of Pakistan.

A Pakistani journalist, Orya, writing for Dunya.com, has described his disgust at the western use of Malala in desperate attempts to infiltrate Pakistan. Orya points out that elite US troops in Iraq, BURNED alive a 14 year old Muslim girl, ABEER, and killed her entire family and burned down their house. Hundreds of Pakistani children have been killed in US attacks. Thousands of Afghan civilians have been killed by the US.

Obama, a supporter of homosexuality, is not seen even as a decent ;person in Pakistan. Whatever little chance Malala had of becoming popular in Pakistan has been ruined by this visit to the drone master.

[Does President Obama think Pakistanis will be sympathetric to him for inviting this stupid Pakistani girl who was working with US and Pakistani intelligence agencies? .... Editor]

---

The Rights of Muslim women: Fatima Mernissi was wrong.
Thousands of SINGLE women went to Jihad against Persian Empire under Umar's, r.a. Caliphate.
by Kaukab Siddique, PhD

"The likeness of him who remembers his Lord [Allah], to him who does not remember his Lord is as the likeness of the living to the dead." [Prophet Muhammad, pbuh, in Sahih Bukhari.]1

Fatima Mernissi was one of those westernized women who took it upon themselves to attack the truth of Islam. Other women like her have tried to subvert the foundations of Islam by proclaiming a "mixed" prayer in which men and women stand next to each other. None of them have the courage to stand up against the Zionists and the Imperialists.

Fatima Mernissi went beyond all limits by claiming that Umar, r.a.,, the second rightly guided Caliph of Islam, was responsible for secluding women from all activities outside the home. For Mernissi, hijab is a form of oppression. She claimed that owing to Umar, r.a., the hijab CAME DOWN OVER MADINA and after that women were simply cut off from life outside the home.

Looks like the westernizing women and the Saudi "salafis" have one thing in common. They have not studied the history of Islam in its most normative stage. In the overthrow of the superpowers of the time, Persia and Rome, comparable to Russia and America today, thousands of Islamic women took part in jihad and often played a decisive role.

I wll focus on the most famous battle, Qadesia, which signalled the death knell of the Persian empire. A huge Persian army led by the best general of Iran, Rustum, moved into Muslim terrirory and tried to crush the heavily outnumbered Islamic forces. There were 120,000 Persians with 50 elephants against only 10,000 Islamic fighters.

The date of the battle is year 15 after the Hijra. The dates of the battle are not very specific because for FOUR months tthe two armies camped in front of each other snd skirmished, checking out each others weaknesses. Umar, r.a.,had sent the best Islamic fighters led by Sa'ad ibn Abi Waqqas, one of the famous Companions of the Prophet, pbuh. Umar, r.a., himself wanted to lead the army but his consultative committee persuaded him to stay in Madinah.

The Persians were out maneuvered and slaughtered by the fast moving Islamic horsemen. Among the Islamic fighters were HIJABI women in large numbers. Here is one quote from the most authentic historian:

"The largest number of SINGLE women were from the tribes of Bajalia and Nakha'. Of these SEVEN HUNDRED WOMEN wer from the tribe of Nakha' and ONE THOUSAND from Bajalia.. After the battle, most of them married men from other tribes and thus these tribes became each others in-laws. " [Ibn Jarir Tabari, Tarikh Umam w al-Mulook, Volume 2. ] 2

These women were quite ferocious in the battlefield. One of them, a married womam, Umm Kathir, wife of Humam bin al-Harith al-Nakhai, said that even married women were on the battlefield in a supporting role. She added: "we went around giving water to wounded Muslim warriors and killing the wounded idolaters who were still alive. Our children were behind us and we gave them similar responsibilities." [Tabari, Ibid.]

The most interesting aspect of the battle of Qadesia is that the single women CHOSE the men they wanted to marry.

Three of the warriors were interested in marrying a woman named Arwa Hilalia Nakhia, daughter of 'Amir. Her sister Hunaida, was the wife of Qa'q'a bin Umru Tamimi, one of the greatest battlefield commanders Umar, r.a., had sent to Qadisia. Urwa asked the commander, through his wife, about which of the three she should marry. Q'aq'a, instead of telling her what Arwa should do gave his answer in poetry:

"If you want wealth and comfort, marry Samak Ansari or 'Utba ibn Farqa./ If you want a veteran fighter, then try for Bukair, because when even horses stampede in the melee of battle, he will not run./ All three are leaders and at a high level of behavior. It is up to you to choose the one you want." [Tabari, Ibid.]

Notice the great commander's respect for the woman's right to choose. This was Umar's caliphate. This was Umar's commander. [Allah be please with him.]

When much later Umar, r.a., was assassinated by a Persian prisoner whom he had shown kindness, the women of Madina cried as they had cried for no man.

The one who cried the most, and almost lost control of herself, was Umar's wife, Umm Kulthum, the DAUGHTER of ALI, r.a.

---
This hadith was quoted by the great scholar Taqi-ad-Deen ibn Taymiyya [661 to 728 hijri] in his personal collection of hadith known as al-Kalim al-Tayyib.


Abi Jafar Muhammad bin Jarir al-Tabari was one of the greatest historians of all times. His writing about the Rashideen Caliphate, Abu Bakr, r.a,, to Ali, r.a., alone is 700 pages long. He was born 224 hijri and died 310 hijri. [839 to 922 c.e.] . people in Europe at that time were illiterate.
---

China: Emerging New Imperialism.

New Trend has been receiving information about the mistreatment of Muslims in Sinkiang [Xinjiang] province. See map. China shot dead 25 Muslims in August because they were carrying out "religious activities." There are many jobs in Sinkiang now but Muslims are not allowed. Chines HAN settlers are pouring in, somewhat like the Jews in Palestine, and taking the jobs.

Muslims should not be fooled by China.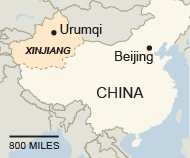 ---

Islam vs Bigotry in UK
[With thanks to Br. Khalid Baig.]
His family Wiped out by British Racists, he Continues to serve Humanity.
http://www.thenews.com.pk/Todays-News-2-205269-Pak-doctor-inUK-undeterred-even-after-loss-of-family

Pak doctor in UK undeterred even after loss of family
Waseem Abbasi
Monday, September 30, 2013
ISLAMABAD: After losing his entire family to an anti-Muslim hate attack earlier this month, a Pakistani-origin neurosurgeon based in Ireland has announced to step up the community work for Christians with even more vigour.

On September 13, the wife, daughter and two teenage sons of Ireland's top neurosurgeon Dr Muhammad Taufiq Al Satar were killed in an arson attack, allegedly by white racists, at the family's home in Leicester UK.

"The calamity that has hit me was the will of Allah and I submit to that. But that would not stop me from doing what I was doing before. In fact the time I used to spend with my family would now be used in more community service for my neighbours from all faiths," Sattar said in his first interview to Irish National Radio (RTE).

"I want to show the world the real Islam that is peaceful and caring. It commands us to look after our neighbours and not to harm anyone," he said while speaking even before the burial of his family.While praising his wife for 20 years of her services for the family, Sattar attributed his incredible calmness and composure over this horrible loss to his strong faith.

"We have been taught through Quran and life of Prophet Mohammad (PBUH) how to deal with such calamities. The Prophet himself lost his six children during his lifetime but he never complained," he told the host Seán O'Rourke during the radio programme.

Sattar said the last conversation he had with his family was just few hours before their death. The bodies of Shehnila Taufiq, 47, her daughter Zainab, 19, and sons Bilal, 17, and Jamil, 15, were recovered from their house in Wood Hill in the early hours of Friday, September 13.

"My wife had raised my children in such a way that they were not only good practising Muslims but also good neighbours involved in a lot of community work," he said adding that the family had been running a community welfare centre for last three years.

Sattar left Pakistan in 1990 and worked in several UK hospitals before being appointed as the second paediatric neurosurgeon of the Ireland in 2007.He said his wife and 19-year-old daughter Zainab were due to move to Ireland in July to work with the Dawah Community Centre in Castleknock.

His daughter had wanted to pursue a career in primary school teaching in Dublin and also teaching religion.His sons Jamal, aged 17, and 15-year-old Bilal were to remain in Leicester to pursue their studies.

Sattar said his future was in Ireland, where he would focus more on the community centre where he works.He said he would work to be part of Irish society to show how Muslims practise their religion.The Leicestershire Police have so far charged four people with murder of Sattar's family.

Also
http://www.dailymail.co.uk/news/article-2434752/It-Gods-planlives-Muslim-father-lost-wife-children-suspected-arson-attacs-says-angry-believes-paradise.html

http://www.dailymail.co.uk/debate/article-2435855/Platells-Pople-The-Muslim-father-restores-faith-humanity.html

http://www.bbc.co.uk/news/uk-england-leicestershire-24289914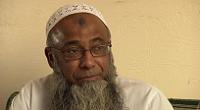 Dr Muhammad Taufiq Al Sattar: "We all know that we are going to die one day"

A man whose wife and three children were killed in a house fire in Leicester has spoken of his upset that their funerals have not taken place two weeks on from the tragedy.

---

Syria
Swallowed Iranian Propaganda that Assad Supports Palestine? This should wake you up.

Yarmouk Palestinian refugee camp, #Damascus, 12-10-2013:
The senior imam at the Palestine Mosque in Yarmouk Camp today isued a fatwa (Islamic religious ruling) ...permitting the eating of the meat of donkeys, cats, dogs or other animals to prevent residents from starving to death under the regime siege. Like the rest of south Damascus, the Yarmouk camp has now been under a brutal and unrelenting regime siege, along with daily regime bombardment, for over seven months, with Assad's troops preventing all supplies of food, medicine, fuel and other essentials from entering the camp.

Regime forces also cut off the camp's water and power supplies some months ago. Any resident caught by regime troops stationed at the checkpoints surrounding the camp while attempting to smuggle food, medicine or any other essential item in is summarily executed. A number of residents, including babies, have already died of malnutrition-related causes, with levels of malnutrition and disease rising daily. Regime forces will not allow any residents - men, women or children - to leave the camp for medical treatment or any other reason, no matter how urgent, with one baby boy recently dying because his mother could not take him to hospital.

Similar fatwas permitting the eating of the meat of non-livestock creatures (including rodents) to prevent people starving to death have been issued in other areas across Syria under regime siege, some of them for over a year, where the levels of malnutrition and starvation among the besieged people are even worse. The UN and the world leaders are complicit both actively and tacitly in the Assad regime's very deliberate perpetration of a holocaust, with the world's 'civilised' pseudo-humanitarians watching indifferently as civilians are bombed daily and starved to death simply for demanding their freedom from dictatorship which views them as expendable 'collateral damage.' Special mention should also be given here to prominent Western 'pro-Palestinian' activists, including George Galloway and Cynthia McKinney, who continue to support the genocidal Assad regime which is terrorising, bombing and starving Palestinian, as well as Syrian, men, women and children.
From: Syrian Media Centre.

---

Fisk, Cartalucci, Lamb and Chedovsky are also busy with pro-Assad, pro-Iran propaganda... Editor

---

Pakistan
Pakistani Regime linked to US drone attacks+ NATO supplied by regime.

LAHORE, Oct.11: Ameer, Jamaat e Islami, Pakistan, Syed Munawar Hasanhas said that the talks with the Taliban won't be fruitful if Pakistan did not pull out of the terror war and the drone attacks continued.

Addressing the Friday congregation at Mansoora mosque, he said that the situation was getting complicated every day due to the delay in the commencement of the talks. He said that the Pakistan was providing necessary information to the US for drone attacks. Besides, the sensitive air base was in US control and logistic support was being provided to the US and NATO forces. NATO containers were also passing through the Pakistan territory. He said if the government wanted successful talks with the Taliban, it would have to pull out of the so called war on terror. He said the Islamabad had never lodged a serious protest over drone attacks. For instance, the US envoy had never been summoned and handed over a strong protest on this score, which implied that the drone attacks were being made with Islamabad's consent.

The JI Ameer said that while the nation wanted Pervez Musharraf's trial for treason, the government under Prime Minister Nawaz Sharif was ready to allow the former dictator flee from the country under outside pressure. He said the way the former dictator had been granted bail in the murder cases of Benazir Bhutto and Akbar Bugti, gave rise to serious doubts. He said that Pervez Musharraf's biggest crime was the abrogation of the constitution and the imposition of emergency and the PML(N) leadership had been crying to try him for that under article six of the constitution. But now that the PML(N) was in power, it was completely silent on the issue.

Commenting on the appointment of the NAB Chairman, he said the Prime Minister and the Opposition Leader had several meetings in this respect at which the names of some ex-judges came under discussion. However, there had been no breakthrough. Now the name of a former bureaucrat and a grade 22 officer had been finalized on a single phone call between the PM and the Opposition Leader, adding that the two parties alone offer explanation in this regard.

Syed Munawar Hasan said that as many as six references were pending against Asif Ali Zardari while three references were pending against Mian Nawaz Sharif. He said if the NAB chairman worked honestly, he should begin with the cases against the big fish otherwise all slogans of controlling corruption would remain hollow.

---

Fascist gangster Party', MQM's 90% "popularity" was based on Bogus Voting.
Comment by Munawar Hasan on NADRA investigation
by Anwar Niazi

LAHORE, Oct. 8: Ameer, Jamaat e Islami, Pakistan, Syed Munawar Hasan, has saidthe massive bogus voting in the May elections in Karachi revealed by the NADRA report on one NA seat has exposed the MQM's 90 per cent mandate from the port city.

In a statement here on Tuesday, he said that bogus votes were cast on mass scale in Karachi and Hyderabad on the National Assembly and Sindh Assembly seats from where the MQM had won. He said the MQM had been securing false mandate on gun point for the last here decades, the security institutions and the agencies knew every thing but were not ready to speak out the truth and all past governments had been patronizing the MQM

Syed Munawar Hasan said, had the constituencies been demarcated anew and the polls conducted under army's supervision under the orders of the Supreme Court Chief Justice, the results would have been quite different. He said, in a city where death was looming large, it was difficult for the people to vote freely. He said the JI had accepted the election results only to prevent bloodshed and foil the conspiracies to create anarchy and chaos in the country.

The JI Ameer said the position all over Karachi was the same as had been revealed in NA 256. He said, one or two constituencies where the PTI and other parties had been shown as the winner, had been left out under the plan to prevent total boycott of the elections. He said if all other parties had boycotted the polls like the JI, the MQM could not have succeeded in its evil designs.

Syed Munawar Hasan said that in order to ensure the success of the on going targeted operation , the Karachi administration needs to be pulled out from a state of fear and harassment. To achieve this end, all the patriotic forces must sit together and find out a way out to free the entire country, especially Karachi from the Qabza mafia.

He said all the operations carried out in Karachi so far had failed only because there was no guarantee for the security of the personnel engaged in these operations and the police officers who carried out the operations were killed one by one.

The JI Ameer was sure that like Karachi seat, the truth about the rigging all over the country would come out soon.

---

Syria: Uncovered by Der Spiegel [German paper].
Thanks to Br. Ather in Canada
'Sex Jihad' and Other Lies: Assad's Elaborate Disinformation Campaign
By Christoph Reuter




Syrian President Assad's regime is waging a PR campaign to spread stories that discredit its rivals and distract from its own crimes. Aided by gullible networks and foreign media, it has included tales of rebels engaging in "sex jihad" and massacring Christians.

Sex sells. And al-Qaida is eager to grab attention. But the combination of the two -- sex jihad -- is simply irresistible. Scores of young women are reportedly offering themselves to jihadists, according to one of the latest horror news stories coming out of Syria. A sheik from Saudi Arabia has allegedly issued a fatwa that allows teenage girls to provide relief to sexually frustrated fighters.

ANZEIGE

In late September, 16-year-old Rawan Qadah appeared on Syrian TV and gave a detailed account of how she had to sexually satisfy a radical insurgent. After the Tunisian interior minister stated that young women from his country were traveling to Syria for sex jihad -- and having sex with 20, 30 and even up to 100 rebels -- the story started to make headlines in Germany, as well. In Germany, the websites of the mass circulation Bild newspaper and Focusmagazine have titillated readers with articles about this supposed "bizarre practice."

In the wake of the poison gas massacre on Aug. 21, the regime in Damascus has launched a major PR offensive. Beyond the official line of propaganda, though, there is a second campaign: a secret and elaborately staged effort to sow doubt and confusion -- and divert attention away from the Syrian government's own crimes. Like many of these bogus news stories, the sex jihad tales aim to convince supporters at home and critics abroad of the rebels' monstrous depravity.

No other leader in the region -- not Saddam Hussein in Iraq, nor Moammar Gadhafi in Libya -- has relied as heavily on propaganda as Assad. His PR teams and state media are churning out a steady stream of partially or completely fabricated new stories about acts of terror against Christians, al-Qaeda's rise to power and the imminent destabilization of the entire region. These stories are circulated by Russian and Iranian broadcasters, as well as Christian networks, and are eventually picked up by Western media.

One prime example is the legend of orgies with terrorists: The 16-year-old presented on state TV comes from a prominent oppositional family in Daraa. When the regime failed to capture her father, she was abducted by security forces on her way home from school in November 2012. During the same TV program, a second woman confessed that she had submitted to group sex with the fanatical Al-Nusra Front. According to her family, though, she was arrested at the University of Damascus while protesting against Assad. Both young women are still missing. Their families say that they were forced to make the televised statements -- and that the allegation of sex jihad is a lie.

An alleged Tunisian sex jihadist also dismissed the stories when she was contacted by Arab media: "All lies!", she said. She admitted that she had been to Syria, but as a nurse. She says she is married and has since fled to Jordan.
Two human rights organizations have been trying to substantiate the sex jihad stories, but have so far come up empty-handed. It appears that the Tunisian interior minister had other motives for jumping on this rumor: Hundreds of Islamists have left his country and traveled to Syria, and he is apparently trying to stem the tide by discrediting these fighters. Furthermore, Sheikh Mohammad al-Arifi, the man who is allegedly behind the sex jihad fatwa, denies everything. "No person in their right mind would approve of such a thing," he says.

Disseminating Lies

It is difficult -- and, at times, even impossible -- to verify all the horror stories emerging from the civil war in Syria. This holds especially true when they are disseminated in a roundabout way, as is the case with most of the reports of persecuted Christians.

For example, on Sept. 26, the German Catholic news agency KNA issued a report -- citing the Vatican news agency Fides -- stating that Muslim legal scholars in the opposition stronghold Douma, near Damascus, had called for "the property of non-Muslims to be confiscated." Fides said that it had a copy of a document that was signed by 36 Muslim religious figures. Yet although this appeared to be a serious story, it turned out to be based on a forgery: a fictitious text with real signatures. It actually came from a 2011 statement calling for civilians to be spared during the fighting. On a number of occasions, Fides has accepted as true propaganda fabrications released by regime-affiliated portals, such as Syria Truth.

This also includes the myth of the beheading of a bishop -- a story also spread by Assad in an interview with SPIEGEL. The fact of the matter is that a jihadist from Dagestan killed three men in this way, but they weren't Christians. After getting the stamp of approval from the official news agency of the Vatican, such rumors generated by Assad's propaganda machine are circulated around the world as bona-fide new stories.

The facts were twisted in a similar manner when an image of a woman tied to a pillar in Aleppo appeared on the LiveLeak video portal in mid-September. The website claimed that the woman was a Christian from Aleppo who had been abducted by al-Qaida rebels. In reality, although the photo was taken in Aleppo, it dates back to a period when Assad's troops still controlled the entire city. A video of the scene, posted on YouTube on June 12, 2012, shows regime-loyal militias berating the woman.

The regime also concocted the legend of the destruction of the Christian village of Maaloula. In early September, rebels belonging to three groups, including al-Nusra, attacked two military posts on the outskirts of town held by members of the local Assad-loyal Shabiha militias. Then the rebels withdrew. But the regime's version, which even managed to become an Associated Press story, was as follows: Foreign terrorists looted and burned down churches -- and even threatened to behead Christians who refused to convert to Islam.

This didn't match with reports from the nuns of the Thekla convent in Maaloula and the Greek Orthodox patriarch of Antioch. They said that nothing had been damaged and no one had been threatened on account of their beliefs. A reporter from the satellite news network Russia Today unwittingly cleared up the confusion. While accompanying the Syrian army, he filmed the tank attack on Maaloula -- in which the local monastery was shelled.

This ongoing reinterpretation of events reflects a conscious policy -- and bending the truth is much easier now that Syria has become such a confusing and chaotic theater of war. Most news publications shy away from the risks and efforts of verifying stories on the ground. Actual events, such as when jihadists burned down a church in the northern Syrian town of Rakka, are mixed together with trumped-up atrocities staged to sway global opinion.

Even blatant inconsistencies are often accepted without question. After all, tangible evidence to the contrary rarely exists. When state-run media reported that the prominent imam Mohammed al-Buti, a supporter of Assad, was killed by a suicide bomber at his mosque in the heart of Damascus on March 21, all rebel groups denied having anything to do with the attack. Of course, that doesn't necessarily mean much. But even an untrained eye would have to notice that the photos showed no signs of an explosion: Chandeliers, fans and carpets were all intact. Instead, there were bullet holes clear across a marble wall, and pools of blood apparently showed where the bodies had lain. Many of the victims were wearing shoes, which is highly unusual for Muslims in a mosque. There were also no witnesses. All of this feeds the suspicion that the victims were forced into the building and murdered -- as a backdrop for an attack that never occurred.

Pinning the Blame

After the poison gas attack in August, though, the propaganda cover-up failed. Inundated by a global wave of indignation, the regime floundered in its attempts to explain the situation. First, Assad said that nothing had happened. Then state television showed images of an alleged rebel hideout containing a barrel with the blatantly obvious label: "Made in Saudia." The TV report maintained that this was sarin gas from Saudi Arabia for "terrorists" who had inadvertently gassed themselves to death.

The source of the story was a little known news website called Mint Press, based in the northern US state of Minnesota. One of the authors later denied having anything to do with the research. The other, a young Jordanian who writes under a number of pseudonyms, merely responded to queries by saying that he was currently studying in Iran. In an online comment on an article in Britain's Daily Mail, though, he gave the following detail that was missing on Mint Press: "Some old men arrived in Damascus from Russia and one of them became friends with me. He told me that they have evidence that it was the rebels who used the (chemical) weapons." A few days later, the Russian foreign minister quoted the report from Mint Press as proof of Assad's innocence.

An entirely different explanation for the alleged gas attack by the rebels was presented to British broadcaster Sky News by Assad's top media adviser, Buthaina Shaaban: She said that terrorists had abducted 300 Alawite children from Latakia, taken them to Damascus and murdered them so they could be presented to the world as victims.

And now comes a new line of defense that neither relies on chemicals nor argues that the rebels killed themselves: In a SPIEGEL interview, Assad states that sarin is a "kitchen gas" because "it can be made anywhere." But this flies in the face of a United Nations report, which states that rockets carrying sarin gas could only have come from a military base run by government forces.

Although Assad likes to cover up his crimes with a crisis-driven media blitz, he actually prefers to meet with the press and directly tell his side of the story. This includes presenting his regime as a final bulwark against global terror, even though he has his agents carry out the very kinds of attacks he is warning the world about and attributing to his rivals. For example, police in Turkey and Lebanon have charged the Syrian intelligence agency with responsibility for the most devastating attacks in years. After two bombs in Tripoli killed 47 people on Aug. 23, a Lebanese court issued an arrest warrant against two Syrians -- for planning acts of terrorism.

---

[With thanks to Br. Ali in Virginia.]

Saudi authorities offered deal to Sheikh Suleiman al-Ulwan. He refused it
Publication time: 5 October 2013, 15:56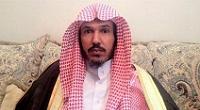 Sources in Saudi Arabia reported that after Sheikh Suleiman al-Ulwan was sentenced to a prison term of 15 years, he was asked to give up two things in return for immediate release and cessation of persecution;

Declare that the rulers of Saudi Arabia are legitimate rulers of the Muslims.


Declare that the courts of Saudi Arabia are ruled by Sharia, and not by the whims of kings (not according to the Law of Allah).


On receiving the proposal, the Sheikh replied: Even if you cut off my head, I will not say that!

We ask Allah to help our scholar and humiliate all his opponents as they deserve it. These are our Imams, each of them passes tarbiyah as per Prophet Joseph (pbuh)!

Sheikh Sulaiman ibn Nasir ibn Abdullah al-Ulwan is one of the most respected Islamic scholars of our time.

He was arrested in 2004 for refusing to issue a fatwa pleasing the royal regime. Up until December 2012, he was held in prison incommunicado, even with his relatives. He spent of most of the time in solitary confinement.

He was released in December 2012 (video).

However, a few months later, he was arrested again for preaching Islam.

Here you can read the fatwa of Sheikh al-Ulwan about martyrdom operations in Palestine and Chechnya.

On October 3, at 9:00 am, a court hearing was held in Riyadh - Saudi tyrants sentenced Sheikh al-Ulwan to 15 years in prison.

The website published photos of the residents of the province Qasim who meet the scholar at the exit from the metropolitan court. Another photo captured a large group of Muslims who came to support the sheik. Saudi tyrants allowed to enter the courtroom to only four of them.

"When Sheikh left the court, he smiled, and his supporters began singing a nasheed dedicated to him, as they believed that he was acquitted of some charges. Praise be to Allah, the Sheikh was happy with all what Allah bestowed upon him", said the statement. In this video, you can view an anti-Saudi demonstration for ceasing the persecution of the Islamic scholar.

Students of Suleiman al-Ulwan also provide information about the judge who headed the case of Sheikh - the name of the "judge" is Fahd al-Humaydani. It was he who sentenced the Sheikh to 15 years in prison. Here is a photo of the Saudi thug.

It is to be recalled that Sheikh al-Ulwan was released after the Mujahideen of Al-Qaeda in the Arabian Peninsula (AQAP) demanded to free from the prisons all Ulema inmates and preachers (among these names was the name of al-Ulwan, Fahd, Khudayr and Khalid al-Rashid) in exchange for the release of the Saudi Consul al-Khalidi, captured by the Mujahideen in Aden (the consul gave several interviews in which he denounced the Saudi anti-Islamic policies).

Sheikh Suleiman al-Ulwan is known for his firm stance in supporting the Mujahideen. The Islamic scholar was accused of allegedly staying "behind the September 11 attacks" in New York. In his sermons, he called for Jihad against the west, for which he was arrested.

Shaikh al-Ulwan is one of the most knowledgeable Ulema of the world today.

Department of Monitoring
Kavkaz Cente



2013-10-13 Sun 20:07:34 cdt
NewTrendMag.org