NewTrendMag.org News # 1516

[ Click on NEWS for back issues ][ OUR BOOKS ] [ Women in Islam ][ Our America ][ Hadith ][ Kaukab Siddique's khutbas ][ Latest photos. ][ Imam Badi Ali's Thoughts ][ Muslim Political Prisoners ] [ Previous Issue ]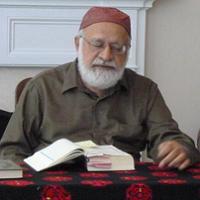 Zulq'idah 15,1434/September 22, 2013 # 39

---

Breaking News
Muzaffarnagar, India: There has been a massacre of Muslims in India which started when Hindus distributed a fake video against Muslims. From September 7 to September 20, the violence against Muslim minority has been spreading across Uttar Pradesh. There has been some Muslims resistance but very little because Muslim leaders want peace. In the first outburst of Hindu attacks 47 Muslims ere killed, their houses were looted and mosques ransacked. More unarmed Muslims have been killed since then, some hacked to pieces in front of their families. The Indian army has been called in to restore order but the damage had already been done. Cases of rape of Muslim women are coming in.

The Indian Prime Minister spoke about communal harmony on September 20 but offered no sympathy to the Muslims.

Elsewhere in India, the rape of A Muslim girl in Hyderabad indicates the condition of women in general and Muslim girls in particular. The rapist, a Hindu named Satya Parkash Bihari was arrested but released after a few days owing to pressure on police by a Telugu leader. The girl was subjected to serial rape starting on April 3, 2012. She disappeared for 17 months after the original rape and was handed over to group after group to be raped. After recovery the rapist was identified and arrested.

[The US media have completely censored the massacre in Muzaffarnagar and the tragedy in Hyderabad.]

---

See first first interview with a Jabhat al-Nusra fighter from Libya, volunteering to fight in Syria. The interview is riddled with western sarcasm and attempts at ridicule but it does answer stereotypes about the Islamics. Scroll way down.

---

Breaking news 2:
Syria: September 18: Islamic fighters advanced into Berze, northeastern Damascus. The Assad air force carried out frantic air strikes but was unable to dislodge the fighters.
Mujahideen also clashed with Syrian army troops in Homs, Deir al-Zor and an enclave in Aleppo. Ferocious air attacks stopped their advance.

September 18-20: US backed rebels whipped by Islamic fighters: Mujahideen from the Islamic State of Iraq and the Levant [ISIL] captured the town of Azaz on the Turkish border which was in the hands of the Free Syrian Army [FSA]. After a two day battle, the FSA asked for a cease fire and it was accepted by the Islamics on September 20.

---

Breaking news 3:
Pakistan: September 15: A Pak Taliban bomb attack killed Paki Major General Sanaullah and Lt. Col. Tauseef and other troopers in the Upper Dir area. The General was in command of Pakistani troops occupying Malakand. General Kayani is reported to be very upset.

Pakistan has released a number of Afghan Taliban leaders, the most senior being Mullah Baradar, second in command of the Islamic resistance released on September 20. [Do not confuse with Pak Taliban. These leaders were arrested in Karachi in joint operations with the CIA. Pakistanis want cooperation with the US to end.]
See what Munawar Hasan says, below.

---

Breaking news 4:
Egypt: September 20. The death toll of unarmed Muslim protestors calling for the release of President Morsi has reached 3,000 with another 10,000 wounded. The pro-Israeli General Sisi is wreaking havoc with US and Israeli support. Egypt is reeling under a reign of terror.

Signs of armed resistance are also emerging. On September 19, when a column of Egyptian tanks rolled into Kardasa [across the nile from Cairo], Islamic fighters opened fire killing the Egyptian commander General Nabil Farag and injuring 10 of his troops.

Earlier on September 5, a bomb attack on the Interior Minister in charge of the massacre killed two police officers but missed him. 75 police have been killed in Egypt since the massacres of civilians by General Sisi began.

---

Breaking news 5:
Attack on Israeli-owned mall in Nairobi. September 21.[Report incomplete]

Kenya: In retaliation for the Kenyan army's occupation of parts of Somalia, al-Shabab fighters attacked the Westgate Mall, named after an American mall, in Nairobi. At last reports, 39 people had been killed and 150 injured. Among those killed were reportedly relatives of the Kenyan ;president who controls the Kenyan occupation army in Somalia.

Two French citizens were also reported killed. Several dozen of those injured were wealthy Hindus from India.

The Kenyan army has advanced 100 miles into Somalia in the last one year and has killed several hundred Somali Muslims suspected of being supporters of al-Shabab. The Kenyans have destroyed several mosques and looted numerous Somali homes.

---

Breaking news 6: [Massacre of Muslims in Nigeria censored by US media.]

Nigeria: In the northern states of Nigeria, the Nigerian army is on the rampage against civilians who support Boko Haram, an anti-western Islamic movement. Heavily armed Nigerian troops have killed more than 150 Muslim civilians.

September 15. The Nigerian troops lost control of their discipline after they fell into a Boko Haram ambush and 40 of them were killed.

[See background report on horrific army behavior from a Nigerian writer in Abuja, Scroll down ]

---

Shoora of Jamaat al-Muslimeen to Meet on October 26 in Maryland, Inshallah.

Host: Nadrat Siddique

Confirmed Speakers:
Dr. Abdul Alim Shabazz [Louisiana] [ DrAAS.info ]
Br. Robert Solano [Texas]
Sis. Ashira Naim [Maryland]
Dr. Kaukab Siddique [Pennsylvania]
Br. Abu Talib [New York]
Br. Ali Randall [Virginia]
Sis. Ayesha [Virginia]
Br. Salahuddin [Colorado]

It's a planning committee meeting to discuss the communication of issues important to US Muslims across America.

Jamaat al-Muslimeen uses peaceful but uncompromising strategies to highlight the issues relevant to oppressed people. Among these are:

Political prisoners in the US.


The rights of Muslim women, against objectification, domestic violence and trivialization.


Opposition to Zionism, racism and Imperialism, particularly in the occupation of Muslim lands.


Oppression and police brutalities in America's cities


Boycott of businesses which support Israel.


Articulation of opposition to tyranny and genocide in Syria, Egypt, India, Bangladesh, Burma and China.
---

Outreach
Distribution of Jamaat al-Muslimeen literature to 101 Muslims in Newark, Delaware

On September 20, after juma' salat, Jamaat al-Muslimeen's literature was given to 101 Muslims in the main Islamic center of Newark, Delaware. This time a good number of the people were from various parts of Africa and from Arab countries. A few were from Pakistan and Bangladesh.

The articles distributed were:

Why do Muslims love Prophet Muhammad, pbuh [by Sis. Abida]


Islamic teachings against slavery, tyranny, dictatorship and male dominance. [Br. Kaukab]


US media's dirty propaganda against Islamic fighters opposing Syria's tyrant Assad.[New Trend media monitor]


Clever moves by US and Russia to save Assad. [NT media monitor]


Qur'an burner Pastor Terry Jones arrested [Sis. Hamdiyya]


Brief items about Egyptian struggle and Pak JI leader Liaqat Baluch. [media reports.]
---


[Next two items with thanks to Sis. Kristi]
A Virus Which has no Cure Could Hit Hajj Pilgrims

Saudi Arabia has urged sick and elderly Muslims not to perform the Hajj pilgrimage this year as the country attempts to control a serious outbreak of the MERS coronovirus, according to AFP.

Those who do make the pilgrimage also were warned to wear face masks while in crowded areas to avoid the contagious disease, which has already killed 38 people in Saudi Arabia.

A statement on the Saudi Ministry of Health website recommends the elderly, those suffering chronic illnesses, such as heart, kidney, respiratory diseases and diabetes, people with immunity deficiency, children and women postpone the Umra or Hajj this year.

---

World Health Organization [WHO] & Lancet Magazine also warned against MERS

MERS appeared about a year ago and, while not much is known about it, scientists have noticed it has killed mostly people who are already weakened by diseases. MERS still has killed perfectly healthy people, however.

"All cases have been directly or indirectly linked to one of four countries in the Middle East (Saudi Arabia, Jordan, Qatar, and the United Arab Emirates), with most cases (90 cases and 44 deaths) reported from Saudi Arabia," said the report, led by Matthew Cotton, of Britain's Wellcome Trust Sanger Institute and Ziad Memish of the Saudi health ministry.

The study was published the medical journal the Lancet.

"Human-to-human transmission of MERS has been documented in England, France, Tunisia, Italy, and Saudi Arabia," read the report.

Although scientists know where the original source came from, it is still unclear how people became infected, or when. Camels have been discovered to carry the virus and the bats that originally carried MERS could have also infected other animals, as could have the camels.

Some patients showed signs of being infected more than once from different sources, further complicating how people can contract the virus.

Causing concern for Saudi officials is the upcoming Hajj from Oct. 13-18. It is a mass pilgrimage to the Saudi city of Mecca by Muslims from all over. The Saudi government has asked the elderly, pregnant women, children under 12 and those with chronic illnesses not to make the trip. The U.S. government has made similar warnings to American Muslims.

---

Sectarianism Buster
Umm Kulthum, brilliant young daughter of Ali, r.a., Married second Caliph of Islam, Umar, r.a.
Abu Bakr, r.a., daughter, also named Umm Kulthum, refused to marry Umar, r.a.
by Kaukab Siddique

The Internet is rife with sectarian attacks on Caliph Umar, r.a., the Second Caliph of Islam and one of the greatest Muslims of all times. Special sectarian emphasis is on the claim that Umar, r.a., and Ali, r.a., were enemies.

I wrote on the Internet that Umar, r.a., and Ali, r.a., were great friends. To cement this relationship, Ali, r.a., encouraged his very young daughter Umm Kulthum to marry Umar, r.a., the great Caliph of Islam whose armies destroyed the empires of Persia and Rome.

In response, Agha Khani and Shi'a extremist writers claimed that this marriage never happened. So, here is the documentation:

Here are quotes from two of the earliest classical historians of Islam. They did not meet each other. They lived in different times and were not living under Ummayad rulers

"THE CHILDREN OF UMAR, r.a. : Zaid and Ruqayya. The mother of both was Umm Kulthum the daughter of Ali, r.a., the son of Abu Talib, the son of Abdul Mutallib, bin Hashim. The mother of Umm Kulthum was Fatima, the daughter of the Messenger of Allah, peace be on him." [ Tabaqat al-kubra, vol. 3, by Muhammad ibn Sa'ad, died in 230 hijri.]

"Umar, r.a., also married Umm Kulthum, the daughter of Ali ibn Abi Talib whose mother was Fatima, the daughter of the Prophet, pbuh. Umar gave a big marriage gift.. From her he had two children, Zayd and Ruqayya." Tarikh Umam wa al-Muluk, Volume two, by Abu Jafar Jarir al-Tabari, died 310 hijri.]

When I published this, the sectarians claimed that there was another Umm Kulthum, the daughter of Abu Bakr, r.a., who married Umar, r.a., not the one who was the daughter of Ali, r.a. Here is my documentation to clear up this confusion.

Actually, there was a daughter of Abu Bakr, r.a., also named Umm Kulthum. Umar, r.a., wanted to marry her but she refused on the plea that Umar's life style was too strict and difficult.

Then Umar, r.a., wanted to marry, Umm Kulthum, daughter of Ali, r.a., and she accepted.

In fact BOTH events, rejection by one Umm Kulthum and acceptance by the other are given in the SAME chapter of Tabari's Tarikh which I quoted earlier.

Remember Tabari is the historian who gave DETAILS of the TRAGEDY of KERBALA to such an extent that people say he was Shia. No, he was simply a great historian.

Here is what he writes about Umm Kulthum, the daughter of Abu Bakr, r.a.,

"Umar, r.a., asked for the hand in marriage of Umm kulthum daughter of Abu Bakr, r.a. The message was sent through Ayesha, r.a.. When Ayesha, r.a.,asked Umm Kulthum bint Abi Bakr, she replied: 'I will not marry him." Ayesha, r.a., said: You are refusing to marry the Ameer of the Believers. She replied: "He lives a very harsh life style and is very strict with women."

[Tarikh Umam wa al-Muluk volume 3. Abu Jafar Jarir Tabari.]
An episode from history shows the greatness of Umar, r.a, and the modesty of Umm Kulthum.
According to authentic hadith narrative, during the marriage of Umm Kulthum and Umar,r.a, the second Caliph of Islam, a man from the eastern front in Khorasan brought a bag filled with the precious jewels and diamonds captured from the Persian rulers. He wanted to give it to Umar, r.a., in the hope that Umar would reward him highly for such an expensive gift. He went to the Caliph's home and saw him sitting on a rough pillow. Umar, r.a., offered him a similar pillow and then Umm Kalthum sent in the meal. It was a little olive oil with a piece of bread and a piece of uncut salt. The man was shocked to see the lifestyle of the most powerful ruler of the world.

Umar, r.a., called out to his wife to come and sit with him. She answered from behind a curtain that she could hear a strange male voice with Umar, r.a. She said, you'll have to buy me a special covering such as Jafar's son bought for his wife [her sister] if you want me to come in front of men.

Umar's, r.a., answer is worth quoting word for word:

"Is it not enough honor that men should say that Umm Kulthum is the daughter of Ali ibn Abi Talib and the wife of the ameer of the believers Umar?" [ Tarikh al-Umam wa al-Muluk, by Abi Jafar Jarir al-Tabari, Hijri 310, Vol. 3 Urdu translation.]

The point here is that when a woman is identified as part of the Islamic revolution and works with its top echelons, a little laxity in dress should not be a big ;problem. In our times we have women wearing extremely strict hijab but going to the White House Inaugural to support a ruler who endorses homosexuality, or in other cases, sisters being told that their prayers will not be accepted if a hair is showing.

[As the report continues, Umar, r.a., then scolded the man who had brought the gift and told him to take it back to the mujahideen on the front and distribute it carefully otherwise, said Umar, r.a,, he would punish him severely.

Dear Muslims, we need such rulers.]

---

With thanks to Br. Ali in Virginia
There is no such thing as Libyan, Syrian, Tunisian. We are all Muslims:
Jabhat al-Nusra Mujahideen
by Al Hittin
A Chat With A Radical Fighter In Syria (NPR)
- By Rima Marrouch and Kelly McEvers

Members of Jabhat al-Nusra clean their weapons, in Aleppo in December. The Islamist rebel group has become an increasingly powerful force in Syria's civil war. Ahmed Jadallah/Reuters /Landov

The Islamist rebel group Jabhat al-Nusra has been secretive, keeping to itself and refusing to meet Western journalists. The group has been designated a terrorist organization by the Obama administration and was thought to be made up mostly of foreign fighters, working alongside Syrian rebels.

But lately, members are starting to open up as more Syrians join the group and they make more gains on the ground in the fight against the Syrian government.

In the northwest Syrian town of Kafr Nabel we met a 21-year-old fighter from the group. He said he came from Libya six months ago and goes by the name Brother Huthaifa. He says he is a "sheikh," or leader.

He agreed to meet on the condition that he could "invite us to Islam," though he refused to have his photo taken.
Here are highlights of the conversation:

On labeling the group

Brother Huthaifa: I object to anyone calling us extremists.

NPR: So what word would you use?
BH: Mujahedeen (fighter for God).

NPR: What is your vision for Syria?
BH: We Muslims have a certainty, there is talk of the prophet who preached that the best place on earth is the Levant. He also said that God chooses whom he wishes to be his best followers to be from here. I hope God chooses me and this is why I came to here, too.

NPR: What did you do before you came to Syria?
BH: I was a teacher of Quran and a sharia [Islamic law] student, fourth year in Benghazi, Libya. [During the uprising against Moammar Gadhafi], I was fighting in Sirte.

NPR: What is the goal of Jabhat al-Nusra in Syria?
BH: There are orders from the general command of the group that it is not allowed to conduct suicide operations inside residential neighborhoods.
On the group's attitude toward women

NPR: Will women be required to wear hijab [if the current regime is ousted]?
BH: Let me explain it this way. If I gave someone two lollipops ... one is covered and the other is not. Where will the germs and the bacteria go? To the uncovered one. And the same with the woman; if she is uncovered, the rotten one, who will the men chase? While if the woman is covered, even the most beautiful one, they will not chase her.

NPR: That brings us to the wider question of an Islamic state, and what does that mean for the non-Muslims?
BH: Preserving the Muslim society, that is the general rule. Prevention is the best treatment. What makes people commit sin is viewing porn films, listening to songs that provoke desire.

NPR: You are also in a way not respecting the minds of men. You immediately think that they will chase a woman who is unveiled.
BH: Prevention is the best treatment. Men mostly look at face and the body. Then he will be following women and Satan will be whispering into his ears.

NPR: So why don't you put on a veil, too? There are women who chase men?
BH: Are you really asking to get an answer or to argue?

NPR: To get an answer.
BH: Islam is a great religion. There is a verse that says: "Tell the believers to lower their gaze and guard their modesty. That is better for them, as God is aware of what they are doing. And tell the woman [believers] to lower their gaze and guard their modesty."
On why the group is becoming more public
BH: There are no guidelines regarding this matter. Because people want to come to Jabhat al-Nusra on their own. If you want to know about us, you can follow us on Twitter.

NPR: But today you were a bit upset that the media didn't publicize your demonstration.
BH: The problem is that the media has lost its credibility. The media's role is to convey what is happening on the ground without exaggeration. And it isn't the case. It's opposite. Especially when Jabhat al-Nusra was classified as a terrorist organization. It did not commit any terrorist acts outside Syria, and it doesn't have any links to al-Qaida, but it was classified as a terrorist organization. Why? Because it resisted [Syrian president] Bashar al Assad.

NPR: In Syria, people have different beliefs than you. So the question is, how can you come from a different country and tell Syrians how to live their lives as Muslims?
BH: In our religion, the believers are brothers and sisters. ... There is no such thing as Libyan, Syrian, Tunisian. We are all Muslims.
On Islamic law
BH: We believe in the prophecy of implementing an Islamic state.

NPR: So once there is an Islamic state, there will be the cutting off the hands of thieves and the death penalty [for worse crimes]?
BH: I decline to answer.

NPR: The people of Syria deserve an answer.
BH: Al-Hudud [the Islamic punishments for serious crimes] cannot be implemented except in a Muslim country with power and force. With cutting off hands, we would have to implement the several conditions necessary for an Islamic state before we could do that.

NPR: We saw how your organization helped with bread distribution in Aleppo. Is it an important phase for you right now to earn the trust of the people?
BH: Yes, Sheikh Abu Mohammad al-Joulani, who is the emir of Jabhat al-Nusra in Syria, wrote a letter titled, "People of Sham we sacrifice our souls for you." In it he said that Jabhat al-Nusa is not a political organization but a group that cares in the matters of all Muslims

---

A Killer In Your Fridge ~ Sweet Poison...A MUST READ
September 2, 2013 [With thanks to Chacha Kamal.]
tags: aspartame, diabetes, dizziness, fibromyalgia, headaches, lupus, migraines, ms, muscle spasms, nutra-sweet, splenda

In October of 2001, my sister started getting very sick She had stomach spasms and she was having a hard time getting around. Walking was a major chore. It took everything she had just to get out of bed; she was in so much pain.By March 2002, she had undergone several tissue and muscle biopsies and was on 24 various prescription medications. The doctors could not determine what was wrong with her. She was in so much pain, and so sick she just knew she was dying. She put her house, bank accounts, life insurance, etc., in her oldest daughter's name, and made sure that her younger children were to be taken care of. She also wanted her last hooray, so she planned a trip to Florida (basically in a wheelchair) for March 22nd. On March 19, I called her to ask how her most recent tests went, and she said they didn't find anything on the test, but they believe she had MS. I recalled an article a friend of mine e-mailed to me and I asked my sister if she drank diet soda? She told me that she did. As a matter of fact, she was getting ready to crack one open that moment. I told her not to open it, and to stop drinking the diet soda! I e-mailed her an article my friend, a lawyer, had sent.

My sister called me within 32 hours after our phone conversation and told me she had stopped drinking the diet soda AND she could walk! The muscle spasms went away. She said she didn't feel 100% but, she sure felt a lot better. She told me she was going to her doctor with this article and would call me when she got home. Well, she called me, and said her doctor was amazed! He is going to call all of his MS patients to find out if they consumed artificial sweeteners of any kind. In a nutshell, she was being poisoned by the Aspartame in the diet soda.. and literally dying a slow and miserable death When she got to Florida March 22, all she had to take was one pill, and that was a pill for the Aspartame poisoning! She is well on her way to a complete recovery. And she is walking! No wheelchair! This article saved her life. If it says 'SUGAR FREE' on the label; DO NOT EVEN THINK ABOUT IT!

I have spent several days lecturing at the WORLD ENVIRONMENTAL CONFERENCE on 'ASPARTAME,' marketed as 'Nutra Sweet,' 'Equal,' and 'Spoonful. 'In the keynote address by the EPA, it was announced that in the United States in 2001 there is an epidemic of multiple sclerosis and systemic lupus. It was difficult to determine exactly what toxin was causing this to be rampant. I stood up and said that I was there to lecture on exactly that subject. I will explain why Aspartame is so dangerous: When the temperature of this sweetener exceeds 86 degrees F, the wood alcohol in ASPARTAME converts to formaldehyde and then to formic acid, which in turn causes metabolic acidosis. Formic acid is the poison found in the sting of fire ants. The methanol toxicity mimics, among other conditions, multiple sclerosis and systemic lupus. Many people were being diagnosed in error. Although multiple sclerosis is not a death sentence, Methanol toxicity is! Systemic lupus has become almost as rampant as multiple sclerosis, especially with Diet Coke and Diet Pepsi drinkers. The victim usually does not know that the Aspartame is the culprit. He or she continues it's use; irritating the lupus to such a degree that it may become a life-threatening condition. We have seen patients with systemic lupus become asymptotic, once taken off diet sodas. In cases of those diagnosed with Multiple Sclerosis, most of the symptoms disappear. We've seen many cases where vision loss returned and hearing loss improved markedly. This also applies to cases of tinnitus and fibromyalgia. During a lecture, I said, 'If you are using ASPARTAME (Nutra Sweet, Equal, Spoonful, etc) and you suffer from fibromyalgia symptoms, spasms, shooting, pains, numbness in your legs, Cramps, Vertigo, Dizziness, Headaches, Tinnitus, Joint pain, Unexplainable depression, anxiety attacks, slurred speech, blurred vision, or memory loss you probably have ASPARTAME poisoning!' People were jumping up during the lecture saying, 'I have some of these symptoms. Is it reversible?'

Yes! Yes! Yes! STOP drinking diet sodas and be alert for Aspartame on food labels! Many products are fortified with it! This is a serious problem. Dr. Espart (one of my speakers) remarked that so many people seem to be symptomatic for MS and during his recent visit to a hospice; a nurse stated that six of her friends, who were heavy Diet Coke addicts, had all been diagnosed with MS. This is beyond coincidence! Diet soda is NOT a diet product! It is a chemically altered, multiple SODIUM (salt) and ASPARTAME containing product that actually makes you crave carbohydrates. It is far more likely to make you GAIN weight! These products also contain formaldehyde, which stores in the fat cells, particularly in the hips and thighs. Formaldehyde is an absolute toxin and is used primarily to preserve 'tissue specimens.' Many products we use every day contain this chemical but we SHOULD NOT store it IN our body! Dr. H. J. Roberts stated in his lectures that once free of the 'diet products' and with no significant increase in exercise; his patients lost an average of 19 pounds over a trial period. Aspartame is especially dangerous for diabetics. We found that some physicians, who believed that they had a patient with retinopathy, in fact, had symptoms caused by Aspartame.

The Aspartame drives the blood sugar out of control. Thus diabetics may suffer acute memory loss due to the fact that aspartic acid and phenylalanine are NEUROTOXIC when taken without the other amino acids necessary for a good balance. Treating diabetes is all about BALANCE.. Especially with diabetics, the Aspartame passes the blood/brain barrier and it then deteriorates the neurons of the brain; causing various levels of brain damage, Seizures, Depression, Manic depression, Panic attacks, Uncontrollable anger and rage. Consumption of Aspartame causes these same symptoms in non-diabetics as well. Documentation and observation also reveal that thousands of children diagnosed with ADD and ADHD have had complete turnarounds in their behavior when these chemicals have been removed from their diet. So called 'behavior modification prescription drugs' (Ritalin and others) are no longer needed. Truth be told, they were never NEEDED in the first place! Most of these children were being 'poisoned' on a daily basis with the very foods that were 'better for them than sugar. 'It is also suspected that the Aspartame in thousands of pallets of diet Coke and diet Pepsi consumed by men and women fighting in the Gulf War, may be partially to blame for the well-known Gulf War Syndrome. Dr. Roberts warns that it can cause birth defects, i.e. mental retardation, if taken at the time of conception and during early pregnancy. Children are especially at risk for neurological disorders and should NEVER be given artificial sweeteners. There are many different case histories to relate of children suffering grand mal seizures and other neurological disturbances talking about a plague of neurological diseases directly caused by the use of this deadly poison.' Herein lies the problem: There were Congressional Hearings when Aspartame was included in 100 different products and strong objection was made concerning its use. Since this initial hearing, there have been two subsequent hearings, and still nothing has been done. The drug and chemical lobbies have very deep pockets. Sadly, MONSANTO'S patent on Aspartame has EXPIRED! There are now over 5,000 products on the market that contain this deadly chemical and there will be thousands more introduced. Everybody wants a 'piece of the Aspartame pie. 'I assure you that MONSANTO, the creator of Aspartame, knows how deadly it is. And isn't it ironic that MONSANTO funds, among others, the American Diabetes Association, the American Dietetic Association and the Conference of the American College of Physicians? This has been recently exposed in the New York Times. These [organizations] cannot criticize any additives or convey their link to MONSANTO because they take money from the food industry and are required to endorse their products. Senator Howard Metzenbaum wrote and presented a bill that would require label warnings on products containing Aspartame, especially regarding pregnant women, children and infants. The bill would also institute independent studies on the known dangers and the problems existing in the general population regarding seizures, changes in brain chemistry, neurological changes and behavioural symptoms. The bill was killed. It is known that the powerful drug and chemical lobbies are responsible for this, letting loose the hounds of disease and death on an unsuspecting and uninformed public. Well, you're informed now!Note:

I have been studying health and nutrition for 35 years. What I've learned in the past 3 years has been by far...the most valuable. My husband was diagnosed with liver disease 3 years ago and that sent me on a very aggressive search for help. I came across an article about Dr. Otto Warburg that said...he won the Nobel Prize in 1931 for proving that no disease including cancer, can survive in an alkaline body. From there...a friend told me about a Japanese medical device that makes alkaline water. She went on to tell me that since our body is 70% water, drinking alkaline ionized water is the easiest way to raise your pH. It makes perfect sense...the health "puzzle" is made up of many pieces including water, diet, exercise, sleep, etc. But since 3/4 of that puzzle is made up of one big piece...WATER, drinking enough of the "right" kind of water will have a HUGE impact on your health. If you'd like to learn more, click on the link and request your FREE eBook on Healthy Water: http://www.usakangenwater.net

(just sharing the Aspartame article from another blog...i'm not the author. i did write the Note...water is my area of expertise.)

---

Pakistan
India and USA-ISRAEL are trying to Destabilize Pakistan: Talks with Taliban Required.
Islamic Leader Munawar Speaks to large Friday Prayer Gathering.
by Anwar Niazi

LAHORE, Sep. 20: Ameer, Jamaat e Islami, Pakistan, Syed Munawar Hasan, has said that the observation of the Chief Justice of Pakistan that arms made in US, India and Israel were flowing into Karachi, should be an eye opener for the government and its agencies.

Addressing the Friday congregation at Mansoora, he said that Karachi had turned into the arsenal for unlawful arms and added that until and unless, these arms were recovered, peace in the port city would remain a dream.

Syed Munawar Hasan said, it was a paradox that whereas India was sending arms and ammunition to destabilize the country, Prime Minister Mian Nawaz Sharif was anxious to give India the status of Most Favourite Country. He said, it was time that the rulers reviewed their stance in this regard.

He said that Karachi had become the abode of foreign powers. Strangely enough, on one hand, the targeted operation against the killers and extortionists was going on while on the other hand, the bloodshed had not subsided. He said an indiscriminate and strict operation must be carried out and criminals be hauled up to restore peace in the mega city and to end extortion.

Syed Munawar Hasan stressed that the APC unanimous resolution supporting dialogue with the Taliban should not be thrown into the waste paper basket only to serve US interest. He said, the American lobby propagating that dialogue with the Taliban was a sign of weakness, had not learnt any lesson from the defeat of the US and NATO at the hands of empty handed Afghans imbued with a strong faith. He said it was high time that the rulers abandoned US slavery and thought of saving the country from terrorism by holding dialogue with the Taliban. He deplored that in spite of the APC unanimous resolution, the government was not serious for talks with the Taliban. He said if the two sides were not serious, neither the talks would begin nor could their success be ensured. He said Interior Minister Ch. Nisar Ali Khan was now saying that the war on terror was our war although he was sure this had never been our war. It was purely an American war of which we had become a fodder, and terrorism in the country would not end without dissociating from this war.

Syed Munawar Hasan said if military operation and drone attacks continued, Taliban's reaction would be but natural. Therefore, it was imperative to stop military operation to begin talks.

---

With thanks to Br. Abu Talib in New York.]
Nigeria
Army Using Campaign Against Boko Haram to Commit Horrific crimes against Muslims
[We could not edit this for the English. Please read for the message. --ed.]

The reality in today's Nigeria security challenges is that, Boko Haram insurgency has become an alibi for security official uses to kill, control and condition innocent people. The recent resurgence of killing and conflicts in Borno and now Nasarawa and recently in Apo Legislative Quarters in Abuja shows that our security officials are now the number one (1) Haram in the country. The life of innocent civilians is no longer safe in the hands of people that were paid to protect them. Recently i was shocked when i saw the convoy of a government official with dossing of security personals, out of confusion i was forced to ask a friend, if that was the President of Nigeria? But, got the shocked of my life when he says, it was the Chief of Army Staff; then i said, something is wrong in this country. The arrogance display of heavy weaponry and convoy of cars accompanying the man was simply unacceptable in a democratic set up. The recent display of rascality and immunity by our military officials one will be force to asked, if truly President Goodluck Ebale Jonathan, is still the President and Commander in Chief of the Armed Forces of the Federal Republic of Nigeria. This is because; the military seem to be unaccountable and responsible to any constituted authority in the country, except to their ogas at the top.

The conduct of the Nigerian Army and other security officials in the whole insurgency issues can be said to below professionalism, mar with suspicious. The Army on several occasions have be caught pants down in the act of killing innocent civilians, including the killing and genocide in Baga and Bama communities in Borno State. The military and our security personals have shown total disregard in respecting the constitution provision and life of innocent people they were paid to protect in their civil engagement in the so called war against terror. The life of an average Nigerian has no value in the eyes of our security men and women. In today's contemporary every second, minutes, hours, day, week, month and year is an added bonus by the Almighty God, because, our security can extinguish it anytime, with the trump charges of belonging to or a membership of the so called Boko Haram militants.

The incident in the early hour of yesterday at Apo legislative quarters, where innocent, hardworking and deprived civilians, were gunned down for living in an uncompleted building belonging to an Army General, shows the general height of rascality and immunity by the military men and women. For God sake 8 people, by army that were paid to protect them. Funny enough, the security were quick to flash the named tagged "Boko Haram" and the building their hiding out. The question is, if that is their hiding out, then, the General who owned the building is an accomplice, who harbours Boko Haram members in his building. Unfortunately, for both the military and State Security Service, the testimonies of the residences of the area, paint a different picture. Because, according to majority of the people interviewed by pressmen, they not only said nice thing about this innocent people, but, equally, denied any act of terrorism labelled against these innocent Nigerians.

The Nigerian security personals failed to understand and appreciate that fact, that, Nigerians are tired with all their lies and stage managed misrepresentation of fact. They killed innocent Nigerians for refusing to evacuate building belonging to a General. A General trained and paid by our taxes and resources. Is that a way to show appreciation for all the sacrifice Nigerian and Nigerians labour for him to attain such a position? Is commanding your boys to open fire on these innocent civilians, the best way to resolve the crisis? Can you compensate the life of this people with your ill gotten wealth? What about if one of them happens to be your child, what could possibly be your reaction sir? These are pertinent questions our unknown General needs to reflect upon as the blood of the innocent people hang on his neck and that of his of family. With another Apo incident, after the DCP Danjuma Mohammed episode, we are having no doubt, our security especially the military are not for Nigerians, but, against Nigerians, if the growing immunity and rascality is anything to go by. The Boko Haram insurgency is now a weapon in the hands of security officials to dislodged, kill and blackmails innocent Nigerians to submission.

Politicians, Defence contractors, Security operators, and foreign partners are said to be the greatest beneficiary of the current hopelessness; if the immunity and general rascality is anything to go by. From observations and research findings, Boko Haram insurgency has becomes a business franchise by different people with different motives or agenda whose end product is personal gains. With a security budget of trillion naira, one is left with no doubt, the beneficiary of the trillion naira budget, will never end this insurgency. As a key observer in the Federal Capital, the transformation of the city centre and environs with new estates especially around Utako, Jabi, Jahi, Gudu, Apo, Gwarinpa, and along Kubwa road etc, only reflect the business and tastes of new landlords in the Federal Capital City. From investigation, most of these building belonging to all manners of people including members of our security personals. A visit to any security or military barrack in Abuja, underscores, the new owners of the land. The fleets of wonders cars and luxuries in this barracks, reminds someone of Willy Mutunga's poem, "Big men in Africa Politics". From all indication, the salary of our security personals is too small to purchase such state of the art cars in barracks.

Now my questions- who is benefiting from the current crisis in the name of Boko Haram insurgency? Are our civilians leaders so intimidated and blackmail that they cannot act to protect the people who voted them to power? Are we in a diachy (a system where civilian and military shares power)? Who holds our security men accountable and responsible for their actions and inactions? Do we even trust and have confidence on our security men and women? Do we believe anything they say through press releases and all that? What is the role of Citizens in this conspiracy? Is our media organization with the people or with the brown envelops? Why is the so called senior and upcoming Civil Society's Organization so silent on these issues? Have they also bought their conscience too? What is the role of foreign security agencies - CIA and Mossad who we were told are now the biggest defence and technical consultants to our leaders and security agencies in this whole shenanigan?
It is important for men and women of goodwill to speak out before it is too late. For the originators and sponsors of Boko Haram insurgence, it is not a war that will end very soon; it is a war against Nigeria for the profit of few Nigerians. Just like American war on terror, with enemies that multiplies every day, week, months and years especially among Muslims and Islam; so also is the BOko Haram insurgence, it is an unending war. For the unlucky Nigerians, especially the deprived one that squat at various uncompleted building to make earns for a living; Apo Massacre is a reflection of what to come; start running because you have no government or security to protect you. You are now the FCT version of Boko haram.

For me, i believed the conspirators and gainers of this unending wars against innocent Nigerians, are only digging their own graves and are hastening the collapsed of their power equation. Please don't stop, continue with the immunity, but, remember whatever your gains (materially) are, will torments, and destroy you at the end. Remembers recently some internal system commanders died mysteriously, while some are now facing one calamity or sickness with severe consequences, it may be your turn today or tomorrow. Remember your children will never enjoy these blood resources you are accumulating; nor will they be responsible members of the Nigerian society, because, you cannot destroys other peoples' children present and future and expect yours to be excellent; Allah is just and justice is His Hallmark.

So, as we pray for God intervention, we equally wish Nigerians to focus on government without distractions from any news channels coming from anywhere, only then they will understand the reality called Boko Haram. Please don't believe whatever the security agencies are saying, they have been hijack by a more powerful people, working to achieve their evils plans. Remember they are only Nigerian security by name, but, their allegiance is to some powerful people who today control the clueless government of today. We had an agent of the Zionist was in town, to attend a so called Cybercrime conference, it all of part of the agenda; they are afraid, of the reawakening about to happen in Nigeria; but, we challenge them, whether they like it or not change is a Nigerian; its shall come when they least expected it. If you like create more Boko Haram insurgency; it will not deter people to rise against this impunity. The blood, tears, sweat and cry of the innocents people you are killing across the Federation, is the fertilizer that will wet the garment of your decline. May be someone will laugh at my proposition as mere fantasy, but, i say to you am not fantasizing, or going paranoid, but, this is a reality, which the security and their sponsors knew is about to happen, that, is why all this target killing and named of tagged of Muslims as terrorists. When the time comes, everything will fall into shapes and courageous people will light the candle of hope and change with their blood, sweat, tears, words and heart.

For Boko Haram insurgence it is indeed an unending war. Boko Haram is conspiracy against Nigerians; an economic and political weapon in the hands of evil people with sinister agenda against the people of Nigeria. They are in our government (apology to President Goodluck Jonathan), who told the world that they are some Boko Haram members in his government, but, was not Presidentially courageous enough to named them, because, of the dangers and cost of such to his life and that of his family. With the killing of innocent civilians in Apo Legislative Quarters, Mr President we now know, who the Boko Haram members are in your government. Unfortunately, when unjust people oppressed the people to a limit, they become blinded by their evil plans, which often lead to their self destruction. The current insurgency and pocket of uprising across the nation is nothing but, liberation instruments in the hands of belligerent Nigerians only if we reflect deeper and close ranks.

May Allah protect us in the hands of these spoils children of yesterday colonialism and today's national hopelessness, as they organised the loot and destruction of this promising country and passionate and patient people of Nigeria. Allah is watching and no doubt he shall visit and pays everybody in his coins. We sympathized with the families of all those that were killed since this insurgency began; equally to the family of innocent security men and women who were force to raise a gun against innocent people, without understanding nor appreciating why they were asked to killed or maimed their innocent brothers and sisters. But, remember you have a duty, to refuse and resign from this rascality sponsor by the enemies of Nigeria, for your better tomorrow. For Nigerians, it is time to voice out against this impunity and genocide taking place in our country. If you are afraid of death, then, remember, the innocent people in the uncompleted building never envisages, they will be kill. It is better to died doing the right thing, than, to fall for the bullets of these cowards, who are unable to solved any problems, except killing of innocent civilians. For me, the courage of Imam Hussein (as) in Karbala reminds me about sacrifice and courage. For me i know death is a beautiful necklace in the neck of a beautiful lady. So, fear not, it is time to face reality and voice out against a rampaging army of occupation and genocide. They want to create another Palestine or Somalia in Nigeria, the earlier the people rise against them and restore their sanity and dignity, the better for them. For Boko Haram, is an unending war in this land of hopelessness and lost opportunity?
Bukhari Muhammed Bello Jega [Abuja]



2013-09-22 Sun 08:27:46 cdt
NewTrendMag.org