NewTrendMag.org News # 1493

[ Click on NEWS for back issues ][ OUR BOOKS ][ Previous Issue ]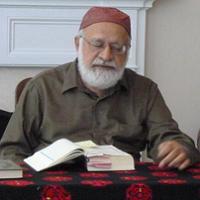 Jamada al-thani 11,1434/April 22, 2013 # 16

---

Pakistan: Musharraf detained. [Thank you!]
Munawar Hasan wants to change Pakistan. Offers revolutionary program to end feudal system.
Scroll to end please. You'll like it. Munawar is cool!

---

Breaking news:
Three new horrors against Muslims. Ya Allah! Send your help.

Nigeria: April 19. The Nigerian army burned down the entire town of Baga, on the northeastern tip of Borno state. They knew the town supports Boko Haram. More than 185 Nigerian Muslims were killed by the military and 2000 homes burned down and the animals of the people slaughtered. [The army is supported by the US and Israel.] [On Apri 22, BBC confirmed the massacre and the army's methodology of denial.]

---

Syria: April 21. The Assad regime assaulted the town of El-Fadl, 15 miles from Damascus. Artillery was used on the civilian population. Then Assad's troops went in and slaughtered the people who had not fled. The mujahideen are holding on to two major suburbs of Damascus and have taken a Christian township nearby.
Wherever the mujahideen are not there, Assad's armored columns come in and massacre all they can.
More than 500 civilians have been killed by Assad's elite Alawite artillery, tanks and helicopters in the last week, including more than 100 in El-Fadl. [Hizbullah is trying to secure Assad's line of retreat on the Lebanese border. They are clashing with the mujahideen to secure the town of Qusair for Assad.]

---

Burma: Buddhist Mobs & Security forces in tandem.

We at New Trend are quite hardened to images of horrific human suffering but the images coming out of Burma are heart breaking. In this video, in the central Burmese city of Meikitila, Buddhist mobs can be seen beating helpless unarmed Muslims to death, chopping them up alive, setting others on fire and letting them die slowly of their burns. Looting of Muslim homes and shops is going on and you can see the police standing by, not interfering.
The Zionists gave Nobel Prize for Peace to Ksu Chi, the gentle looking Burmese "opposition" leader, but now you see her standing with the generals at a military parade and even rationalizing the attacks on defenseless Muslims.
[Ya Allah! We need Salahuddin, Tariq bin Ziyad and Muhammad ibn Qasim all at once. May Allah destroy the Nigerian military, the tyrant Assad and the Burmese Buddhists.]

---

Bangladeshi Political Prisoner Ehsan Sadequee in USA. : Grave Injustice. Victimless "Crime." Scroll to end please. Don't let him be forgotten. Bangladesh will thank you..

---

Lucasville Prisoners are on Hunger Strike after endless solitary confinement
You can help. Make a phone call. Please scroll way down after this intro by Kaukab Siddique

---

Christian-Muslim, Black-White Unity vs US "Injustice" System & "Snitches." Why is Abdullah Hasan on Death Row?

April 19-21. I was in Columbus, Ohio, attending a conference on "Layers of Injustice: Re-Examining the Lucasville Uprising." It was well attended. Even with people going and coming all day, it was standing room only. There were professors, writers, activists, Christian Socialists, activists, anarchists and volunteers for good causes, almost all "White." Some prominent Muslims, African Americans, turned up on late Saturday evening, the most famous among them being Br. Khalid Samad from Cleveland, Ohio, whom I knew because of his support for Imam Jamil al-Amin. He leads a Coalition for a Better Life which intervenes in the lives of young people to help them stay away from gang life.
The leaders of the conference, Staughton Lynd and his wife Alice, are very elderly White people steeped in the steel of truth. I renewed my acquaintance with them after almost 10 years.
The uprising resulted in a tainted trial leading to 5 death sentences and 14 long prison sentences.
The conference challenged and rebutted in detail every aspect of the trials of the two Muslims, Br. Hasan and Br. Namir Abdul Mateen and the others, sentenced to death, White and Black
The role of the hunger strike, from that of Bobby Sands, the Irish hero, to that of the GTMO Islamics and now Lucasville death sentence group was highlighted.
The conference was a great opportunity for networking with Christians, Socialists, Anarchists, Islamics, even an Indian writer from Tamilnadu. It was also a superb example of volunteerism.

---

Our America:Via New Trend
Boston saw Martial Law: 5,000 troops Killed one, Captured Other. Public Cheered!
Russian & US Intelligence Services Bungled a False Flag Operation? Go Figure

The chaotic military operations in Boston have made it difficult for Americans to understand how all this came about and why. We don't know but New Trend's tools of analysis usually work. Let's try to figure this one out. Here are the facts:
[We'll use the correct Muslim names of the two boys: Timur and Jawher, not as written.]


Russian intelligence noticed that Timur was becoming Islamic and notified US intelligence.


US intelligence shadowed Timur and never let go of him and his family.


US intelligence has often trapped naive and excitable American Muslims who were sometimes even provided fake bombs and then arrested when they pressed the "button."


In this instance, there could have been some bungling and the explosives provided turned out to be live and not fake.


If US intelligence knew exactly what was going on, did they allow the two to escape from the scene of the bombings and then pretended that they were looking at camera coverage of the tragedy to trace the two?


Two armed men were presented to the people of Boston as a threat to the entire population. The public were told to hide in their own homes. So, a million and more people were given the impression that their lives were in danger from two men. [Are there no men or women in Boston who have guns? ]


Then the troops were rattling all over the place, heavily armed, riding armored vehicles as if they were giving battle to the Taliban.


Were Timur and Jawher dangerous? A police man at MIT was shot ostensibly by them but this has not been investigated.


On the other hand, the boys hijacked a car but did not kill the owner. Is that how dangerous and desperate men operate?


The Zionist media repeatedly changed their story, Here are a few instances:



There were unexploded bombs. Turned out to be false. [NPR admits.]


Timur was killed by the police. No, no, he was killed by his brother driving over him!


Jawher was covered in blood and he hid in a boat. The owner saw his body moving, and Jawher did not respond to the owner checking the boat but then, this almost dead boy had a gun battle with the police [Most probabnly it was the dead scared police blasting away at the almost dead boy.


Timur visited Chechnia. Later we find that he went to Daghestan and that was to renew his passport. He was NOT in contact with any fighting group of any sort.




From Russia with love! My analytical sense tell me that Russia gained the most from this tragedy. The Russians knew that Timur was becoming Islamic, so they siced US intelligence on to him. The repetition of CHECHNIA by the media meant that now Chechens are supposed to be enemies of America. By the way, the boys were not born in Chechnia but in Kyrgizistan.


Timur with a little Islam in him, typical of a new convert, objected to a non-Muslim being praised in a Juma khutba. [This is now being presented as a sign of his terror tendencies.]


If our mosques encouraged peaceful opposition to the government's war against Islam, there would be an outlet for angry young men, but our big mosques are run by lackeys of the government. In Boston we have Anwar Kazmi and Suhaib Webb, bootlickers of the people in power. Suhaib Webb has gone to the extent of supporting Obama's homosexual marriage campaign. No expression against the regime is allowed, however peaceful. These leaders have beards and they make speeches about Islam but they are scum.


This is the slammer. Timur's wife, a convert to Islam, worked every day, SEVEN DAYS A WEEK. Timur took care of their toddler. So he was not going around practicing with explosives!

---

Shirk [Associating others with Allah] is widespread in the Muslim World
as is the misleading leading idea of "intercession" [wasila]

Instead of supporting the living heroes, we seek intercession from the dead.
Many Muslims believe that they can persuade Allah to give paradise to those who did not follow Allah's Law by praying hard for them after they die!

[Malik's Muwatta, Book #9, Hadith#9.24.88] "Yahya related to me from Malik from Zayd ibn Aslam from Ata ibn Yasar that the Messenger of Allah, may Allah bless him and grant him peace, said, "O Allah! Do not make my grave an idol that is worshipped. The anger on those who took the graves of their Prophets as places of prostration was terrible."

---
How you can support the Lucasville Hunger Strikers.
Call in support of the hunger strike! Please call JoEllen Smith at ODRC central office and demand that she and director Gary Mohr grant media access to on camera interviews with the Lucasville Hunger Striking prisoners.
JoEllen Smith 614-752-1159. Tell the operator you do not want to talk to the Warden, you know that director Mohr and communications director Smith are the actual decision-makers. Tell JoEllen that you believe they are denying this access because they do not want the truth to come out about April of 1993.


Sign the online petition at:http://www.change.org/petitions/ohio-department-of-rehabiitation-and-corrections-allow-on-camera-interviews-with-lucaville-uprising-prisoners#


Tell your friends to call in, to sign the online petition, and to tell their friends to do so. We need this to go viral if we want to get a meaningful response. In the past when the guys have gone on hunger strike, Warden Bobby was able to negotiate an agreement, this time it's not his call, and we need to show broader support to pressure central office.


Request interviews. If you're a journalist, student, blogger, radio personality, or if you know anyone who is, please write a request for an interview. A message from Hasan: "We are asking journalists, reporters and other members of the media to lift up their pens and let their voices be heard in protest against this unequal treatment and gross miscarriage of justice... One thing you can do is to write to Warden David Bobby requesting to have an on-camera interview with these four prisoners... to talk to them exclusively about their criminal cases. Make it clear that you do not wish to talk to them about overcrowding, indefinite confinement in super max, nor about prison policies and proceedures. Even let Warden Bobby know that you would have absolutely no problem with him or his designee sitting in on the entire interview.

---

JI criticizes Pervez Musharraf's escape

LAHORE, Apr. 18: Ameer, Jamaat e Islami, Pakistan, Syed Munawar Hasan, has called upon the care taker government to ensure strict compliance of the court orders against former dictator Pervez Musharaf who was guilty of abrogation of the constitution twice, grabbing power unlawfully and turning the country into a US orchard.

Commenting on the escape of the former dictator from the court room after the cancellation of his bail despite the presence of heavy police contingent, he said this showed sheer inefficiency of the law enforcement agencies. Permitting Pervez Musharraf to flee from the court room was tantamount to mockery of the court orders and contempt of the court, he added. .
Syed Munawar Hasan said that Pervez Musharaf's escape and allowing the criminals to contest elections were a part of the same chain.

He has urged the judiciary to foil all attempts to obstruct the process of law and the impose the rule of the dacoits and plunderers once again.

The JI Ameer said that the care taker government was duty bound to adopt every possible means for the arrest of the national criminal in line with the aspirations of the people, adding that the entire nation wanted to see the former dictator behind the bars.

He further said that the retired general had been claiming to be a brave and fearless person but had he any regard for the rule of law, he would have courted arrest instead of fleeing.

---

Peaceful Movement for Transformatin
Jamaate Islami to Bring Economic Structure Near to that of Madina.
by Anwar Sajjad

KARACHI: Jamaat-e-Islami (JI) Chief Syed Munawar Hasan has presented 29-point party manifesto for upcoming general elections here on Monday. The JI chief presented the party manifesto during a ceremony held at a local hotel.
The main points of the manifesto that the JI wants to make Pakistan a model state similar to Madina, where everyone enjoys the equal rights. Sovereignty of the country was among the top priorities of the JI manifesto, whereas elimination of terrorism and lawlessness was also included in the election manifesto of JI.
The manifesto also stressed upon the agricultural amendments by eliminating feudal system adding abolition of unemployment and power crises.
The JI in its manifesto also determined to activate industrial sector in every area of the country depends upon its specialty by introducing a revolutionary industrial program.
JI manifesto also covers housing schemes for poor and less privileged people including availability of justice to all and equal education facilities to all.

JI in its manifesto firmed to eliminate corruption from the country and returning of national exchequer from plunders.
The manifesto also covered health, youth and women issues adding a comprehensive economic policy by curbing 30per cent of non development funds and increase in tax net.
The manifesto also introduced the pro labour and privitatisation policy by sharing of adequate profit of industrial sectors among labours and avoided to privatise profitable sectors.
The rights of elderly, special citizens and minority have also mentioned in the manifesto while social amendments had also been introduced in it.
A comprehensive defense policy by facilitating all three sectors of armed forces including army, navy and air force with latest equipments had also included in the manifesto.
The JI manifesto also stressed upon the introduction of local bodies government, latest information technology system and freedom of media.
A special Balochistan Package along with employment opportunities and equal rights has also a part of the JI manifesto.
JI called for constitutional amendments by introducing amendment in Article 2 of the Constitution for the supremacy of Quran and Sunnah.

Speaking to media, JI Chief Munawar Hasan said that the sense of participation should be increased in Balochistan, as only packages being announced for the people of the province, but they had not yet materialised.
He said that the Election Commission of Pakistan, media and others should realize that the delay in elections put devastating effects on the country adding media should unveil the faces of those politicians who are jumping ships just before elections.
"War on terror certainly increases the quantum of terrorism in the country: this war is not ours, but of the United States, as it wants to capture the resources of Central Asia", JI chief added.
Munawar Hasan said that the lawmaking should be conducted on Article 62, 63 and every party should select those candidates who fulfill Article 62, 63 adding those who violated these articles should send to jail.
JI chief further said that the Taliban from Northern Alliance were carried out terrorist activities with the support of United States and India.
JI Sindh Chief Dr Mairaj-ul-Huda Siddiqui, Naib Ameer Sindh Asadullah Bhutto, Karachi Chief Muhammad Hussain Mahenti, Naib Ameers Karachi Hafiz Naeem-ur-Rehman, Raja Arif Sultan, General Secretary Naseem Siddiqui, Information Secretary Zahid Askari and others were also present on the occasion.

---

Our America
Bangladeshi brother in US Prison for being an Islamic person: Support Ehsan Sadequee

April 17 will mark the 7 year anniversary of unjust imprisonment of Shifa Sadequee. Shifa is currently serving his 17-year sentence in a "secret" US political prison (Terre Haute, IN) for crimes he did not commit. In April 2...006, the FBI commanded the Bangladeshi military to kidnap Shifa 12 days after his wedding and held him captive in an undisclosed location. He went missing in action for days and brought back to New York City in a "secret" CIA rendition aircraft.
A US citizen by birth, Shifa was tortured in pre-trial solitary confinement for over 1,300 days and subjected to prison violence in the Atlanta Federal Penitentiary. The US targeted Shifa for translating and publishing ancient Arabic-Islamic scholarly writings, working on a website and speaking out against American violence abroad. He was targeted for political speech and activism.
In their attempt to intimidate Shifa, the FBI-US Government led an unconstitutional terror campaign against his family and community through its surveillance tools, fear tactics and corporate media to isolate and silence them from the world. The government's terror agencies, including the US Secret Services, harassed the family in an attempt to mute and scare them away from sharing their truth with the world.
In his self-representation at his trial in 2009, Shifa challenged the imperial-government's narrative of his case and the Atlanta Federal Court and exposed the fabricated charges and mechanisms of the US-empire building projects of the War on Terror against Muslims and the global community.
The US continues to bar Shifa's speech and interactions with his family and the outside world in its control unit for political prisoners known as the "Communication Management Unit" in Terre Haute, Indiana. However, Shifa's family continues to fight for him and challenge the narrative of the state and the injustices of its terror campaigns on communities of color and immigrants.
We remember Shifa for his courage, resiliency and speaking truth to power!
We remember him for choosing to speak up and giving voice to many others whose voice have been erased and wrongfully taken away and silenced by the Imperial US-Legal System.
We remember him for giving us courage to break the silence and strength for collective resiliency to strive toward transforming state and community violence.
Stand in solidarity with Shifa's family and take a moment to write to Shifa or send him a post card for giving us the courage to speak out against fear and oppression.
Shifa is missed and loved by his family and community.
Show your love and justice!
Write to Shifa!
Ehsanul Sadequee #1524-0006 FCI TERRE HAUTE FEDERAL CORRECTIONAL INSTITUTION P.O. BOX 33 TERRE HAUTE, IN 47808
https://www.facebook.com/events/436787679744305



2013-04-22 Mon 18:21:41 cdt
NewTrendMag.org