NewTrendMag.org News # 1474

[ Click on NEWS for back issues ][ OUR BOOKS ][ Previous Issue ]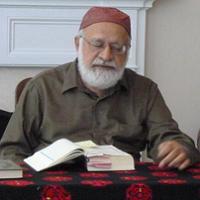 Mohurram 24, 1434/December 8, 2012 # 54

---

Breaking news #1
Egypt : Demonstrations and counter demonstrations. Four days of attacks on the Muslim Brotherhood left 6 people dead and 700 wounded. All of them are from the MB. Then the Brotherhood responded with huge numbers of people but they were under orders not to be violent. They did injure scores of "protestors" but not seriously. New Trend analysts want to warn the Muslim Brotherhood that it appears that western intelligence agencies and big money from the Sheikhdoms have infiltrated the "opposition." They are trying to overthrow an elected president and an elected assembly. There is mild support for "shar'ia" in Morsi constitution. BBC has been using "sharia" as if it is a problem. The protestors are followers of the tyrant Hosni Mubarak, as are the judges on whose hands is the blood of good Muslims. The protestors also include pro-western people as well as genuine seculars who simply dont want Islam. The army has come in fearing that if the Islamics get angry someone might declare jihad against the anti-Sharia Mubarak people and the "liberals."
See below brilliant analysis of the situation in Egypt and in Palestine by Imam Badi Ali.

---

Breaking news #2
Bangladesh. People are now coming out to demonstrate against the pro-India corrupt regime which is planning to execute or sentence innocent Islamic scholars of Jamaate Islam. On December 4 there were rallies by unarmed Islamics in Dhaka, Sylhet, Narayangunj and Rajshahi. Heavy police forces hit the demonstrators hard, injuring 69 Islamics who were then arrested. In Chirirbandar, the police opened fire killing one Islamic person.

---

Also for Bangladesh, a group in New York led by Fahd Ahmed is blaming Walmart for the oppressive conditions of workers in Bangladesh which led to a fire which resulted in the deaths of scores of poor women..

---

Spotlights on so-called "State" for Palestine
from Imam Badi Ali, Jamaat al-Muslimeen National Shoora, North Carolina

Recognition of the 1967 border is recognition of Israel as a legitimate entity, no longer an occupier.


What can be done with 1/10 th of our homeland?


A state without authority is an occupied "state."


What kind of "president" gives concessions to Israel, unasked! He is selling his land without the people's permission. Here is a man who has excluded the rights of Palestinian refugees to return to their homes. Who gave him the authority to abolish the right of return?


What he is calling Palestine are broken pieces of land, shattered pieces of cities. There is no link between these pieces. How is it a state?


They are assisting the occupation, defining it as legal. Such a "state" will repress the resistance, repressing even the PLO.


They are killing historic Palestine,. replacing it with a rump, accepting a state which has no definition.


Worst of all the celebration of the sell out. A place which has no resources, no borders where Israel can arrest anyone and set up more settlements.


This "state" is a big lie. Certainly it is not Palestine. The right to resist is being taken away Occupiers are being called neighbors.


It cannot be called Palestine. It should be called "Abu Mazen State." [Nickname of Mahmoud Abbas.]

---

Spotlights on Egypt. [Also from Imam Badi Ali.]

Muslims of Egypt are divided even in their vision of what Egypt should be.


Differences should not be such that they are used by the enemies to weaken Islam.


We Muslims are good at revolution but weak in protecting the revolution and its objectives.


Be clear about what we want. Egyptians should not be shy about Islam. Our objective is Islam.


There is confusion and it is not not being explained. We are not getting Qur'an or hadith. Instead Egypt is getting a $4.8 billion loan from the IMF. Do we want Islam or capitalism?


The groups helpers should be clear about the sources of money. Is it going to help or is coming from the Gulf to control Egypt and Palestine?


If Egypt wants to be Islamic, change is needed. We should know who are our friends and who are our enemies. Instead we see that the power of the previous regime is being prolonged.


Muslim Brotherhood has become important. It looks like the power which will be ruling the countries of the region. The western powers are negotiating with the Muslim Brotherhood. Islam is being mixed with capitalism. The Palestine issue can only be solved through Islam but the Islamic solution is being avoided.


Egypt is the backbone of the Muslim Brotherhood. If that fails, MB will fail all over the Arab world. The MB should focus on the Qur'an and Sunnah. There is no other way!

---

Latest revolutionary khutba
Authentic Islam as seen by a woman: Asma, r.a., the daughter of Abu Bakr, r,a.

On December 7, 2012 Dr. Kaukab Siddique gave the juma' khutba and led prayers in Masjid Jamaat a-Muslimeen in Baltimore. Here are the main points of the khutba for countrywide distribution by email, inshallah.

Text: "And their Lord has accepted of them, and answered them: 'Never will I allow to be lost the work of any of you, be ye male or female: You are one body ..." [The Qur'an 3:195]

Islam is a way of life for all people. It is not restricted to some one category. It is for young and old, Arab and non-Arab, men and women.


Asma, r.a., the daughter of Abu Bakr, r.a., encompasses in her life extremely important aspects of Islam as seen by a woman.


When she was a child, she embraced Islam, right in the beginning of the Prophet's mission [pbuh]. So it's not correct to count only Khadija, Zayd, Ali and Abu Bakr [Allah be pleased with them] as the first Muslims. Islam does not disregard serious minded children. Ali, r.a., was only 12 when he accepted Islam. Asma, r.a., was even younger, perhaps. 7 or 8. Very intelligent and involved. So, let's bring up our children to be serious.


In his efforts to leave Makka for Madinah, the Prophet, pbuh, with Abu Bakr, r.a., Muhammad, pbuh, took refuge in a cave known as Thaur, going south of Makka. Thus the kuffar were deceived because they thought he would go north to get to Madinah. Deceive the oppressors.


There was no food or water for the two most blessed people in Islam hiding in the cave. Asma, r.a., brought them the food and water. She had to walk several miles in the desert, then climb a mountain, then slide down over rocks into the cave. To save the water from spilling and the food from falling into the sand, she tore her waistband into two. With one piece she tied up the mouth of the water skin, and with the other she tied up the food. Hence her nickname zaat-un-nataqain [the owner of the two waist bands].


She had to be extremely strong, able to walk for miles in the hot sand and climb into the mountain cave. Also, she was fearless knowing that the oppressors had set a bounty of a 100 camels on Muhammad, pbuh [which would be about $100 million today]. Her life was in danger for saving him.


Asma, r.a., did the hijrah to Madina and took the oath of allegiance [ baiyah ] to Muhammad, pbuh.


She was married to Zubair, r.a.,and gave birth to eight children, 5 boys and 3 girls. Zubair, r.a., was one of the great mujahid sahaba of the Prophet, pbuh.


Even married, she was a working woman and went out several miles each day to collect dates to bring them back for her husband to take to the market. Thus Islam endorses working women.


Once she was walking home with a big pile of goods on her head when the Prophet, pbuh, saw her. He made his camel sit down and invited her to sit behind him. There was a group of men with him, so out of HAYA [modesty and shyness], she refused and walked back home alone. Later, her husband was sad that she carried such a burden. She said, she knew Zubair, r.a., was a man of honor and would not have liked her to be with a crowd of men. He replied that she should have accepted the ride and that it is a sin to refuse the Prophet's invitation.


Asma's son Abdullah, was the first child born in the Islamic community after the hijrah. The Prophet, pbuh, loved the baby so much that he kissed him and put his saliva in the baby's mouth.


Asma, r.a., prepared Abdullah, r.a., to be a great scholar and a great mujahid.


The khilafate Rashida [the rightly guided caliphate] ended and was followed by Kingship. The tragedy of Kerbala occurred when the grandson of the Prophet, pbuh, was martyred by the tribal army of the king.


Most of our scholars do not notice that Asma's son, Abdullah, fought the same dynasty as Hussain, r.a., did and defeated it. He set up an Islamic caliphate and scholars consider it the continuation of the righrly guided caliphate. He was extremely pious and brave and was well guided by the sublime Asma,r.a,


As more and more wealth came into the Muslim domain, more and more corruption arose. Thus Abdullah, r.a., who was not corrupt lost followers while the tyrant in Syria became stronger.


Finally a stage came when Abdullah, r.a., was left alone. He was faced with the same choice as Hussain, r.a.,: Accept the king's corrupt power or go down fighting for Islam. Abdullah, r.a., chose to go down fighting.


He went to say farewell to his mother, Asma, r.a., who was now 80 plus years old. When she embraced him, she felt the armor under his shirt. She told him: There is no need for this. You are not fighting for the world. You are fighting for shahadat. He took off the armor and fought for a very long time till he was brought down by missiles [arrows] fired by the Ummayeds.


He was martyred in the Ka'aba, a much holier place than Kerbala. Isn't it a shame that our sectarians cry over Hussain, r.a., but ignore Abdullah, r.a., when both were fighting the same enemy?


After Abdullah, r.a., was killed, the king ordered his men to bring Asma, r.a., to his presence even if she had to be dragged by her hair. She refused to go and quoted a hadith that evil would arise from the tribe of the king. The historians do not divulge what happened to her after that. The hadith she quoted is in Sahih Muslim. She passed way soon after her son, in the year 73 after hijrah.


Dear brothers, tell your mothers, daughters, wives, sisters, aunts, grandmothers the story of Asma.


Pray for the victory of Islam in Kashmir, Chechnya, Afghanistan, Pakistan, Bangladesh, Iraq, Somalia, Syria, Nigeria, Sudan and above all against the yahood in Palestine.


Ya Allah help Jamaat al-Muslimeen to unite the Muslims of America on the Qur'an and the hadith.


[Hadith narratives about Asma, r.a., are scattered in the books of authentic Hadith but they were collected by a great scholar, Muhammad ibn Sa'ad, in his monumental work known as the Tabaqat in the year 230 after the hijrah.]

---

Our America
Police brutality is now commonplace in USA, particularly against African Americans.
Blogger James MacArthur, who was monitoring Police Activity has been arrested
Blogger Involved in Standoff with Baltimore Police
northbaltimore.patch.com
A.F. James MacArthur, aka Baltimore Spectator, was surrounded by Baltimore police on Saturday night.
- Via Nadrat Siddique [on facebook]

---

[So much for "freedom of expression." - Editor.]

---

Our America # 2.
Lighting up for Christmas. Does Obama Follow the Prince of Peace [Jesus, pbuh]?
"White House Xmas tree lighting today. O Mr. President, how many of the cities which you bombed have regained full electricity?"
[Via Nadrat Siddique [on facebook].

---

Our America #3 [NT media monitor]
Homosexuals on the Offensive in America: Many of them are Zionist Jews
November 27, CNN. Wolf Blitzer, a notorious Jewish American supporter of Israel, went on the rampage with a program to prove that homosexuals can't be changed. In this endeavor, he was supported by the Southern Poverty Law Center which looks for ways of putting opponents out of business by suing them.
Blitzer is a staunch supporter of President Obama and the president's support for legalizing homosexual "marriage" has energized scum like Blitzer in the Jewish attempts to undermine America's Christian foundations.

---

Our America #4 [NT media monitor]
Self proclaimed Zionist Homosexual Anderson Cooper Hunts Polygamists in Texas
December 7. CNN's Anderson Cooper, a staunch Israel Firster and a self-proclaimed homosexual, hosted a program to show how CNN is targeting alleged polygamists in a remote area of Texas.
The program showed children and women, terrorized by CNN camera team, running for privacy. The terror could be seen in the way they ran. Their way of life was being invaded by Zionist intruders and they were helpless. Once CNN's cameras catch their victims, they are liable to be insulted and labeled globally as backward potential criminals. This was a big community, hundreds of people, being targeted by CNN.
CNN was trying to show women in long dresses as primitives who are crazy enough not to fit into the Zionist conformism. For CNN and other Obama lovers, the sluttish look is admirable. Women with most of their breasts and legs on display are preferred while the Texans are shown as crazy extended families who worship God. CNN tries to imply that they are child molesters. Why do they have so many children while the homosexual army of Obama can't have any. [Sorry: homosexuals can't have children. Sodomy does not lead to pregnancy! ]

---

Our America #5. Two of America's Great Muslim researchers.

---
Revolution through Mathematics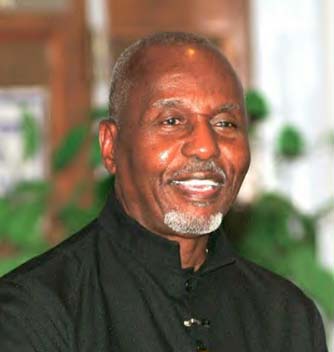 [ DrAAS.info ] Abdulalim Abdullah Shabazz was born in Bessemer, Alabama, USA. He received the Bachelor's of Arts degree with honors in Chemistry and Mathematics from Lincoln University, Pennsylvania (1949 within three years, salutatorian of his class), the Master's degree in Mathematics from the Massachusetts Institute of Technology (MIT) (1951), and the PhD degree in Mathematics from Cornell University (1955).
Dr Shabazz has held positions in industry as well as in academia. His appointments have included that of research mathematician at the Cornell Aeronautical Laboratory in Buffalo, NY and at the Metals Research Laboratory of the Electro Metallurgical Company in Niagara Falls, NY. He has served on the teaching faculty of several universities including Cornell University; Tuskegee University; Alabama State University; Atlanta University; Muhammad University of Islam in the District of Columbia and in Chicago, Illinois; Umm Al Qura University in Makkah, Saudi Arabia; Clark Atlanta University; Morehouse College; and Lincoln University of Pennsylvania.

Presently, Dr Shabazz is The Endowed Chair in Mathematics and Professor of Mathematics at Grambling State University in Grambling, LA in the Department of Mathematics & Computer Science; but previously he was Distinguished Professor of Mathematics in the Department of Mathematics & Computer Science at Lincoln University (Pennsylvania). Dr Shabazz's work with students has been recognized by the Mathematical Sciences Education Board, as well as by the American Association for the Advancement of Science (AAAS), which presented him with the 1992 "Mentor Award" for his leadership in efforts to increase the participation of women, minorities, and individuals with physical disabilities in science and engineering. He received the National Association of Mathematicians Distinguished Service Award on 23 April 1994 for his years of mentoring and teaching excellence, was named an outstanding alumnus of Lincoln University on 17 April 1999 at Lincoln University's Founders Day Celebration, was selected to be the Philadelphia New Observer's Educator of the Year on 19 April 2000, was awarded a 2000 USA Presidential Award in recognition of his excellence in mentoring underrepresented students and encouraging their significant achievement in science, mathematics and engineering, was presented the Lifetime Achievement Award for outstanding work with African Americans in mathematics from the Association of African American Educators on 16 March 2001 in San Diego, CA, was presented the Mary McLeod Bethune Outstanding Teacher Award in recognition of his pledge and continued service as an advocate for African American learners from the National Alliance of Black School Educators (NABSE) on 16 November 2001 in Los Angeles, CA, was presented the Third Annual Friends of Farrell Alumni Award on 16 July 2005 for his unselfish acts and constant support of Lincoln University and the Alumni Association, was invited in fall 2005 to write an autobiographical chapter entitled Grace Amazing: Developing the Underrepresented in Mathematics to be included in the book The Black Professional's Guide to Career Success which is to be published some time in 2008, was presented a certificate of honor for scholarly work since 2000 from the Lincoln University Board of Trustees on 10 February 2007, and was presented an engraved trophy award in deep appreciation for outstanding and unique contributions to education theory in mathematics by Jamaat Al-Muslimeen of North America on 19 May 2007. Dr Shabazz also is a 1995 recipient of the QEM/MSE Giants in Science Award.

Dr Shabazz has traveled widely as a lecturer and consultant and has authored over one hundred publications on Islam, Mathematics, Mathematics Education, and on the History and Philosophy of Mathematics, including three books, one of which is unpublished. In addition, he served as a member of the Census Advisory Committee on the Black Population for the 1980 Census and as a member of the Chaplains' Advisory Committee of the Department of Corrections for the State of Michigan (1979-1982). He is a past Chair of the Higher Education Commission and a past member of the Board of Directors of the National Alliance of Black School Educators (NABSE) (1 January 2001 - 31 December 2002). He holds life memberships in the American Mathematical Society, the Mathematical Association of America, the National Association of Mathematicians, and the National Alliance of Black School Educators; and he holds memberships in the Association of Muslim Scientists and Engineers, the American Association

---

"Overcome human suffering through knowledge."
Top ALS researcher: Teepu Siddique
Neurology, Northwestern Memorial Hospital
[Courtesy Chicagomag.com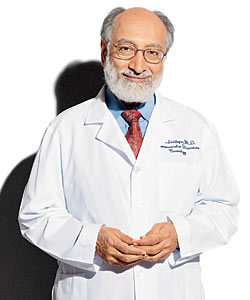 82 people like this.
DIAGNOSING ALS'S CAUSE
Last summer, the Feinberg School of Medicine at Northwestern University announced that its researchers had uncovered a common cause for the various forms of amyotrophic lateral sclerosis (ALS, or Lou Gehrig's disease). That dramatic breakthrough could lead to revolutionary new therapies to treat the fatal neurodegenerative disorder.
Leading the team of scientists was Teepu Siddique, the 64-year-old neurologist who has devoted much of his adult life to trying to understand and cure the illness. "ALS has a very tragic outcome," he says. "It's like being jailed in your own body. It's an example of the overall human condition of futility and helplessness. That is the philosophic and humanistic underpinning of my interest in this disease."
The researchers' great discovery was a protein—ubiquilin 2—that recycles other damaged proteins in the neurons of the spinal cord and the brain. In people with ALS, ubiquilin 2 isn't doing its job, and the damaged proteins accumulate, leading to paralysis and death. As this new information moves from the laboratory to the clinic, it offers hope to the 350,000 people worldwide who suffer from one of the three varieties of ALS: familial, sporadic, and ALS/dementia. What's more, it might one day also help treat Alzheimer's and Parkinson's disease.
In addition to working in the clinic with patients who have neuromuscular disorders, the Pakistan-born Siddique plans to continue his research in the lab. (One of his longtime collaborators there is his wife, Nailah.) "The only way the human condition changes has to be by human effort," he says. "And the only way to overcome human suffering is through knowledge—new knowledge."

---

A note on Hindu fanaticism & Babri Masjid. Please scroll to end.

---

We urge US Muslims and particularly African Americans to stand up for the rights of America's greatest imam, Jamil Abdullah al-Amin. [formerly Rap Brown]
See imam Jamil's latest message, powerful, inspiring and tranformational, below. Please scroll down.

---

Breaking News
Western Plans for Syria: Muslim Sacrifices to be used to install Pro-west Puppets
After 20 months of struggle, both with peaceful rallies and armed resistance, the Islamics of Syria have sacrificed more than 40,000 of their people to bring down the tyrant Bashar al-Assad. Parts of Syria are now under Islamic control, including a swath of territory from Aleppo to the Turkish border and in the east up to the Iraqi border. Small arms and ammunition are coming in from Turkey while mujahideen from all over the Arab world and Africa are pouring in from Iraq, many of them battle hardened in Afghanistan.
Assad has lost more than 5,000 of his troops but still has brigades of tanks, artillery, helicopters and jet fighters which the Islamics cannot match, His troops have surrounded Homs and his forces are battering towns around Damascus where the defectors from his own army have dug in.
It's quite clear now that the defeat of Assad is only a matter of time though he will kill many more people before he goes down. The Alawite and Syrian Christian communities who are the bedrock of the blood thirsty regime are facing the wrath of the people which turn out to be ugly but not comparable to what Assad's men have done on a horrific scale.
The West and Israel are watching the slaughter in the hope that Assad will kill the Islamics on such a scale that the chances of Islamic rule will end. However, the powerful emergence of al-Nusra, an al-Qaida affiliate, and messages from Dr. al-Zawahiri urging Muslims to being down Assad have created a dilemma for the West and Israel. Within that context, America's Republican leaders have been urging that sophisticated weapons be sent to those elements in the Syrian rebel forces which are seen as Islamically marginal. Senator McCain has been urging that the secular opposition should be heavily armed otherwise al-Qaida and other Islamics will gain.
Real alarm is emerging from Washington that the mujahideen would be the biggest winners with the downfall of Assad. Hence the US is using the ploy of Assad's alleged plan to launch chemical attacks. The US is planning for a way to intervene militarily in Syria to save its seculat allies among the rebels and to set them up as the new "government" if and when Assad falls.
The claim of danger from Assad's chemical weapons sounds bogus if one realizes that no weapon can do more damage than Assad has already caused. He has killed 40,000 people.
What more can he do?
So, the West, with USA in the fore, want to come in as saviors of the Syrian people, somewhat on the same pattern as in Bosnia, where the Serbs had almost finished their dirty work when the "saviors" pounced. The result is a Bosnia almost devoid of Islamic content and is tied to the West.

---

With thanks to Sis. Aamira Ibrahim [Philadelphia]

In New York, Hispanic Converts to Islam Seek Community

Searching for their identity, Latino Muslims in New York are struggling to form a Hispanic community in which they can weave their culture with the Islamic faith...
More details: http://ow.ly/fPdov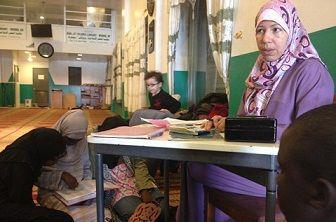 ---

With thanks to Br. Khalil Abdur Rahman
America's Problem is Race: Islam's Answer is Belief. No Cooperation with Oppressors.

From: ALLAH's Slave Jamil Abdullah Al-Amin
To: Those Who Would Successfully Respond and Resist

"Verily in Yusuf and his brothers are signs [or lessons] for seekers [after Truth].

He said: O my Lory! The prison is more to my liking than the evil to which they invite me. Unless you turn away their trap from me,
I (in my youthful folly) may feel inclined toward them and be of the ignorant." Qur'an 12:7 & 12:33

I can find only three places for a righteous man in an evil society; on the battlefield fighting his enemy; in a cell imprisoned by his enemy; or, in his grave free from his enemy. Outside of this, I find hypocrisy!

The Prophet (pbuh), in making reference to Islam. called it "This Affair". Conscious struggle is predicated upon the success of "This Affair". This Affair is a consciousness of The Will and Plan of 'The Creator' and a joyful submission to that Will and Plan. Islam, from the root word Aslama, which means 'he gave up, surrendered or submitted... is the consciousness and rational submission of the limited human will to the Absolute and Omnipotent Will of 'The Creator' ALLAH. This Affair is a deliberate, conscious and rational act of remembrance. The word which means human ( Ihsan ) has as its root word ( Niysan ) which means forgetfulness. You can only forget something that you know. The knowledge of man and his Creator (since man did not make himself) must be something known to man. There is no forgetting what you don't know.

True commitment demands consistency, this is firmness of purpose. The correct response and resistance to prison conditions, and any condition of oppression is Truth. Truth and falsehood will always be in conflict, and Truth must always win in the end (for it is as ALLAH wills). He has willed that His Truth will triumph through the deen of those who surrender in His Will. Truth is a trust... falsehood is a treason.

The lack of faith will crush you far more than any defeat ever could. The proof of faith is in struggle. Every claim must, and will be, tested.
Belief or faith is the bedrock of conscious struggle. Belief is as much an integral part of the human makeup as the intellect (mind) and physique (body); it is the bridge that spans action and non-action, resistance and acquiescence, struggle and resignation. Reality cannot be learned by the intellect alone. It must be comprehended by the total personality (nature), by the imagination (mind), the soul and the body (mind-full-ness)... human revolution ('sickness wit da quickness').

Belief, in any lesser or more quality may assume any given value or set of values. What is the value of one who says he does not believe? Is that not his belief? Values based upon incorrect belief are incapable of producing the moral incentives to bring about the human ascension that is necessary for a truly revolutionary progression. Without a divine criterion, belief in any lessor or more quantity may assume any given value or set of values. Murder of other tribes in the name of progress is, for some, a culturally accepted value...a belief. Bigotry and hatred has its own way of pretending righteousness and virtue. It is belief in The Creator that gives us an understanding of His creation including ourselves, i.e. the human. To be healthy, our life must be molded and shaped by a high moral system which can have no basis in its application except that it is favored by The Creator.

The real difference between mankind is not "race" or place of birth, it is only the correctness of belief. The real qualitative difference of the human; by divine standard is not gender, color, bloodline, nationality or tribe... is the quality of belief. The Creator says He has created the human as one race (all come from two, Adam and his mate - Hawwaa/Eve). The primal difference of the human is belief and gender (believers and non-believers, male and female)... and He divided them into nations and tribes, "that they may get to know each other, not that they hate each other." Qur'an 49:13 The Prophet (pbuh) said: "The best amongst the human is the one with the best behavior."

---

Urgent Message from Sis. Ashira Na'im [Secretary General Jamaat al-Muslimeen.]
Africa is central to our agenda. Humanitarian Relief is extremely Important for Africa's Children.
]DO YOU NEED A BL]ESSING?? HELP!! - ETHIOPIA, AFRICA
Everybody's "crying" about the shortage of cash, etc. these days. Yet, we still must fulfill our responsibilities and we do as much as we can. Allah's Blessings are with those who help others even when their own resources are low. Do you need a blessing????
Holy Quran: Sura 2 Al Baqara, Ayah 271 (Yusuf Ali translation)
"If you disclose (acts of) charity, even so it is well, but if you conceal them,
and make them reach those (really) in need, that is best for you: It will remove
some of your (stains) of evil. And Allah is well acquainted with what you do."
With just a few dollars from each of you, we will take whatever amount you give and turn it into real "bread" in Ethiopia. Last year, with the help of a few Believers, we were able to feed 300 people in need. However, we passed by many on the streets who we were unable to feed. So, this year, inshallah, you can help us feed the people on the streets of Ethiopia during the month of January, 2013. Make your donation to :
Jamaat al-Muslimeen, P.O. Box 10881, Baltimore, MD 21212.
and look for our pictures and report in March, 2013

---

We are also helping children in Uganda but right now our representative is able to work directly in Ethiopia. This is a humanitarian effort, not political. We have done similar work in Ghana

---

US Muslims support Syria's Children.

by Sis. Sherry Garris [North Carolina]
Reporting on Life in Syria: Children Terrorized by Assad's Men.

"We know freedom has a price,but how long can we keep on living like this?" asks a woman from Aleppo, Syria. She and her family moved three times but then ran out of money. Now there is no where else to go.
As the bitter cold begins to set in the fighting continues. There is so little food. What is sometimes available is too costly. A child resorts to carrying away what can be found of only two bowls of burnt wheat. Many children only have one small meal a day.
Saleh Hadidi suffering from a bullet wound in his arm he sustained at a government checkpoint. He believes it was meant for his four year old daughter. "She was sitting in the front (of the car) when the gunfire started and I put my arm around her, he remembers. "She was drenched in my blood, and the soldiers were screaming, accusing me of being a rebel fighter. They held a gun to my head three, four times and she was screaming, Daddy!" Now she is terrified every time he has to leave his house.
I don't understand! This is not human! This is the work of Shaiyton. He whispers in the ears of mankind. And,turns their hearts black! May Allah bless us with the strength and courage to make a difference Ameen!

---

Committee for Open Debate on the Holocaust

NOTE: This text went to student organizations, the student press, and faculty on campuses across the nation.

OPRAH WINFREY AND ELIE WIESEL
Oprah and Elie: One's a fool, and one's a fraud. Do you wonder which might be which?
Being a student, you probably do not watch Oprah Winfrey regularly, but you most likely hear about Elie Wiesel on your campus frequently.
Now Oprah has interviewed Elie again. This interview will air on "Super Soul Sunday"December 9 at 11:00 a.m. ET/PT on OWN. One segment of the interview deals with the opportunity to create new "witnesses" to the Holocaust, a matter that is of considerable interest to (as Norman Finkelstein has it) the Holocaust Industry.
At one point Winfrey asks: "You've said that Holocaust survivors are becoming an endangered species. Indeed, you all are. Yet you don't fear the memory of the Holocaust will ever be lost. Why?"
Wiesel replies: "I'll tell you why. Because, you know, all of us who went through that experience considered ourselves as witnesses. When the last witness will be gone, I don't want to be that one. It's too tragic. What will happen? So on one hand, you could become pessimistic that the last witness -- all the knowledge, all the experience, all the memories will be buried. Then what? So I came up with a theory which I think is valid.
"To listen to a witness is to become one . . . . So therefore those who have listened to us, who have read my books and other survivors' memoirs, we have a lot of witnesses now. And they will protect not only our past, but also their future."
If you want to test how "valid" Elie Wiesel's theory is it will do you no good to ask your professor. She is committed to belief on this question, not to any kind of examination of the facts of the matter. Here I will give you only a couple suggestions. It's a start. See:
Irene Zisblatt (eyewitness) who says that when she was in Auschwitz she swallowed diamonds and shat them out daily for a year or so (video).
Abraham Bomba the Barber of Treblinka (eyewitness) who tells his demonstrably foolish lies to Claude Lanzmann, the demonstrably foolish creator of the universally applauded film Shoah. Applauded across the board, I might add, by the American professorial class.
I could go on, but these two links alone will introduce you to material that no professor will allow you to question in any classroom on your campus. Ask yourself why that should be.
Tell me if I'm wrong.
Bradley Smith
Web: www.codoh.com
Email: Bradley1930@yahoo.com
CODOH
POB 439016
San Ysidro, CA 92143


---


What Zionist America did to a Palestinian Professor
After being Acquitted, Dr. Sami al-Arian remains under House Arrest since 2008!
WASHINGTON DC - Dec. 6, 2012
December 6, 2005 shall be remembered as a great day in which justice triumphed over intolerance and the First Amendment reigned supreme. On that day, a jury of twelve ordinary citizens refused to return a single guilty verdict against Dr. Sami Al-Arian and three other Palestinian men accused of terrorism in one of the most high profile cases to emerge out of the highly charged atmosphere after 9/11.
Notwithstanding the concerted efforts by the government to instill fear into the public hearts and minds during the trial, coupled with an elaborate intimidation campaign against Arabs and Muslims in the Tampa Bay area, an American jury was able to sit through a six-month trial and uphold the Constitution, despite being subjected to "a mountain of evidence," as one prosecutor referred to the government's case. In reality, this "evidence" encompassed activities protected by the First Amendment: speech, beliefs, thoughts, opinions, and associations.
Remarkably, much of the media coverage blurred the line between factual reporting and advocating for the prosecution, disregarding journalistic standards in a disgraceful and sensationalist display that resulted in a trial in the court of public opinion that was more akin to a lynch mob. In spite of these pressures, the courtroom jury was, in the words of one juror, able to see through the "smoke and mirrors" displayed by the government.
In his statement a few months later, Dr. Al-Arian thanked the jury for its "remarkable courage and efforts in the service of justice" in the case. He further stated that serving justice through "an impartial and conscientious jury" is how America could "win the hearts and minds of people across the globe, especially in the Arab and Muslim world." By rendering a just verdict, the jury understood Martin Luther King's famous statement, "Injustice anywhere is a threat to justice everywhere."
Dr. Al-Arian's defense did not present a single witness despite eighty witnesses offered by the government. The First Amendment was his only defense, a position validated by the jury's verdict, and the reason why this decision to uphold one of the most sacred founding principles of the United State should be remembered every year on this day. We call upon all First Amendment advocates and people of conscience to honor the First Amendment every year on this day. It protects all of us.
On this day, this great jury stood for the primacy of free speech over government censorship and criminalization of speech. As former Supreme Court Justice, Thurgood Marshall, once said, "Above all else, the First Amendment means that government has no power to restrict expression because of its message, its ideas, its subject matter, or its content."
Some time ago the National Liberty Fund (NLF) released a video interview with Ron, a member of the jury who demonstrated his courage in this trial. It is an eyeopening account that presents an inside look at how the jury deliberated and reached its decision for acquittal on major terrorism charges despite thousands of highly inflammatory and prejudicial assertions made by the prosecution.
The interview is featured on YouTube in 3 parts: Part I, Part II, and Part III. The video-interview (total: 26 min.) appears courtesy of Line Halvorsen and Jan Dalchow, the filmmakers behind USA VS. AL-ARIAN, the award-winning Norwegian documentary.
But despite the acquittals and the conclusion of the case between the government and Dr. A-Arian through a plea deal, the case is not over yet after almost nine years (5 1/2 of which were spent in prison including 43 months in solitary confinement) of unjustly persecuting the Muslim Palestinian professor.
Since September 2008 Dr. Al-Arian has been under house arrest in the Washington DC area pending a ruling by the presiding judge of the dismissal motion of the unjust contempt charges brought against him by the government.
On this day we also remember Thomas Jefferson, one of the great founding fathers of this nation who understood the true meaning of the Constitution and the Bill of Rights, but above all the inviolability of justice when he said: "I tremble for my country when I reflect that God is just; that His justice cannot sleep forever." To honor his words, we must not rest until all those who have been denied justice or continue to await justice will finally receive it.

---

Indian Muslims Mourn Hindu destruction of Babri Masjid. December 6 was 20th Anniversary
The Indian American Muslim Council (IAMC -www.iamc.com ), an advocacy group dedicated to safeguarding India's pluralist and tolerant ethos has called the Babri Masjid case a continuing travesty of justice while urging peace and restraint on the eve of the 20th anniversary of its demolition.

The 400 year-old Babri Masjid was demolished by fanatical mobs lead by L.K. Advani, a Bharatiya Janata Party leader and former Deputy Prime Minister of India, along with other extremists on December 6, 1992. The sectarian violence that engulfed the nation in the aftermath resulted in the deaths of over 2,000 people, injuries to thousands and loss of property among the minorities amounting to hundreds of millions of rupees.



2012-12-09 Sun 09:34:44 cst
NewTrendMag.org