NewTrendMag.org News # 1450

[ Click on NEWS for back issues ][ OUR BOOKS ][ Previous Issue ]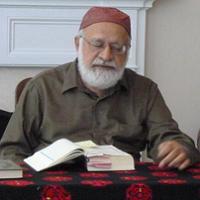 Sha'ban 23, 1433/July 13, 2012 # 30

---

Breaking News:

Bangladesh: Old Islamic gentlemen who have never hurt anyone are under trial by the India-oriented Bangladeshi government. They are Bengalis who supported Pakistan because they believe in Islam. After 42 years, the corrupt government decided to scapegoat them with the claim that they were responsible for the murders of civilians by the Pakistani military. Our observers say, this situation is so bizarre, it is like the American North were to put southerners on trial for fighting against the Union in a war which ended in 1865.

We urge the Muslim world to pay attention. A great wrong is being committed in Bangladesh. Write to the embassy of Bangladesh in the US or wherever you may live.
[With thanks to Salim Mansur Khalid.]

Pakistan:
Pak Taliban raiders are now attacking Kayani's forces in Punjab. On July 9, Pak Taliban killed 6 Paki troops and a police officer outside Gujrat. On July 12, Pak Taliban killed 9 security officers in an attack in Lahore who were preparing to officiate at prisons in the north. In both attacks, the raiders escaped.
On July 11, Pak Taliban captured a village in Bajaur [on the Afghan frontier] where Kayani had mobilized a local militia. They withdrew when Kayani sent in attack helicopters.

Meanwhile NATO routes remain blocked as huge rallies continue to oppose the moves to open them by the regime. The biggest raly [July 9] was in front of the parliament in Islamabad, led by Jamat-ud-Dawa, JI and JUI. Munawar Hasan is calling for a huge rally in Karachi on July 16 where the NATO containers are assembled.

---

Afghanistan: The NATO death toll for July has risen to 17 as six elite US troops were killed in one Taliban attack. The western media are publicizing the killing of a woman by some tribal gangsters for adultery. The Taliban have categorically denied that they had anything to do with it. Fighting also goes on between Taliban and Karzai's tribal porces.

---

Yemen: July 12: A human bomber sent by Ansar al-Shari'a killed 10 troops and wounded 20 in the capital city of San'a. Meanwhile two weeks back the government offensive against the Ansar in Shabwa province fizzled out in spite US drones and Saudi fighter jets. Shabwa, second biggest province of Yemen, remains in the hands of Ansar Sharia.

---

Somalia: July 12. Troops from Burundi and Uganda dislodged al-Shabab Islamics from a training camp 58 miles from Mogadishu. There were no losses on either side. An earlier camp vacated by al-Shabab has been re-taken by them. Most of Somalia remains firmly in the hands of Islamic rule implemented by al-Shabab.

---

Imam Jamil al-Amin's photo and sample letter of support for improvement of his prison conditions.
With thanks to ms. Ameejill Whitlock [Baltimore, Maryland]. Take a few minutes and mail the sample letter with your name.
Please scroll to end.

---

Zuhd: Self control, simplicity, acceptance of poverty to help others, rejection of luxuries and frills and wastefulness, regular prayers and constant remembrance of the Creator. These are central aspects of the life of Muhammad, pbuh. Have we forgotten? Jamaat al-Muslimeen's Advocacy Director Br. Yusuf gives us another stern reminder. Please scroll down.

---

Finally it's on the record.
July 12.
An Israeli Jew living in Brooklyn, New York, has been sentenced for trading cash for kidneys. As they own this country, he got only two and a half years after making almost half a million dollars. Please scroll down to end for the MSNBC report on this Israeli activity.

---

A few words from Dr. Abdulalim Shabazz, Distinguished Professor of Mathematics
famous for his critique of racism and zionism.
[ DrAAS.info ]

"Asalamu alaikum! The current issue of NTM is great. [July 8]. Last night I read it through without stopping. Very informative, inspiring, uplifting."

[There are a few people from whom we need to know if New Trend magazine is on the right track. Dr. Shabazz, our elder and mentor, who studied and taught at Lincoln University, Pennsylvania, is one of them. ---Editor]

---

In our July 8 issue, a sister from Jamaat al-Muslimeen quoted Frederick Douglass about July 4 and said it applies to Muslims today. Now we have a powerful article from Dr. Wilmer Leon on July 4 and Douglass' speech. Dr. Leon, one of America's voices for political sanity, has written with great brilliance for New Trend before but this time he has outdone himself. It's a must read, Please scroll down.

---

Q & A
Qur'an's verses on Islamic dress [hijab] for women can be interpreted in three different ways.
Alsalam Alaikum brother,

Jazaka Allah kul khair! I was going to ask you if you know much about wearing hijab and is it a fard (obligatory) or not and if there is a hadeeth saheeh on that because I read an article by sheikh Rasheed who has a PHD in Islamic studies from Al-Azhar and said that it is not fard
What is your opinion on that?

JAK [North Carolina]

Answer by Kaukab Siddique, Phd.
Dear sister Hijab is fard. However, Islamic scholars interpret Hijab in three different ways.

Covering the entire body except face and hands. [some include feet]


Covering the entire body except head and face.


Covering the entire body including face except eyes. [some say eyes also]


You'll have to study the Qur'an to decide which interpretation is nearest to the words of the Qur'an. The two verses about Islamic dress [which we loosely translate as hijab] are 24:31 and 33:59.
I prefer number 1 because it is supported by Hadith.

However I respect all women who are trying to follow the Qur'an and especially the ones who cover their faces if they stand against imperialism and Zionism. In Islam, what you are against is as important as what you are for. If you wear hijab but you support the occupiers, your hijab is an insult to Islam.
I don't know why Sheikh Rasheed said something so silly; perhaps because Al-Azhar became very corrupted under Hosni Mubarak.

---

Our America: Under a "Black President."

This would be called Genocide in any other country

According to this report, a black woman, man or child has been killed every 40 hours this year by "police, security guards and self-appointed law enforcers."
http://www.voxunion.com/ExtraJudicialExecutions.pdf
www.voxunion.com

From Nadrat Siddique via Sumaiya Olatunde

---

Received from Dr. Ismail Zayid, Canada
Israel Demolishes Historic Islamic Sites In Jerusalem
Tuesday June 26, 2012 06:03 by Saed Bannoura - IMEMC News
The al-Aqsa Foundation for Waqf and Heritage issued a press release on Monday revealing that Israeli bulldozers destroyed and demolished historic Islamic sites dating back to the Umayyad, Abbasid and Ottoman eras in occupied Jerusalem.
The Foundation said that Israel's so-called Archeological Authority has been destroying and burying ancient Islamic sites over the last five years during excavations in al-Boraq, 100 meters west of the al-Aqsa Mosque. Some of the demolished sites are a mosque and a school building dating back to the Umayyad era.
The area is part of the al-Magharba neighborhood, or the Moroccan Quarter in English, that was mostly demolished by Israel on June 11, 1967, after Israel occupied the West Bank and East Jerusalem.
The al-Aqsa Foundation reported that its teams repeatedly visited the site and examined documents and pictures documenting the Israeli violations.
The foundation said, "the occupation is demolishing ancient sites, Islamic historic sites and structures, and claiming that it found Archeological Jewish sites underneath". It added, "Israel is planning to build a huge Jewish Center, including five underground floors".
The foundation further stated that the Israeli Archeological Authority conducted, in the period between 2005 and 2009, excavations on 1,500 square meters in an area west of al-Buraq Wall.
"The excavations were conducted in Ash-Sharaf neighborhood, that was taken over in 1967, and most of its ancient Arabic and Islamic buildings were demolished before Islamic constructed the Jewish Neighborhood", the Foundation said, "Israel also demolished ancient Islamic archeological sites, residencies and public structures, including a mosque and the al-Afdaliyya School".
The demolished structures were built in the later stages of the Omayyad era, and during the Abbasid era, the Mamlooky era, the Ayyoubi era, and the Ottoman era.
"Israel is trying to void the Islamic culture, history and archeology, that extended for 1,400 years", the Foundation said. "Israel is trying to void an Arabic history that dates back to thousands of years, during the Canaanite and Yabousy eras".
The foundation called this a "massacre targeting the Arab and Islamic history and culture in occupied Jerusalem, especially in the area adjacent to the al-Aqsa Mosque", and strongly denounced the silence of Arab and International institutions that are failing to intervene in stopping the Israeli violations against the Arab and Islamic archeological sites in Jerusalem.
Haaretz published on June 15 a picture taken by a German war plane flying over the al-Aqsa mosque in 1931, clearly showing a mosque and al-Afdaliyya School in the al-Boraq Wall area that were completely destroyed and removed by Israel in 1967. In 2007, the al-Aqsa Foundation published an ancient picture of the al-Magharba neighborhood clearly showing the dome of the mosque in al-Afdaliyya school.
The Afdaliyya School was built by King al-Afdal Nour ed-Deen Ali, the son of Salah ed-Deen al-Ayyoubi, more than 800 years ago in the al-Magharba neighborhood of Jerusalem. This medieval school was completely destroyed by Israel after it occupied East Jerusalem in June 1967.


---

On ZUHD.
From Br. Yusuf Irlandi, Advocacy Director, Jamaat al-Muslimeen Tennessee

We are weak because we take the name of Muhammad, pbuh, but ignore his Example

[The letters "saws" inserted wherever there is a reference to the prophet stand for sal Allahu alaihi wassalam, peace and blessings of Allah be on him - editor]
In the Name of Allah Most Gracious, Most Merciful. A reminder from your brother El-Irlandi to himself and the Ummah of Muhammad (saw). To proceed:
You know, we as "Muslims" are a bunch of sissified complaining wimps. Do you not like the words I just said? Then it must have struck a nerve for a reason. We act as the fake followers of Jesus (as) do; even worse most times. We think Allah is some genie in a bottle here to grant us our every wish, and if He doesn't, well, we are mad. How many ayaat in the Qur'an describe the person in this state? (when you fear death you call on Him sincerely and then when He delivers you, you call on your other gods) - And who are these other gods? We know very well who they are. If Allah, the MOST WISE does not grant us our wish in OUR time, we call on the kuffar to grant our wishes. They love this, as I stated in the last article. They will even pay us to accompany them to jahannam; misery loves company.
Let me tell you "Muslims" something. Our Prophet (saw) and the best of generations were the masters of zuhd. Don't know what that is? Who else was chased every day with a bounty, faced 1 to 1000 odds on the battlefield, slept on a straw mat on a dirt floor that left marks on his (saw) sides - so much so that it made the TOUGHEST of all Muslims break down in tears, had teeth broken out of his mouth, was slandered, defamed, called a lunatic, backbitten, did not go a day with knowing when his next meal came from, had to eat leaves off of a tree, eat a week old dead whale, literally starve so others could eat, die from poisoning, and in the end, still owed money to a jew? You haven't. Prove me wrong. And when Angels, infidels, and his (saw) sisters and brothers would beg to alleviate these worldly problems, he (saw) emphatically refused them. His (saw) reward was with his (saw) Lord, Unseen, Most Merciful. The poorest of the poor, but the most successful in a place where there is never a want.
Now how do we have the audacity to complain and seek aid from our enemies and shine their shoes? Who do we think you are? Allah (swt) told us to seek remedies by patience and prayer. Our Prophet (saw) told us that if we ask Allah (swt) for something and He does not deem it wise for us to have right now, he will give us something better in this world or something even better in the next world. That is not good enough for us, so if it doesn't happen instantaneously, we run to the kuffar and sell our religion for a pittance - but we are still "Muslim"!
Allah did not create us but to worship Him ALONE. So shut up, and serve your Lord (tabarakah wa ta'ala). Who are we anyway? We have to use the bathroom and bathe after we are intimate. Our women have menses. So who told us that we are so righteous?
May Allah give us tawfeeq and strengthen our iman. May Allah make us unashamed and to fear Him and not another human being. May Allah return our 'izzah and karamah so we can feel confident to grow our beards and wear hijaab. May Allah make us patient and prayerful.
Remember, Imam Shafi'ee (rh) said that if Allah ONLY revealed surah 103 (Al-'Asr), that would have been SUFFICIENT for us. How wise is our Lord? It only took three lines of one surah of the Qur'an to give us everything we need for our religion. Why don't we go read it and ponder on the ayaat of Allah, like He TOLD us to do so many times, and stop whining. We have nothing on Muhammad (saw) and his companions with their hardships.
Glory to you oh Allah and all praises belong to You. I testify that none has the right to be worshiped but You and we seek Your forgiveness and turn to You in repentance. Ameen


---

America is not Broke, it's Broken!
By Dr. Wilmer J. Leon III
NNPA Columnist
On July 5, 1852 Frederick Douglass gave his famous speech What to the Slave is the Fourth of July? Douglass asked, "Are the great principles of political freedom and of natural justice, embodied in that Declaration of Independence, extended to us?" He then said, "I am not included within the pale of this glorious anniversary! Your high independence only reveals the immeasurable distance between us ...The rich inheritance of justice, liberty, prosperity and independence, bequeathed by your fathers, is shared by you, not by me...This Fourth [of] July is yours, not mine. You may rejoice, I must mourn."

As Americans recently celebrated another 4th of July Douglass' words continue to ring true. Too many of us were not included within the pale of the glorious anniversary! On June 18, 2012, almost 160 years to the day that Frederick Douglass gave his speech, Robert Johnson, founder and chairman of The RLJ Companies and founder and former head of BET addressed the Congressional Forum on the "Economic Empowerment in the Black Community." He spoke about the troubling economic statistics impacting the African American community. He referred to these statistics as representing a "wealth gap Tsunami." According to a PEW Research Center study, "The wealth gap between white and African American families has more than quadrupled over the course of a generation; the racial wealth gap increased by $75,000, from $20,000 to $95,000; the median wealth of white households is 20 times that of black households; and at least 35% of African Americans have no assets"

Johnson went on to say, "Those in society who are generating wealth are beginning to look askance at supporting those who they deem to be nonproductive. So you have one group opposing transfer payments in the form of entitlements and another group arguing that we have to protect entitlements." He does acknowledge the fact that racism is playing a major role in these disparities. "There is a racial component to the employment and wealth gap between African Americans and white Americans that has to be addressed. Unfortunately, this country is uncomfortable with addressing that racial component..."
How is it that 160 years after Frederick Douglas said to White America, "The rich inheritance of justice, liberty, prosperity and independence, bequeathed by your fathers, is shared by you, not by me," too many African Americans continue to suffer from a poverty, unemployment, income, and wealth creation Tsunami and those with means are opposed to transfer payments in the form of entitlements? Contrary to neo-conservative and Libertarian doctrine and consistent with the Constitution, this government was formed in part to establish Justice...promote the general Welfare, and secure the Blessings ofLiberty..."
Republicans and many other conservatives look at the current unemployment rate of 8.2 percent and the $15T debt and claim thatAmericacan no longer afford entitlement programs such as welfare, Medicaid, and Social Security. They claimAmericais broke.
A budget is a reflection of priorities. People and governments will commit funds to the programs and areas that they deem important. The Predator drone cost approximately $4M per drone, program development and operation costs of approximately $2.5B. It is estimated that theUShas incurred an additional $2.1 billion in additional fuel costs sincePakistanclosed it border to US military shipments intoAfghanistanin November. Pakistanclosed the border after theUSrefused to apologize for killing 24 Pakistani soldiers in a misguided drone strike. These are billions of US taxpayer dollars being transferred to defense companies to fight a war that should never have been waged.
According to the New York Times US taxpayers paid roughly $16 billion in 2011 in aid to farmers through various programs... "The most controversial of these programs are the $5 billion in annual so-called direct payments to farmers of corn, soybeans and other crops, awarded simply for owning tillable farm land, even if they do not plant on it." According to the Times, "Powerful interests and political traditions continue to constrain efforts to cut subsidies." These are transfer payments from US taxpayers to wealthy farmers and agri-business. Apparently, conservatives do favor welfare, depending on the recipient.
According to Moody's, as the US struggles with its deepest recession since the 1930's, US corporations are sitting on records amounts of cash. "US non-financial corporate cash holdings rose to $1.24 trillion at the end of 2011, reflecting the strength of companies' operations in emerging markets and the negative tax consequences of repatriating cash to the US." Moody's also estimates nearly $700 billion, or 57% of the corporate cash total, is held overseas. By holding this cash overseas US companies avoid paying US taxes on this money.
Robert Johnson is correct, there is a wealth gap Tsunami affecting the African American community. The neo-cons are wrong, there is plenty of money to pay for social entitlement programs such as welfare, Medicare and Medicaid, social security, substantive job training and other education programs. Americans have to shift their focus.
The rich inheritance of justice, liberty, prosperity and independence, bequeathed by your fathers, is shared by some, not by others...It's not that Americais broke, its priorities are broken.
© 2012 InfoWave Communications, LLC
Dr. Wilmer Leon is a political scientist at Howard University and host of the nationally broadcast call in talk radio program "Inside the Issues with Wilmer Leon" on Sirius/XM channel 128. Go to www.wilmerleon.com or Dr. Leon's Prescription @ Facebook.com or www.twitter.com/drwleon

---

With thanks to Baltimore activist Ms. Ameejill Whitlock. An unusual protest in support of a Puerto Rican political prisoner Rivera.
KAYAKER FOR FREEDOM OF POLITICAL PRISONER OSCAR LOPEZ RIVERA CONTINUES ROWING FROM VENEZUELA, NOW ON TO ON TO ISLAND NATION OF MARTINIQUE
San Juan, Puerto Rico. Tuesday July 11 2012- Puerto Rican activist Alberto De Jesus "Tito Kayak", currently traveling by kayak from Venezuela to Puerto Rico, departed via kayak from the northern end of the Caribbean island nation of St. Lucia at about 8:30 this morning. Next stop in this quest is the French colonial possession of Martinique. Once there he will continue as he has done in every stop along his trip, with the campaign for the release of Puerto Rican political prisoner Oscar Lopez-Rivera. Imprisoned the United States since 1981 as punishment for the"crime of seditious conspiracy"; his unwavering commitment to Puerto Rico's independence. 69 years old Oscar Lopez-Rivera, has spent almost half of his life incarcerated. In February of 2011, he was denied parole and reschedule for consideration in 15 years Tito Kayak, already famous for his direct actions for environmental protection, peace and justice since the 1990's, is kayaking the ancient maritime route of the Arawak peoples, hopping island to island from Venezuela to Puerto Rico, to give international attention to the incarceration of López-Rivera, You can follow Tito Kayak in real time by accessing: http://share.findmespot.com/shared/faces/viewspots.jsp?glId=tO0ujFu0K4ZqHv9bosgeggAgeCyMGAOD For more info: http://amigosdelmarpr.com/ http://www.libertadparaoscar.org/ on Twitter @amigosdelmarpr. * We need support. You can make a direct donation to Tito Kayak's journey by depositing in Alberto De Jesus's account in Banco Popular, #239560382. Personal Paypal: Alberto De Jesus amigosdelmarpr@gmail.com

---

Kashmiris living in India under threat
Photo of Kashmiri leader Syed Ali Shah Geelani.
[Courtesy Mark the Truth, MTT]


Srinagar, MTT News Desk: In Occupied State of Jammu & Kashmir (OSJK), the Chairman of All Parties Hurriyat Conference (APHC), Syed Ali Shah Geelani, has said that Kashmiris living in any part of India are under a constant threat.
Syed Ali Shah Geelani was reacting to the death of a Kashmiri youth, Ashraf Butt, in the Indian state of Andhra Pradesh.
In a statement issued in Srinagar, the APHC Chairman, Geelani said, "The brutal death of a Narbal resident in Andhra Pradesh has yet again shown that Kashmiris whether students or businessmen were under a constant threat in India."
He offered his condolences to the family of the killed youth.


---

From MSNBC July 12, 2012
'Black market' cash-for-kidneys trader Rosenbaum gets 2-1/2 years in prison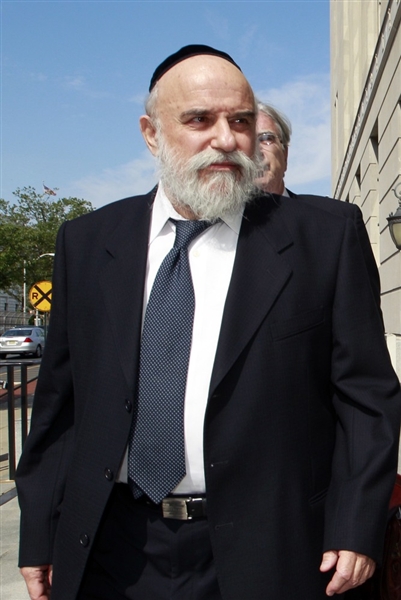 Mel Evans / AP
Levy Izhak Rosenbaum, a 61-year old Israeli citizen who lived in Brooklyn who pleaded guilty last October to charges that he brokered kidney transplants between paid donors and recipients, was sentenced to 2-1/2 years in prison.
By msnbc.com staff and news services
NEW YORK -- An Israeli man who pleaded guilty to illegally brokering kidney transplants for profit in the United States, the first such conviction under federal law, was sentenced on Wednesday to two-and-a-half years in prison, prosecutors said.
Levy Izhak Rosenbaum, a 61-year old Israeli citizen who lived in Brooklyn, pleaded guilty last October to charges that he brokered kidney transplants between paid donors and recipients on three occasions.

---

Prosecutors said Rosenbaum charged between $120,000 and $150,000 to help three New Jersey residents find kidneys for transplant between 2006 and 2009.
He also pleaded to a count of conspiracy to broker a fourth kidney transaction following a sting operation leading to his arrest involving an undercover FBI agent who pretended to have a sick uncle.
Prosecutors said Rosenbaum typically found donors in Israel through newspaper advertisements who were willing to give up a kidney in exchange for payment, and that he helped arrange the necessary blood tests to ensure a match and for the donors' travel to the United States.
As part of his service, he also helped donors and recipients invent a cover story to trick hospital staff into thinking the donation was a purely altruistic exchange between friends or relatives, which is legal, rather than an illegal business deal, according to prosecutors.
At least one relative of a kidney recipient spoke in defense of Rosenbaum at the hearing at the U.S. District Court in Trenton, New Jersey, on Wednesday, saying he was a hero who helped save her father's life, local media reported.
"My father was dying, and the system was failing us," Brooklyn resident Beckie Cohen said of her father's five-year wait on a kidney transplant list, according to New Jersey's Star-Ledger newspaper.
Nevertheless, one of the donors, who agreed to cooperate with the government's case in exchange for immunity from prosecution, described to the court that he felt exploited by Rosenbaum.
Facebook is now fueling organ donations
Elahn Quick, who agreed to have his kidney removed for $25,000, said he was having second thoughts as he lay on the hospital bed and raised it with his "caretaker," identified as a Rosenbaum associate named Ido. Quick described how the caretaker reassured him but before anything could be done to cancel or delay the surgery, he slipped out of consciousness.
"He was holding my hand, and he said it was not too late, but before I finished the conversation, I was gone," Quick said according to the Star-Ledger. He awoke hours later, after the surgery, to a nurse shaking him. The caretaker had disappeared, he said.
'Right into his pocket' U.S. District Judge Anne Thompson also ordered Rosenbaum to forfeit $420,000 that he made during his time trading kidneys for cash in Brooklyn.
A kindergarten teacher in Texas has donated her kidney to the father of one of her students. KXAS-TV's Sara Story reports.
Paul J. Fishman, the New Jersey U.S. Attorney, whose office prosecuted the case, said Rosenbaum was motivated by profit, not the saving of lives.
"A black market where the moneyed sick can buy replacement parts from the less fortunate is not only grim, it apportions lifesaving treatments unfairly, insults donor dignity, and violates the law," Fishman said in a statement following the sentencing by Judge Thompson.
"Prison is an appropriate punishment for Levy Rosenbaum's illegal capitalization on others' desperation. Although Rosenbaum painted himself as a benevolent kidney matchmaker, the criminal profits went right into his pocket."
Rosenbaum's lawyers could not immediately be reached for comment. Rosenbaum had been facing up to five years in prison for each of the four counts to which he pleaded guilty, prosecutors said.
Rosenbaum is due to begin his sentence on October 12. As he is not a U.S. citizen, immigration authorities will decide whether to attempt to deport him once he has finished his sentence.

---

America's leading Imam is in prison on false charges

On Behalf of Imam Jamil Al-Amin, 99974-555, Prisoner at USP Florence Admax, Florence, CO

Posted by Black Talk Radio News on July 10, 2012 at 9:20pm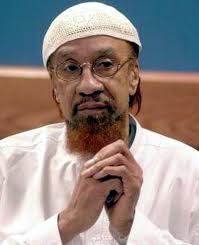 Political Prisoner Jamil Abdullah Al-Amin, also known as H. Rap Brown, was chairman of the Student Nonviolent Coordinating Committee in the 1960s, and during a short-lived alliance between SNCC and the Black Panther Party, he served as their Minister of Justice. Here is a letter written by a support for Imam Jamil Al-Amin.
Feel free to use it as the basis for your letter.
US Dept. of Justice 950 Pennsylvania Ave., NW Washington, D.C. 20530-0001 Office of the Attorney General Public Comment Line - 202-353-1555
Dear Attorney General Holder:
I have just written Mr. Charles Daniels, Warden of USP Florence Admax and am also enlisting your help on behalf of one of the prisoners there. I am writing to urge you to do everything in your power to assure that Imam Jamil Abdulla Al-Amin (99974-555) receive all telephone calls and his mail. He has not committed any institutional violation and has not been told why he is not being accorded the right to communicate with the world outside the supermax prison in which he is confined.
Further, the United Nations Special Rapporteur on Torture, Juan Mendez, has stated that solitary confinement is tantamount to torture or cruel, inhuman or degrading treatment. The treatment afforded Imam Jamil Abdulla Al Amin currently violates the United States' obligations under the Convention Against Torture and can only reinforce the need for the kind of prison reform politicians and others are demanding.
Throughout his long ordeal in solitary confinement, Imam Jamil Abdulla Al-Amin has shown extraordinary resilience and courage. Over the years, he has had an exemplary disciplinary record. Indeed, many international human rights advocates, among them the Chair of the Islamic Human Rights Commission, Mr. Massoud Shadjareh, have spoken out on behalf of Imam Jamil Al-Amin .
Now more than ever it behooves all of us to be vigilant in doing all we can to assure that every individual receives fair treatment under the law. Indeed, At the very least, Imam Jamil Al-Amin should be accorded the right to letters and phone calls.



2012-07-13 Fri 18:21:25 cdt
NewTrendMag.org